Walk to remember...
It's been 6 -7 months Suhas, Nikhil & I never been together for any trip, so three of us were talking about one day trek somewhere near to Mumbai or Pune since we were facing time restrictions which was literally thrown on us by Nikhil. Finally we decided to go Rajmachi fort from Lonavla route. There are two ways first from Karjat Side which is tough uphill starts from Kondivade village near Karjat and secound via Lonavala which is like a trail. As it was lazy Saturday we took Udayan Express at 8:10am from Dadar station & reached Lonavla station by 9:30. It's a 20Km flat walk from Lonavla to reach Rajmachi. We decided to take rickshaw till Tungarli dam which has covered 4Km of the journey. Then we were set for the trek 16 km from Tungarli dam to Base village Udhewadi. We started with zeal & enthusiasm to complete the journey but after 3 hours we started struggling. People who were coming down from the trek giving their own piece of wrong advice to complete the trek, even the arrows, Distance boards made by past trekkers were misleading but we reminded of our final goal and the deadline, we move over with heavy hearts and start climbing.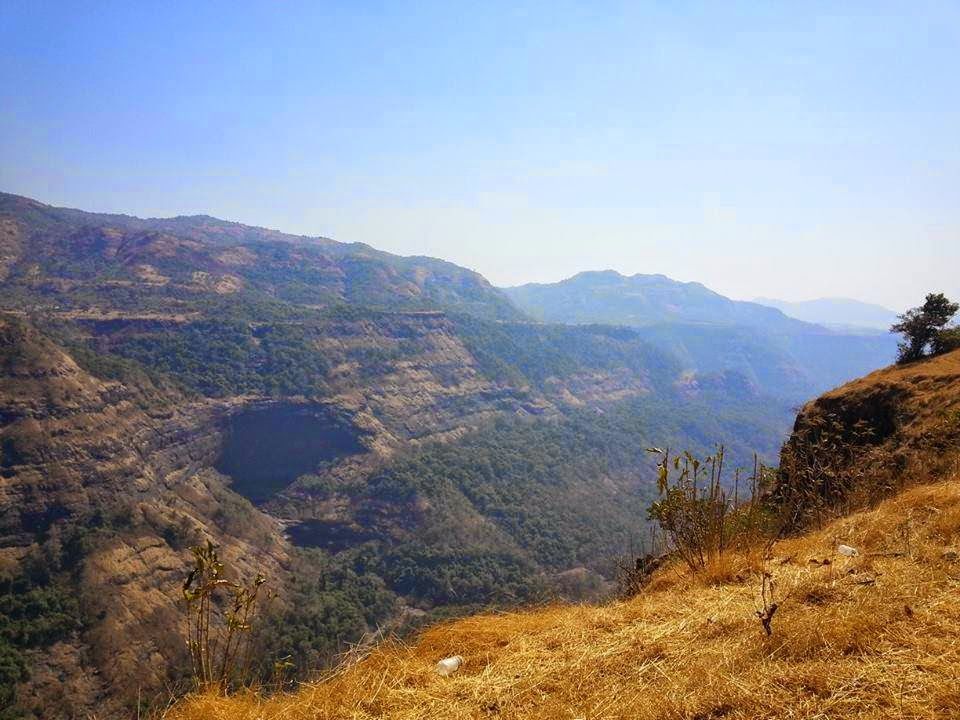 After 5 hours of continues walk we reached base village & decided to take break of 15 min to have some snacks from the local shop. As we reached to Rajmachi we got to know, Rajmachi peak has two fortified structures – the Shrivardhan fort and Manaranjan fort - Both the forts are good in structure, still maintained, best for Camping & sky watching. Even you can stay up there at Udhewadi they give rooms on rent but we were only interested in one day trek so not bothered to ask about details on stay.
While having snacks we grab the chance to ask local people about history of the fort & we got very interesting facts from them.
The historical Rajmachi fort complex was originally constructed by the Satavahanas. In 1657, Shivaji Maharaj captured this fort along with other neighboring forts from the Adilshahi ruler of Bijapur. In 1704, the Mughal Emperor Aurangzeb captured the fort from the Marathas. However, the Marathas regained its control in 1705. In 1713, Shahu Maharaj handed over Rajmachi fort to Kanhoji Angre. Eventually in 1818 with the downfall of the Marathas, the British acquired the control of the Maratha territories including the forts such as Rajmachi.
There are two Fortresses on Rajmachi –the taller one in the east is Shrivardhan fort and the other in the west is Manaranjan fort. Rajmachi is a unique fort having wide plateau on all sides of the twin fortresses. There is a rich treasure of historical monuments on Rajmachi, viz. mighty ramparts and walls, gateways, secret exit gates, administrative offices, water storage tanks and reservoirs, residential quarters, temples and idols of deities. The various functionaries and officers in the military and administrative set-up for Rajmachi region under the Maratha rule resided at Rajmachi, till the British defeated the Peshwa in the year 1818. Ruins of their big residential houses are found in the forest on the south side of the hamlet Udhewadi. A big water reservoir constructed about 200 years ago is situated further down from the forest mentioned above. A carved stone plate in the wall of the water reservoir indicates that it was built by Ramrav Narayanrav Deshmukh, Mamlatdar of Danda Rajpuri (near Murud Janjira in Raigad District). An ancient Shiva temple, built in Hemdpanti style, is situated on the western side of the water reservoir. A large amount of silt coming in the storm water from the high land behind has been deposited around the Shiva temple.
Up trek journey was so time & energy consuming we were not mentally prepared to start down trek journey so we asked for Vehicle from local people which can directly drop us to Lonavla station which definitely going to save our 4 Hours.I will definitely recommend for one day trek. Best time to visit: Monsoon & WintersAccommodation / Food at Rajmachi village: Hotel Shirish -Ram: 9881162648 Suresh: 9850104191 HappY Travelling!!!
For more Travel diaries subscribe on http://manish-patil88.blogspot.sg/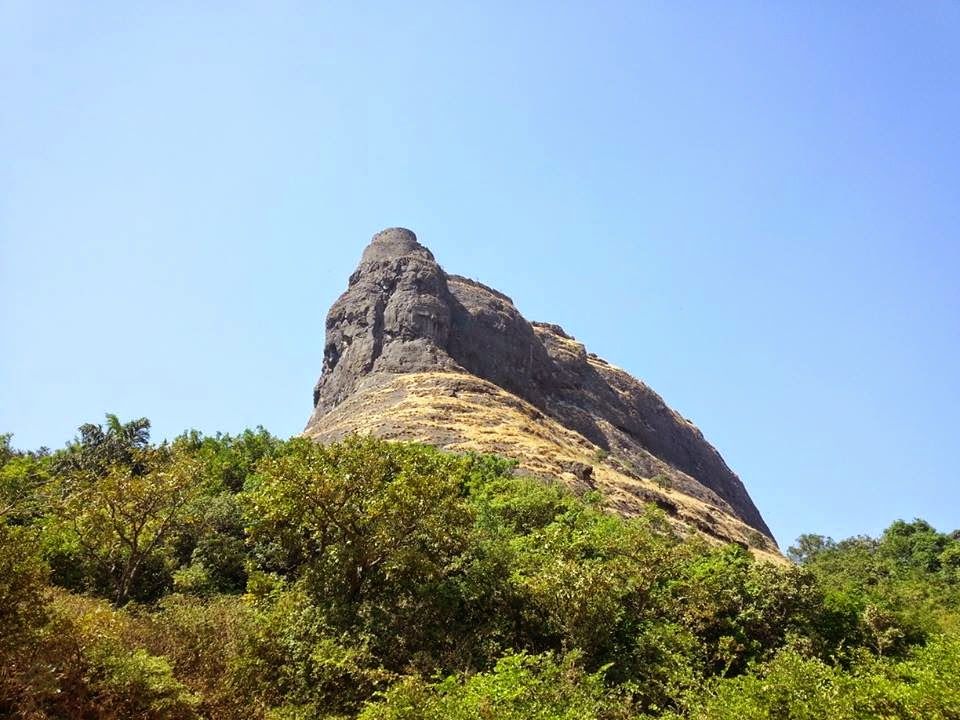 Frequent searches leading to this page:-
rajmachi trek from lonavala, lonavala to rajmachi