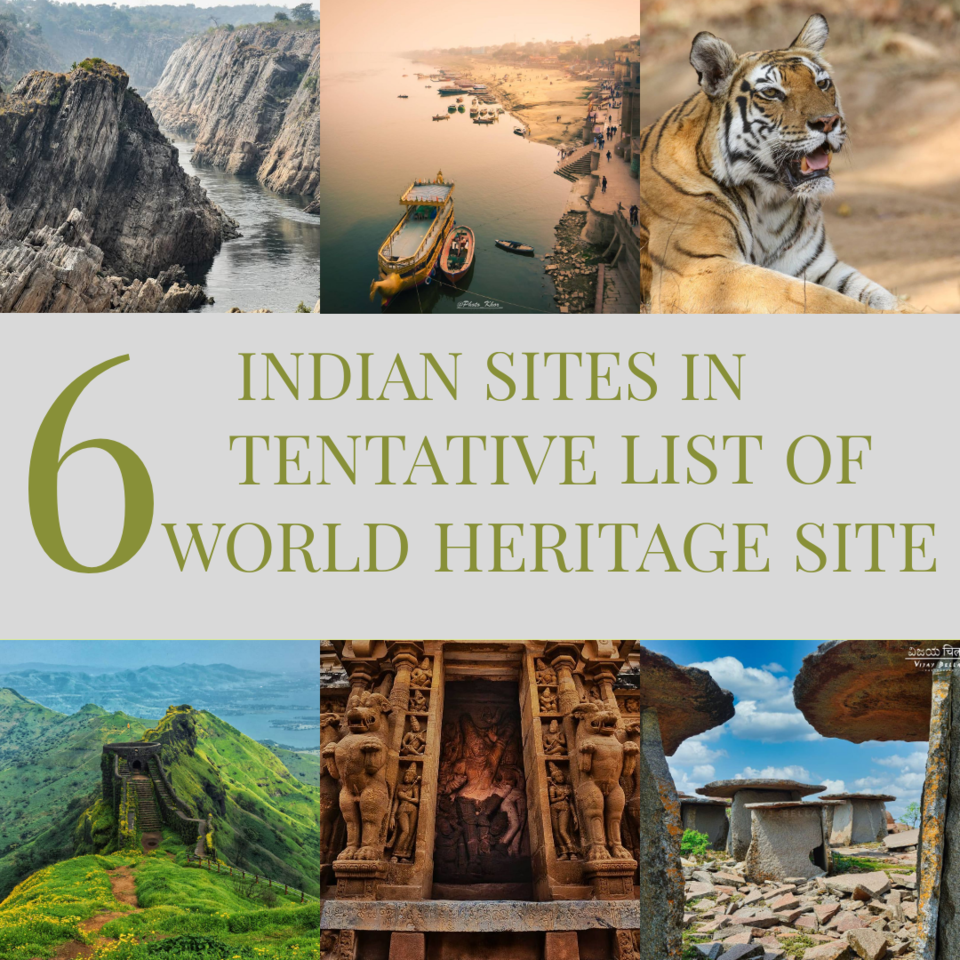 In April, 2021 UNESCO has added 6 more Indian sites in Tentative List of World Heritage Sites. As per operational guidelines of UNESCO, it is mandatory to put any monument/site on the Tentative list for one year before it is considered for the final nomination of World Heritage Site. Precisely, this inclusion in Tentative List is the 1st step towards being considered as World Heritage Site. As of now, 48 sites form India are in this Tentative List. To check the complete list, you can check their official site.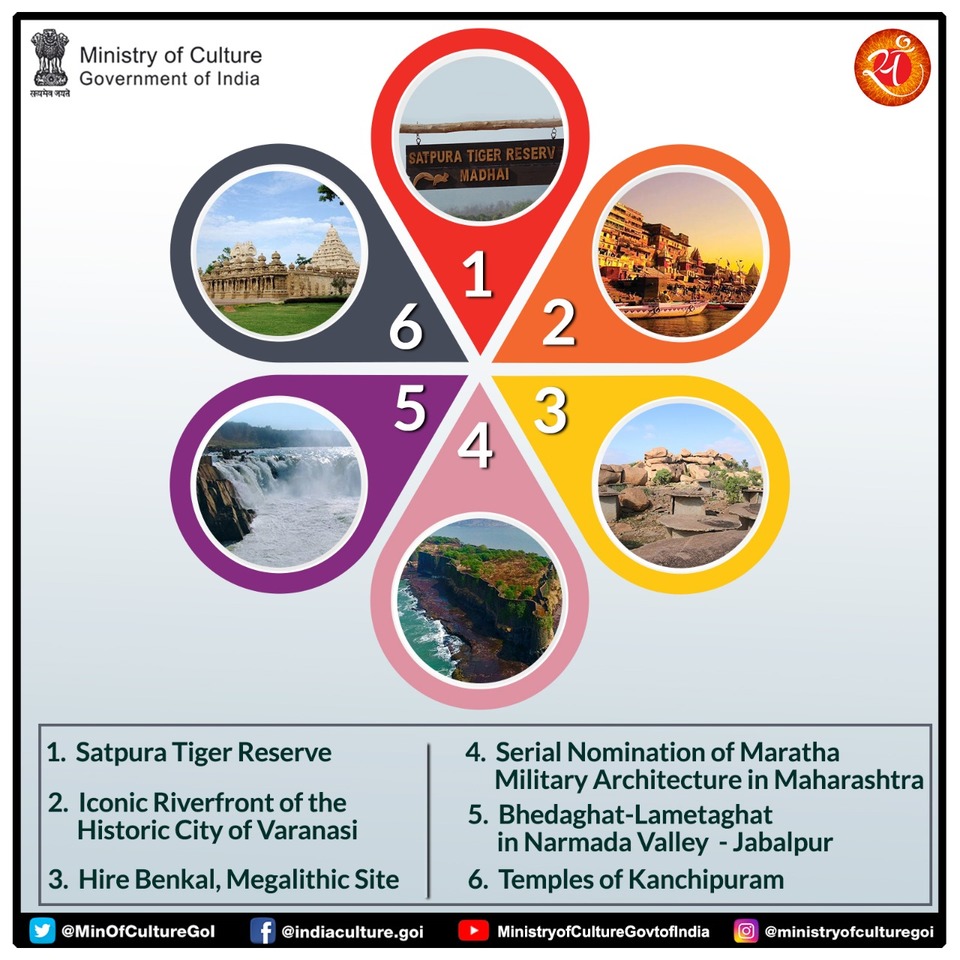 As per the Tweets by Ministry of Culture, Archaeological Survey of India has submitted a proposal for India's 9 places for inclusion in tentative list, where six sites have selected. So, let us check what are those sites.
1. Bhedaghat-Lametaghat in Narmada Valley
Bhedaghat, often referred to as the Grand Canyon of India, is a town in the Jabalpur district of Madhya Pradesh (India), around 25 kms from Jabalpur. It is known for its marble rocks and their various morphological forms on either side of the Narmada river which flows through the gorge. Several dinosaur fossils have been found in the Narmada valley, particularly in the Bhedaghat-Lametaghat area of Jabalpur. The Narmada valley is considered extremely important from a geological, geotechnical, hydroelectric and palaeontological point of view; therefore, scholars from India and worldwide have studied diverse aspects of Bhedaghat-Lametaghat.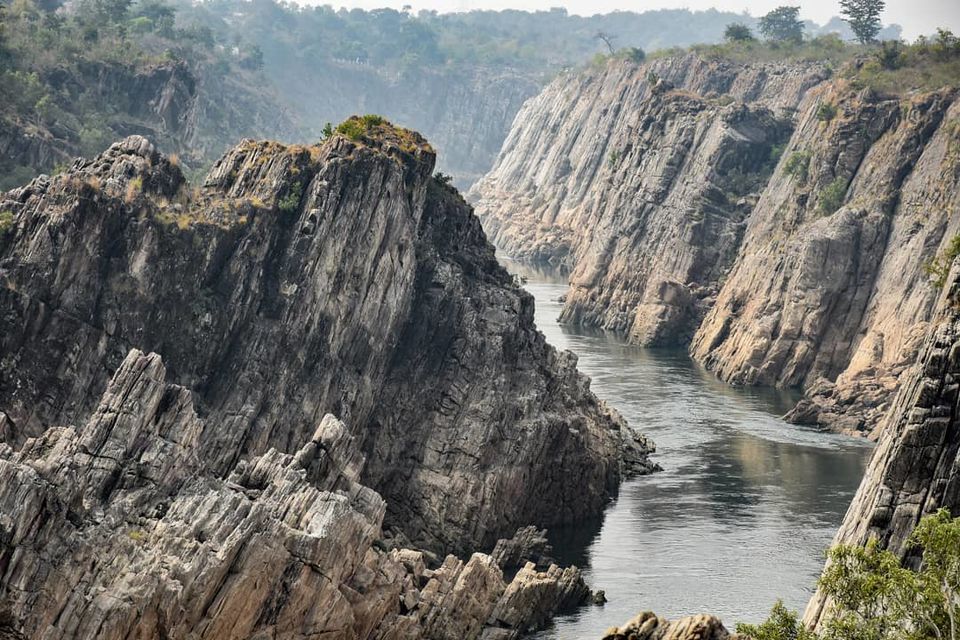 How to reach :
Bhedaghat can be easily accessible from Jabalpur. Jabalpur is well connected with all the major cities of India by Air or by Rail. After reaching Jabalpur, one can hire taxi to reach Bhedaghat. There are state buses also that you can use for travel between Bhedaghat and Jabalpur.
Other Places to visit Nearby:
Once you are going to Bhedaghat, you must do the boat ride. It has been observed that the magical marble mountains assume different colours and even shapes of animals and other living forms, as one moves through them. Also you must visit Dhuadhar Falls, Chausath Yogini Temple, Bandar Kudni etc.
Accommodation :
While you are in Bhedaghat, you can stay at MPT Marble Rocks motel (MP Tourism). It is a pocket friendly hotel facing the marble Rocks. Both rooms and tented accommodation is available here. The tariff starts from Rs. 3500 (including GST). For Checking availability, you can check this.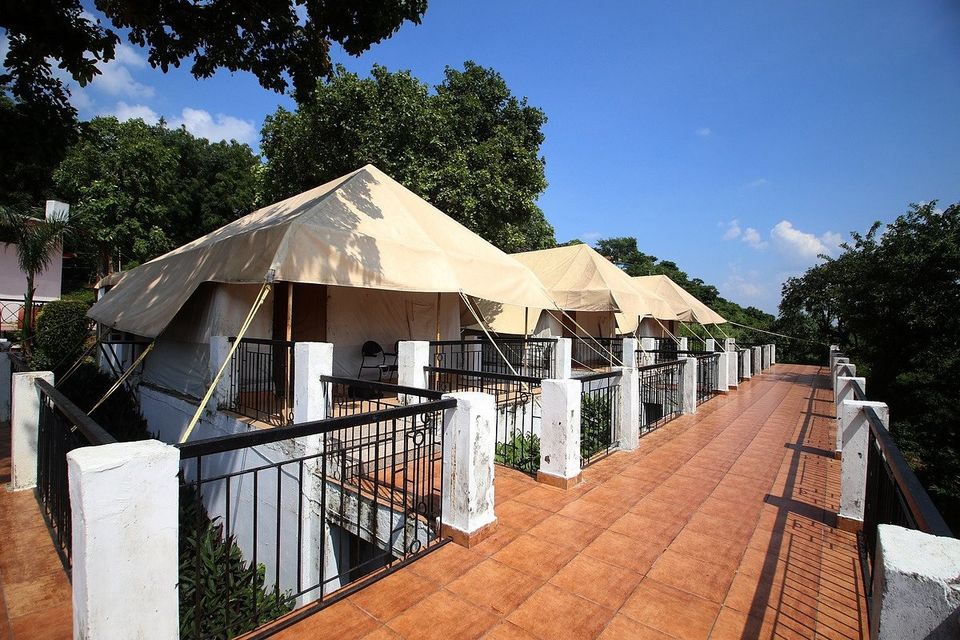 2. Hire Benakal
The 2,800-years-old megalithic site of Hire Benakal in Karnataka has made it to the tentative list owing to the fact that it is one of the largest prehistoric megalithic settlements where some funerary monuments are still intact. Though, the nearby city of Hampi in northern Karnataka is a popular tourist destination, very few people know about this hidden gem. Almost 400 megalithic tombs are spread over an area of about three square kilometres. According to historians, the megaliths of Hire Benakal were built in iron age between 2200 and 2800 years ago.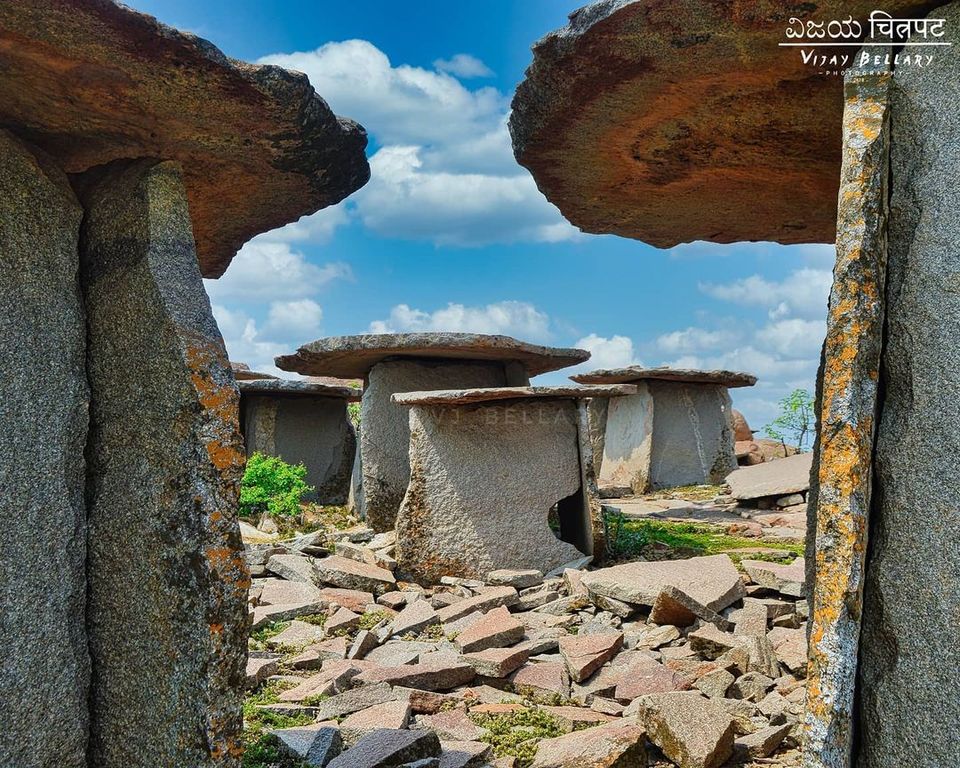 How to reach:
Hire Benakal is located 10 kms west of Gangawati town in Koppal district of Karnataka. Hospet is the nearest railway station. Hire Benakal can be visited as a day trip from Hampi, located about 50kms away from here. One can reach Gangawati by public bus from Hospet or Hampi and then hire an auto for Hire Benakal.
Other places to visit nearby:
As stated earlier, Hire Benakal is very near to Hampi. While you are plan for Hire Benakal, you should add Hampi in your plan as well. Also you can check Tungabhadra Dam, Matanga Hill, Vithal Temple complex etc.
Accommodation :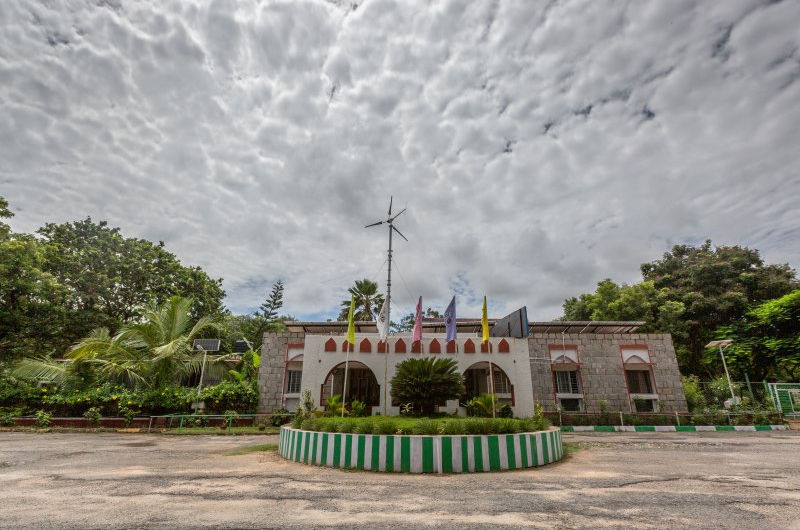 You can stay at Hospet or Hampi. You will get numerous numbers of hotels in these cities. You can choose any of these as per your budget. Also you can choose KSTDC Hotel Mayura Bhuvaneshwari Kamalapur in Hampi which is the only hotel located within the World Heritage Site area. The tariff starts from Rs. 2000. To check availability you can click here.
3. Iconic riverfront of Varanasi
As per the excavations, historic documents and scientific analysis it is believed that Varanasi is one of the most ancient continuously living cities of the world. With an abundance of iconic ghats, temples, historic housing and living religious and cultural traditions, Varanasi is one of the highest embodiments of Indian culture and spirituality, and the ghats are an epitome of the traditions attached. The 6.5km long riverfront of River Ganga, forming the eastern edge of the city, possesses a unique history, and presents a specific vision of a magnificent architectural row of lofty buildings and holy sites.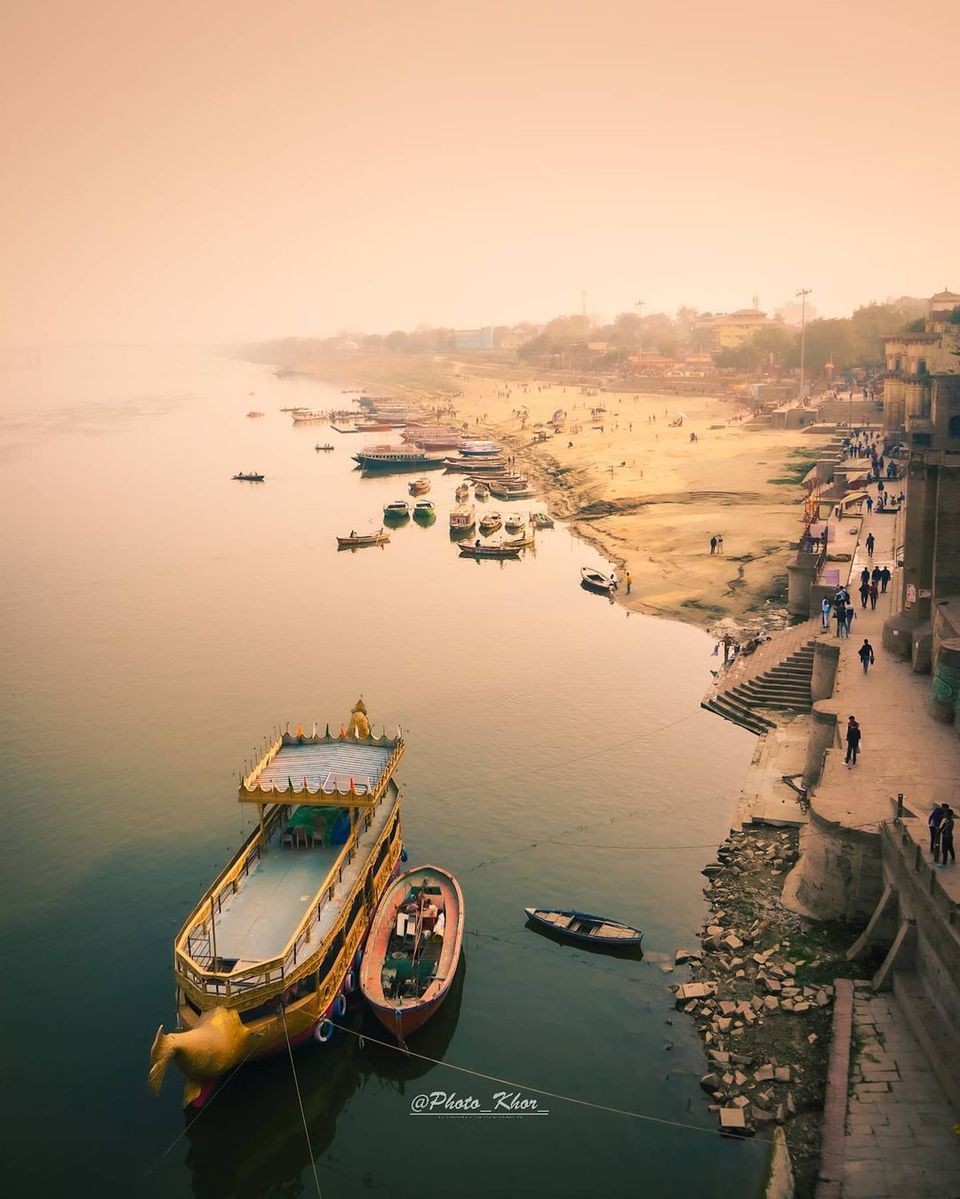 How to reach:
Varanasi Airport is well connected with the major cities of India. Also the city is well connected by rail. Varanasi railway station and Kashi railway station, these two are the main railheads which make it possible for all to reach the city with ease.
Places to visit:
Varanasi has 84 numbers of Ghats. Among them the most famous 5 ghats are Asi, Dashashvamedha, Manikarnika, Panchaganga and Adi Keshava. While you are in Varanasi, you must experience the Ganga Arati at Dasaswamedh Ghat. Once you are in Varanasi, you can also plan for Sarnath.
Accommodation: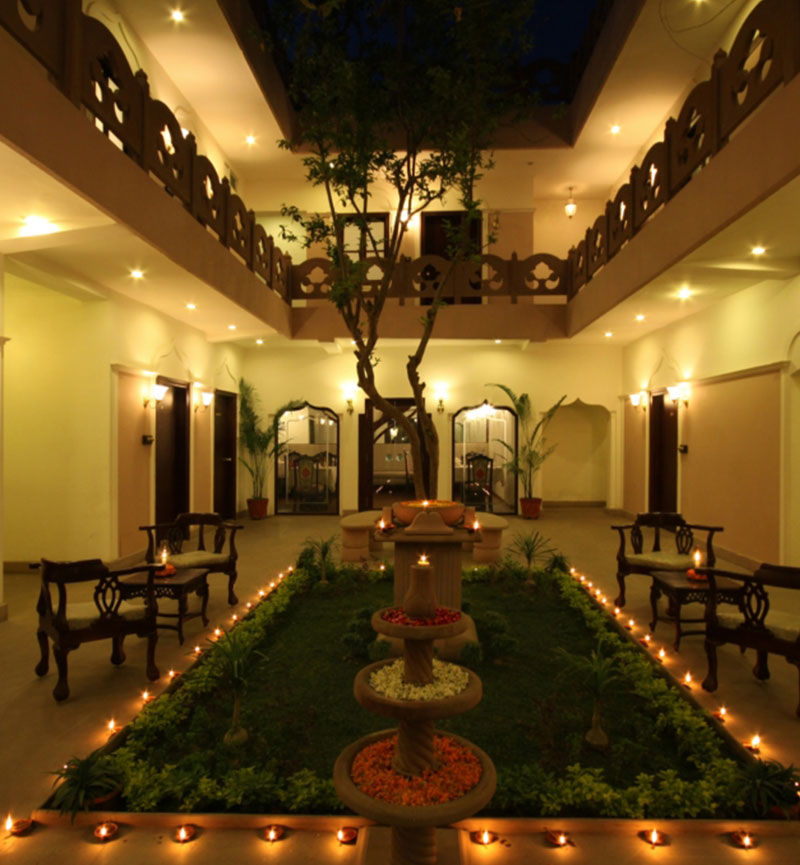 Varanasi is a major city in Uttar Pradesh. You can get ample number of hotels here to stay. You can choose any of them as per your choice. You can stay at Suryauday Haveli on Shivala Ghats. The Haveli traces its history back to the early 20th century. It was built by the Royal Family of Nepal as a retreat for the aged. It's now been put together again to provide the best ghat experience in Banaras. The tariff starts here from approx. Rs. 5000. For booking, you can check the link.
4. Satpura tiger reserve
Satpura, basically meaning "Seven Folds", forms a watershed between Narmada and Tapti River is triangular. It is one of the oldest forest reserves with a well-established tradition of scientific management of forests. Twenty-six species of the Himalayan region and 42 species of Nilgiri areas are found here. As per UNESCO, " Nominated property Satpura Tiger Reserve is a prime example of a central Indian highlands eco-system. It is a unique area of high natural and diverse land resource values." Satpura Tiger Reserve is also one of the globally significant landscape in terms of tiger conservation. It has the largest tiger-occupied forest, and it also has the largest tiger population.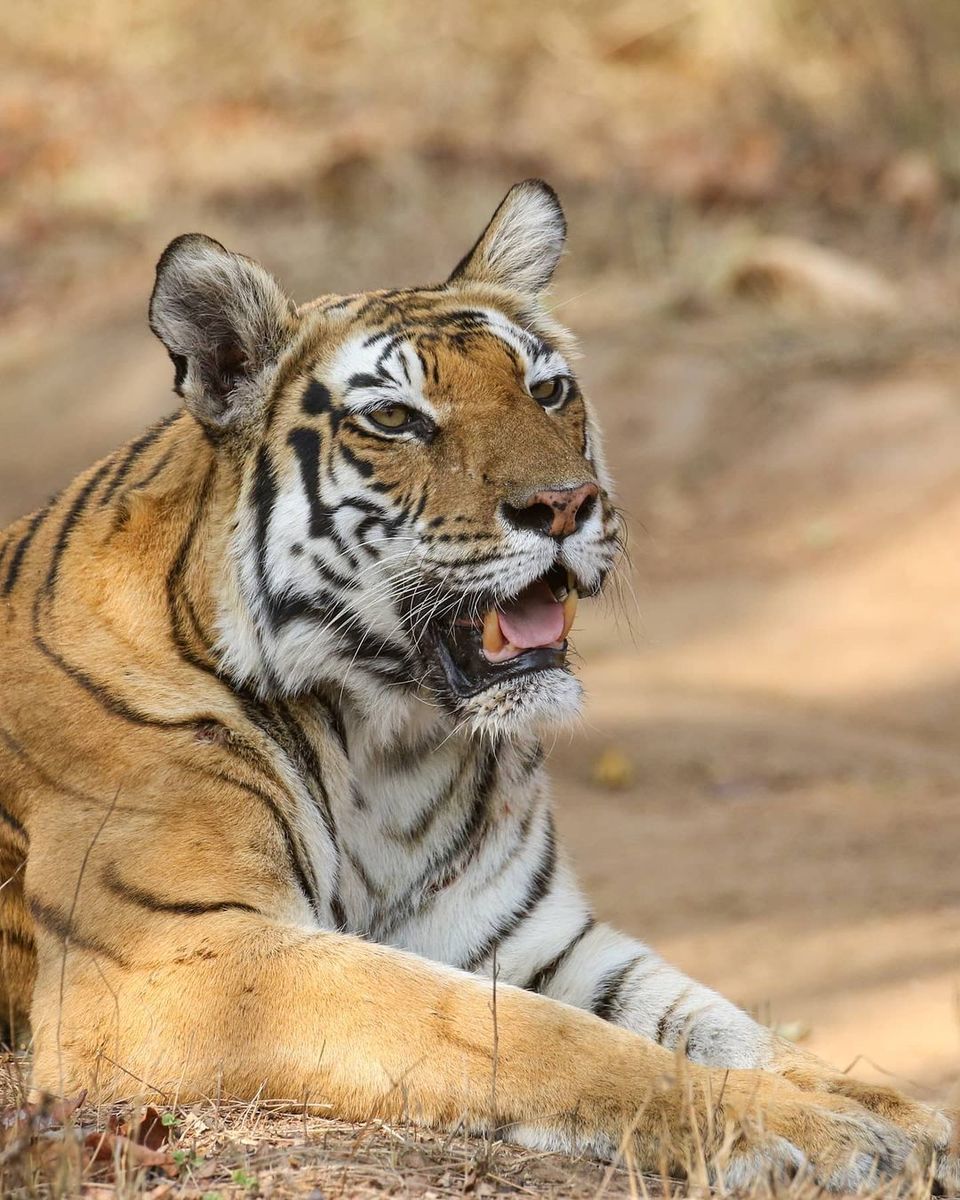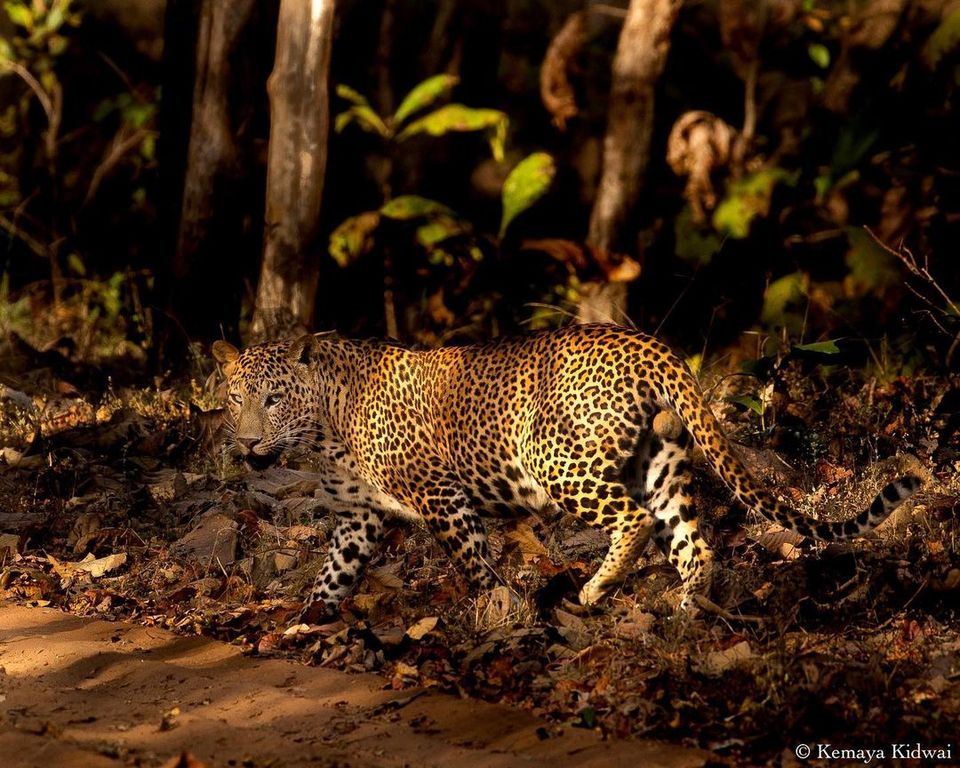 How to reach:
Satpura is approximately at a distance of 180 kms from the city of Bhopal and 250 kms from Jabalpur city. Both the cities have airport which are well connected with all the major cities of India. Itarsi is a prominent railway junction with trains from all over the country and is just 70 kms away from Satpura.
Places to visit:
Satpura Tiger Reserve has 5 entry points: Pachmarhi, Madhai ,Churna, Sehra and Patha. One can do various ecotourism activities in these zones viz, vehicle safari, camping, trekking, boat ride etc. Experiencing the forest on foot has its own perks. Satpura National Park offers walking safari in which tourists explore the forest accompanied by a trained naturalist and gets a chance to connect with nature and wildlife while walking in the dense forests. Once you have made plan for Satpura Tiger reserve, you must explore the hilly terrain of Panchmarhi, Satpura ki Rani.
Accommodation: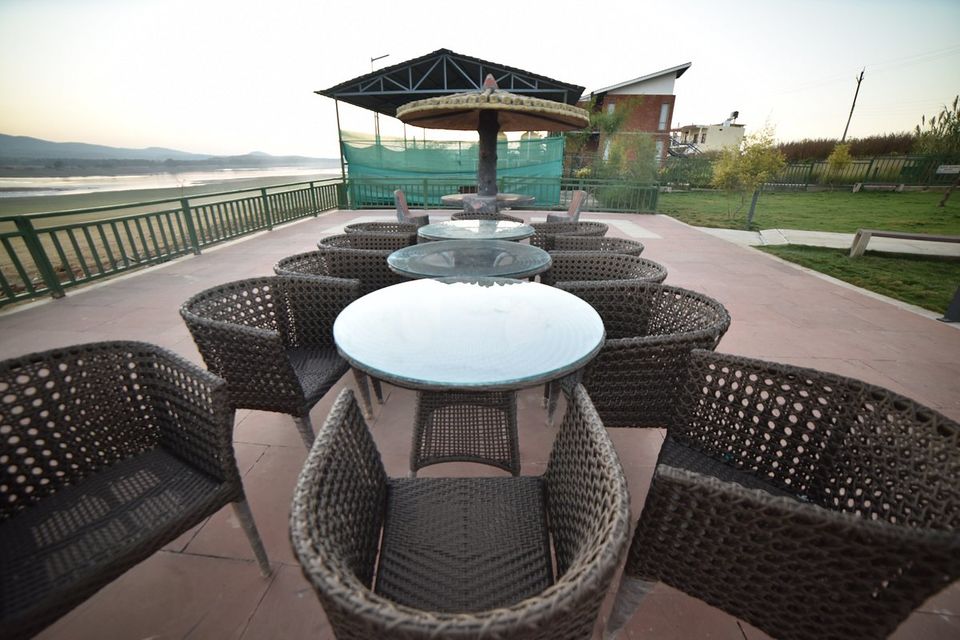 MPT (MP Tourism) Bison Resort situated essentially at the forest entry point of the Satpura National Park puts you in touch with nature at its pristine best. Nestled in the back waters of Tawa Reservoir, this beautiful waterfront property is popular for its fine cottages, peerless hospitality and breath-taking ambience. The tariff starts from Rs. 4000. You can check the availability in this link.
5. Temples of Kanchipuram
"Synonymous with spirituality, serenity and silk, the temple town of Kanchipuram, in Tamil Nadu, is dotted with ancient temples that are architectural marvels and a visual treat for the eyes." as mentioned by Incredible India. In Sixth Century CE, with the rise of Pallavas, Kanchipuram started to gain its political importance. It remained capital city of the Pallavas for next two centuries. It continued to be a secondary capital under the Cholas as always, they took pride in possessing it and embellishing it with many temples. After the end of Chola rule in thirteenth century and till toady it never lost its pre-eminence as a centre of culture, religion, and sacredness. The 11 temples, which are identified under UNESCO's Tentative list, are as follows :
1. The Rajasimhesvaram or Kailasanatha Temple
2. Piravatnesvara temple
3. Iravathanesvara temple
4. Paramesvara Vinnagaram or Vaikuntaperumal temple
5. Muketswara temple
6. Arulala or Varadharaja Perumal temple
7. Ekambaresvara temple (Thirukachiekambam)
8. Jvaraharesvara temple
9. Pandava Dootha Perumal Temple
10. Yathothkari Perumal Temple
11. Ulagalanda Perumal Temple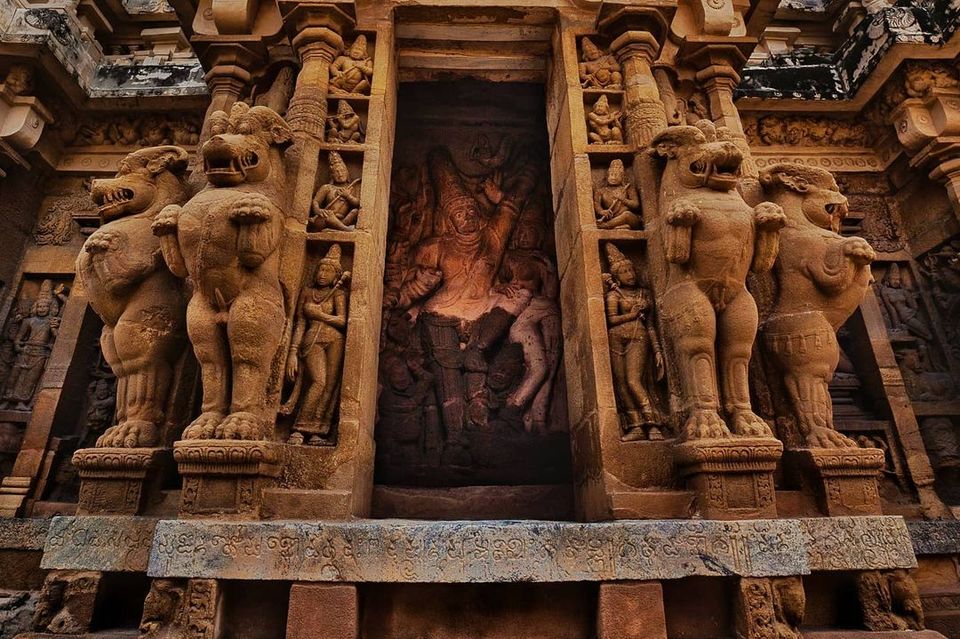 How to reach
The nearest airport to Kanchipuram is Chennai, around 64 km away. You can get taxis from airport to Kanchipuram. Regular bus services are available from central cities of the state to Kanchipuram. Kanchipuram has its own railway station. However, the frequencies of trains are not much. So it will be more convenient to reach Chennai first and from there one can get ample number of options to reach Kanchipuram.
Places to visit :
Besides the temples of Kanchipuram, if you have time, you can also visit Kanchi Kudil, Vedanthangal Bird Sanctuary, Alamparai Fort.
Accommodation: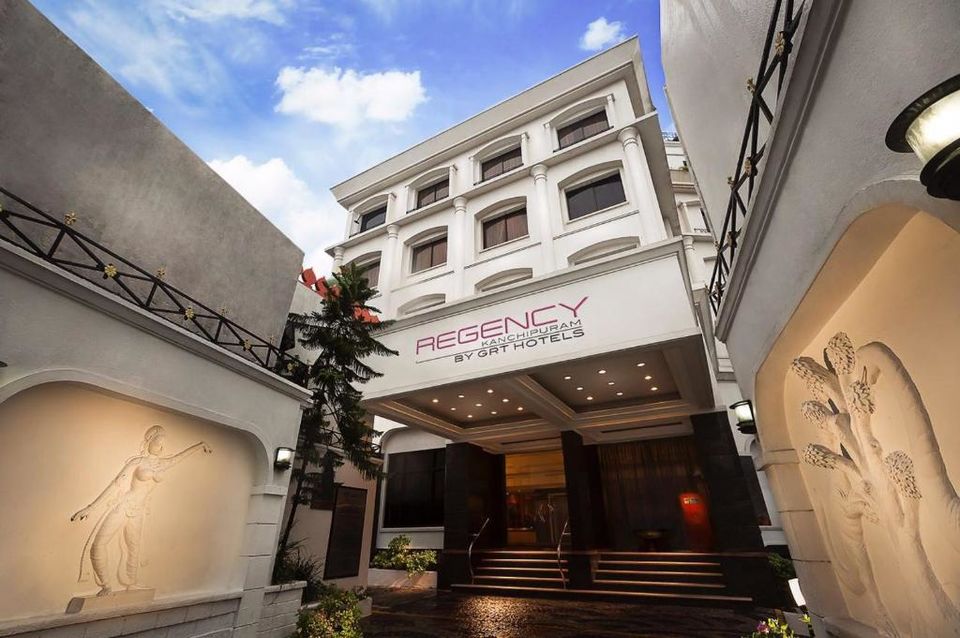 As per your choice and tariff, you can get several accommodation option Kanchipuram. You can choose Regency Kanchipuram by GRT Hotels. The tariff starts from Rs. 3100. As the hotel is located in central position of Kanchipuram, visiting temple from this hotel is very easy. For booking, you can click here.
6. Serial nomination of Maratha Military Architecture in Maharashtra
The Directorate of Archaeology and Maharashtra has selected the following forts from the State of Maharashtra based of their overall appeal and their own unique value as displayed in the history of the State. Maharashtra perhaps is the only state that has almost all types of fort architecture, land, sea and hill forts. The 14 forts identified under this nomination is as follows :
a. Raigad Fort : Originally called Rairi, it is wedged on a large chunk of the Sahyadri hill, and detached from the main range by a canyon. It was the capital fort of the Maratha Empire and was rebuilt during the coronation of Shivaji.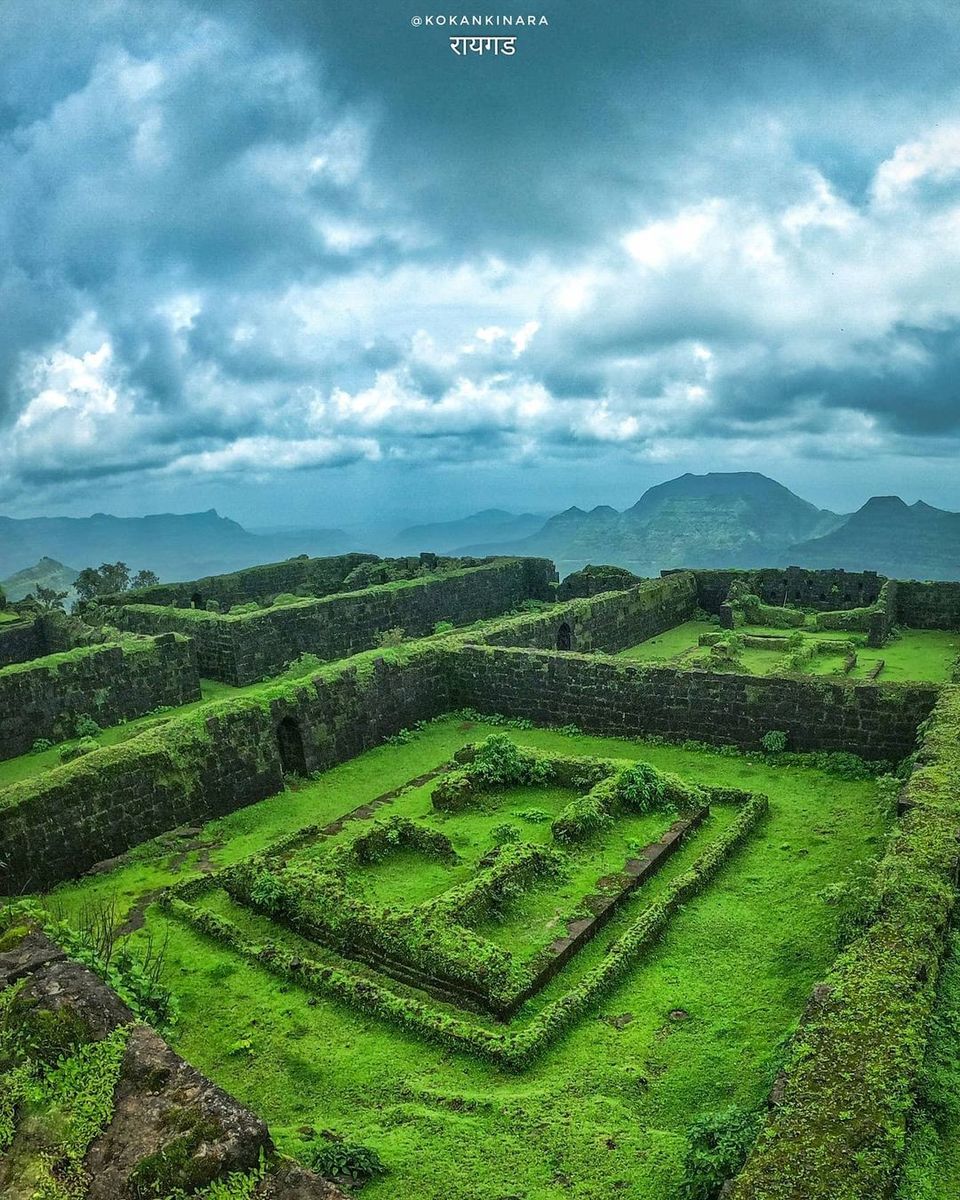 b. Rajgad Fort : This used to be the capital of the Maratha Empire in Pune district before it moved to the Raigad Fort. The hillfort was under the protection of Shivaji for almost 26 years.
c. Shivneri Fort : This fort is built near Junnar in the Pune district, this is a marvellous example of Bahamani/ Nizamshahi architecture. The fort is the birthplace of Shivaji and provides a backstory to the army's guerrilla warfare techniques.
d. Torna Fort : It marks the commencement of the Maratha Empire in 1646 in Pune district. This fort is said to have been captured by Shivaji when he was just sixteen.
e. Lohagad Fort : Built in the 14th century, this is an excellent example of Maratha hill fort architecture in the Peshwa period. It is close to Lonavala and has the backdrop of the picturesque valley.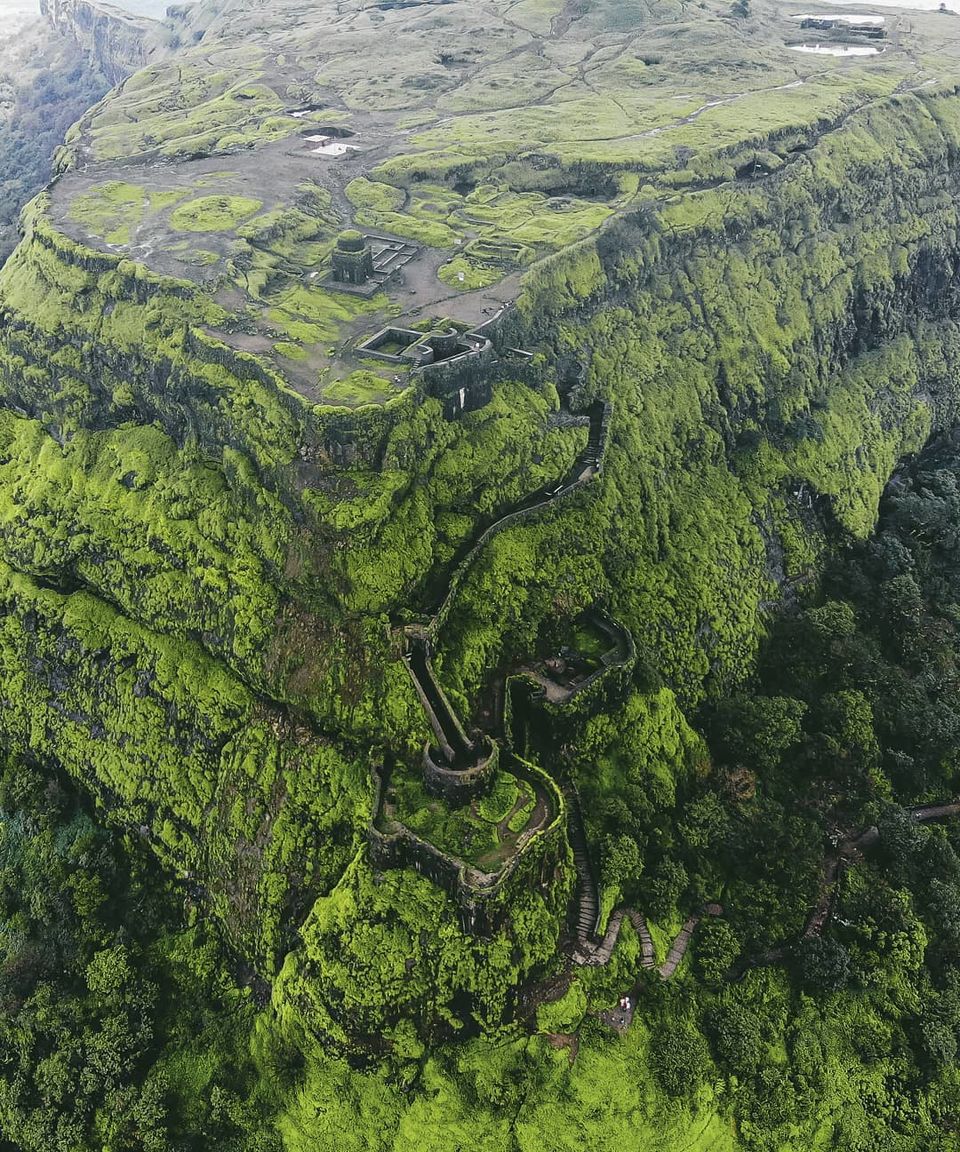 f. Salher Fort : Situated in Dolhari range of Nashik, it is one of the highest forts in the Sahyadri range. The 1672 battle between the Marathas and Mughals was fought at Salher.
g. Mulher Fort : It is considered to be a symbol of victory as it was instrumental in ending the third Maratha war when Mulher surrendered. This hill fort in Nashik is bordered by Mora to the east and Hatgad to the west.
h. Rangana Fort : It is situated 112 km from Kolhapur. This fort lies at the border of Kolhapur and Sindhudurg. During the Deccan campaign, Aurangzeb tried to capture this fort, along with Bhudargad and Samangad, but failed.
i. Ankai Tankai Fort : These are two separate forts built on adjacent hills with a common fortification wall. The Ankai and Tankai are located in the Nashik district.
j. Kasa Fort : Also known as Padmadurg fort, it is built on a rocky island off the coast of Murud, and once offered a base for naval military forces.
k. Sindhudurg : A sea fort, it is considered to be a masterpiece in military defense and was built by Shivaji in 1668.
l. Alibag Fort : It was chosen as one of the forts to be exhibited as a naval base by Shivaji. It is popularly known as Kulaba Fort.
m. Suvarnadurg : This is an island fort which was repaired and reinforced by Shivaji in 1660.
n. Khanderi Fort : This is a site of significance as it witnessed many battles between Shivaji's forces and the naval force of the Siddhis. The fort was built in 1679 but officially named Kanhoji Angre Island in 1998. It is located 20 km south of Mumbai.
"A thematic study of military architecture in the Indian subcontinent is vital to recognize the range of typology and identify the model cases that may qualify for the World Heritage nominations" as mentioned by UNESCO. Among these 14 nos. forts, Raigad, Shivneri, Lohagad, Padmadurg, Vijaydurg, Sindhudurg and Alibag are centrally protected monuments by Mumbai Circle of the Archaeological Survey of India. The forts at Rajagad, Torna, Salher, Ankai, Rangna, Khanderi are protected by the Directorate of Archaeology, Government of Maharashtra.
As this is not a single site/area, I am not mentioning here how to reach and accommodation part. This will be covered in a separate article where all these 14 nos. forts will be elaborately described.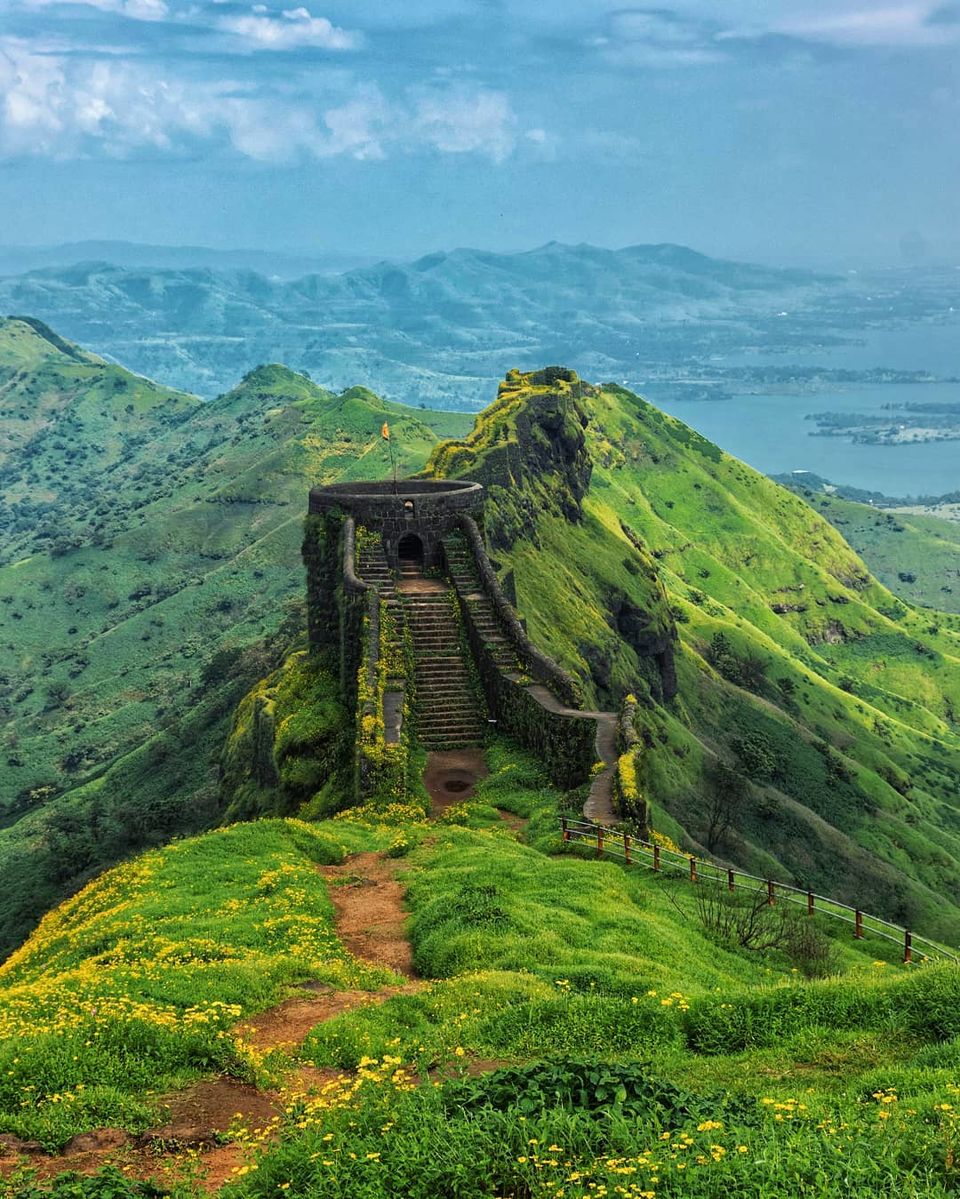 In future, more places from our country will be included in this tentative list. And also some of them will make place in the list of World Heritage Sites among the existing 38 numbers of Indian Sites.
What is your favorite Indian sites which you think to be enlisted in this list? Let us know in the comment Section.
Ready to travel for free? Earn credits and redeem them on Tripoto's weekend getaways, hotel stays and vacation packages!