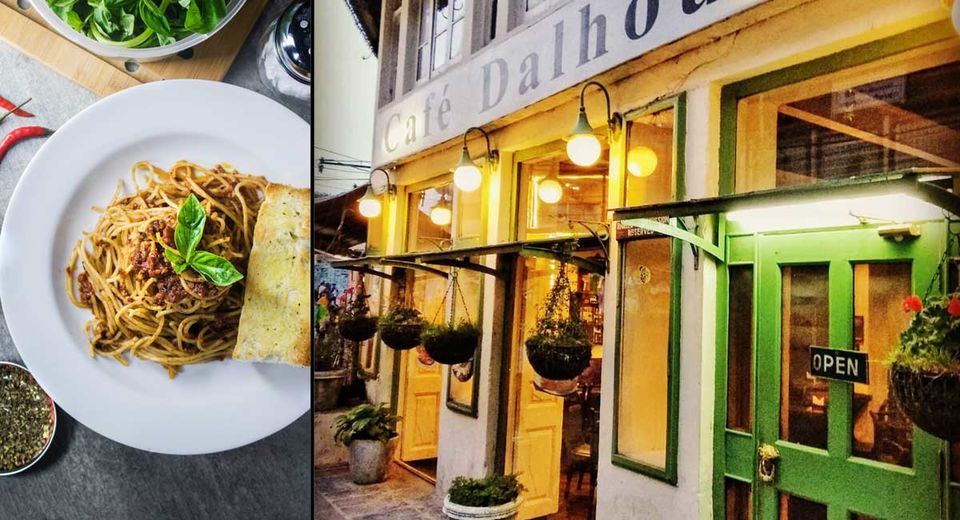 Some time back, I wrote about my trip to Dalhousie with my mom and my boyfriend. You can read the whole thing here. But in this post, I want to talk about the food in Dalhousie. I spoke to a number of people regarding this before taking the trip but somehow everyone came up short when I asked for suggestions of good places to eat at in the hilly town. As a result, by the time I reached, I wasn't expecting a very fulfilling culinary experience which, for me, is a big part of any travel experience.
However, I was pleasantly surprised to find a number of eateries serving really good quality food. But before I share a list of all the places I went to, there are a few things that need to be kept in mind:
1. The eateries here are not very big on non-vegetarian food. The ones that do serve non-veg, more often than not, have mutton as the meat of choice rather than chicken.
2. A number of eateries don't run at full capacity during the off-season. You will most definitely find better food during the tourist season.
3. The variety in terms of cuisine is limited and there's a strong Punjabi influence on the food. You will find a number of places serving Punjabi food.
Now that that's cleared up, here's a list of all the places that I went to which served perfectly delicious food:
This restaurant, in my opinion, was the best place I ate at during the trip. It is a small, traditional restaurant located in Moti Tiba and is best known for serving authentic Himachali food. This is also the only place that I found which serves traditional Himachali food in the area. The menu is limited but the dishes are fragrant, flavourful, and prepared fresh to order. There are some items on the menu which are seasonal and are not available throughout the year.
Cost: Rs 600 for two (approx.)
Cuisine: Himachali, North Indian
Standout dishes: Non-veg Himachali thali, mutton rara, rajma, meethe chawal, chashni
Timings and location: 8.00 am to 11.00 pm; Subhash Chowk Road
Contact: 94180 10531
Monga's Cafe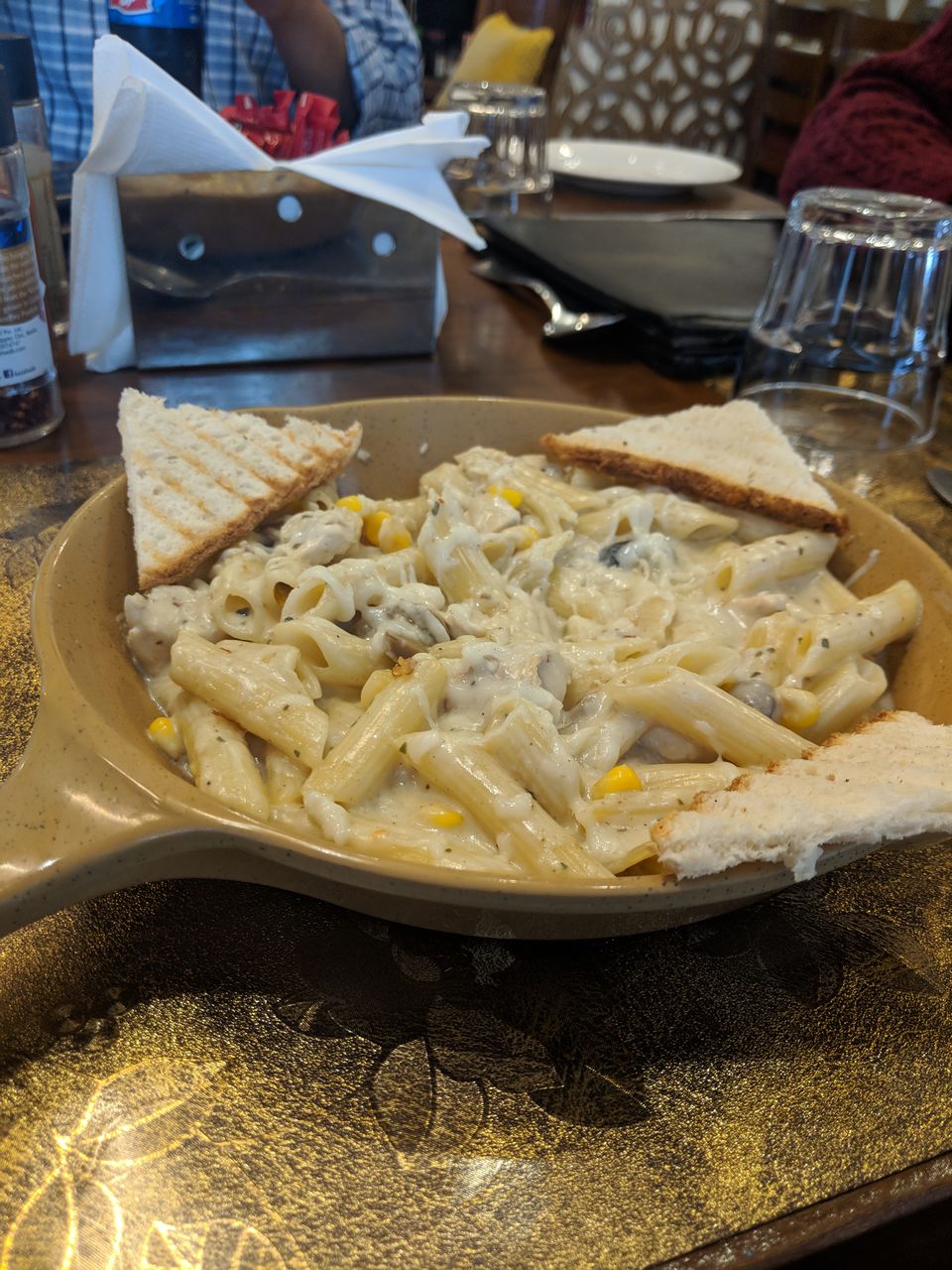 Moving on from traditional Himachali to continental food, we have Monga's Cafe located on Mall Road. This beautifully decorated but quaint eatery is Dalhousie's answer to the cafe culture that is so prominent in other hill-stations of the state.
With rose wallpaper, wooden furniture and a small seating area, the ambience is perfect for relaxing with a book and a cup of coffee. Coffee isn't the only thing you get here. You will find a varied menu with pasta, pizzas, sandwiches, burgers and even sizzlers.
Cost: Rs 500 for two (approx.)
Cuisine: Multi cuisine, cafe food
Standout dishes: White sauce chicken pasta, chilli chicken, club sandwich, hot coffee
Timings and location: 10.00 am to 10.00 pm; The Mall, Dalhousie
Contact: 94185 77777
Cafe Dalhousie is perhaps one of the oldest cafes in town. A tiny place located just below Hotel Dalhousie, it is perfect for budget travellers. It serves everything from scrambled eggs and coffee to dosas and Chinese items. It is best known for breakfast and lunch.
The interiors give off a vibe similar to Indian Coffee Houses in cities, with its wooden furniture that has been painted green and a menu displayed on a blackboard just outside the door. It goes without saying that the service is great during peak season, but during off-season it is definitely a little slow.
Cost: Rs 300 for two (approx.)
Cuisine: Multi cuisine, cafe food
Standout dishes: Masala dosa, mini pizza, spring rolls, veg sandwich, hot coffee.
Timings and location: 9.3o am to 9.30 pm; The Mall, Dalhousie
From cafes we now move to fine dining. JK Clarks Exotica's in-house restaurant is a great place for a family lunch or a romantic dinner date. The five-star property has a great multi-cuisine menu that caters to everyone's tastes. The price is a little on the steeper side, but the taste and preparation of the food more than makes up for it. Keep one meal aside for this place and go here when you feel like splurging and indulging.
Cost: Rs 900 for two (approx.)
Cuisine: Multi cuisine, cafe food
Standout dishes: Mutton adraki, chicken biryani, shahi tukda
Timings and location: 9.3o am to 11.30 pm; Church Ballon Road
This is 'an oldie but a goldie'. When you enter Kwality, it feels like you have stepped back in time. It still maintains the charm of a 90s fine-dining place complete with sofas, ambient lighting and servers in uniforms. It is extremely popular among the locals who come here with their families. Dinner time is usually when it sees most of the action.
Cost: Rs 500 for two (approx.)
Cuisine: North Indian, Chinese
Standout dishes: Dal makhani, Himachali chicken curry, chicken jal frezi, chholey bhature
Timings and location: 9.3o am to 10.30 pm; Gandhi chowk
Kalatop Tourist Rest-house Canteen
No trip to the hills is complete without the quintessential maggi and chai combo. And what better place to have that than at the top of a hill, in the middle of a wildlife sanctuary. The Kalatop Tourist Rest House is a beautifully built place in the middle of a jungle. And their canteen is just what you'd hope for – a quaint, cozy place overlooking the hills, serving piping hot food fresh out of the kitchen. If you're in the mood for something more self-indulgent, go for their pakoras.
Cost: Rs 150 for two (approx.)
Cuisine: Finger food
Standout dishes: Vegetable maggi, ginger tea, pakoras
Timings and location: 9.3o am to 10.30 pm; Gandhi Chowk
Roadside tea-stall opposite Balun Dwar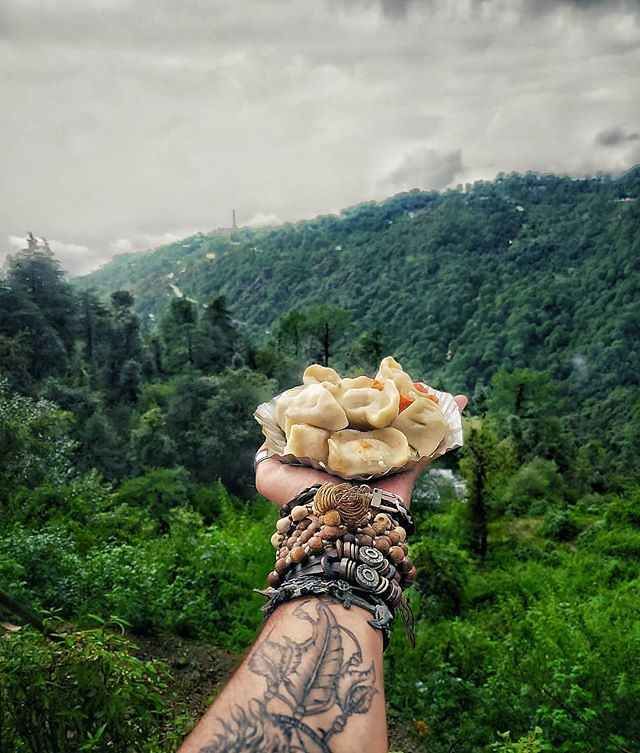 I want to end this article by mentioning this gem of a place. A small tea-stall located on the Dalhousie-Chamba road, inside Balun Cantt, right opposite the military gate which is called Balun Dwar. It is so small that you can easily drive by and miss it. After spending three days without finding a place to satisfy our need for momos and thukpa, we chanced upon this eatery. They had the best mutton soup and mutton momos. Keep in mind that these delicacies are prepared during the afternoon and are only available in the evening.
Cost: Rs 200 for two (approx.)
Cuisine: Chinese
Standout dishes: Mutton soup, mutton momos, veg hakka noodles
Timings and location: 9.00 am to 8.30 pm; Gandhi Chowk
Did I miss out on any hidden gems in Dalhousie? Let me know in the comments, I would love to visit those on my next trip. You can also share your experience here on Tripoto with millions of readers.
Get travel inspiration from us daily! Save and send a message at 9599147110 on Whatsapp to start.