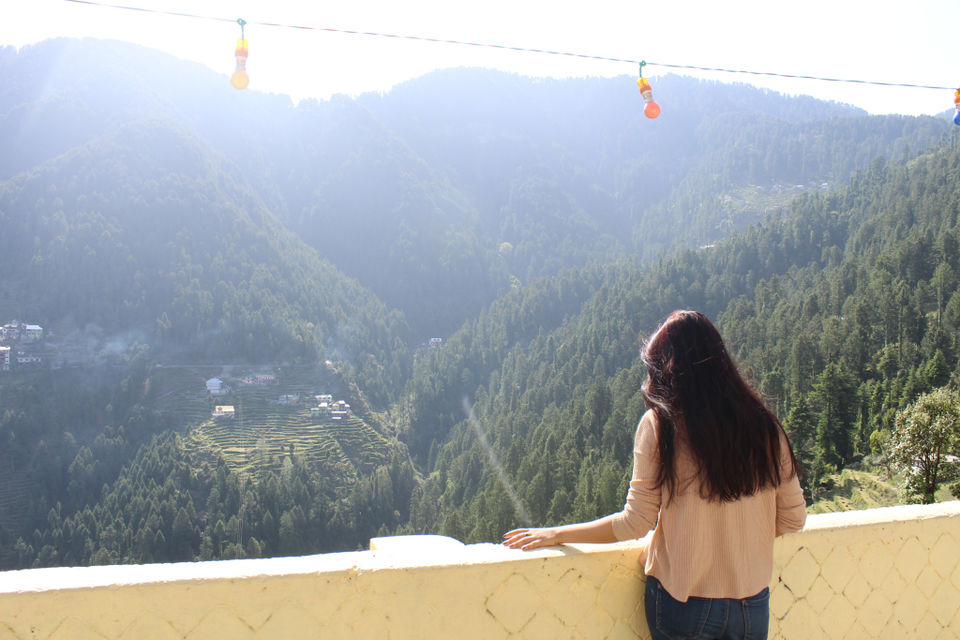 Turning 25 was no joke. We all have a plan that we try to follow through but life doesn't wait. I was not excited about another birthday. Especially one that was supposed to be a landmark! Last year I traveled for the first time on my birthday to a place as wonderful as Bali and it was an incredible experience. An experience, that got me to make a vow to myself; to travel somewhere for all the other birthdays I have left.
I badly wanted to go somewhere this year with my best friend. She and I had never really gone beyond our little neighborhood in our hometown and this I wanted for us. Both of us have changed so much in the whole 'growing up' process that this was almost like a 'Fre-naissance' like Phoebe Buffay called it.
After a lot of back and forth on which place to visit, we finally settled on Himachal Pradesh. A cooler climate in the peak of Indian summer was indeed tempting. Dalhousie was a hill station I had heard a lot about and had always wanted to visit. So we booked those tickets. I'll be honest, after booking those tickets and the hostel I started having doubts about the hill station. No pictures that I saw on Instagram from what others were posting looked appealing enough. But you know what's good when you visit a place without having too many expectations?
You are pleasantly surprised and taken aback by the beauty it has to offer.
When we reached our hostel in Dalhousie it was like we were surrounded by a Microsoft wallpaper – as my friend called it. Deodar trees all around and snow capped mountains in the distant view. The weather was perfect, with a little chill to it and sunny enough for us to get some nice photos out.
That day all we did was walk from our hostel to the city centre, Gandhi Chowk, which was about 4km away. The Chowk itself took us not more than 20 minutes to explore. It's a tiny circle. That's when we decided to walk another 5km to a waterfall called 'Panchpula'.
The road and the walk was pleasant and didn't feel tiring at that point. Once we reached 'Panchpula' and climbed the stairs the fatigue (at least for me) started to set in. After that little hike I did hope to see some gushing water. Now, I wasn't expecting Niagara falls but what we saw was like someone forgot to turn off the knob of a tap in a washroom.
Of course since we did take effort to reach here we decided to sit there with a cup of coffee and a plate or two of Maggi. (Maggi is an instant noodle brand that is synonymous with every hill station in India. It's there to rescue you even when there is nothing else around.)
It was a good start.
As I snuck into my bed that night I was finally feeling the excited about the trip. About the next few days, the trek we were going on the next day and even that 25th birthday.
https://yashodhararoytraveldreamz.wordpress.com/2018/06/04/another-birthday-trip-dalhousie-first-impressions/