If you would like to experience monsoon at its best, Hampta pass in Himalayas is the best place to be at. Stream crossings, beautiful forest trails, challenging and thrilling rocky trails, waterfall crossings, frozen glaciers, super chilled river crossings, Camp sites (covered with fog) which are near to waterfalls and river, Snow covered Rohtang Pass, Chandra Taal lake and much more memories for a life time.
Locals believe that HAMPTA PASS is the pass to heaven :)
I did this trek with TTH (July 1st week)
We reached Manali one day before. One day rest before the trek is always recommended for a good trek experience, as our body needs enough sleep and rest before the trek. Also, if you get time you can explore Manali Mall road shopping and sightseeing.
DAY 1: Manali to Chika via Jobra
Altitude: - Jobra 9,800ft to Chika 10,100ft
Reporting was at Nehru Park Manali (Rambagh Park), near mall road around 12 PM. It was around 2-hour drive to Jobra (TT or Tata Sumo) from Manali with beautiful with nature views. (Cab fare included with TTH package)After vehicle drop, we did a 2-3 KM trek from there to our camp.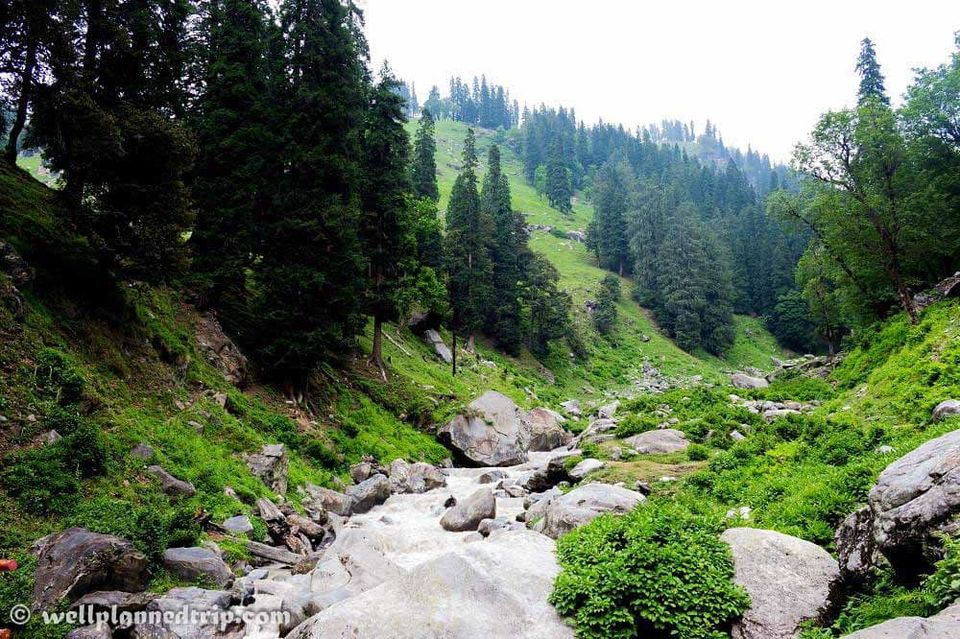 Trek started through beautiful forest and nature welcomed us with a cool hug, with its greenery.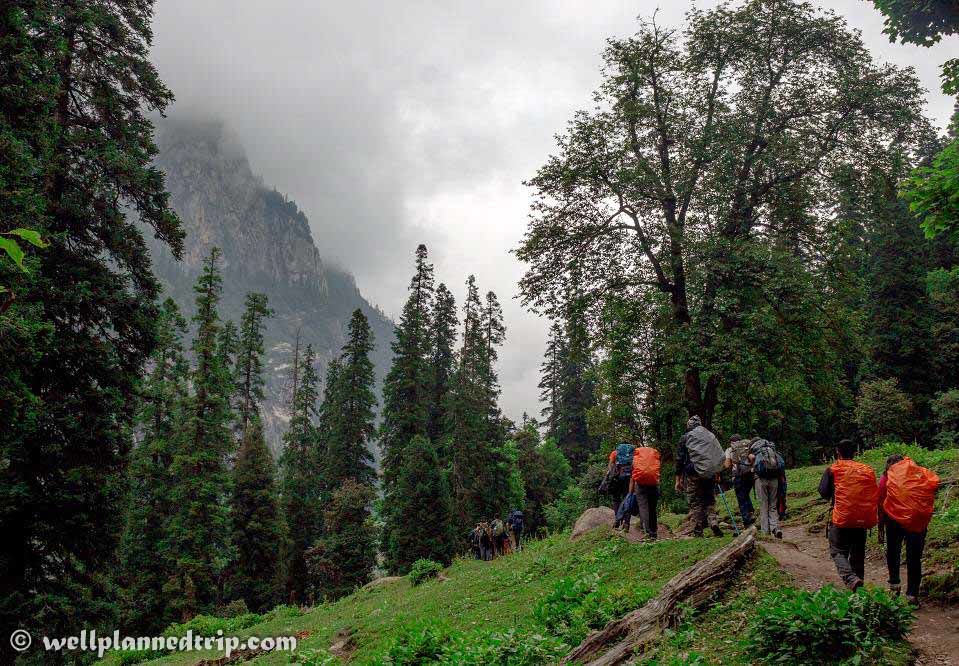 All set to explore the ultimate monsoon adventure trek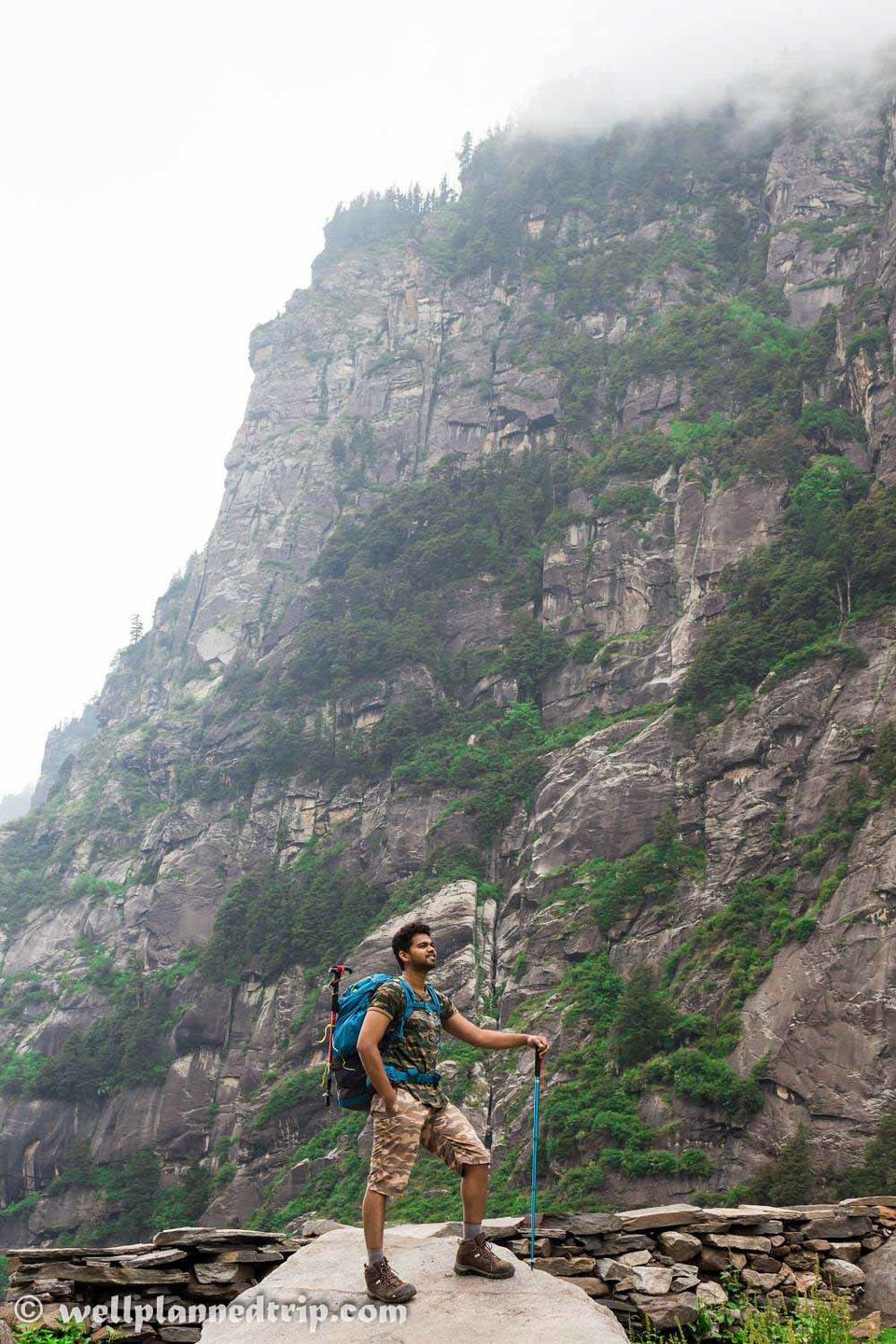 Soon we crossed a bridge over a stream, which was straight out of the fantasy tails.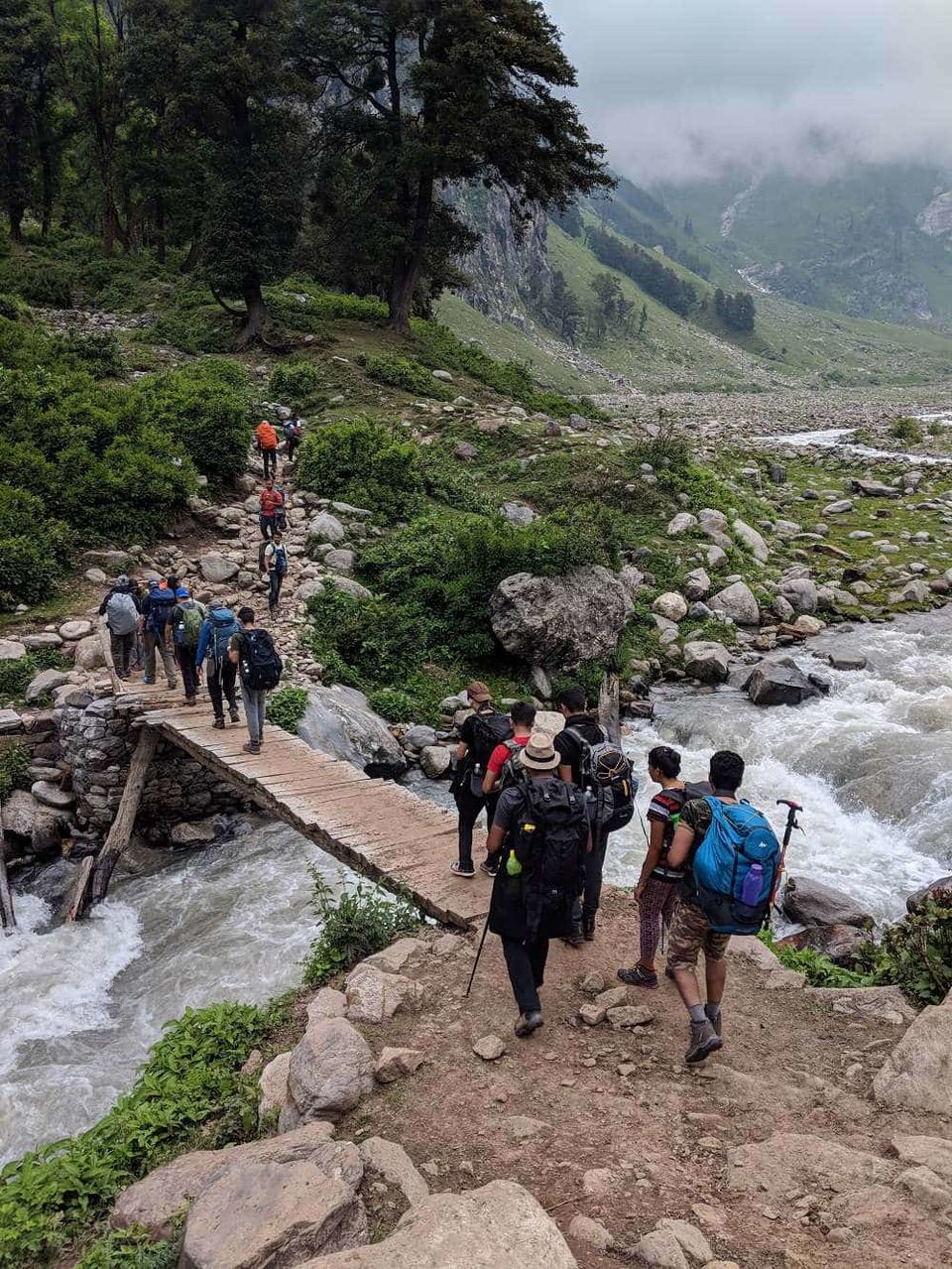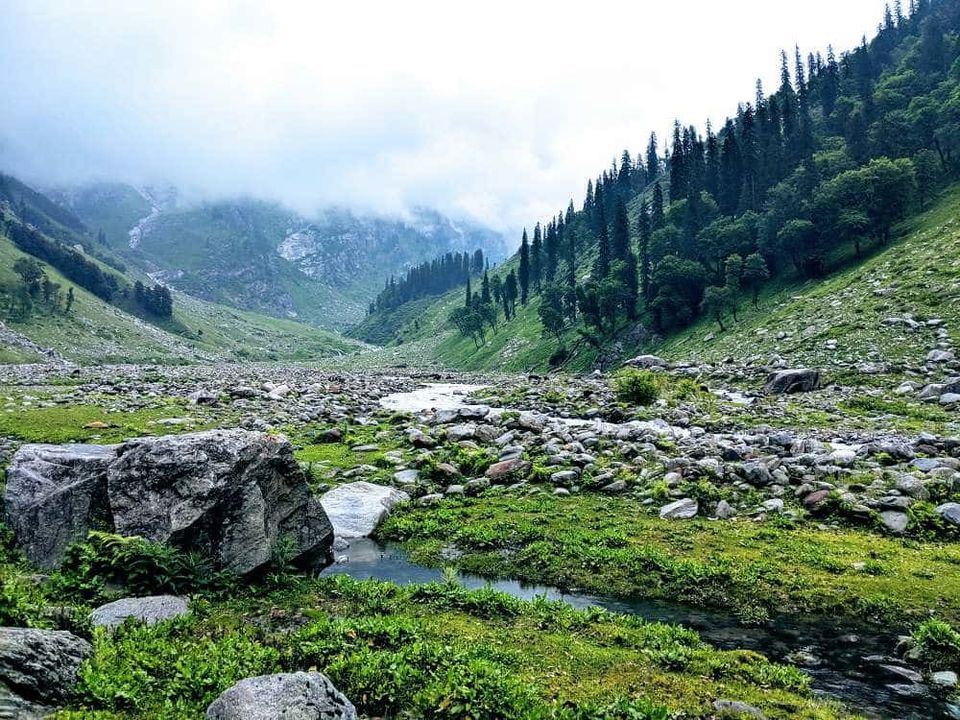 We trekked through the amazing green meadows. Himalayas at its best during monsoon with greenery!!!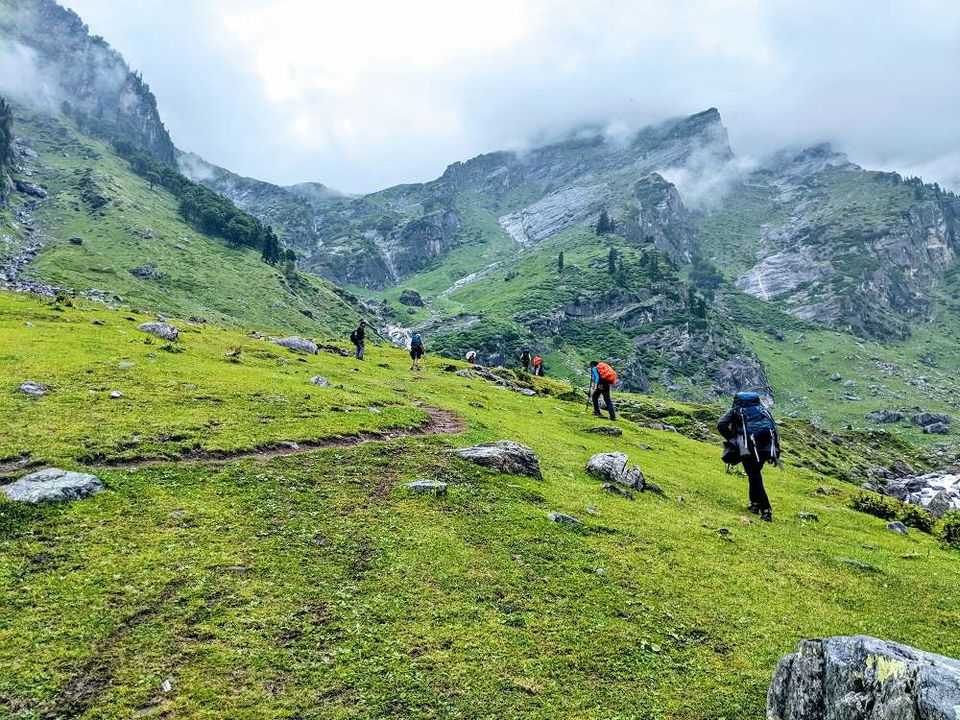 Trail through the rocks was a lovely experience too. Be very careful during each step, as the rocks will be slippery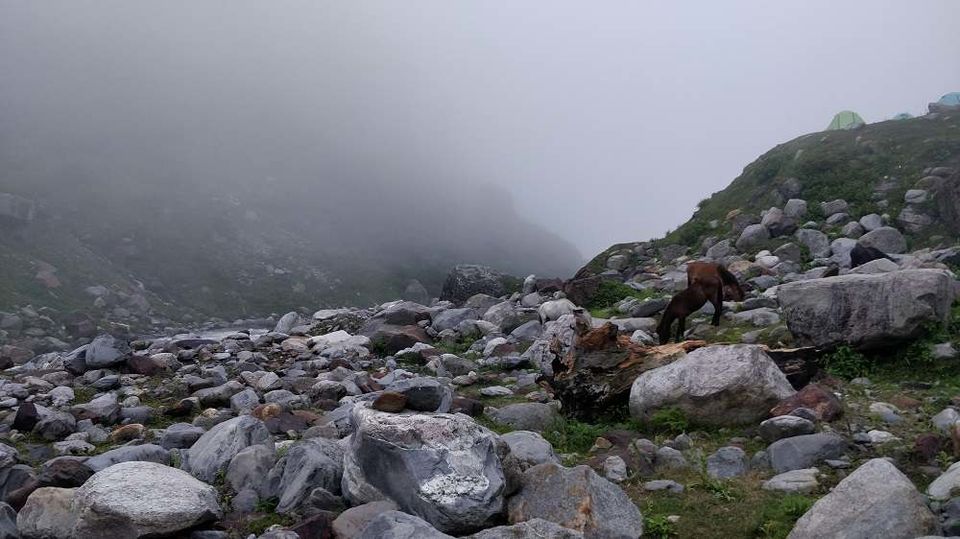 We could hear the river flowing sound always and felt its following us. Now its time to click some pics with nice stone formations :)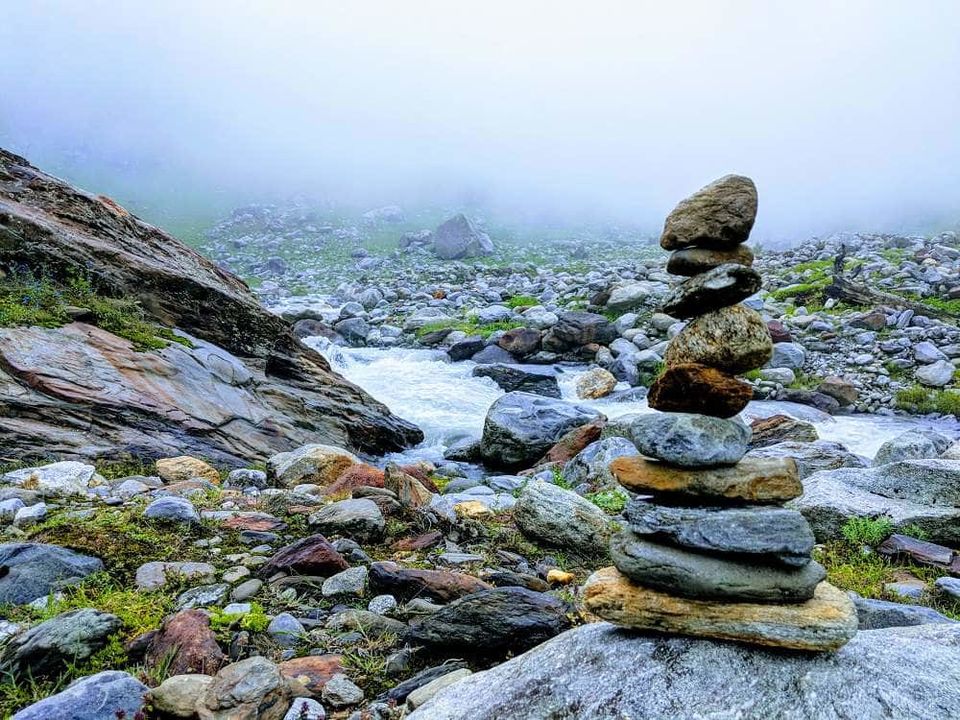 It took around 3 hours to reach Chika camp. Our campsite was near to an awesome waterfall. We went just below the waterfall by walking and spend some time there.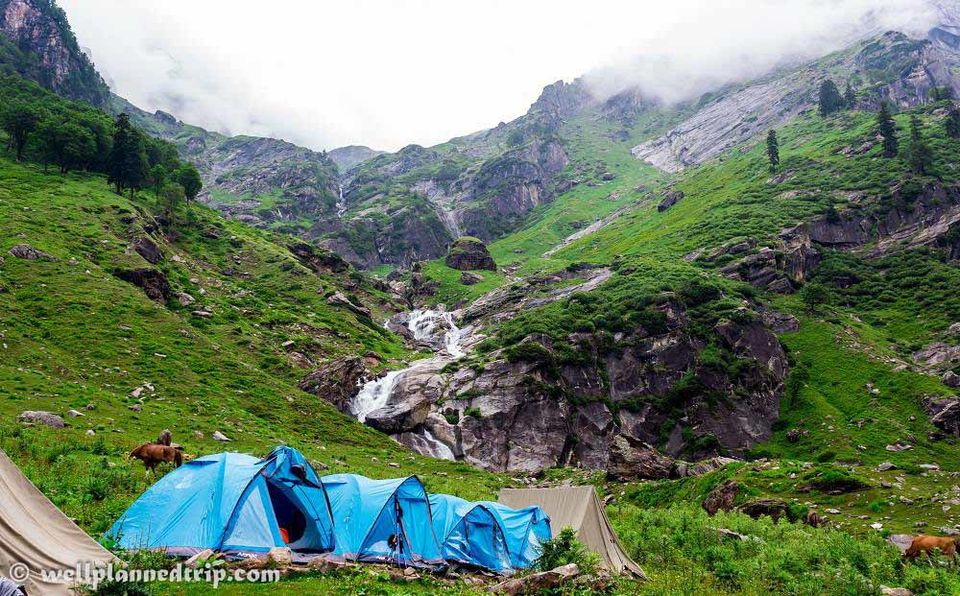 It was so calm and chilling that you will forget everything and just admire the beauty of lush green nature. View was awesome by evening, as clouds started painting the sky and trees.
Camp Site Chika: Day 1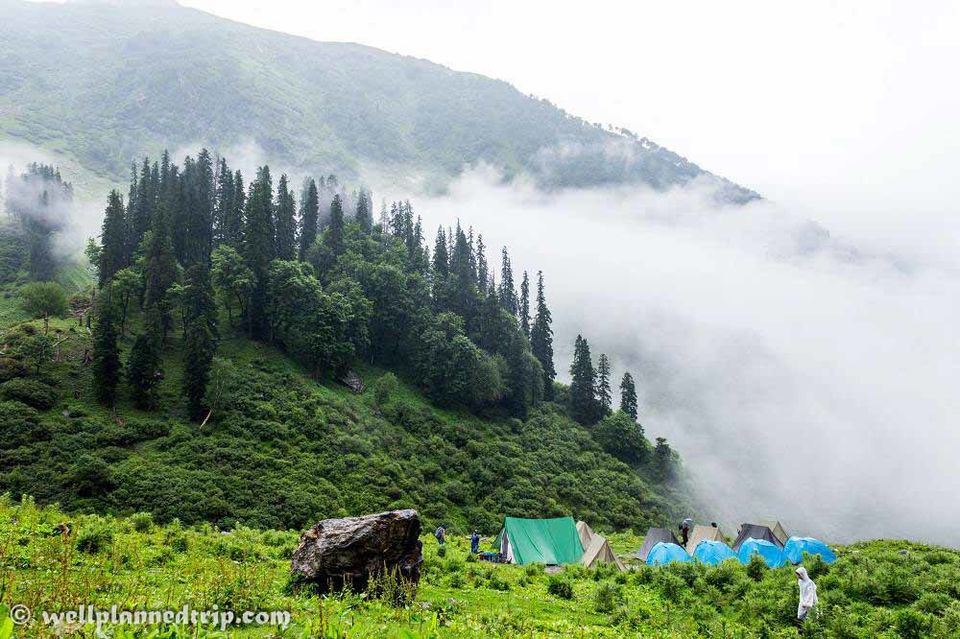 DAY 2: Chika to Balu ka Ghera
Altitude:- 10,100ft to 11,900ft
8-9 KM, 6 Hr trek
Packed Lunch
Terrains were challenging and the views turned beautiful and breathtaking.
We had around 8-10 awesome stream crossings and a waterfall crossing, which was again a thrilling experience. It was slippery and drizzling throughout the day. Comparing Indiahikes and TTH itinerary, indiahikes have split 1 extra day for reaching till Balu ka Ghera , which would be good for beginners, but also add 1 extra day.ie. TTH reaches Balu ka Ghera on Day 2, while India hikes reaches Balu ka Ghera on Day3
River Crossing :
River crossing was certainly one of the highlights of Hampta pass trek. It was an exciting moment to cherish for lifetime. Water was super chilled and one cannot even stand in water for more than few minutes. We crossed it with our hands held together and team work helps you to beat the river force and chillness :-)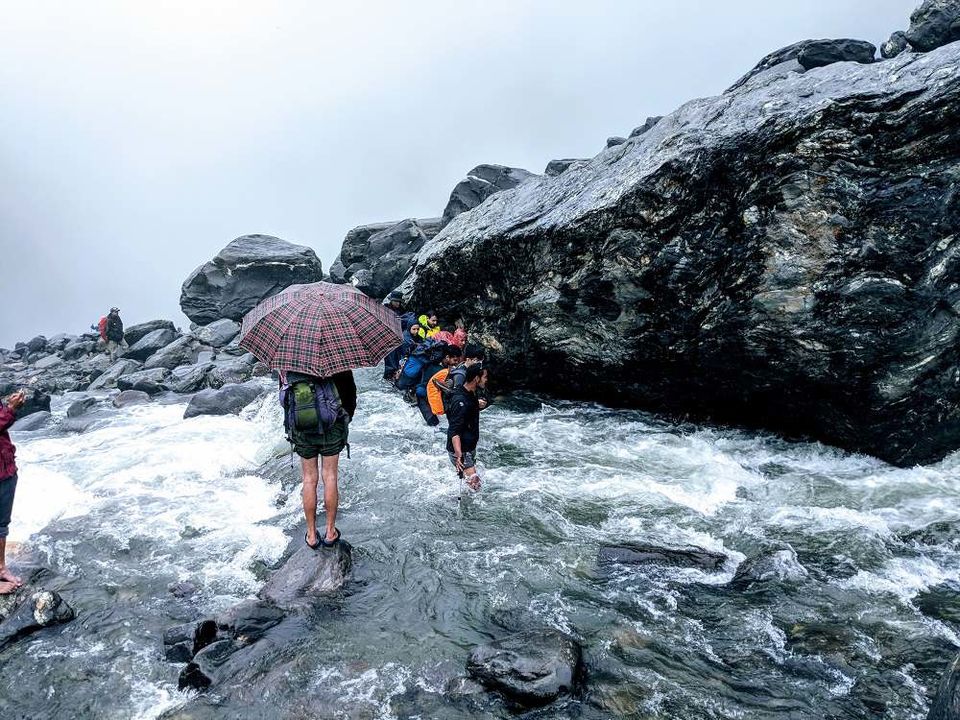 This beautiful yellow flowers colored up the valley so nicely.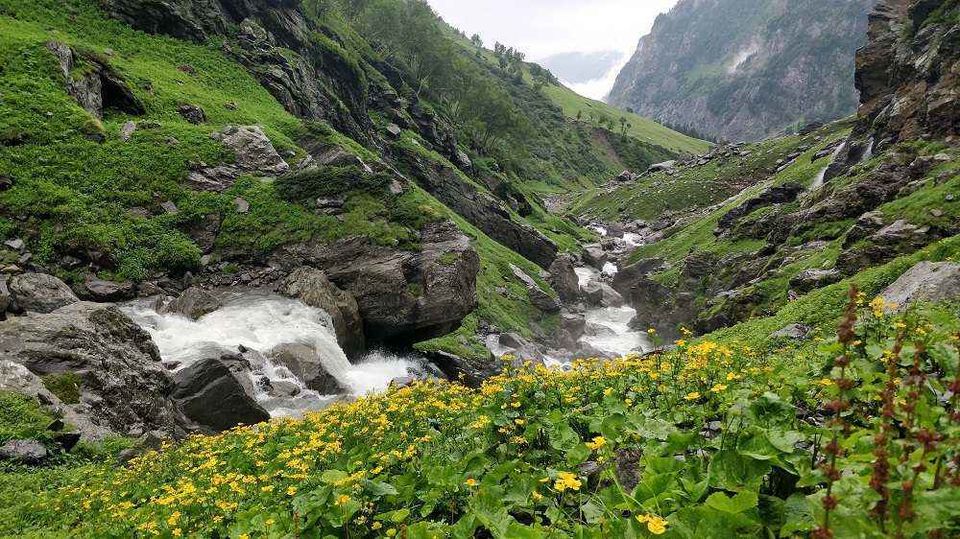 Mind-blowing Panoramic view of the trail

Monsoon is more thrilling when it starts to drizzle. Time to enjoy drizzling in Himalayas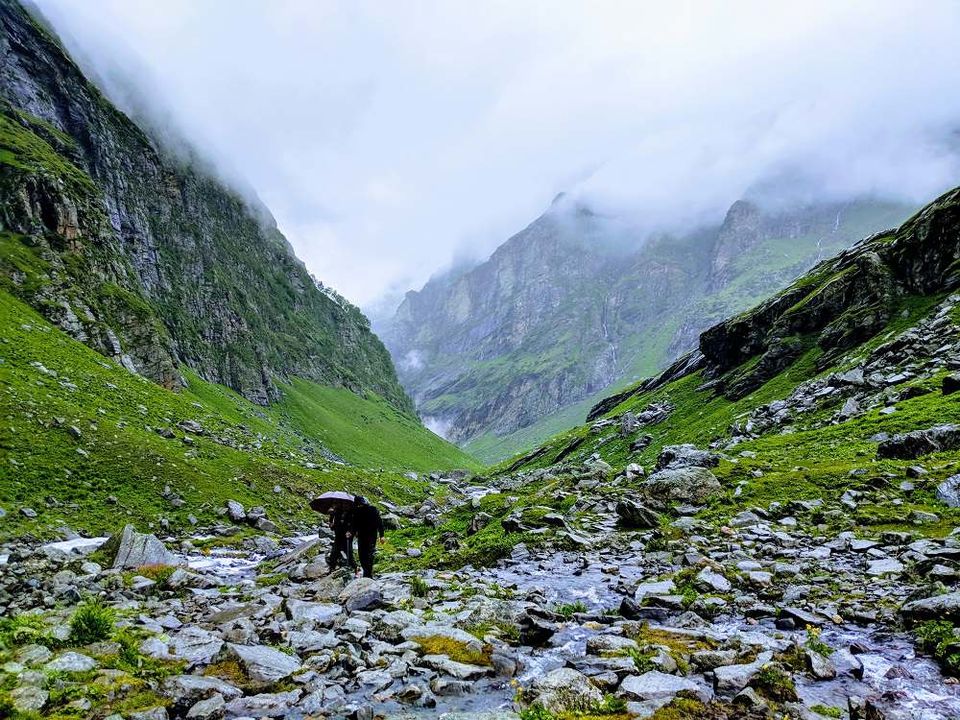 Beautiful flowers on the sides of river. Your cameras are in for a treat. Get up early morning and capture all this beauty :)
Waterfall crossing was also a special experience. Chilled water got sprayed all over us and it was really refreshing to continue the trek. We really enjoyed it.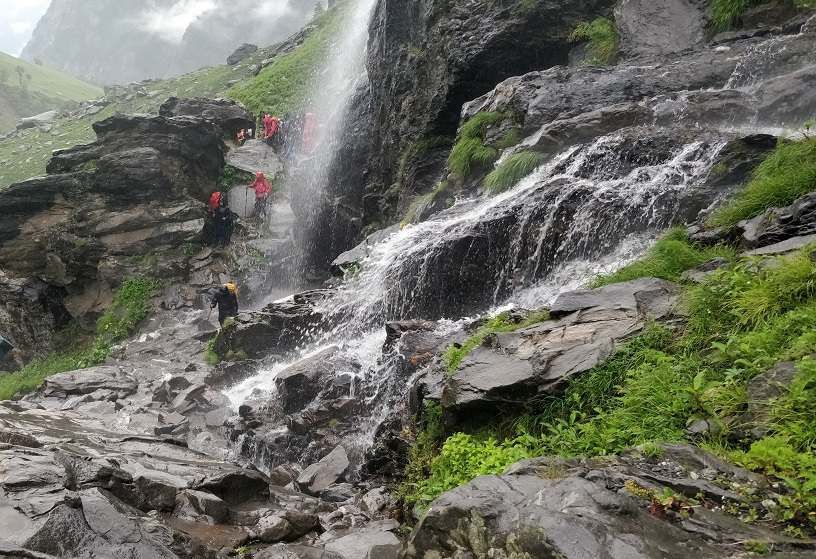 Balu ka Ghera Camp site: Day 2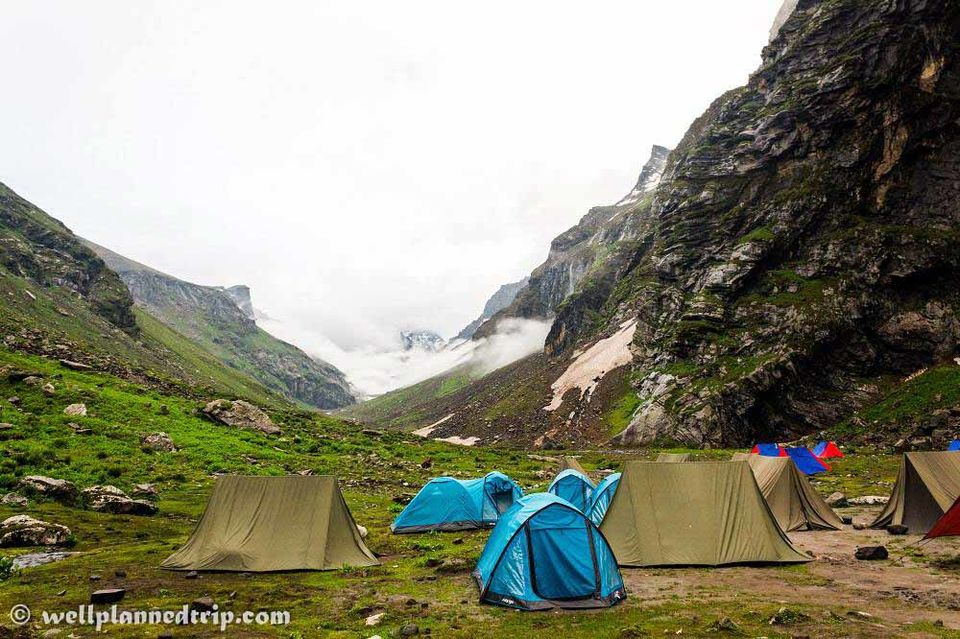 Day 3: Balu Ka Ghera to Siagoru crossing Hampta Pass
Altitude: - 11,900ft to 14,100ft (Hampta Pass) to 12,900ft
8-10 KM - 10 hr trek
Today was the Summit Day. Summit point was surrounded by Rocks. It was drizzling, freezing cold and windy. View from summit was not that great and exciting as expected as it was fully misty. It was a tough Day.
No water point was available on the way (Depends on the snow condition).We covered some glaciers and difficult terrains with rocks. India hikes camp comes before the tth may be around 30-40 mins earlier, which might be a little relief after a long day, for most of trekkers.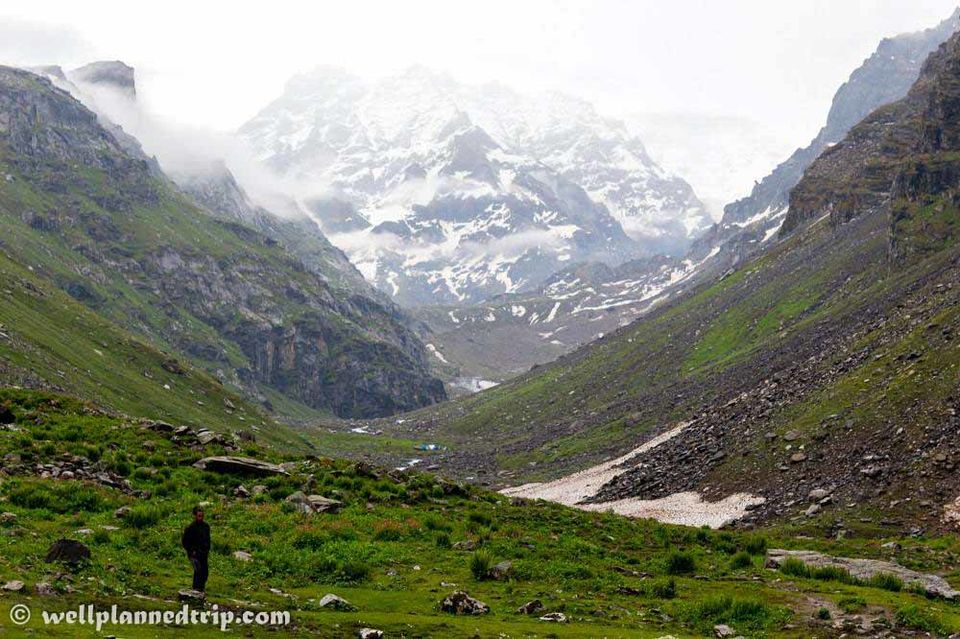 It was drizzling and slippery during the trek. Descending became challenging due to slippery nature of rocks.
We were amazed to see some frozen Glaciers on the way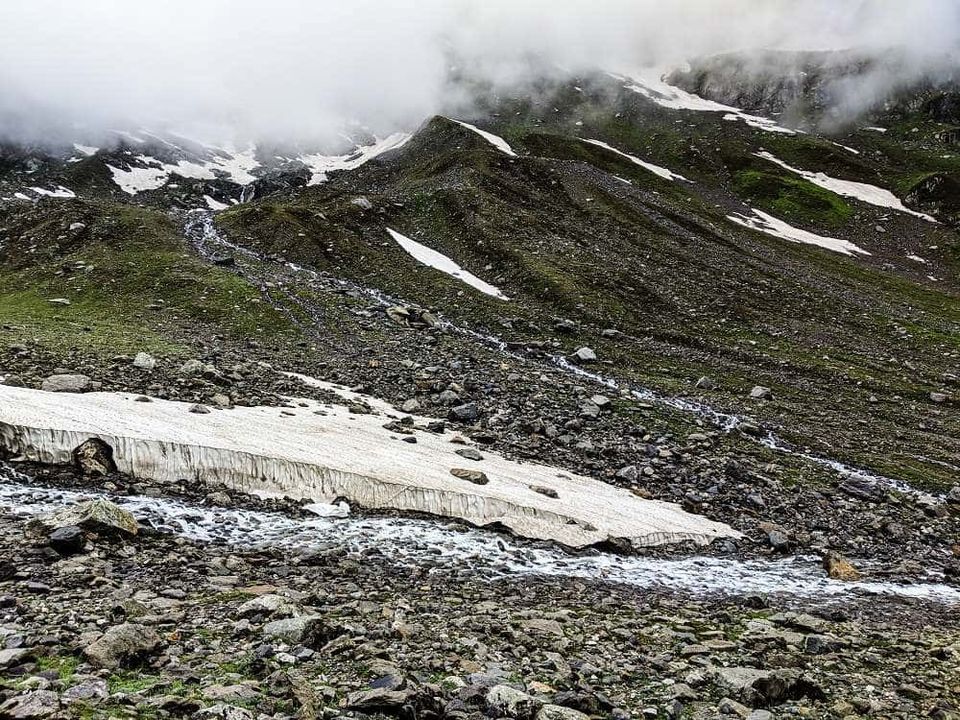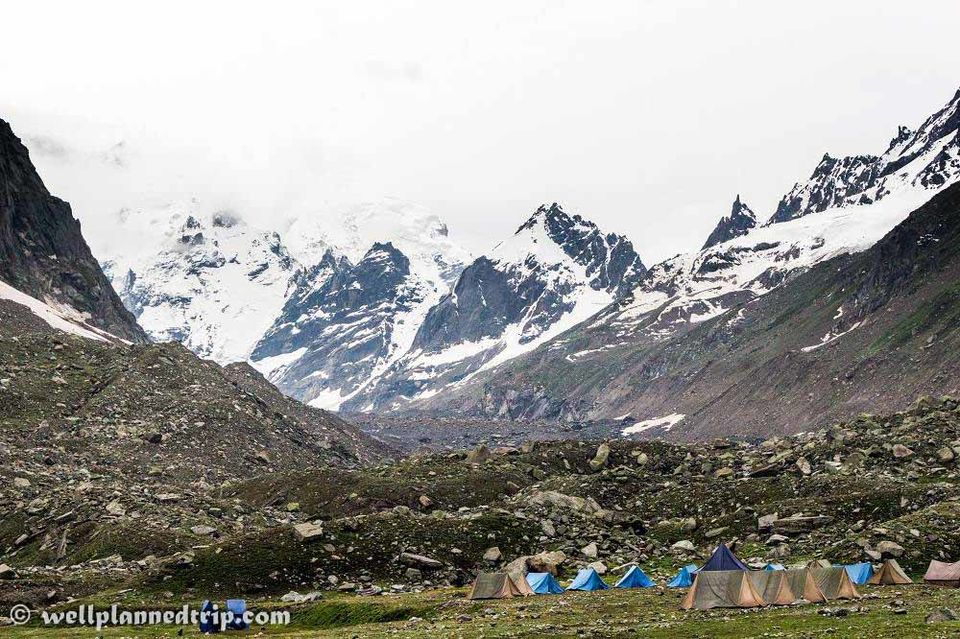 We loved to camp in this valley surrounded with lovely Himalayas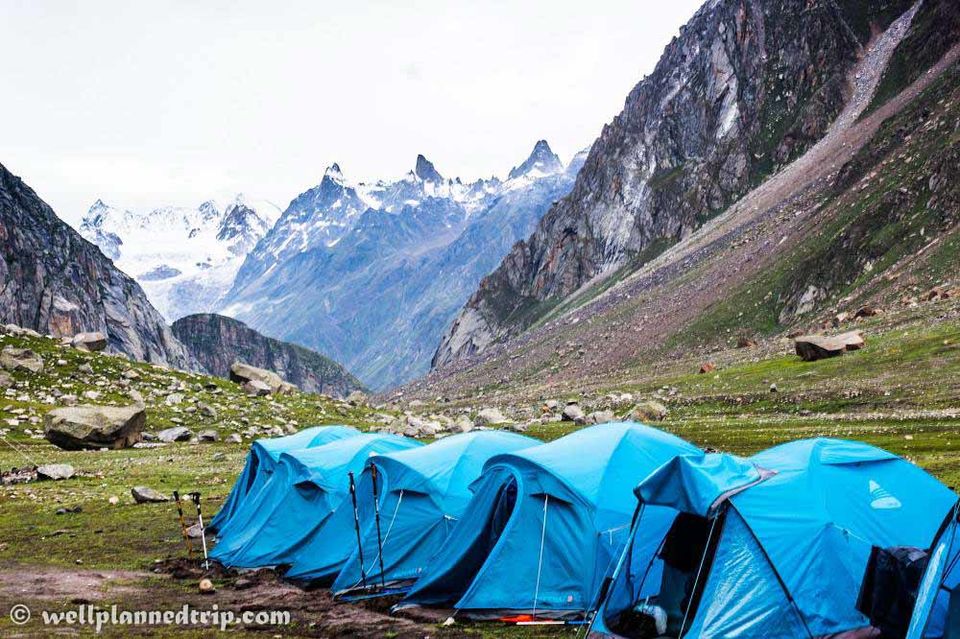 Day 4: Siagoru to Chatru
Altitude:- 12,900ft to 11,000ft
5 KM, 5hr trek
2 to 3 water sources of water on the way
Hot lunch at camp in mid way.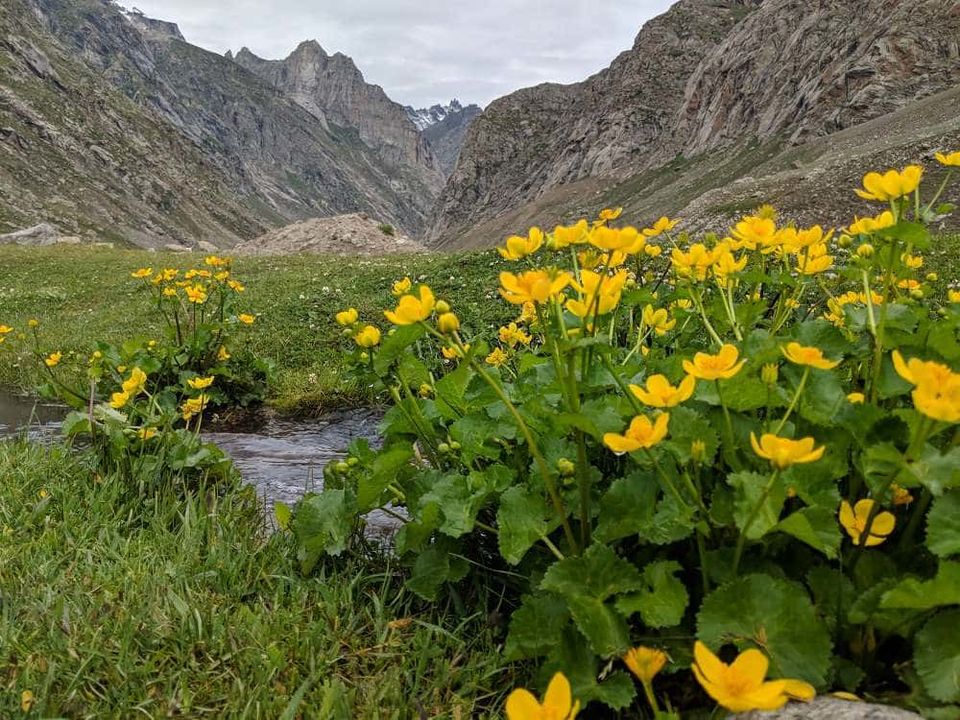 Nice little terrain towards the camp site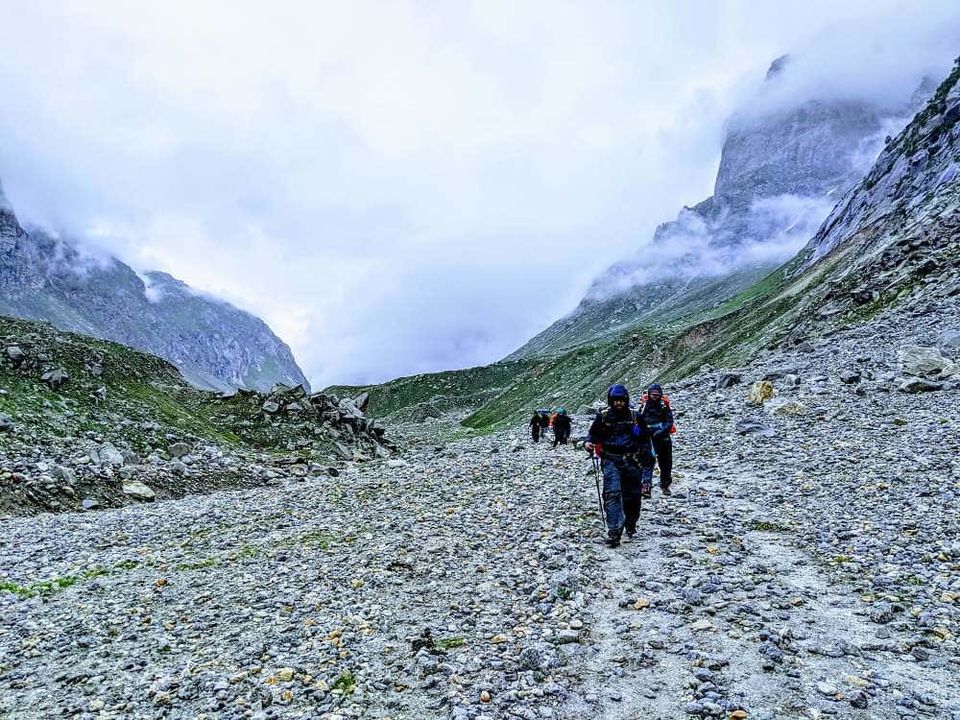 Stunning views of snow capped Himalayas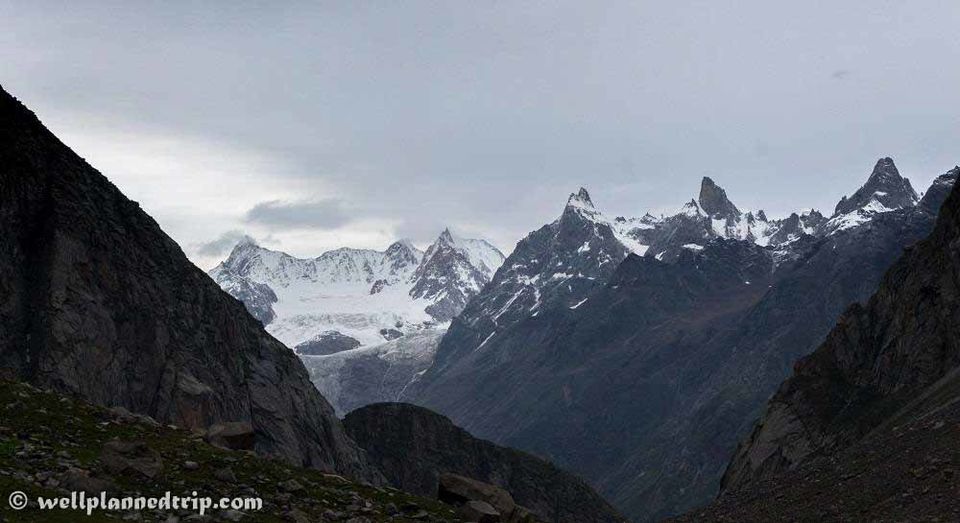 Chandra Taal Lake :
Afternoon we headed towards the famous Chandra Taal lake in a tempo traveler.(Inclusive with TTH charges)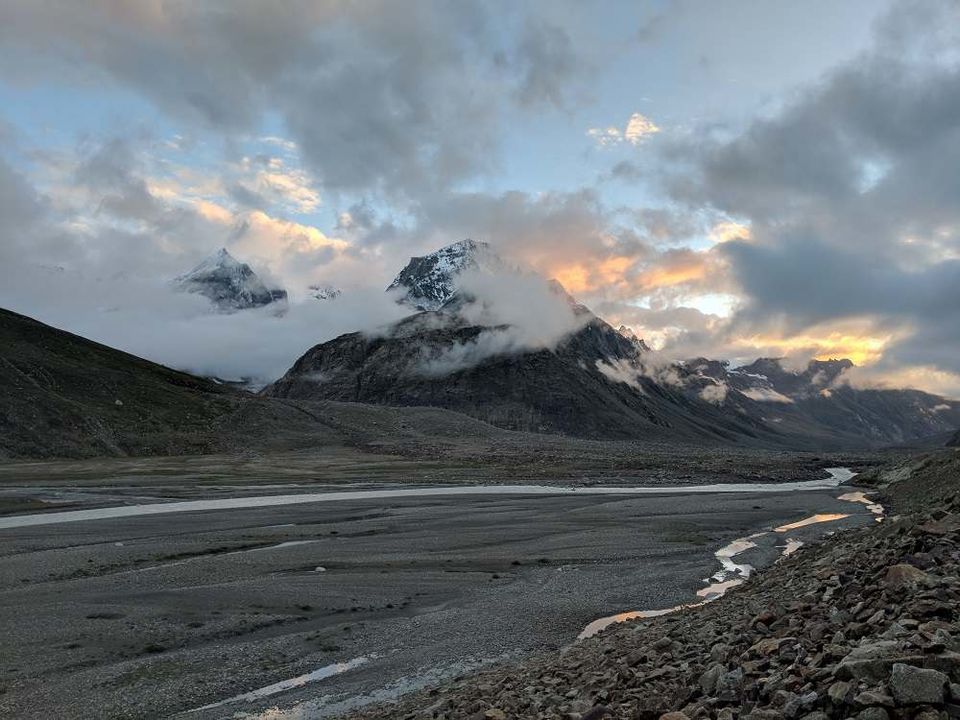 Lovely landscape view of Chandra Taal lake. Don't miss to take nice pics from here. With sunlight the water will turn bluish giving more ambience to the lake.

After spending some time and taking pics at this beautiful lake, we headed back in tempo traveler to our camp site.
The night was so dark without any clouds, pollution and was perfect for photography. Many of us took out cameras and explored Night photography. Also, there was interesting discussions about galaxy and stars.
Cam Site Chatru: Day 4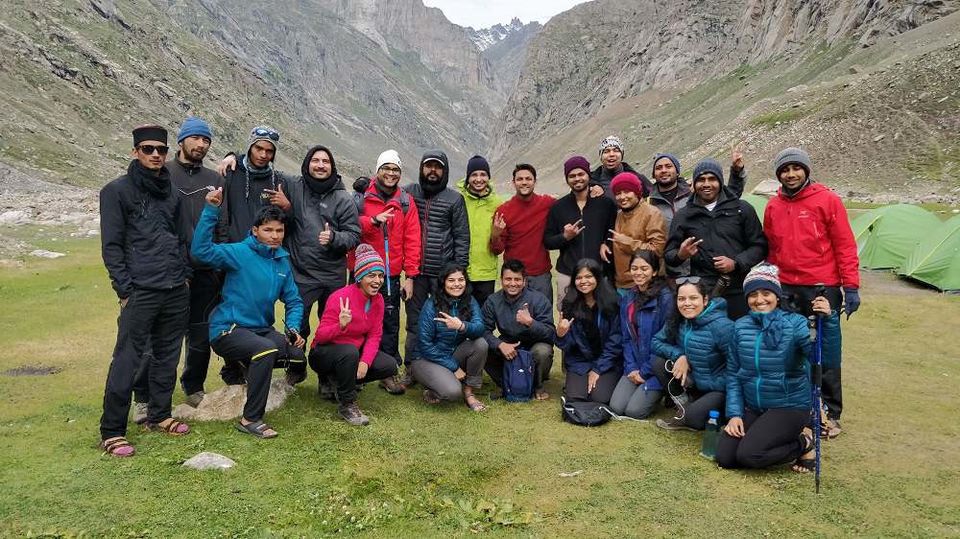 Day 5: Chatru to Manali via Rothang Pass
85km drive, Time taken 4-6 hour
- Breakfast at camp site
- Lunch on the way (not included in the cost)
- Rothang pass road is a very busy route; driving time may increase due to of heavy traffic. Make your further travel plan from Manali after 6:00 pm
One good thing about this trek is that it is Manali - Manali.You can keep your luggage at any stay in manali. You can check out my detailed manali trip guide here
So, you can plan to cover Kullu-Manali-Manikaran-Kasol-Tosh after the trek.
TIPS:
- Reduce the bag weight as much u can, 6-7 Kg is recommended. As the bag/dresses get wet in rain, the bag weight increases and it will make your trek more difficult.
- Try to reach one day earlier in Manali. One day rest before trek always helps to give our body enough rest to prepare for a good trek.
- No electricity throughout the trek. All day's stay is in tents. Water will be available in toilets all days.
- It is not a snow trek. During July, chances of seeing snow is very less. During the last day there was a small snow patch, where we could do a small slide.
From Delhi take Himachal Govt Bus Himusta AC Volvo. It was very comfortable, and we reached on time without much delays. You can book the tickets from Redbus.
Trekking Gear:
I strongly suggest not to compromise on your trekking gears quality. Just think of a situation, where your shoes got damaged and you are not able walk OR You don't have a good enough jacket to withstand cold, and the temperature goes below 5 degree. One stick is enough, so that you can give support with another hand while trekking in difficult terrains.
Poncho experience was horrible. The buttons kept coming off in wind and you have to keep holding the bottom part while trekking in difficult terrains. In my opinion rain cot + bag cover would be a better option.
Hence, Please consider investing in good quality gears. It will be totally worth making your trek a good and memorable experience.
Thanks for reading and hope you trekked HAMPTA PASS along with us, through the story and pictures. Please check out my travel blogs for more interesting destinations including Rupin Pass Trek, Andaman, Europe, Rajasthan etc😊
Mountains are the beginning and the end of all natural scenery
It's better to see something once than to hear about it a thousand times
Message me your comments/queries via instagram. Will be happy to help you :)