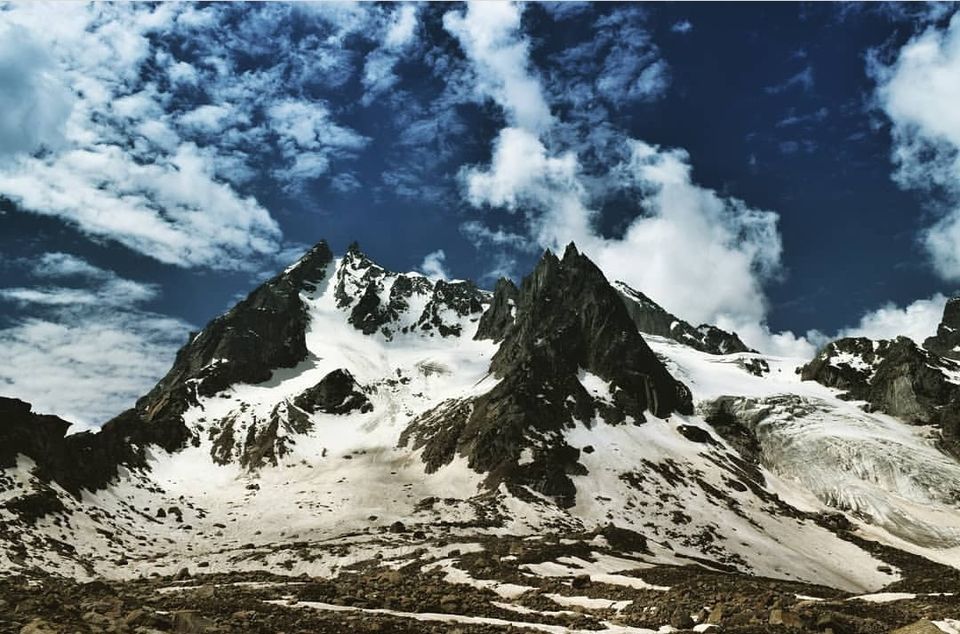 On the very first day we were traveling to Manali from Pathankot. After long traveling we reached at the Base camp which is situated in Naggar village. On welcome,they had gave us a hot n testy breakfast. After lunch we were went for acclimatisation walk with my group and trainer. We enjoyed a lot.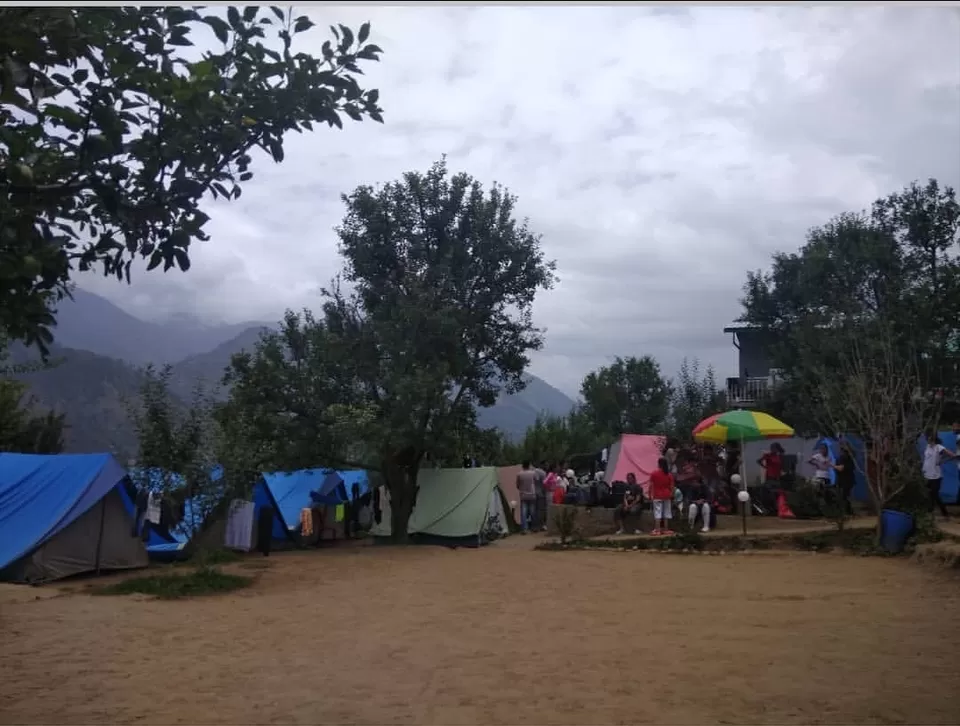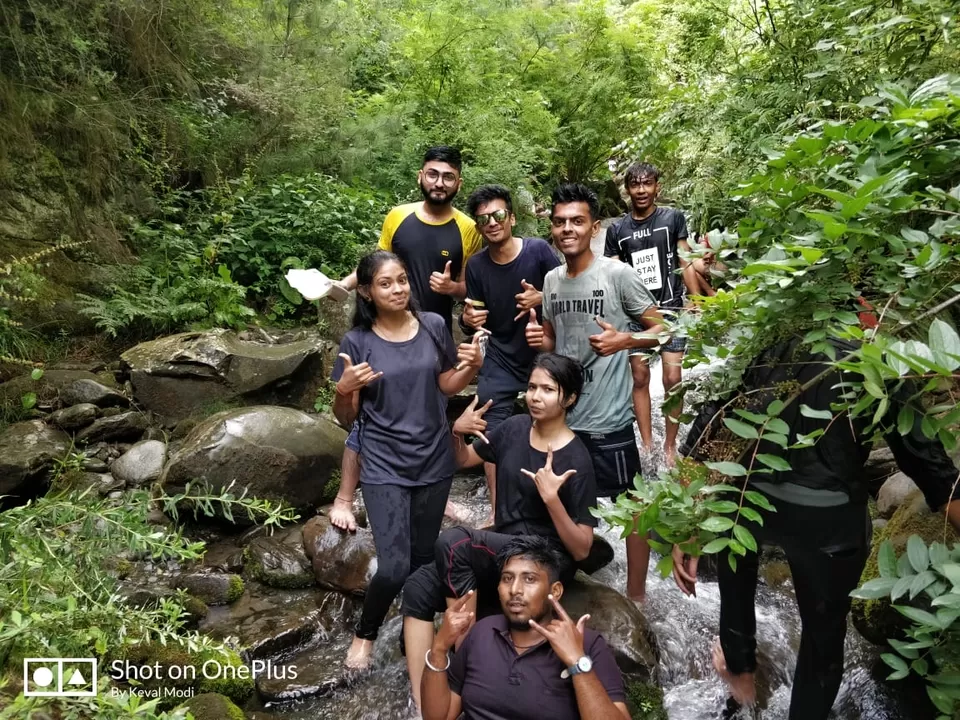 On this day we woke up early in the morning, around 6am. And we had started trekking in Cold & foggy atmosphere. At this moment we had to gone through coldwind and downpour as well as little bit snow fall.I was in on the trip with a couple of friends.A small village Jwara in the depths of Himachal Pradesh.The one of the best camping place of trek that I was suggested was by the riverside in Jwara.And with the help of my friends setting up (Built) our tents.It was an exhilarating experience.The first night went past by peacefully around the River side.The sound of the running water splashing against the rocks, creaks of the nearby grasshoppers combined with the serenity of the sight made even our tasteless rationed food feel good.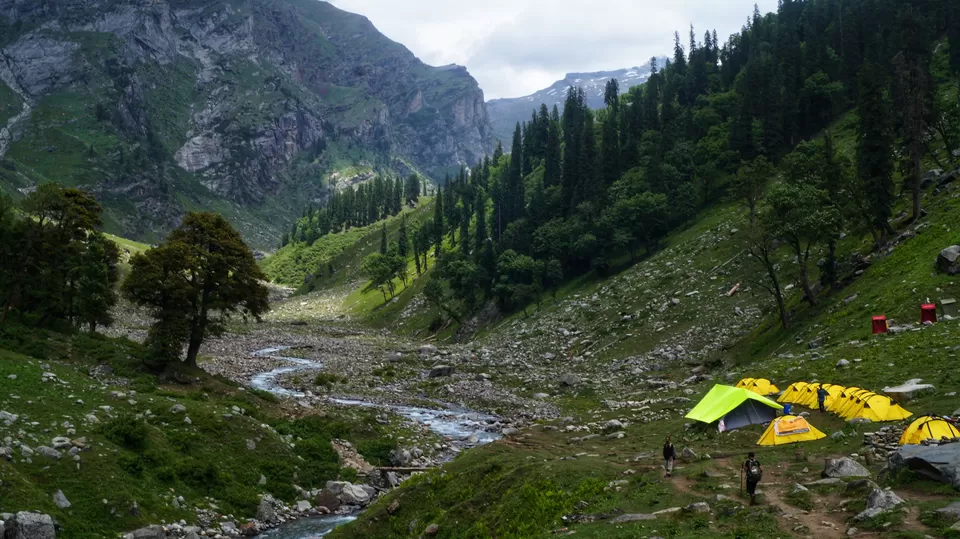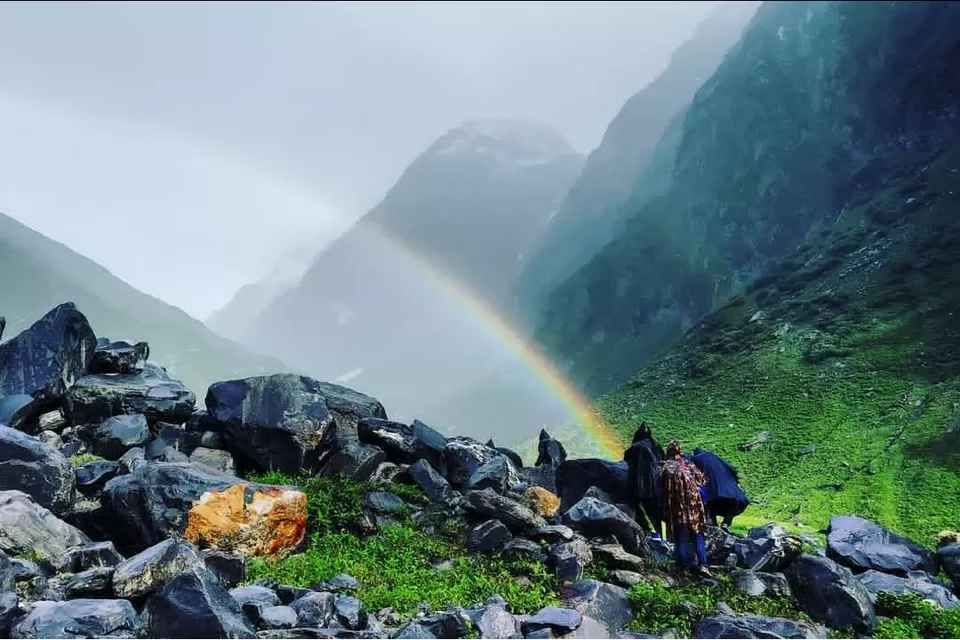 On the 3rd day we had reached at Balu ka ghera, which is famous for view of milky way sky.Balu ka Gera means heap of sand some people say that its Bhalu ka gera but its Balu Balu ka gera campsite is plain sand ground which is just below the Hampta Pass. The third day trek is a gradual ascent. While trekking we will be able to see the spectacular Dauladhar range. We have lunch in Balu Ka Gera and prepare to cross the Hampta Pass the next day.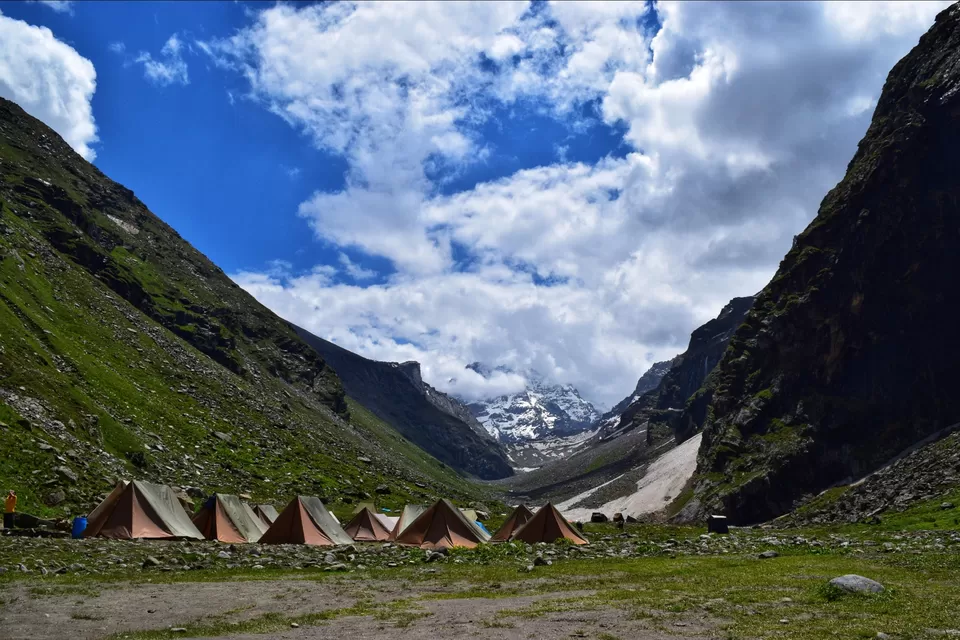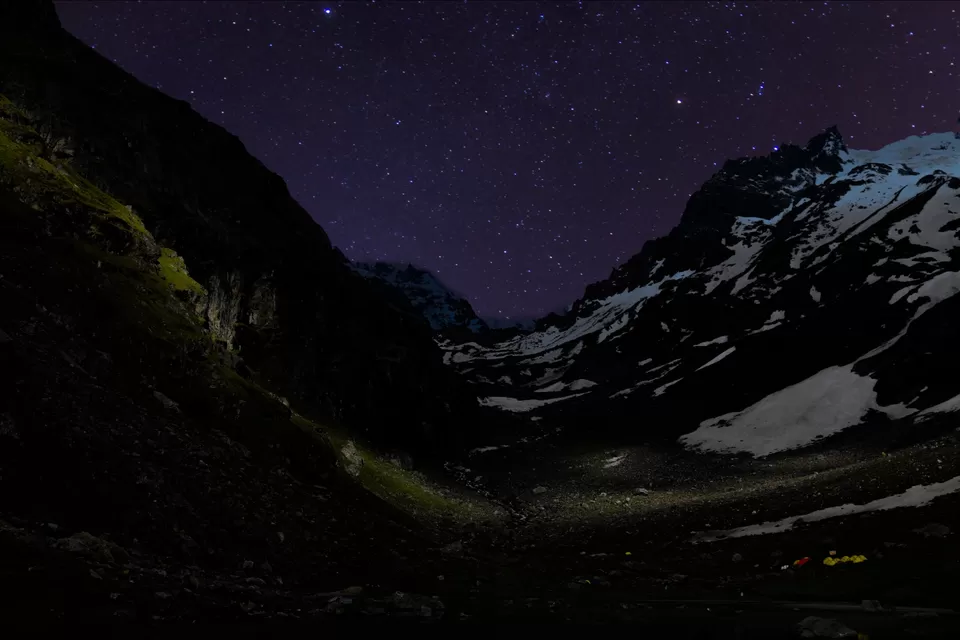 What we gained and what we lost? A question which often comes to our mind while on a trek. Sometimes, we are struggling hard to move ourselves up with the backpack on our shoulder. Sometimes we are just managing to beat the cold and then have to wash our own dishes at night with the freezing cold water. Swollen legs, aching shoulders and immensely tired body at the end of the day. Under such circumstances, the question is very much valid. Such was our condition on that day. The trek route from Balu ka Gera towards Shia Goru is a moderate climb, scaling 4,200 meters. The trek duration was relatively long and starts at 5 am in the morning from Balu ka Gera. It took around 5 to 6 hours to reach the top of the Hampta Pass. The aerial views of Spiti valley from Hampta Pass was quite breathtaking.The descent was steep and at times when snow is abundant one can slide down to reach Shia Ghoru.lf Not snowy the descent takes approximately 2 and half hour to reach Shia Goru campsite. But, what amazed us was the magnificent surroundings of the Shea Goru campsite. Into the Chandra valley, vast green river valley, distant snow clad peaks of Spiti as well as himalaya range, our camps were positioned just beside the river giving us the view of heaven. No wonder, we were lost in the beauty of that place. We got an altogether different meaning of struggle where we completely forgot what went through, rather believing what happens, happens for a purpose.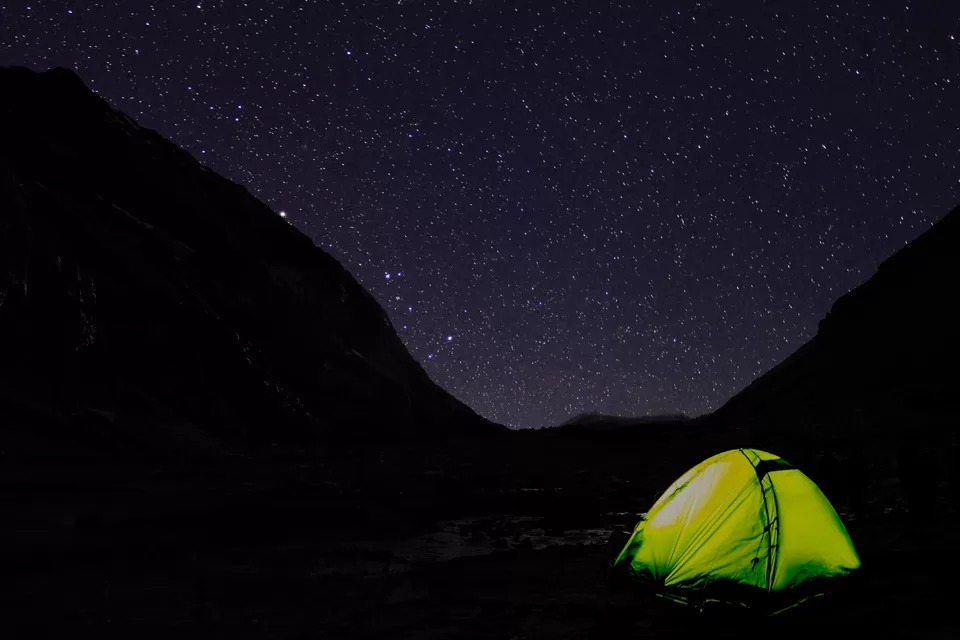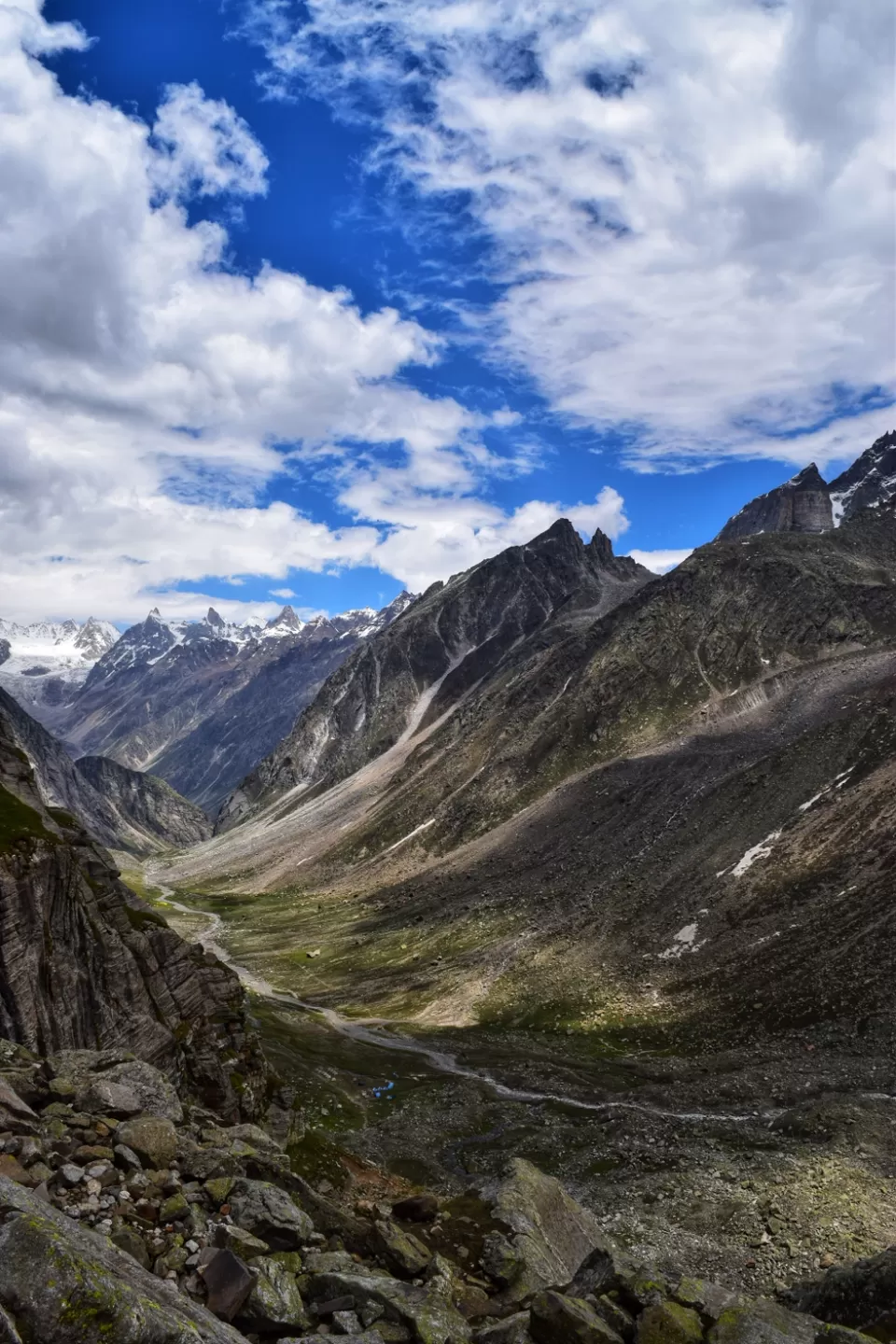 MAIN DAY. So this time we had to ascend from Balu ka Ghera and descend towards the base camp at Siagoru, crossing Hampta Pass. Descending part comparatively takes less efforts than ascending. But in this case both were hectic for few of us. The climate was no good to us as It was raining and shit cold and at high attitudes it becomes difficult to breathe. We had a hard time at reaching Hampta pass.I LEGIT GIVE ALL THE CREDITS TO SHRUTI (@Shining_star_of_univers) for the constant support and motivation which was very much needed. And theres no doubt in saying that if she wouldn't be there with me that time I would not have completed the trek. So I'm really grateful to her for making me complete this trek with such beautiful memories. She clicked this picture when we started ascending towards Hampta pass. At initial point I would walk and cross the rocks faster and rest till the other people reaches. One picture, thousands of memories.A trek of couple days, and memories for entire life. In city life we think its normal easy whatever BUT BUT BUT i felt the noise it makes in the silence and the sudden slip of heartbeats. Many more had back of each other if one felt like quitting they are there to handle and encourage us.You held my hand for once and i will remember you for eternity. Loved the Trek and the Peoples❤️. Trek to hampta pass 2018.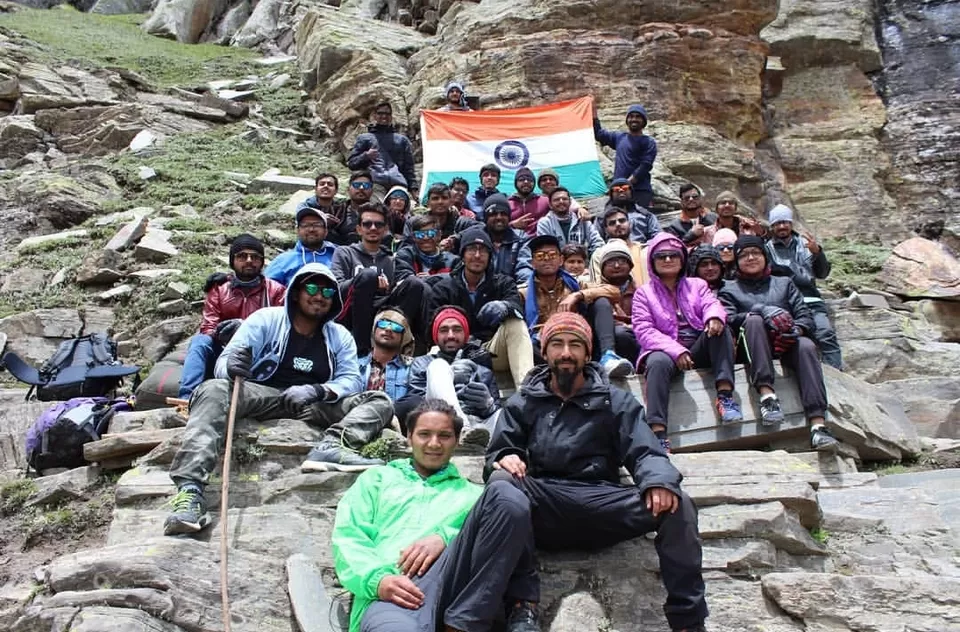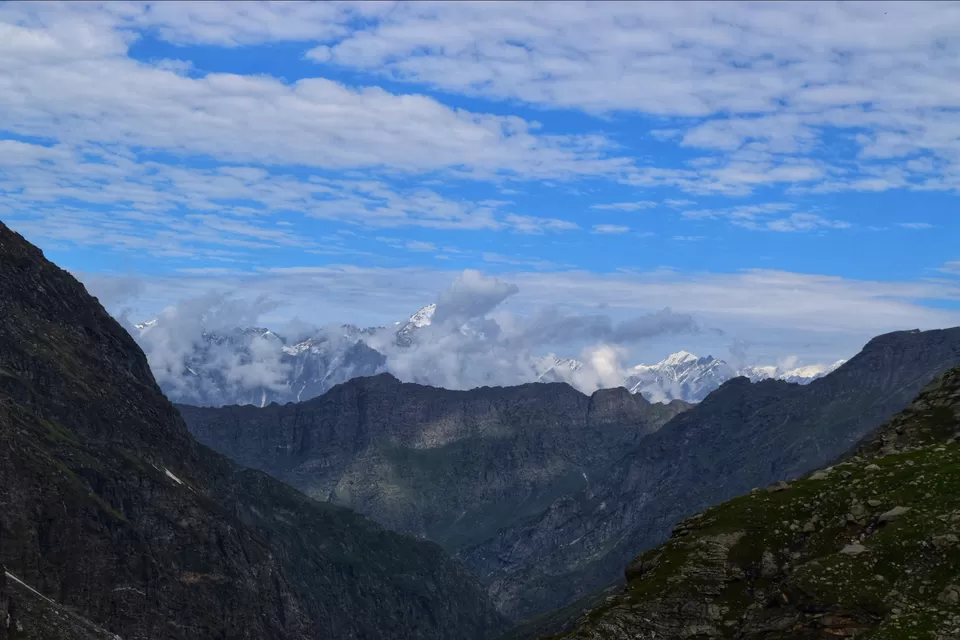 Trek Duration : 6day ( Manali to Manali)
Cost : Around 6.5k per person.
Including food, accommodation, trainers, medical.