There is a popular saying in hindi:
"Main ishq likhu, tum Banaras samajhna."
The most literal translation to this would be "If you write love, I will understand that to be Banaras." Indeed, this place evokes a myriad emotions, some of which cannot really be put into words unless you visit the city. Varanasi is known for its ghats and while there are 88 of them, not all of them are famous. A place filled with so much history and culture can overwhelm someone who is visiting for the first time. I have, therefore, made a list of ghats that you HAVE to go to when in Varanasi. All these ghats are listed in the order of it being from south to north. So, put on your walking shoes and read on!
1. Assi Ghat
Assi ghat is the southern-most ghat and also among one of the most happening ghats around. The early morning Ganga Aarti is something that would be a perfect start to your day. It starts at the crack of dawn and is a wonder to watch as the sun rises in the east. It is not as crowded as the Evening Aarti at the Dashashwamedh Ghat (coming to that in a moment), and you can enjoy all the morning activities in peace. There is also community yoga and classical music concerts happening on a regular basis.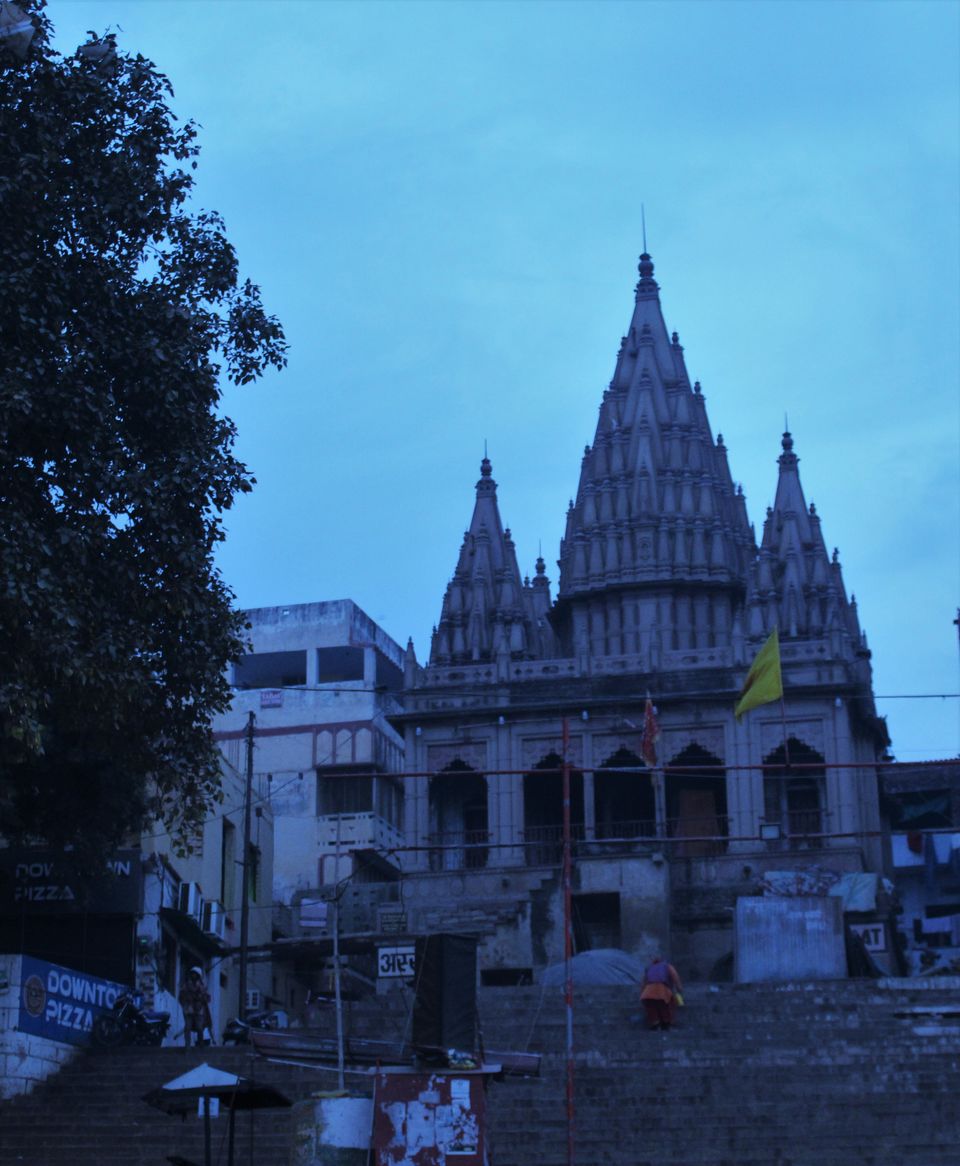 Along the ghats, as the morning progresses, you will find a bunch of people selling tea and breakfast and trust me, having tea from a kulhad (earthern clay glass) as you watch views like this is an experience that will stay with you for a lifetime.
Now that you are full of energy after a cup of soul-warming chai, let's keep walking. You will cross the a cremation ghat on your way to the next destination. This is the Harishchandra Ghat which is the oldest cremation ghat in the city. We cross a few more ghats and reach Darbhanga Ghat (also known as Munshi Ghat). Filled with red sandstone forts, it is a picturesque ghat and a photographer's delight. If you are a Satyajit Ray fan, this ghat will hold more significance for you as one of his most popular films, Aparajito (1956), was shot on this ghat.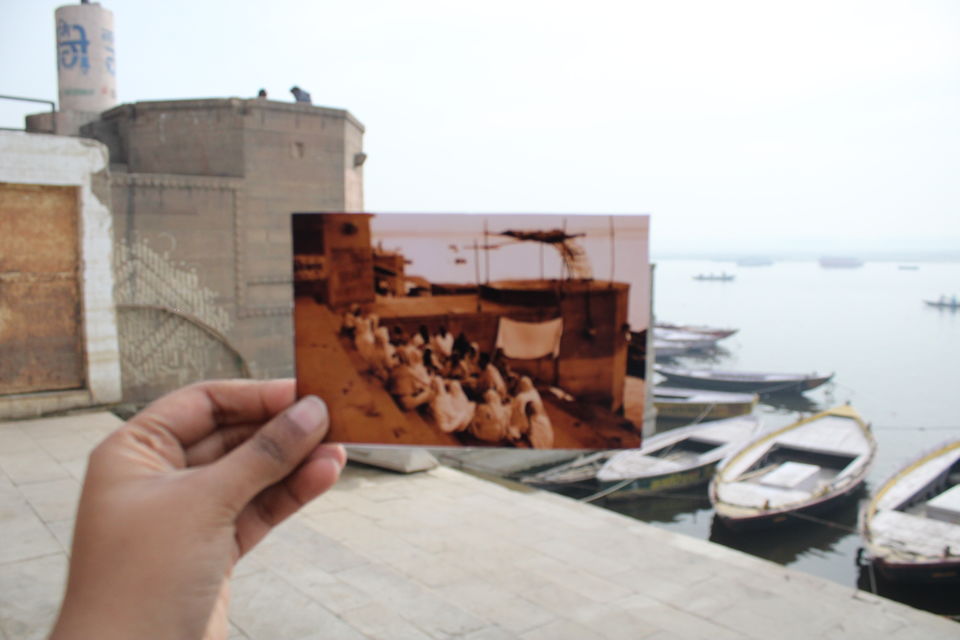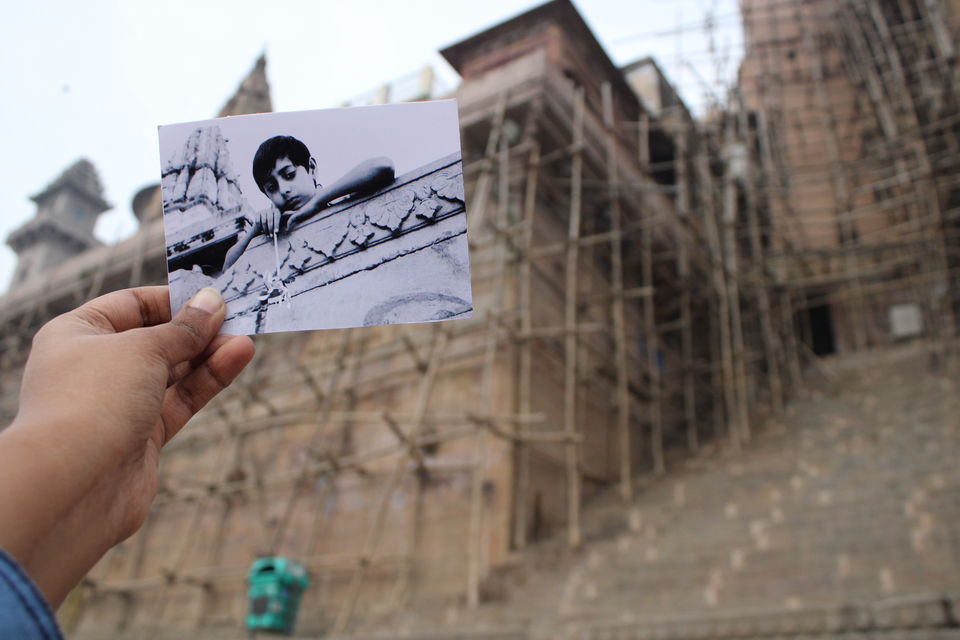 Next, we move on to the most famous ghat in Varanasi.
3. Dashashwamedh Ghat
This ghat derives its name from the fact that a king performed ten ashwamedh yajnas (ancient ritual of horse sacrifice) in this very ghat. Today, it is a bustling ghat with different kinds of activities happening at all points of time. It is mostly known for the famous Ganga Aarti that happens in the evening.
It is a surreal experience and one that cannot be missed!
As you continue to walk further north, you will reach the Manikarnika Ghat which is the other burning ghat in the city. It holds a lot of spiritual significance in Hinduism and it is said at any point, there is always a cremation happening in this ghat.
We will now continue to walk northwards and we reach another popular ghat.
4. Panchganga Ghat
This ghat is known for the famous Alamgir Mosque, the Bindu Madhav Temple and the steep steps leading to some of the stunning views of the city. The Alamgir Mosque was built by the Mughal emperor, Aurangzeb in the 17th century. The views of the river from this mosque is beyond words.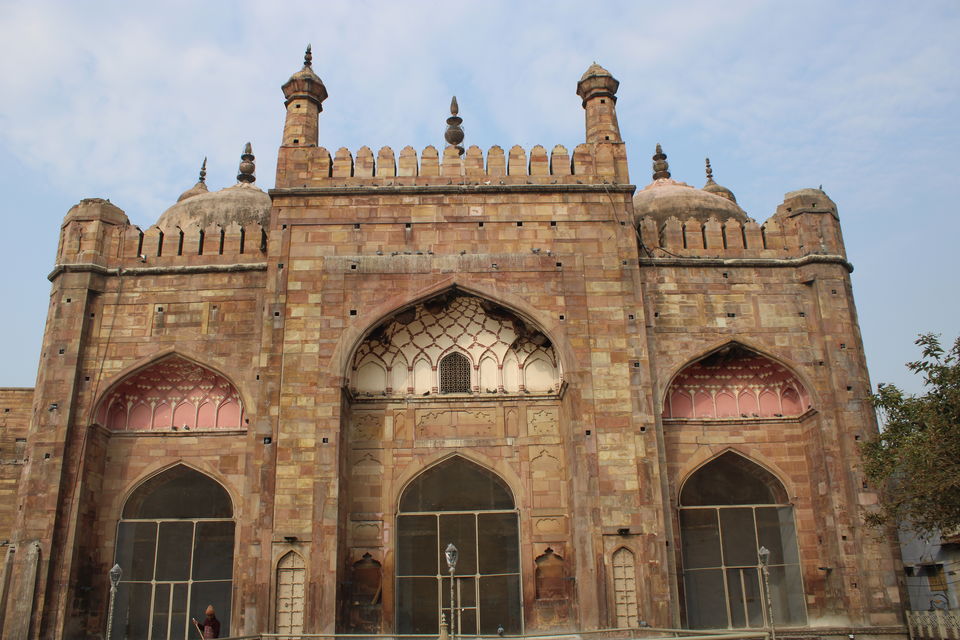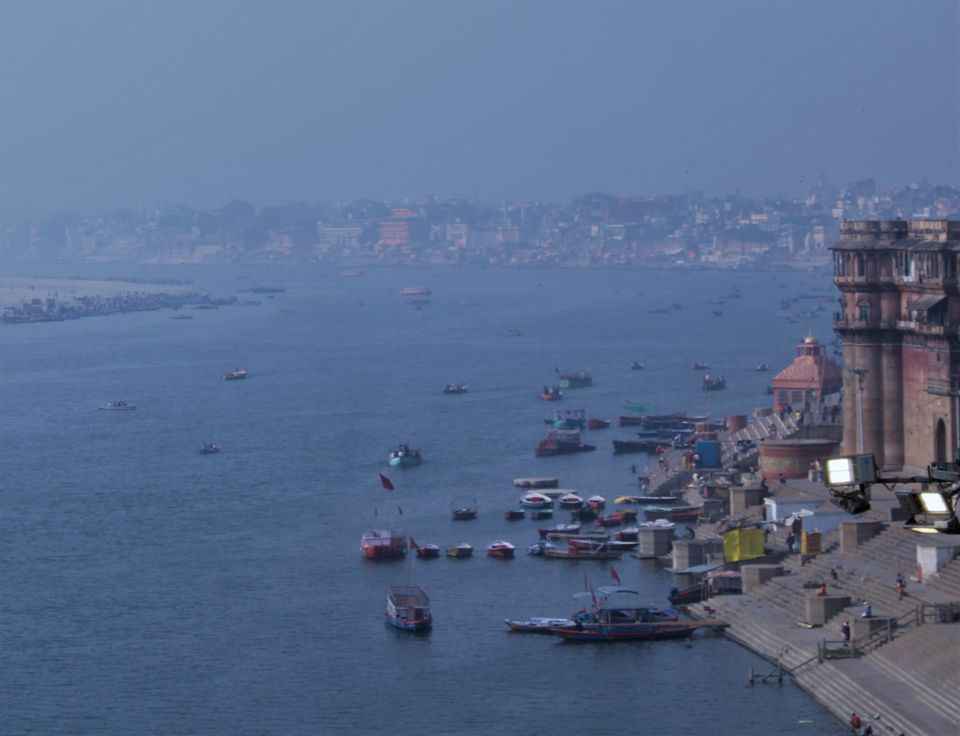 This ghat is also known for the Bindu Madhav Temple which is an important temple to pilgrims visiting Kashi.
As we walk further, you will notice that the ghats here are devoid of any tourists and some of the places look like they are stuck in time. This is old Banaras and life here, in the north, has been carrying on in the same manner as it did 200 years back.
5. Nandeshwar Ghat
This is an offbeat ghat and not one that you will find in the popular guides (which is why you are here ;)). This ghat is known for being the shooting spot for various movies and web series, the latest one being Mirzapur 2.
This is a very serene ghat and if you want to escape the crowds and sit somewhere and read a book or people watch, this is the perfect place. Who knows you might even stumble upon a film set. :D
There are some other ghats that are also popular and you must visit them too. I have listed them below:
1. Chet Singh Ghat
2. Kedar Ghat
3. Man Mandir Ghat
4. Scindia Ghat
5. Lalita Ghat
Liked this article?
Follow me on instagram at: @bohemiika where I post more of such content on a regular basis. Thank you!