My feet struggled to travel back to the busy life in Mumbai.
Our short vacation to South Goa had come to an end.
As I write this, my mind is still in Goa, in its pristine beaches, good food and laid back life.
I had heard a lot about Goa. And for most of my friends and family, Goa meant 'Baga' and 'Calangute'. For us, well, there was no specific 'plan' as such. We just wanted to go Goa.
Where? We had no idea!
And then, South Goa happened. And how! ????
South Goa is for those yearning for a peaceful vacation. For honeymooners wishing some quite time together. For retired couples wanting to walk hand-in-hand on Goa's less explored beaches. For friends planning to indulge in heart-to-heart talks. For yoga lovers willing to spend some quality time practising Yoga. For book lovers preparing to spend a long, lazy day reading a book or two, with a beer in hand. South Goa is for such people. At least that's how we saw and experienced it!
We had booked our stay at Simrose, an idyllic property right on the tranquil Agonda beach (http://www.simrose-goa.com/). About a 100 mins from Goa's Dabolim airport, Simrose proved to be ideal for our requirements – a cozy cottage, great food and a less crowded beach , to laze around. Simrose caters mostly to its European guests; but we found them equally hospitable towards us. Their food portions are generous, quality & variety worth praising & they also score high in friendliness!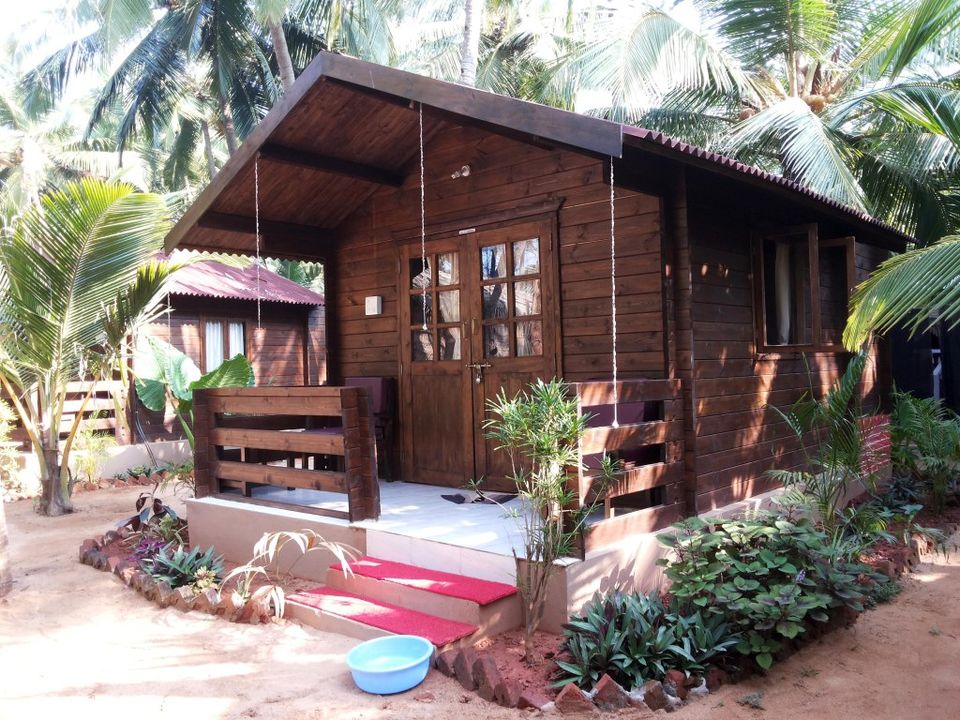 When we arrived in Goa, we pretty much had no idea what we wanted to explore. But looked like the wanderlust in us wanted to see a few places here and there! So we started asking the Simrose staff about interesting places around. And this quest extended to book shop owners and any local whom we met.
The first destination we explored was the 'Tanshikar Spice Farm' (http://tanshikarspicefarm.com/). Situated amongst the rainforest of Western Ghats in the Netravali village, Sanguem, this farm is a treat for spice lovers. Spread across 25 acres of land, a tour to this spice farm was an enjoyable one as we got to know more about Vanilla pods, Cocoa trees, Betelnut, Cardamom & Cinnamon harvesting and more! The trip started with a welcome drink in the form of a humble glass of lemongrass tea and cashews; and ended with a heavy, authentic Maharashtrian lunch!
The simplicity of the tour and its hosts was what appealed to us! They also welcomed us in their 225 year old mud house that's still going strong (touch wood!) with a few antiques proudly taking precedence in their one-of-the-many huge rooms! Antiques like a grinding equipment made of heavy stone, huge milk pots made of China clay, 300 year old horse and warrior statues made of strong wood, jewellery boxes and so on.
Another attraction near the farm is the "Bubble pond" (Budbud Tali), attached to the Gopinath temple. It's known as the pond that produces bubbles if you clap; but that's just a myth. The pond produces bubbles caused by methane, sulphur dioxide or limestone! We could see clear green water and fishes around. That was a nice invitation for a natural fish pedicure! ????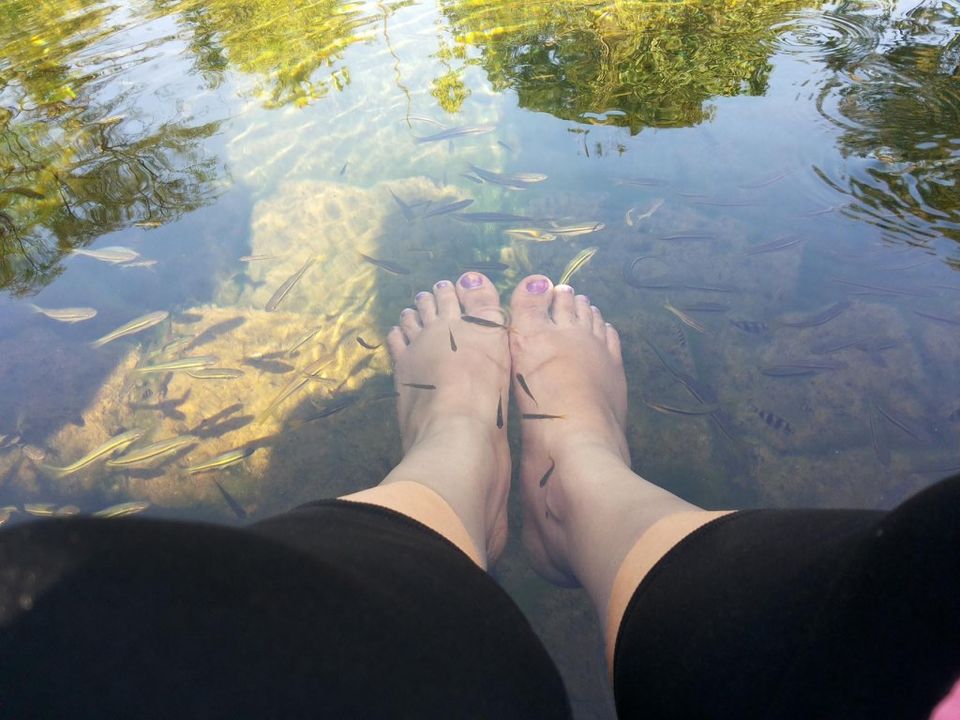 After the farm visit, our day ended at Palolem beach. Compared to Agonda, Palolem seemed more colourful and busy, thanks to more people and pretty shacks around. But it wasn't crowded as hell, which was a blessing for us! We were lucky to witness the sunset, the golden sky and people mellowing into artistic silhouettes! Palolem, the white sand beach, was earlier a lesser known beach but commercialisation has started taking place in full swing and you can gauge that by the number of shops selling knick-knacks at the beach entrance and restaurants swarming the beach side, vying for travellers' attention!

The following day saw us getting a little more adventurous, what with a Royal Enfield at our disposal! Bike renting is common in Goa and we could see many foreigners happily ride even on a teeny weeny Activa! Our choice was the Royal Enfield, more for its safety and comfort (that's how my spouse described, for me to understand!). The joy of exploring South Goa on a bike goes beyond words! The roads were smooth, we marvelled at a couple of small and big homes on our way, sea at one side, rows of palm trees… You got to see to believe it! The cool breeze sifting through our hair made it even more dramatic and enjoyable.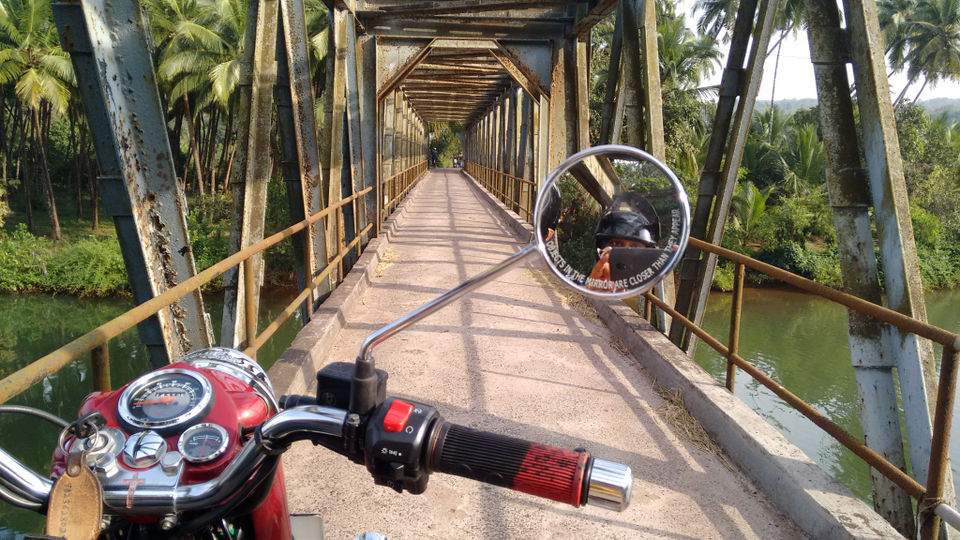 Our first destination on that day was Cola beach. You are likely to confuse it with Colva beach near the North Goa; but Cola is heaven in itself! Also called as the Blue Lagoon beach, Cola is a hugely understated beach! Its beauty is divine and perhaps incomparable with other beaches in the South (and may be in the North too?) The road to Cola is slightly bumpy and it also includes a 15 min trek down the sandy beach.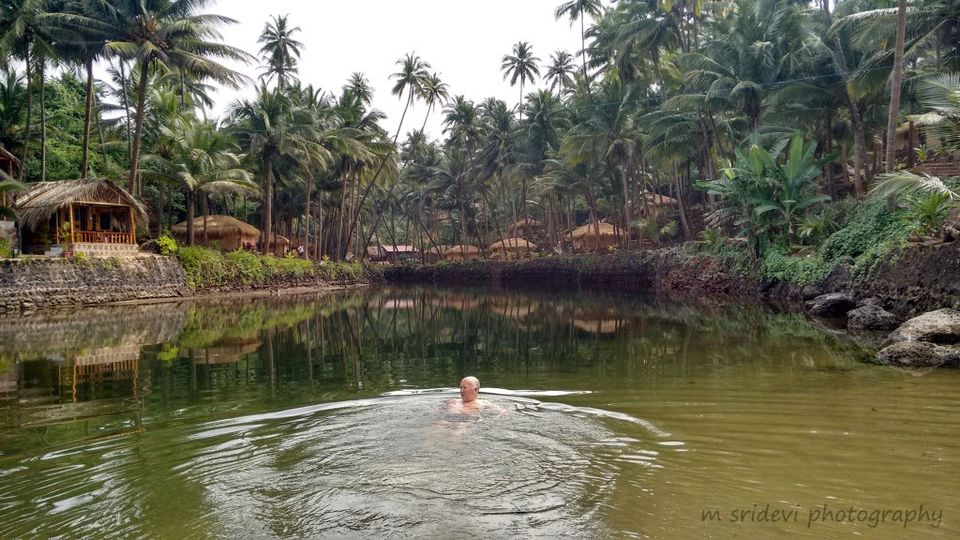 After Cola, our next destination was the Kakolem beach and Cabo de Rama fort. Kakolem is a private property and has entry fees for its visitors. Due to a lengthy road ahead and the sun being unfair on us, we decided to skip it and move towards Cabo de Rama fort. On our way, we saw the Laxmi Narayan temple, the interiors of which were calm and divine (no doubt!).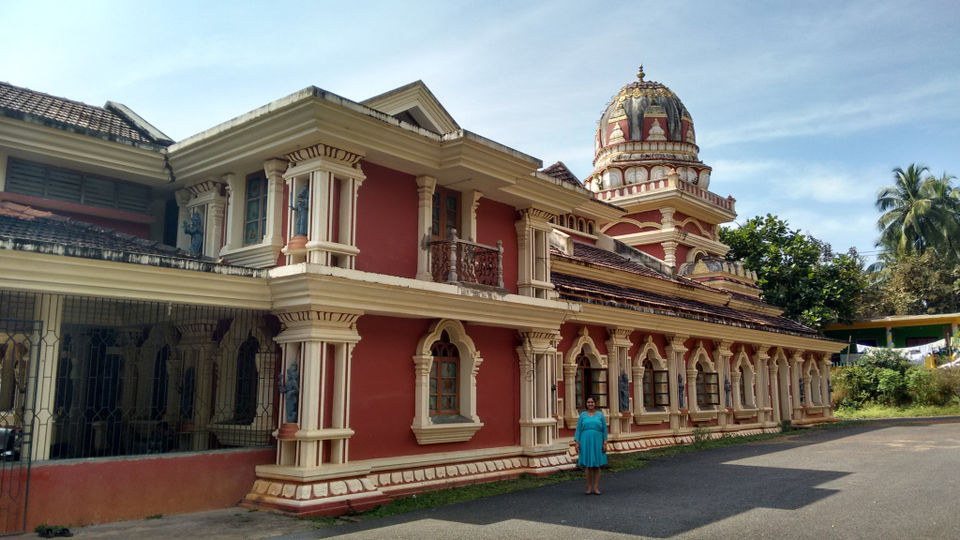 As we were reaching the fort, we saw this beautiful St. Anthony's church that's right at the entrance. Cabo de Rama also included a trek down the fort to reach one part of the huge sea side. We didn't explore much here and we decided to move on to more places.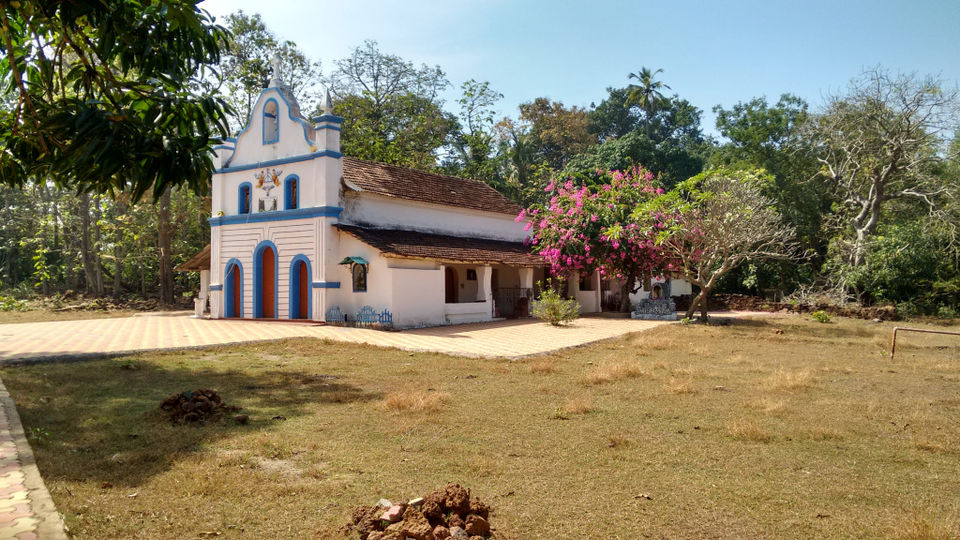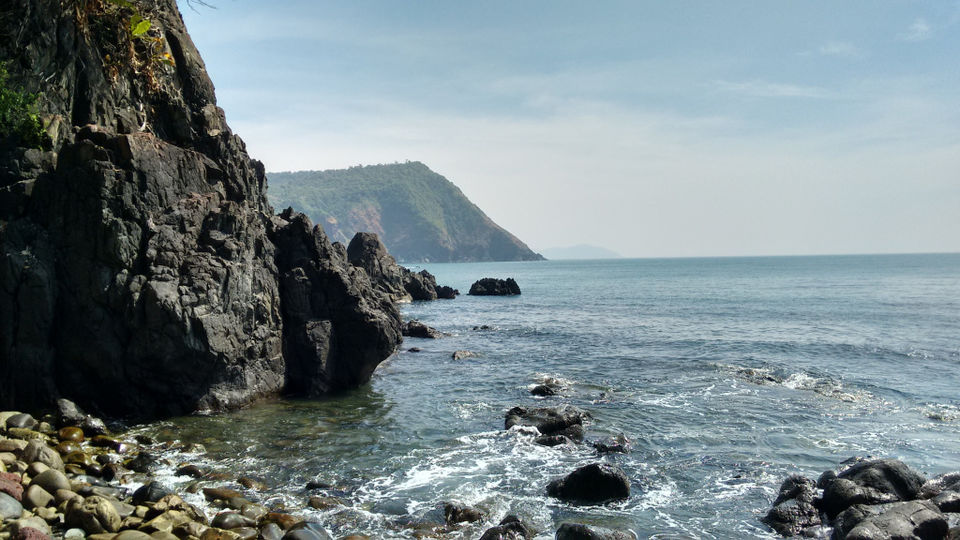 Thanks to Google maps, we knew that there lay ahead, Columb beach, Patnem beach, Talpona beach and Galgibag (Turtle beach) beach. And yeah, there was a Rajbagh beach too! You can decide to skip the Columb beach as there's much interesting happening at this rock beach.

Patnem is worth looking at, with an even more colourful and scenic view all around as compared to Palolem. With soft sand passing through your toes, Patnem also has many eating joints serving delicious food and has an overall feel-good feeling! ????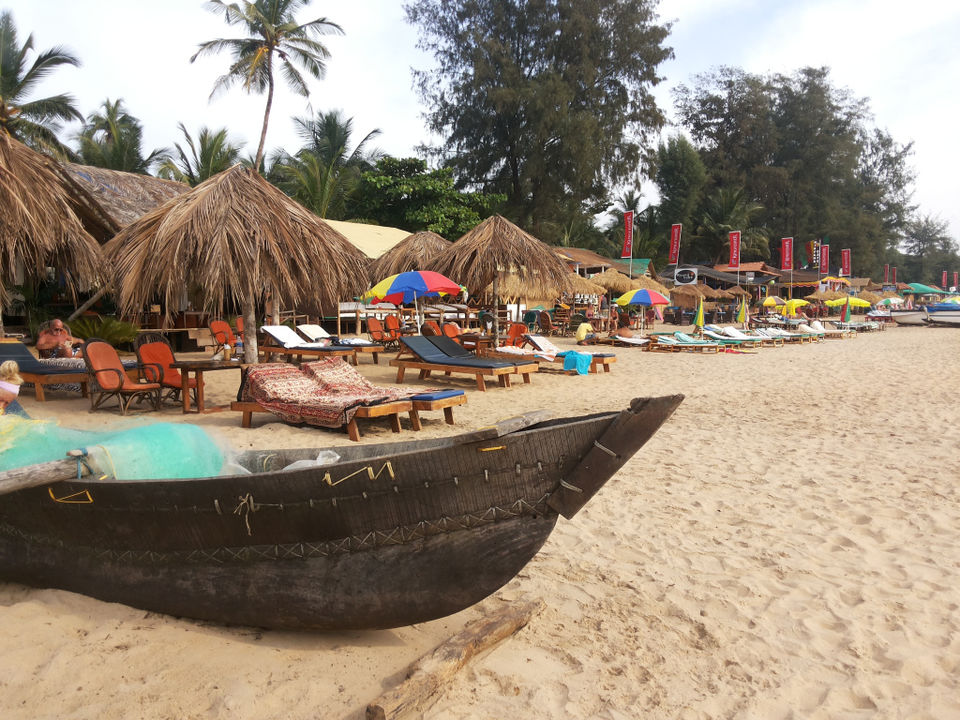 Talpona and Galgibag were equally super quiet beaches with hardly any visitors around. In fact, may be 10 or 12 if you had to check the entire stretch! The good part about Galgibag, though, is that it's a beach that protects Olive Ridley Turtles and takes care of their hatching process.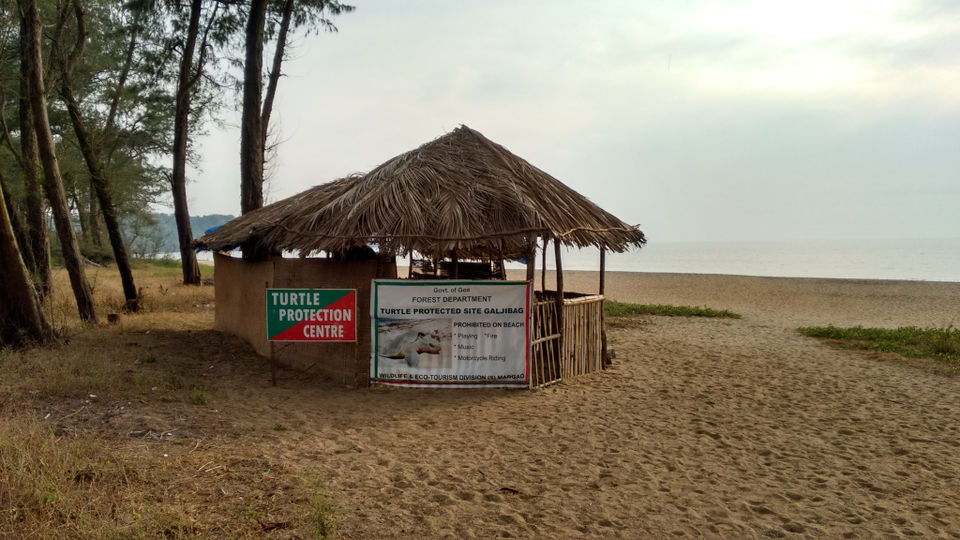 We may have missed out on travelling to a couple of interesting destinations in South Goa. In fact, our 3 day stay wasn't quite enough, we knew. But we'll come back again to explore this little heaven. I now know why people love Goa. It spoils you. Completely. That lazy feeling, easy attitude and a smiling, peaceful life is hard to experience in cities.

And that's why everyone always find a reason to "Go Goa"! ????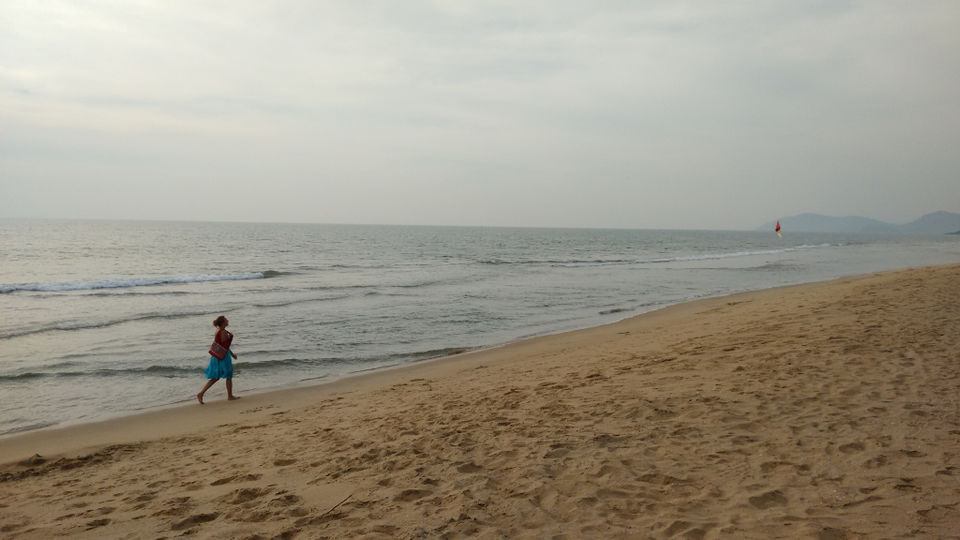 M Sridevi