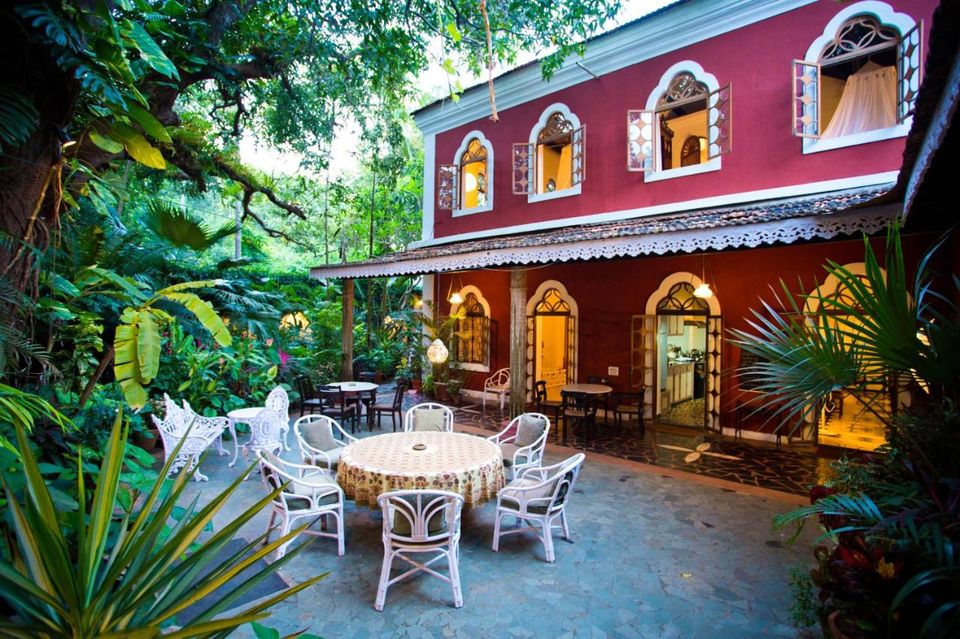 The smell of freshly baked bread from a local bakery fill the air with it's sweetness, whilst you can sip your drink watching the rainfall. In the summer days the same beach would be flooded with people, but during the off season in Goa it will be for yourself only! Dip your toes in the cool waters of the Goan beaches and take a break from the worldly worries, as the palm trees swing to the monsoon winds. Goa is so much more than just sunny shores and luxury resorts. Home owned Goan restaurants, bakeries and homestays makes Goa a special place to travel to. This holiday pack your bags for a vacation in Goa during the monsoon season and get ready to be mesmerised by the greenery and the gushing waterfalls of this heaven on earth!
It gets better since monsoon is an off season for Goa and you will get rooms at a great price! This monsoons, make a plan for a peaceful stay in Goa, with your friends or family. These hotels are offering an affordable rate of just under INR 2,100!
1. Aaria Hills, Arambol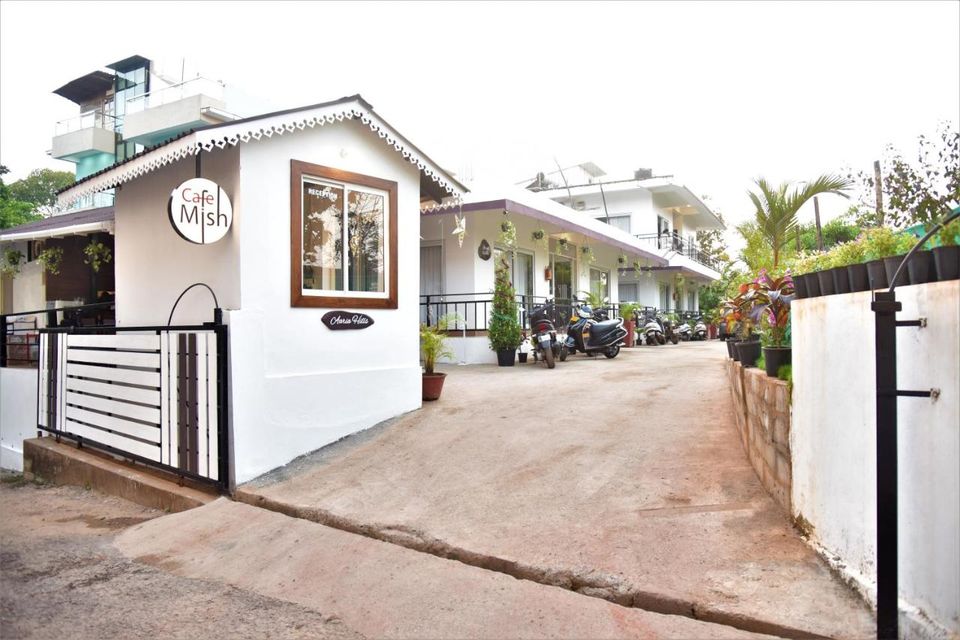 Located only 0.7 km away from Arambol beach, Aaria Hills is a 3 star hotel, situated in the centre of Arambol. For beach lovers who want a quiet stay you can also explore Mandrem beach which is only 1.5 km from the property.
Price: Rs. 899
Address: H.no.-364, madhalawada ,near main bus stop arambol,north goa, 403524 Arambol, India
2. Rama Beach Resort, Querim Beach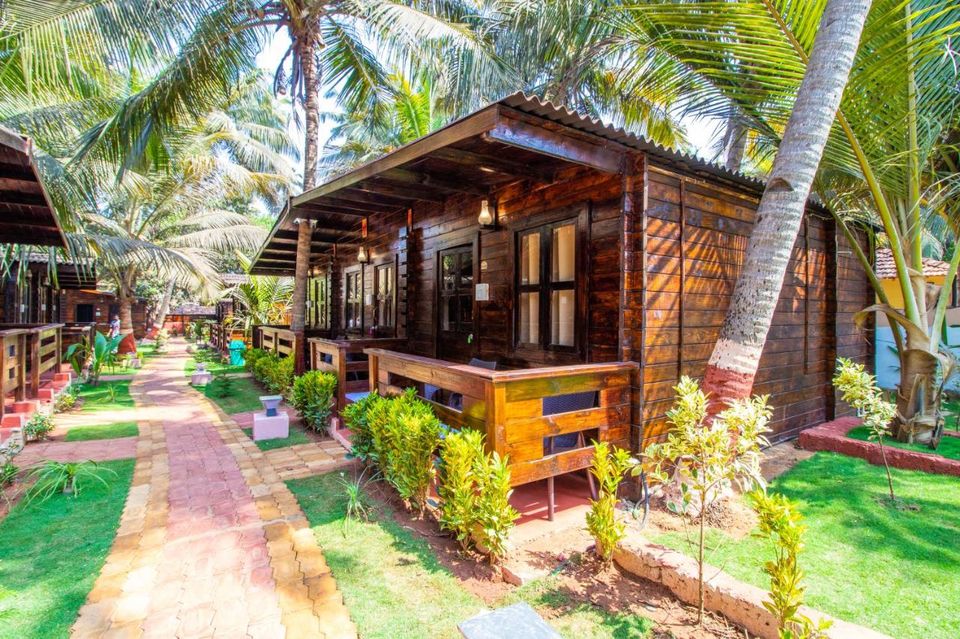 Rama Beach Resort is located within 2.7 km of Querim Beach Located in Arambol. Stay in rooms made from woodman's with a garden view and free WiFi. This place is perfect for children as it comes with children's playground too!
Price: Rs. 1,410
Address: H.no.-364, madhalawada ,near main bus stop arambol,north goa, 403524 Arambol, India
3. Cloverwoods Suites and Villas, Velha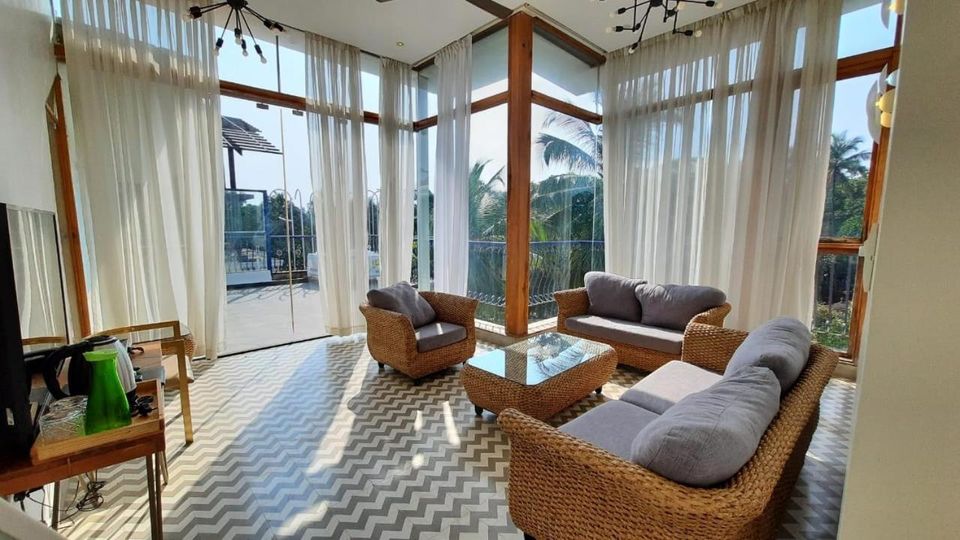 Cloverwoods Suites and Villas is a 4 star hotel located in Velha, beside the Mandovi River. This hotel is fully equipped with modern amenities and comes with buffet or a la carte breakfast. Explore Velha for it's well known colonial-era monuments like the Basilica of Bom Jesus and the domed Church of St. Cajetan, inspired by St. Peter's in Rome.
Price: Rs. 2,016
Address: Zorin Waddo, Vagator 194/K, Opposite Orritel Village Square, 403509 Goa Velha, India
4. The Hosteller Goa, Anjuna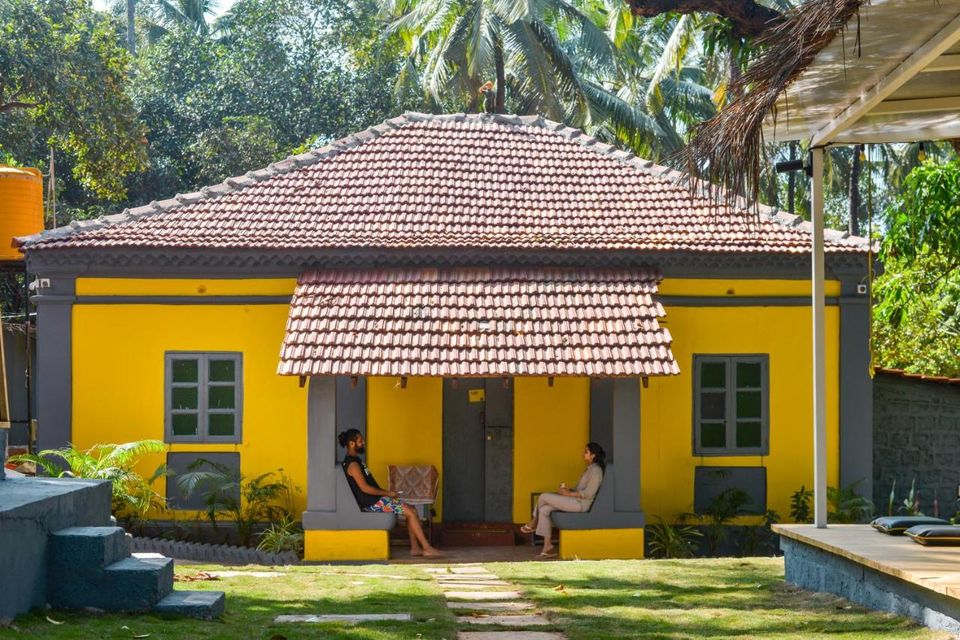 Situated in Anjuna, within 2.1 km of Calangute Beach and less than 1 km of Anjuna Flea Market, The Hosteller Goa features accommodation with a garden and free WiFi. The hostel also has family rooms, and is popular within couples. The hostel includes rooms with private bathroom and offers continental breakfast. Only 5 km away from Saturday Night Market, this property has good options to explore.
Price: Rs. 1,427 for Private Hut

Address: 787/2 St. Michael Vaddo, 403509 Anjuna, India
5. Marbella Guest House, Sinquerim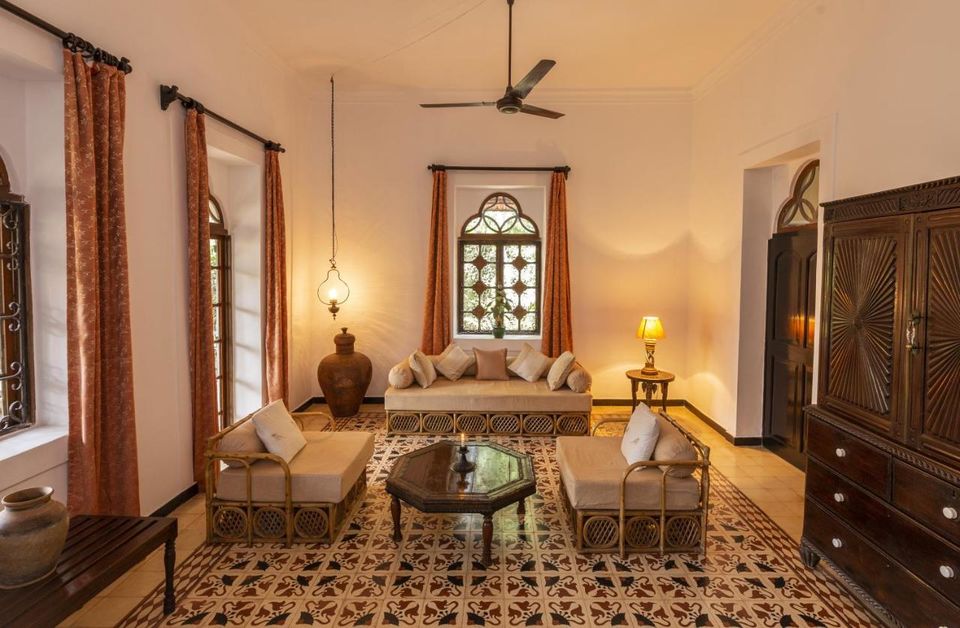 Marbella Guest House is a gorgeous property hidden in a quaint location near Sinquerim beach. With unique architecture, eye pleasing aesthetic, and home cooked meals it's a perfect stay in Sinquerim.
Price: Rs. 1,680
Address: House no.77 Sinquerim Candolim, 403515 Sinquerim, India
6. Eros Boutique Hotel, Baga Beach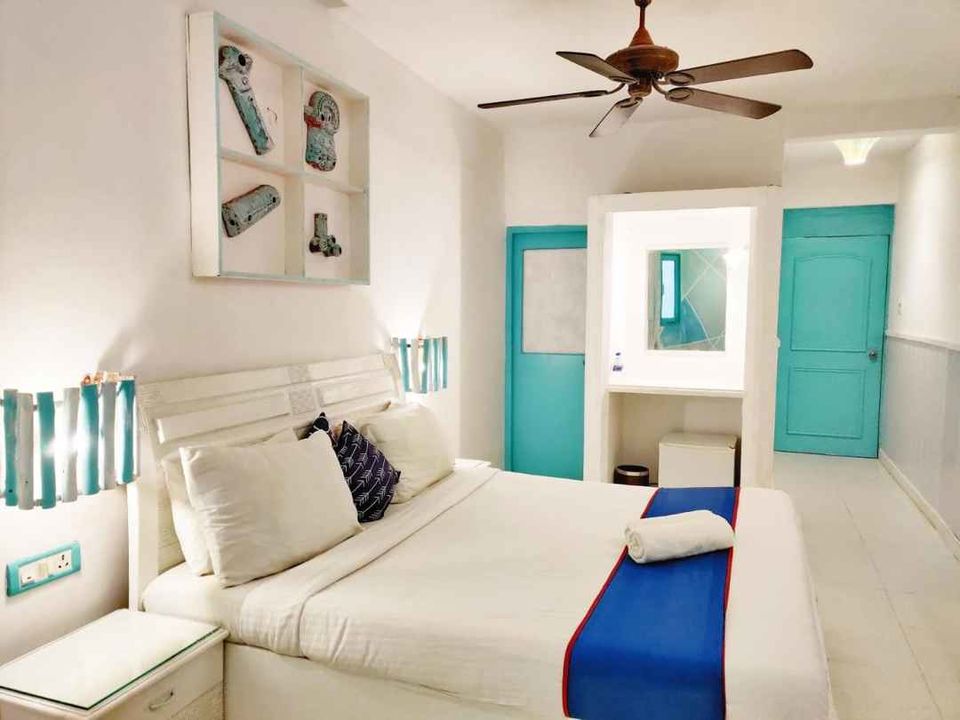 Located in Baga, Eros Boutique Hotel will take you to Greece. Eros is a new hotel close to Baga Beach, offering pool side lavish beds, cocktails and sharing food plates!
Price: Rs. 1,680
Address: H.No.7/23B, Saunta Vaddo, Baga-Arpora Link Road, 403516 Baga, India
7. La Vaiencia Beach Resort, Morjim