Disclaimer: If you choose to find yourself here, please, please be the type of person who respects the place you are at. Do not litter, do not shout, and enjoy the natural beautiful environment around you the way it is supposed to be!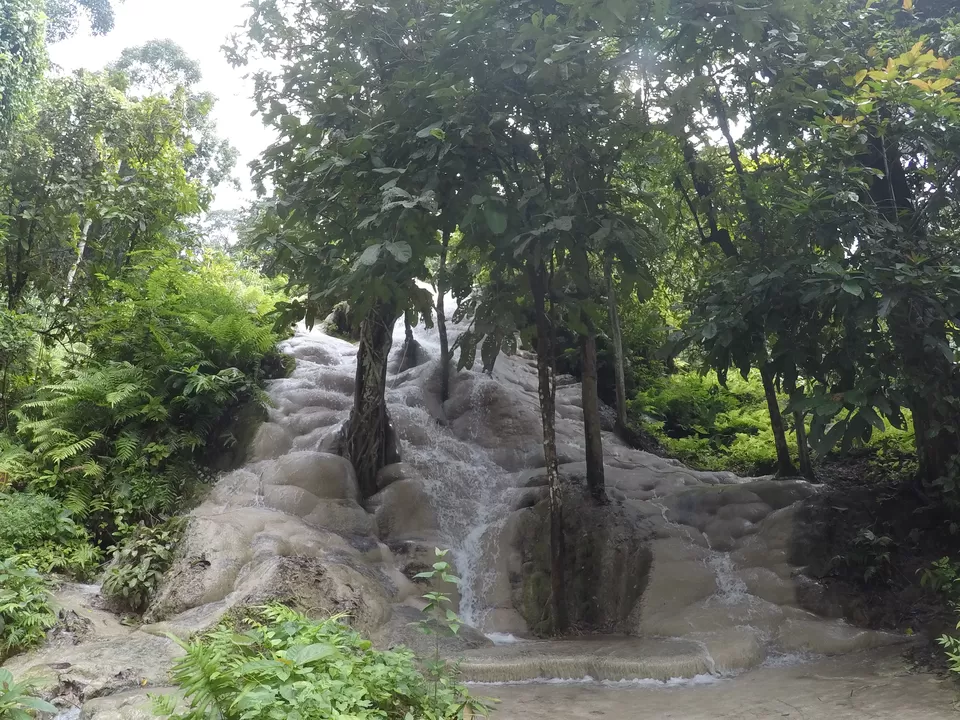 The Bua Tong or 'Sticky Waterfalls' in Chiang Mai is one of the coolest places I have ever visited! The limestone is such that it is easy to walk on and not slippery despite the water. Which means, that you can literally climb up! #SpidermanVibes!
PS: There are parts that are a bit trickier so like every place, one needs to be cautious!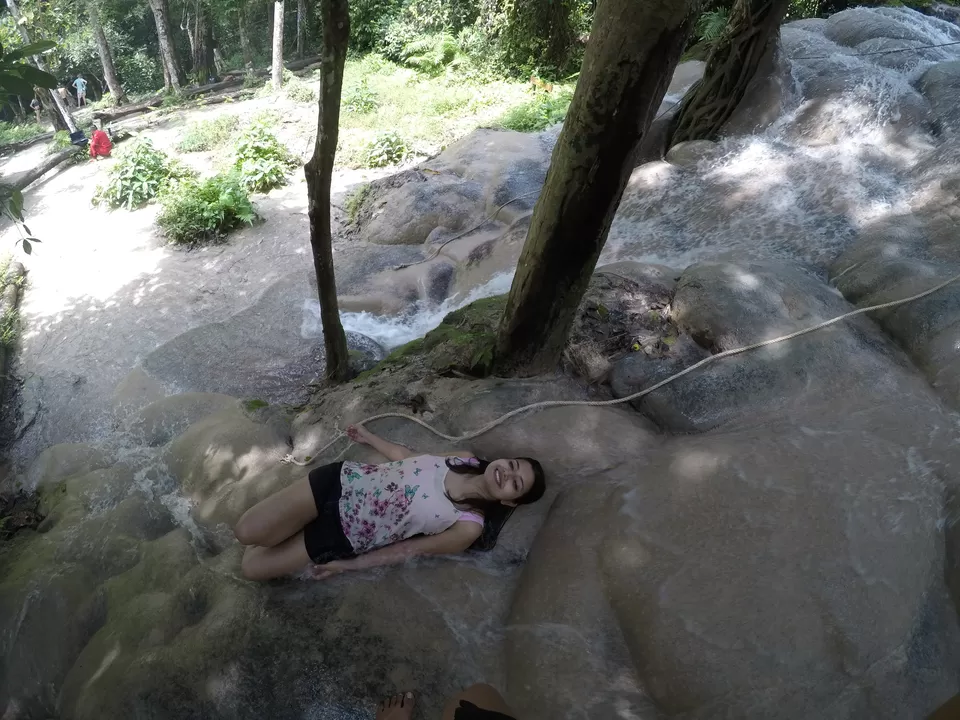 The waterfall is across 3 levels, and is surrounded by natural pools - good enough for non swimmers like me to sprawl across the stones like moss and just forget everything else.
It is possibly the most relaxing experiences ever to live on cool, clean stone with water streams running around you <3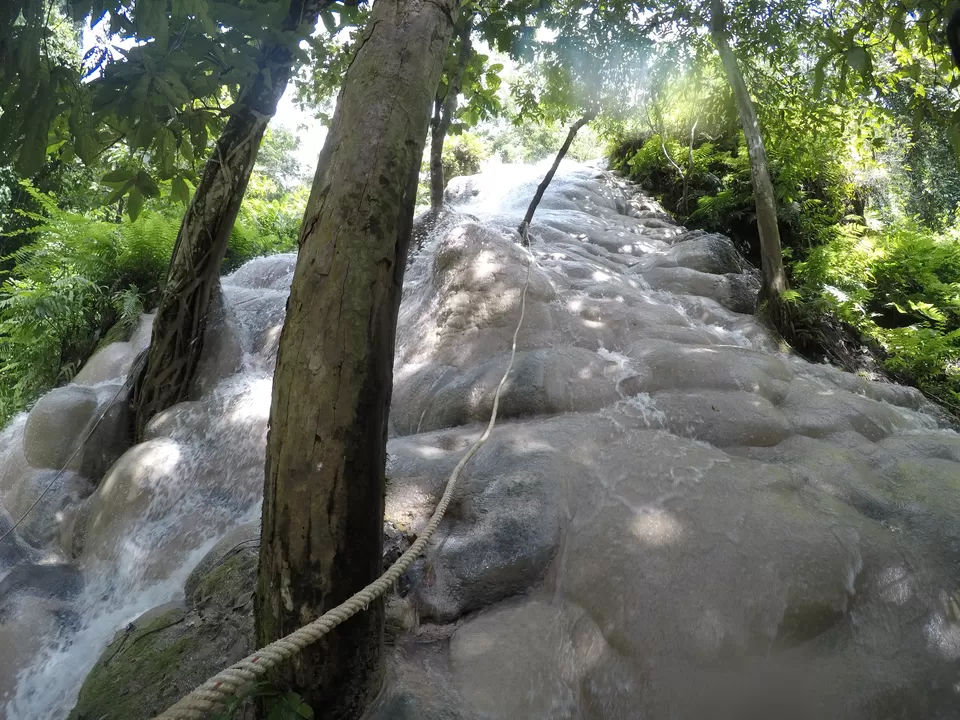 The place has ropes in places tied to trees to help people climb , yes it is steep in places and if you have a fear of heights, I would advise finding a small corner on the flatter areas and just stay there... one with nature!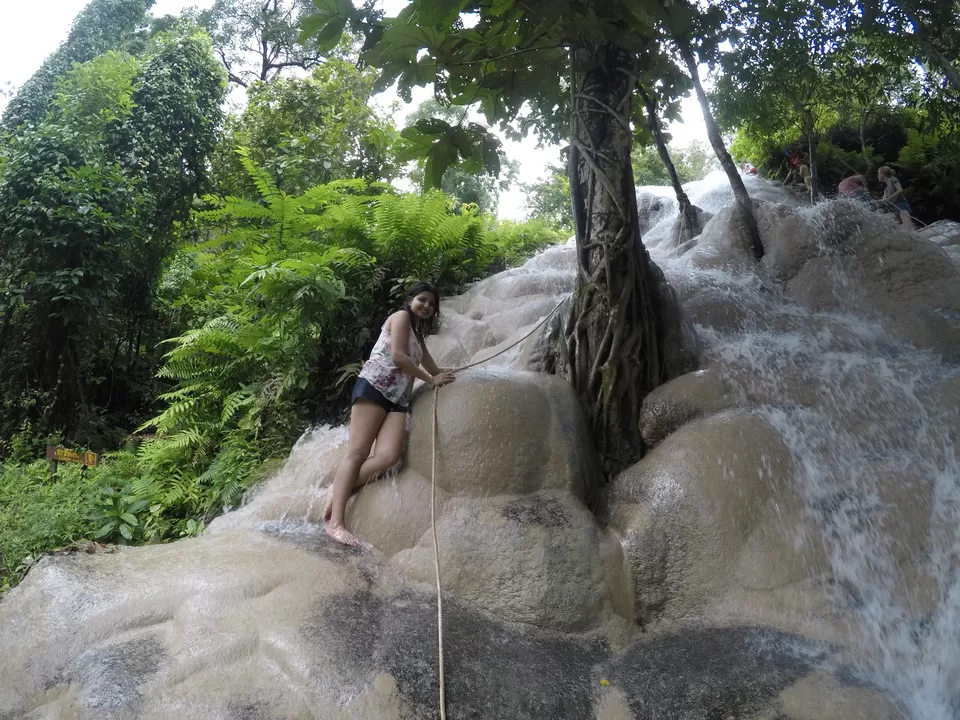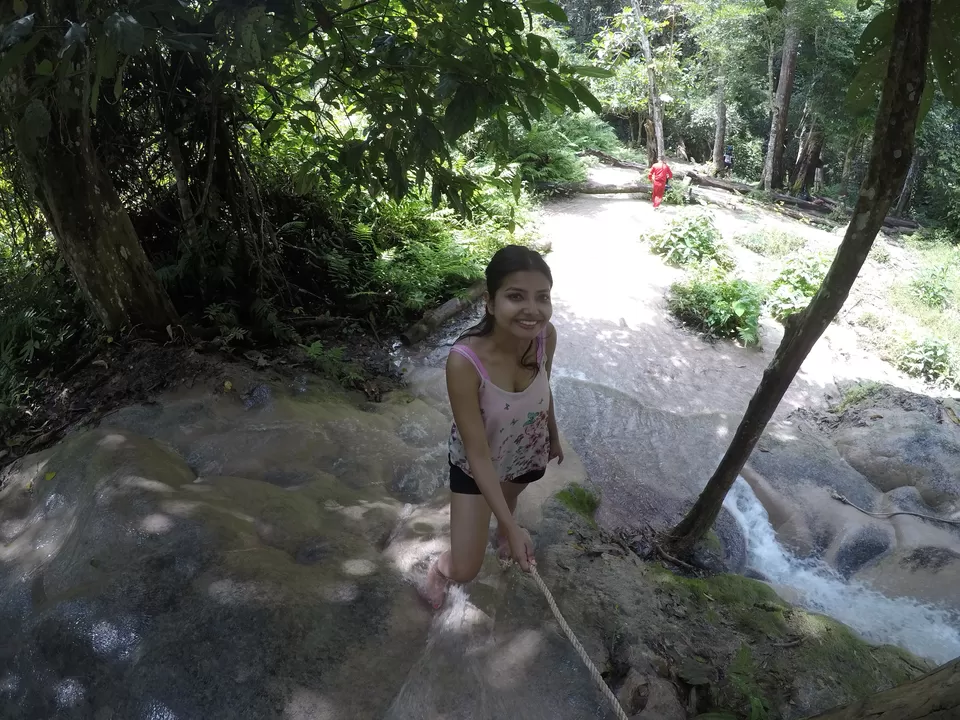 But the climb itself is not difficult. Toddlers around me were enjoying it like they are at an amusement park.
PS: These were not desi toddlers with desi parents screaming at the top of their lungs. And that was a relief!
Picturesque isn't it?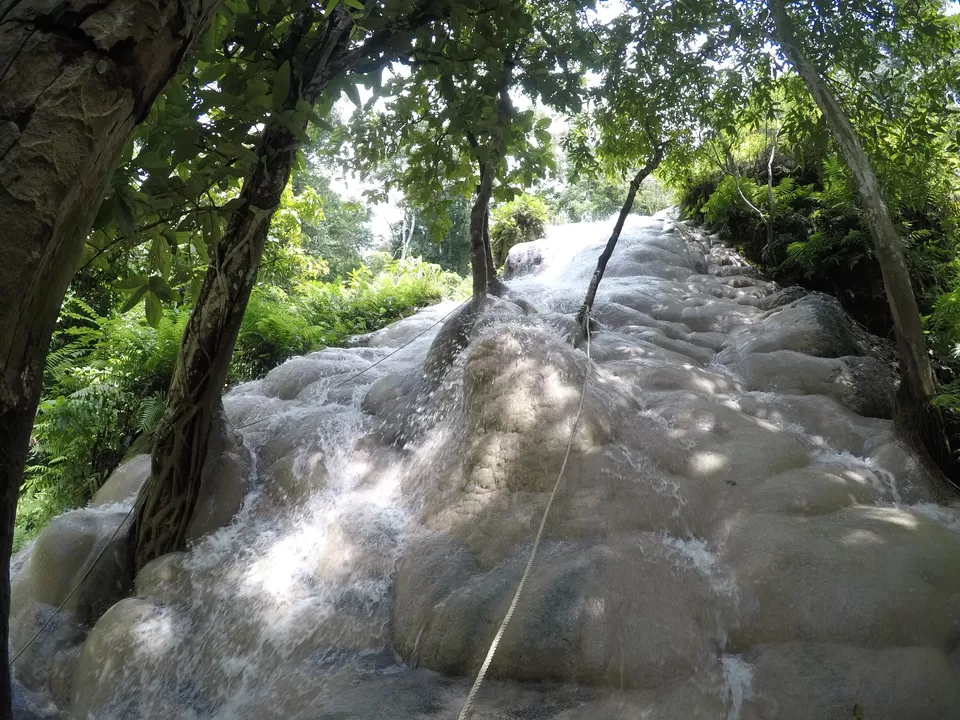 Right outside the trail, there is a small shop that serves snacks and basic food. Because trust me even after a relaxing day, the hike and walking can make you hungry! The lady made us some food right then and there, picking Basil and other herbs right from the little garden she had.
I have had my share of South East Asia and needless to say the food is my favourite part!