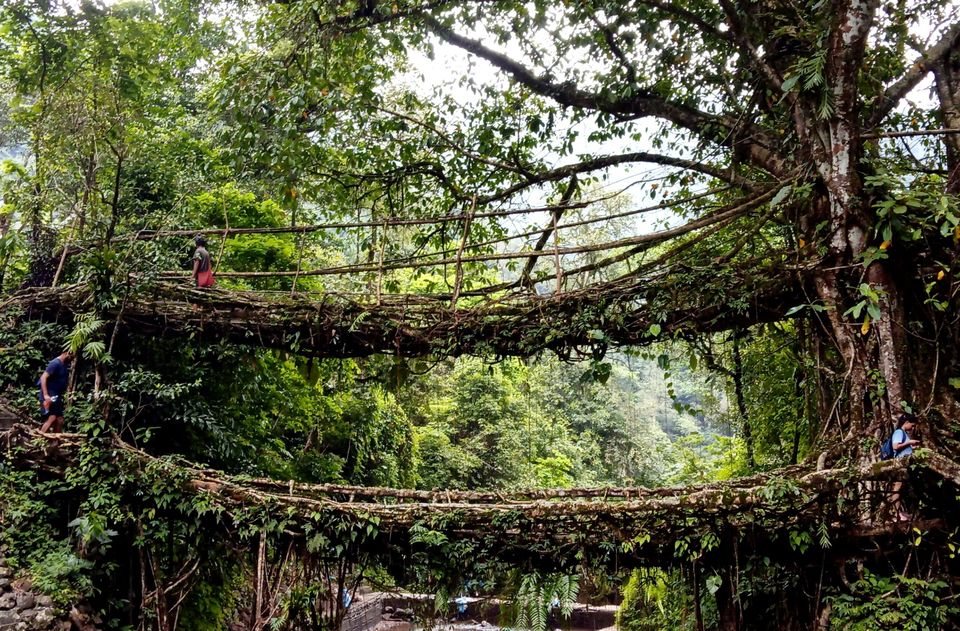 From Gauhati Airport, we started straight for Cherrapunjee but we did stop by a few spots near Shillong on our way. You'll find way more to explore in the state hidden in clouds than you can ever imagine.
First, we stopped to get a view of the serene and shiny waters of the Umiam Lake which is adjacent to a long stretch of winding road taking us to Shillong. There are more than one view points and I would definitely suggest you to stop at more than one so that you can enjoy various amazing views of the pretty landscapes.
The magnificence of this giant three-drops waterfall enchanted us right from the moment we heard its cascading sheets of water. You'll find a stairway access to get down to the foot of the waterfall and watch it in wonder.
The deeper you look, the deeper you'll be captivated by the gorgeous view of this wilderness near Cherrapunjee. Stand still and look into green chasms and experience time standing still for a while.
The legendary tale and the fact that it is the tallest plunge waterfall in India will surely give you the chills. Don't forget to miss the sunset while being here.
Along with a stupendous view of the Seven Sisters, you'll also be able to have a look at the plains of Bangladesh right across the view point. I'd advise you to go during or just after the monsoons to completely enjoy the experience.
Day 2: Double Decker Living Root Bridge Trek
We had only one day in hand to complete this trek, and hence we dedicated the entire day to one of the most daunting treks in Northeast India. Starting early is suggested if you want to complete the trek in one day. That's ample time to fully enjoy your trek and ease the exhaustion as well. And if you have two days time in hand, then you can consider staying at Nongriat village close to the Double Decker Root Bridge. If you're going solo, hire a guide for INR 600 approx. (mostly for a company and obviously guidance) and if you're with a group, you can brave it yourselves, just like we did.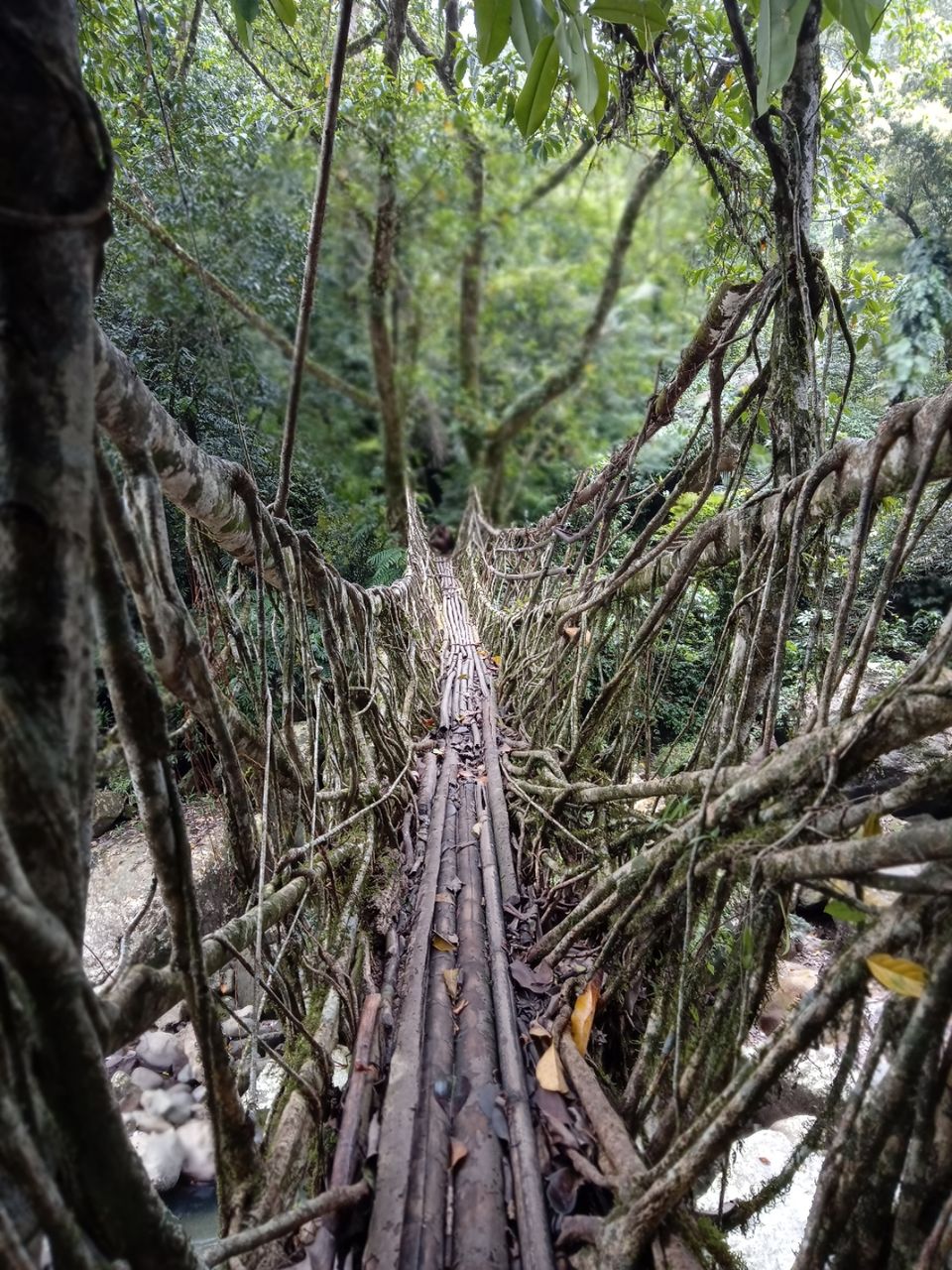 After about 1500 steps down, you'll reach a point from where two roads had diverged. Right one will take you towards the Single Decker Long Root Bridge, one of the most amazing experiences is to cross this one back and forth. I'm sure my feet were trembling more than the root bridge under my weight. We headed for the Double Decker Bridge after that and continued to climb down more and more steps. You'll have to cross two wired bridges as well and the first one was the scariest of all the bridges I crossed that day. All I remembered during crossing that bridge was to take one step at a time and reach the other end in no time. And that's what happened.
When you finally reach the Double Decker Living Root Bridge, enjoy a Fish Foot Spa in the cold waters of the waterfall opposite to the Root Bridge. You can take a refreshing bath right there in the natural pool or else you can continue your trek to see the famous Rainbow Falls few more 100 steps from there.
We spent around an hour relaxing before getting ready for the climb up to Tyrna Village. It is said that the climb upwards takes more time and hence it is suggested to start early that day. However, for us it was quicker but not at all easy. Moreover, being an asthmatic slowed me down a lot more than my other companions. However, thanks for their support, I did complete the trek before 5:30 PM.
Day 3: Cave, Clear Water and the Cleanest Village
It takes around 30 minutes to cross one of the longest caves in Meghalaya, the Mawsmai Cave. This cave has now been fully decked up for tourists and travelers alike. Artificial lights will guide you inside where natural light cannot and the narrow gaps to squeeze through will give you the thrills. You might have to crawl at some points as well. But do visit this place, it's worth your adventure streak.
This border town is famous for its lake originating from Umgot River which proudly holds the clearest water of all places known to me. Although, it's better to avoid monsoon if you really want to catch the "boats floating in mid air" kind of view.
This village is indeed the cleanest place I've ever seen and it has become possible due to the discipline their residents abide by. Stroll through the garden-esque lanes and do not forget to visit the oldest Living Root Bridge here.
Day 4: Magical Mawphlang and ML05 Cafe
Entering the picturesque Army grounds to get to the highest point in Shillong was entirely touristy. Always crowded but pleasant for spending some time to relax.
On the east Khasi hills, we found a treasure of a place. The moment our car drove through the gates of this area, we were dumbfounded by its beauty. The unending green stretch of lands and dark patch of forest in the middle of it was a view that got stuck in my mind forever. Walk into the magical forest of Mawphlang with a guide and listen to its age old mystical tales.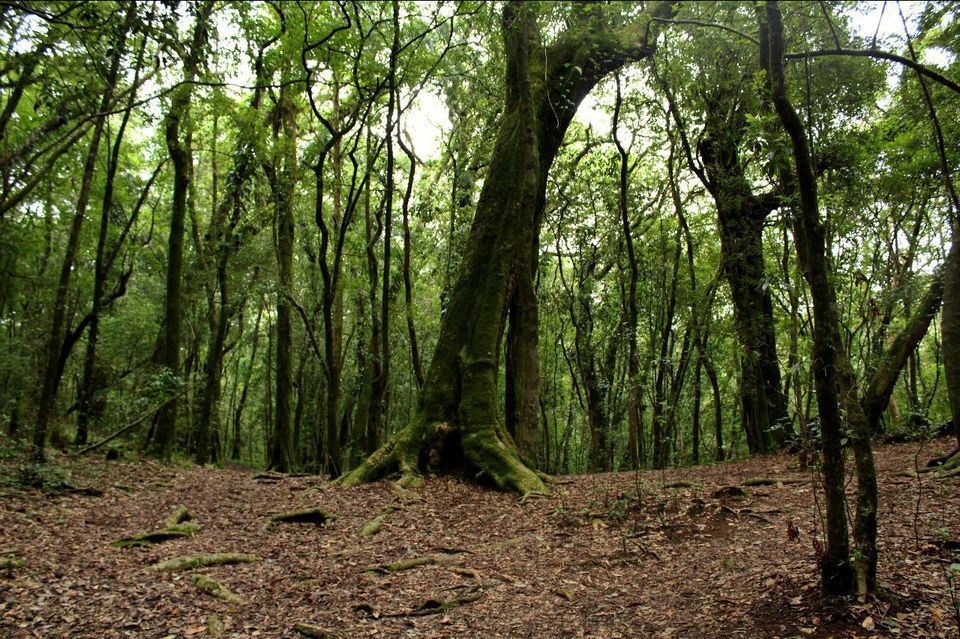 Not your regular "tourist destination" but this cafe in Shillong made our evening complete. With a cool and fascinating ambiance and lip smacking delicacies, it touched the bottoms of both our stomachs and our hearts.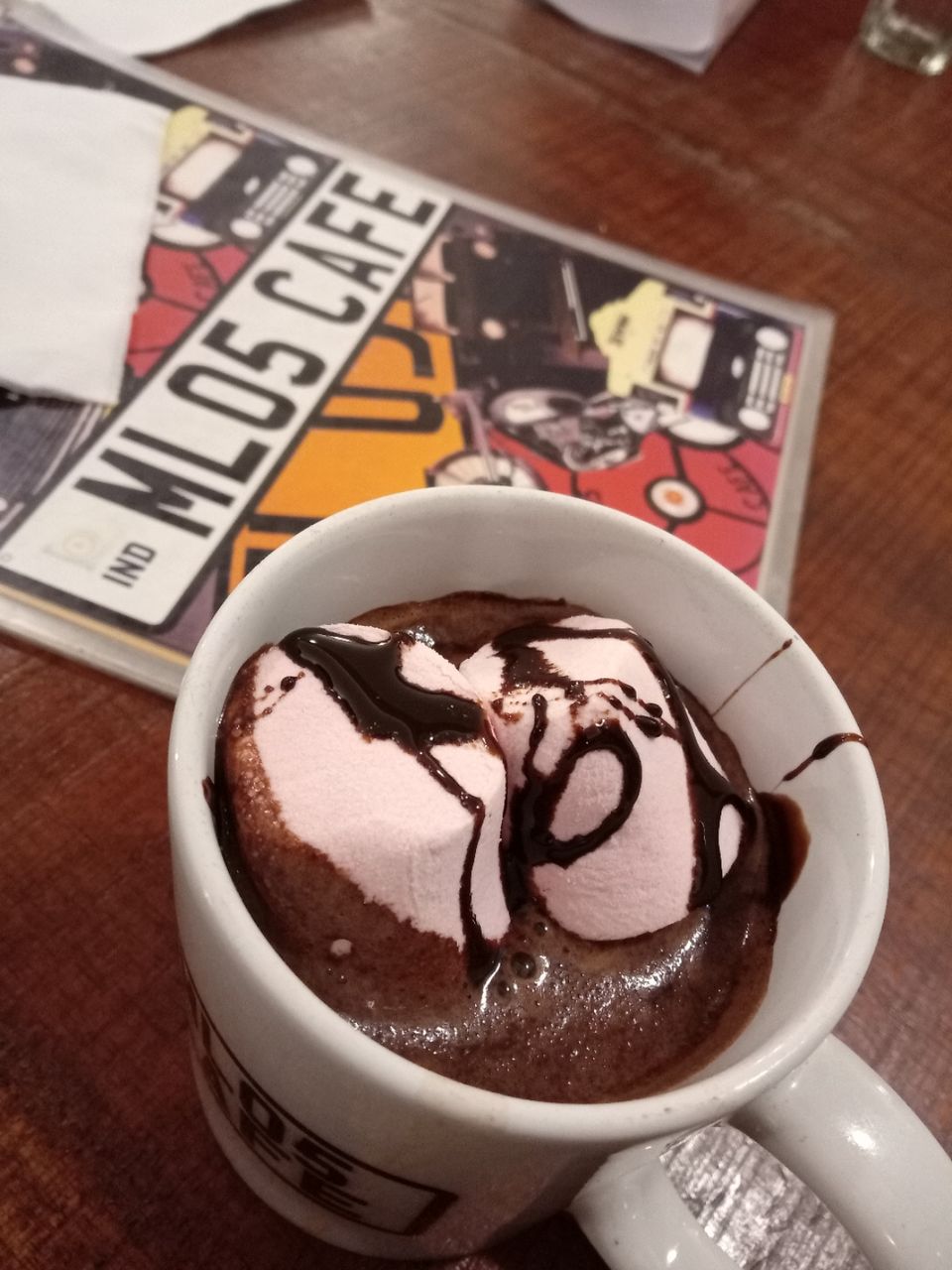 Frequent Searches Leading To This Page:-
north east meghalaya tourist places, north east meghalaya tour packages, north east meghalaya family tour packages, meghalaya family holiday package