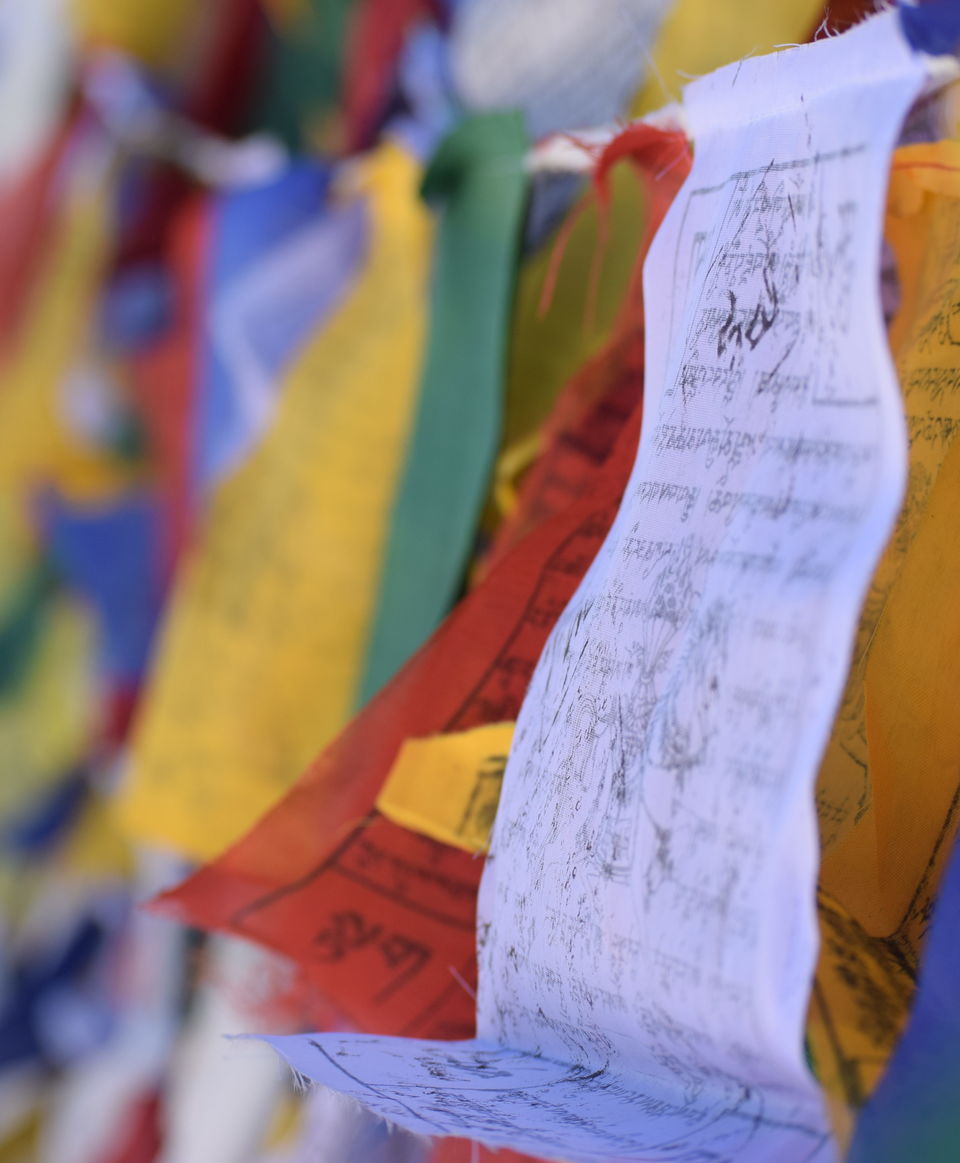 Leh, a mesmerizing paradise at an altitude of 13,000 ft above sea level and breathtaking beauty in the mountains covered with snow. It was my second trip to Leh-Ladakh, Jammu and Kashmir, India. The only difference was this time it was with my group friends and not just me and my husband. We weren't supposed to go because of the work, but one a lot of persuasion over dinner by our friends and we were eventually booking our tickets right then and there.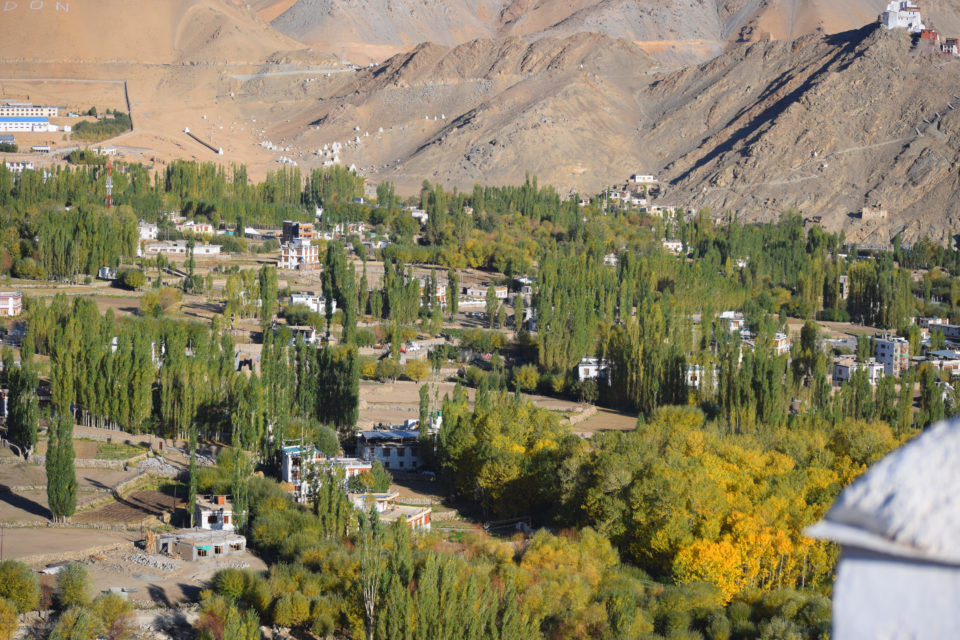 Well, at times it becomes difficult to take such decision in haste as at the end it is all about your savings. But yes, on the contrary, you always remember such moments and never regret.
So as we booked our ticket pretty late so we couldn't get the same flight as our friend but luckily we got a direct flight from Mumbai to Ladakh- (29th Sept 2016) which is a rare case, as there are no direct flights to Ladakh. But well all this happened for good.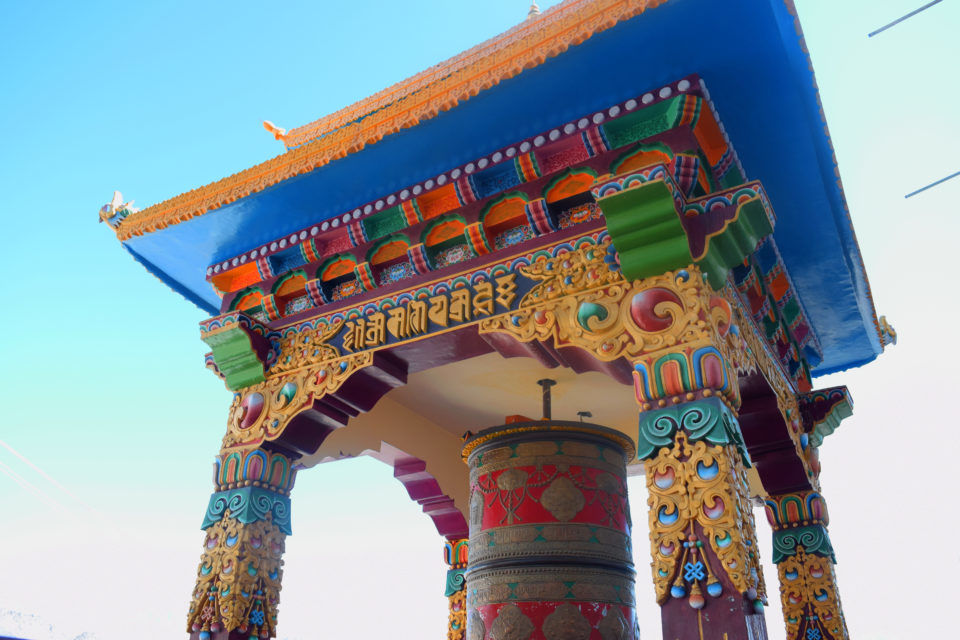 One thing about this place is that you cannot have enough of it. The mountains, landscape, cold, people, food all of these just make you want to visit the place again and again.
We had booked our travel package through Kailash Expeditions It was a week-long tour, and we have covered almost all the places like I and my boyfriend did last. The place has many things to explore from local city tour to the world's highest motor-able road to beautiful scenic valleys till palaces across Leh. It truly a joy to see a part of heaven while you are alive.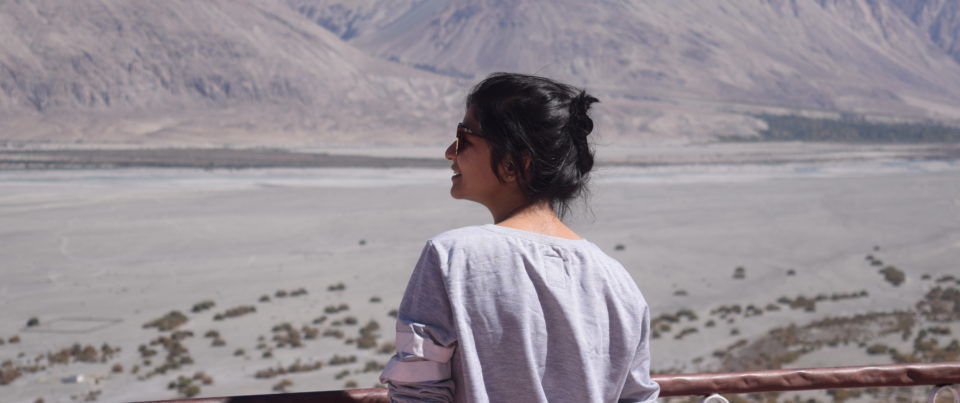 Though the best season to travel Leh is from April-August, because that's the time when the temperature is not too high and bearable, after September until October there is less tourist crowd as the temperature falls till 2 to -4 degree Celsius, and it gets difficult to move around with this freezing climate. But we wanted to see snow and so we picked up the shoulder season. Well, but my friends weren't lucky enough to see the snow or play with it. So they got really pissed that I could get snowfall when I last visited this place and in the same month. ???? ????
As we were 8 in total we had booked a traveler to do our sightseeing. We knew that it will be a hectic ride for all of us, but we all wanted to stay in one vehicle while touring. The only con for this place is that every spot takes about 4-5 hours to reach like Pangong Lake, Nubra Valley, Tso Morri. And all these rides are nowhere straight roads, they are all gonna give you fatigue. People who are scared of height or who feel nauseatic climbing mountains would suggest taking the VomiStop medicine, it always helps. Trust me.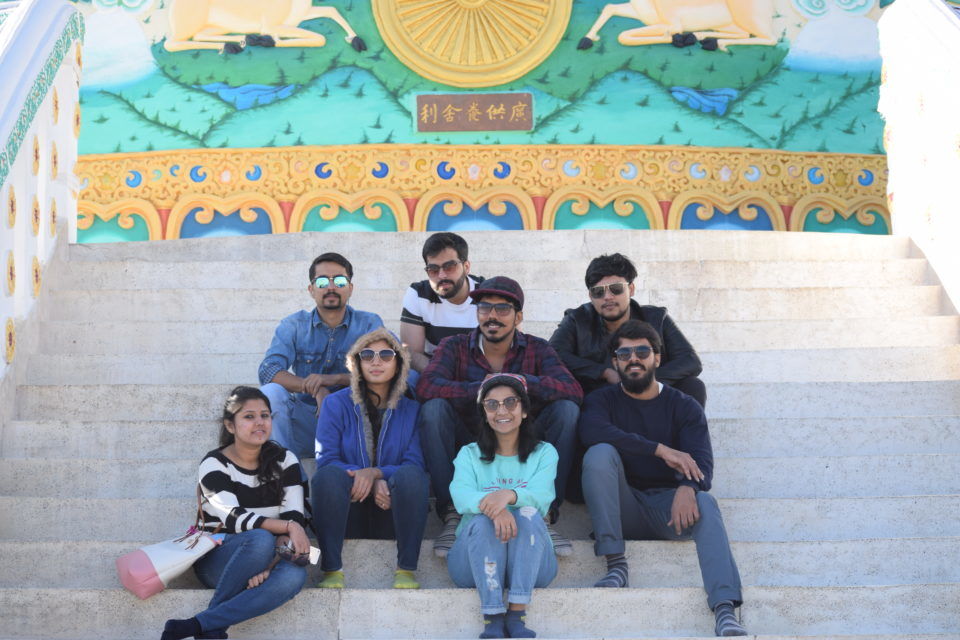 If you browse through my old blogs I have covered Where to eat in Ladakh These are some of the best places to discover when you feeling hungry.
In my second trip- I discovered few more;
1. Nehas Snack- this place is really small and cosy, it is a pure veg restaurant, so people who are really missing their GHAR KA KHANA- like roti, sabzi, Gulab Jamun can grab it from here. The food is decent, and the place is situated right in the centre lane of Leh Market. Address: Main Bazar Near Soma Gompa, Leh, Jammu and Kashmir 194101
2. The Nook- They have some real good sizzler and grill food. We tried their continental food and Indian food. The service is a little slow but the food is good and tasty. The ambience is great, and it is tucked right in a small lane leading downstairs in the basement. Please check the timings for this restaurant as they tend to keep it close after 3 or 4 pm. Address: Old Fort Road, Leh, Jammu and Kashmir 194101
3. We across this small place which was selling samosas and sweets. As we were really hungry we got our hands on some yummy hot samosas which had just got fried. I don't remember the name but it was in the same lane where Neha's Snack is just in the opposite lane. Address: Main Bazar
Like always Ladakh doesn't stop to surprise you with its mystic beauty. Every time I look back to these images they always get a smile on my face. Never will I ever regret coming here.