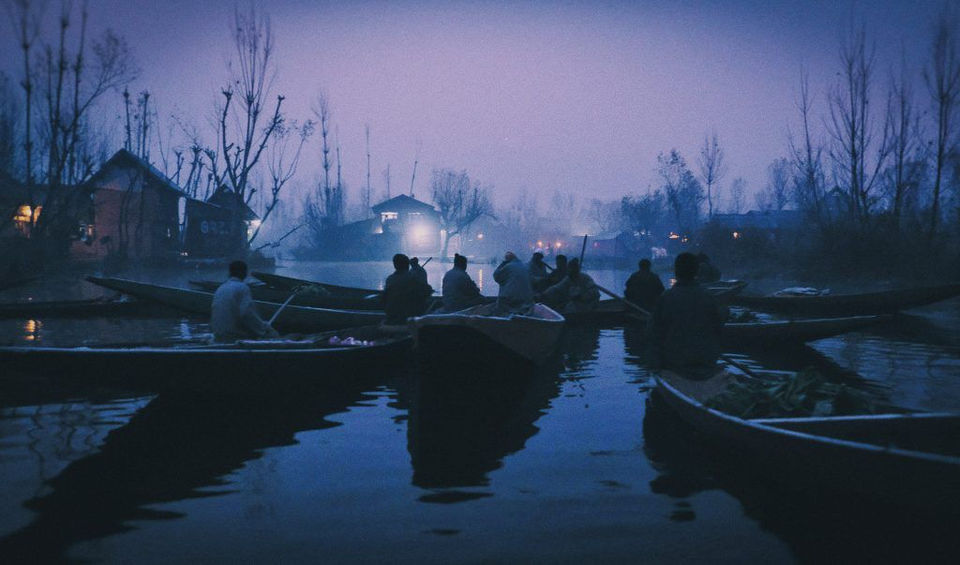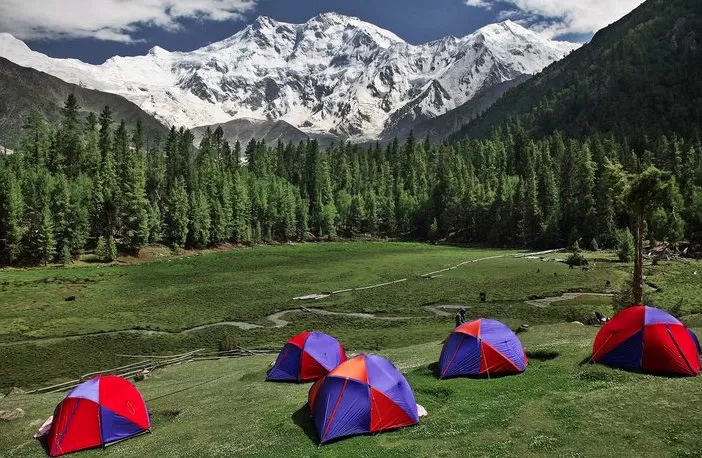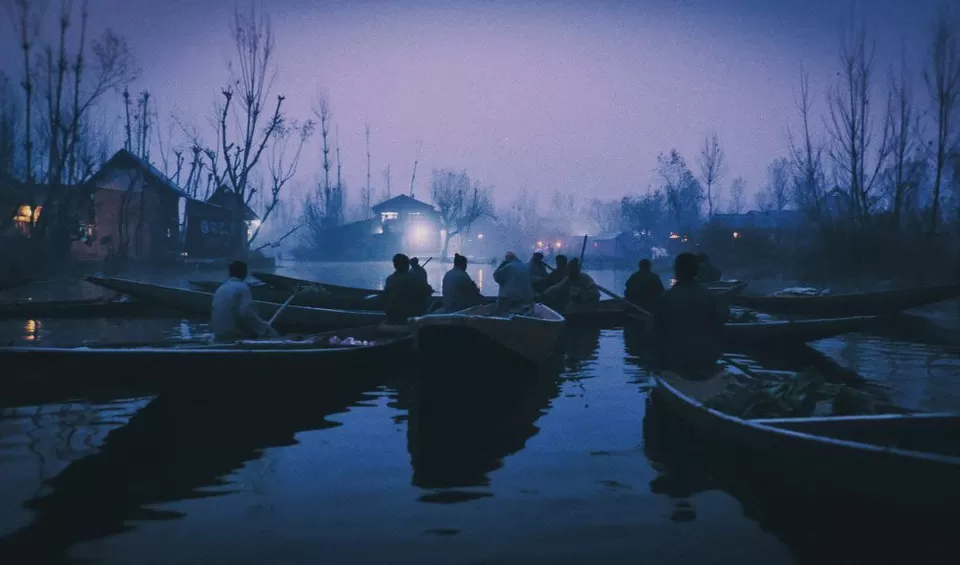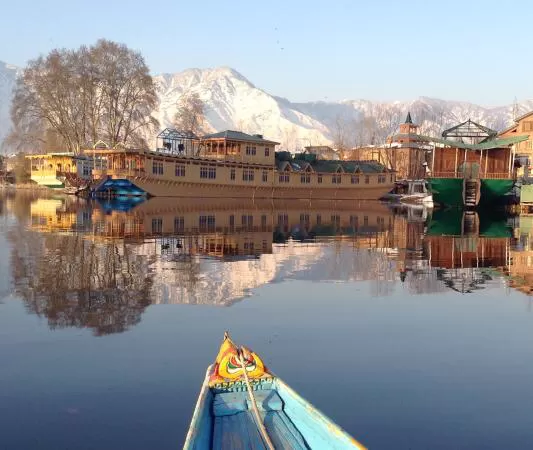 Kashmir, a slice of paradise, heaven on earth, the land of controversies, and so many names given by the world. For me, Kashmir will always be that beautiful mess, that chaos, that battle, that friend I'll choose over and over again. Kashmir, with its many names and many forms, one that screams in pain, one that binds over loss, one that shares its stories with those who'd listen with all their heart, is a place, an experience that can move things inside. Slowly, but surely it will make its place in your heart, like that book you picked up by chance on the airport, like the smell of fresh rain on highway roads, like the dewdrops on full bloomed flowers, it will reach you, stay for a while, and become a memory etched forever.
It all starts with witnessing the madness & peace wrapped together at Srinagar, and the best way to do that has to be by living on a houseboat. Dal Lake & Nigeen Lake which are said to be two different lakes, separated by a little ramp are where you can have this beautiful experience added on to your list, if you have one, where you stay on a houseboat in this lake which is nothing short of perfection. With its crystal clear waters, reflecting the snow clad 'Pir Panja' mountains in all their glory, is beautiful in every way. The houseboats, built by the hands of some blessed and gifted craftsmen are very intricately carved wood with hand woven silk rugs for their flooring and surrounded by the rich Kashmiri embroidery for decor. But you know how they say, its the people that make the place. The hospitality, the warmth in these Kashmiri hearts, will be the deal that makes you fall in love with Kashmir.
HouseBoats on the Dal Lake
Another piece of art, by the Kashmiris are their 'shikaras'. They are smaller wooden carved boats and in plenty on the lake and they make for the best way to gaze at the setting sun, watching its reflections settle on the water. While for us it would be a one time sunset ride, it could easily be called a way of life, in this whole new world, where you'd see a floating market, locals selling things from jewellery to vegetables on their shikaras. Madness and beauty clubbed in one. Starting the day with the traditional 'Kahwa' Chai, loaded with almonds and saffron, the scent and taste lingers on even after you've finished your cup, and then heading out on a Shikara early in the day is another beautiful way to see the Dal Lake in another form. So quiet, so serene, the only sounds you hear are that of the ripples and the occasional 'Saalem-waa-lequm' that pass from one shikara to another. Srinagar, like most places in Kashmir, has its way of reaching your heart.
Floating market, Dal Lake
At a two drive from beautiful Srinagar is another piece of this paradise, another painted canvas, Gulmarg. The road lines with cedars & pines, and the gentle breeze, leading to this beautiful little town which is liked by all, loved by those who wish to break boundaries. Home to india's best 'Mountaineering & Skiing' base, Gulmarg is the place to be if you wish to get on those pads and pick up skiing rods and glide through snow. It's magical in every way, and they often say this about the sport -'Pehle Sazza, fir Mazaa', and it truly is that, well nothing good comes without a bit of that extra effort.
Gulmarg is also widely known for its famous Gondola Rides, which is the cable car ride, that is over 13500 feet above sea level. With the valley views so magnificent from up there, where you feel you're on top of the world, and everything about the world is gorgeous in every sense, is totally worth is!
Skiing, Gulmarg
A little further ahead, at a 45 mins ride from Gulmarg is what they call the 'shepherds village', 'Pahalgam'. With its picture perfect views and calmness dwindling in the air, it makes for a beautiful place to slow down and relax. The river Liddar flowing through the gorgeous mountains, surrounded by the lush green pines, sitting by gazing at something like that, is all you need to get your mind turned off, and enjoy peace, clarity and overflowing joy.
Very often we've heard Kashmir, being this land of abundance. Abundance in the form of the beauty that this place is, its orchids, its fields, its trees and the people. Pahalgam also is home to Asia's largest saffron fields and its a visual treat to see the saffron fields in full bloom. To get some energy moving, you can also trek around while you're here. 12 kms from the main town, is this little village called 'Aru', which is the base from where backpackers usually start their treks. Trekking through the land here, is beautiful in its own way, cutting through the pine forests, clear mountain streams and flowers, as far as those eyes can see!
To keep the joy of trekking alive a bit more longer, after soaking in the vibe of Pahalgam, there's 'Sonamarg', waiting for you, with its mellow golden skies, white tipped mountains, green forests & frozen lakes. Back in the day, the village was known for its silk gateways, but today, its more for its natural beauty and the opportunities that bring out the adventurer in you. Sonarmarg is called the 'meadow of gold', for when the rays of the sun fall on the white mountains, the sky has a shade of golden, a bright hue thats gorgeous to look at.
Over the years, the village has become the perfect place to camp under the starry sky. Trek to the Thajiwas glacier, and camping in the lush green valley is a beautiful way to enjoy the calmness and peace thats in the air.
Further ahead from the main centre in the village, a short drive away you'd find the mysteriously red waters of Nilagrad, where the Indus River meets a mountain stream. It's wonders like these that leave you awe-d, that are in tucked away in little corners and by the roads, in this land called Kashmir.
Camping at Sonamarg
There's something we have heard many times before, the words of the famous Persian emperor and poet, "Agar firdous baroye zameen asto, hami asto, hami asto", which means "if there is paradise on earth, it is here, it is here, it is here", and even though we hear it and nod our heads to it, you feel his words piercing through your every body part and coming alive within, when you stand with Kashmir and its beauty, its people and its many stories.
Book a similar Trip with us
@Caravan Himalayas
www.caravanhimalayas.in
caravanhimalayas@hotmail.com
+918131838040