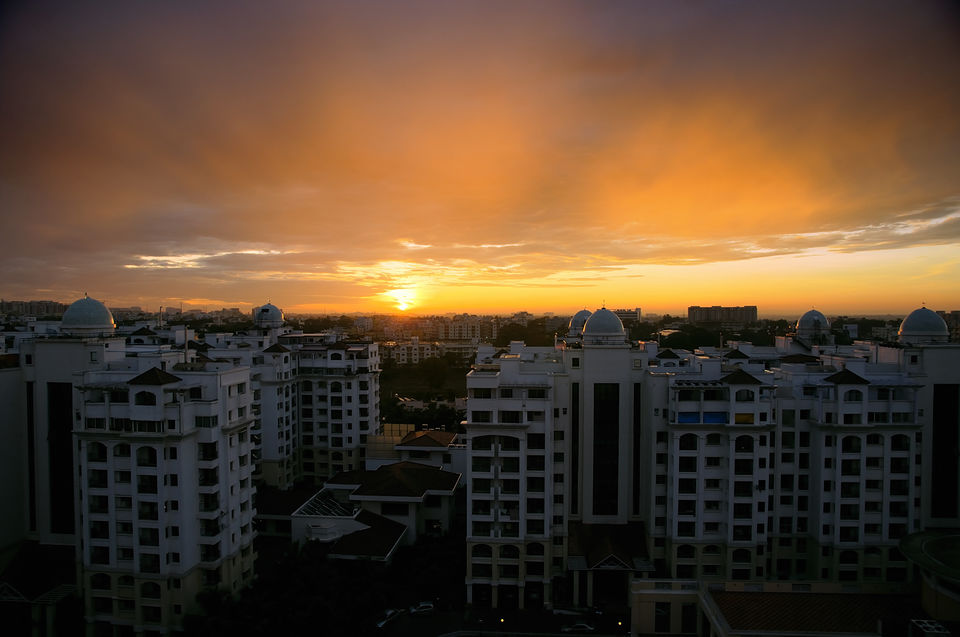 If you are planning to travel to Bangalore this weekend then the futuristic city definitely has a lot to offer. The IT capital of India has a futuristic brain and a cultural heart making it an outstanding experience. Spend the days exploring Victorian bungalows and historic monuments, in the evening head to the beautiful parks and dance the night away at pubs and bars. Here's a handy guide to make the most of 48 hours in the 'Silicon Valley of India'.
The best way to start your morning is by beholding a beautiful sunrise by lake side. Head to Sankey Tank near Malleshwaram or Hesaraghatta Lake to watch the sunrise and a walk. Relish the delicious south Indian food at CTR in Malleshwaram that offers some of the best dosa in the city. Sip a cup of freshly grounded local coffee. Once you are all set, start your day by visiting some of the famous monuments in Bengalore.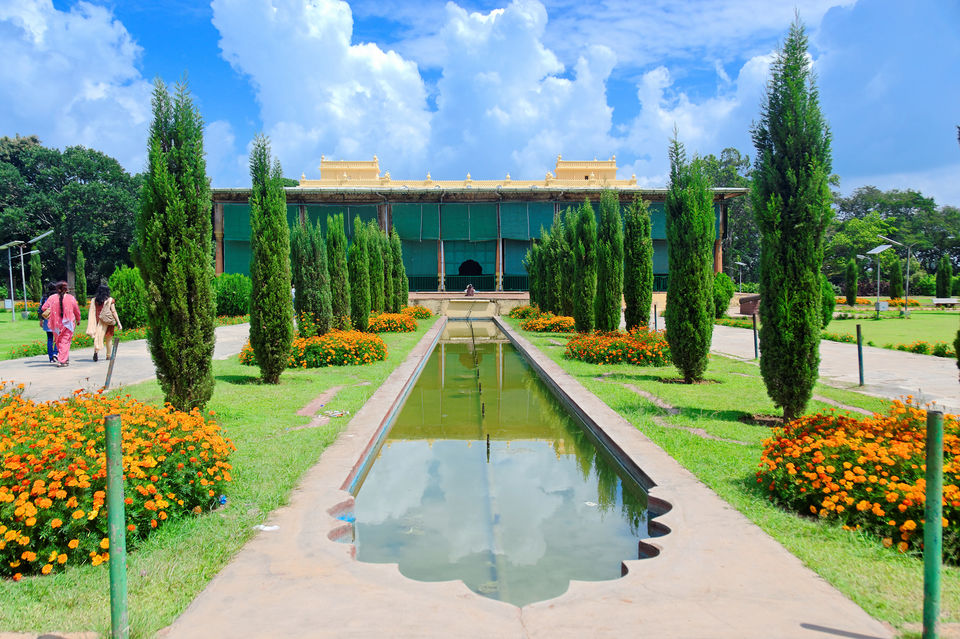 Reflecting the Indo-Islamic architecture, Tipu Sultan's Palace is famed for its flashy frescoes and teak pillars as well as the elegant 18th-century summer pad. The Sultan lovingly called it the "Rash-e-Jannat", meaning "Envy of Haven" and used it as a summer retreat. The palace was also called "Abode of Happiness", which can be seen inscribed on a window screen. What makes the palace premises more charming is beautiful gardens decorated with a fountain and flower beds that lead you to the palace. Situated in the vicinity is popular K.R. Market where you can shop at affordable rates.
Timings: 10am to 6pm
Entry fee: ₹ 5 per person, admission of children under 15 years is free
Situated amid the hustle and bustle of city life, the Bangalore Palace offers a slice of bygone regal splendor. A solemn reminder of Tudor architecture, the palace is enclosed by beautiful gardens, this palace not only attracts tourists in large numbers. The lavish interior of this royal residence is adorned with memorabilia, paintings and portraits. While the palace attracts tourists in large numbers, it is also a preferred destination for important events and cultural programs.
You can have a lunch on the run along the MG Road or Old Airport Road and head to Shivoham Shiva Temple for a quick stop.
Timings: 10:00am - 5:30pm
Entry fee: Entry fee for Indians is 210, Entry fee for foreigners is 450
Afternoon
The museum is a paradise for aviation aficionados with indigenous aircraft models (like Dornier and Jaguar), choppers and flight simulators at display. Visitors can take strolls through orchids in India's oldest aerospace museum and engage in mock dogfights.
Timings: 9am to 5pm
Entry fee: ₹50 per person
Officially known as Sri. Chamarajendra Park, the Cubbon Park is an historic park located in the heart of city. The park surrounds a number of buildings and organisations which constitute the Central Administrative Area including the Vidhana Soudha, the Attara Kacheri. This vital green lung of the city provide solace to people who visit the part after their regular office hours. Located just a few yards away are other prominent attractions such as the Visvesvaraya Museum, Nehru Planetarium and Freedom Park.
Timings: Everyday 6am to 6pm
Entry fee: Free
Evening
Being a metro city, Bengalore has some of the best bars, restuarnts and pubs that offer a sparkling and dazzling nightlife. From classical dance to rock concerts and fresh brews to delicious Udupi cuisine, the city will spoil you for choices. You can visit Pebble the Jungle Lounge, Opus or Loveshack.
Morning
After a day dedicated to colonial sites and hedonistic delights, get ready to explore local deities on the second day of your trip. Have you breakfast in Gandhi Bazaar.
One of the oldest temples of Bangalore, Bull Temple is dedicated to the Nandi, the bull which is Lord Shiva's ride. A giant granite monolith of Nandi (the mount of Shiva) guards the entrance of the temple. Locally known as Dodda Ganeshana Gudi, it is a 16th-century Dravidian style temple.
Timings: 6:00 am to 12:00 pm and 5:30 pm to 9:00 pm
Also known as Gavipuram Cave Temple, the Gavi Gangadhareshwara Temple is an example of Indian rock-cut architecture. Carved out of a cave in Gavipuram 16th-century, this temple attracts visitors for architectural wonders and sculptures. Catch the early morning prayers here. Granite pillars situated in the forecourt of the temple are the main attraction of the temple.
Timings: 7am to 12:30pm 5pm to 8:30pm
Popularly known as BBP, the Bannerghatta Biological Park emerged out as an independent establishment during the year 2002. Bannerghatta Biological Park features different units like Zoo, Safari, Butterfly Park and Rescue Center. Many trails leading to ancient temples in the park offer adventure activities such as hiking and trekking excursions.
Timings: 9:30am–5:30pm
Entry fee: ₹60 per person
You can also head to Orion Mall, UB City or Mantri Square to launch a shopping spree.
Have your lunch and coffee at the famous Vidyarthi Bhavan. Later, explore the famous Lal Bagh. Lalbagh or Lalbagh Botanical Gardens has a famous glass house dating from 1889 which hosts two annual flower shows. Laid out in 1760 by sultan Hyder Ali, this expansive garden also houses a lotus pond. Its 240 acres verdant houses India's most diverse collection of tropical plants.
Timings: 6am to 6pm
Entry fee: ₹20 per person
Enjoy a relaxed evening at Ulsoor Lake while cherishing boating in this beautiful lake dotted with islands and fenced by a pathway. Behold the colorful sunset as you take in the lackadaisical vibe to freshen up after having two days full of neon and noise.
Timings: 6:00am to 8:00pm
Entry fee: Free
Head to Yauatcha for a delicious dinner amid beautiful settings and relaxed vibes.
Have you ever been to Bangalore? Share you experience with Tripoto wanderers here.
Frequent Searches Leading To This Page:-
48 hour itinerary in bangalore, weekend holiday from bangalore, bangalore to hill stations on weekends, weekend trip cost from bangalore, holiday tour package from bangalore