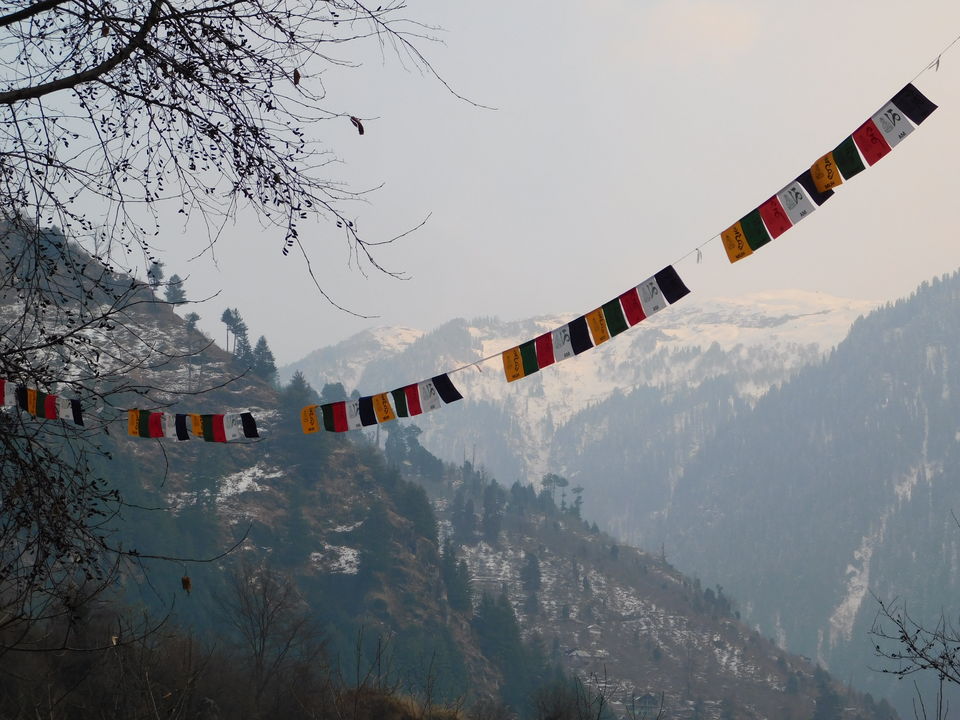 It was in 2013 when I first saw ' Yeh Jawaani Hai Dewaani' , and it still hits me the same whenever I watch it. In my journey from being a 10 year old to 18 , I've watched the movie a dozen times. Studied, appreciated, and admired each character. Felt for Naina cause of being a shy one till 14, related to Aditi on " muzse na zyada padhai vadhai nahi hoti " , felt Avi's pain of loosing a best friend and cried like bunny when I lost grandpa while I was away. But the thing I most related to was " main duniya ka kona kona dekhna chahta hoon " and whenever I saw Bunny in illahi I said to myself that this is what I want to become, this is where I see myself. And for me the first step towards becoming bunny was to visit MANALI.
My dream finally became true when I was able to plan a trip to Himachal in the December of 2020. It was a much needed trip after such a hectic year.
I made bookings with an travel organization and started to my trip form Mumbai in a train, on the night 0f 26th December. I reached Amritsar on the morning of 28th. Met fellow travellers who were with the same organization. Explored Amritsar & loved it too. The highlight of Amritsar was with no doubt The Golden Temple. I had always read so much about it and seen it on screens, but to see it practically was a feeling I would never forget.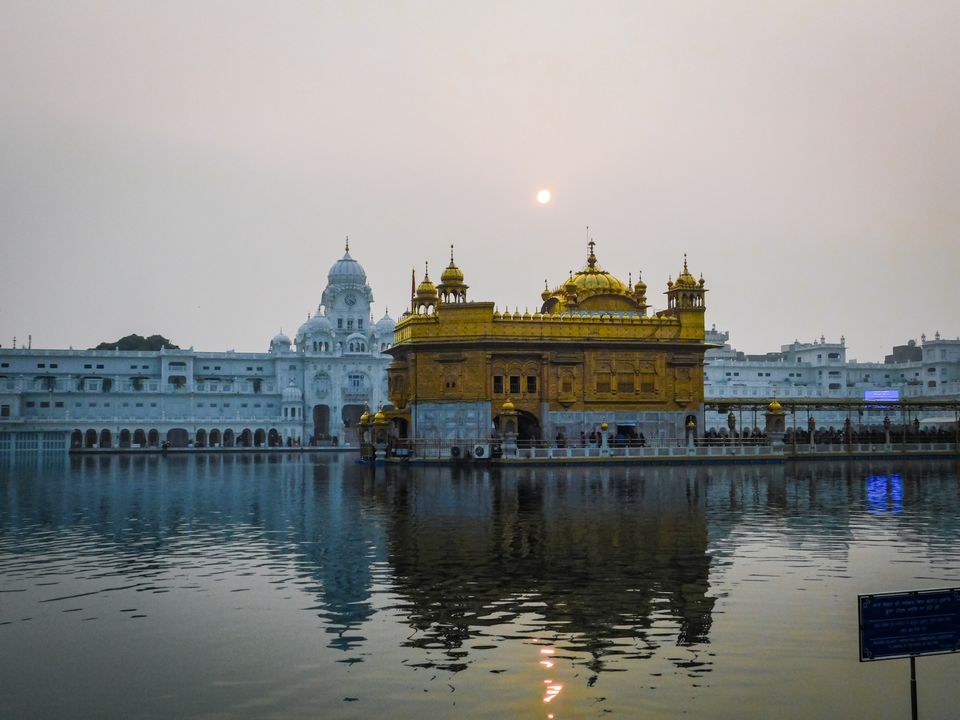 We reached Manali the next afternoon, but the mountains and rivers along the way had alredy given me an introduction of how amazing my trip was going to be.
On my first day in Manali I explored the city a bit & spent some peaceful time at the bank of beas river.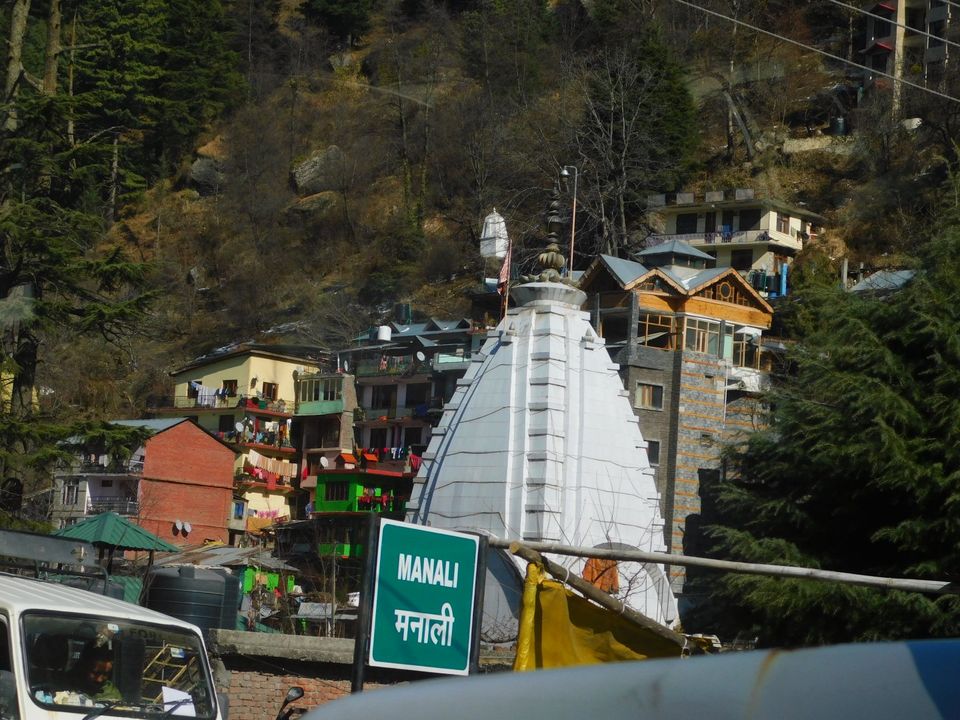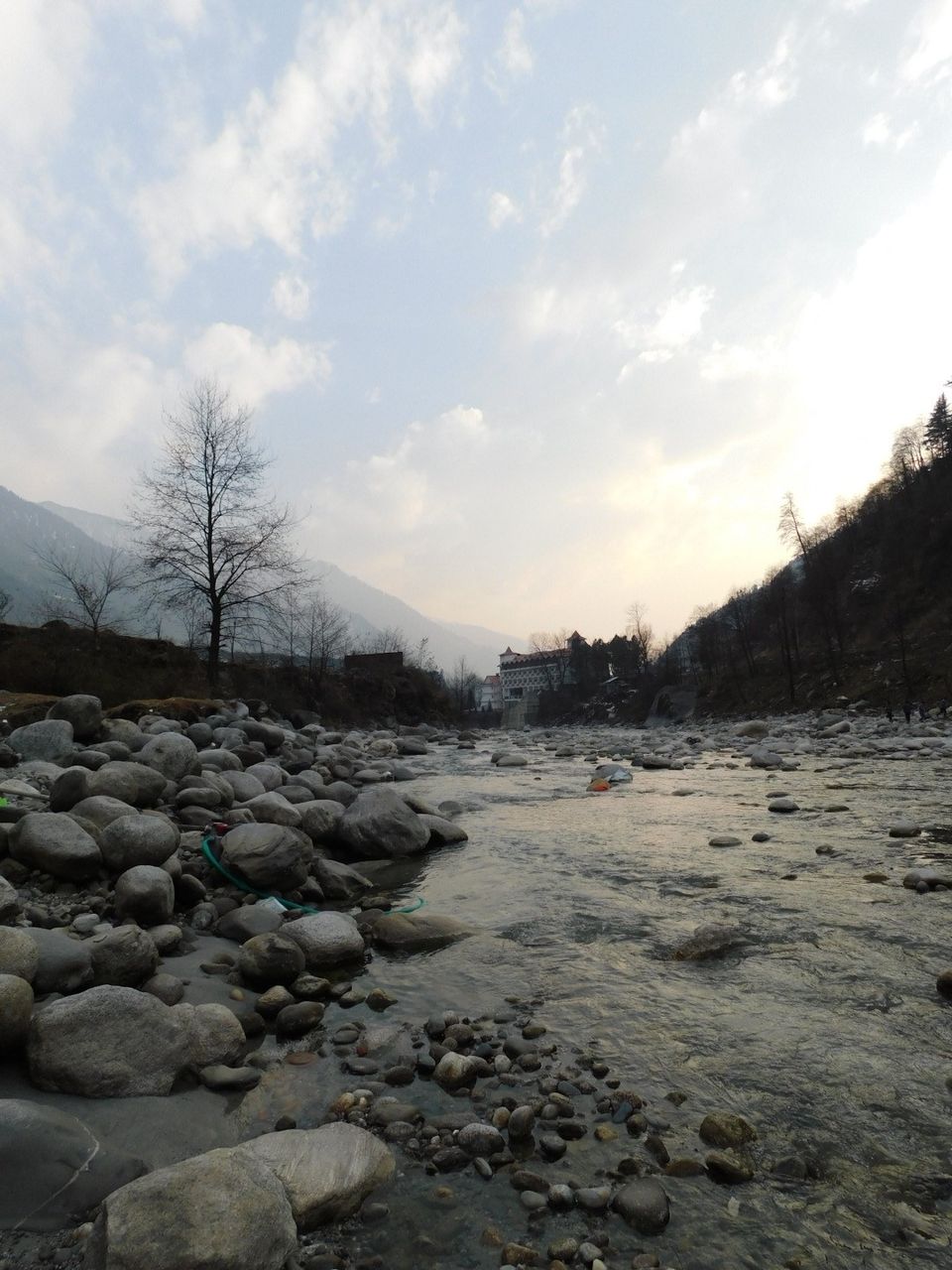 My first morning in Manali started with an experience that will give me goosebumps every time I'll think about it. It was paragliding. I'm an adventure loving person, and there was no chance that I would have missed an opportunity like this . After the paragliding, we rented bikes and started towards Solang Valley, and seriously there is no better way to explore a place than on a bike. It was an experience I'll cherish forever. We also went till the Atal Tunnel but unfortunately it was closed. Though we were in no mood to give back the bikes we had to return them in the evening. This perfect day ended with roaming around in the Mall road eating delicious momos and siddu.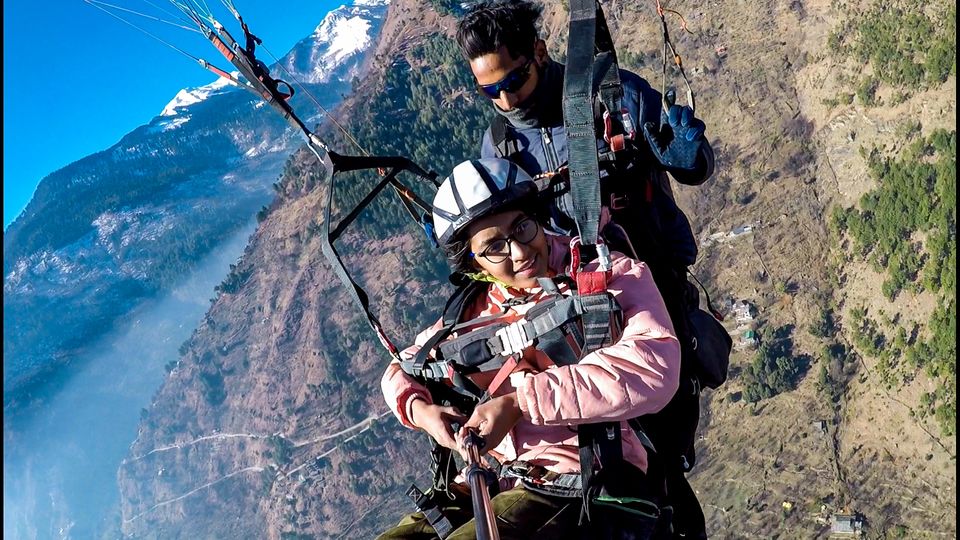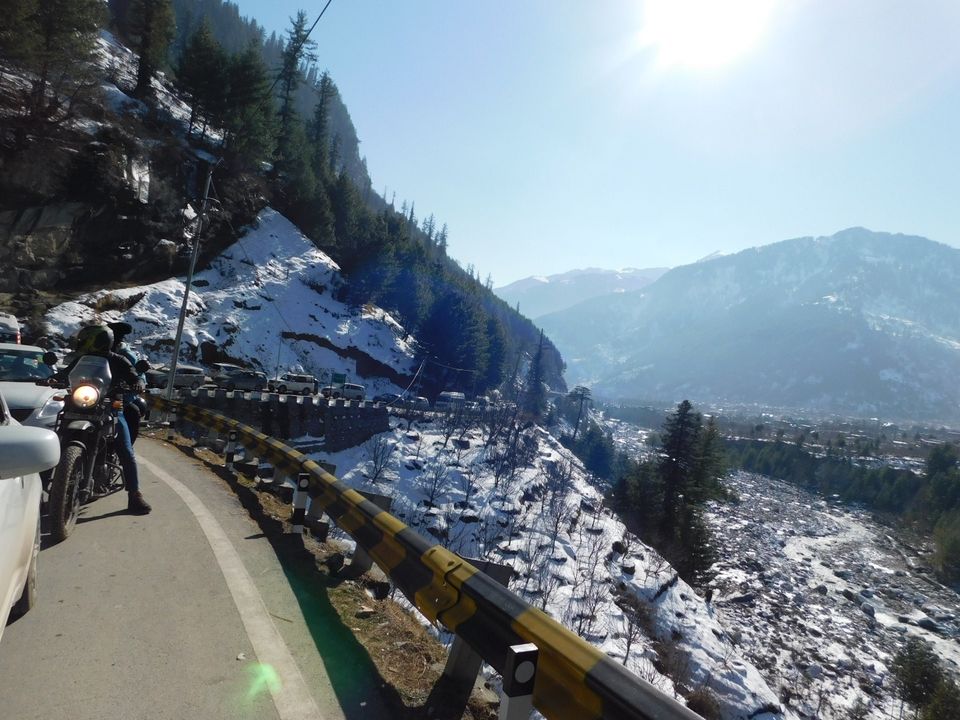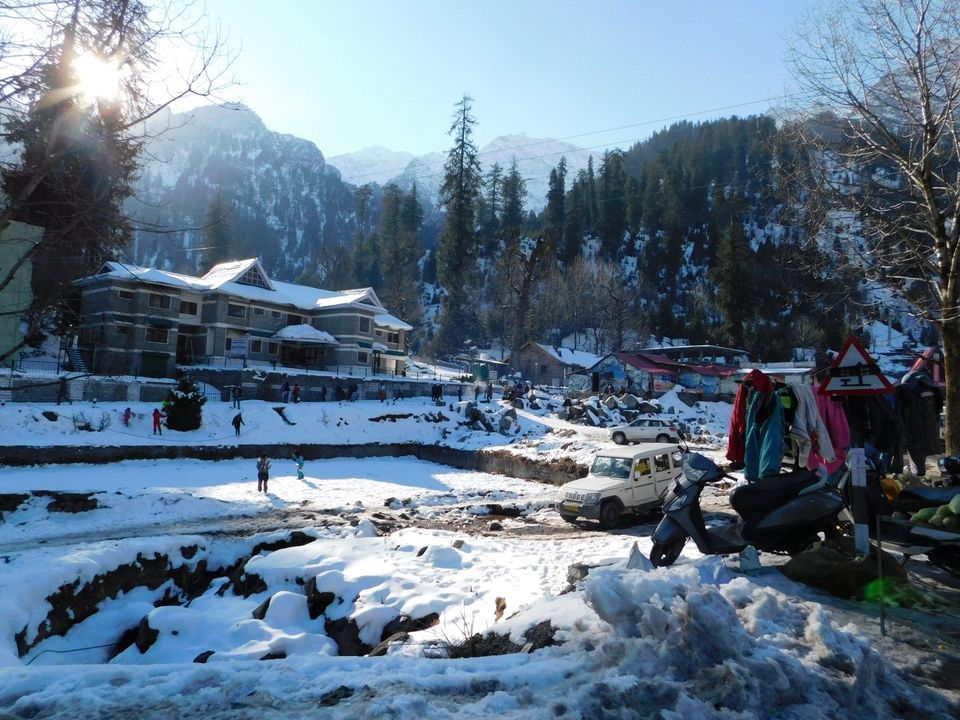 It was the last morning of the year 2020. We had a small trek planned to The Bijli Mahadev Temple. We started in the morning and reached the top in the afternoon. The tiredness after the climb vanished after seeing the view from the top. The cold breeze, the hot maggie, the view of the snowy mountains, everything about that place was making it so hard to leave, but we had to after watching one of the most beautiful sunsets. It was about 6 in the evening when we reached at the bottom again. We started towards Kasol immediately because an amazing New Year party was awaiting us (and indeed my best New Year's Eve till date ).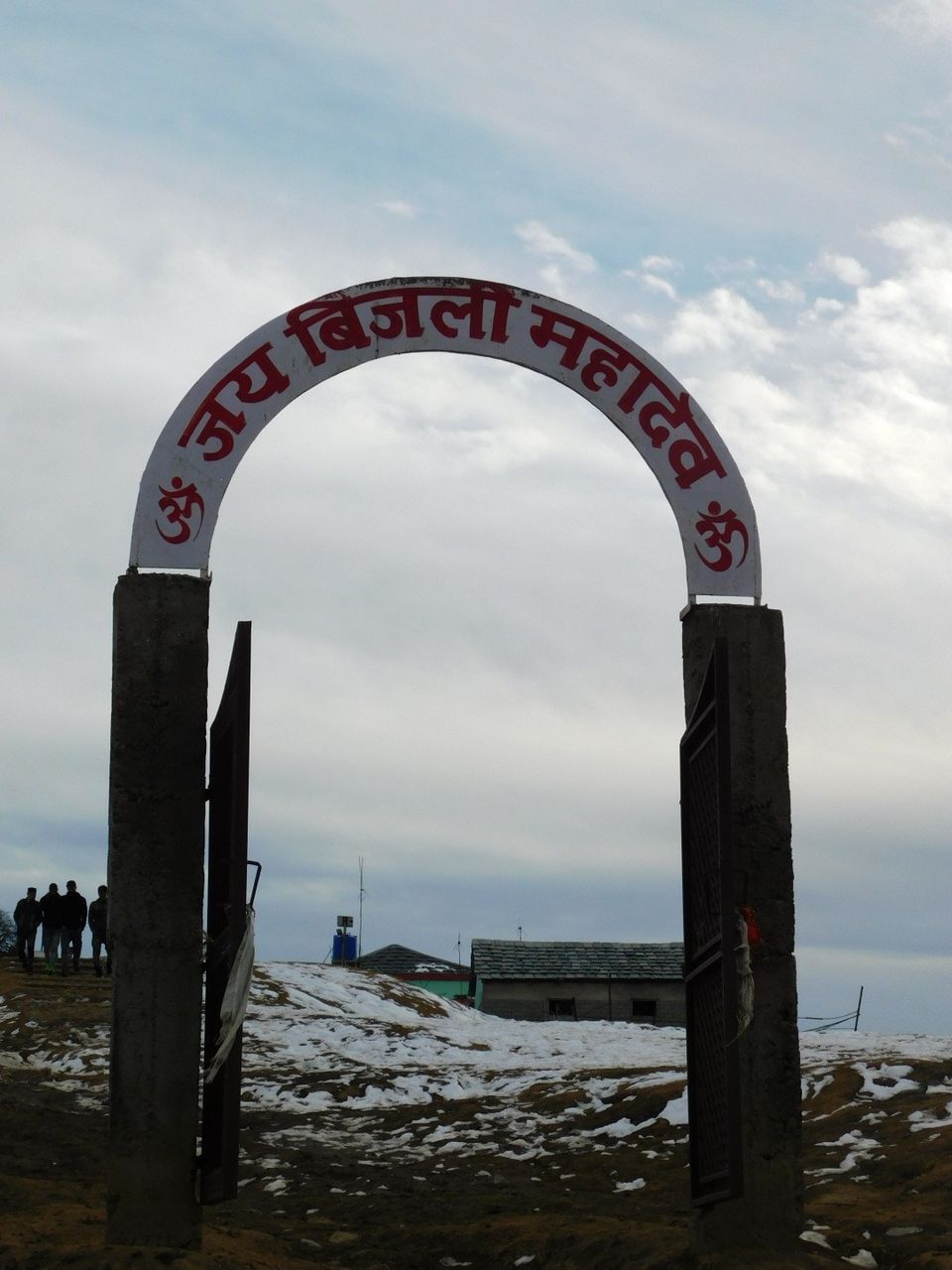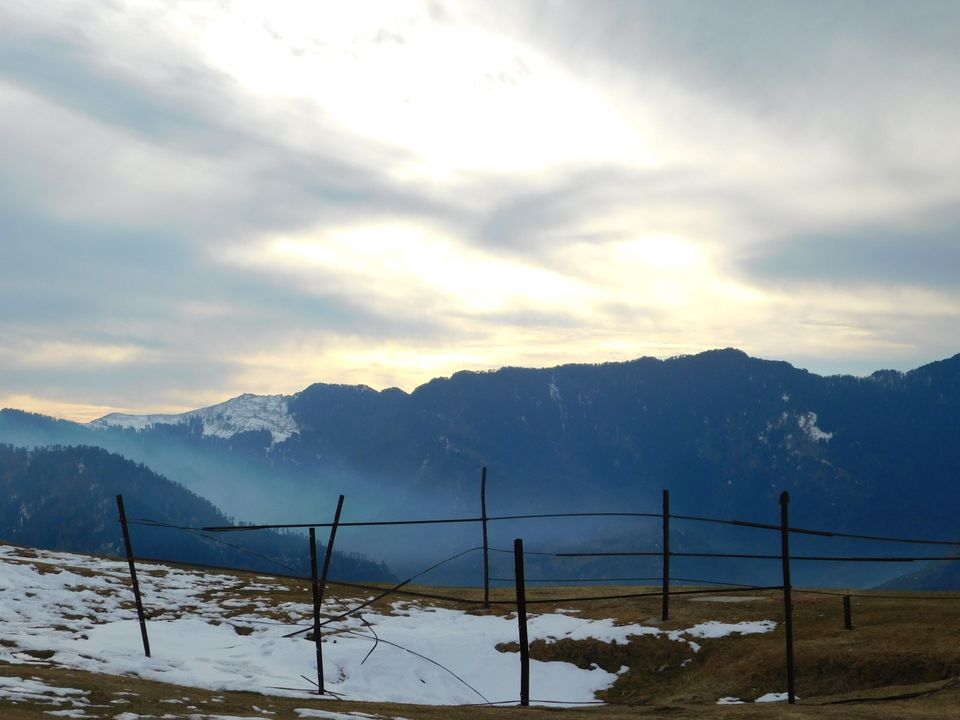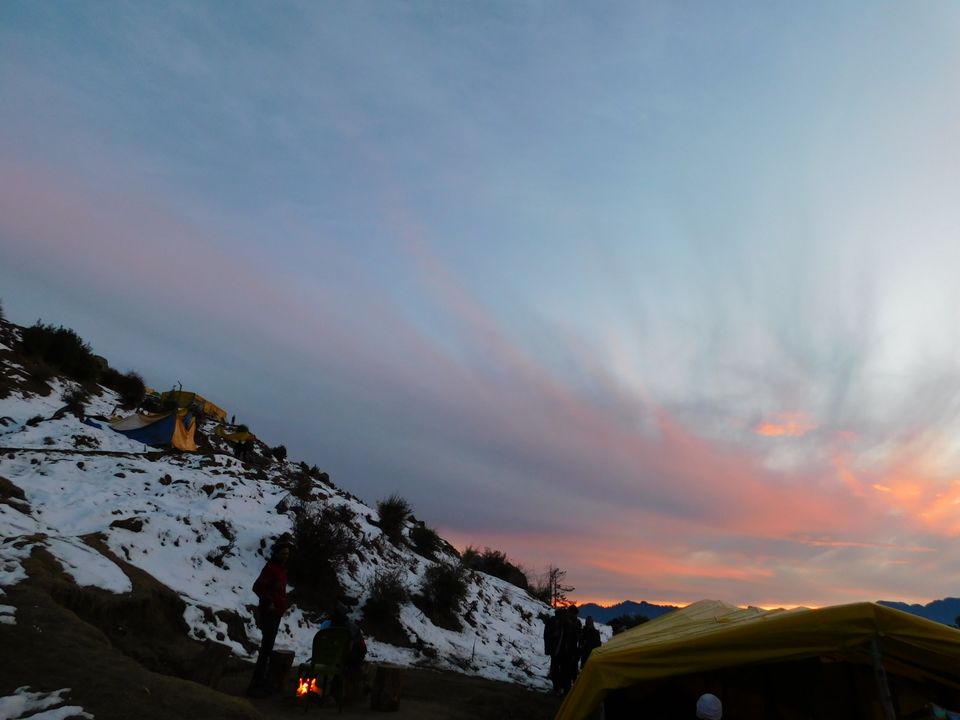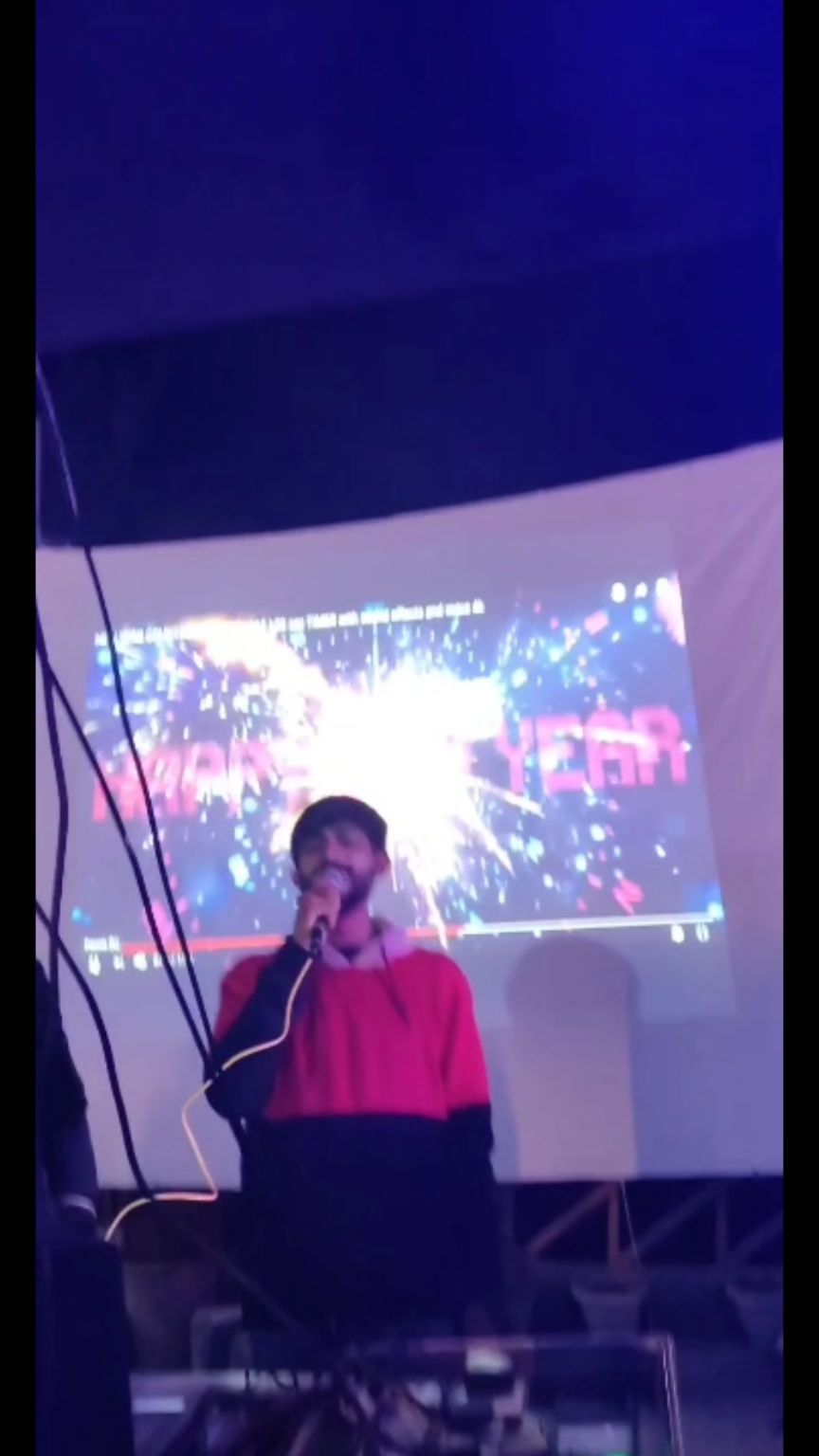 The first morning of year 2021 started with an amazing view of Parvati Valley from my balcony. I could not have asked for a better start to the new year. We visited the famous Malana Village that day, then explored the Kasol market but the highlight of that day was The Manikaran Sahib. I went to The Manikaran Sahib with a few fellow travellers at 11 in the night, we had to do so because we were supposed to leave for Bhunter the next morning, though the decision of visiting the Gurdwara at 11 in the night was not made willingly, but it turned out to be the best night of the trip.
Manikaran Sahib is famous for the natural hot water Springs in the temple and bathing in them at the cold hour was something that made it extra special for us.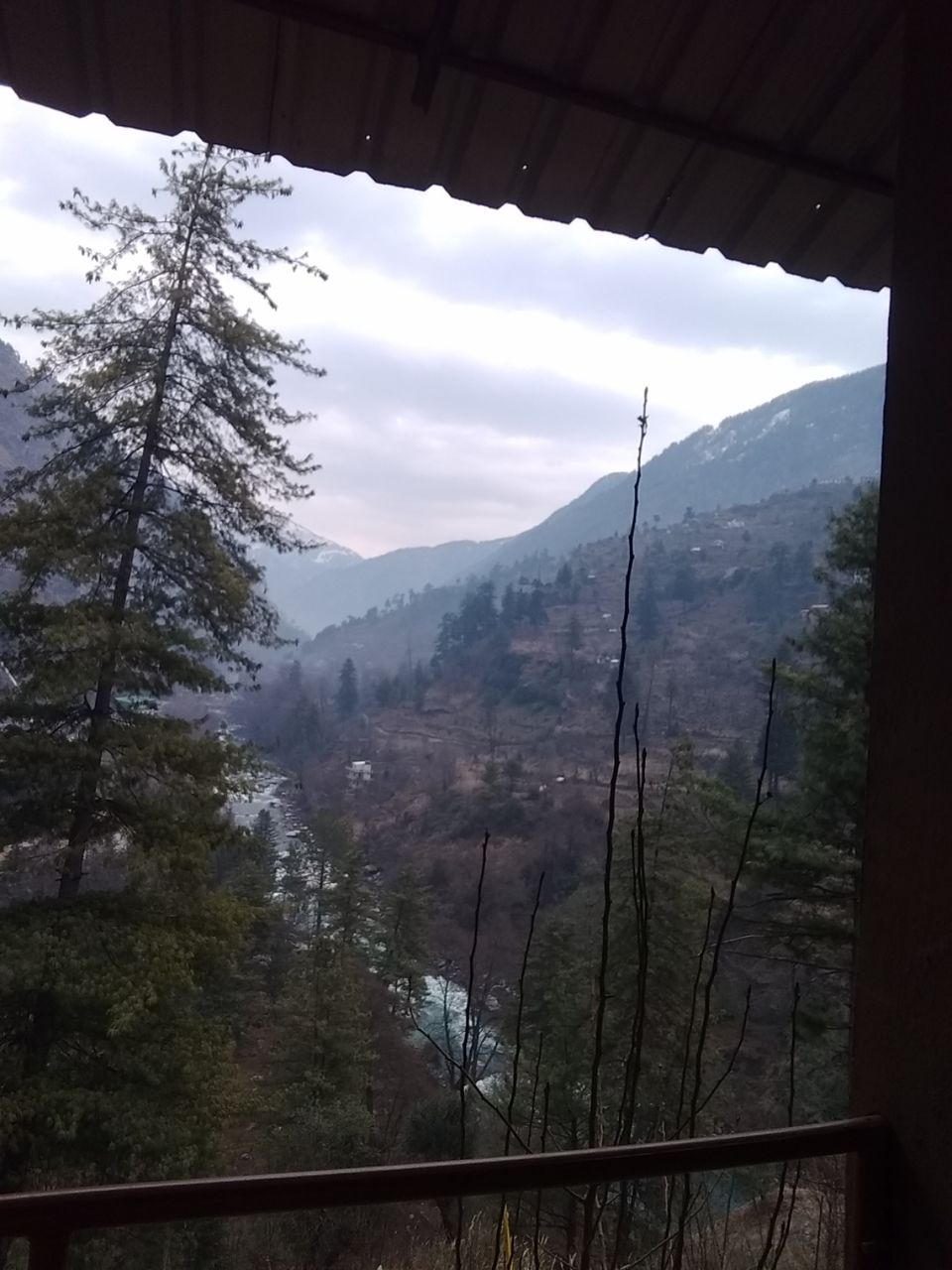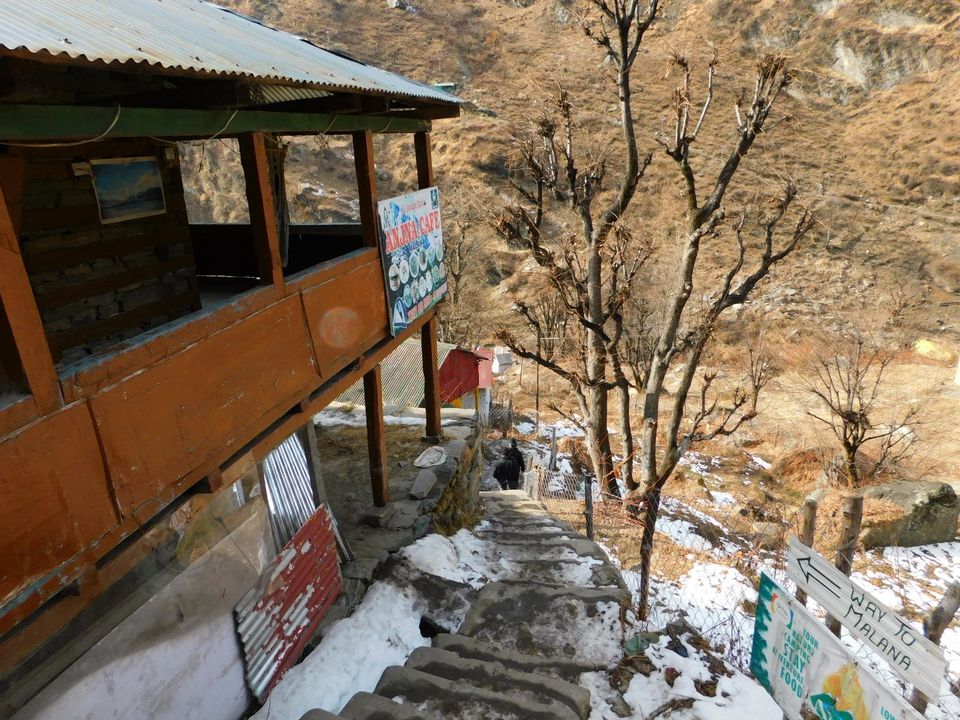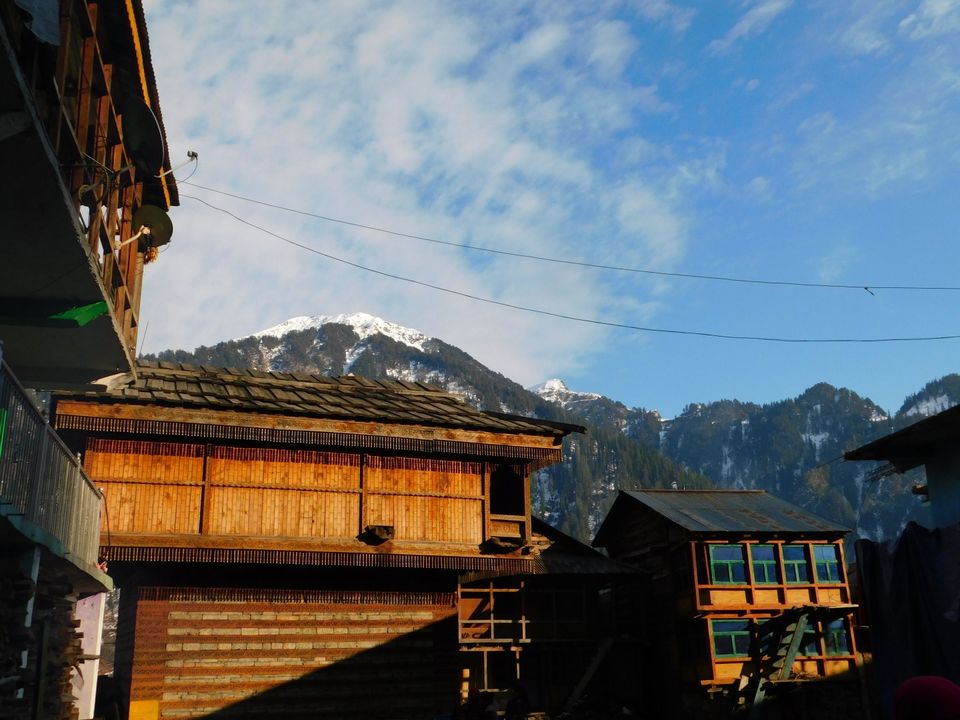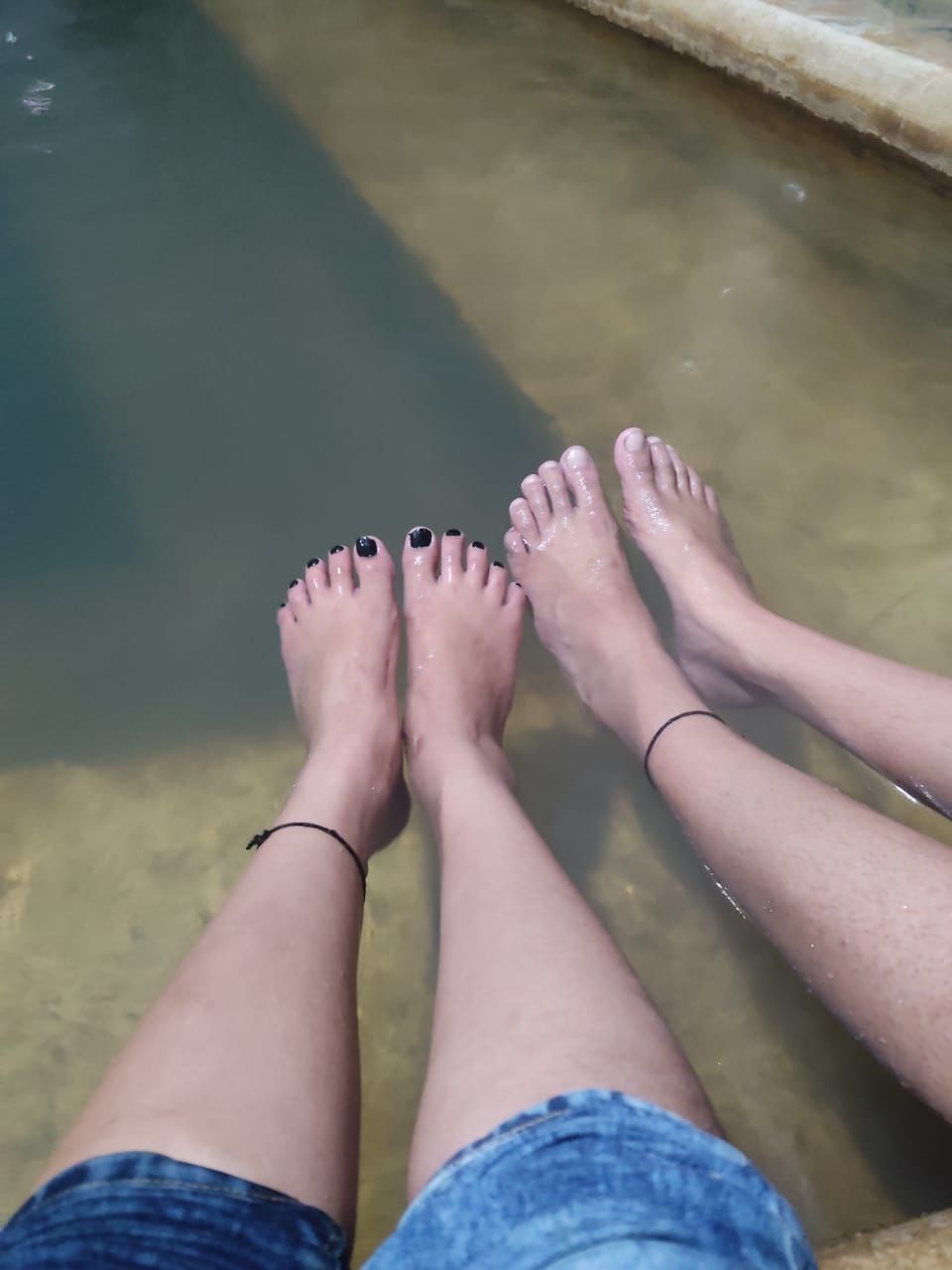 It was the last morning in Kasol. We immediately left for Bhuntar. After a bit of exploring we went for river rafting. It was an really adventurous experience. The extremely cold water and the view of mesmerizing mountains gave a different kind of peace to my heart and were also reminding me that it was my last day of seeing them. We were leaving for Jalandhar the same night.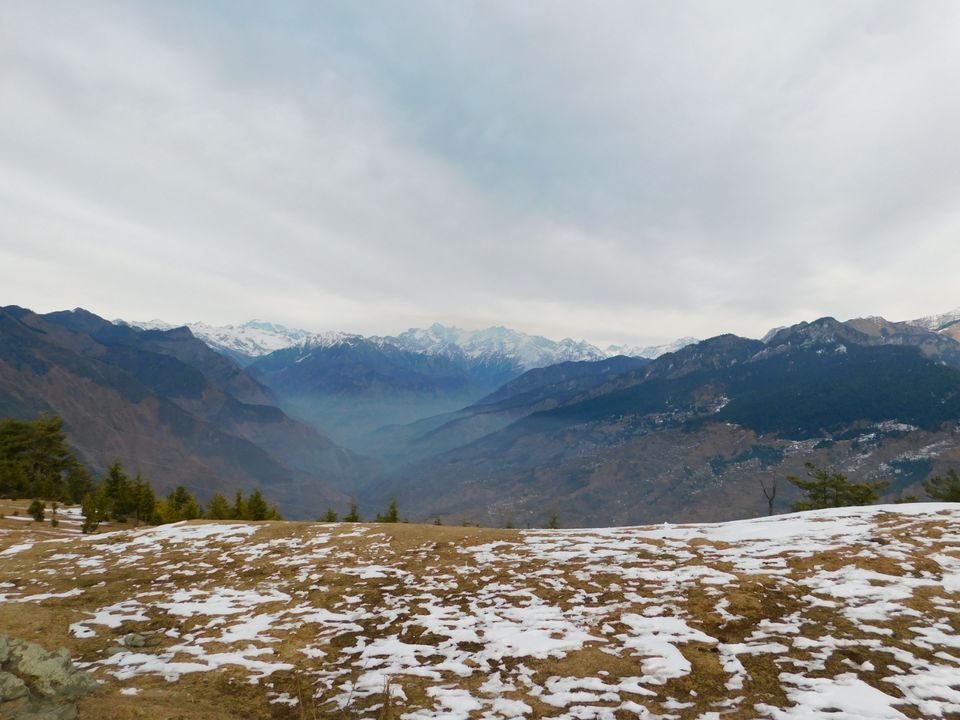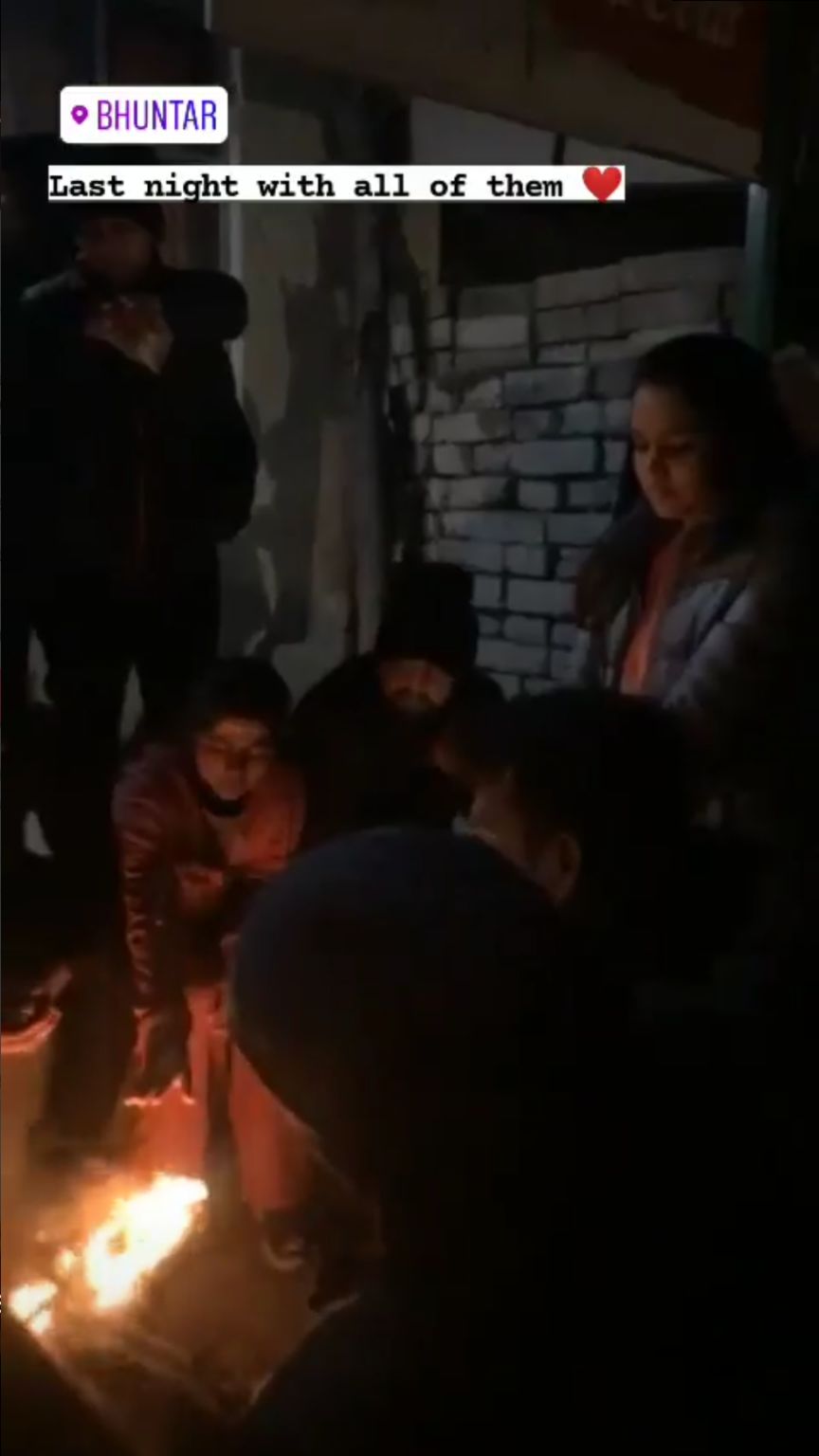 We reached Jalandhar the next morning and thus an amazing trip came to an end. And to quote Naina again "main apne saath yaadon ka ek bada sa suitcase le jaa rahi thi" .