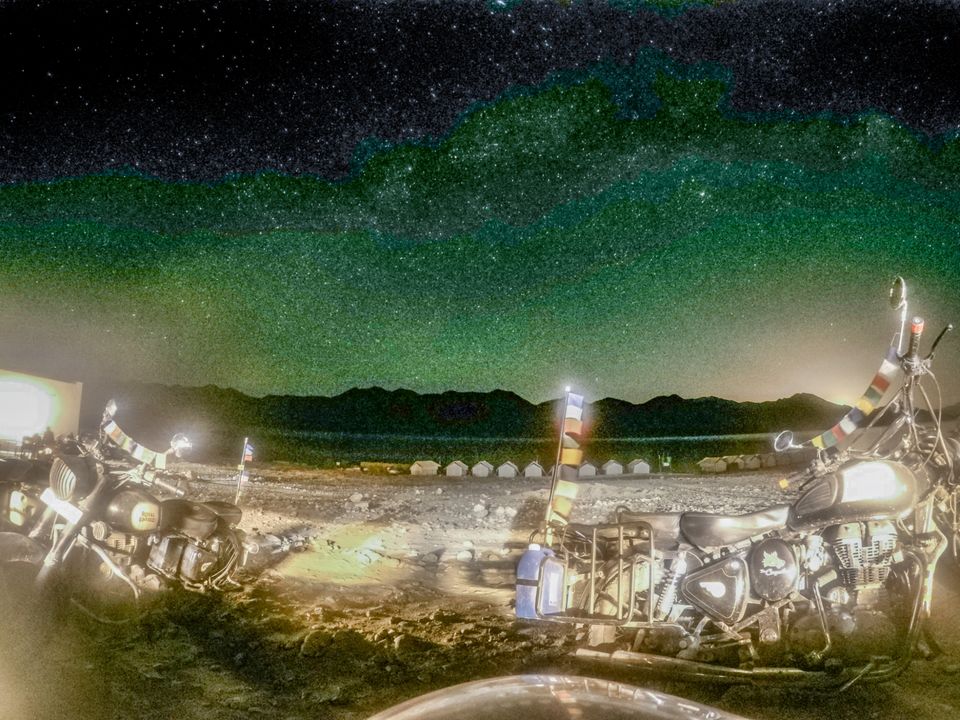 After an overnight stay at Nubra valley, we headed towards the Pangong Lake. After the Movie 3 Idiots and Jab tak Hai Jaan this place became quite popular. The roads are pretty bad but that's the fun. Pure offroading. The view is spectacular, The Pangong lake changes its colors ranging from shades of blue, green and sometimes reddish. Also after watching Jab tak hai jaan, to do a SRK pose with bullet at Pangong was on my bucket list.
There are tents setup near Pangong, we all stayed in tents.  Pangong Lake has one of the best moonrise. We had a bonfire along the lake, due to low oxygen levels at night. Smoking and drinking can be pretty dangerous. As there were some deaths in the past. But we had good reasons to celebrate. We sat there observing night sky, with rum. Starting a bike ride from Goa and reaching Pangong was one of the life victory.
The moonrise which we witnessed is among my best trip memory.
As they say, Spend a night under the sky and it will change you forever.
Witnessed it.