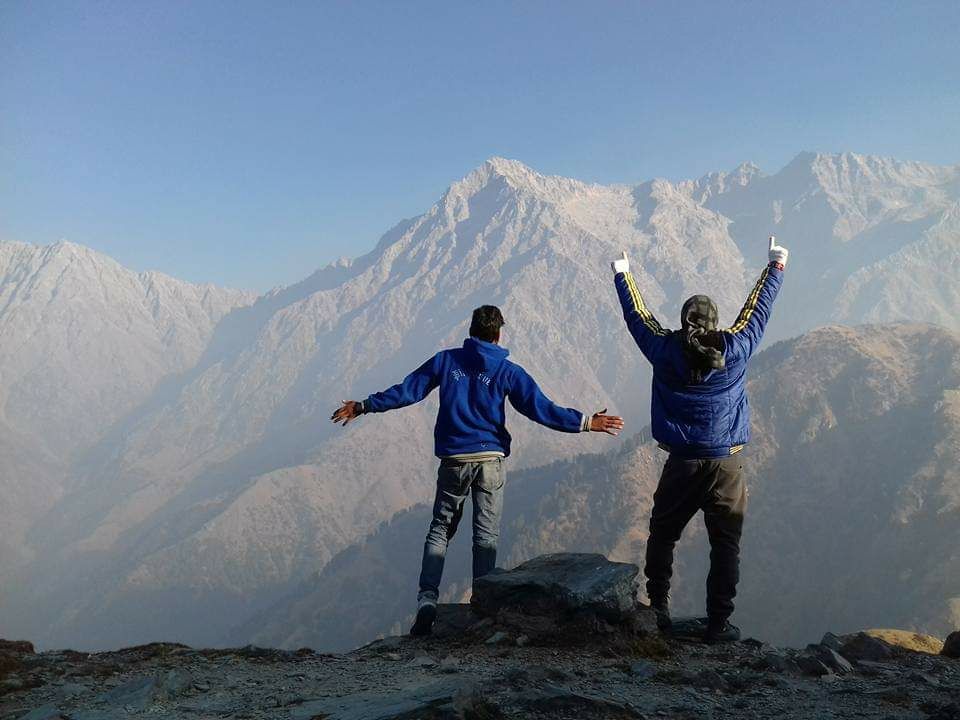 We (college friends)were all ready for our first trekking experience...but we chose this moderately tough trekk "Himani Chamunda" Himachal pradesh
We started off our journey from Jalandhar to Pathankot
From Pathankot....we decided to travel by train to Himani Chamunda....and no need of explanations how awesome travelling by train in hilly areas is..but it was a bit cold at night.
Anyways...we were in love with the scenic beauty of Dev Bhoomi
Next day we reached Himani Chamunda railway station....and after some rest...we started our 25km trekking....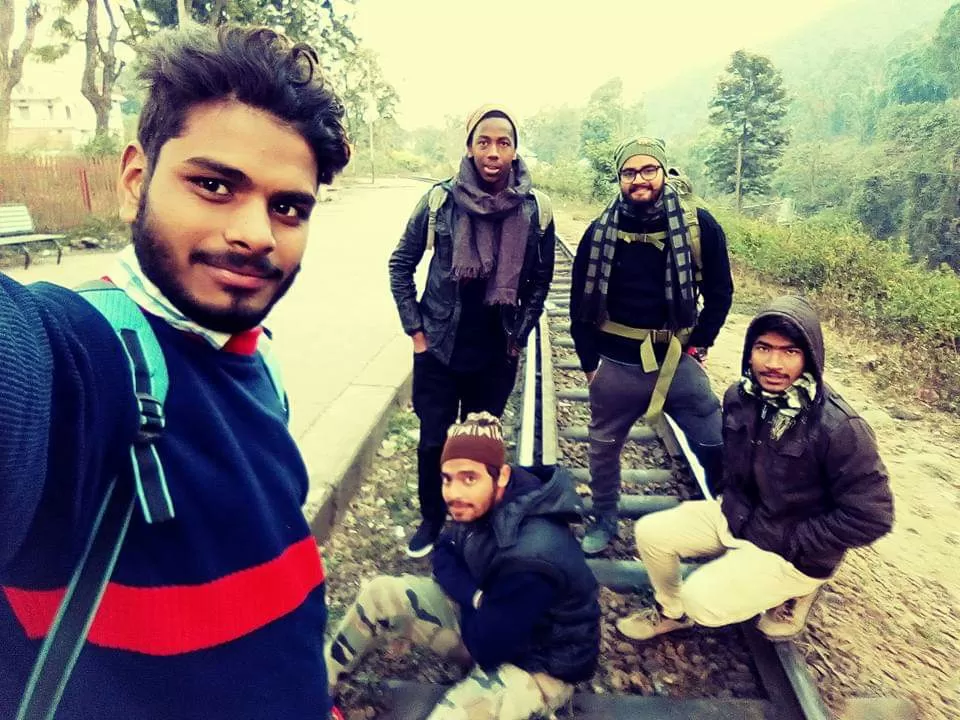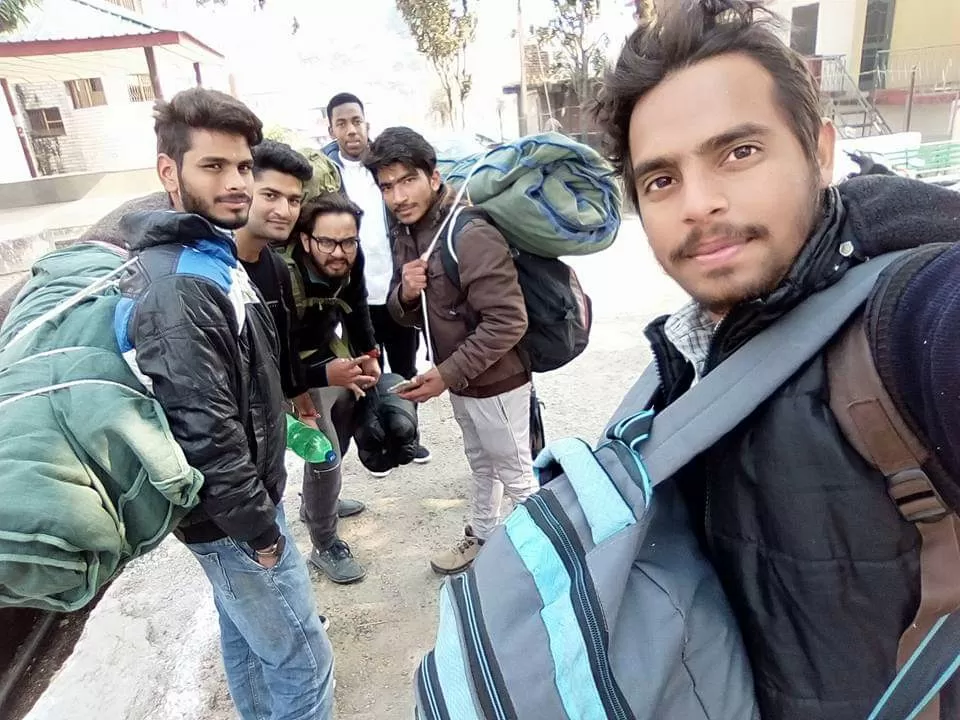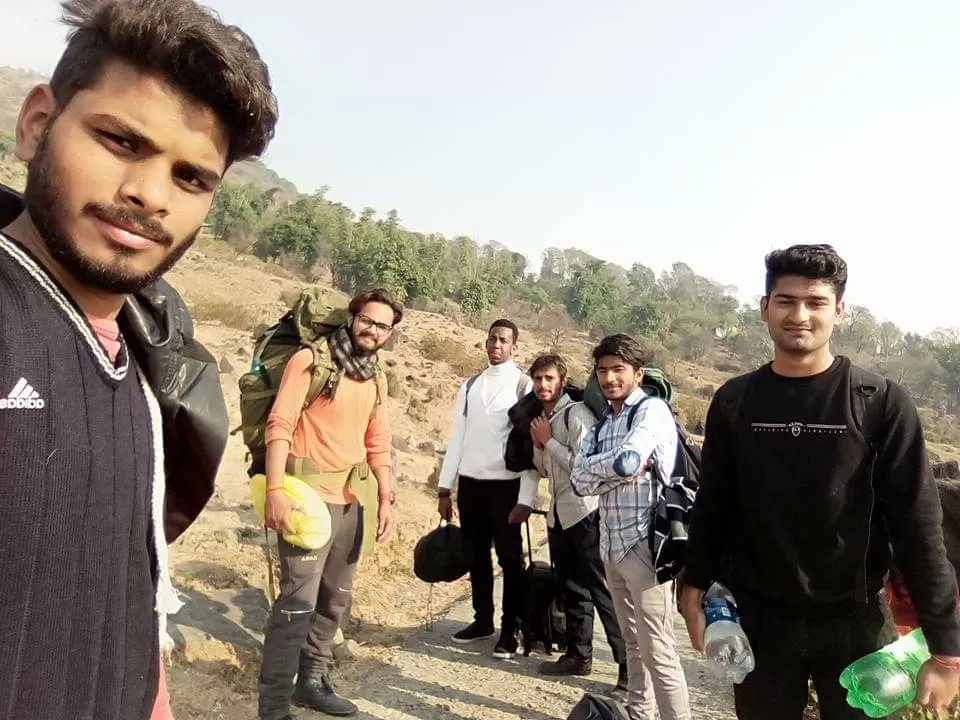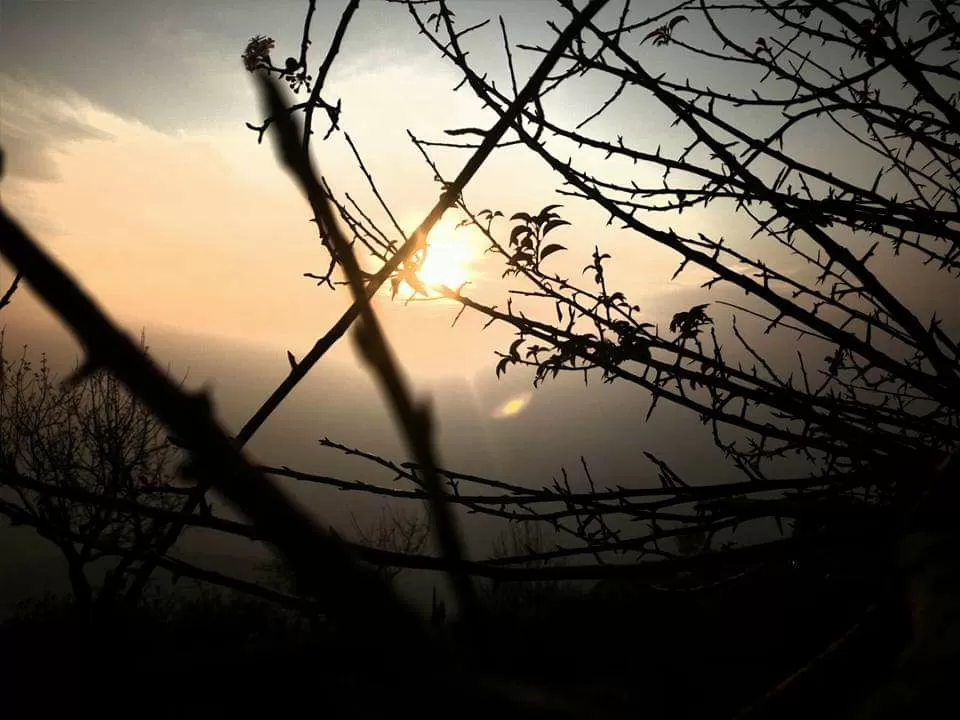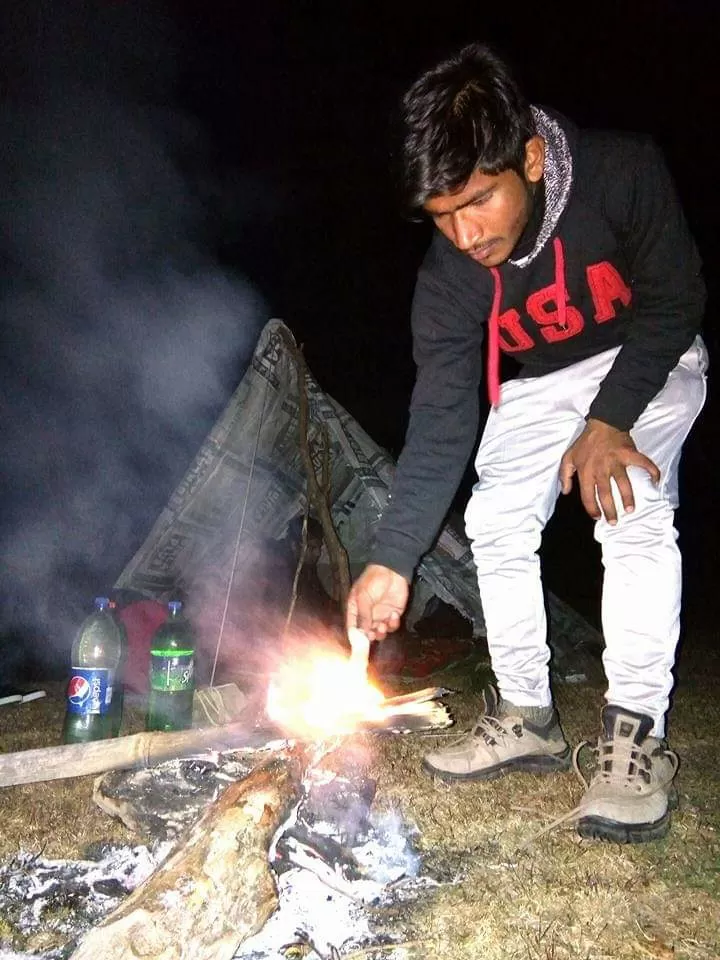 Last day was fully tired and hectic...and so was the coming day 100 times more....
The main problems we faced:-
1) No water to drink...so no water to make food
2) too much heavy baggage
3) Tired fully
4) Very low energy in body
Day started with a cup of coffee....as a refreshment...and trust me... coffee is awesome refresher
So we packed all our stuff...and started our trekking.....we reached a point and drank some water....but that was our last sip of water and we were unaware that we wont be able to get water at heights.....
We were hell of a tired that day...and till sunset...we were all about to collapse....and give up... but somehow...we continued....and didn't gave up.
We were so much tired...that no one was talking with each other...just silence around with sound of birds and insects.....
But we found some space to pillor our tent and it was going to be a chilling night...we fired a bonfire and trust me....fire is a magic, our energy recovered....we ate some dry fruits...no water...so ate some sugar....because it tastes good....and was bringing out the saliva of our mouth to fight dry mouth....
That day we had dry fruits as our dinner ...but no water...we slept in a hope...that we will find water next day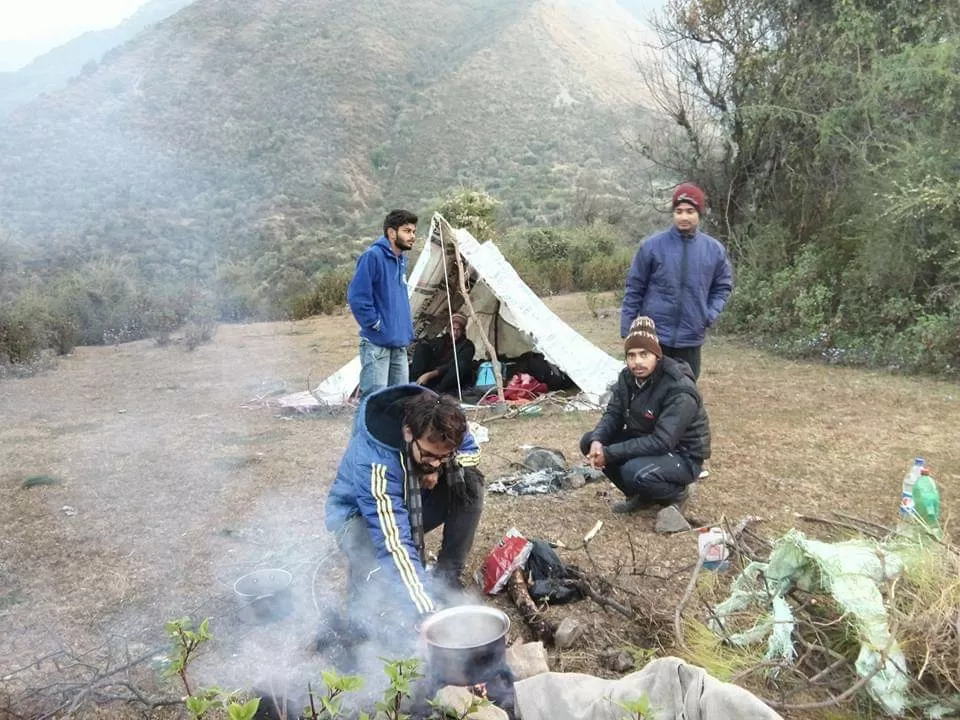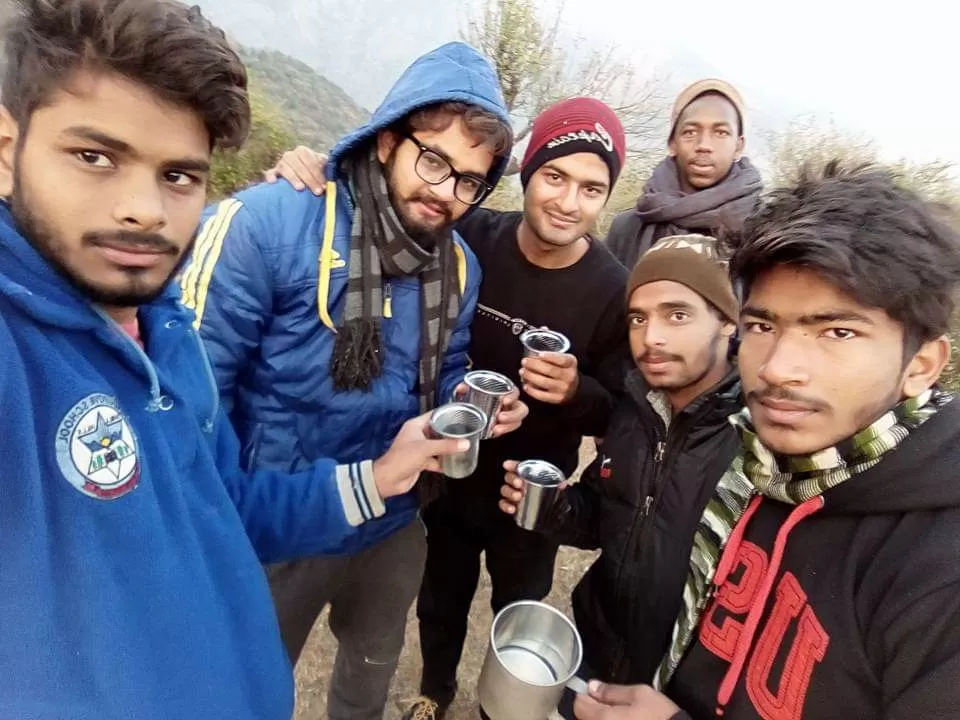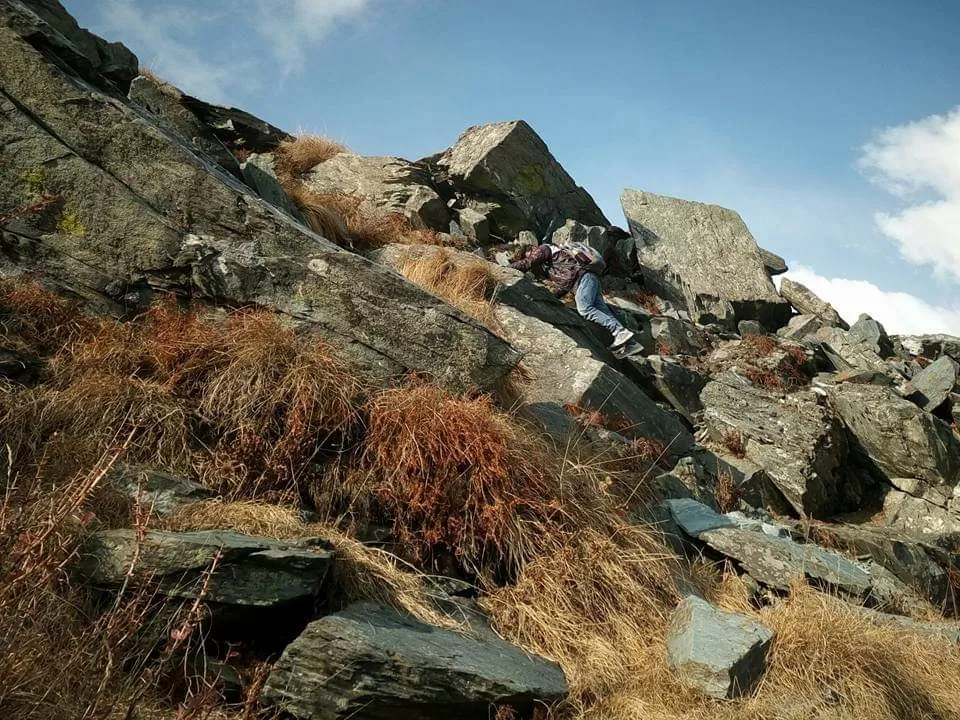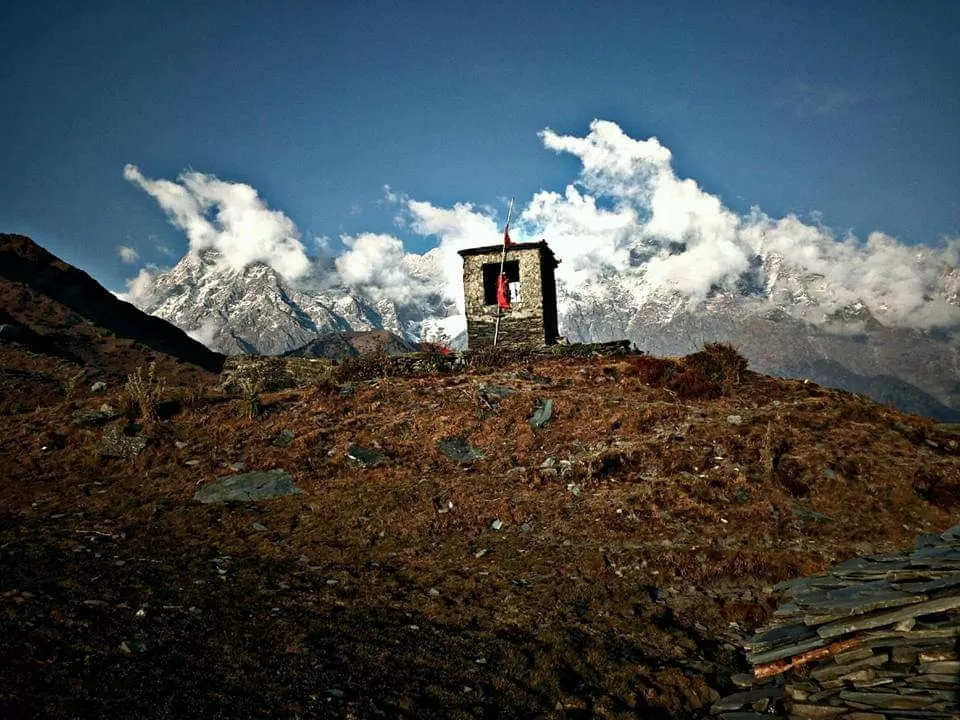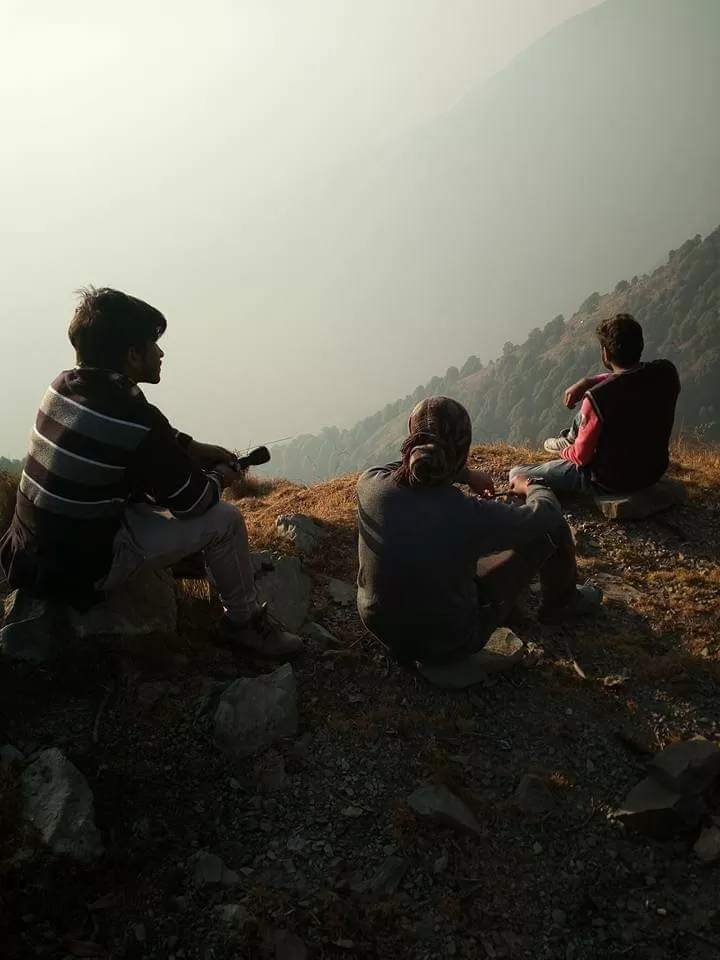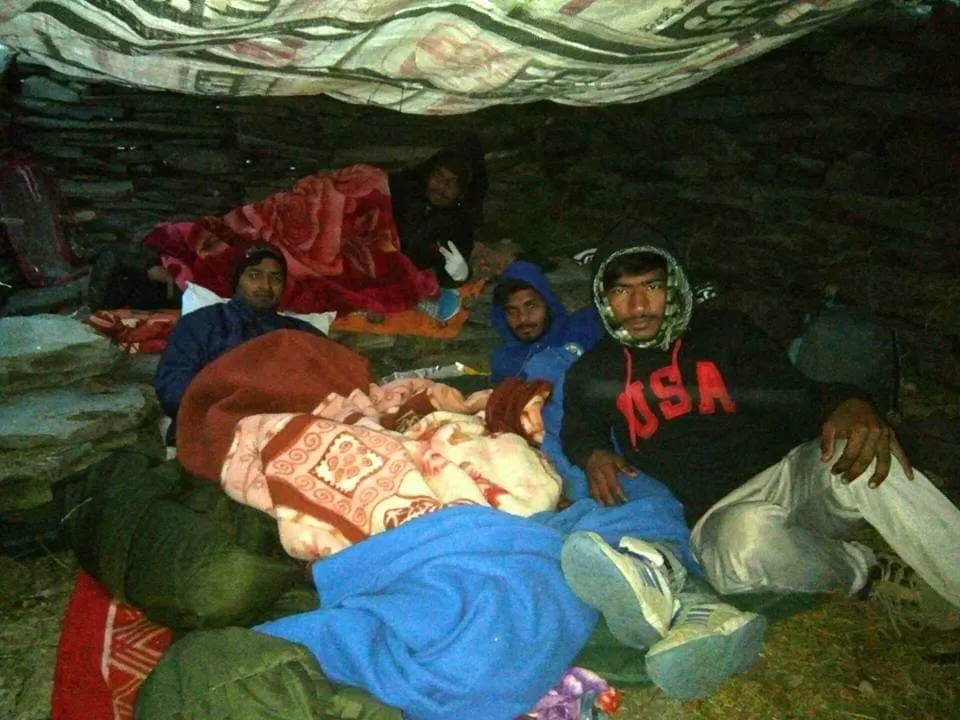 Today was a baaaaannnngggg.......
As we were all thirsty....our body was aching.....and we knew we were not so far from our destination...so we decided to trek to top without our luggage and bags.....
When we were tired we saw something written on a stone....it said something which motivates me in every step of my life whenever I feel like giving up
It said "Don't let the hope die..be proud you were here".
We continued to walk...and were all still hoping that we will find some water on our way
One of our teammate was walking ahead..... almost 50 meters.....suddenly we heard him shouting....I found some water here....till today we don't know how we got so much energy and we literally started running towards him....and what we found was a frozen water that was there from last rainfall and as we saw closely...we saw some worms and insects walking in that frozen water...but what to do...we were all thirsty...so we first melted that ice by heating a fire...luckily we found some stickes there to light a fire
But as we melted that ice...insects were floating in that water ..so we filtered it using handkerchief thrice...and kept on boiling it...and added 2 drops of Dettol to it and some sugar for sweet taste...we got one glass of water each...trust me...it tasted awesome ..that feeling just cant be explained
Finally........
We reached at the top.....and the location, the weather, the cold breeze.....everything was just too awesome....that was the first time in my life ...i had a thought that i have achieved something in my life.....
The glaciers were not too far from there...and the location was just simply awesome.....we laid there for some time...clicked lots of pictures...and shouted our throat and heart out
That was just awesome....
Then we returned to our starting point(using a shortcut) till 8pm and first thing we did was drank as much water we could fit in our stomach....and ate our lunch like we were hungry from a week.
This was the most memorable trek and one of our best trips......
Things i learnt...never give up....its all in your mind....your body will work...way your mind will command it.....so just never give up at any point
"Cheers"