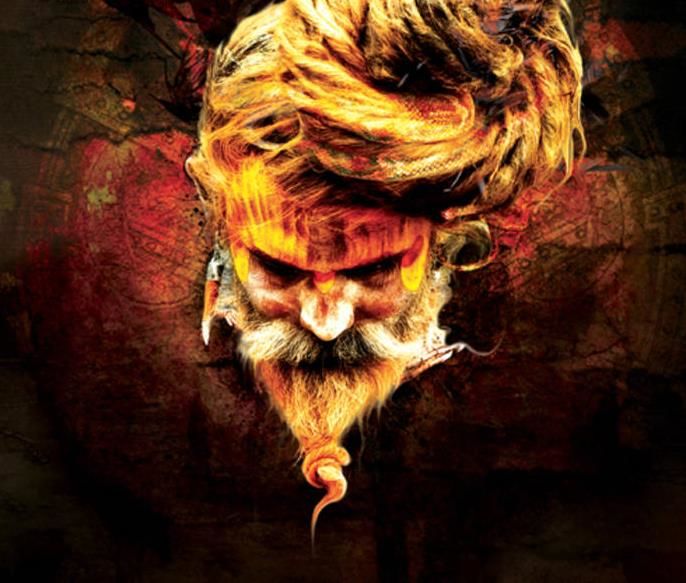 "Wapis kab jaayega tu ghar?" (When will you return home?) "Baba, Shaniwaar ki ticket booked hai Pathankot se." (Baba, I have a train reservation on Saturday from Pathankot.) "Shukra ko nikal ja. Shani ko nahi ja paayega." (Leave on Friday. You won't be able to go on Saturday.) "Kyun?" (Why?) "Mujhe lag raha hai kuchh bura hone wala hai us din." (I have a feeling that something bad will happen on that day.) And I could not leave indeed. What followed was a heinous Pathankot attack by terrorists on Saturday, January 2, 2016.
A day with a monk traveller who 'saw' the Pathankot attack coming

The introductory excerpt was a part of my conversation with a sagely monk I was fortunate enough to meet while on my solo backpacking trip to Dharamshala-Mcleodganj-Triund for the new year. I spent most of my Dec 30 with this guy in Dharamshala. I woke up on that morning to find this guy squatted on the porch of the lodge I was staying in, and his magnetic aura did not make me want to leave the premises for the rest of the day.
He was impossibly calm with eyes that did not express much. Maybe he was stoned all the time or he was actually a wizard who could control his senses, but I could not gauge what was going on his mind at all; and, trust me, I read people well; they don't call me a judgmental bastard for nothing. My plan was set for Dec 30 – I had planned to visit the Namgyal Monastery, the Chintpurni temple, the Kareri lake and finally the Kangra valley. I had wanted my impending new year's eve to be a spiritual experience. What actually ensued was definitely not spiritual, but sufficiently shocking indeed–the revelation of the Pathankot attack.

Here's some part of a great long conversation I shared with the monk, below. (Translated into English.)
..continued from above.
"Why do you say so, Baba?," I asked, startled.
"Beta, I usually get to know these things. I travel a lot because I know things."
"Meaning?"
"Meaning, people don't let me stay at one particular place for long because they are scared by the things I tell them. And humankind is not historically & biologically known to prepare for the future."
"But it's human to doubt, right?"
"Exactly. The term "doubt" was invented by humans only."
"I don't get you."
"You are a curious young man. But you will also doubt what I say."
"Baba, why won't I? Why would I want to believe that my concrete plans could go disarray all of a sudden?"
"Well, you make contingency plans for disarrayed plans."
"Yes, but why must I?"
"Because yours is not the only parameter in this world, my dear. The world doesn't function according to what merely you want; there are greater powers that are far more sinister."
"Are you talking about God?"
"Do I look like a person who believes in God?," he asked while rolling his stash.
"Umm.."
"No, God is created by man only. So is the evil. But, man is more evil than the Devil himself. Tell me, wouldn't you go an extra mile only when pushed?"
"Umm… Yes. But what are you alluding to?"
"I'm alluding to the theory that the evil within us overpowers the good by several multiples. You see, we are forced to be good; but evil comes naturally from within when we are harmed."
"Ok.." By this time I was totally confused and assumed that he is just stoned.
"No. I'm not stoned."
I was taken aback. How could he?
"I'm just saying that it's logically possible to know what people are thinking. And when you practise it well enough, you master the craft."
"Still doesn't explain how you say that Pathankot attack will happen exactly on 2nd."
"If you start living your life like I have lived, nothing will surprise you anymore. I see things and I know. I have just come from Pathankot last night, and had been sleeping on the floor of Chakki Bank railway station only for the past four nights. I saw some fishy things going on, which I tried telling to the authorities there. They chased me out of the station. That's when I came here. That's how I continue to survive. Man can't take a bad news peacefully. It's surprising how the ultimate destiny of every human is death only and still people live as if they'll live forever."
I remained silent.
"Just don't go to Pathankot on the 2nd," he warned.
"Baba, I need to be back to office on the 4th."
"Beta, you'll only be able to work if your body can work."
I was with him till midnight, smoking and talking about everything under the sun. He had been suffering from some grave disease, I could make out, but I never asked. He was a very smart man who detested technology and lived as a mendicant.
The following morning I woke up, he wasn't there anymore.
I did go to Pathankot on the afternoon of Jan 2, and when it all began in the evening and Pathankot was all sealed, I was numbed by the on-goings. The monk's words rang in my ears. I stayed in a shady hotel in Pathankot and finally left for Delhi on the 5th.
I called up the lodge owner in Dharamshala to enquire if the monk had come to that place again. The lodge owner responded in a puzzled manner, "Which monk?" He did not know one bit about whom I was talking about even on further elaboration. I just wondered what I had gotten into.
Where the heinous act occurred. How could he tell me about the Pathankot attack before it happened? The questions remain unanswered till date.