Back in Feb 2018, I was in planning mode for my Malaysian Backpacking Trip. This is when I first thought of staying in a backpackers hostel as this will help us meet new travelers from range of countries and at the same time save us a bit of penny. This is when I booked my very first hostel that too in a foreign country. I booked two beds for Rs.400 per bed/per night (For me and my wife) in Soluna Guest House (Langkawi, Malaysia) for 3nights.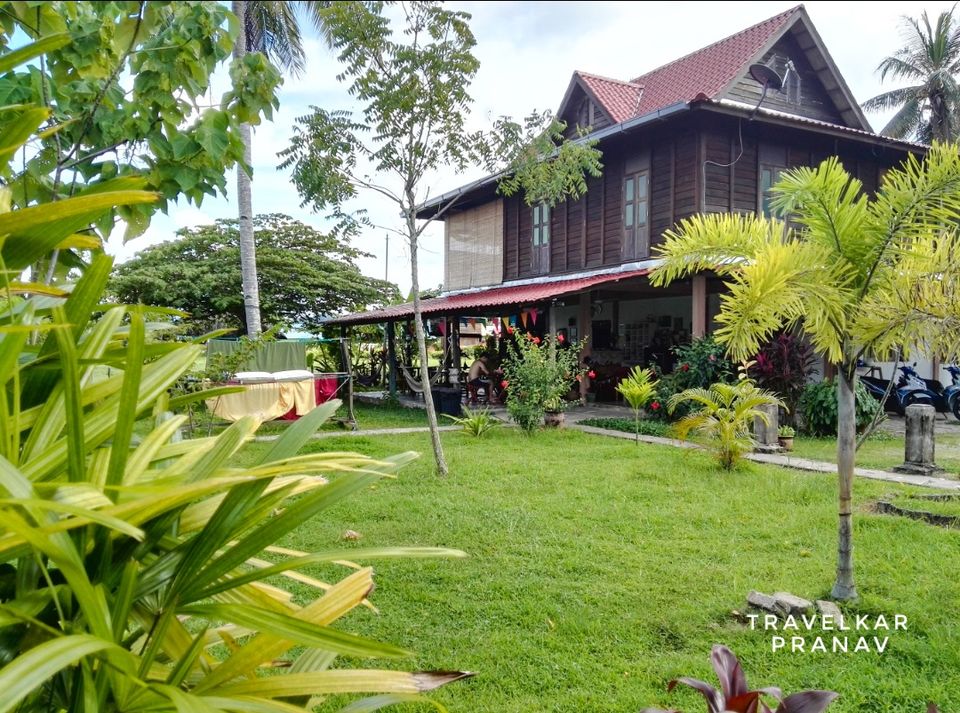 Bang to Langkawi, I was already in love with place for its natural earthy beauty especially after being in Kuala Lumpur for 2days where you can find man made architectural beauty. As soon as I reached the location, I was a bit skeptical looking at the road which led to the hostel. This was narrow uneven soil road. But as soon as I entered the actual campus of Soluna Guest House, I got a very safe vibe. I was just observing the overall campus, boards, kitchen, pamphlet etc. Then came a young lady 'Nadia' asking how can she help us. We showed our booking details, passport and other required documents to her. She checked it and we completed our rest of the formalities. She then explained us about all the hostel facilities and hostel rules which are to be followed so that other travelers can avail it easily.
Hostel Facilities :
1. One set of bedding, pillow and blankets
2. AC in the rooms will be from evening 7pm to 7am.
3. Hot water facility 24 x 7.
4. Locker of almost 50 L volume.
5. Kitchen with all types of cutleries, spices, salt & sugar.
6. Microwave & Refrigerator
7. Bikes on Rents
8. Day Tours having pickup from the hostel
9. Library
10. Tea, coffee & Juices available
Hostel Rules :
1. Maintain silence in the rooms (you can use lounge area for playing music, cards and any other entertainment.
2. Whenever you use any kitchen cutlery, you must always clean them after use and keep back at designated place.
3. If you want to keep any food item in refrigerator, then you must right your name on it before keeping it inside.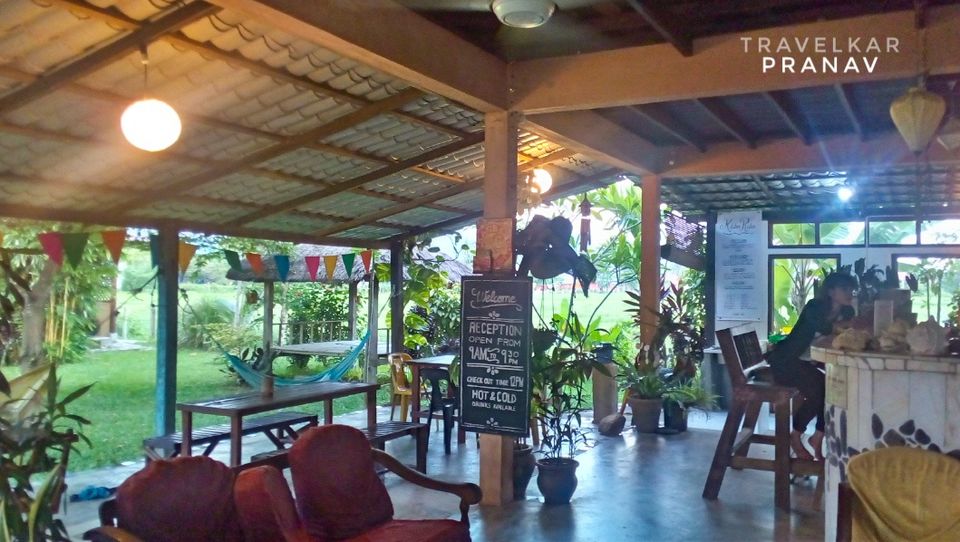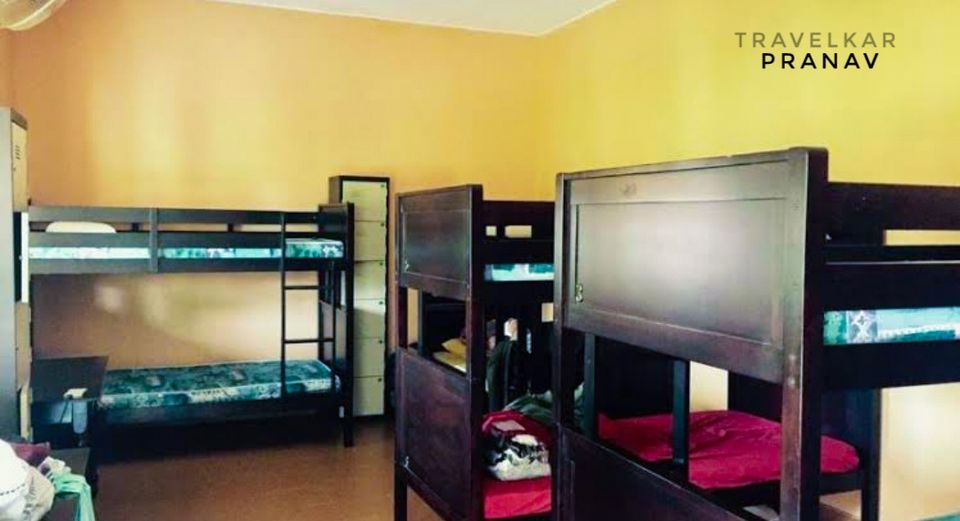 As soon as checking in, I headed for shower which was very clean and user friendly. After getting fresh, I had a cup of coffee and we headed out straight to the beach. We relaxed on the beach for a while, had expensive Indian food at Mumbai Palace, came back and relaxed for a while on our beds. While we were in the room, we made two new friends, Christy, Grace & Jordina. These two girls were from South Africa but were working in Hanoi (Vietnam) as English Teachers. There journey from South Africa to Hanoi was woth listening to. Around 4oclock I ordered a coffee took a book on Langkawi and sat on a special seat which became my favourite seat till date. Reading about the the history of Langkawi took me in a totally different world making me to think how beautifully this land has transformed due to very simple tourism aiding steps taken by the then Prime Minister.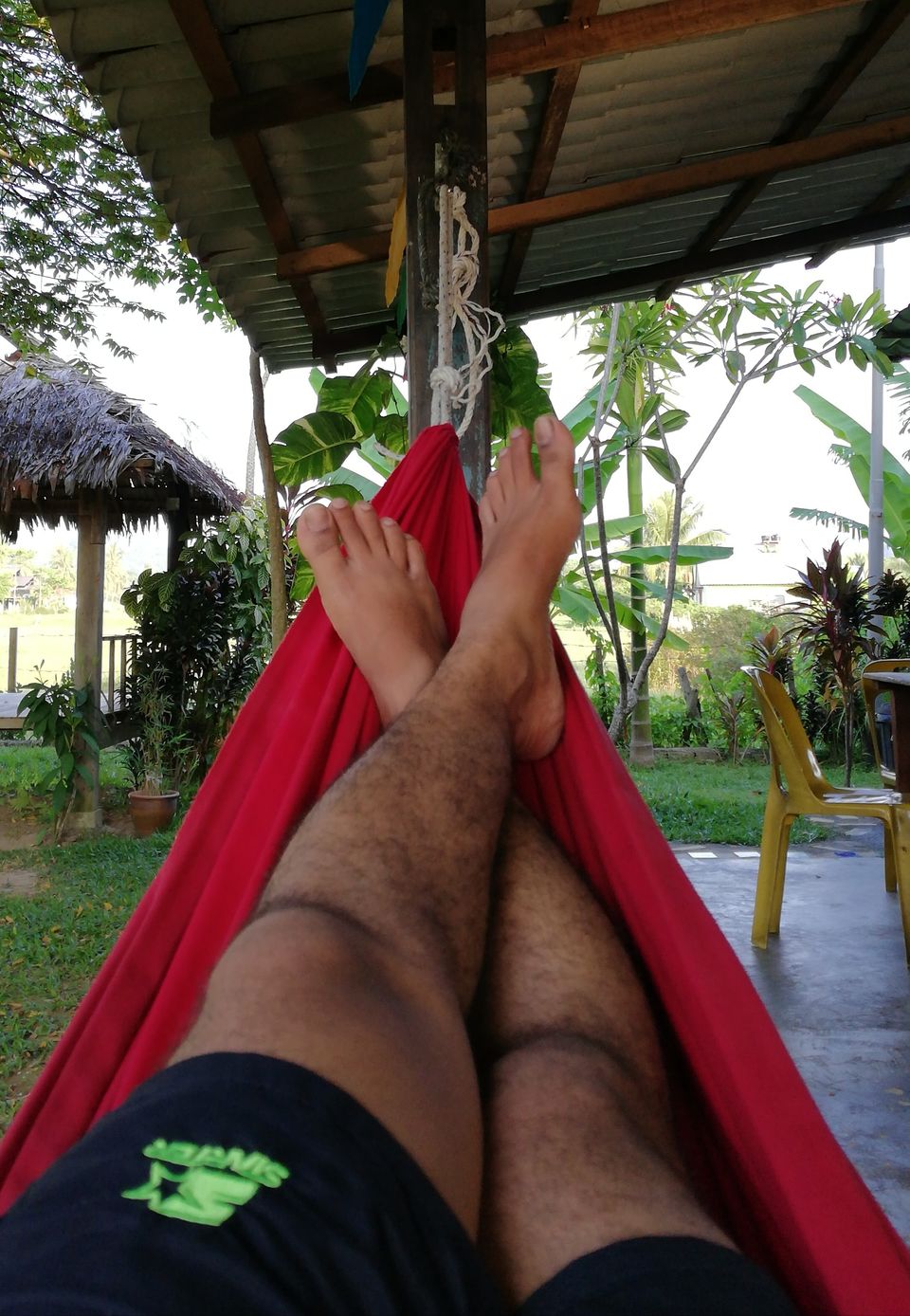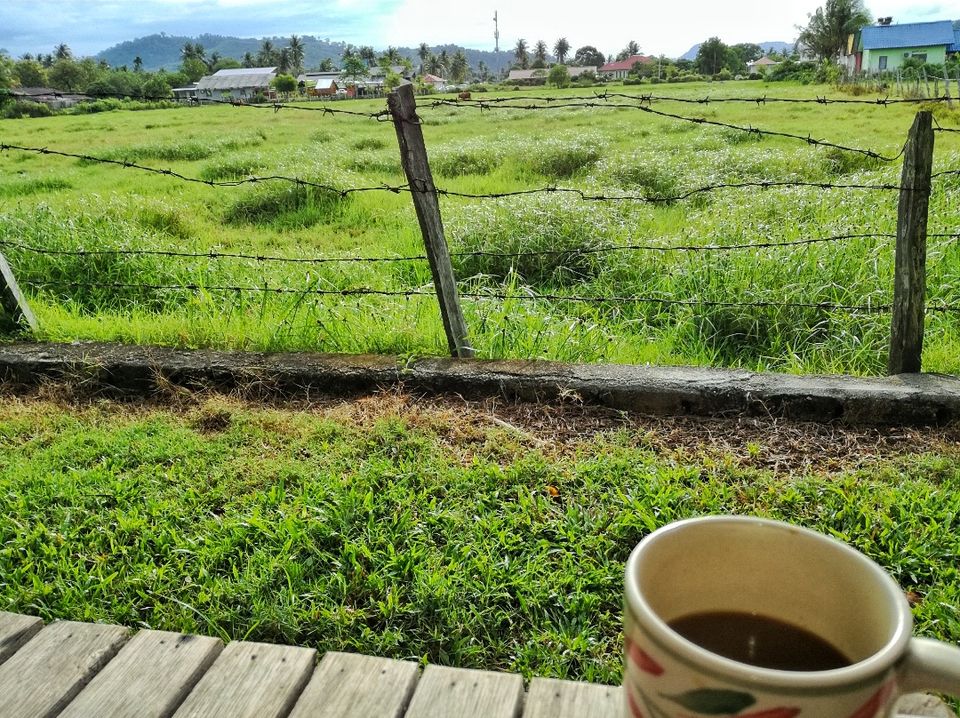 In the evening we went to the beach again as we wanted to experience the sunset of Chenang beach. We enjoyed a lot, took great shots and returned to market area for food. As we had a expensive meal in the morning we decided to have something local. But our plan went terribly wrong as we couldn't eat any of the local food we had ordered. This is when our hostel come to our rescue. We took packs of maggi and prepared it at the Soluna's well equiped Kitchen. We had everything we would need while making maggi, just like our home. This kitchen had also the basic spices, salt and sugar you would need. Imagine if we would have been staying in hotel, then we would have to go to the same expensive Indian hotel resulting in unnecessary extra expenditure.
One the next day Christy and Jordina too joined us on three island tour. Our friendship increased during the this period and they were very curious about India and Indian culture. After coming back to the hostel, we also showed them our wedding videos. They were astonished with the facts the way Indian rituals, marriage and receptions are. They were in love with our wedding and wanted have their wedding in Indian style as well.
We wanted to visit the famous Langkawi Sky Bridge on Day 3, but unfortunately it was taken for maintenance. This is when I can again consulted the hostel manager 'Mr. Apaq' about the alternate options we could have. Apaq was very generous to suggest us range of options after we decided to go Penang. Soluna also gave us a day's refund as we had decided to check out in 2nights instead of 3nights. After sometime we had a very healthy discussion about our personal lives. We both still have whatsapp conversation whenever possible.
In the evening we went to the beach had some italian food and very back to hostel to see that Christy, Jordina, Grace & Fleur (A girl from Holland who was on her 120days of vacation) were playing cards. They happily called us to join them. Fleur had a very new game we never heard of, it was a bit like UNO. After some time Mike(Germany), Erik(Germany) and Puck(Netherlands). We played one more round of cards in which I won. After playing cards we all had a small introduction about each other. In this conversation I realised that these people have already visited like 20 to 30 countries and having such a diverse experience about each other. We had a healthy discussion about the water crisis happening in South Africa, Brexit affects on Europe and many other social political topics.
Cost & Booking details :
The charges at the guesthouse range from Rs 400 per bed to Rs 1300 for a Double bed AC room. This rate depends upon the conversion rate as well, druing my travel (1RM = Rs.16).
To book a bed or a room, you may search them on booking.com or you can directly visit their website 'www.solunaguesthouse.com' or call them on +60 4 955 2764
Things to do near the hostel :
1. Soluna Guest House is quite close to the very famous Chenang Beach. You can hop on to the beach within 5mins. You can take three island hopping tour or various day tours.
2. You can rent the bikes from the guest house and go to Langkawi Skybridge.
3. This guest house is in a very close proximity of the main market area. So you can shop and have local food at this market as well.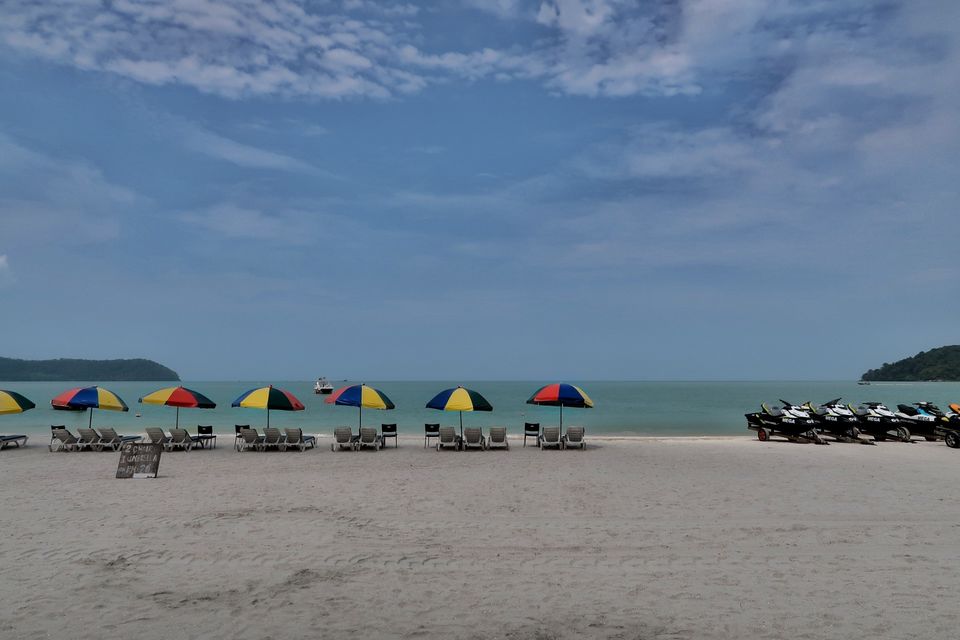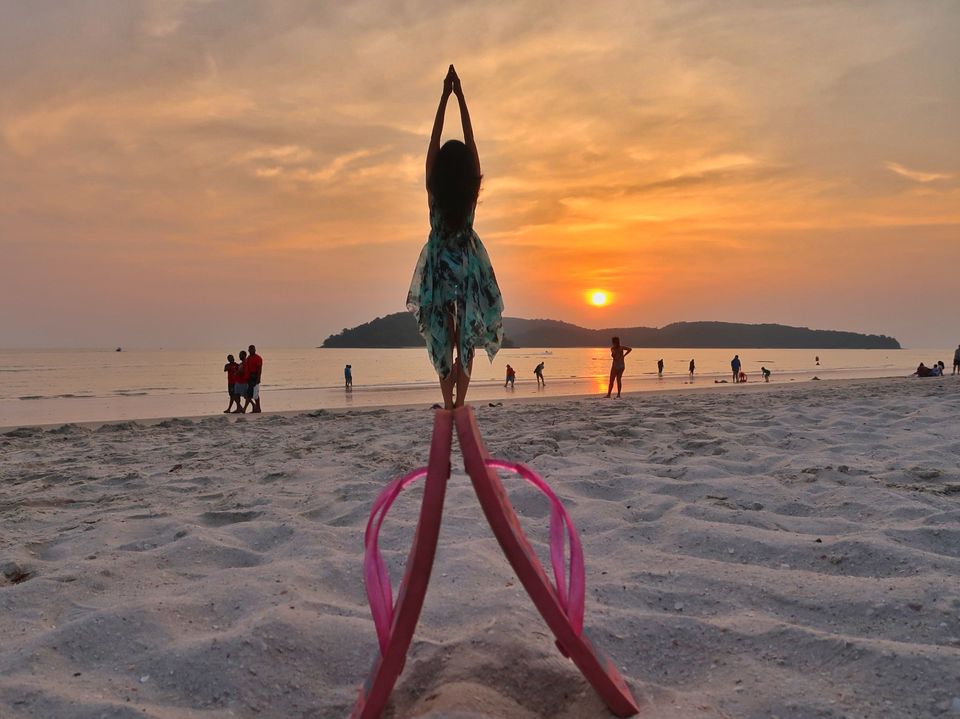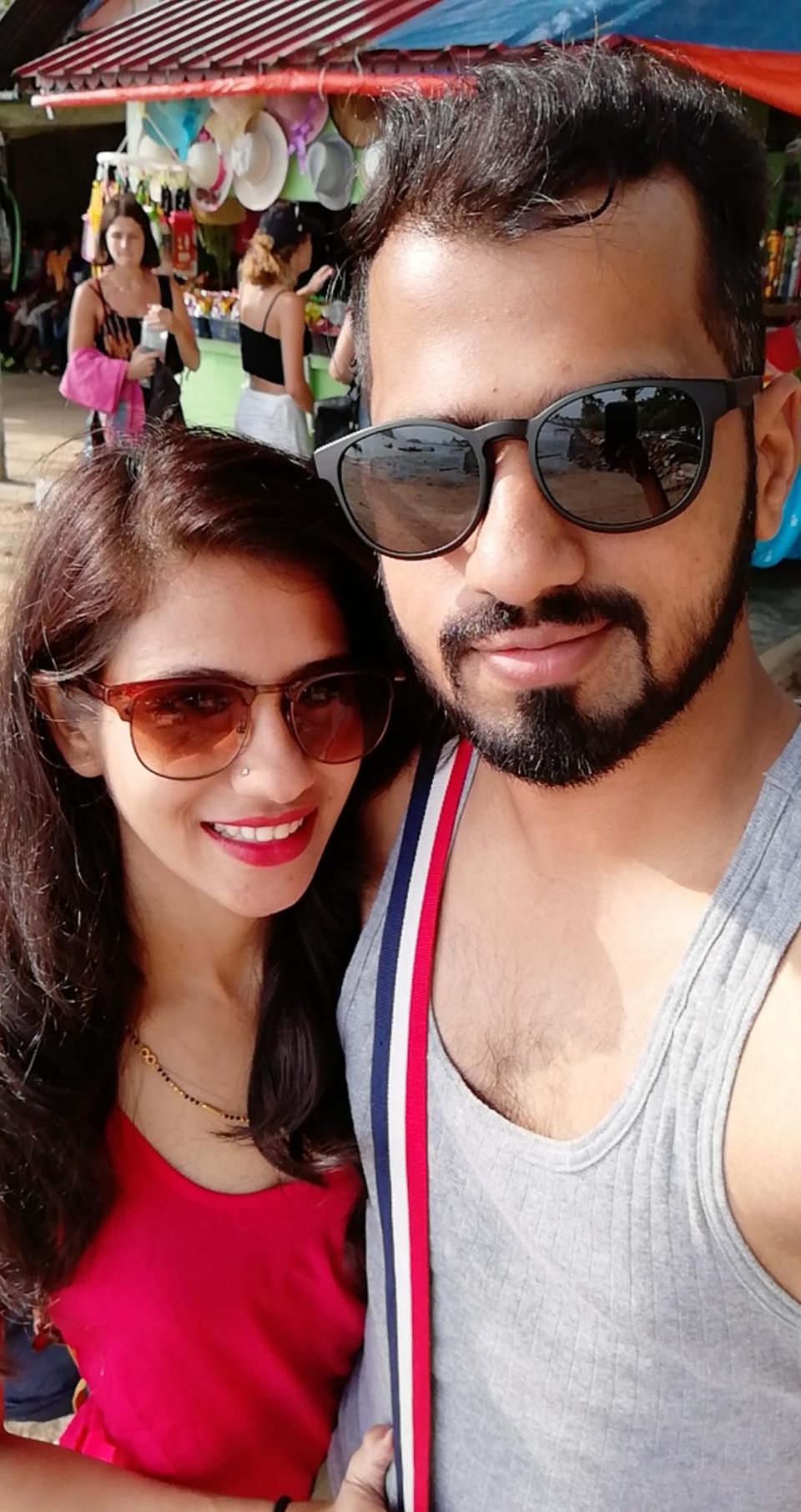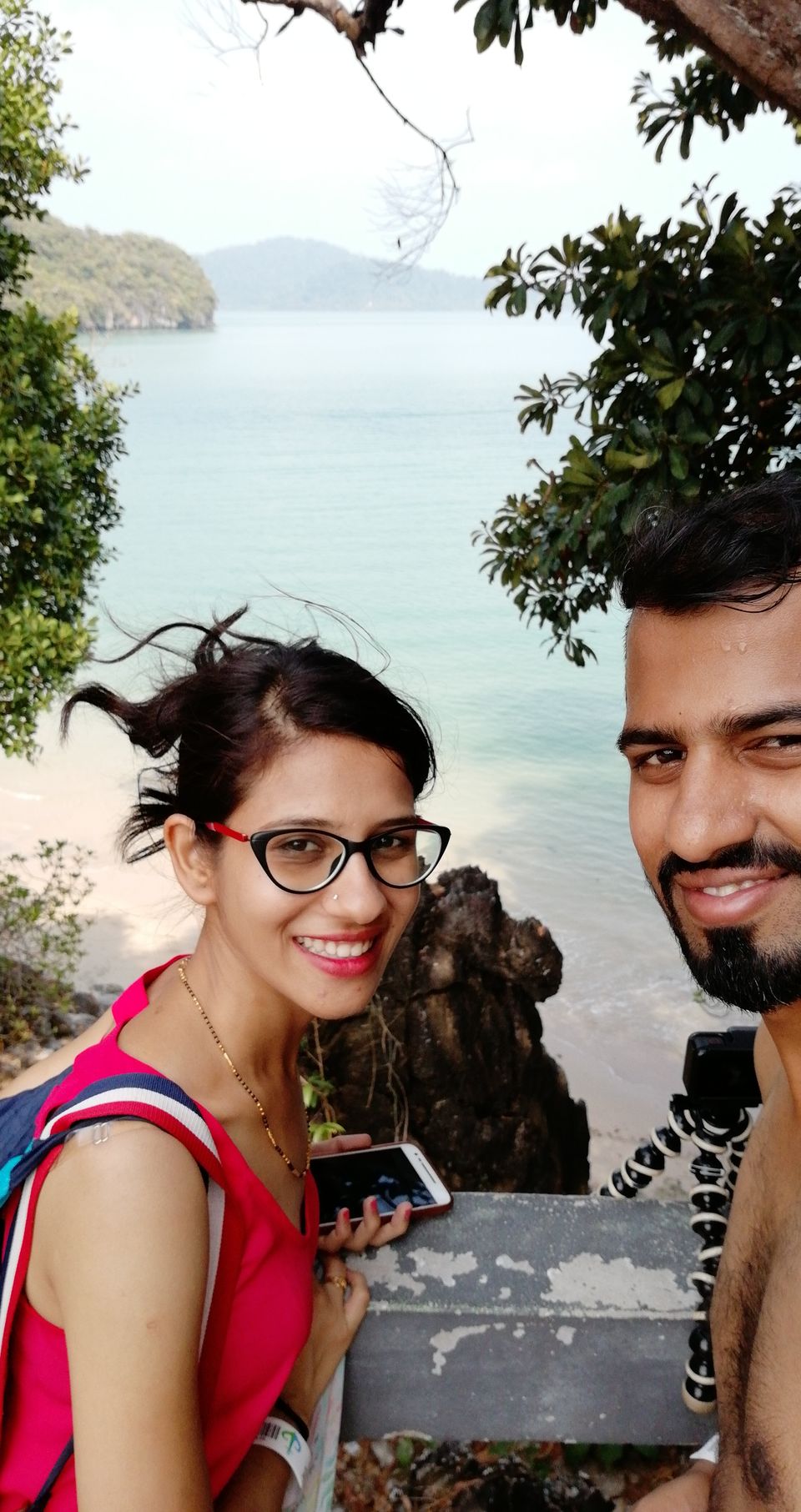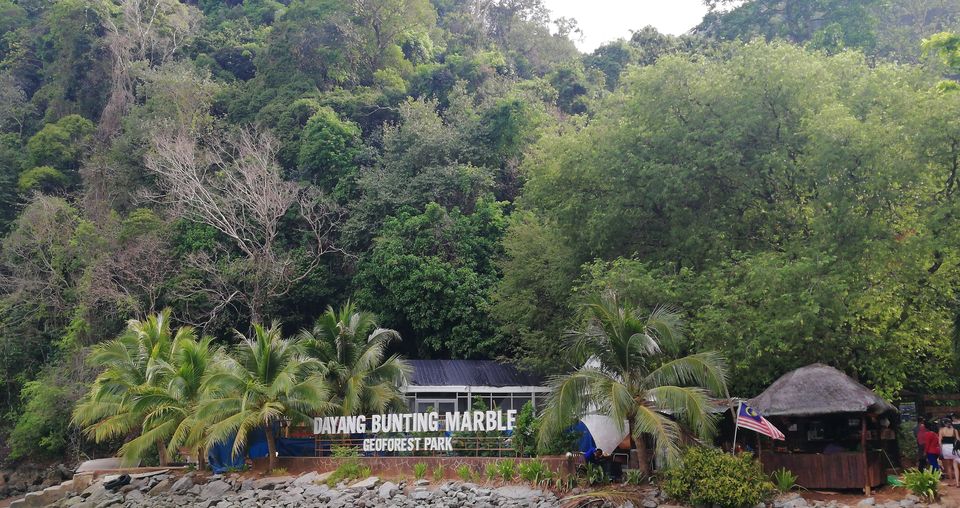 Summary:
To summerize I would say my first hostel experience was beyond my expectation. I didn't think we would make so many new friends and would get so much of information about rest of the countries in the home. We literally felt like we were at our home especially with the facilities Soluna Guest House gave us. Living in the hostel gave us a very different travel perspective. We made very new close friends, who are in regular touch and sharing each others new travel destinations.
This would have not been possible if we would have stayed in hotel. So I would recommend you everybody try living in backpacker's hostel once.
From more such travel stories follow us on
Instagram : @travelkarpranav
Youtube : Travelkar Pranav