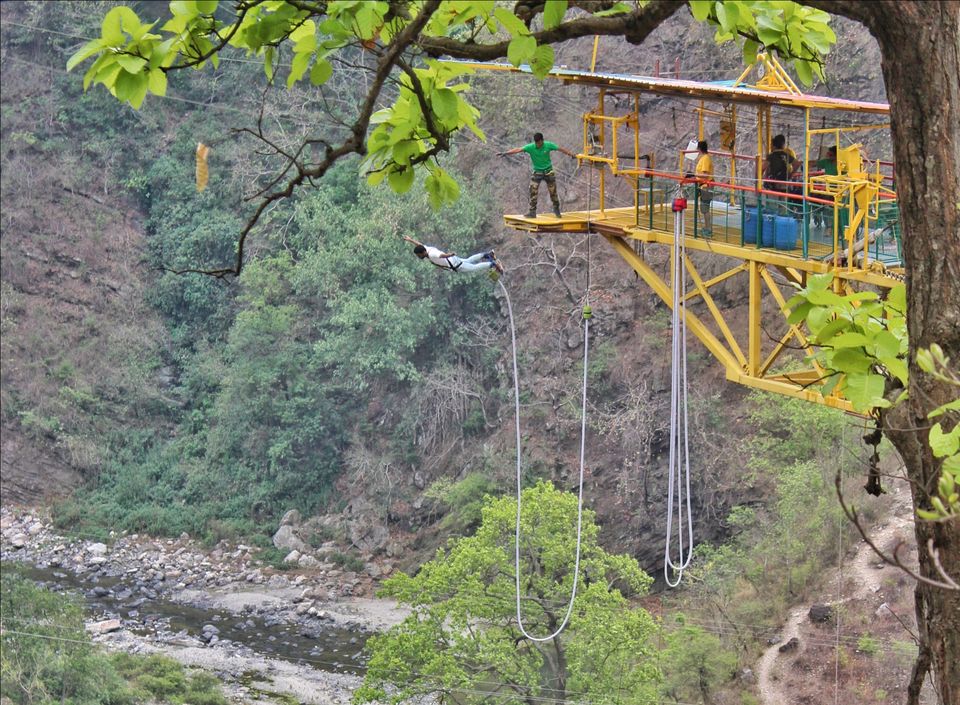 Rishikesh is the go to destination for adventure seekers all around India. Not only does it serve as a hotspot for most of the adventure sports but in addition to that it is calm and beautiful.
The two most famous adventure sports being the bunjee jump and the river rafting is a must visit while on the trip to rishikesh.
At just 7 hours away from Delhi, a weekend is more than enough to indulge in such activities for northerners.
If someone wants to do both these activities on the same day, it's quite possible and reasonable to do, as you will be left with the other days to explore the other spots in the city.
The Bunjee spot is a few kilometers away from the main area, one can book the Bunjee jump in advance from the booking office of "Jumpin Heights" or straight away go to the Bunjee spot.
To do both the activities on the same day, start early and reach the Bunjee spot Early around 8-9am , the queue would be less and people are served on first come first basis, irrespective of a prior booking. They'll brief you about the jump and mark you according to the weight category and that's all. After waiting for about and hour,  you're turn would definitely come. 
It would be noon by the time you come back to the main rishikesh area near the lakshman jhula, try to find any  river rafting activity centre, they'll hook you up within an hour or so, have some solid food and replenish your body fluids because rafting is a very physical activity.
For rafting they'll take you up on their own vehicle along with the raft and other people to the starting point which is Shivpuri, 16kms up and away from the lakshman jhula where the rafting usually ends.
By the end of the day you would have had a experience of a lifetime, jumped from a 250ft high spot and then crossed all the water rapids and not to forget while the river rafting they stop the rafts at a spot where you can jump from a small cliff as well. So the cliff diving is an added bonus.
The Bunjee would cost you INR 3600 (+ 750 if you want the video of the jump in a DVD )
But river rafting is the most value for money adventure sport I've done personally in india at only INR400-500 per person.
I highly recommend the visit to rishikesh, because there is no other spot in India which has so much or adrenaline pumping at the same time ⚡⚡⚡