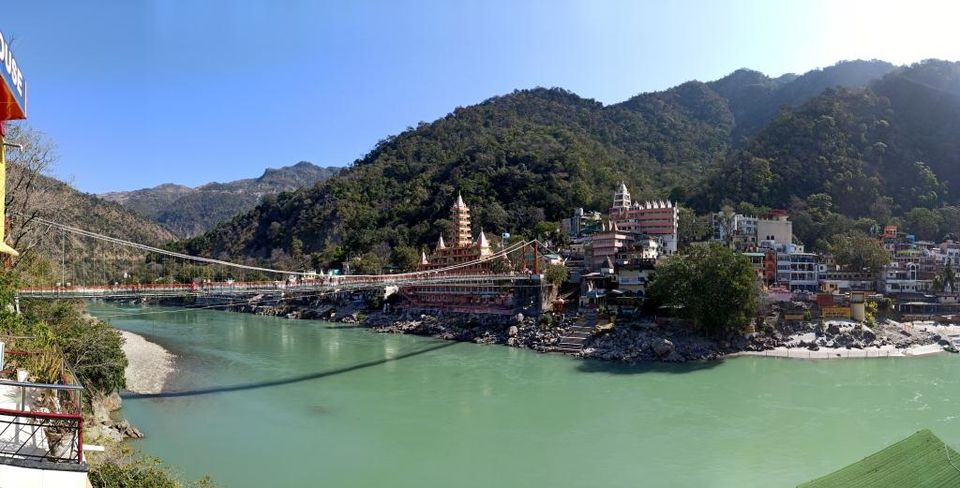 Rishikesh is an enchanting city situated in the beautiful mountainous state of Uttarakhand. The town is usually called the Gateway to the Garhwal Mountains, and you will love its serene vibes. The town is among the top destinations not miss while in Uttarakhand, and it offers a rich cultural past with modern vibes. Because of the diversity that the city has to offer from the serene vibe to adventure activities, it can be called the Land of God or the adventure capital of India.
After I got married last year, my wife and I decided to go on our first tour in India, and we chose Rishikesh and Mussoorie because of the thrilling reviews that we had heard about the cities. Since there was a time constraint, we planned a short trip with a limited budget and hence, decided to go on a backpacking adventure.
Getting there: Rishikesh is linked to numerous routes, and one of the popular ways to get there is from Delhi. Rishikesh is about 240-250 kms from Delhi, and you can take a 30 minutes flight from Delhi airport to Dehradun's Jolly Grant airport if you are short of time. Once you land at the airport, take a taxi to Rishikesh, which is less than 30 minutes journey. You can also travel by road to Rishikesh from Delhi, and this will take about 6 hours.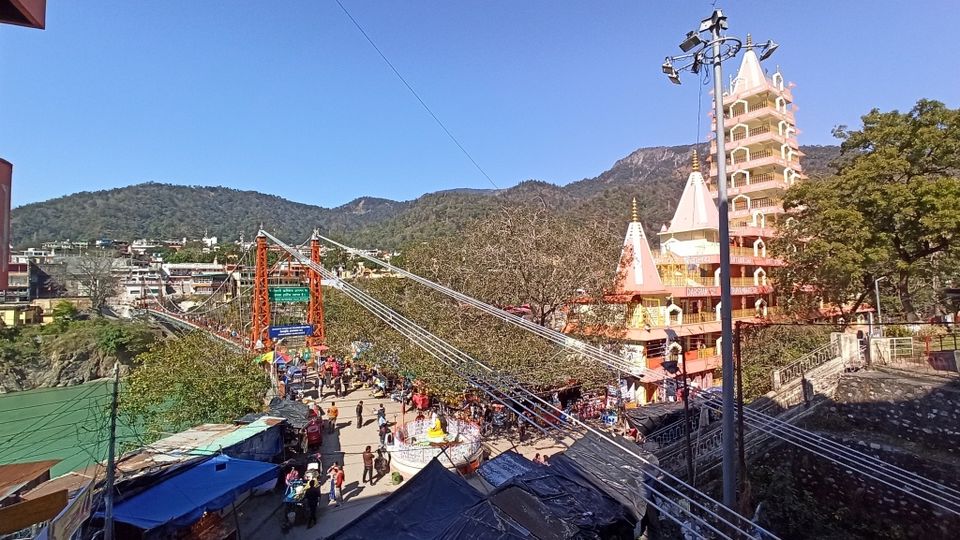 Pro tip: Generally, we don't book hotels in advance and try to visit the place in off season. You can get cheap deals and easy availability of hotels. Also, you can take a look at the hotels in real-time and then book them online to get the best rates.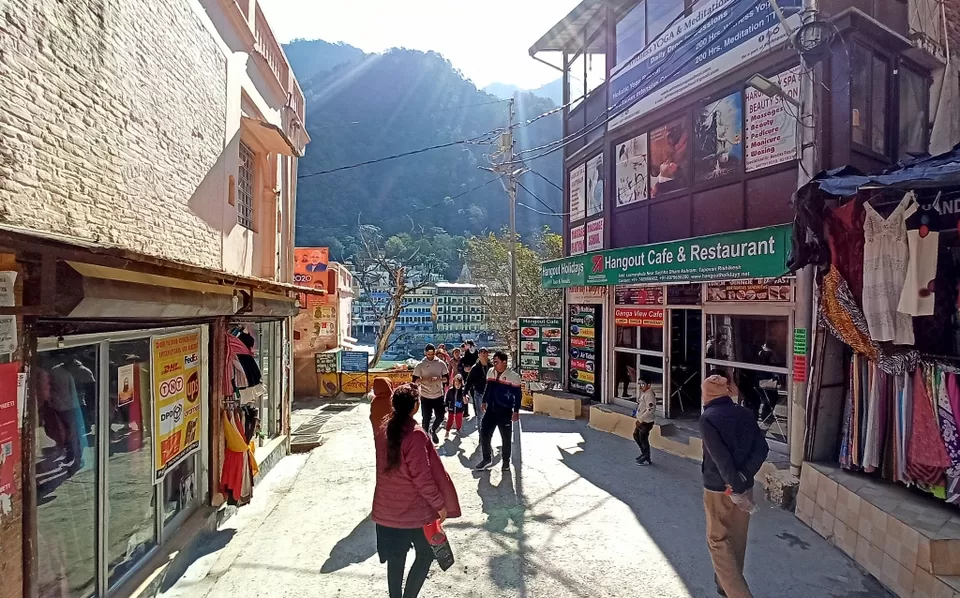 Seeing Rishikesh: Since we had limited time, we chose only to experience the best of the things in the town. Else, one can easily spend a week experiencing Rishikesh completely. After we got down at the Laxman Jhula, we combed the area and searched for hotels where we could stay for the night. We were lucky to discover hotels that offered mind-blowing views of river Ganga.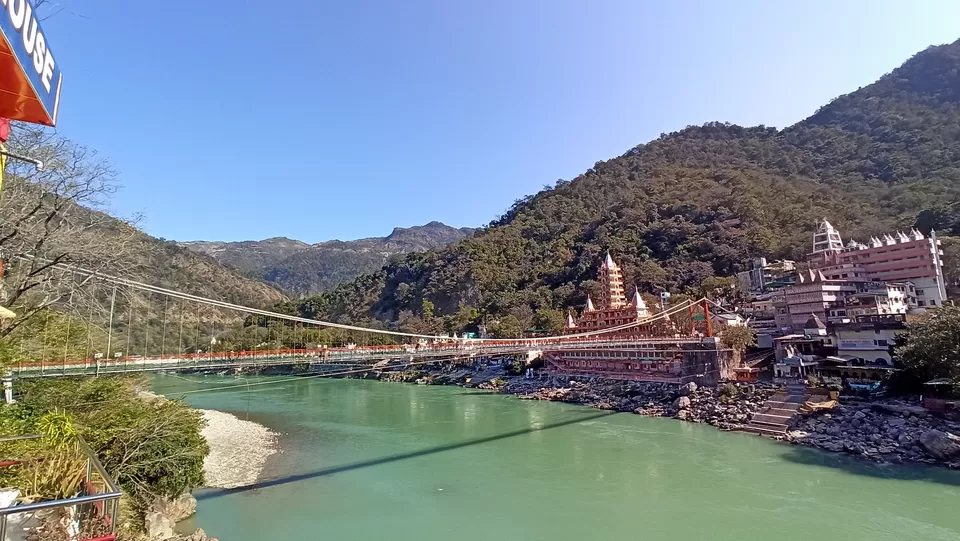 Lakshman Jhula is an iron suspension bridge and amongst the busiest places in the city, and it is a tourist hotspot. It is surrounded by numerous yoga and religious centers that you can visit. You will also find many local markets and bazaars around the area where you can shop for souvenirs, apparel, yoga, and meditation accessories that you would want.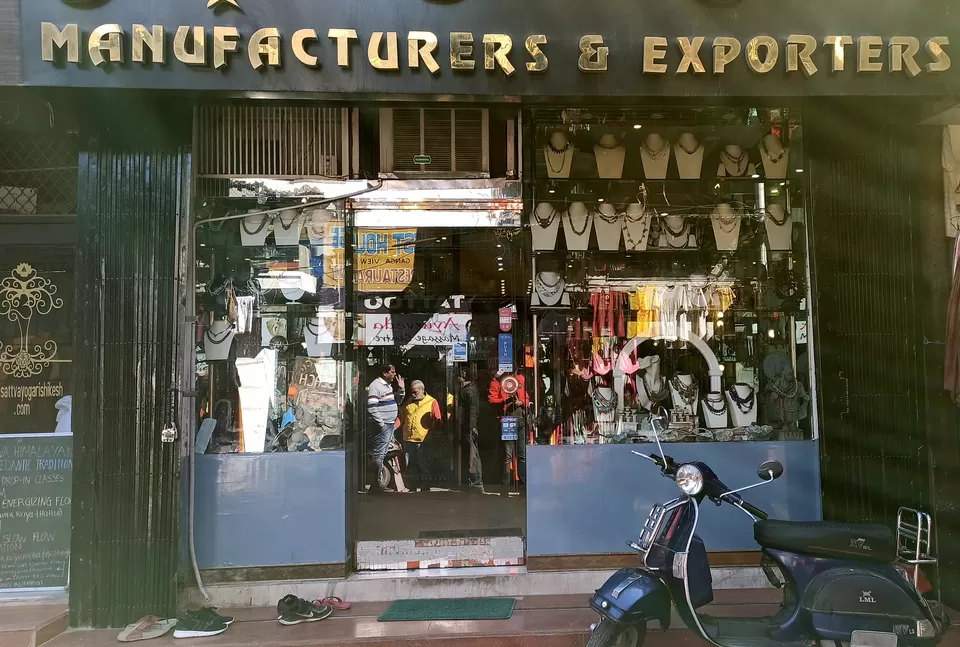 Adventure chunk: After making ourselves comfortable in the hotel, we explored the spine tingling river rafting adventure. Once you visit Rishikesh, river rafting is one of the top activities that you don't want to miss. The city is a popular spot for river rafting activities because it is located in the upper Himalayas and the Ganges pass through the town. The best thing is that it is suitable for all levels, from novice to expert.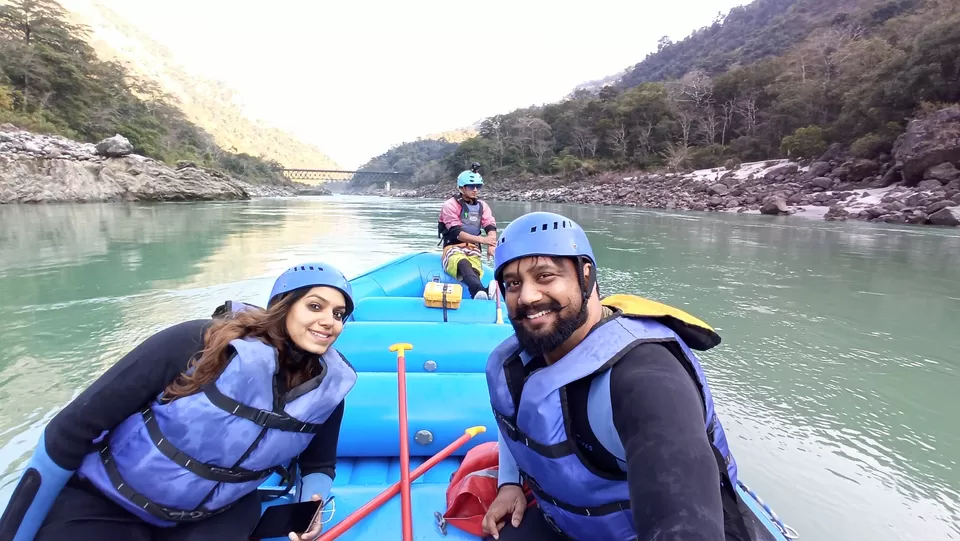 There are numerous shops where you can book for this adventure activity, and it is best to check the prices at several shops before you choose because the prices vary. The cost for a river rafting adventure in Rishikesh varies between Rs. 400-3000.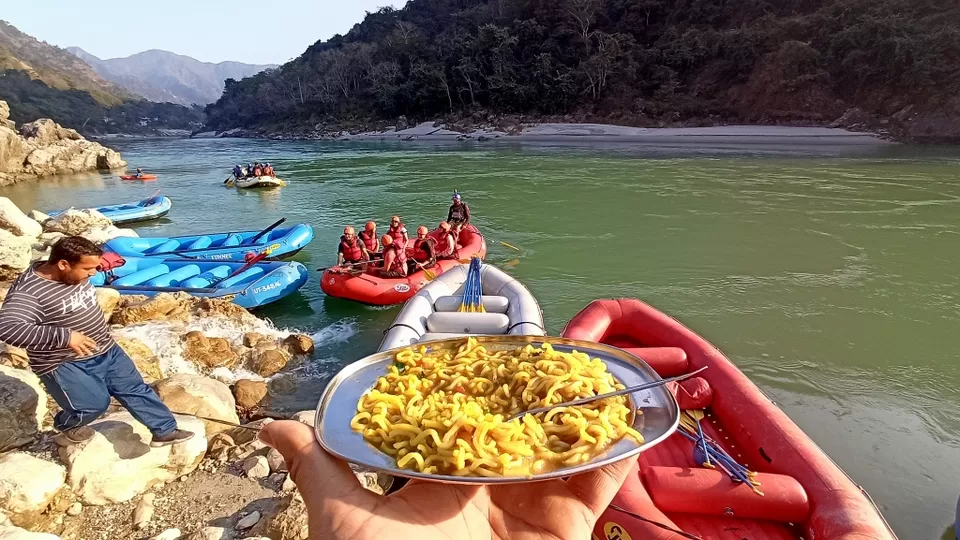 During our river rafting adventure, we stopped at a 'Maggie point' in the middle of our rafting. The things are quite expensive here, but we had an enjoyable experience, having coffee and chai before we continued our adventure. During the rafting, apart from facing rapids and waves, you can also try to do a cliff jumping. It's certainly majestic, and you will surely be awestruck with the surrounding views.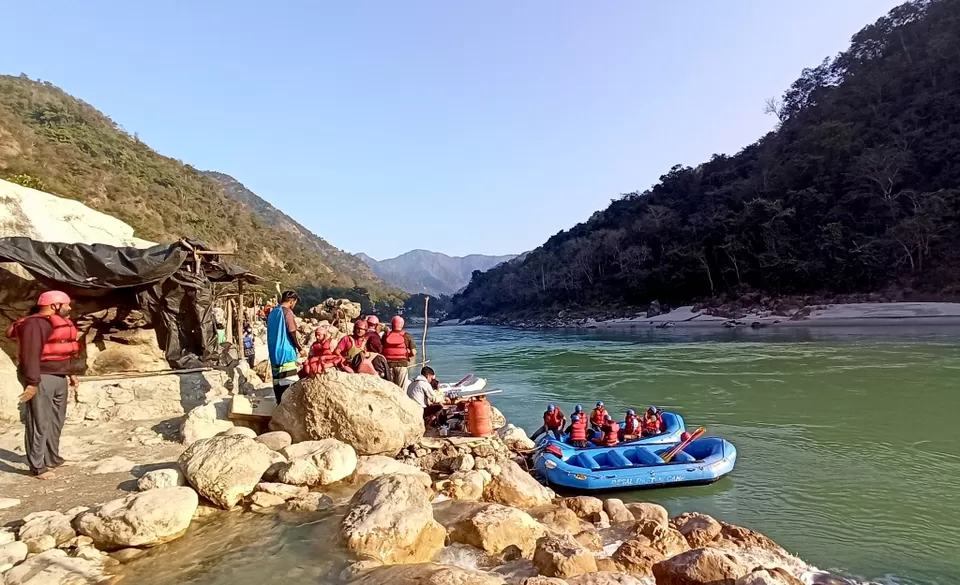 To make the rafting more adventures, you can also try to jump down in the Ganga water stream. ​ After finishing the rafting, we returned the hotel and chose to have coffee in the balcony enjoying the Ganga view and relaxing.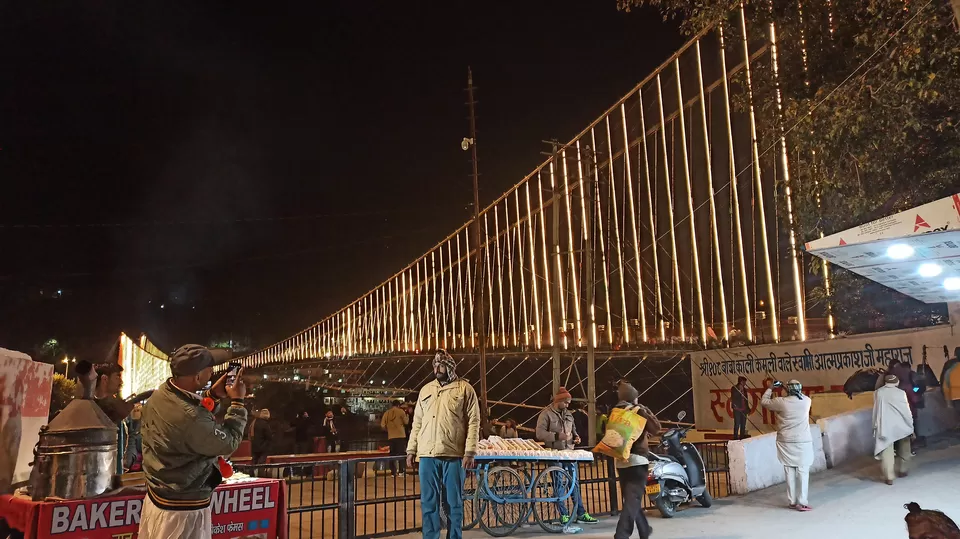 Rishikesh-The City: On the 2nd day, we chose to stroll around the city. We then visited Ram Jhoola, which is an iron suspension bridge similar to Laxman Jhoola located across the river Ganges. The bridge has numerous Hindu ashrams and religious centers surround it.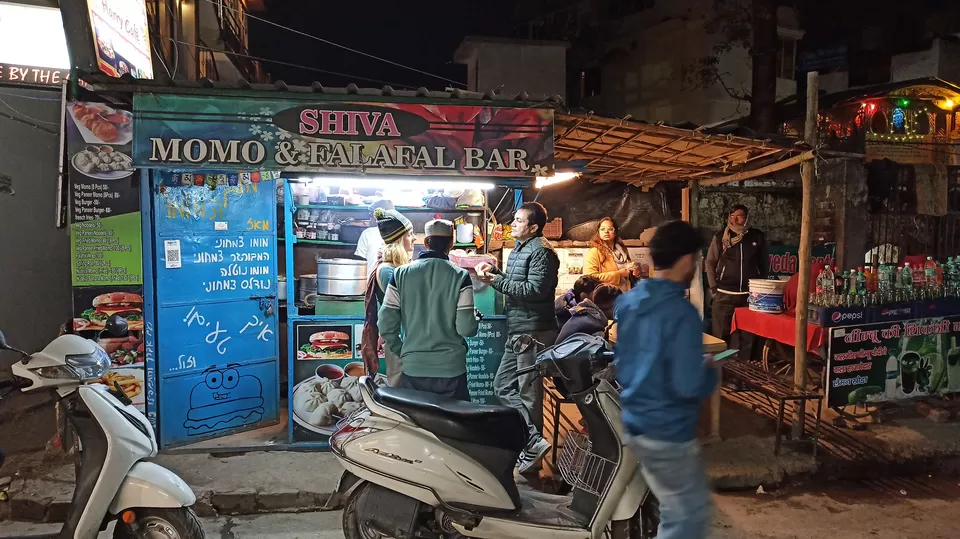 One thing which is strongly recommended to eat is momos at Shiva momo and falafel bar, a small shop located near Laxman Jhula.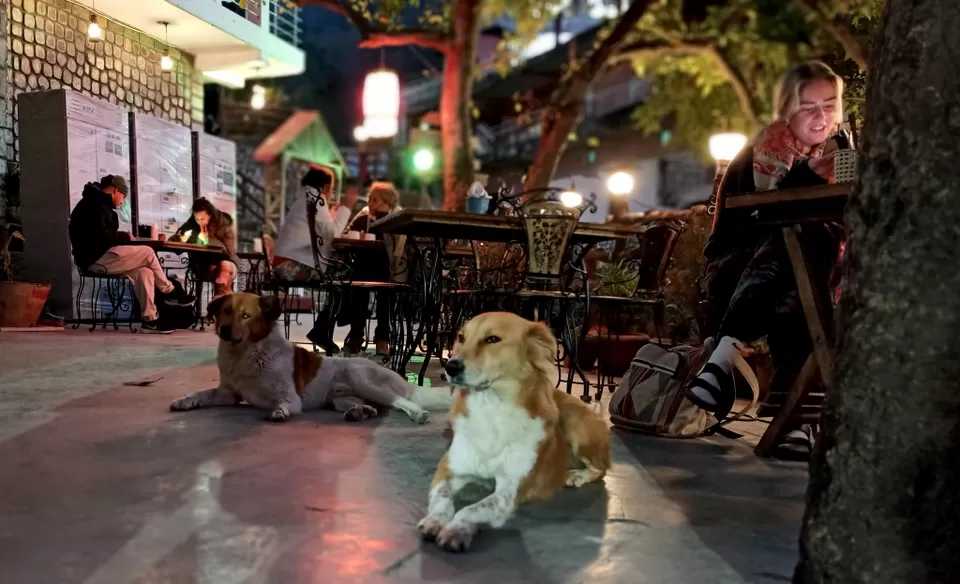 There are also lots of restaurants and cafes that offer excellent views of Ganga in the area where you can try out local delicacies from a restaurant like Chotiwala restaurant.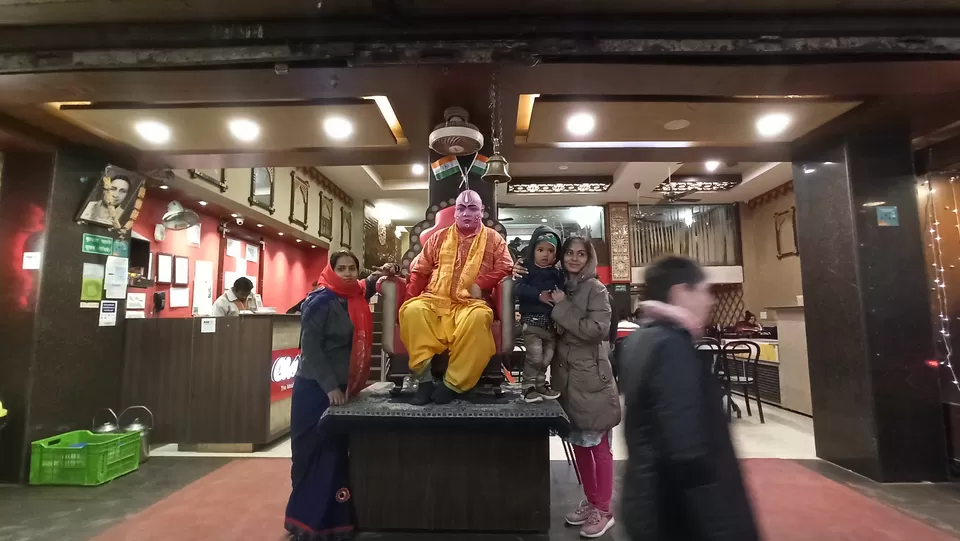 After the numerous adventure sports to try out in Rishikesh, you should also make sure you do not miss the yoga and meditation. You will find varieties of Ashram in the city where you can go and embrace your inner peace. You will feel rejuvenated after a session here.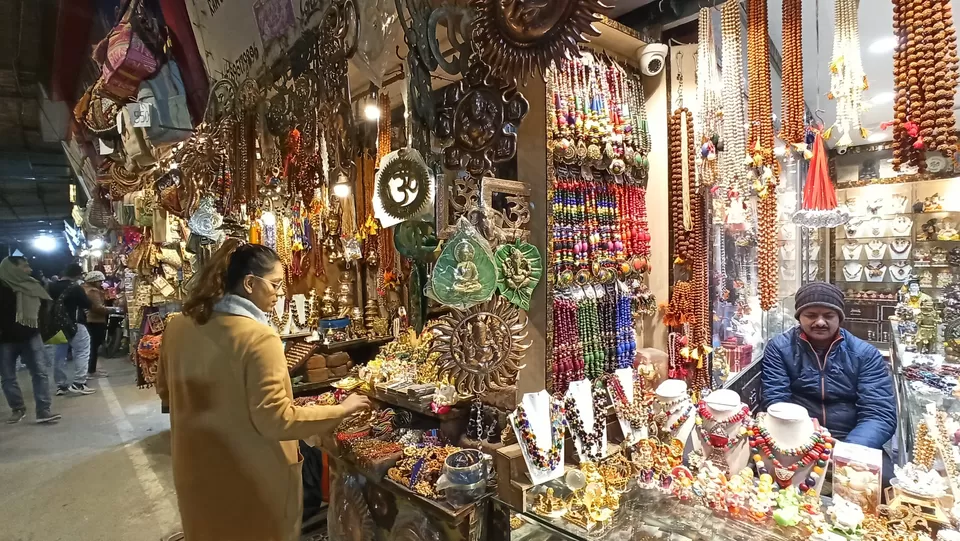 Some of the popular places to visit in Lakshman Jhula are Beatles Ashram, Parmarth Niketan temple, Muni ki Reti, and so on. ​Another thing not to be missed here is the Ganga Aarti, but since I am from Varanasi, so we had to skip this for other activities as we had already experienced this in Varanasi.
Seeing Mussoorie: Pro tip: Try hiring a bike from a local shop and then travel. This will give you a lot of flexibility and convenience in seeing things around, enjoying scenic views, and save your traveling cost.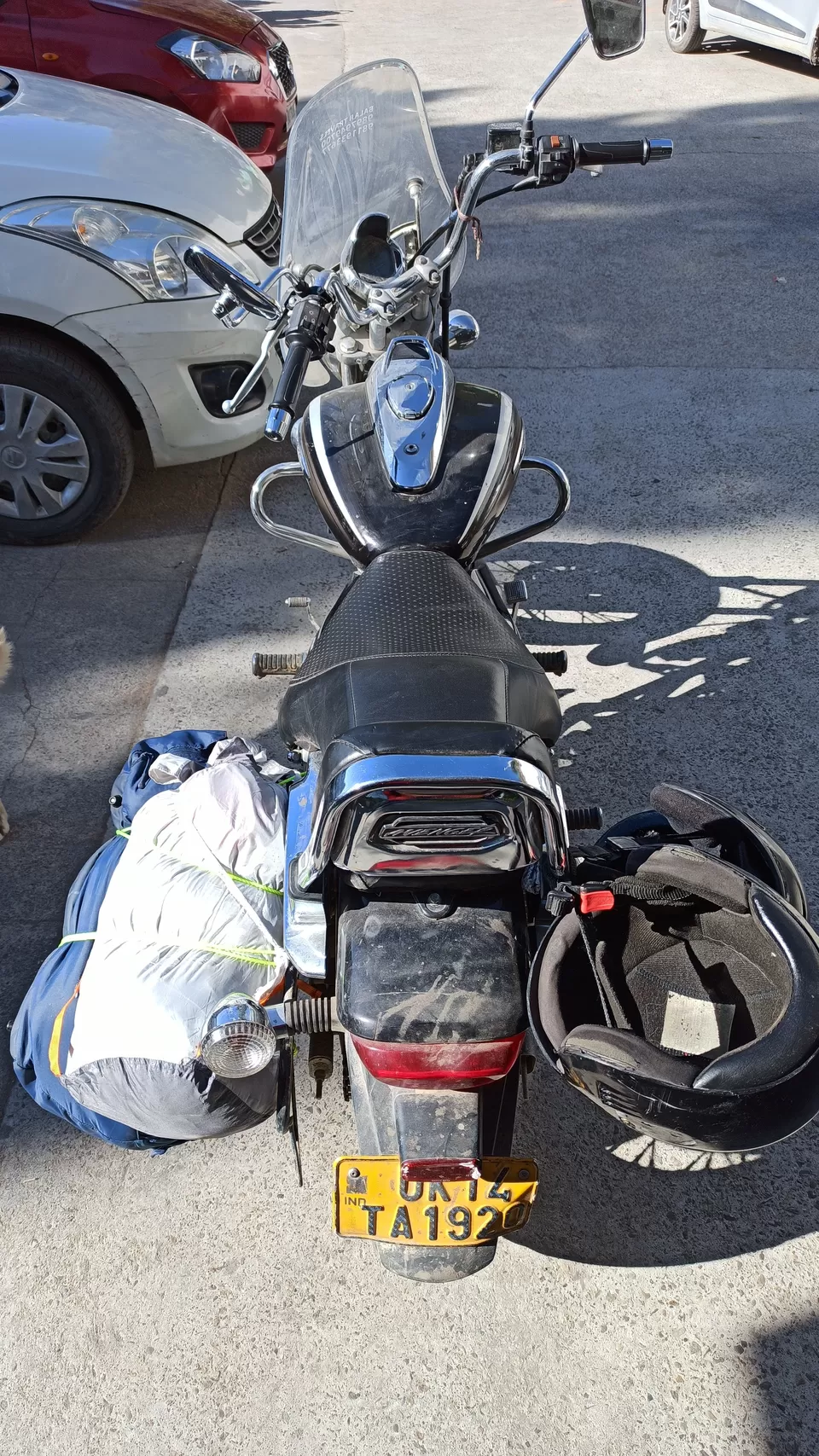 On the third day, we then hired a bike and head to Mussoorie. Mussoorie is popularly called the Queen of Hills, and it is surrounded by valleys, snowclad mountains, and diverse flora and fauna. It offers a wide range of adventure activities coupled with mind-blowing landscapes to explore. The town is enchanting, and you will get to enjoy picturesque views of the snowy Himalayas, Shiwalik Range, and Doon Valley.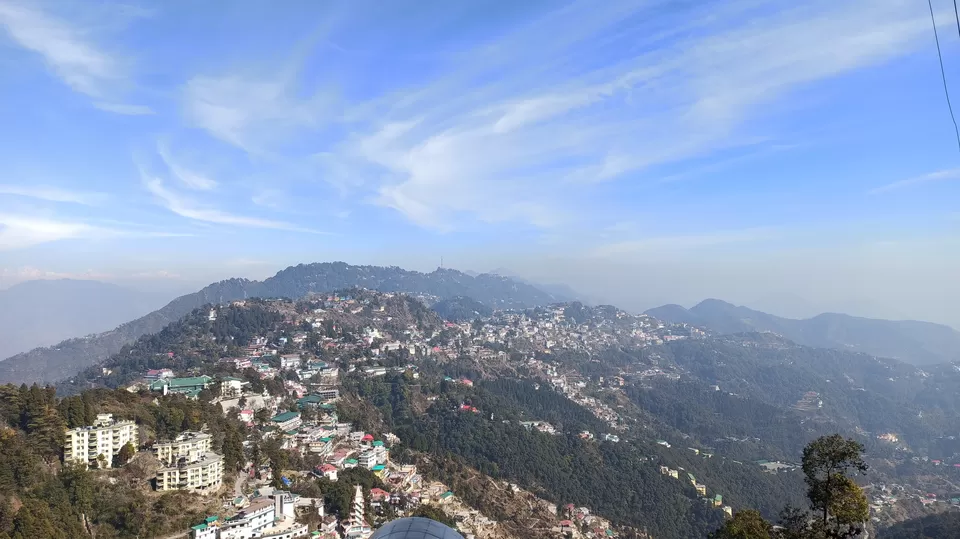 Mussoorie is about 80 kms from Rishikesh, and we enjoyed a thrilling adventure on the way. Our decision to take a bike to Mussoorie was a great one as it gave us the chance to enjoy stunning sceneries as we move.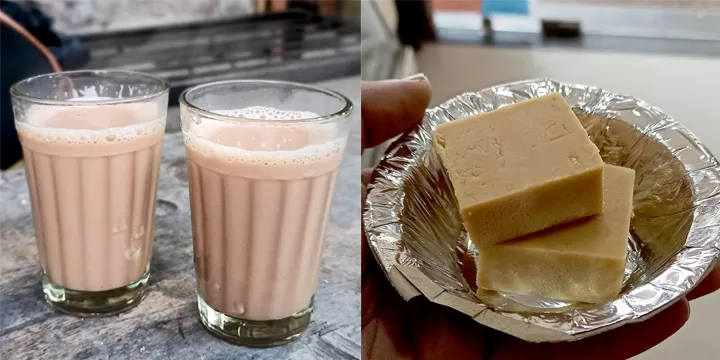 You can have a stopover in Dehradun like we did, where we ate Paratha with chai and some famous Doon barfi. Post this, we set the Google map for Mussoorie and head towards the mountain range.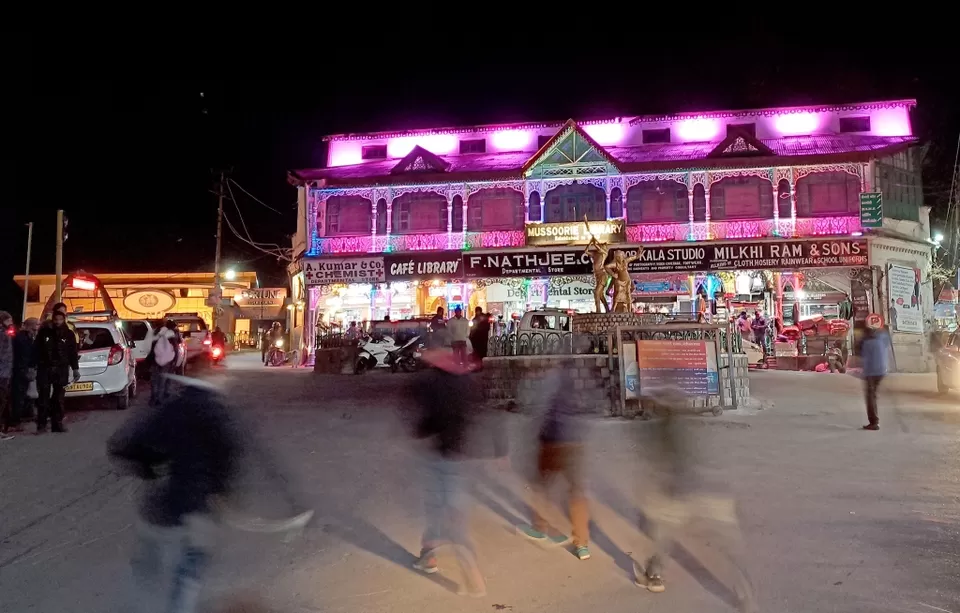 After we arrived in Mussoorie, the first thing you come across is Library Chowk, the main junction of Mussoorie. Further, we explored the surrounding areas and managed to find a good hotel nearby, offering a scenic view and was available online at a very economical rate.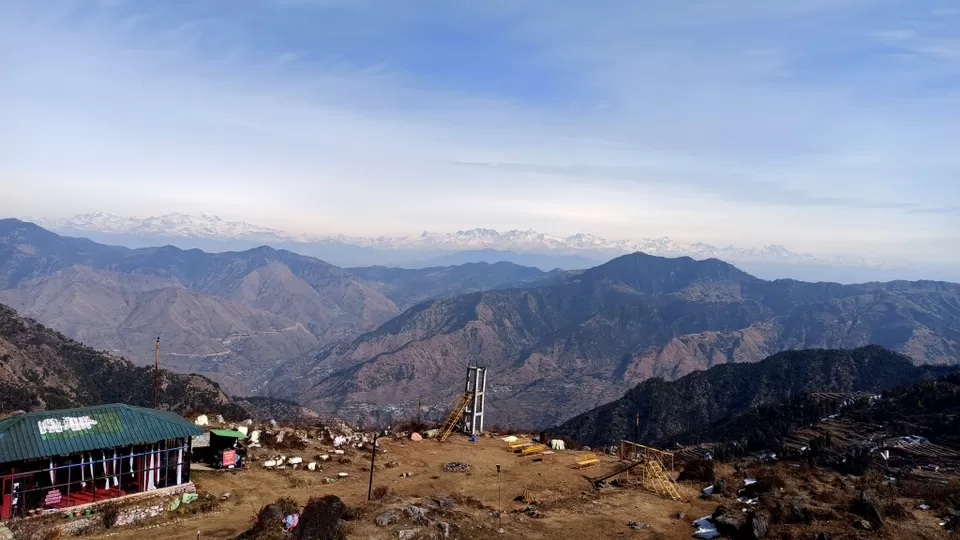 Mussoorie's Mall Road: After our short relaxing stay in the hotel, we moved on for a walk to the Mall Road, which passes through the heart of the town. Mall Road has a vibrant vibe, and it is surrounded by shops, restaurants, and entertainment options to explore.
During the walk, we tried out Saffron Milk at one of the local shops, ate at Kalsang Asian restaurant, and tried some Momos and Chicken Korma. You can also shop for some Himalayan spices and salt available in the market.
After finishing the walk, we head back to the hotel. The weather was freezing, and we kept stopping at several bonfires on our way to get some heat.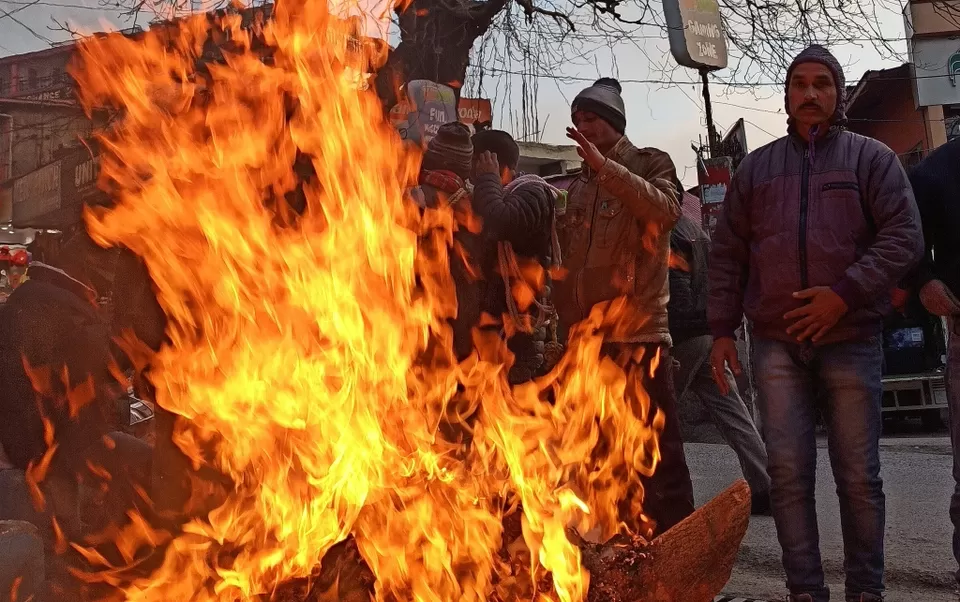 Mussoorie's Attraction: On the second day in Mussoorie, we took the bike out and left for a city tour, which started with clock tower.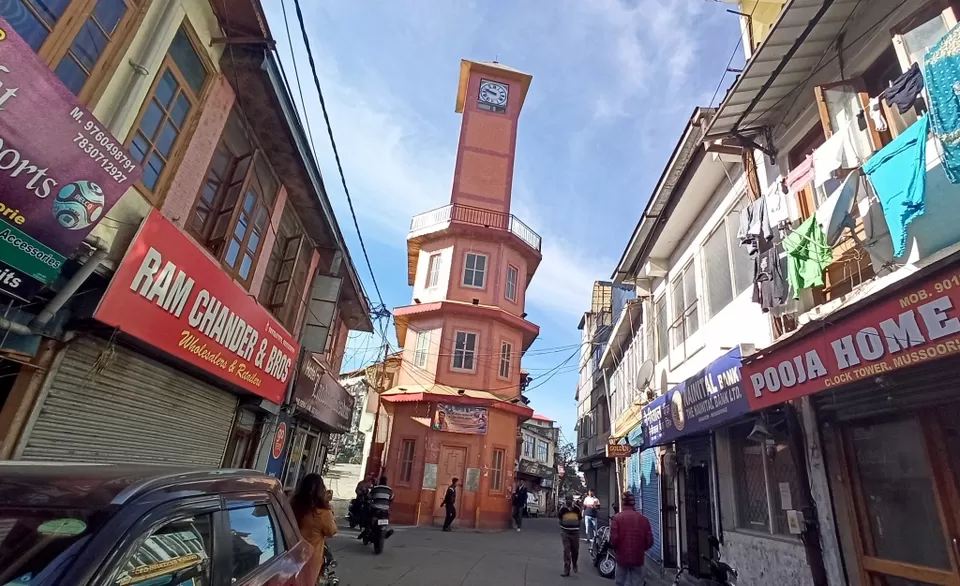 After exploring the clock tower, we visited Lal Tibba, where we enjoyed panoramic views over Garhwal Mountains and 360-degree views of the Himalayan Mountains. We also visited the café on top of Lal Tibba, which features an old telescope where we saw stunning views of the hills and villages.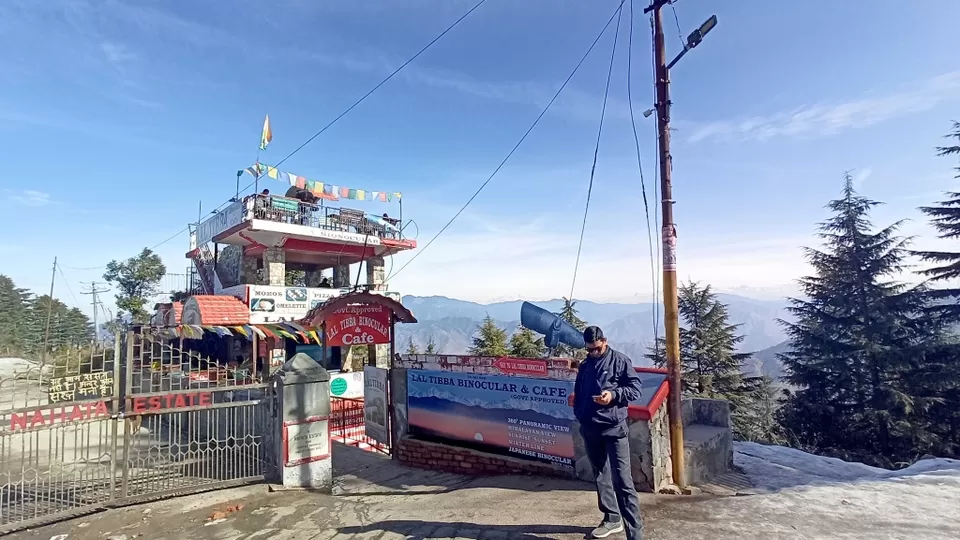 The other places you can try to cover can include the Kempty Fall, Bhatta Fall, and a few adventure activities. Before you book for an adventure activity center, please make sure the adventure activity set is in good condition and not old.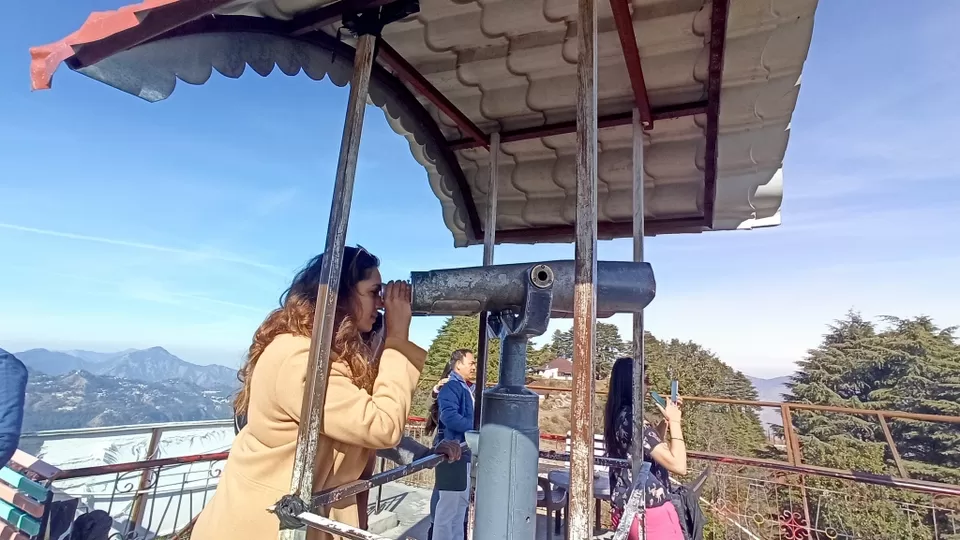 If you have enough time on your hand, you will be awestruck by the wealth of attractions in Mussoorie, waiting for you to explore them.
Dhanaulti: On the third day of our journey, we planned to visit Dhanaulti, but we had to stop 5 kms ahead of Dhanualti because the roads were slippery and snowy. Dhanaulti is a small town close to Mussoorie, and it is situated on the Himalayan peaks.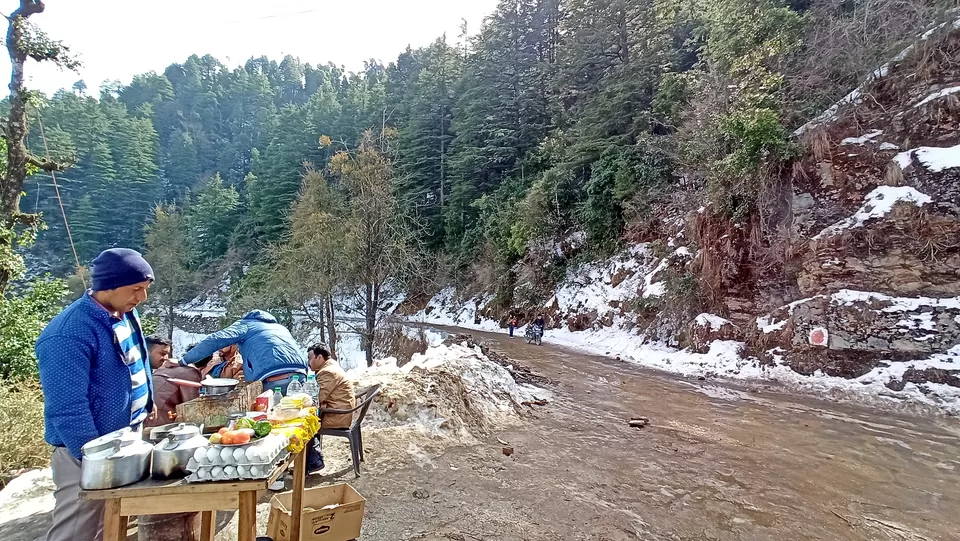 It is a great place to go if you want to escape from the hustle and bustle of the city, and it is surrounded by attractions with serene vibes that you can explore.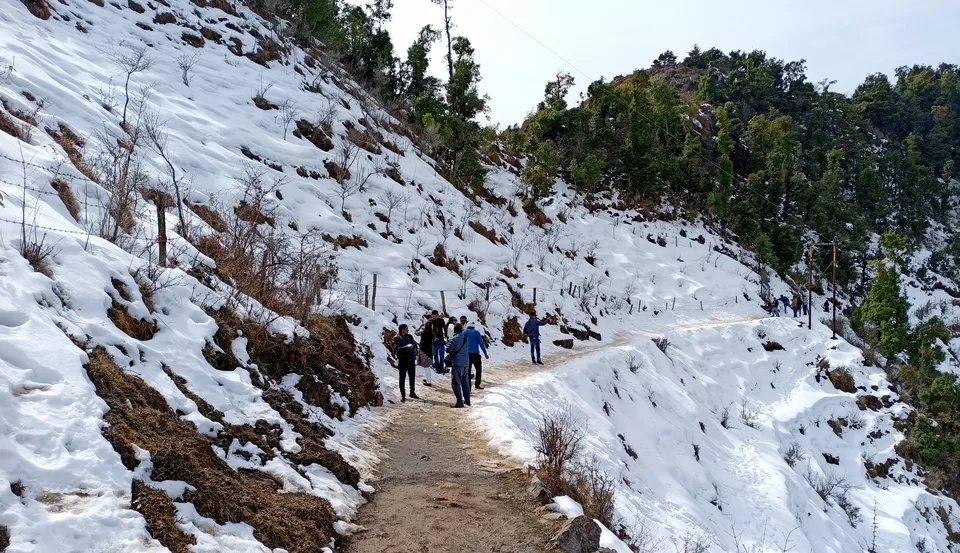 Some of the places that you can visit here are Surkanda Devi Temple, Dashavatar Temple, Tehri Dam, Deogarh Fort, Dhanaulti adventure park, and so on.
We then head to a snow point on our way back, where we enjoyed the snow on the mountain. We also went to the local markets where we bought bargained goods.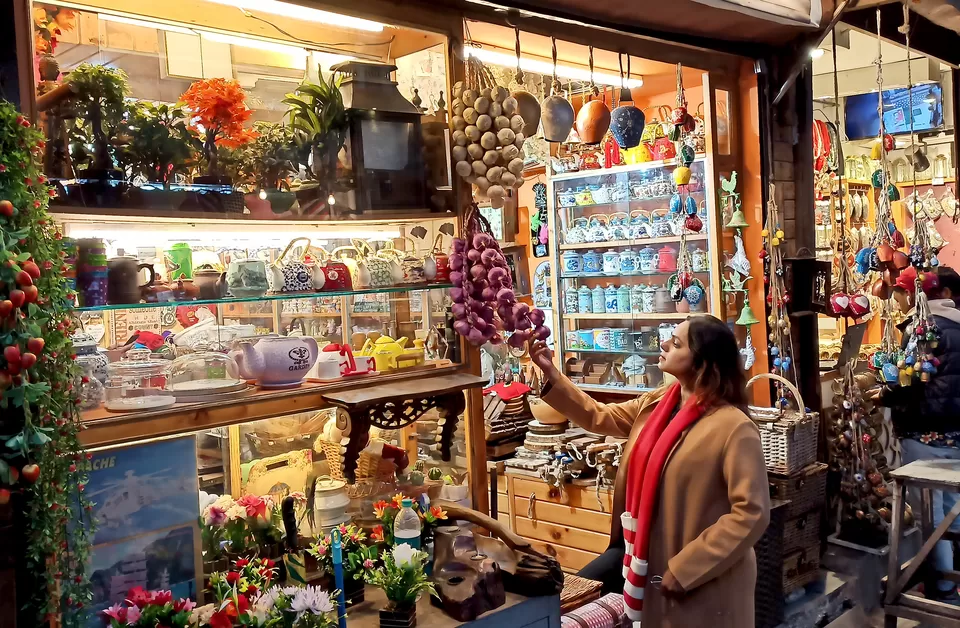 Meeting with Ruskin Bond: Because I am a journalist, I also tried to meet with acclaimed writer Ruskin Bond.
After making an appointment at his place, we met at 5 pm for a photo shoot session. I do not recommend that you should reach Mr. Bonds' place and knock at his door as I guess no one would enjoy getting their privacy hampered. If you wish to meet him, he visits the Cambridge book store at the Mall road every Saturday to meet his fans.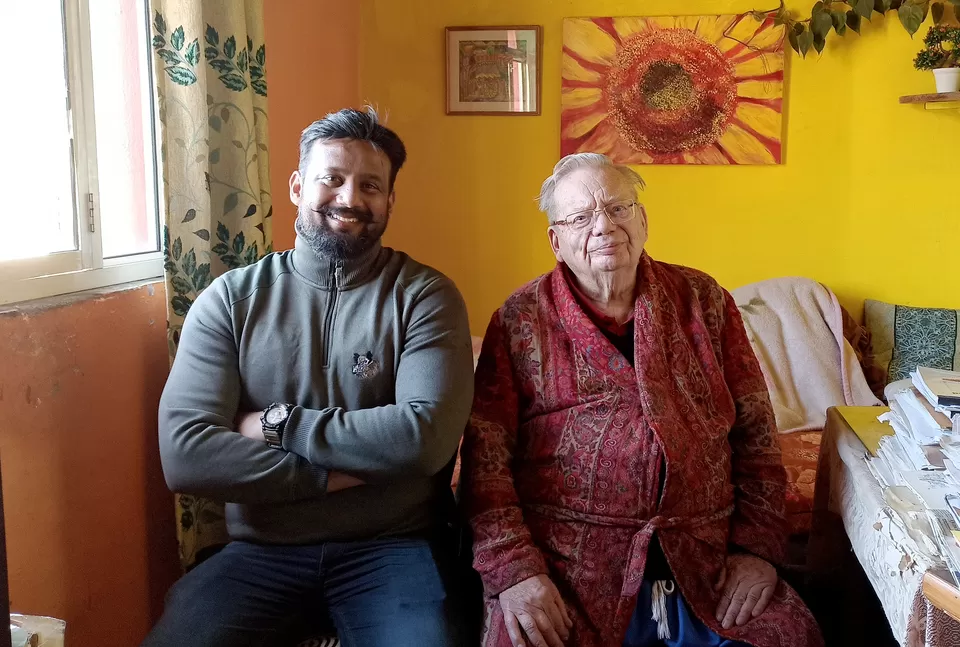 After finishing our meet with Mr. Bond, we went on a bike ride to Winterland, a small open-air restaurant located at Bhatta falls, which serves some of the best food around. You can try the tandoori chicken, butter chicken, kadhai chicken and a few other popular north Indian delicacies.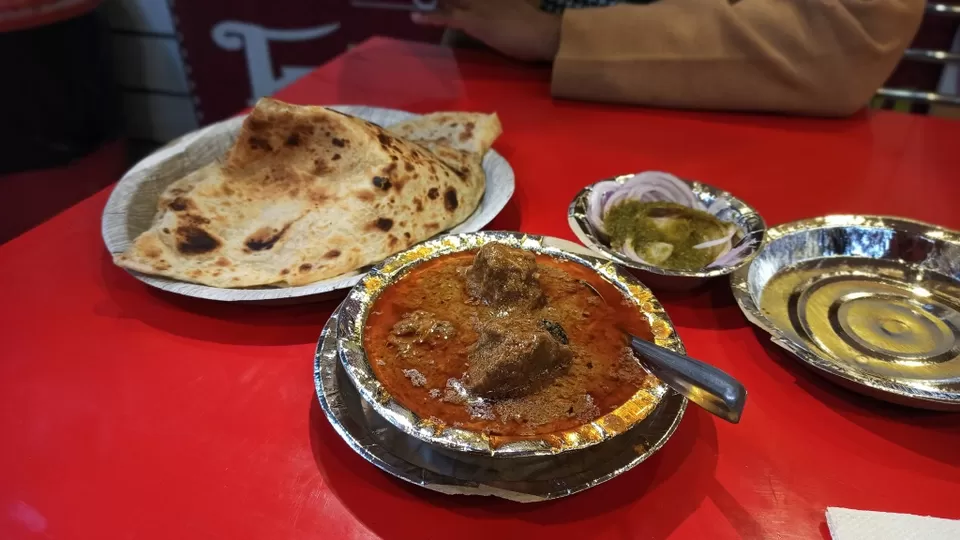 On the fifth day, we traveled back to Rishikesh and then returned the bike before we took some time to explore the city while enjoying the local food. We then took a cab to the airport and took a flight back to Mumbai.
Pro Tip: It is best if you can take the number of the taxi driver that dropped you in Rishikesh to take you back to Dehradun airport to save money. Else, a drive from Rishikesh to Airport in a taxi may cost you a bomb for the distance you traveled.
We found Rishikesh and Mussoorie a safe place to travel, and you need to be careful while traveling around in a crowded place. The staple food in these areas are Maggie noodles, momos, bread with an omelette, easily available on the side of the road.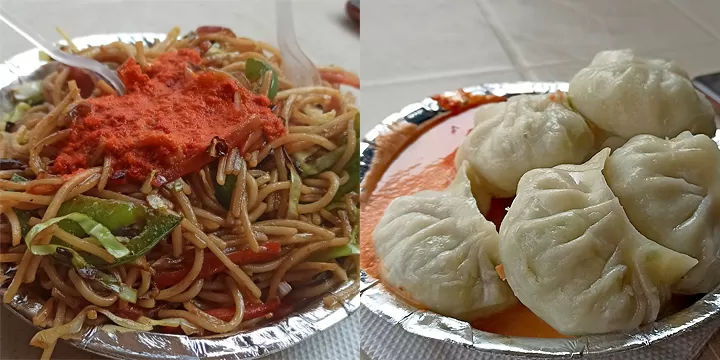 It is difficult to find non-vegetarian food in the heart of Rishikesh, but you can get once you move a little away from the town. Rishikesh and Mussoorie will surely blow your mind with its enchanting sceneries, otherworldly attractions, and adventures waiting for you. Both cities have a perfect blend of thrilling and serene activities that you can try out.
Frequent Searches Leading To This Page:-
weekend holidays trip to rishikesh, weekend food trip to rishikesh, weekend travel to rishikesh, weekend food trip to rishikesh, weekend getaways to rishikesh
We took another way to Rishikesh as we booked a ticket to Dehradun from Mumbai. Dehradun is central and closer to Rishikesh. After we landed at Jolly Grant airport, we took a taxi to Laxman Jhula, which is among the most iconic places in Rishikesh.