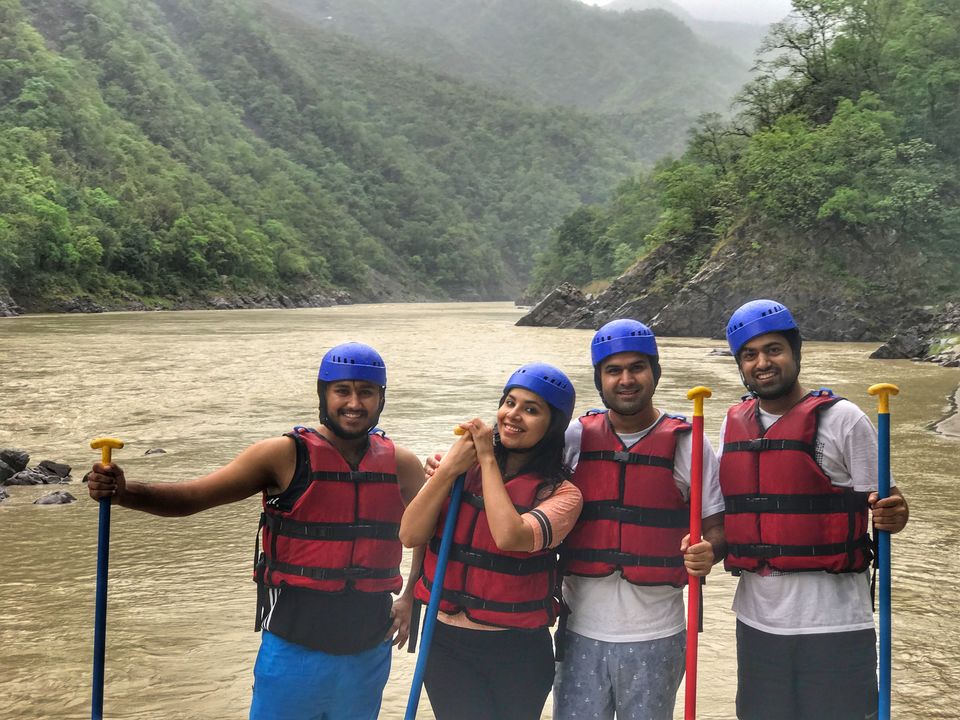 Situated in the sacred state Uttrakhand, Rishikesh also known as the "Yoga capital of the world" and is a places surrounded by many pilgrimage spots and temples built in the 8th century. But there one more thing this place is famous for and which is what I'm interested in is Adventure. It will not be wrong if I call it as the most preferred weekend destination by those who love adventure sports.
Rishikesh hosts backpacking, bungee jumping, hiking, kayaking, mountain biking, rock climbing, rappelling, and zip lining and many more adventure activities. It's also an fantastic location for sightseeing. It was in my Places to visit list from a long time.
Time : June 2017
Transport : Car
Travellers : 4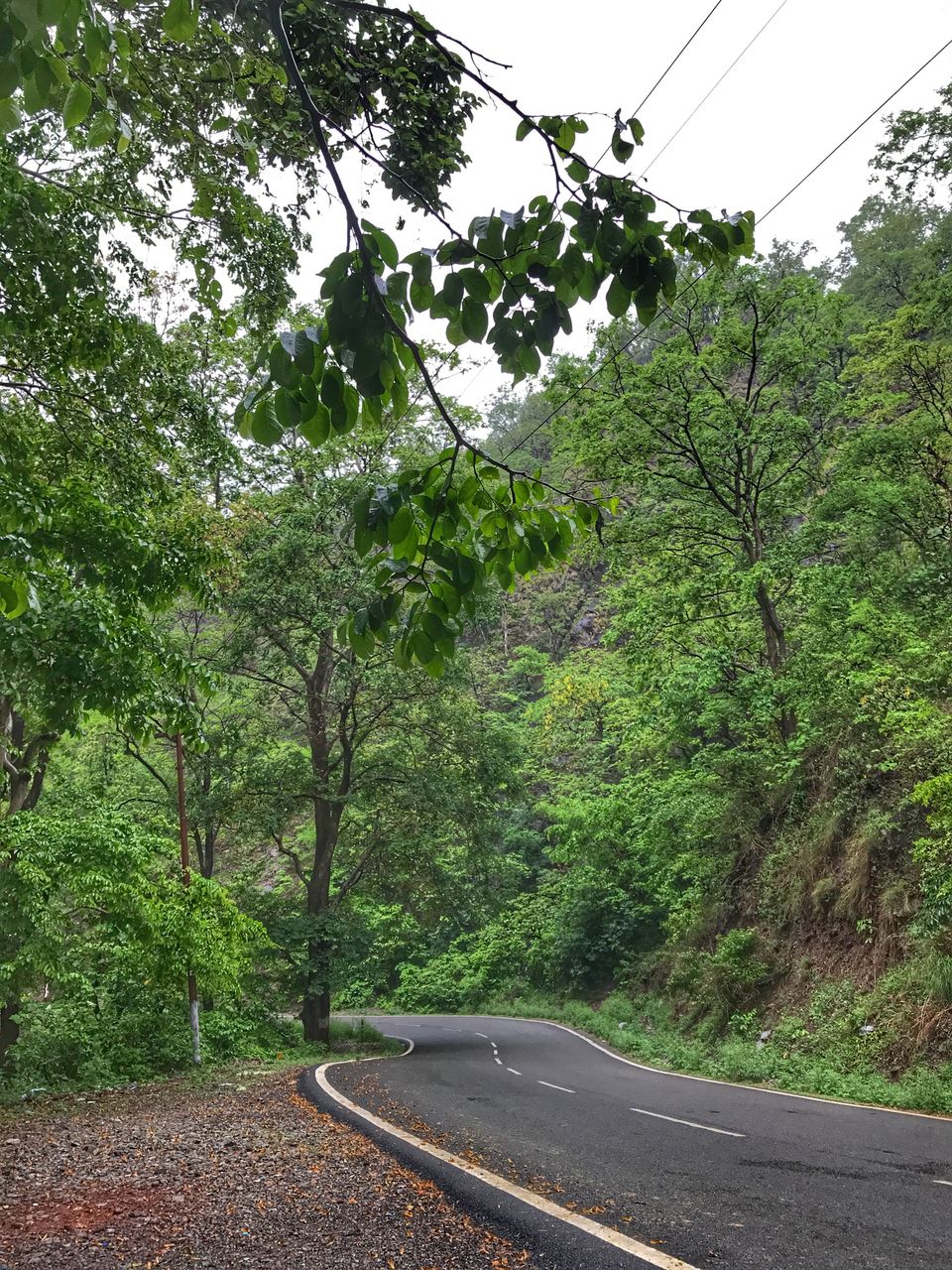 Left for Rishikesh by car Early in the morning. There is no direct air way from Delhi to Rishikesh (You can take a flight from Delhi to Dehradun). Halted at Bikanervala for breakfast. As we passed by Haridwar we were experiencing holy vibes of the ancient city. Also saw the grand 100 ft tall statue of Lord Shiva of Har ki Pauri. It one of the tallest statues of Lord Shiva in India.
Interesting Fact :
Falling for the sceneric view, this is the speciality about going north. You got to go through beautiful views.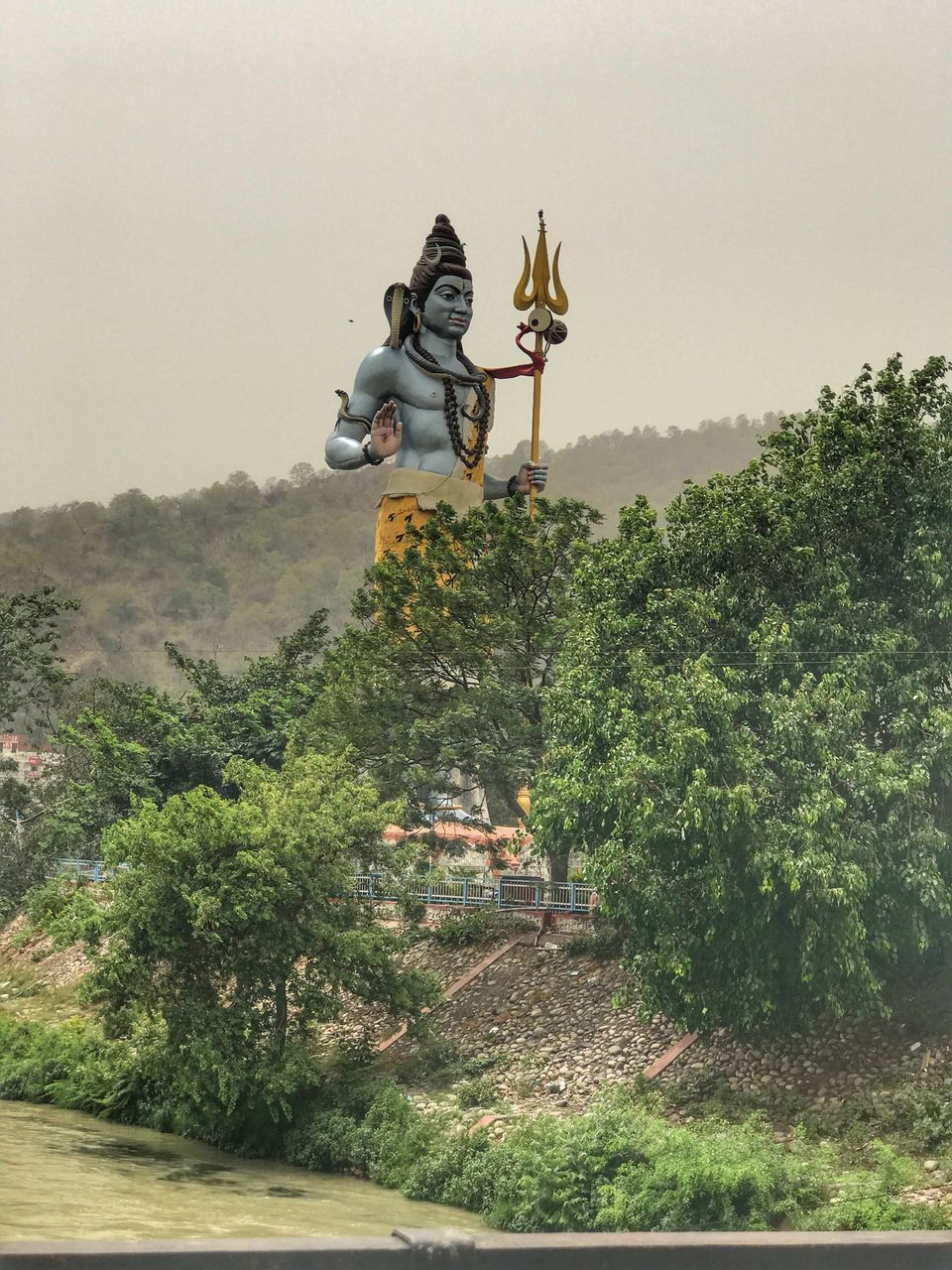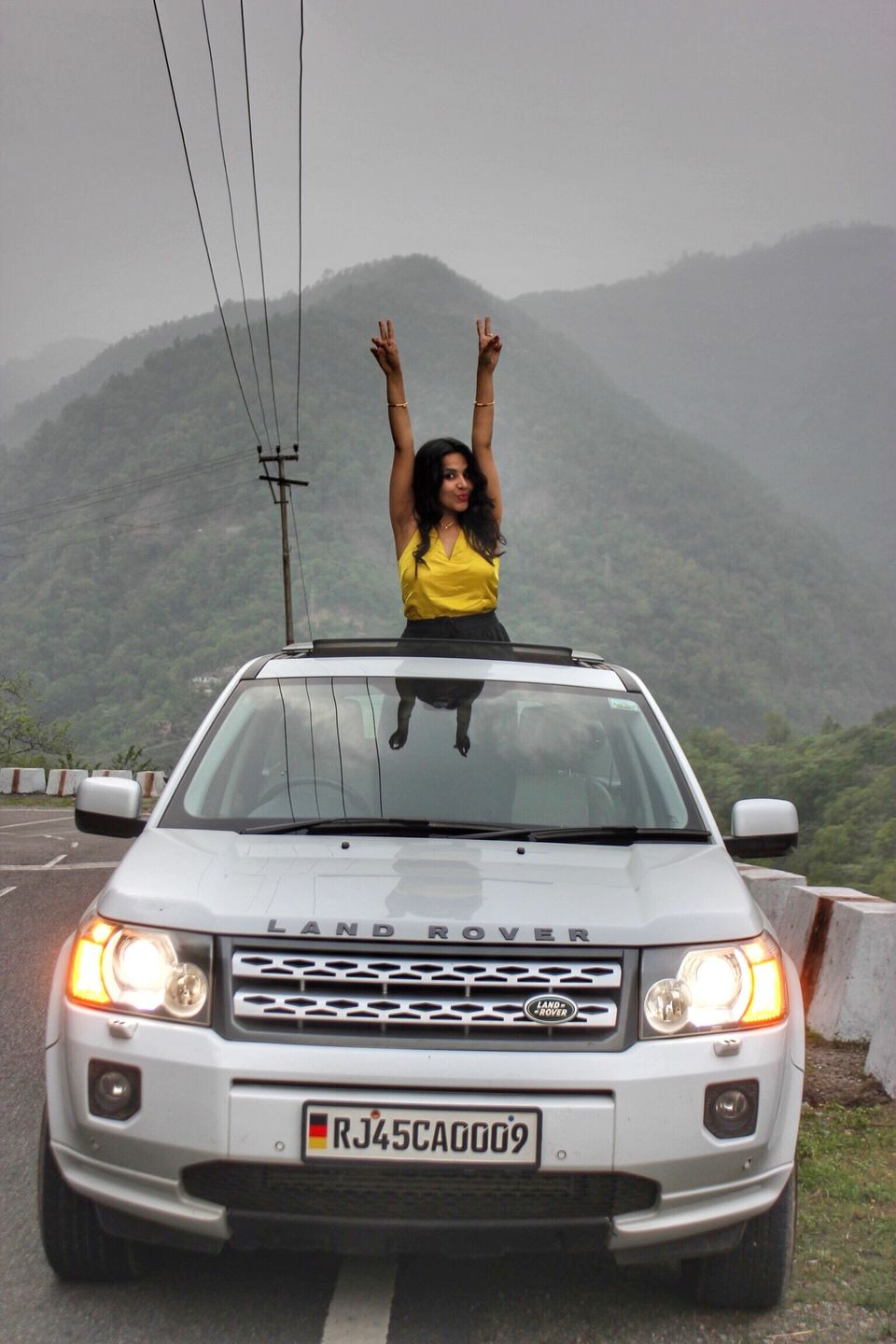 Reached Rishikesh at around 4 pm. Checked into the Grand Shiva Resort & Spa, famous for its excellent room service, facilities with quality food. Relaxed a bit, got ready headed off to explore night life at Rishikesh.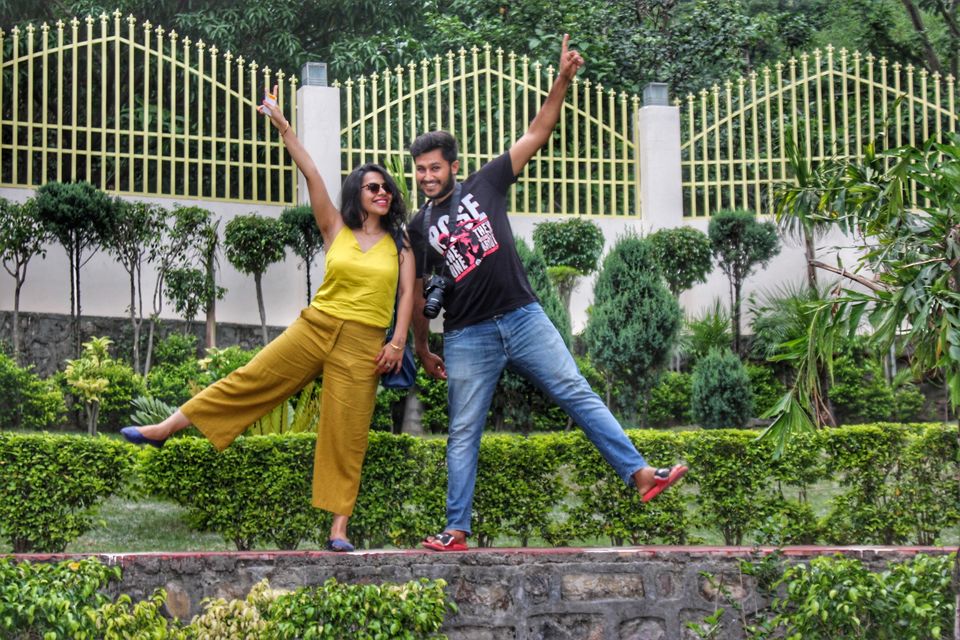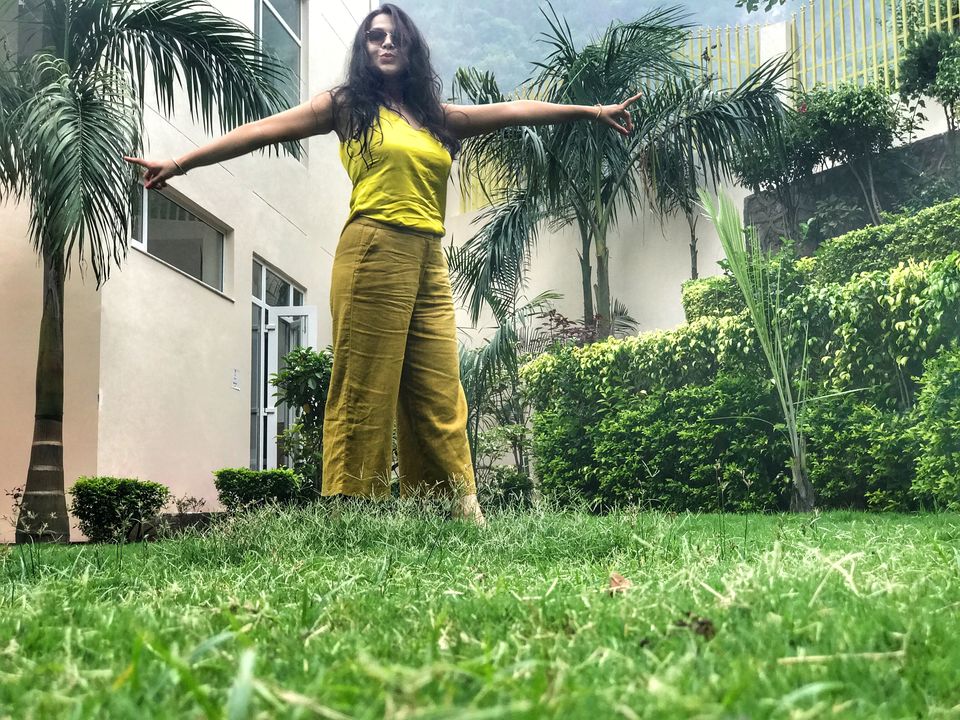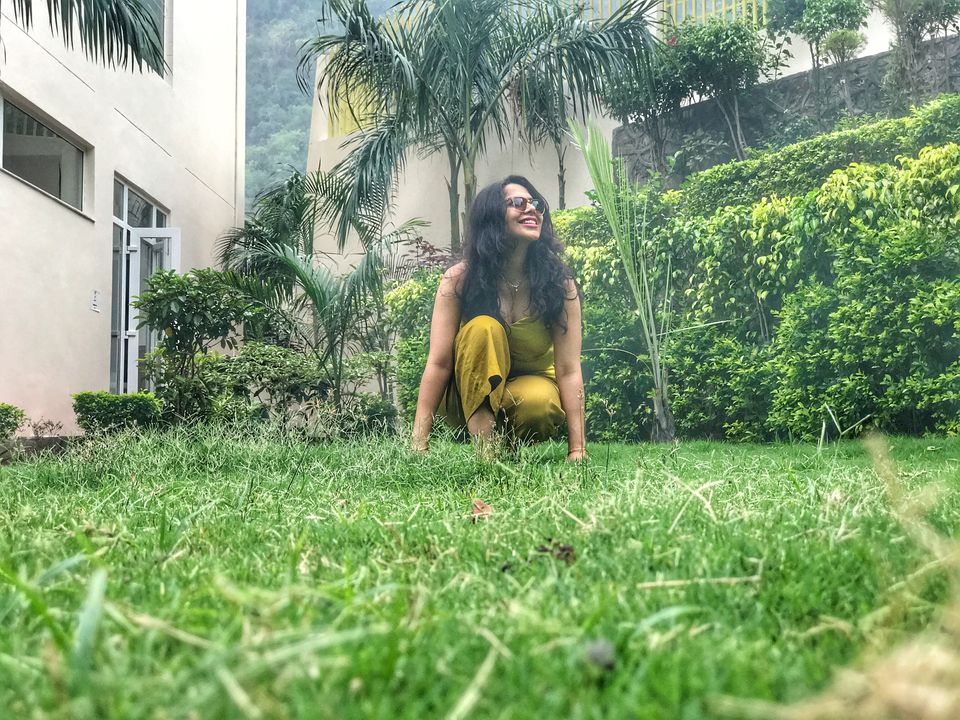 Rishikesh is famous for Ayurvedic treatments. Visited Laxman Jhula, a suspension bridges believed to be at the same place from where Laxman (Brother of Lord Rama) crossed the Holy Ganges walking over Jute ropes. Area surrounding Laxman Jula has some good Indian wear markets like Fabindia.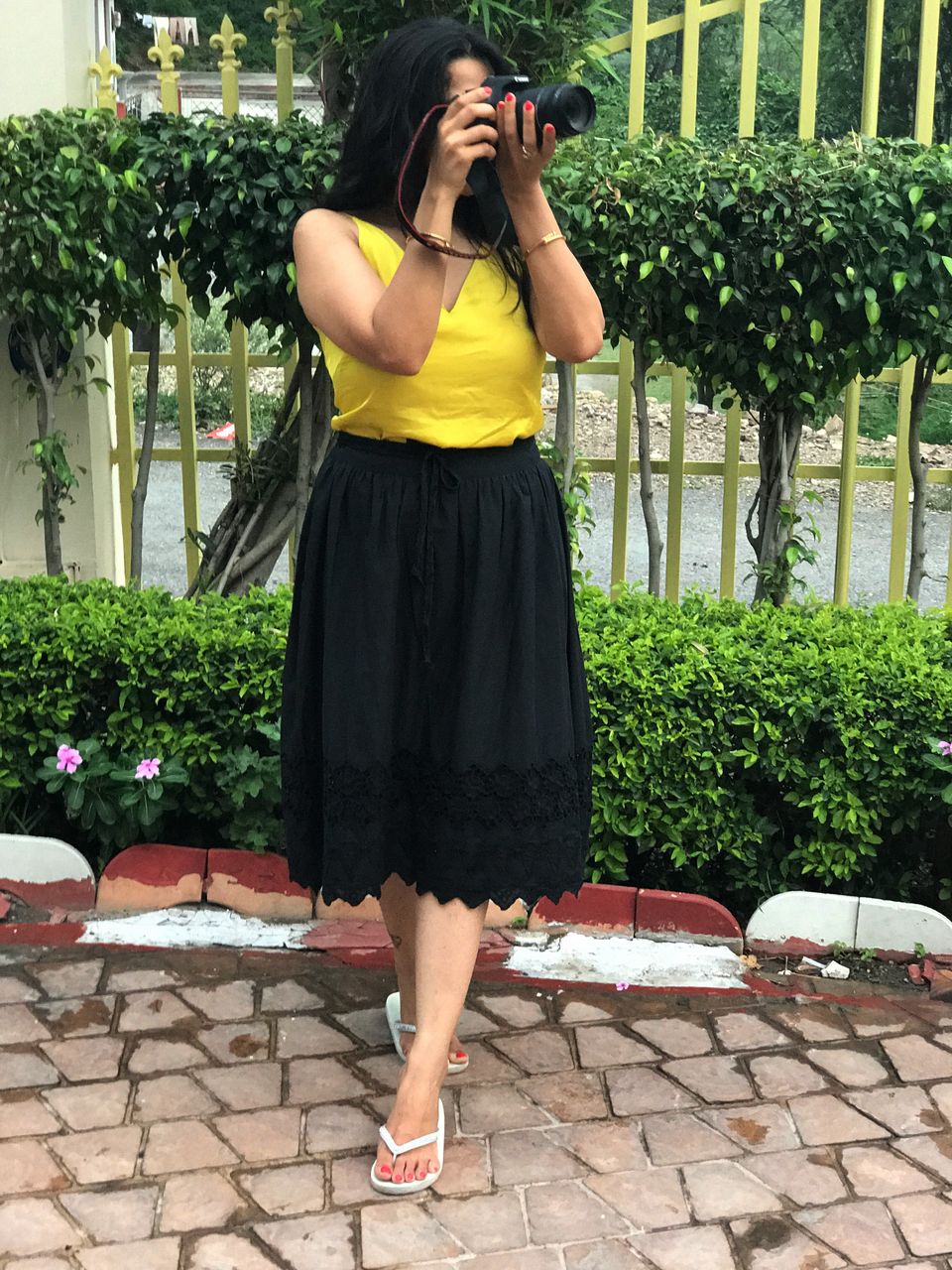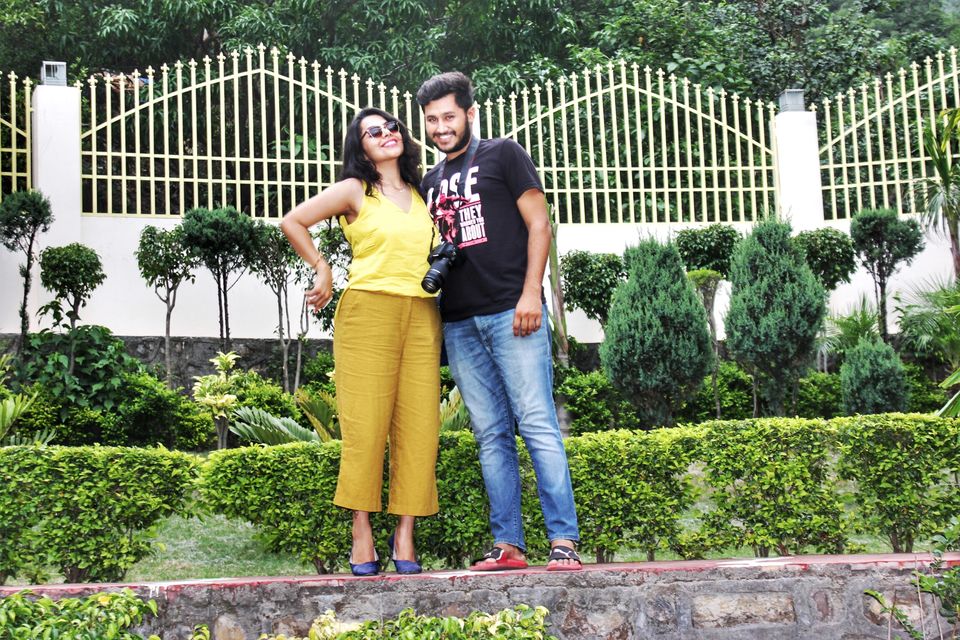 Day 2 – Aaj Kuch Toofani Karte Hain !
Finally, the adventure part of our journey has begun !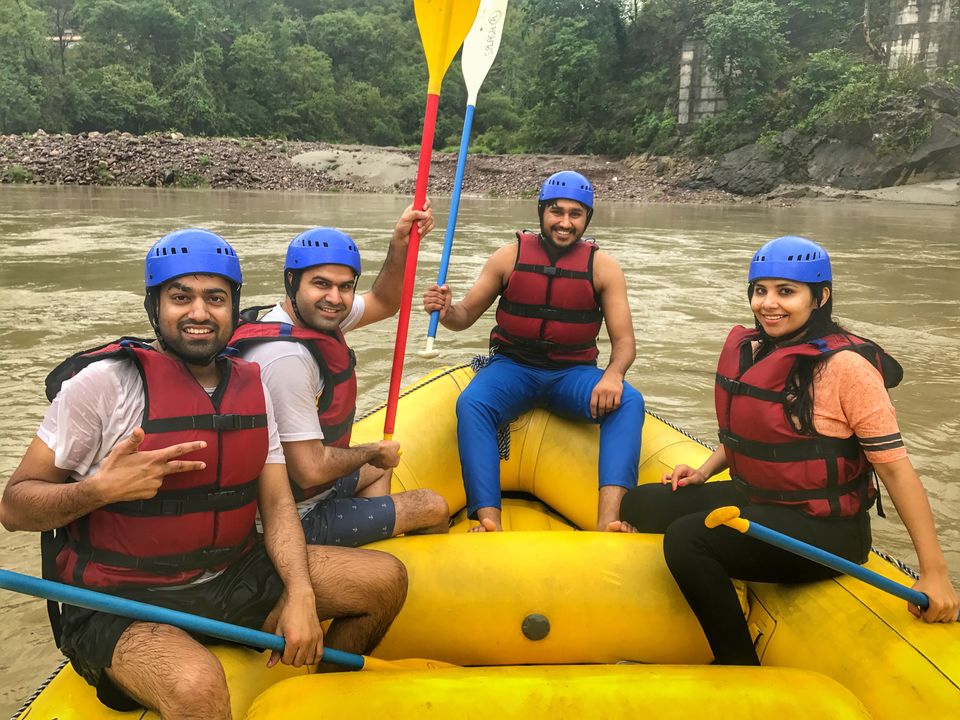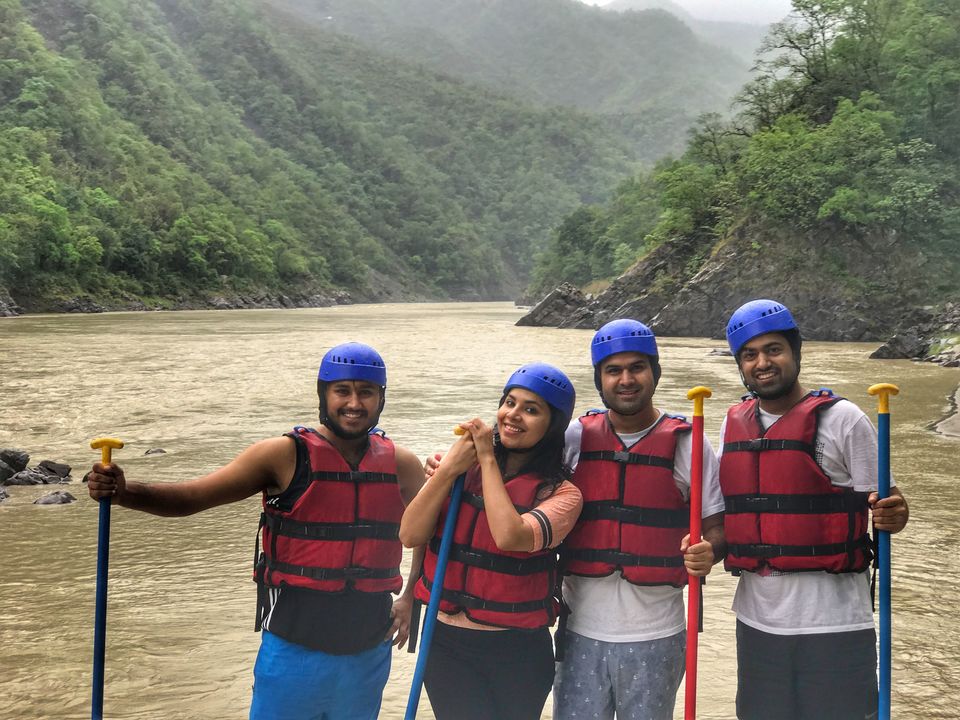 Tied up our safety gears,took a raft and plunged in from the top of the Gange.
Our diver made us to swim in the middle of Gange. Rafting around 25 km, we could feel the energy of rushing water. It's amazing, thrilling, beyond explanation. A feeling that passes on….
Rafting through big sceneric view is a must to do thing in Rishikesh.
Note : The rafting season at Rishikesh starts in March and ends in September.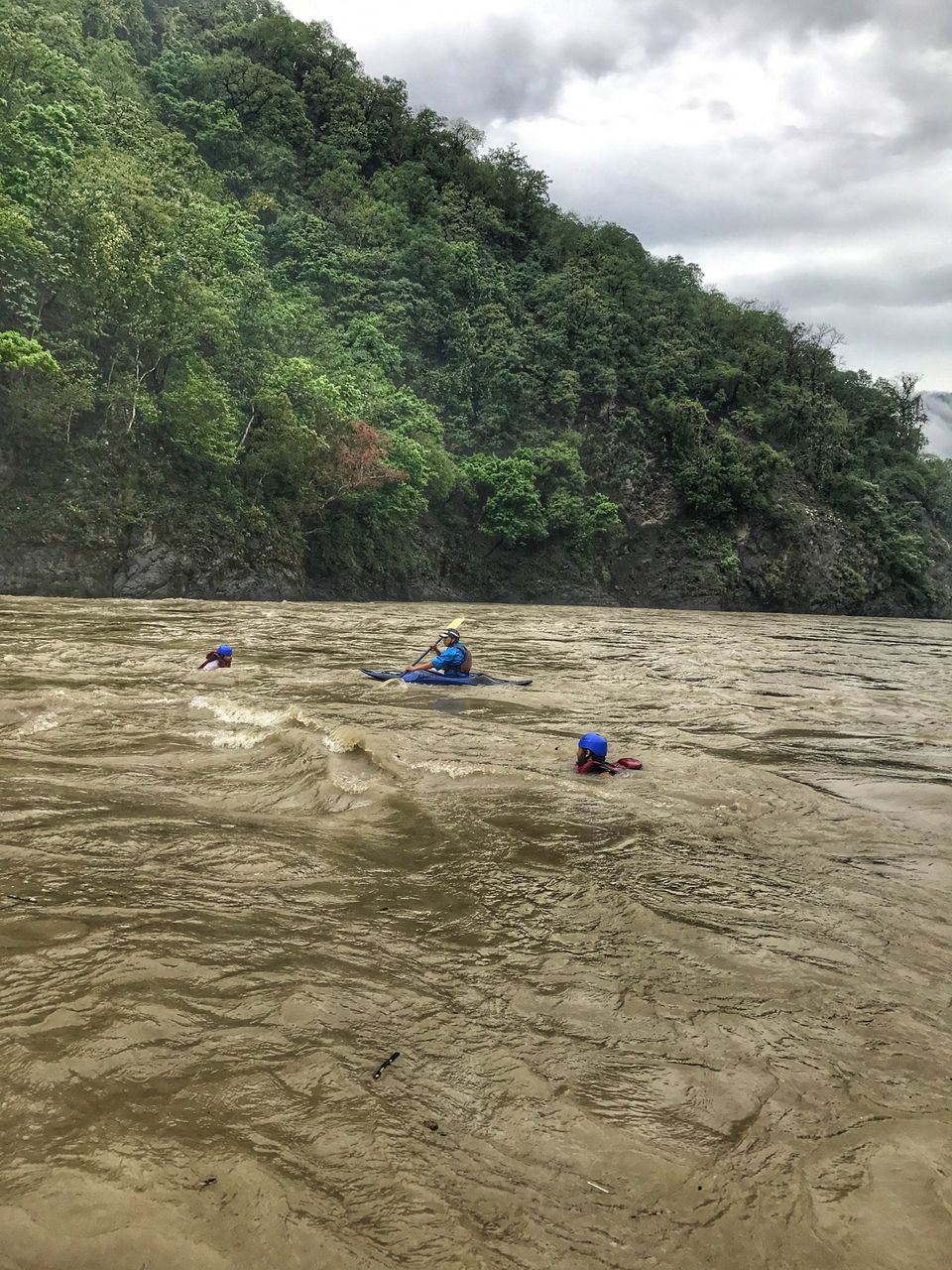 Adventure not yet over !
Bungee Jumping is Next big thing we couldn't stop ourselfs from. Bungee Jumping at the highest bungee in India ! Yes, you heard it right Rishikesh has the Highest Bungee Jumping Spot in India. Jumping Heights, located in Mohan Chatti village of Rishikesh has a Bungee jump height of 83 Meters !
I love adventures and ready to do this one as well.
Watch out, I'm gonna Jump !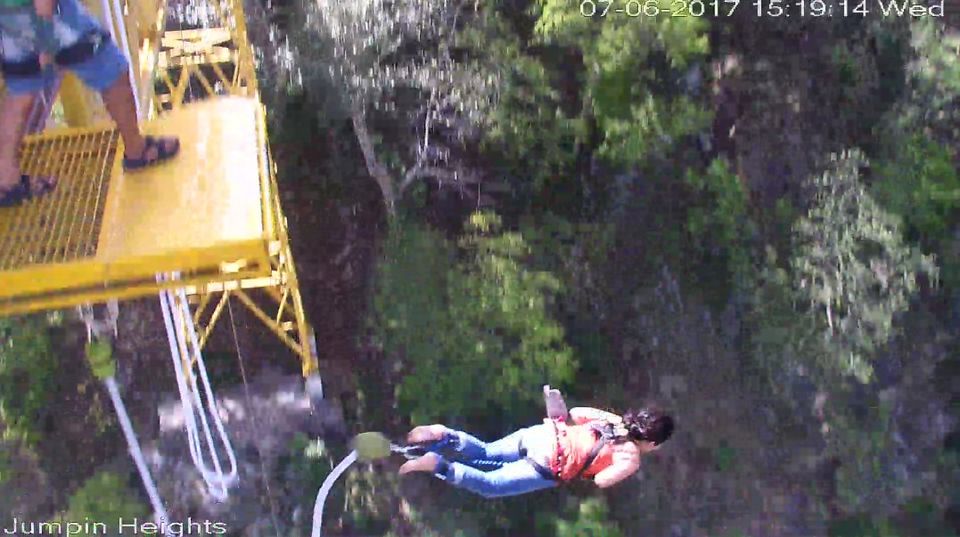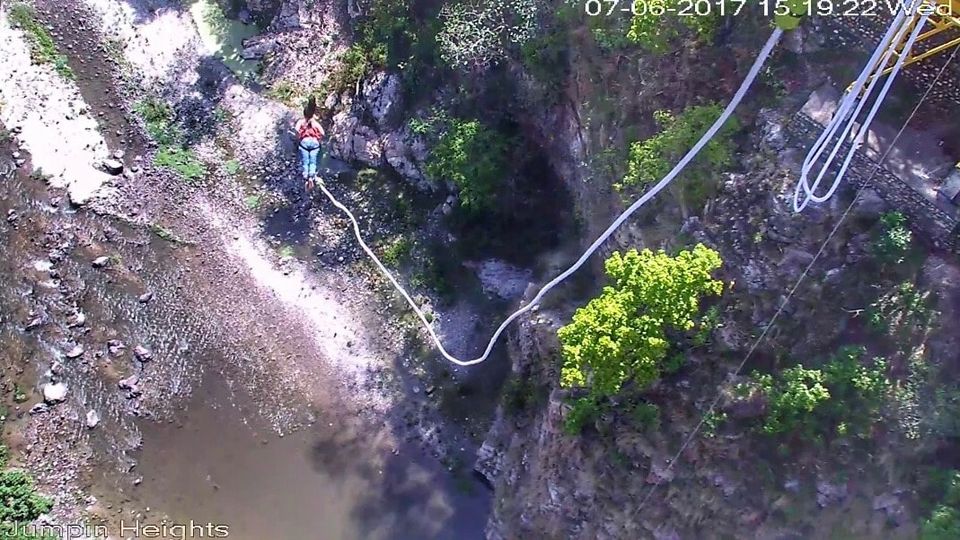 I did and added it to my done list. I felt totally different after bungee. Adventure sports like Bungee Jumping and River Rafting boost ups the energy levels and fills body with enthusiasm and fearlessness.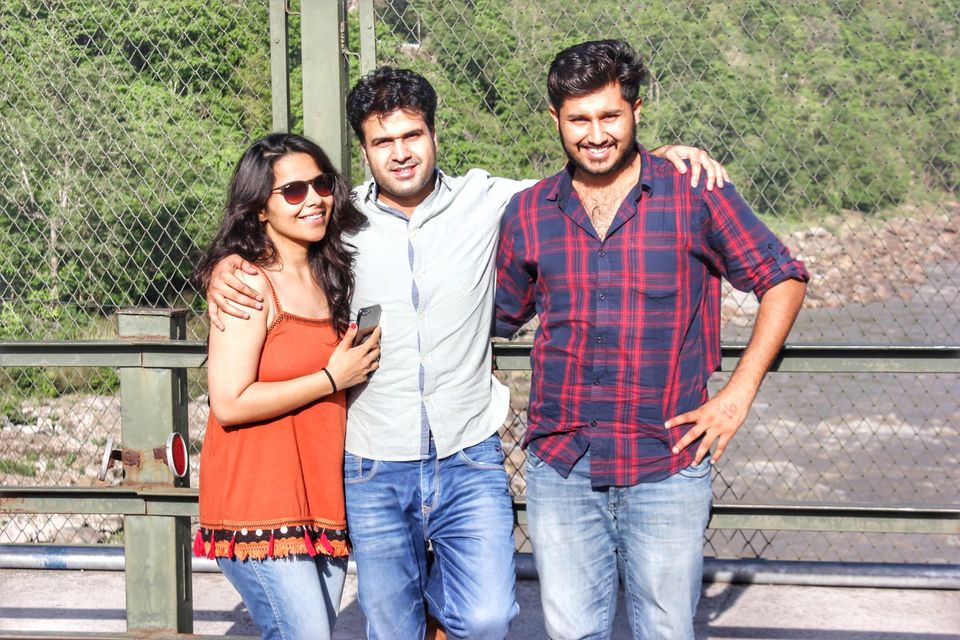 After Bungee, we started on our way back to Delhi.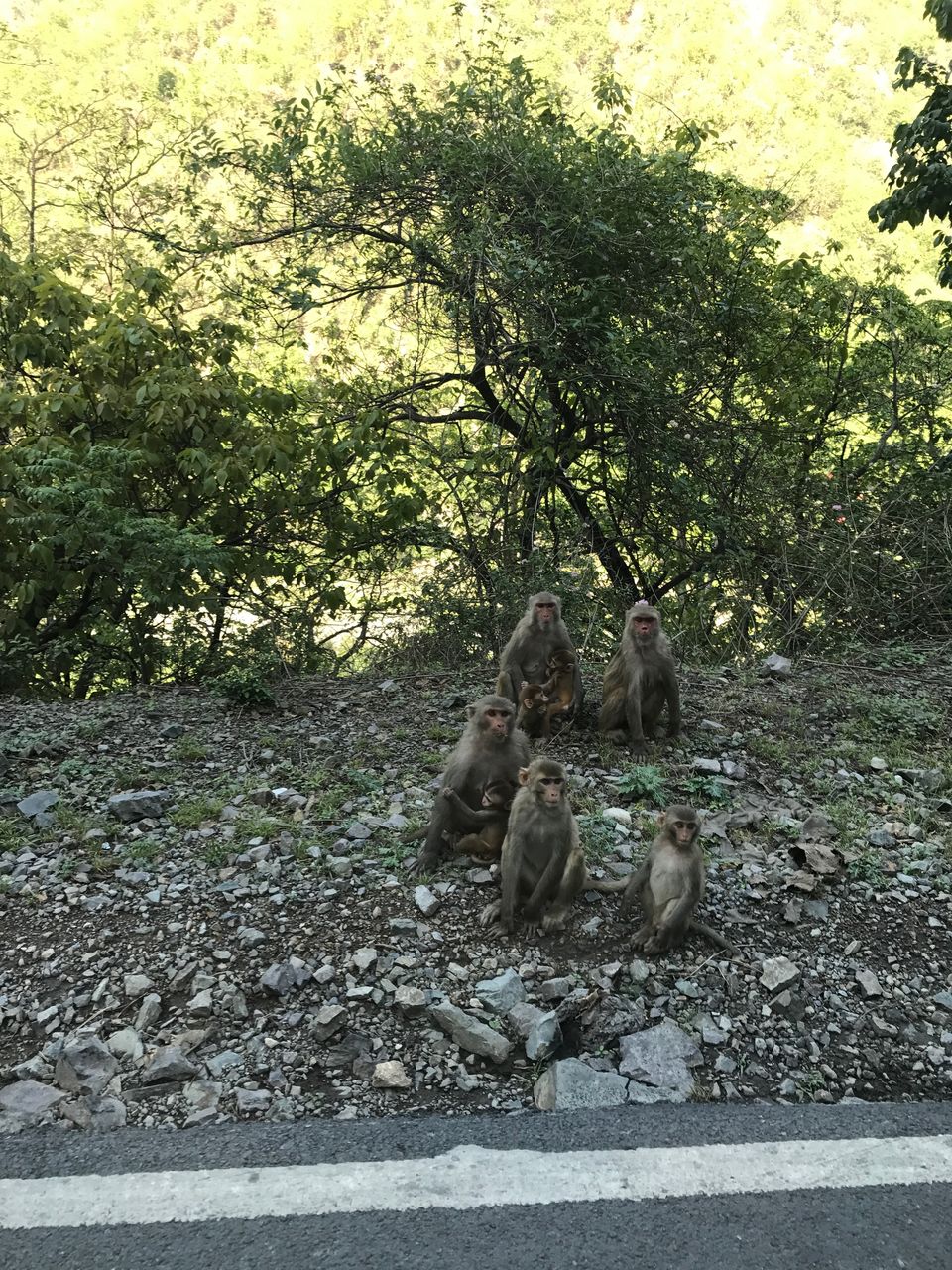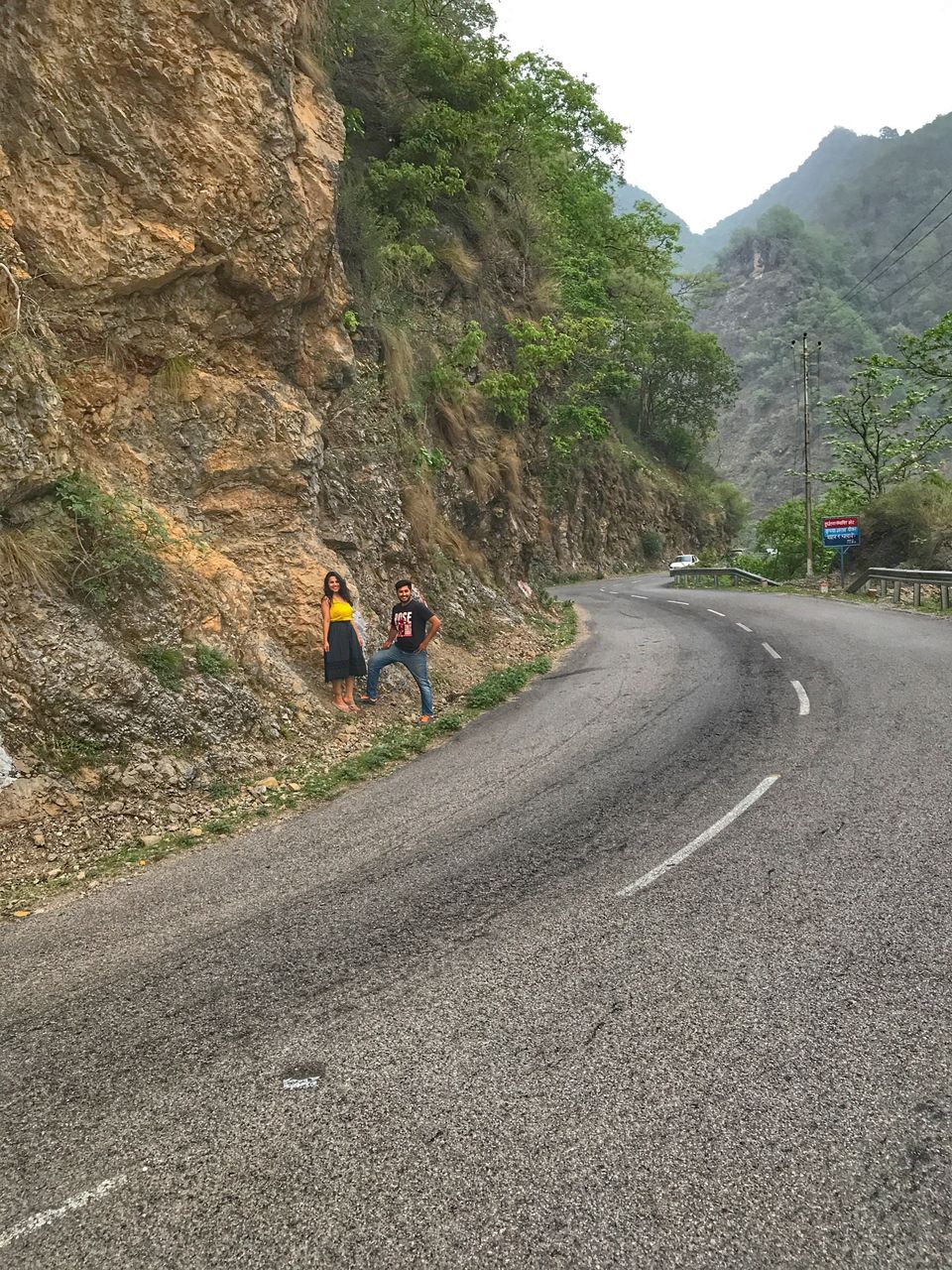 This is how we explored Rishikesh. Totally in love with Rishikesh….
More Information :
Places to visit at Rishikesh : Lakshman Jhula, Ganga Aarti, Parmarth Niketan, Triveni Ghat, Jumpin Heights, Neelkanth Mahadev Temple, Ram Jhula, Triveni Ghat, Parmarth Niketan, Beatles Ashram.
Adventure Sports Activities : Kayaking, White River Rafting, Camping, Rappelling, Bungee jumping, Flying Fox, Giant Swing, Mountain Biking, Cliff Jumping, Waterfall Trekking, Rock Climbing, Valley Crossing, Trekking, Zorbing, Body Surfing, Hot Air Ballooning, Para Sailing.
Best time to visit : April to June or September to October.
Budget : Rs. 10,000 to Rs. 12,000 (including adventure sports)
Stay : Tent House, Grand Shiva Resort & Spa
Read more on Travel, Fashion and Lifestyle at my blog - The Indian Salad. I also share pictures and other interesting stuffs on Instagram, Twitter, Pinterest, Google+ and Tumblr.