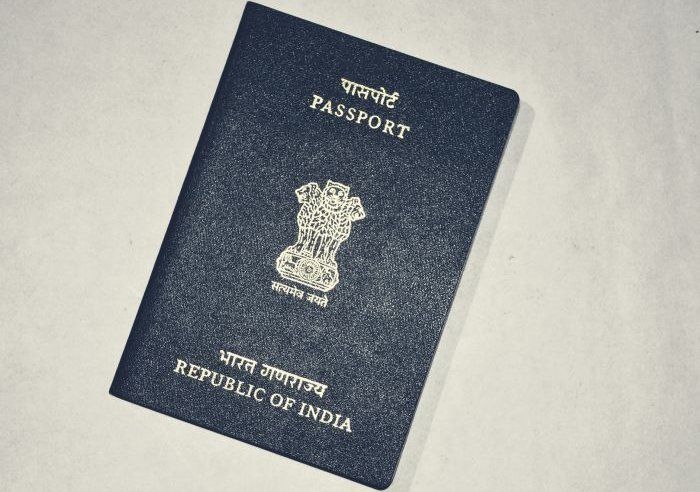 Travelling international sounds like a great idea and everyone loves the idea of several stamps on his/her passport. But what would you do if you don't have a passport? What if you have just been asked to travel abroad for work, but you have also just realized that you don't have a passport.
Many think that applying for a passport is a tiring as well as complicated process and feel reluctant towards going ahead with the applications. But it is exactly where they make a mistake as the answer to 'how to apply for a passport online' is easier than many believe it to be.
Applying for a passport online includes booking an appointment with the Passport Seva Kendra (PSK) or any passport centre which is done after logging into the PSP website (www.passportindia.gov.in), then filling as well as submitting the online passport form before paying the passport fee online.
Once you schedule an appointment after paying the required fee, you will have to take a print out of the ARN receipt before visiting the PSK to process your application.
For a more detailed and step-by-step guide on 'how to apply for passport online', read this full article.
1. Register online: On the homepage of the official website, you will find a red button at the top left corner named, "New User? Register Now". Click on it, and follow the mentioned instructions while filling in the requisite details to register.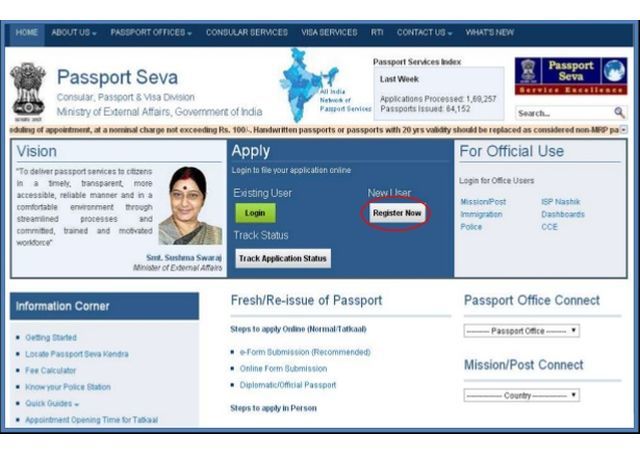 2. Fill the online passport form: After registering yourself, log in with the provided id and password. After that, click on "Apply for Fresh Passport/Re-issue of Passport" option to navigate further. There will be two options to fill the form.
First, you can either download the form and upload it back on to the website after filling it. Or you can fill the form online. If you are opting for the second option, there is no need to worry about not having all the required details since you can save the Passport form online and complete the rest later.
3. Tatkaal Passport application: Since it's a speed up process for emergencies and doesn't involve any police verifications, it is a little complicated as you will need to submit the Annexure F form. It is a written document verifying that you have been residing at your current address for the last one year. Annexure F needs to be verified by a central government employee with his signature as well as office seal.
4. Uploading of documents online: After filling the form, you need to collect all the required documents including address proof, date of birth proof and Annexure F among others, to upload their soft copies with you online passport form.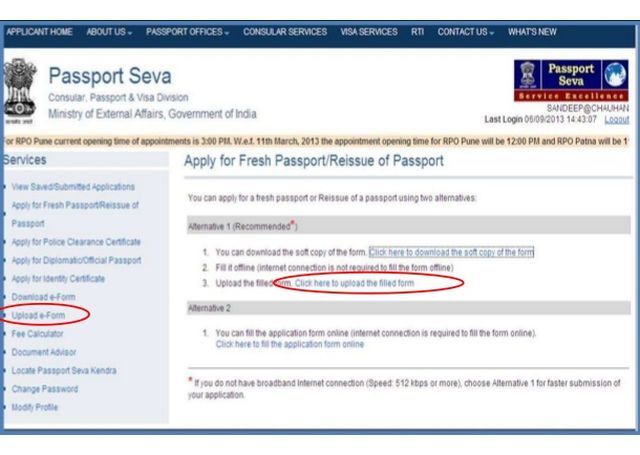 5. Documents required for online passport application: An applicant needs to provide documents which can be treated as his/her address and date of birth proof. Here is the list of documents which can be submitted.
One of the following needs to be submitted as address proof.
Election ID card with present address, Gas connection, Aadhaar card Phone bill with current address, Income Tax Assessment order, Bank passport Rental agreement if staying in a rented house, Certificate from employer on letterhead with a seal and signature, Electricity bill with current address, Water bill with current address, Certificate from employer on letterhead with a seal and signature or Passport of the spouse, Parents' passport.
One of the following needs to be submitted as birth proof.
Birth certificate issued by the municipal authority or any other authority to issue the birth certificate, Certificate swore before a magistrate or School leaving certificate/ Secondary school leaving certificate.
6. Pay and schedule appointment: Once you are done with uploading your documents as well as the filled-up form, you will be asked to pay the passport charges online. In case your's is a normal application, the fee will be Rs 1,500 and in case of Tatkaal, it will be Rs 3,500. After you have paid the fees, you will get the option of scheduling your appointment. Choose the Passport Seva Kendra (PSK) according to your convenience and fix the date as well as time for your visit. You will get an SMS confirming your appointment along with an email carrying a slip which you will need to show at the selected PSK on the day of your appointment.
7. Appointment day: Ensure that you leave for the PSK with all the multiple hard copies, along with originals and the appointment slip, of all the document you have uploaded at the time of registration. Do not forget a printout of the appointment slip.
Key points to remember
For Police Clearance Certificate (PCC), an applicant needs to fill the PCC Form via e-Form Submission or via Online Form Submission.
It is mandatory that an applicant should be physically present at PSK, no proxy is allowed.
You can also apply for the re-issuance of a passport online.
In case of offline application, you cannot apply for a passport directly at the passport office. First, you will need to register yourself at the Passport Seva Kendra for your registration.
This is everything you need to know about 'how to apply for Passport online'.
So friends Keep Travelling Keep Exploring & Keep Smiling always. ;)