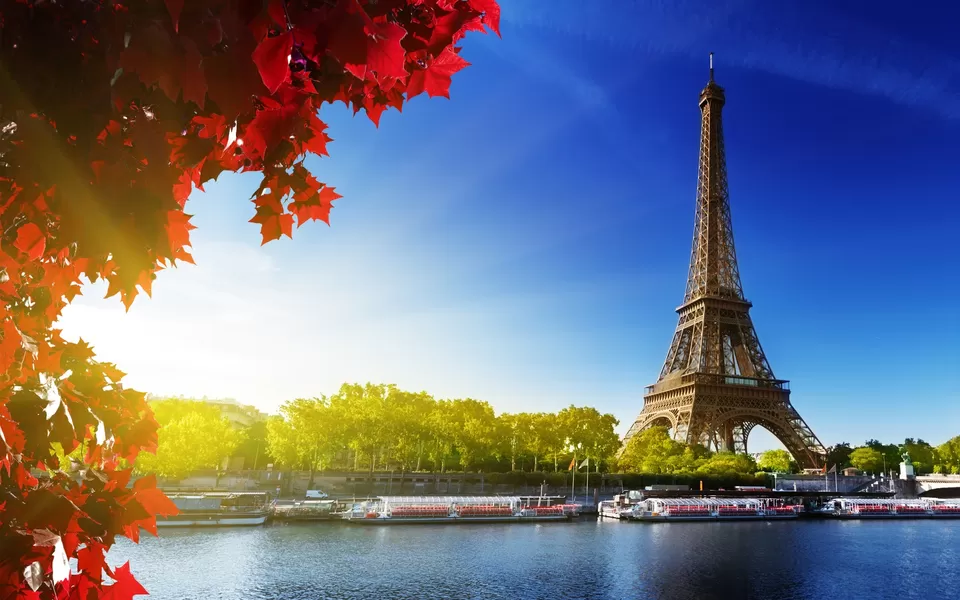 Today, as much of the world is emerging out of the pandemic and lockdowns, the traveling industry is looking forward to the new normal. Almost all the countries have opened their doors wide for tourists. The travelers, many of whom have been primarily confined to their homes for months, are starting to dream again of beaches, mountains, and monuments!
I had been carrying a dream for years but couldn't do it due to the pandemic, it was a trip to Europe! But now I am very excited that it's finally happening. Yay!
I had planned a 2 weeks Europe trip for 2022, and I'll be visiting multiple countries. Since this was my very first Europe trip and I didn't want to take any risk of visa cancelation, I did a thorough study on the Schengen Visa process. A Schengen Visa is a short stay visa allowing its holder to circulate in the Schengen area that covers 26 countries.
So, I applied for Schengen Visa 3 months prior to my travel date. I chose France to apply for my visa as my first destination was Paris. In spite of having the highest visa rejection rate (21%), France approved my visa in just 3 days (I know, it was unbelievable 😇). So here I am sharing all the details you need to know if you are planning to apply for a Schengen Visa, that too for the first time.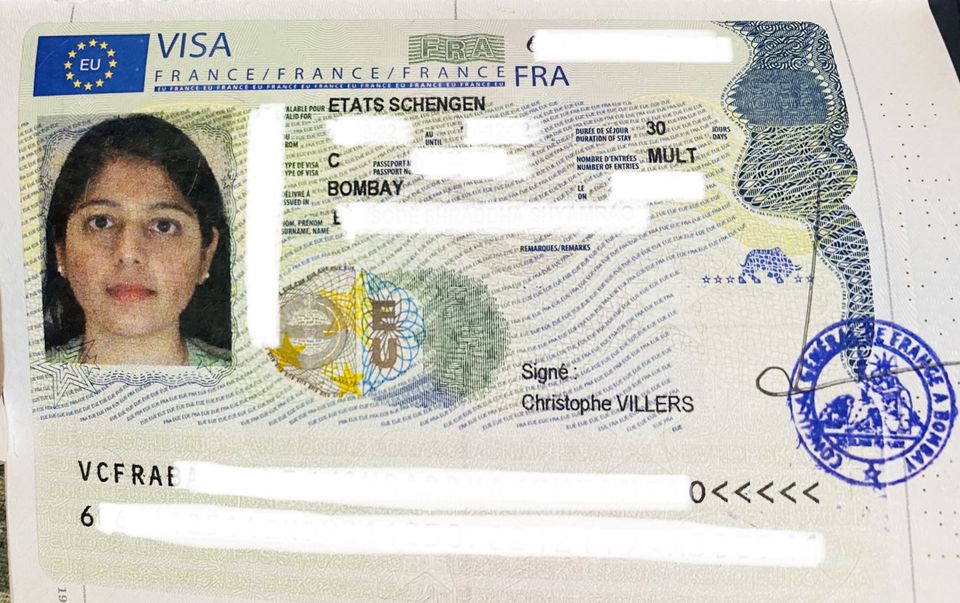 How do you start the plan?
Always start planning your trip 3-4 months prior if you don't want to spend too much money. Firstly, decide the travel dates and the countries you wish to visit. The next step should be - book a visa appointment (Yes. Many people waste their time on the documentation process first and appointment dates are gone by the time they start looking for it). Once you book your visa appointment you will get plenty of time to collect the required documents.
I would advise you to apply at least 2 months before your travel date, however, to allow for any delays in the processing of your application. I booked my appointment through VFS Global Pune to avoid inconvenience as France embassy is in Mumbai. You can now submit your visa application from your home with VFS's 'Visa At Your Doorstep service'.
On your visa appointment date you need to submit all the required documents along with the passport.
What documents you will need ?
1. A Schengen Visa Application form duly signed. Download it here.
2. A valid passport which has at least two blank pages, and a validity of three more months from the date you plan to leave Schengen.
3. Two recently taken passport-style color photos in 35x45 mm size with a light gray background.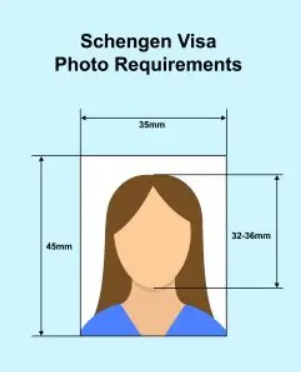 4. A cover letter with details of your trip and explaining the purpose of the visit.
5. A Travel Itinerary - A detailed and day-wise description of your trip to Europe with places are you going to visit, the time frame, and mode of transportation.
6. Air tickets for your roundtrip - Book your air tickets early as prices would be low or create dummy air tickets if you are not ready to take risk of cancelation.
7. Proof of accommodation - Receipt of all hotel/hostel bookings for the entire time you will be in the Schengen area. It could be a receipt of booking on a booking.com or Airbnb with your name, hotels name, address, phone and email on it.
7-a. If you are staying at a relative's or friend's place then invitation from from them is required.
7-b. A copy of his/ her passport (first and last page if Indian Passport).
7-c. His/her residence permit/ agreement in Schengen country.
8. Bank account statement for last 6 months which has a minimum balance of 2.5-3 lacks rupees throughout. Note that, this is for France and the minimum amount required varies from country to country.
Take a printout of the bank statement and get a stamp and signature from the bank on every page of the transaction statement.
(This is a mandatory document so manage your transactions of the last 6 months accordingly)**
8-a. If you don't have enough funds then you can provide the bank statement of your parents or a relative or a friend.
8-b. A sponsorship letter is needed from that person with the mention of financial sponsorship for your trip to the Schengen Zone.
9. Balance certificate from the bank printed on the letterhead.
10. An employee identity card or an offer letter from the employer.
1. Leave sanction letter from the employer printed on the letterhead of the company.
12. No Objection Certificate (NOC) from employer printed on the letterhead of the company.
13. Salary slips of the last 3 months.
14. ITR Acknowledgement Form or Form 16 of last 3 years. (France requires the ITR Acknowledgement Form of just last year, but carry all 3 just in case)
15. Travel Health Insurance with a minimum of €30,000 for your whole stay and 10-15 days more than the last day of your trip. Tata AIG travel Insurance is recommended which can be brought here. (Make sure the name on the policy is exactly the same as it is on the Passport)
16. International Vaccination Certificate of Covid-19.
Other documents
17. If self-employed-
17-a. A copy of your business license.
17-b. Certificate of Proprietorship or other proof of ownership (proof of land title, proof of income from agriculture (sales form) etc.)
17-c. Company's bank statement for the last 6 months.
17-d. ITR Acknowledgement Form or Form 16 of the last 3 years.
18. If a student-
18-a. Proof of enrollment.
18-b. Copy of the ID card.
18-c. No Objection Letter from University.
19. If a minor-
19-a. If travelling unaccompanied by parents, consent letter signed by both parents & applicant Form signed by both parents.
19-b. Copy of the parents' passports data page.
20. If you have a new passport, attach a copy of your old passport's data pages. (Note that, there should be some travel history before you apply for the Schengen Visa to make them believe that you can afford to travel abroad and your purpose of the travel is only tourism.)
21. If you are applying through a travel agency then a letter from them is required.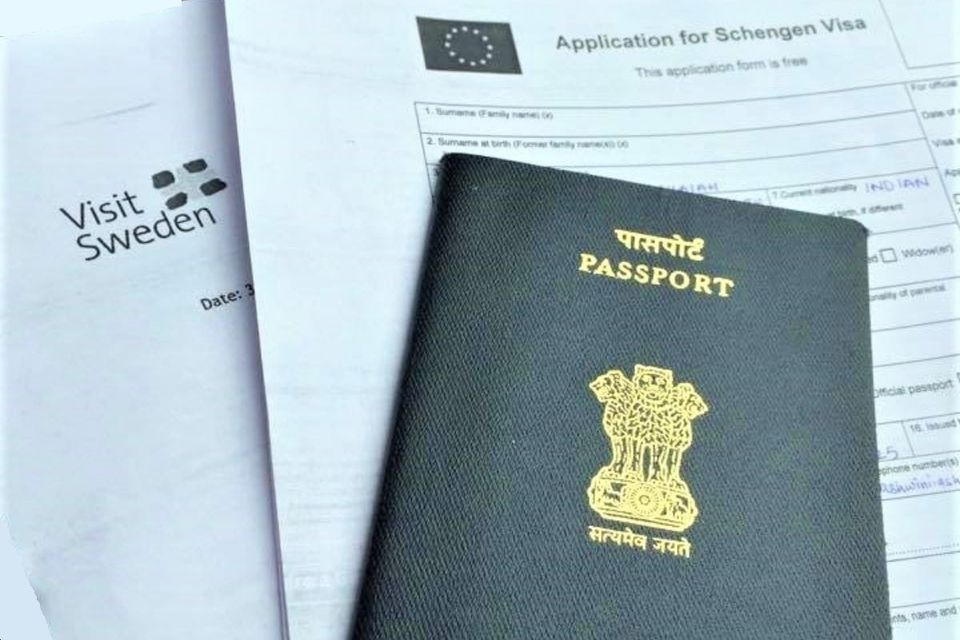 How much it would cost?
# The Schengen Visa fees are:
- Adult: €80 (around ₹6,620)
- Child from 12 to 18 years old: €80
- Child from 6 to less than 12 years old: €40
- Children less than 6 years: free
# VFS Global service charges - around ₹2500
# Courier service charges - ₹500 to ₹1000
It cost me total ₹10,300 for whole process!
Things to keep in mind
* Make sure your name is same on all the documents as your passport.
* Print all the documents on A4 size paper.
* Do not staple or punch any document.
* Carry a copy of the visa appointment form.
* You may provide proof of a pension or property income if these provide your income.
* The amount of the fees must be paid to the visa service when submitting the application or online if you are submitting application online.
* The fees are not reimbursed in the event of visa refusal.
* No need to buy 'Premium Services' at visa application center.
* Always carry cash to the visa application center as online or card transaction do not work most of the time.
Hope this will help you get your visa at the earliest! Happy travelling!
Click here to follow me on Instagram, where I share snippets of my travel-tales.
Think we missed out on something? Tell us about it in the comments below. Or write about it here on Tripoto.