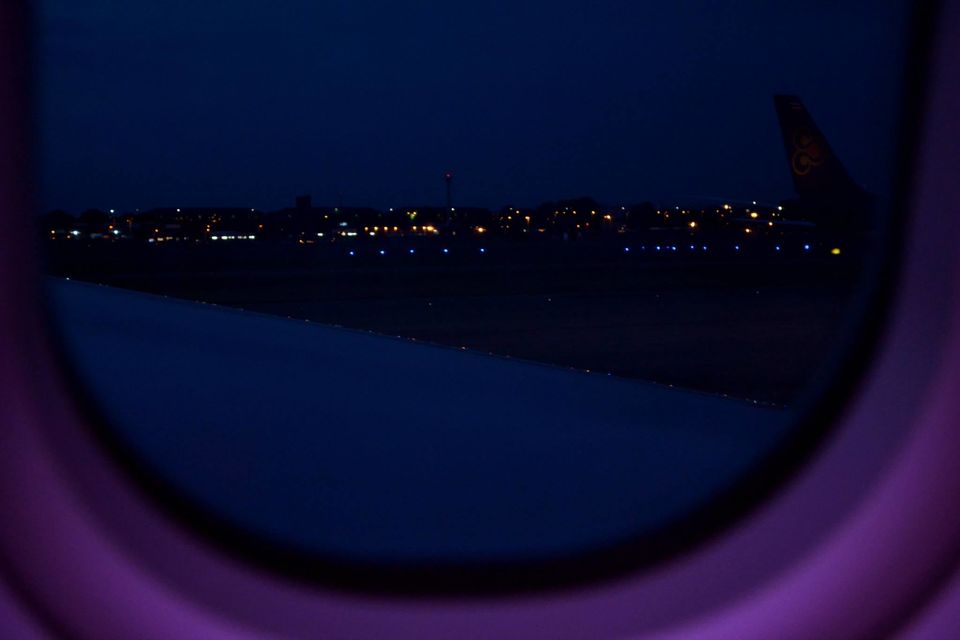 A visit to United Kingdom heads the wishlist of most travellers. With its tourist friendly vibe and a jaw-dropping array of cultural pursuits, the country is one of the most visited destinations worldover.
Before my first visit to the country, my mind was mostly occupied with how many jackets and pairs of socks to take with me on my trip! However, the looming task of putting together my UK visa application was the great hurdle that stood between my aspirations and their realisation.
Adding to the pressure was the fact that applying for a UK visa on an Indian passport is known to be a meticulous task with a fair amount of paperwork and planning involved. So based on my experience, I've charted out the procedure to apply for this visa, along with some tips and answers to common questions for fellow travellers to refer to! Here goes -
What Is A UK Visa & When Do I Need It
A visa to United Kingdom is an official endoresment issued in your passport, allowing the holder to enter the country, stay in it for a stipulated period of time and then exit the country.
Typically, a UK visa is issued for a period of 6 months for Indian passport holders. The visa is allows 'multiple entry', that is to say, you may enter and exit the country more than once during the 6 months for which the visa is valid.
A tourist visa for UK allows the holder to not only travel across the United Kingdom but also allows entry to the countries of Wales, Scotland and Northern Ireland, as well as the archipelago of Channel Islands and the Isle of Man. Pretty neat right?
A Guide To A UK Visa Application for Indian Passport Holders
First step - Confirm the visa category that best suits you. For tourists, the Standard Visitor visa applies. You can double-check suitability on the UK governments visa and immigration forum.
Next, you will have to fill a form online on a UK government-run forum called AccessUK. This has to be filled in English. The registration process is pretty basic and allows you to sign in to the forum to access your applicaiton. The application form does not need to be filled in one go. It can be filled partially and then saved online, till you are ready to submit it. Click here to view the Standard UK Visa application. You can fill the form once you have confirmed your ability to be present for your visa appointment at a centre in one of the following cities - Ahmedabad, Bangalore, Chandigarh, Chennai, Cochin, Goa, Gurgaon, Hyderabad, Jaipur, Jalandhar, Kolkata, Lucknow, Mumbai, Mysore, New Delhi, Pune or Trivandrum.
Keep your passport handy while filling in the application since you will need to give details of all your past international travel.
Once the application process is complete, you can select an appointment time and date as per your convenience. There is one primary agency that you will have to liase with during the process of your visa application, which is VFS Global, the official partner of UK Visa and Immigration. They schedule visa appointments where the applicant submits the supporting documents that go with the application. Their centres also process the biometric details of the applicant.
There is an option to pay online for the visa application. It is best to avail this in order to save time at the VFS centre when you visit for your appointment.
Note - The VFS website urges applicants to make sure they do not have any injuries on their fingers or henna on their fingertips when they schedule their appointment since this hampers with the biometric detailing of digital fingerprints at the VFS centres.
Documents To Be Carried For The Appointment
The VFS website has a complete document checklist, which I have fleshed out below with some added details and tips. Wherever possible, carry originals as well as copies.
Appointment Confirmation - The most important document to be carried on the day of your appointment. Without a printed confirmation, you will not be admitted inside the VFS centre where your appointment is to be held.
Payment Receipt - If you made an online payment for your visa, be sure to carry a printout of the receipt. This is important to avoid any confusion during the appointment, where proof of payment needs to be filed with your other documents,
Passport - Well, nothing is going to come out of your grand visa quest if you leave behind your passport. This will be examined as ID proof at the entrance to the VFS centre, and will be attached to your application when it is sent to the UK Embassy for processing.
Make sure to keep a scanned/printed copy of your passport with yourself before you submit it in. This can come in use at a time when your original passport is being processed and thus temporarily out of your possession.
Travel addicts beware - there should be at least 1 page blank on either side of your passport when you apply.

Flight Tickets - At this stage, you need to have your flight tickets in place. This serves as concrete evidence of the finality of your travel plans and indicates whether this is in tandem the details in your application.
Accomodation Arrangements - Your application needs to be supplemented with details of your hotel bookings. In case you are staying with friends or family, you need to add a letter of invitation signed by your host. The letter must indicate the intention of your host to put you up for the duration of your stay and explicity state the complete address of your host. You can add the passport details of your host to this document for good measure.
The UK can be costly to stay in, especially when you are going for a more extended period, such as attending a university. But worry not, there are still many affordable and student-friendly options for accommodation in the country. And how to find them? You can contact amber for their services. So whether you are searching for London Student accommodation or Manchester student accommodation, they provide you with free and personalised assistance to help you find your perfect abode!

Letter of Identification - If you are a school/college student applying for a UK visa, make sure adda copy of your student ID and a letter from the school/college/university office acknowledging your status as a student. Also add some recent marksheets to prove your involvement with the institution.

For working professionals, you need to attach a letter from your employers acknowledging your status as a company employee.
Freelancers can write a cover letter detailing their employment status along with copies of contracts of recent assignments, if available.
Financials - The purpose of sharing financial details is to prove the applicant's ability to meet the costs of the trip. Take copies of your bank statements, your pay slips, joint accounts with family members which have a substantial balance, fixed deposits, proof of ownership of assets such as land.
You can also give details of the sponsor of your trip. To cover my erratic bank statements (the consequence of working as a freelancer), I had my sister write me a sponsorship letter in which she agreed to fund my trip and also shared copies of her pay slip, bank statements and passport details.
Since the consulate gives no clarity in terms of what how much balance they expect to see in your name, it's best to have a consistent figure of at least 2-3 lakhs for 7-10 day long trip.
Accommodation & Assets in India - It is best to add papers of land/house ownership and/or a tenancy agreement to the application. This is an assurance to the consulate that the applicant does not plan to migrate to the UK on the basis of a tourist visa and has a home to return to.
Marital Status/ Family In India - Being a single girl, I did not need to worry about proving my non-existent marital status. But I did add copies of my parents' passports to show proof of family in India.
My parents, when they applied for their UK visas, attached a copy of their marriage certificate and also put in copies of ID proofs belonging to me and my brother.
In my experience, these documents about family in India are scrutinized mostly for first time applicants. I did not add these the second time I applied for a UK visa and faced no trouble at all.
Note - Make sure you provide a translation for any document that is not in English, such as agricultural land ownership papers, ration cards etc.
How Long Does It Take For The Visa To Arrive?
Visa application are settled within 15 working days. VFS offers Priority and Super Priorty visa services which speeds up the processing time. One has to pay a considerable sum of money over and above the standard visa fees to avail of this facility.
Why Was My Visa Rejected
Assuming you submitted all the required documents, a rejection could happen for one of the following reasons -
Incorrect format - Did you put in your documents chronologically? Did you make sure they were printed clearly? You application and supplementary documents should be organised and easy to read for the officers in-charge.
Insufficient Funds - If the visa authorities are not convinced of your ability to bear the cost of your trip, they can reject your application. Suspicious activty such as your bank statement reflecting a deposit of a large sum of money just prior to your visa appointment could be one reason.
Doubtful Motives - If the visa authorities are not convinced about the motive behind your visit, they can reject your application on the grounds that you potentially appear to be harbouring intentions of settling down in United Kingdom.
Note - A UK visa, when rejected, comes with a detailed letter from the embassy explaining the cause behind the rejection.
FAQ
Que : How do I collect my passport and documents?
While submitting your application, you can opt to receive your paspsort and papers via courier. If you wish to collect them in person, you can come to the VFS office along with the acknowledgment receipt you recieve at the time of submisison. VFS will alert you via email once your papers are ready for collection. You can also opt for SMS alerts.

Que : Can I apply a second time if my first application got rejected?
Ans : Yes, you may apply again. In any subsequent applications, you will be asked to give details of your past applications and the reason for rejection.
Que : How close to my travel dates can I apply for a visa?
Ans : Upto 3 months prior to your departure date.
Que : Do I get a refund if my visa gets rejected?
Ans : No, there is no scope for getting a refund in case your visa gets rejected. This is a risk one has to take while applying.
Que : Am I expected to get a TB test done before filing my visa application?
Ans : This is a prerequisite for applicants from certain countries, including India. However, the test reports are to be submitted with you rvisa application only if you are applying for visa for a period longer than 6 months. You can read more this on the official website of Gov.UK.
Que : Can I sign up for a short-term educational course while vacationing in UK?
Ans : The Standard Visitor visa allows you to study for 30 days, provided this is not the main reason for yout visit. The course must be run by an approved organisation that is either licensed or accredited, or it can be taught at a listed educational institution. To know the UK government's official stand on this, click here.
All in all, if you devote a decent amount of time, attention and effort to your application, the process will be smooth and it won't be long before you find yourself boarding your flight out of the country and right into your UK holiday!
If you're looking for leads on accomodation options, you'll find them here.