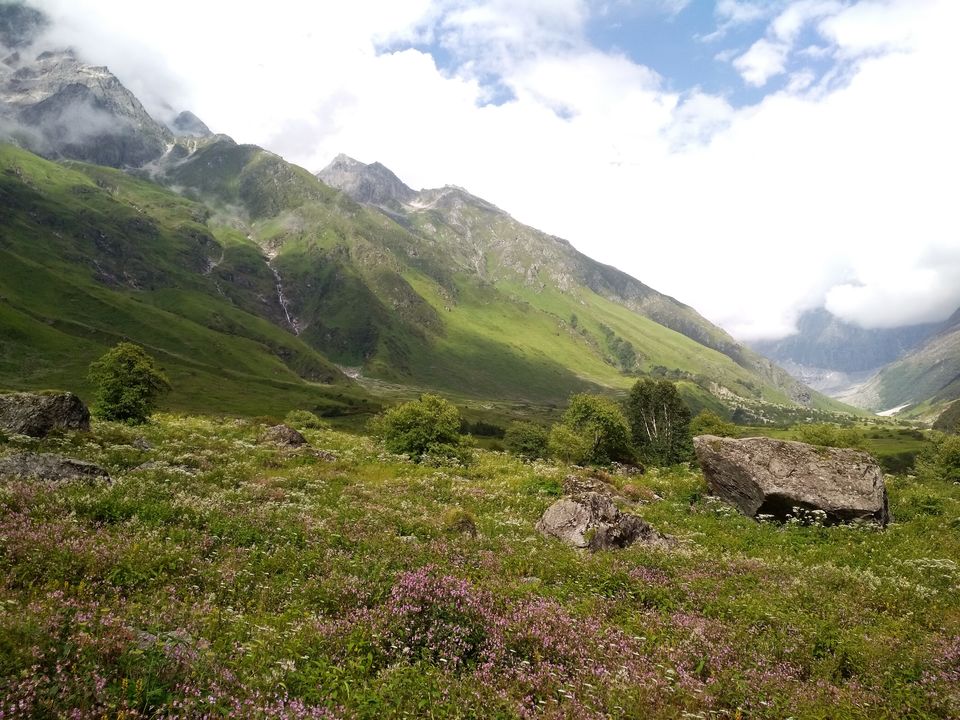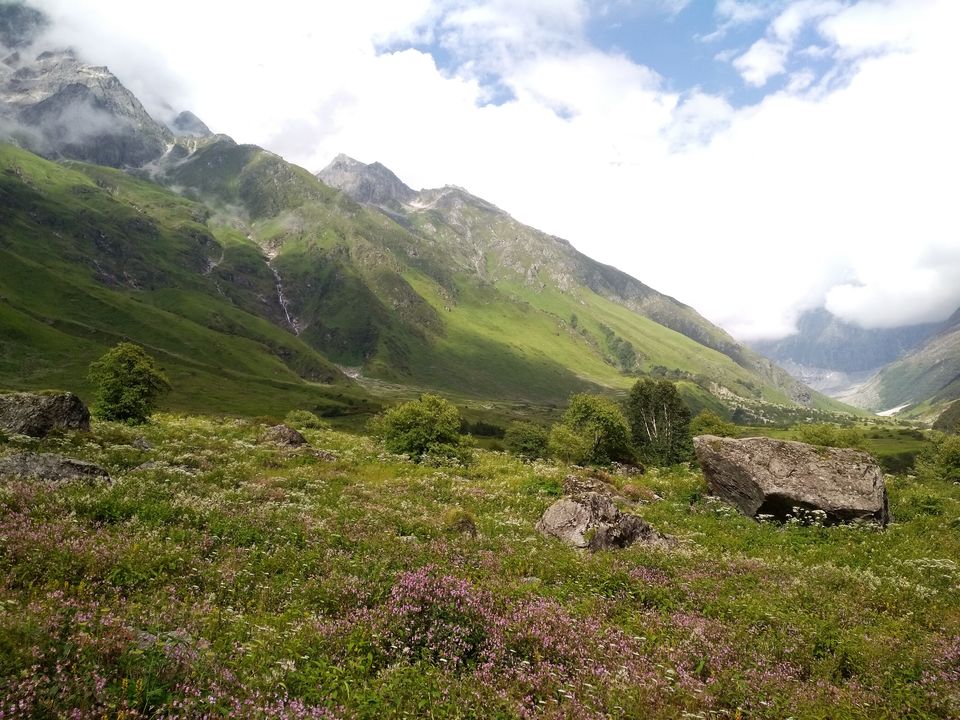 If you could see any long weekend in between June to September, plan this trip, it is the best time to spend your afternoon lying on a rock and seeing the miles and miles towards valley decorated with 500 different kind of flowers. Although it is possible to do this in 4 days, it is advisable to buy some more time to celebrate this amazing natural fairyland. All you require is leaving Delhi(or from anywhere) on a Friday night and reach Rishikesh till dawn (if keeping in budget, take a train).
There is a state transport bus scheduled at 6 am from Rishikesh bus stand to Gobindghat but sometimes it gets cancelled. No worries, private bus operators are always there to serve you. By any means try to get there before sunset and don't miss the beautiful roads and scenes, some gives you goosebumps like the one where Bhagirathi and Alaknanda streams meet to be the Ganges.
The first thing you would do after getting down at Gobindghat is to ask for Gurudwara.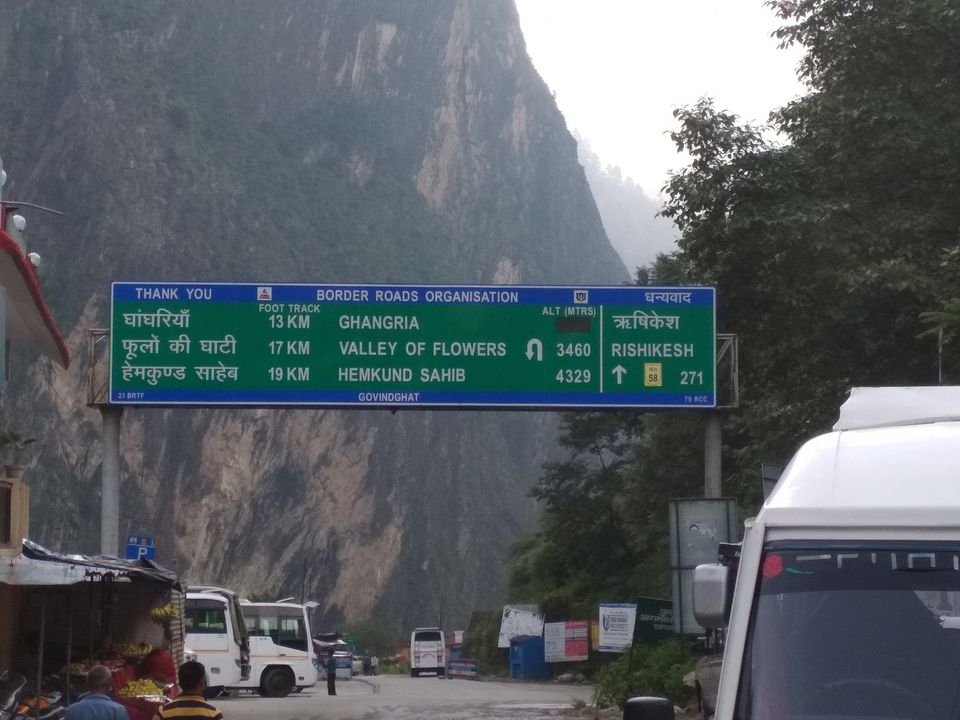 It would be an amazing experience to stay there (If you can manage in dormitory or rooms only for family) and Sardarji are the best host so you won't be spending a penny there unless you decide to walk the vibrant market around. Unfortunately, if there is no room in Gurudwara, you could check in at some budget hotel. In any case you don't want to not feel the thrill of sitting beside a roaring river in dipping temperature. In every 5 minutes or so, you would keep looking above to the hanging wooden bridge making Ghrhrdhrrhrrdhr sound as any vehicle approaches towards VOF.
There is a motorable road till Pulga, 4 kms ahead of Gobindghat. So, get up early and wait for the first sharing taxi at hanging bridge (usually starts at 5-5:30) or if you are over enthusiastic trekker as I was, start walking at 4 am to be part of a poetic dawn.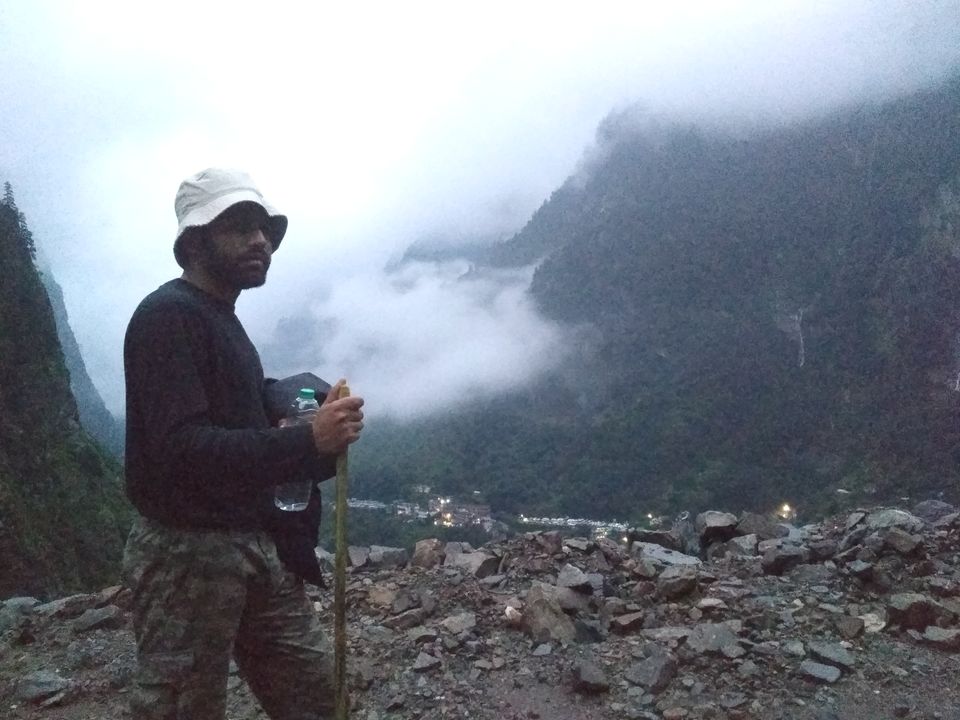 After reaching Pulga there is only walking trek ahead, however ponies are available if you are not ready to walk 13 kms ahead till Ghangaria, a base village to the entrance of the valley. Also, if you are flooded with money, take a helicopter service from Gobindghat to Ghangaria, but only to miss this scenic beauty.
Stay at Ghangaria, again in Gurudwara or get a room. Next morning, after paying entrance fee to the VOF national park there are 5 more kms to walk. Only when you could peep into the first view of the valley, all efforts and pain would prove its worth.
Whole day would be enough to feel it, and if you brought some tea in flask like me, it would be an experience to tell.
After staying at Ghangaria again, leave before sunrise and you could make it to Rishikesh same day. If you have liberty of more off days, there is a Sikh Pilgrimage Hemkund Sahib with great scenic beauty after a trek of 8 KMs from Ghangaria.