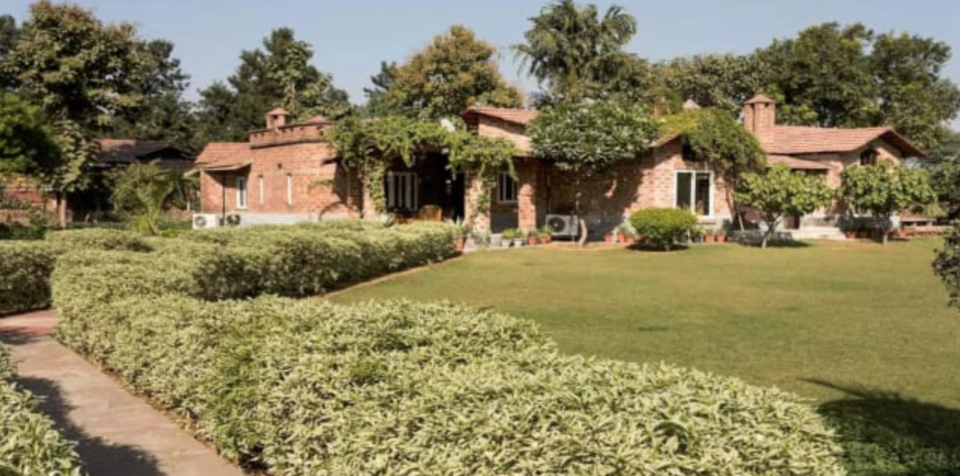 With barely any time on my hands, I was searching for a getaway for me and my friends for the weekend. We wanted to get away from the city life and relax. Going someplace far was not an option because we barely had any time and we didn't want to waste it on travel. We were scouting the net when we found our perfect abode, Simbliss Farms in Manesar, at a leisurely hour ride away from Delhi.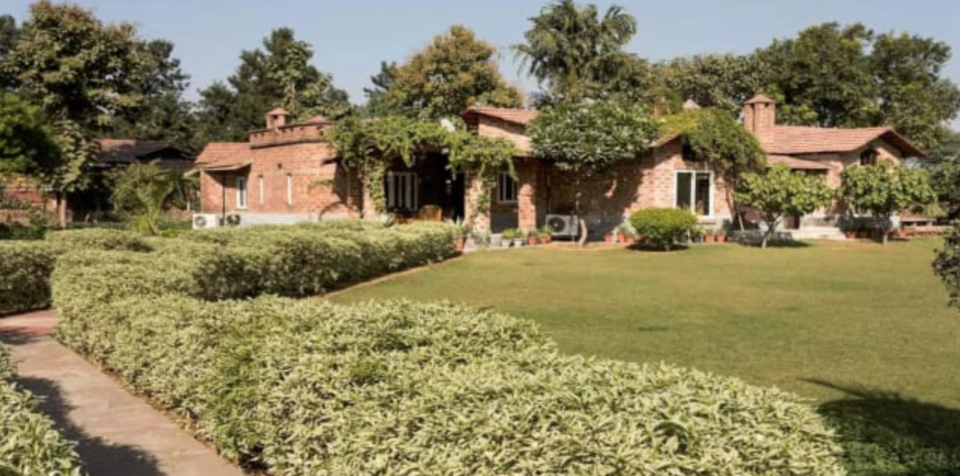 Before we knew it, we had reached Simbliss Farm which was surrounded by lush green farms and trees. The beauty of the farm was exhilarating. There was a vast open garden right in front of the farmhouse. We could hear birds chirping and peacocks calling out to mate occasionally. The farmhouse also had a beautiful swimming pool which could accommodate around 40 people. The pool had bar stools which were perfect for farmhouse parties. We were just 4 friends, but we had the entire farmhouse to ourselves and we couldn't wait to plan our next party here.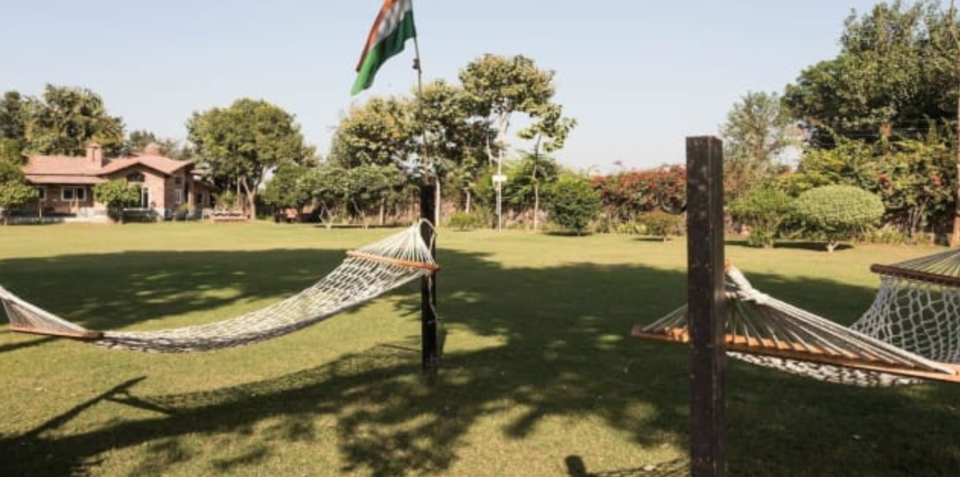 The interiors of the rooms was quaint and mountain like. Most of the interiors looked like brickwork and the rooms had some simple show pieces. Luxury was filled in every nook and cranny of the farmhouse, but there was still the touch of decent, simple living which could be found in the essence of living there.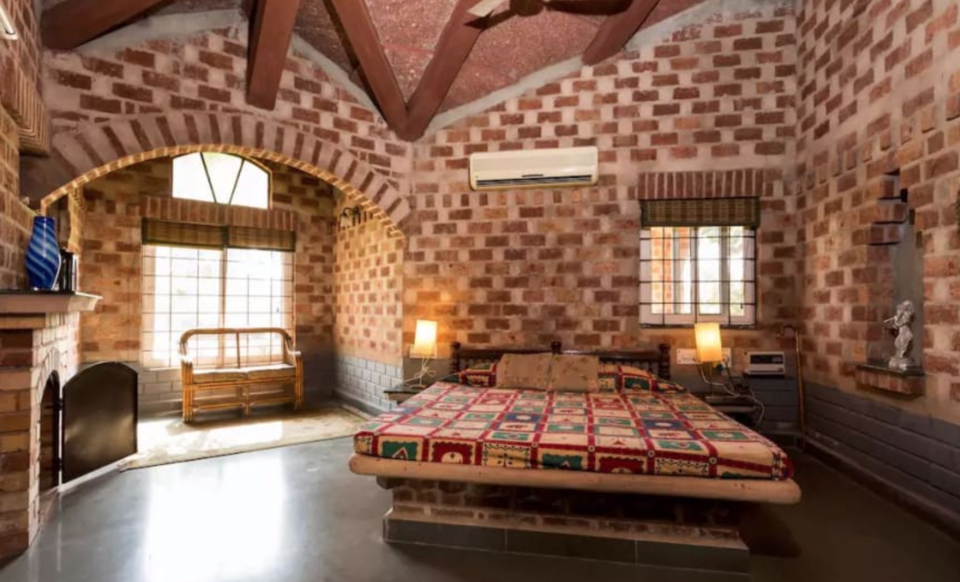 We cooked our own meals in the kitchen which was fully equipped. The caretaker of the house got us vegetables from the local market and he also helped us too cook. The kitchen was very comfortable because the kitchen area also had an AC which is unusual for most farmhouses. Safety was taken care of since all the public spaces in the farmhouse are equipped with cameras. Hence, getting permissions from parents isn't hard to stay here. Moreover, it is perfect for parties because you know that everyone will be safe. At this farmhouse, I truly experienced the luxury of doing nothing but still feeling comfortable. The title conversations with friends were enough to keep me connected yet disconnected at the same time.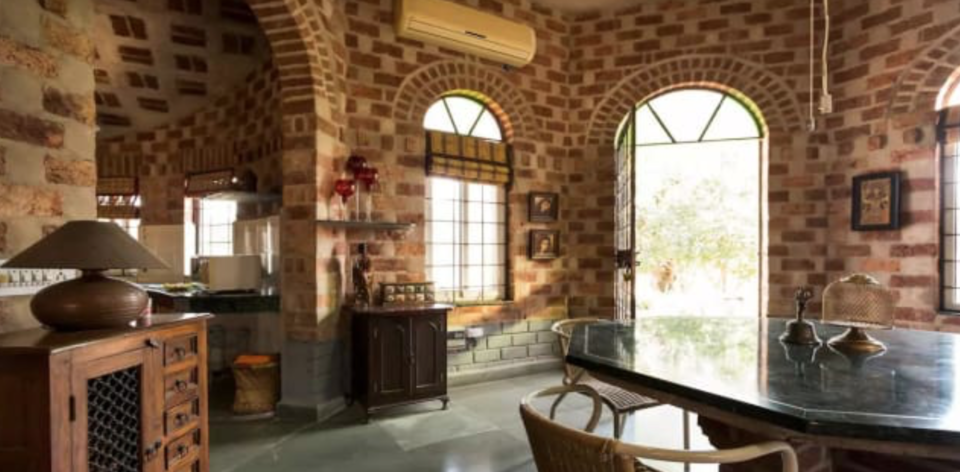 "Sometimes, doing nothing is doing everything"
What I liked most about the place was how comfortable it made me feel. I also felt close to nature and felt rejuvenated. As soon as I hit the bed after dinner, I fell asleep. It was the best sleep I have ever had in my life. I woke up to the sound of birds chirping and the sun hitting my face. The fresh feeling stayed with me even in the morning as I left to go back to Delhi and get back into the routine life.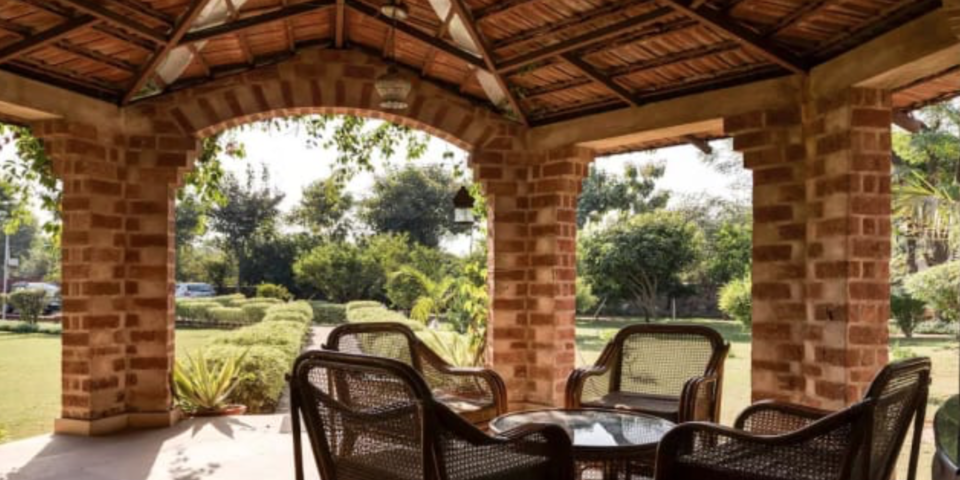 Though my staycation was just a day long, it couldn't have been any better. Sometimes a break of one day is also enough to fill you with blankness which will later be filled as you get back into the city life.
"Yes, I love to work, yes I want to work. But an occasional break from work only helps me to appreciate my life much more. "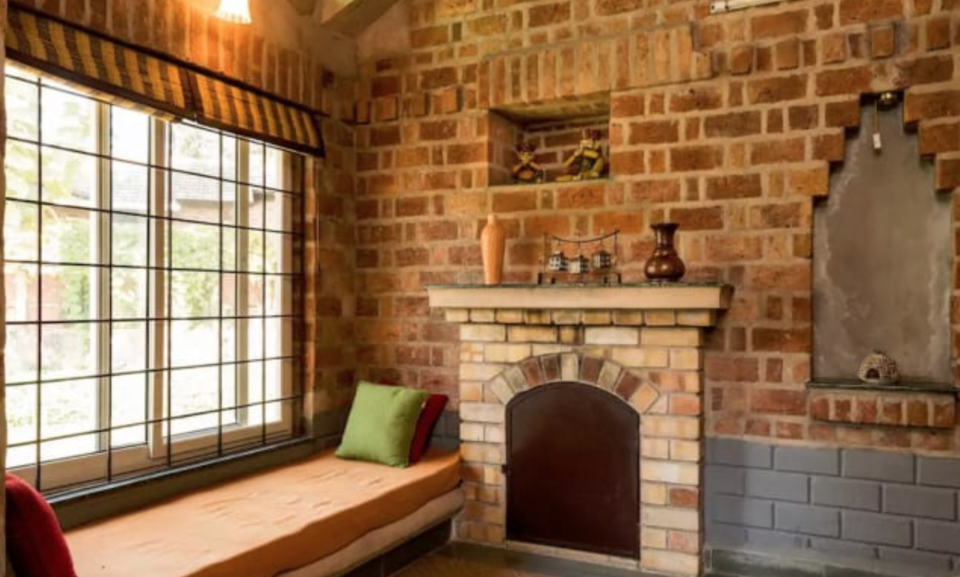 How to get there?
It is really easy to get there since it is just an hour from Delhi. You can just Uber/ Ola it and put in Simbliss Farm on google maps. The location is pinned and it is easily findable.
What to note before going?
1) You need to note that exotic vegetables like broccoli and baby corn may not be available in the local markets since the farmhouse is surrounded in a very green space away from the city. You should buy these products from the city before you go if you want to use them.
2) You should book in advance because the pool gets cleaned on Mondays sometimes. This makes the pool inaccessible when it is getting cleaned. Hence, if they know you are coming, they will take special care to keep the pool clean beforehand.
How to book?
You can simply contact the owners or book the house on AirBNB.