India offers many opportunities to get away from it all. But unfortunately, more often than not, the crowds follow you to what was supposed to be the quiet hill station getaway or the relaxing beach escape.
If your tired urban soul is looking for a real break, then what you need is a farmstay vacation. Fresh air all day, a chance to get your hands dirty and real rejuvenation are just some of the perks you can enjoy at a rustic retreat that will help you forge a quick relationship with nature.
Here's a list of seven farmstays that can offer you an enchanting holiday on the upcoming long weekend.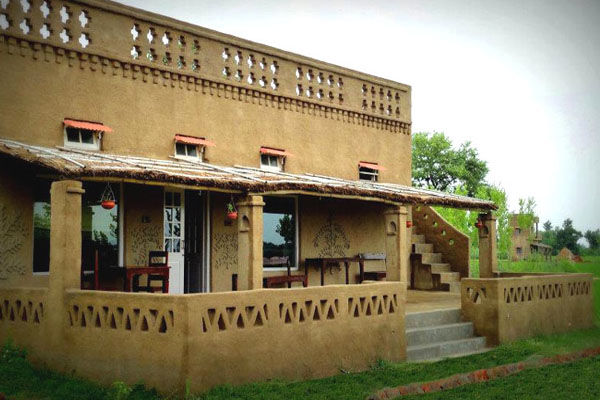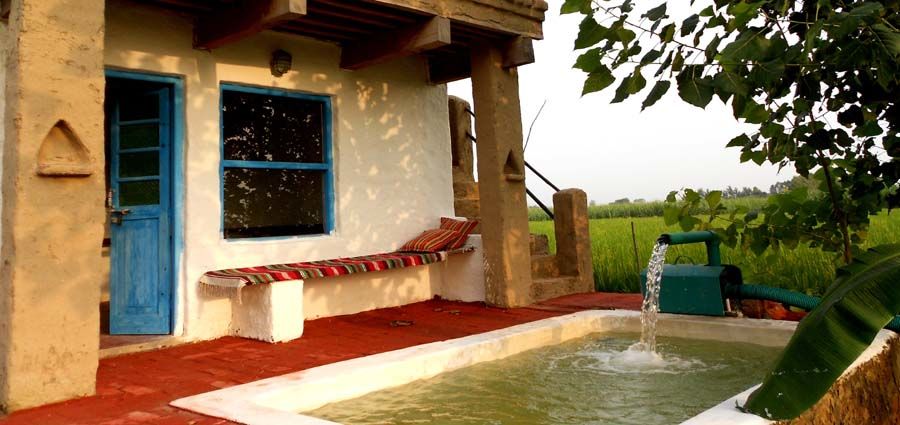 A never-ending lush green field is the first thought that pops into most heads when you think of Punjab. And a stay in the midst of a beautiful field, in rustic cottages with the smell of damp soil all around, is exactly what the farm resort, Punjabiyat promises.
Accommodation and food: Punjabiyat has four simple cottages tastefully decorated in a Punjabi architectural style with each cottage looking out to the lush green fields. Though the farmstay offers continental food, I'd recommend you stick to traditional fare of fresh paranthas, butter chicken, chhole bhature and hot off the fire naans!
Activities: Hop on a bicycle and head to the dairy farm to milk some cows; Indulge in an authentic Punjab experience by scouting the fields on a tractor; Witness the religious ceremonies at the famous Ghallughara Saheb; Or just laze around while looking at the open expanse in front of you or the star-lit sky at night.
Where: Accessible by road, rail and air, Punjabiyat is an hour's drive from Amritsar.
For more info, get in touch here.

Saharia Organic Resort, Rajasthan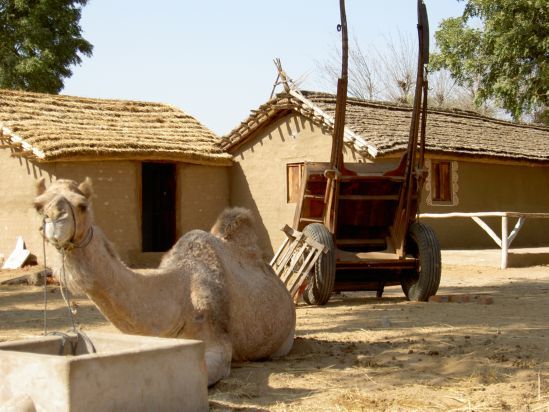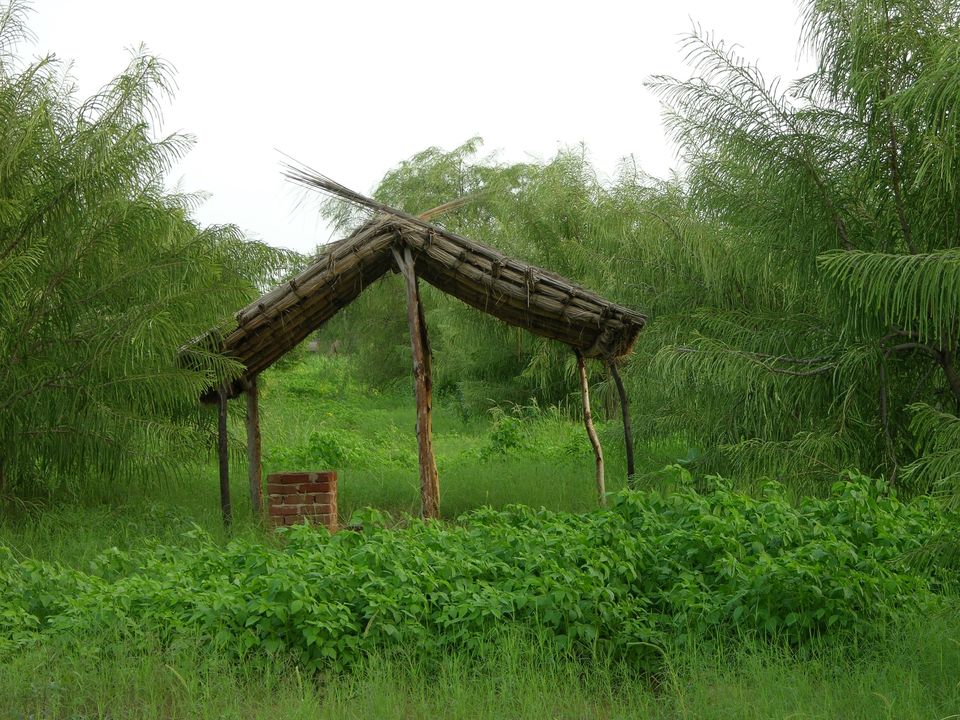 What started with just being a barren land in 1992, was tirelessly turned into a min-forest first and then taken a level up with a farmstay. The organic resort today has around 10,000 trees and promotes sustainable organic farming and a pollution-free environment.
Accommodation and food: The stay here consists of nine mud huts covered with earthen clay and a thatched roof. Wake up to the sound of birds and the sight of lush green trees. Then make your way to the common kitchen, where you can help the cook with your meals, that will be made with locally-sourced ingredients.
Activities: Saharia offers a chance to really get your hands dirty and take part in the complete farming process – from getting the soil ready by tilling and de-weeding it to watering the plants once you are done. After, relax your tired body by jumping into a beautiful pool filled with neem leaves.
Where: Saharia is located at a 22.5km drive from Jaipur.
For more info, get in touch here.
Himalayan Farm Project, Raila, Nainital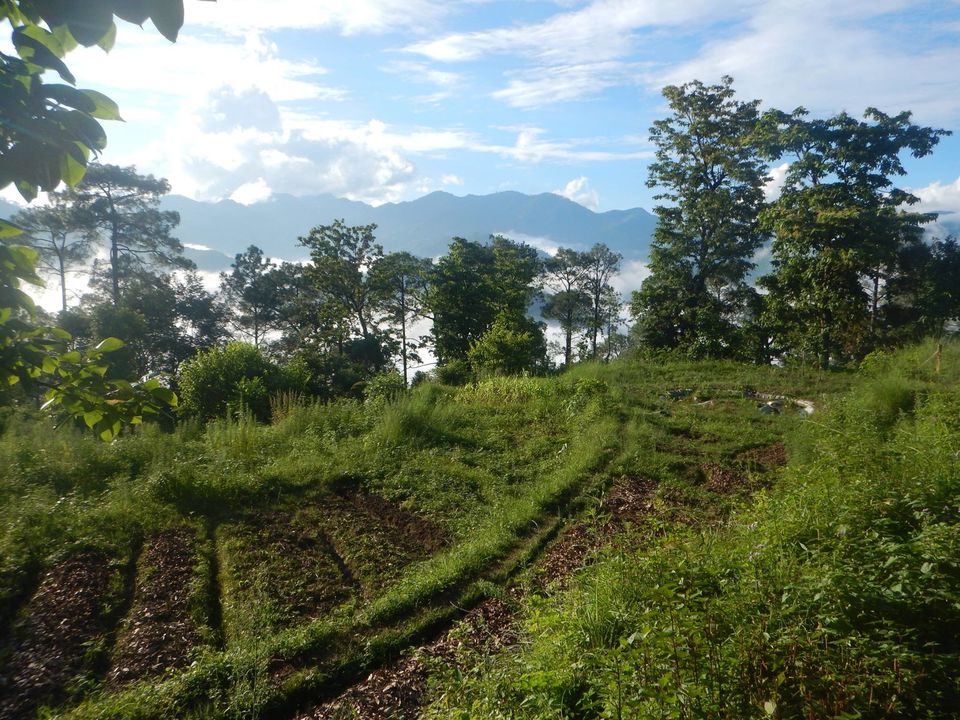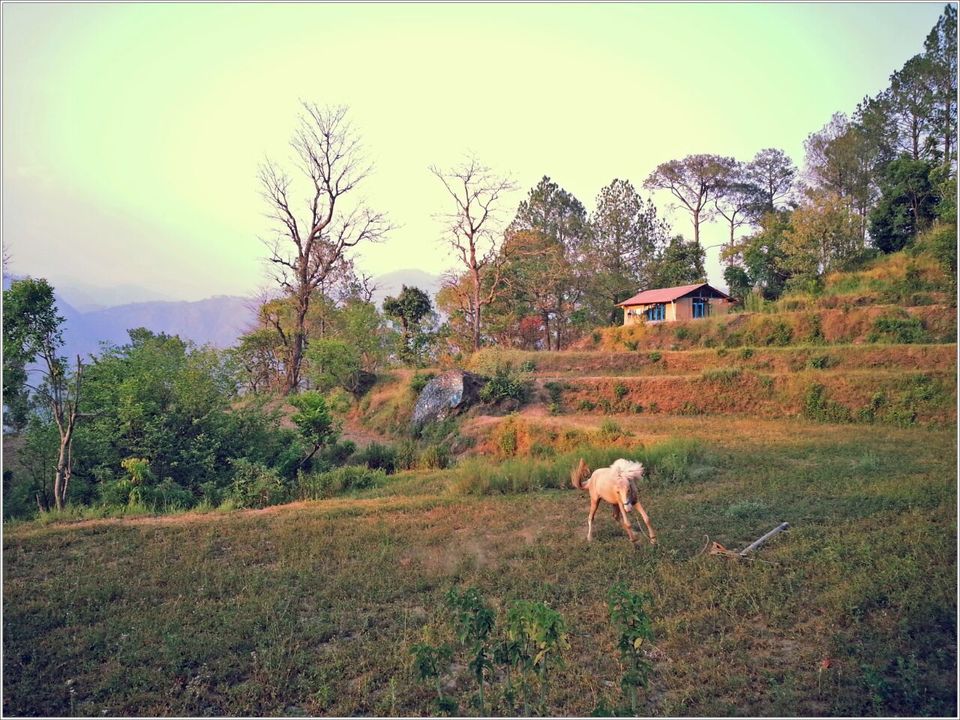 This farm is a holistic place, which is completely off the grid. It is for those who are ready to pick up the hoe and contribute to making the farm self-sufficient and sustainable. While here, you should look forward to having a first-hand experience in ecology and using your creativity in the farm's ongoing projects.
Accommodation and food: You can stay here in exchange for your contribution towards the various activities at the farm. Cooking is a group activity, and the food made is eaten together by the visitors and volunteers.
Activities: There is a seasonal calendar of activities that will give you a chance to get your hands dirty. You can prepare the soil, plant and sow of fruits and vegetables, harvest ready crops, cut grass for fodder and even plaster mud houses with clay.
Where: Get to Kathgodam by train, from where a bus runs to Do Goan. The farm is located at a 4-km uphill hike from there.
For more info, get in touch here.
Acres Wild, Coonoor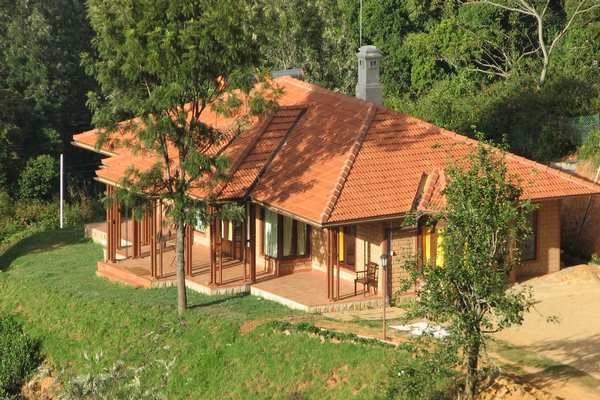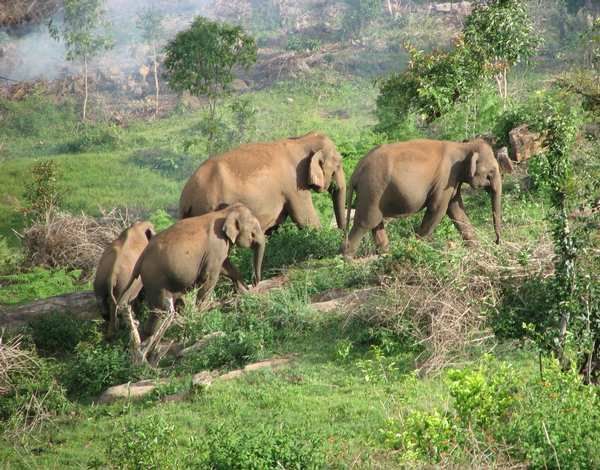 An organic cheese farm, the folks at Acres Wild will tell you very clearly that they are a genuine farmstay, only for those interested in witnessing farm life first-hand. The stay is owned by director and producer Mansoor Khan (actor Aamir Khan's cousin) and his wife Tina.
Accommodation and food: There are three cottages – Haloumi House (2 rooms), Cheddar House (2 rooms) and Colby Cottage (single room) with a bathroom attached to each bedroom. Simple, but fresh and delicious vegetarian and non-vegetarian meals are served in the main dining hall.
Activities: Help out towards the farm's day to day work, or if you are here for 2 days or more, enrol in the very exciting cheese making course. You can learn how to make Gourmet Artisan cheeses, such as Gouda, Parmesan, Feta and Romano from the milk of the hybrid Jersey and Holstein cows bred at the farm.
Where: The farmstay is 10 minutes from the Coonoor bus station and 15 minutes from the Coonoor railway station.
For more info, get in touch here.
Spice Village, Periyar Sanctuary, Kerala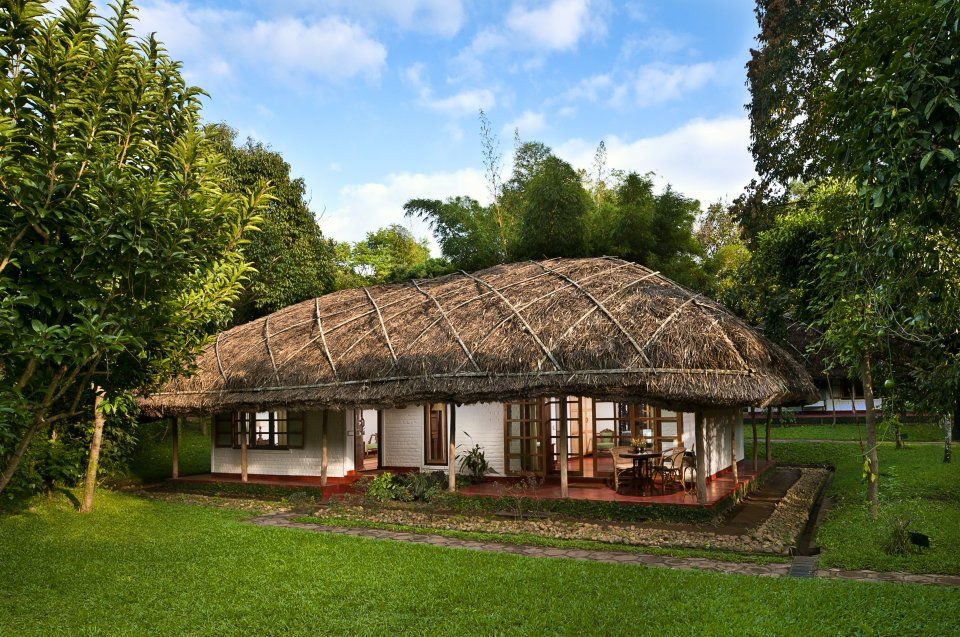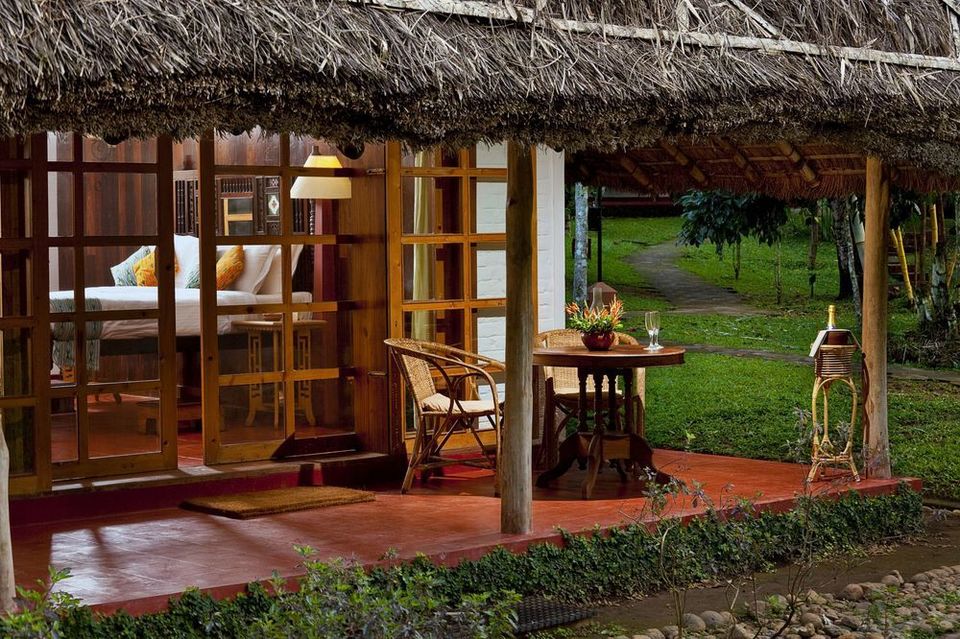 Quiet and secluded, Spice Village in Periyar Sanctuary is more of an eco resort than a farmstay. But it is perfect for those who want to be in the middle of nature, without giving up on city conveniences.
Accommodation and food: At Spice Village, you stay at eco-sensitive cottages with thatched roofs made of elephant grass. Local woodcraft has been used to design the room, which are big, airy and naturally-lit. The food is lovingly prepared with locally-sourced ingredients and fresh spices, and served at the quaint Tiffin Room. Both local and international cuisines are available here.
Activities: Walk to the neighbouring pepper foundation and try your hand at plucking peppercorns before they ripen; Experience the countryside on a fun, rattling bullock-cart ride; Catch fish from the river and request the chef to fry it up for you; Or join him at a cooking class to learn the art of cooking with spices.
Where: Spice Village is 190 km from Cochin International Airport and 145 km from Madurai Airport.
For more info, get in touch here.
The Hermitage Guest House, Karnataka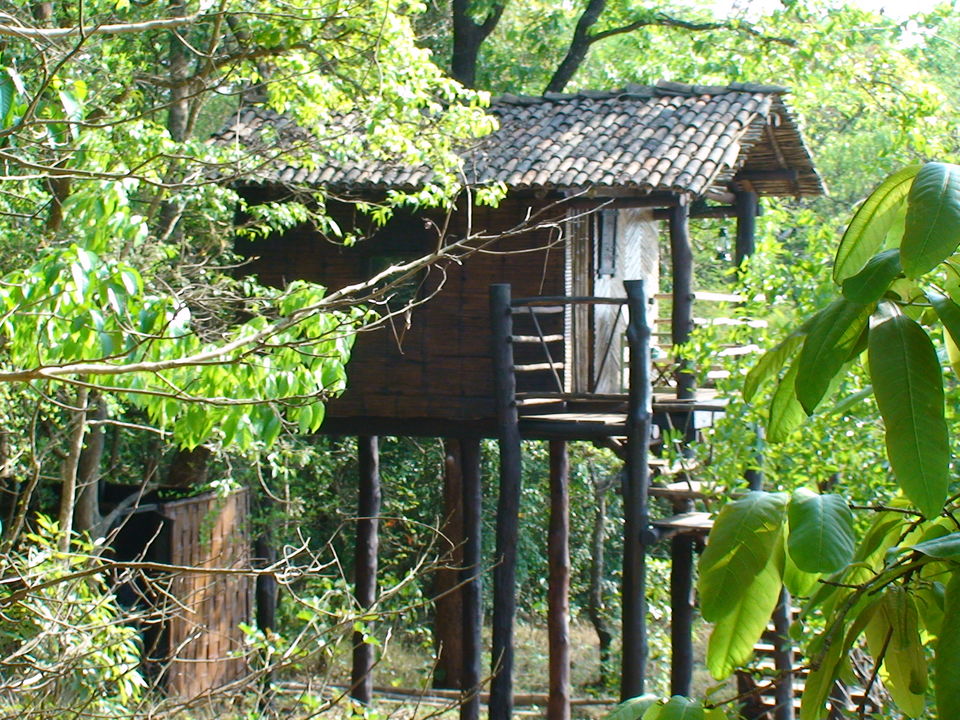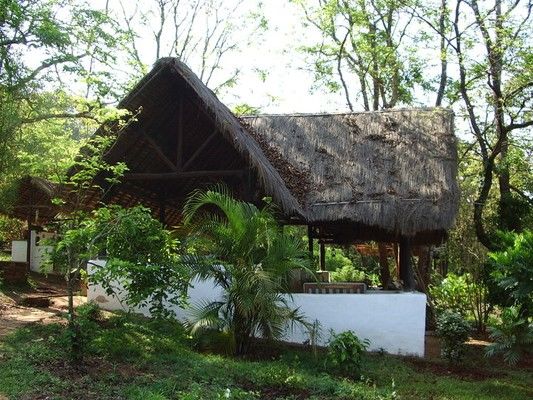 A small family-run farmstay in the Western Ghats, the Hermitage Guest House is the perfect getaway for lovers of the outdoors, who like spending their vacations trekking, watching the birds or interacting with wildlife. The farm is located on a slope in the valley, alongside a gentle stream.
Accommodation and food: The farmstay has three stay options – two of which offer simple living without electricity, television and other trappings of modern life. Built from bamboo and wood, the accommodations are comfortable and quirky. The menu includes indigenous fruits and vegetables that are used to cook Parsi and Anglo-Indian food with natural herbs and spices, and sunflower oil.
Activities: A holiday at Hermitage can be very laidback. But if it's activities you're interested in, there there is lots to do as well. Take a lesson in pottery from the local potters, take a class in cooking with local ingredients, interact with the local community to get an insight in rural living or just take a bike and ride around to experience the beauty of the Western Ghats.
Where: An hour's drive away from Belgaum railway station in Karnataka. The folks at the Hermitage will make arrangements to have you picked up.
For more info, get in touch here.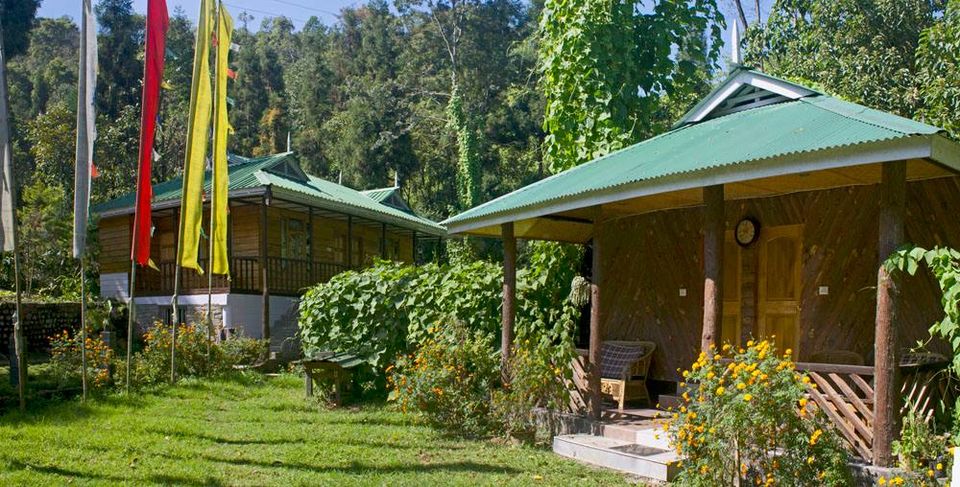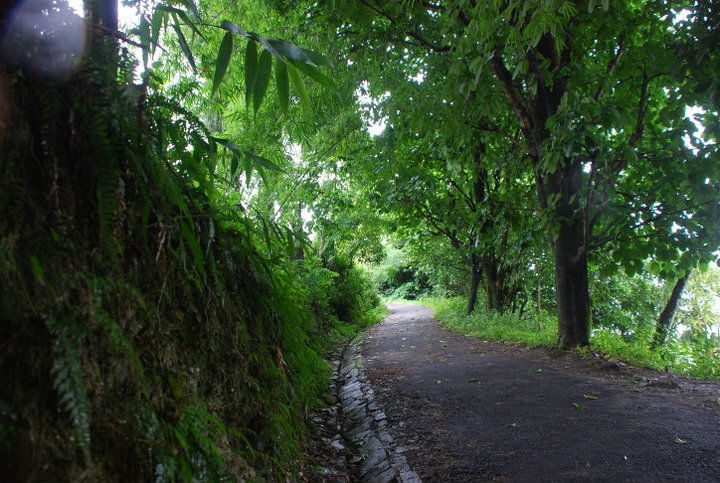 Stay with a friendly Bonpo family at the village farm of Bon. Away from the chaos of the cities, Bon Farmhouse is located in amidst cultivated fields, tea gardens and a lush green cardamom forest. A stay here promises to be therapeutic and rejuvenating.
Accommodation and food: The farmhouse has eight wooden rooms, all decorated in traditional Sikkimese style, which look out to the stunning view of the mountains. The food is made from freshly grown organic vegetables from nearby fields. The farmhouse also has a rich livestock inventory, which provide fresh milk and eggs for a delicious and nutritious meal.
Activities: Indulge in an authentic Sikkimese hot stone herbal bath to soothe your nerves and relax your tired muscles; learn the traditional style of angling (fishing) in the Ranjit River; sign up for the special birdwatching tours, which take you around the state; or set out to explore the many trails around the local villages.
Where: The farmstay is located 127km from Bagdogra Airport and 125km from New Jalpaiguri Station.
For more info, get in touch here.

Farmstays not your thing? Then book a hipster retreat in the mountains instead.
Frequent Searches Leading To This Page:-
best farm stays in india, luxury farm stays in india, beautiful farmhouse in india, organic farm stay in india