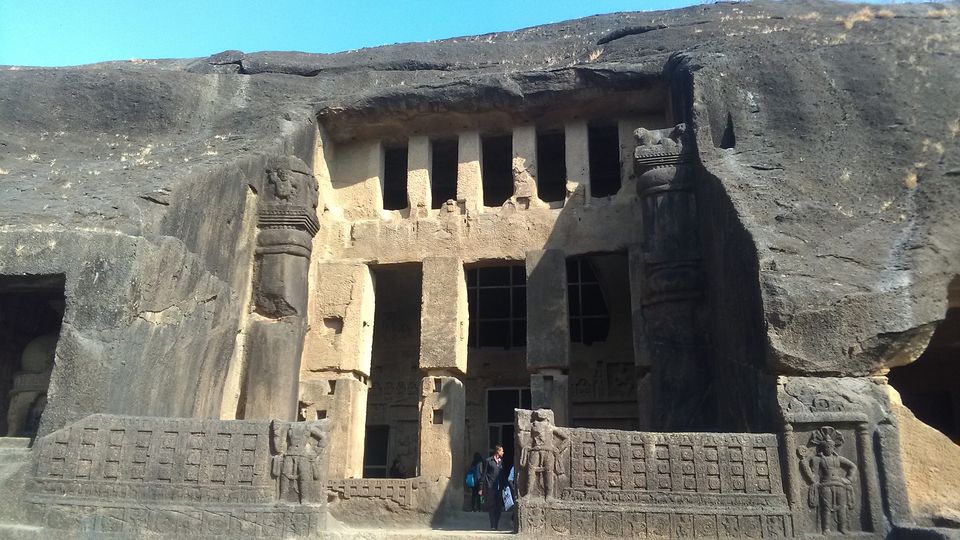 What happens when a group of medical students arrive at their seminar venue only to know that it has been postponed?
Yes, they decide to explore the city. Amazing trips are never planned. Such was visiting Kanheri caves.
A delight for the young and old alike, Kanheri caves are an ideal place in Mumbai for one day picnic.
THINGS TO DO
You can jog, trek, enjoy the waterfalls during the rains, do a photoshoot or simply adore the ancient architecture and Buddhist sculptures.
LOCATION
Sanjay Gandhi National Park,
Borivali, Mumbai.
The caves are located within Sanjay Gandhi National Park.
Sanjay Gandhi National Park is easily accessible via Western Railways services from Borivali Station.
You can reach the park using local transport (auto-rickshaws, trains, taxis or buses) from station or bring your own vehicle.
Once at the national park, you can either trek to the Kanheri Caves or opt for paid/own transport within the park.
TIMINGS : 7:30 am to 5pm.
CLOSED on Mondays.
TRIP DURATION : 3-4 hours
ENTRY FEES : To be paid at Park entrance and cave complex.
BEST TIME TO VISIT : It's a wonderful place to visit all round the year.
Monsoon are the best as the rocks on which the caves are build turn into mini waterfalls.
TRIP COST : 500 rs per person.
(Including travel and food. Price may vary.)
TIPS FOR VISITING KANHERI CAVES :
1. To avoid crowd its best to visit early morning.
2. Beware of monkeys.
3. Wear appropriate footwear when visiting during monsoon since the rocks get slippery.
4. Don't litter and maintain the sanctity of the place at all cost.