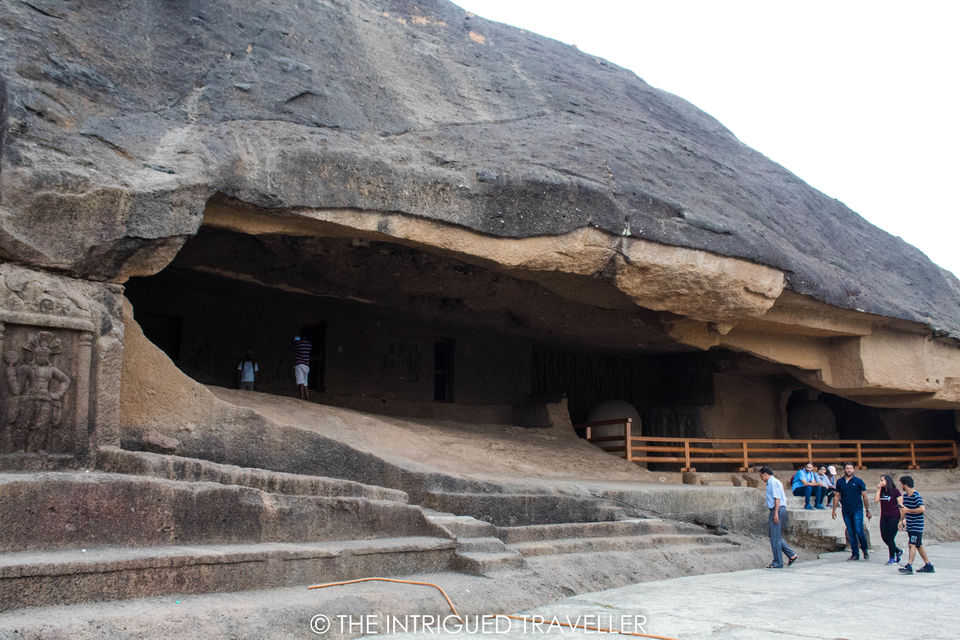 I never realized that I was this lucky. With a new feeling to be always on an exploring mission, my mind was looking forward to hopping on a new destination.
Coming home is always exciting!
Especially in the month of June, when I was hoping for the monsoon to be already active; sadly it was not. The humidity in the city was as torturous as it could be. I had never thought that the weather of Mumbai could be this mean. As a person who is always on some expedition; here I am very fortunate to be closer to the Sanjay Gandhi National Park (in Borivali).
On an early Saturday morning, my parents and I jogged down to the Kanheri Caves, that is located further 6km down from the main entrance of Sanjay Gandhi National Park. By the name, Kanheri is derived from the Sanskrit word Krishnagiri, meaning black mountain. Carved from basalt rock, this site comprises of 109 Buddhist caves on a hilly range, at a height of 460 meters above sea level. These caves to this date contain Buddhist sculptures, paintings and inscriptions, dating from the 1st century BCE to the 10th century CE.
In each cave you will find a stone plinth that is said to be functioned as a bed. A congregation hall with huge stone pillars contains a stupa (a Buddhist shrine). Rock-cut channels above the caves fed rainwater into cisterns, which provided the complex with water. Once the caves were converted to permanent monasteries, their walls were carved with intricate reliefs of Buddha and the Bodhisattvas. Kanheri had become an important Buddhist settlement on the Konkan coast by the 3rd century CE.
Another new development I have noticed here is that the government has arranged the provision of cycles for the visitors. One can start cycling from the entrance and go further down to any part of the park one wish for. I remembered the first time I had come here when I was very little. We had to rely on safari jeep. From that mode of transport, it had changed to using own private vehicles to cycling! Each time I come here, I see something new and that's another reason that fascinates me to come here again and again. May be for a change, I can actually opt for a wildlife safari.