Isn't it true for travellers? Every traveller would have thought of either free travel or being paid for it. But, is it so hard to save money for travelling. Unless it's not in your priority list its difficult. To save money for travel, one has to prioritize their preferences.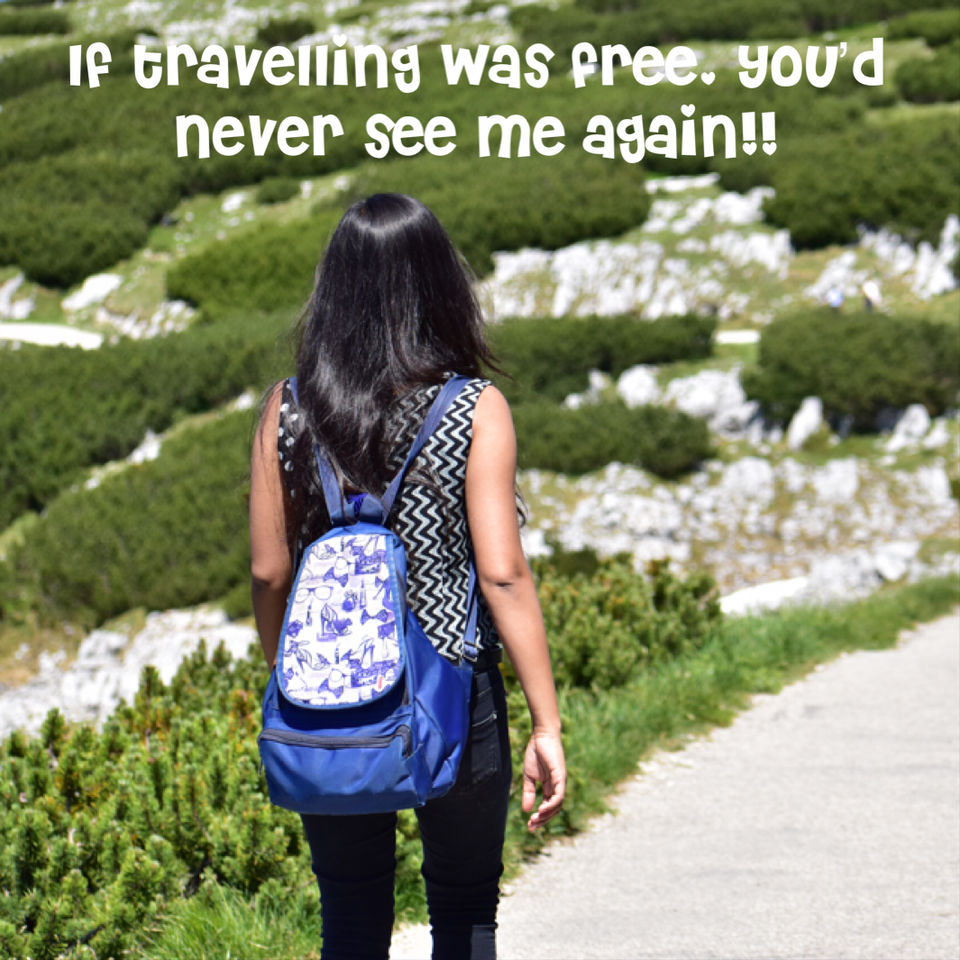 Saving is not easy, but with planning and little efforts, one can always make a difference. Some smart ways can help anyone to save a lot and have some extra for their travel. With some of the saving hacks travellers won't have to wait for travelling their dream destinations.
Here are some of my hacks to save so that I can travel hasslefree:
1. Deciding Monthly Budget:
It is necessary to declare the monthly budget at the start of the month. It helps us in keeping control of our monthly expenses and savings.
In my case, I use money control apps to decide my monthly budget. This habit had helped me a lot in controlling my expenses throughout the month and saving a little extra for my travel.
PS: Also, it makes you happy if you save in the budget you decided. Start deciding your budget now. Also, challenge yourself by decreasing a little amount in your budget every month. It will gradually increase your savings.
2. Tracking your expenses:
The second most crucial hack to save on daily basis is tracking down the expenses. Maintain a record of your expenditure daily. In case you are over the budget, you can reduce your expenses.If you analyse expenses, you can find the areas where you spent the most money. Therefore you can lower it down in next month which will then add up to your savings.Various money control apps could help in tracking your expense.These apps can also analyse your expenses and give you better insights.
PS: Once you start tracking your expenses, you might find interesting facts about yourself. You would understand that you had spent on many things where you could have saved your money. The learning from this hack is that you would identify your lavish expenses and would turn them into your savings.
3. Lifestyle Change :
It's correct that travel changes the lifestyle but for saving money to travel also need some lifestyle changes. I use this hack to save a lot of money for my travel expenses. Also, it comes down to priorities. Travel is my priority, and therefore, I made some changes to my lifestyle.
Have you thought of spending days in parks, arranging potlucks, playing board games at home, house parties instead of going out in restaurants and having parties at pubs?
Going restaurants occasionally, watching movies online or on TV, having house parties etc. can lower down expenses to a great deal. I am following the same, and it had increased my savings.
PS: With these lifestyle changes, you could find how much money you could have saved with these changes. You could find a whole new way of enjoying little things without spending much money.
4. Investing money in mutual funds or Saving in RD accounts:
Investing money or saving in the recurring account would help you maintain a discipline of saving particular amount regularly. Also, you would get better interest as compared to the normal saving account.
Plan your investments so that you can save ample amount of money for your travel.
PS: You can start a monthly SIP or in case you want a safe option you can start RD account.
5. Zero Expense Day:
I have learnt this concept from fellow travellers. The days where you spend nothing are Zero Expense Days. Your savings are directly proportional to the number of Zero Expense Days. There should be some days where you limit your expenses to zero, and these days can then lead to your savings.
It's hard to follow this but, I still try to have at least 1 Zero Expense Day in a week.
PS: You will feel proud of spending nothing for the whole day.
If you try to follow these hacks, then you could certainly save money for your next travel. Moreover, you will understand the usage of your own money and realize that how could you better utilize it. You can enjoy the things you want with the saved money. Set your priorities, change your lifestyle, follow your budget and save money. Travelling is itself a motivation for all you need to save money. Set your focus on planning your travel and eventually saving for it.
Save! Travel! Repeat