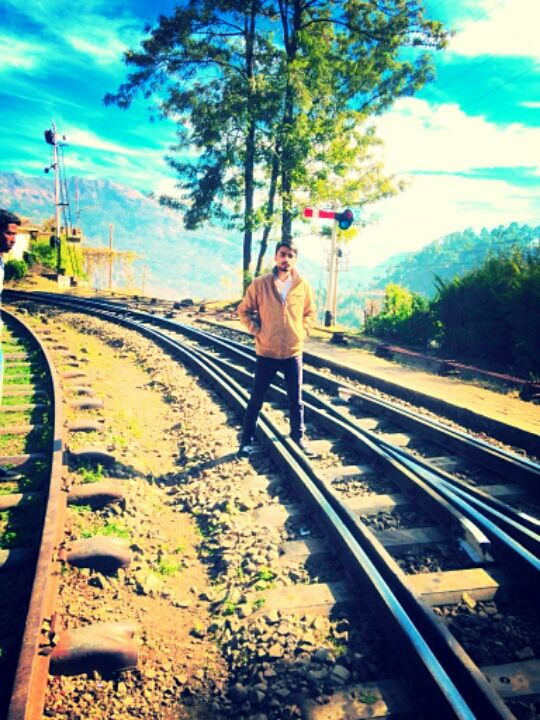 This was our 2nd day after horrifying night in Kalka Mail due to its delay and Slow Speed.

Our Next Destination was Solan. My father's friend's guest house was there.So we got down and started looking for the Toy Train as we did not had any booking due to very less seats available in the Train passengers need to book it very early.

We found many trains waiting to leave as the train doesn't leave till the Kalka Mail arrives on the station.We purchased General Tickets worth 50/- each. General Coach was so much crowded we had to sit on our luggage bit the views were just spectacular.

It takes around 6 hours to reach shimla from kalka but it took around 3 hours to reach Solan which is about 45 km from Kalka. The main stop for the train is Barog Station.

After Getting down at Solan Station we were received by the driver and taken to the guest house. it was around 1 in noon. Then we went straight for the Lunch. I don't remember the hotel name but the view from the terrace of the hotel was amazing.

In Evening we just went for the little walk around the Solan city and Mall Road. Weather was very pleasing. There is nothing much to shop but don't forget to Eat Momos... 


Blog will be continued... In next blog it will be Chail , Kufri and Shimla... Much More to come.