For many, the first himalayan trek they undertake, if often an trek which is calibrated as easy on trek websites. And more often or not, they chose Kedarkantha to introduce themselves to the Himalayas.
However, the real challenge many then discover is to get out of their daily commuting lifestyle to reach the base village for the trek.
I had an opportunity to undertake the journey from Mumbai to Sankri while I took on the trek to Kedarkantha last December. I took the opportunity to document mu journey.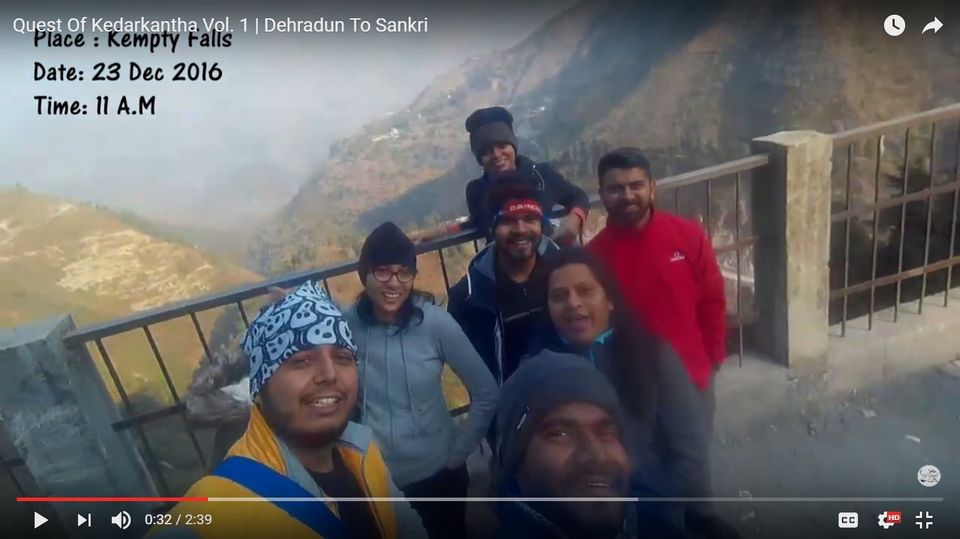 We started from Dehradun in a Tempo Traveller and gained height in no time as we approached and passed Mussourie. We decided to stop for a quick bite at Kempty falls where the parathas just melted in our mouth!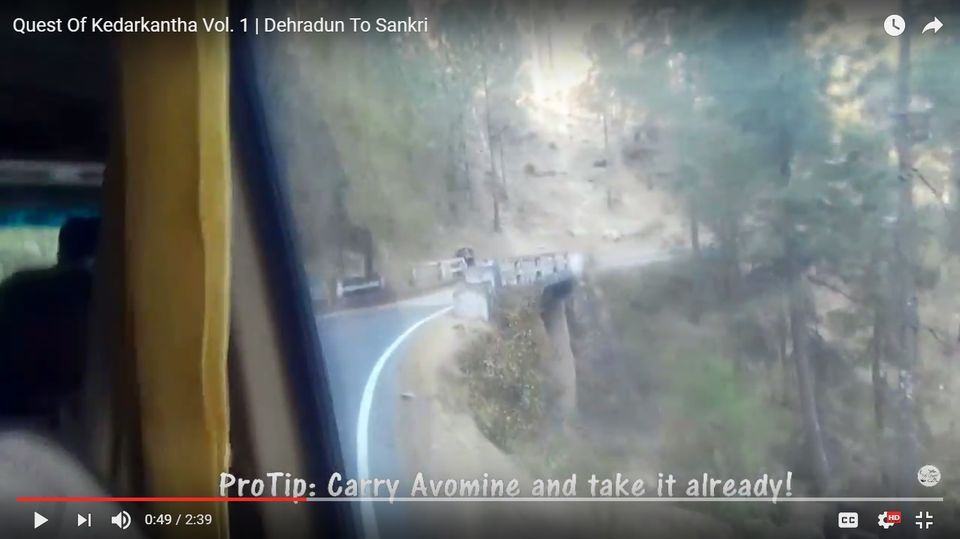 The path started winding as we passed Purola. This part was really amazing as we passed one of the biggest Pine tree expanses in India and winding all the way.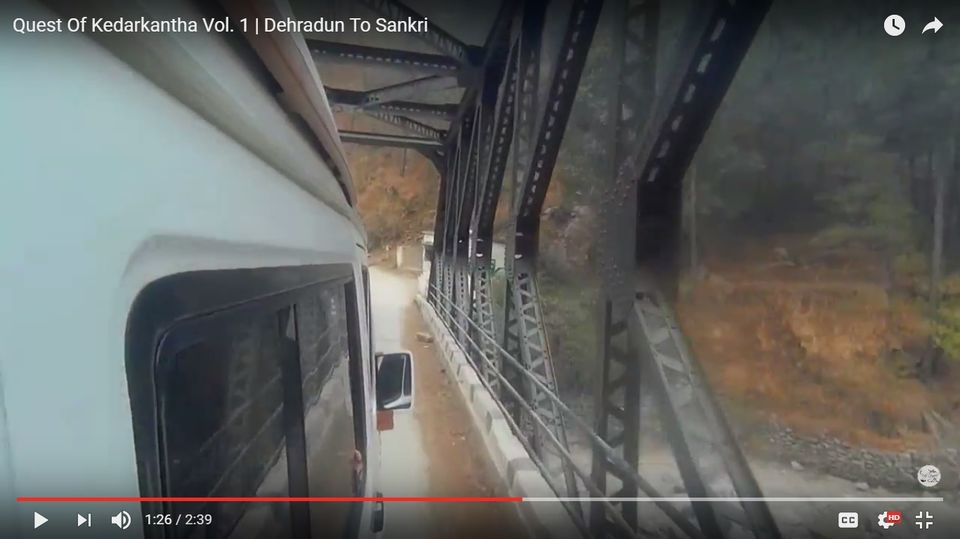 The was was sceneic and we massed many a valleys while trying to get to Sankri.
After a good 7 hours of driving, we finally enter the Govind Wildlife Sanctuary.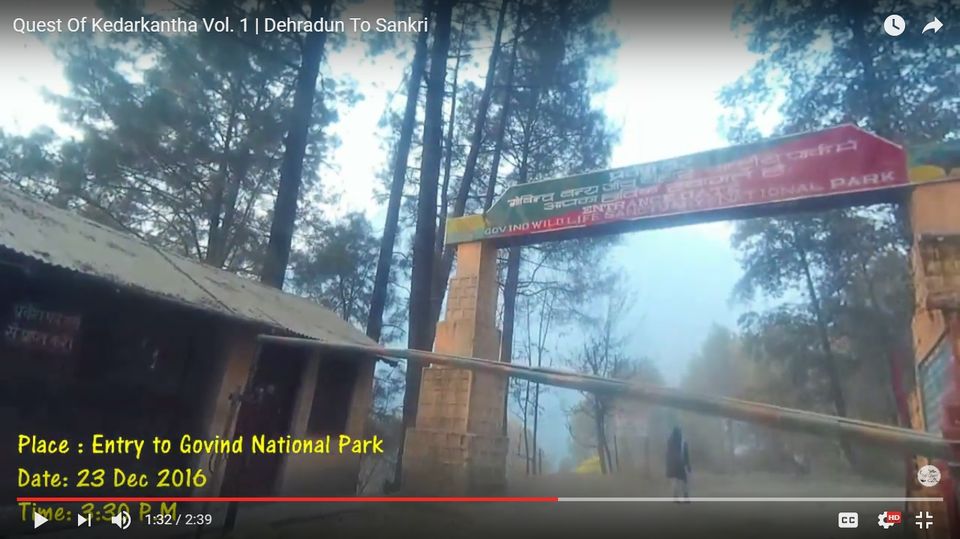 Here, we reached Sankri and rested for the day in order to prepare for the next gruelling day which jump start our first Himalayan trek.
Do watch the video of the whole Movie here