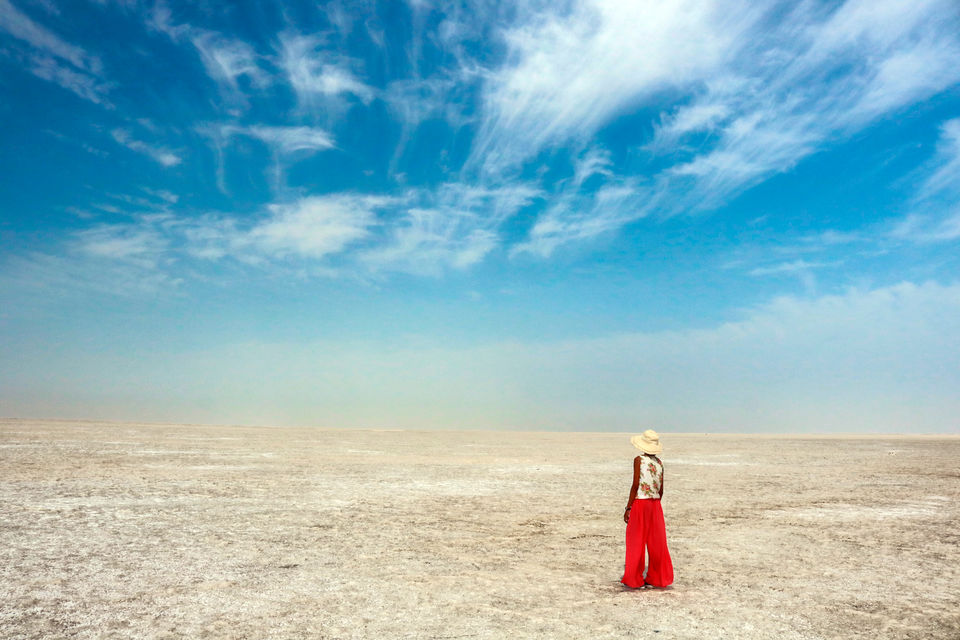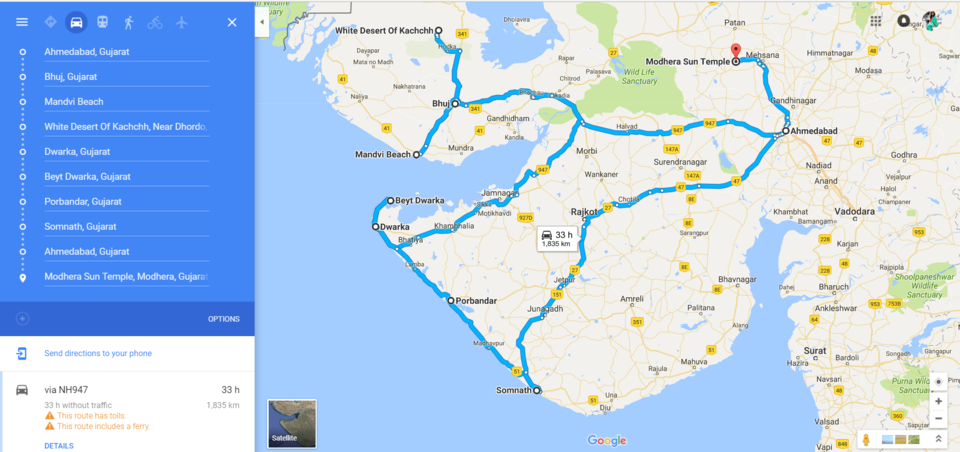 While searching for my next adventure, I wanted a road less explored. Staring into the map of India, I laid my eyes on to the west and there it was, my next destination.
The westernmost state of India is unfairly overlooked by many travellers. This state has a smart city, salt desert, remarkable architecture, mouth watering delicacies, tribal villages, India's finest textiles, migratory birds, India's only wild ass sanctuary, Asiatic lions, sacred Hindu and Jain pilgrimage sites and colorful festivals.
I took upon a 7 day and 1800 kms journey along the Arabian Sea, to witness the grandeur that is Gujarat. Travelling by tempos, local buses and rickshaws I witnessed sunrise in Rann of Kutch, the earthquake devastation in Bhuj, the beauty of Mandavi, prayed in Dwaraka, had masala dosa in Porbandar and teleported into history at Rani Ki Vav.
The journey started from Bangalore on a 2 hour flight to Ahmedabad. By noon we had landed at the largest city in the state. After a sumptuous Gujarati meal, we headed to the Gandhi Ashram. The Ashram consists of some of the most vivid and historic events of Gandhi's life. Along side Sabarmathi river, this ashram has a lovely park that is so serene that all you hear is parrots, pigeons and squirrels. By nightfall, the river front is a man made beauty, the entire area is well lit by pink and yellow lights, it's a treat to the eyes.
A moonlit night on Kutch can perhaps unlock the answer to your existence. Waking up at 5.30 am to watch the sun rise against the vastness of the salt desert was no hard call. Just being there, doing nothing and looking across infinite salt, gives you a sense of reality. We happened to attend a local wedding, eat in one of the villagers house and enjoy their hospitality. The cuisine of Kutch is an offshoot of Gujarati but has its own distinct flavors. To commute within Kutch you can hire a taxi for 2500 INR per day. Bidding goodbye to the salt lake, we reached Bhuj by nightfall as they have cheaper accommodations. One can find affordable rooms starting from 500 INR per night.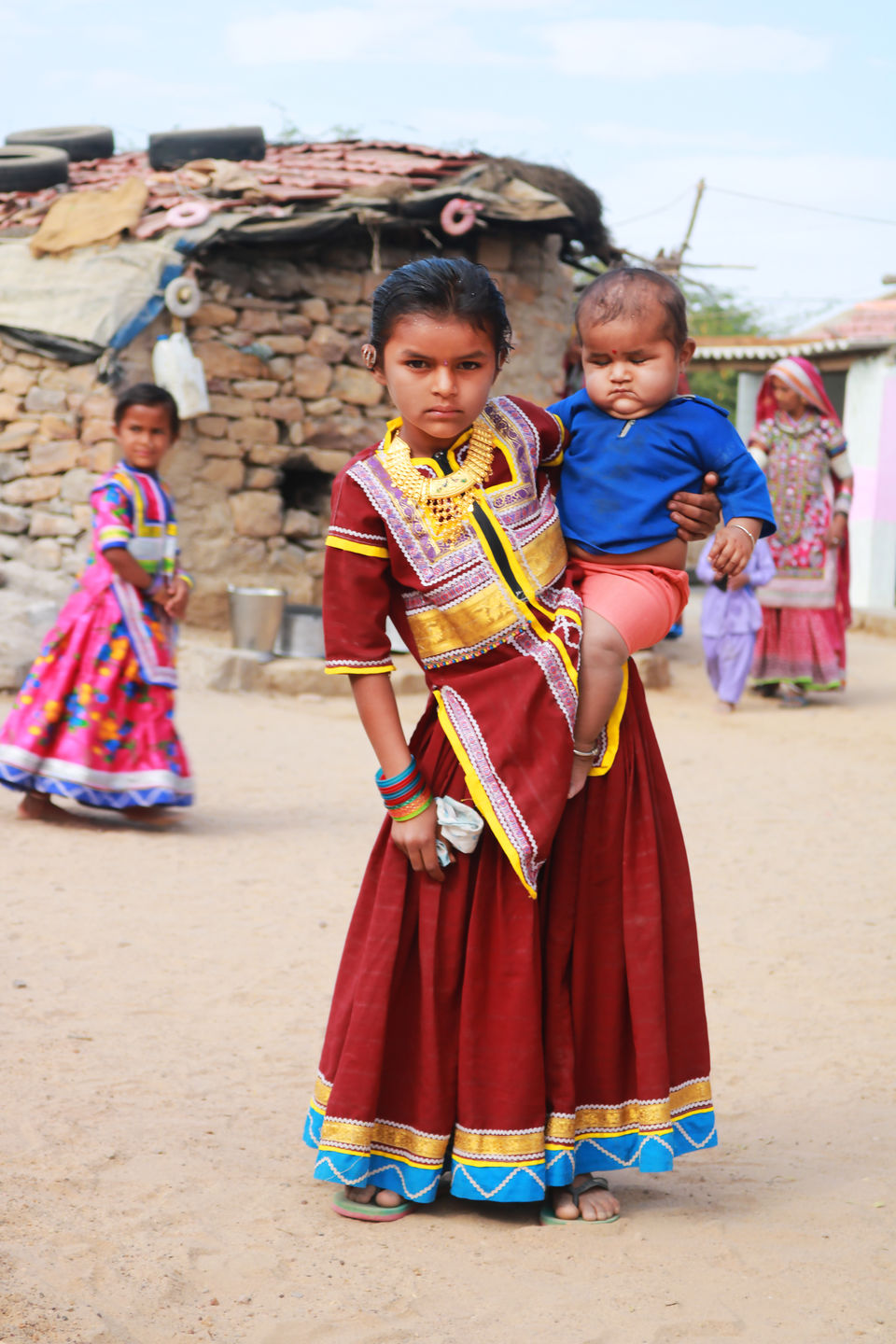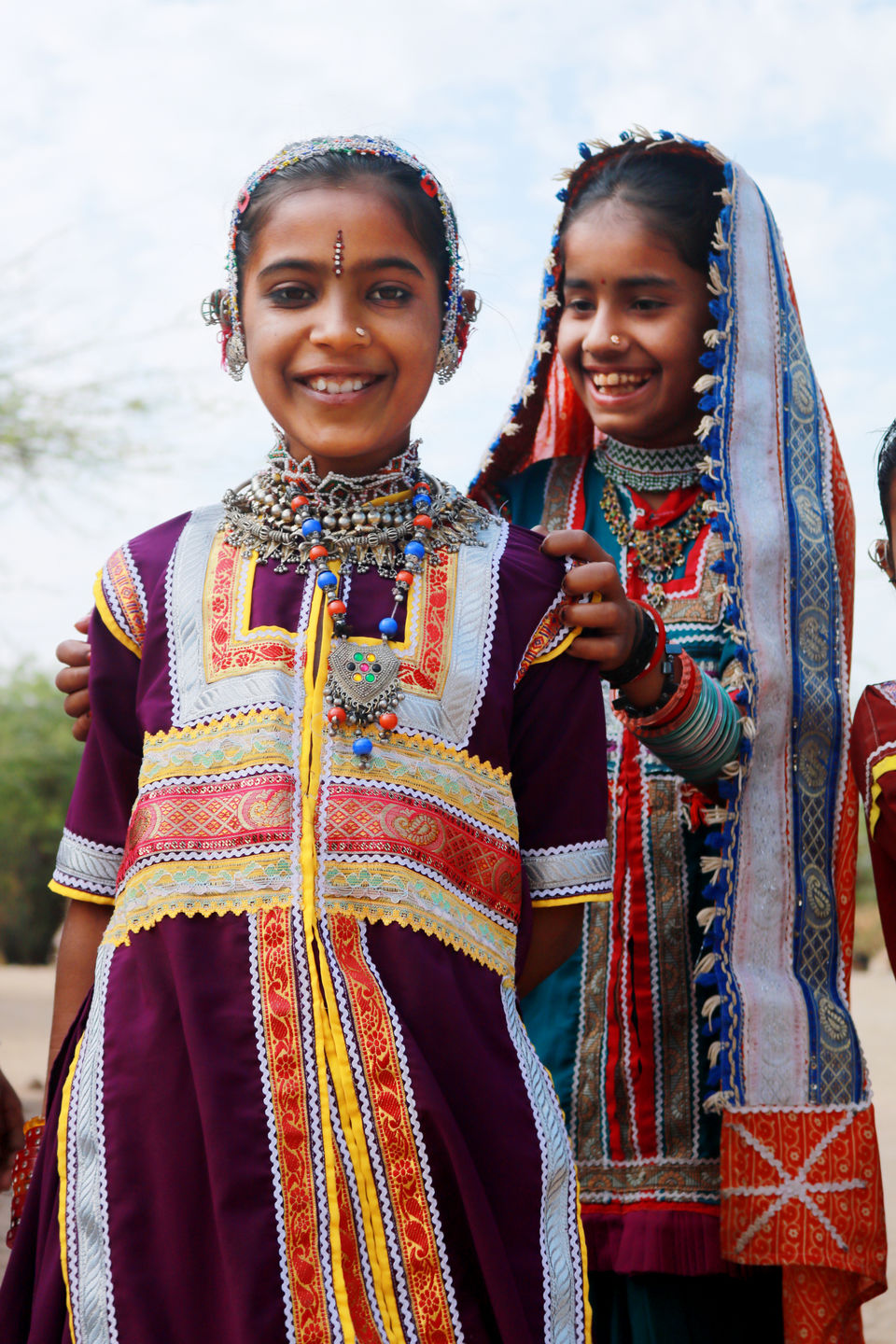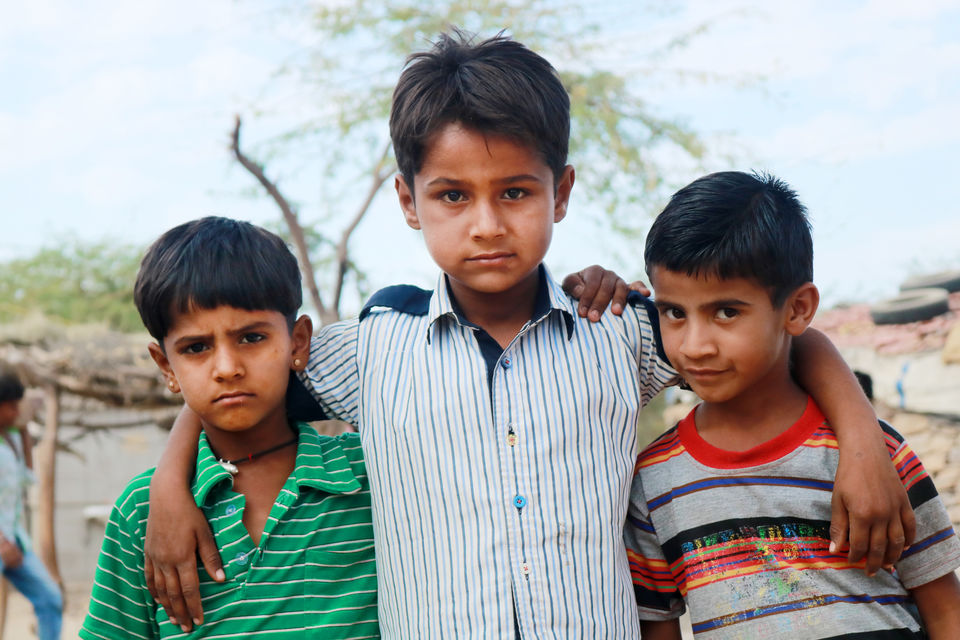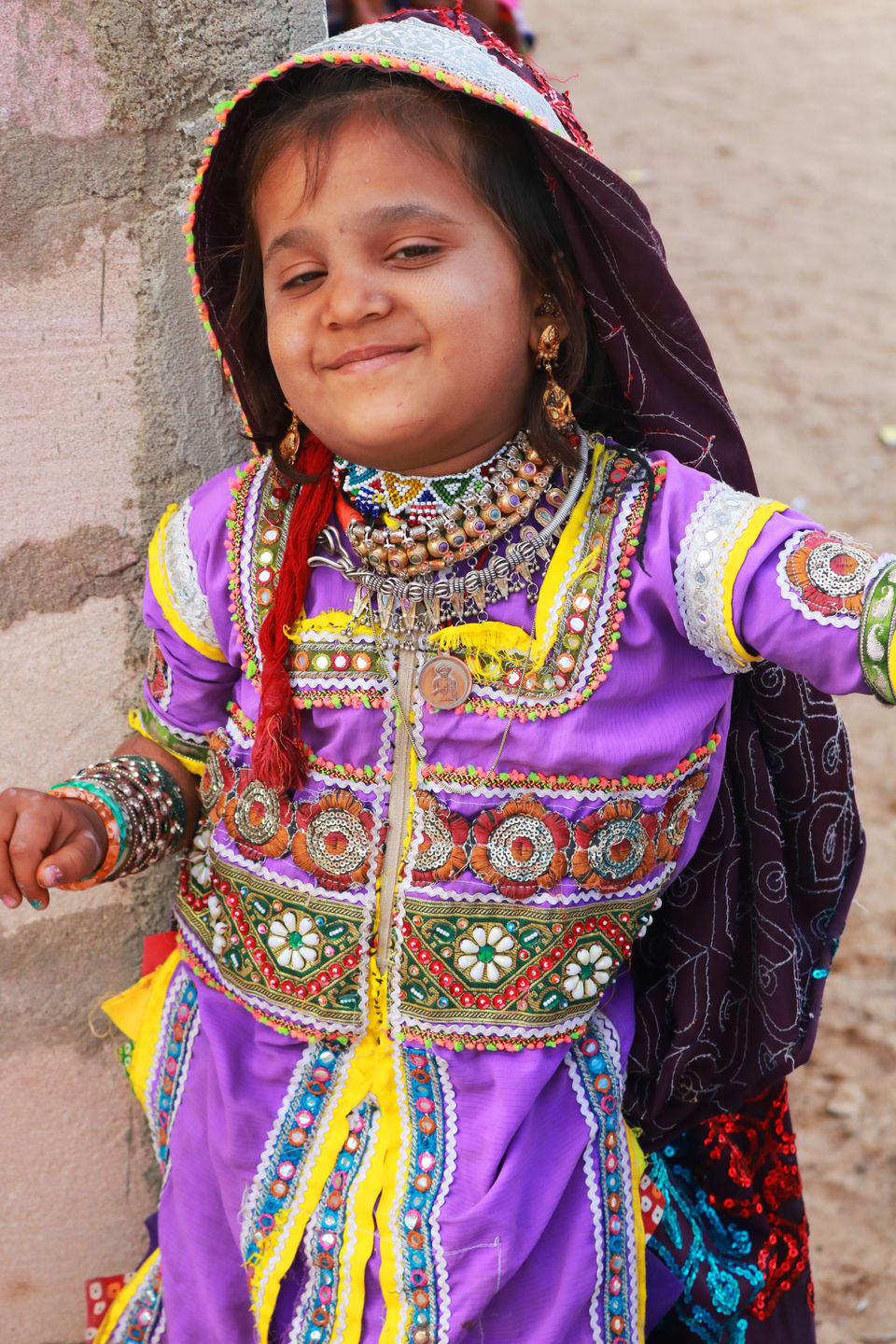 One can hire a rickshaw or taxi to see around Bhuj and Mandavi for 1500 INR. Bhuj was nearly flattened by the devastating earthquake in 2001 but has bounced back beautifully. One can still feel the wreckage and the strength it has brought along. Prag Mahal, Aaina Mahal, Royal Tombs or the Chattris and Hamirsar Lake are some of the places you can see in Bhuj. Turn off your hygiene instincts and taste the chats and icy kulfi in the street market.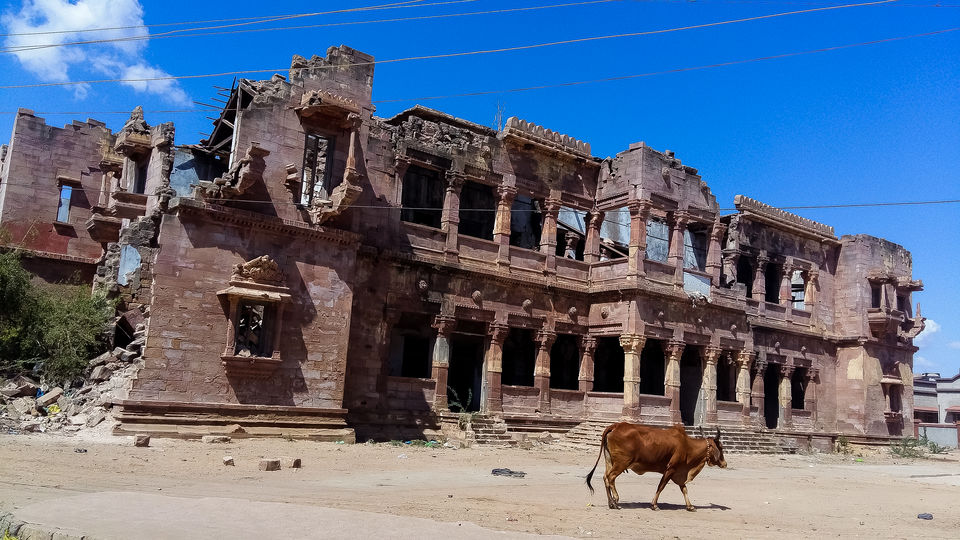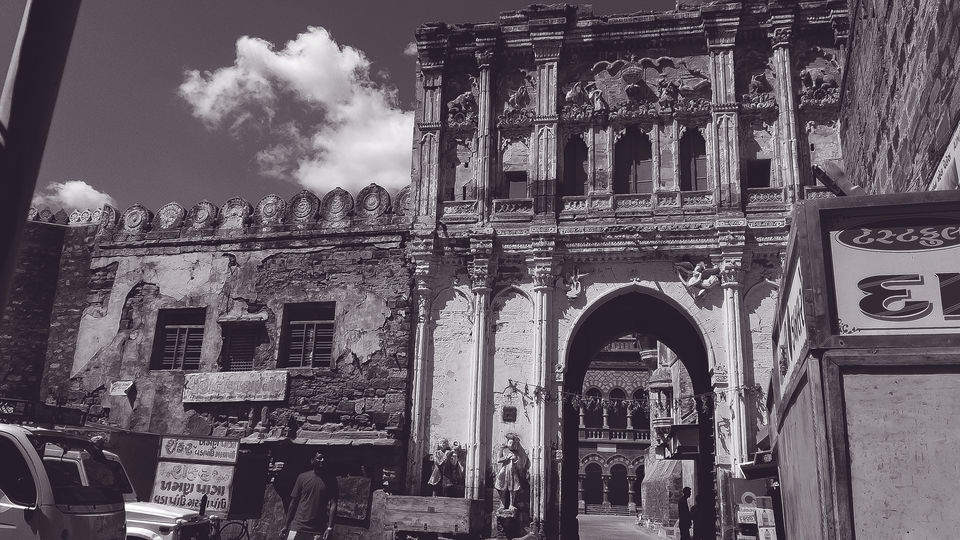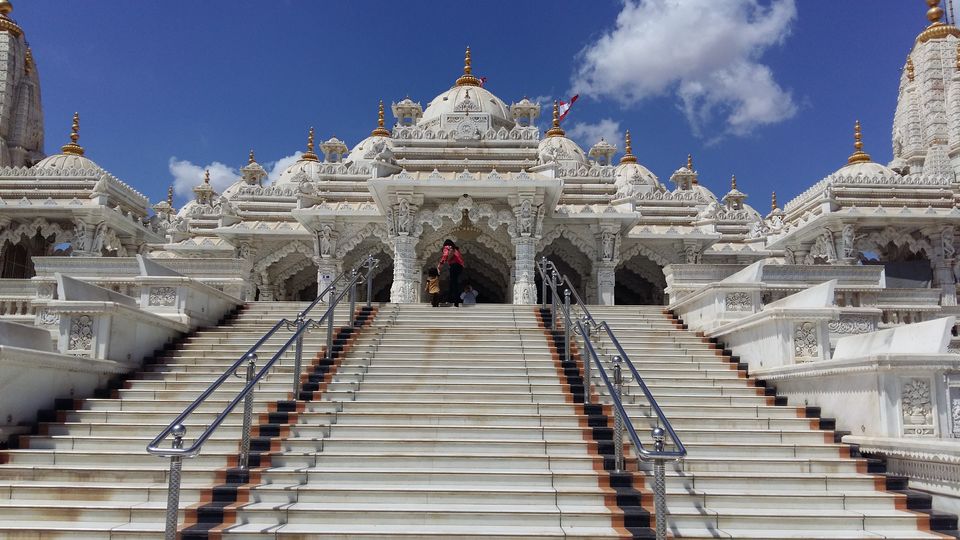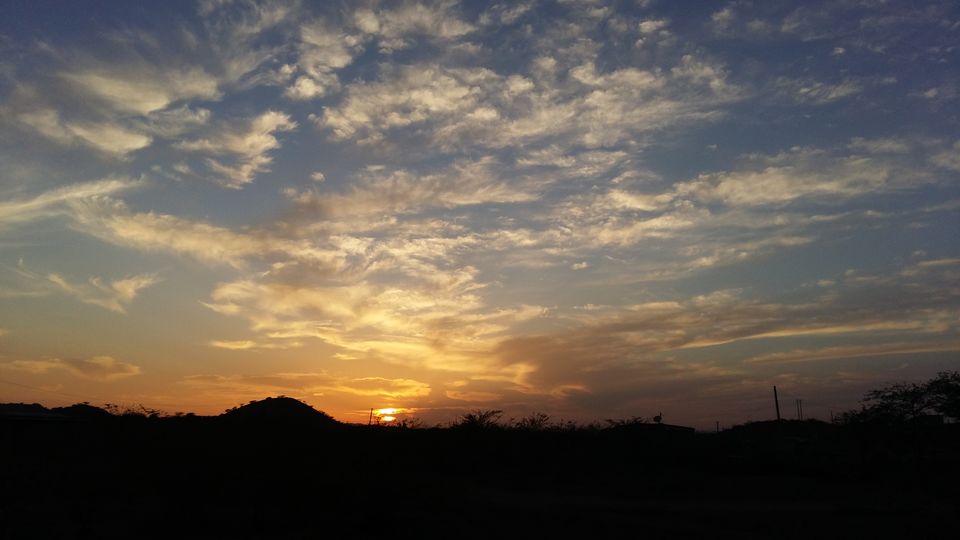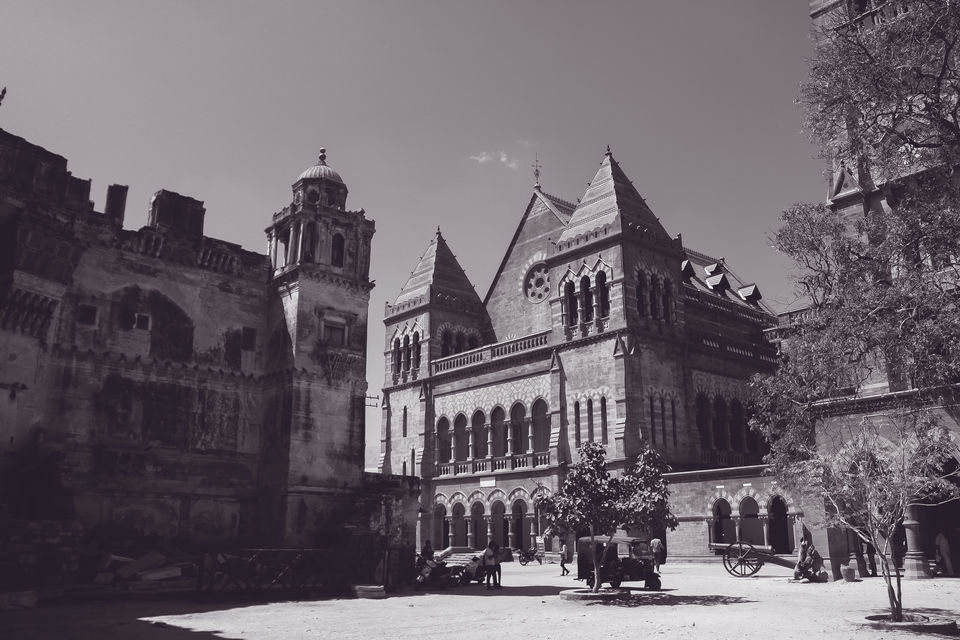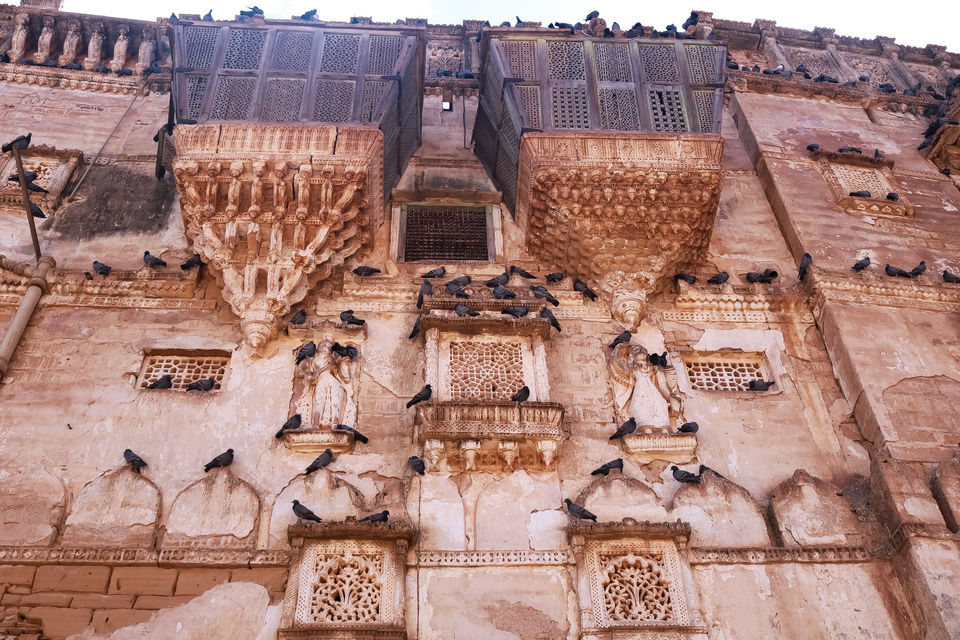 Mandavi is at a distance of around 60 kms from Bhuj. Famous for its beaches and centuries old ship building yard, it is yet another country side peace loving port city. Take a walk on the beach, watch the migratory birds and windmills rotate in circles above the cool water. Take a short camel/horse ride and unleash the romantic in you.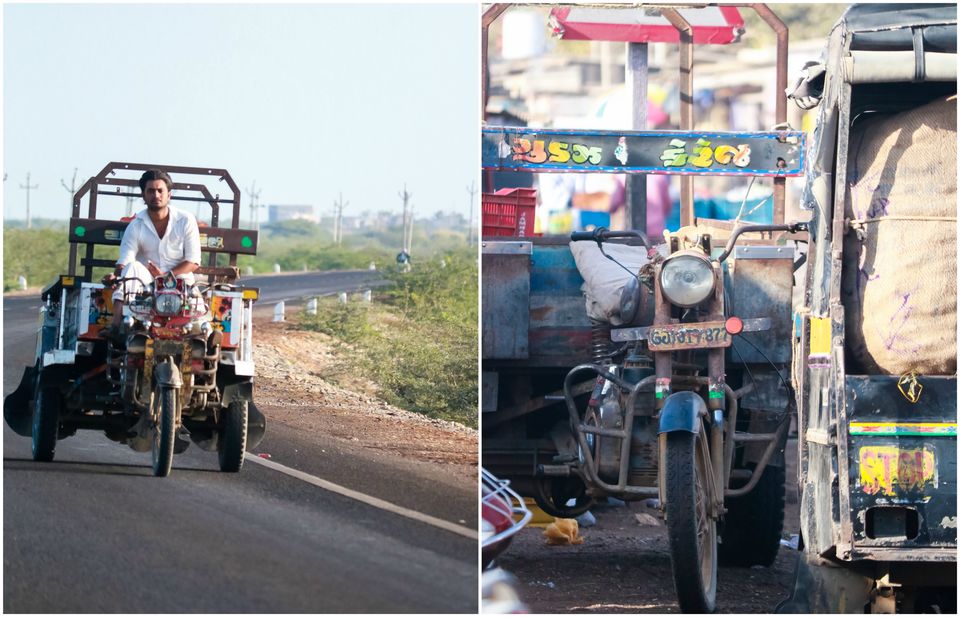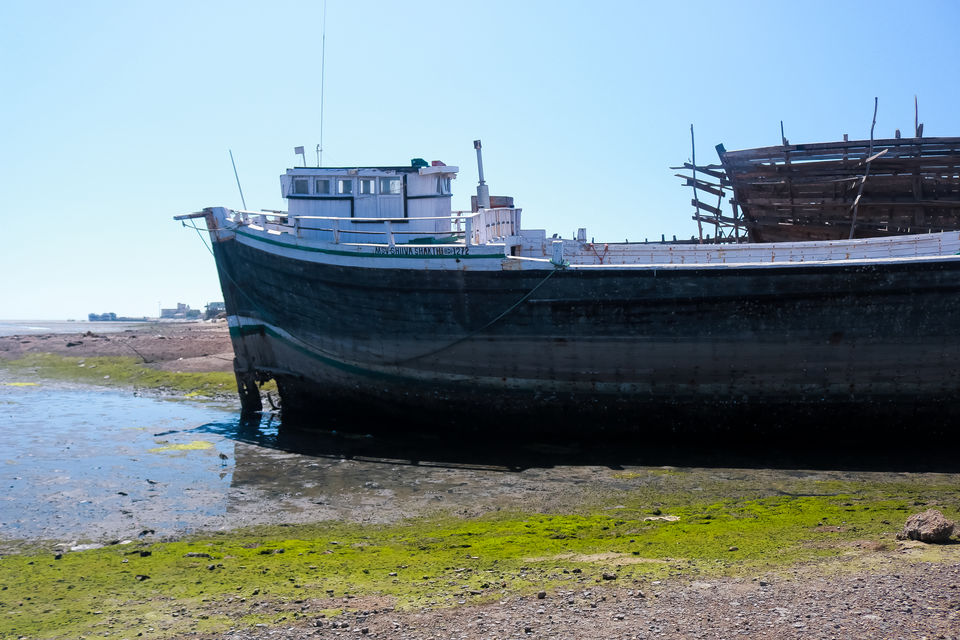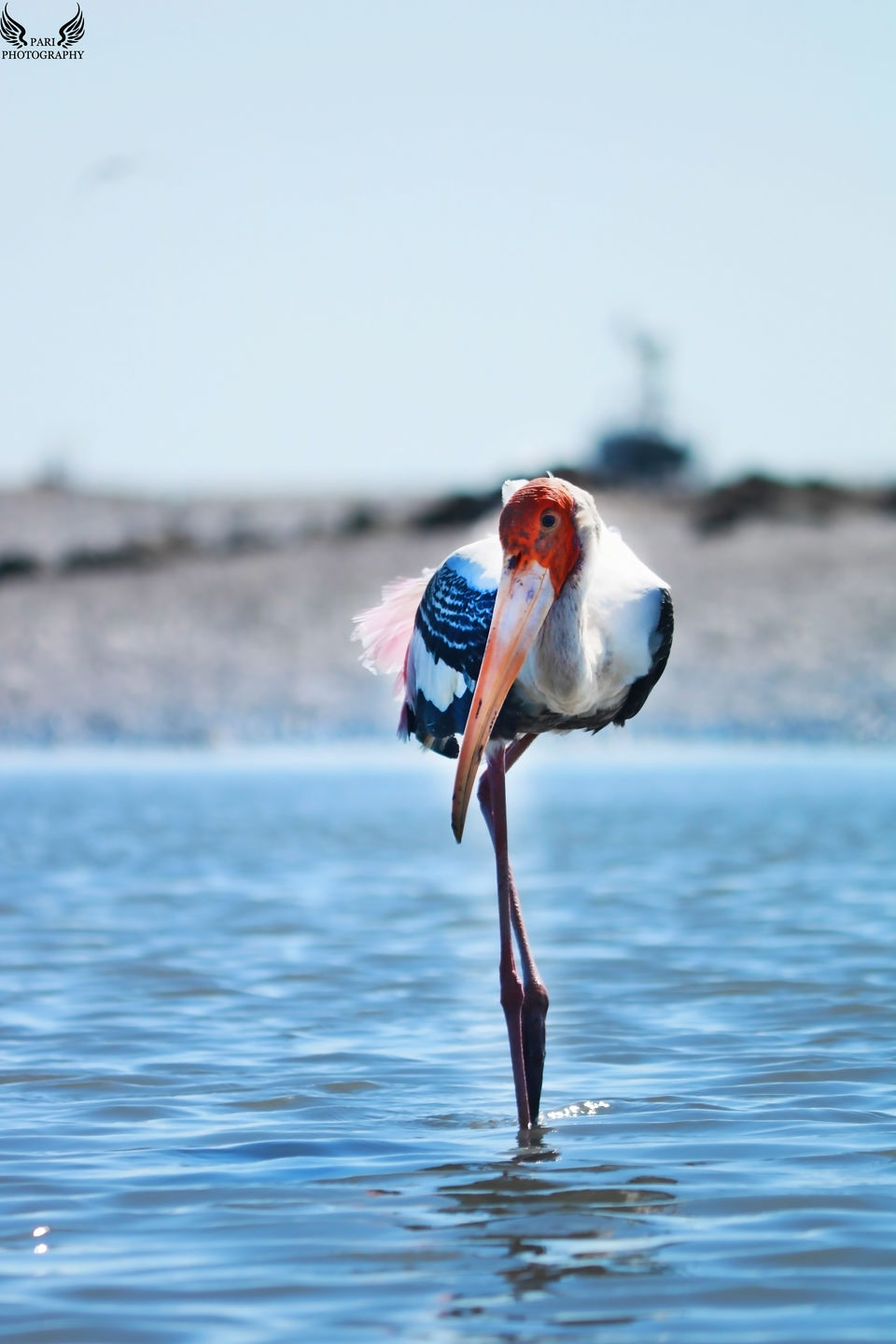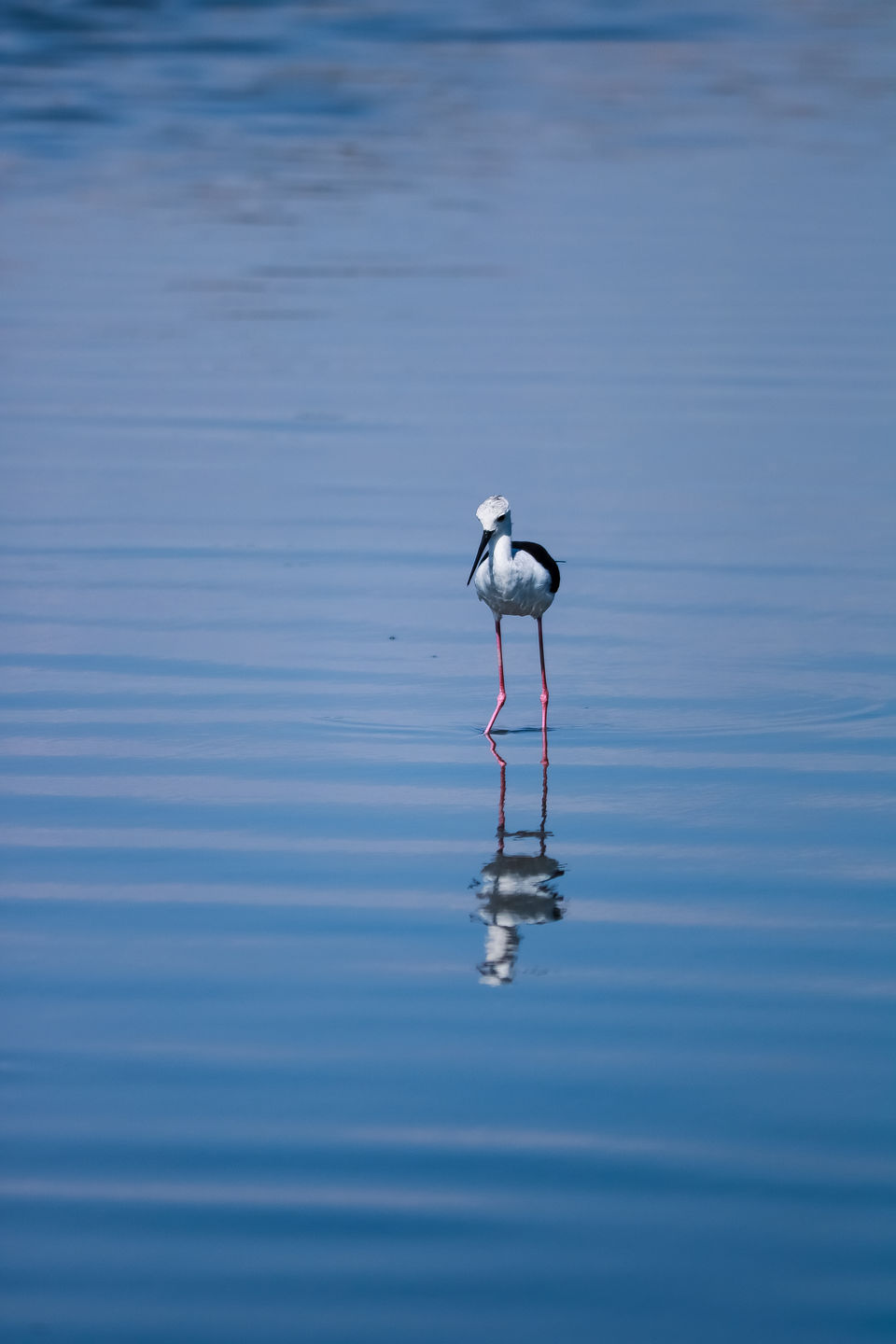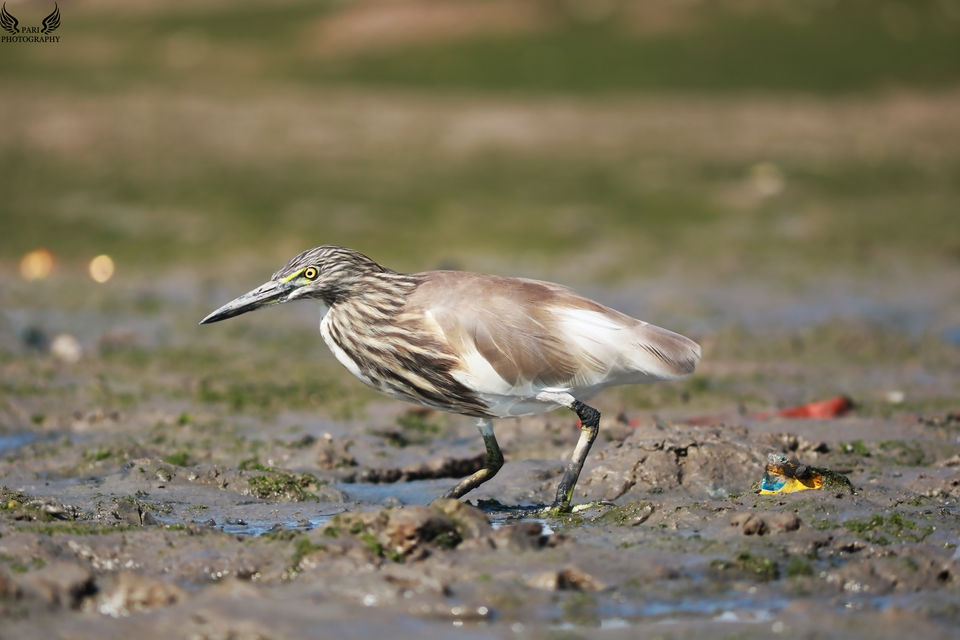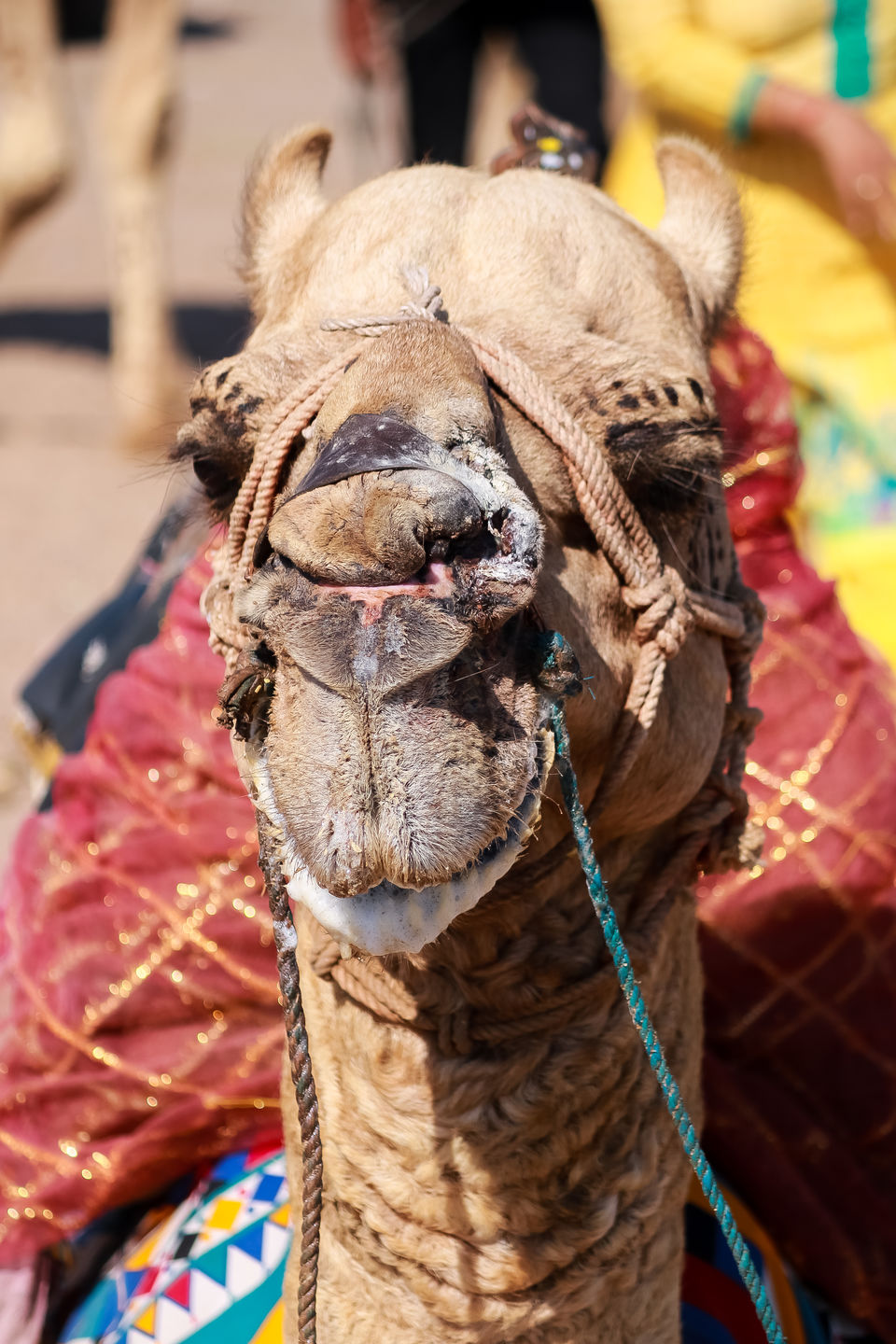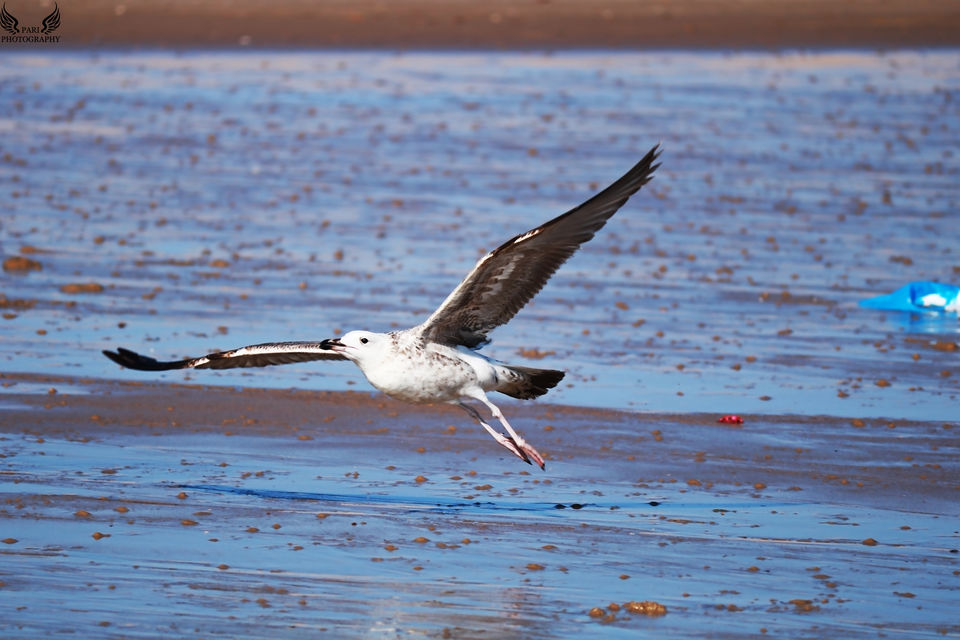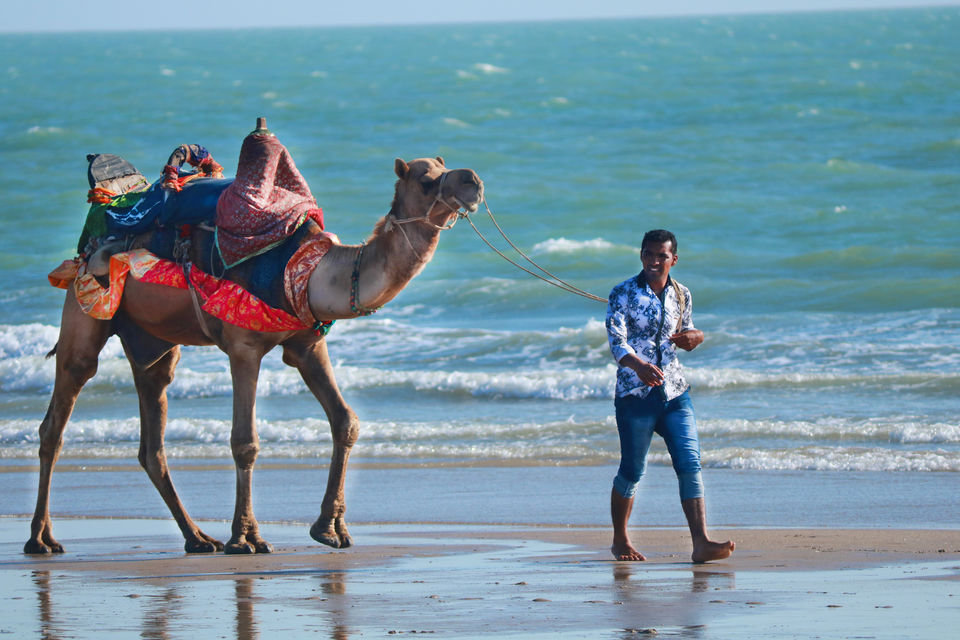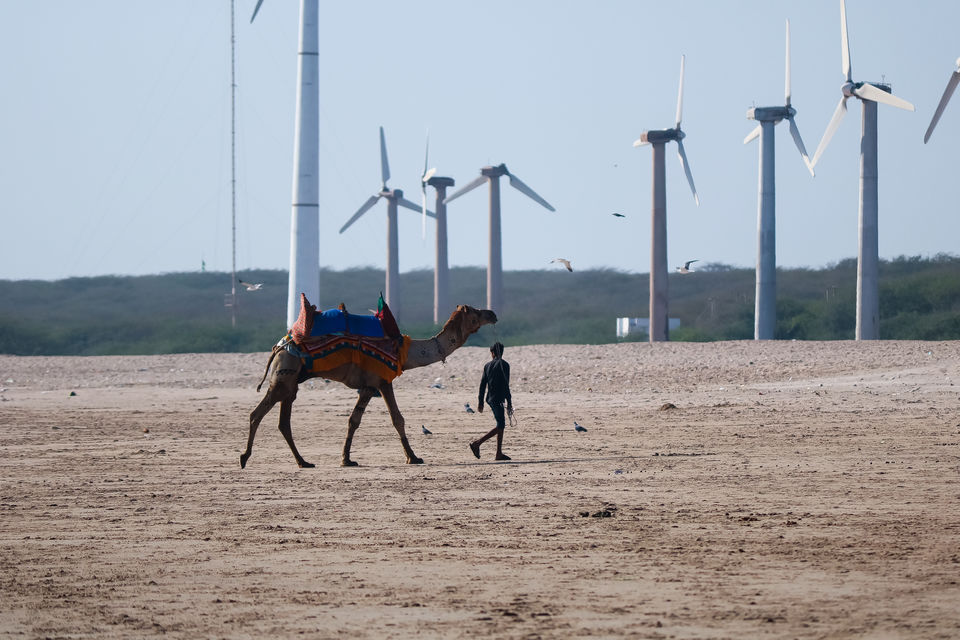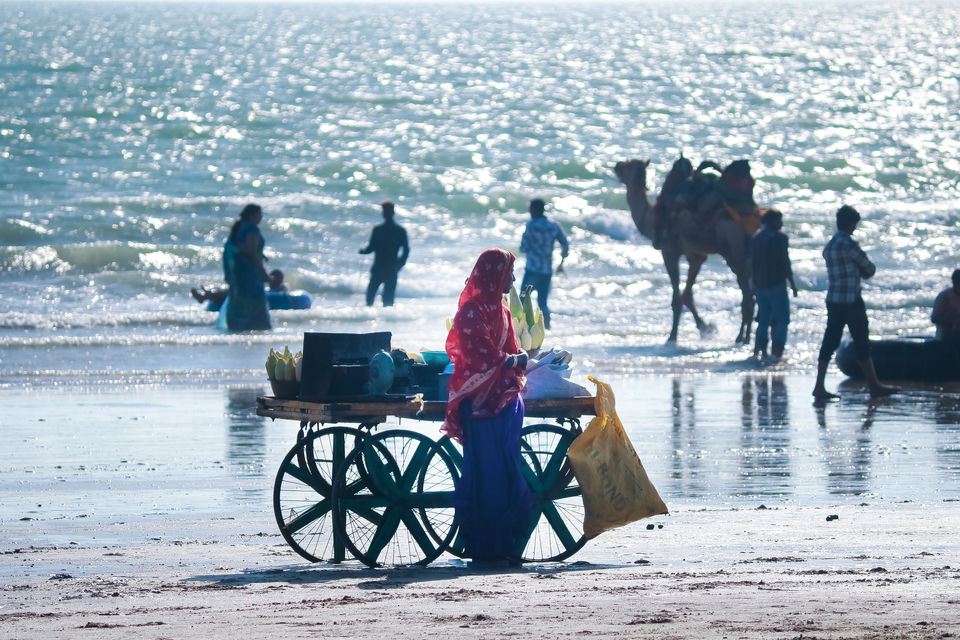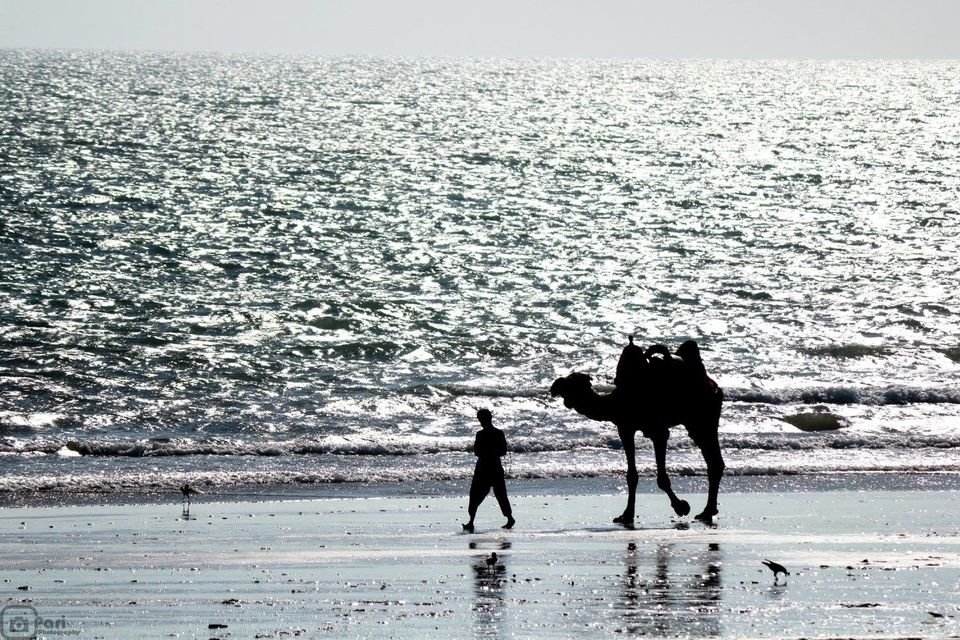 We booked an overnight non A/C sleeper bus from Bhuj to Dwaraka which is at a distance of 400 kms. One can rent a room for 500 INR for the day. Dwarakadeesh temple, Dwaraka beach, Gomti ghat and Rukmini temple are some of the places to visit. Beyt Dwaraka is located around 30 km from the main town and is a small island. The island is enclosed by a few temples, white sand beach and coral reefs, marine life, sea excursions, camping and picnics. One has to board a ferry for 20 INR from Okha to reach the island.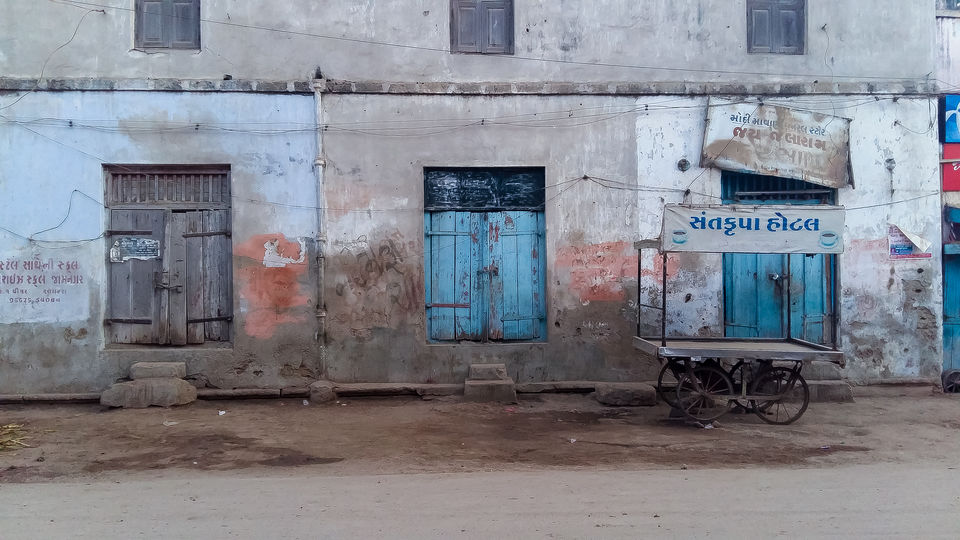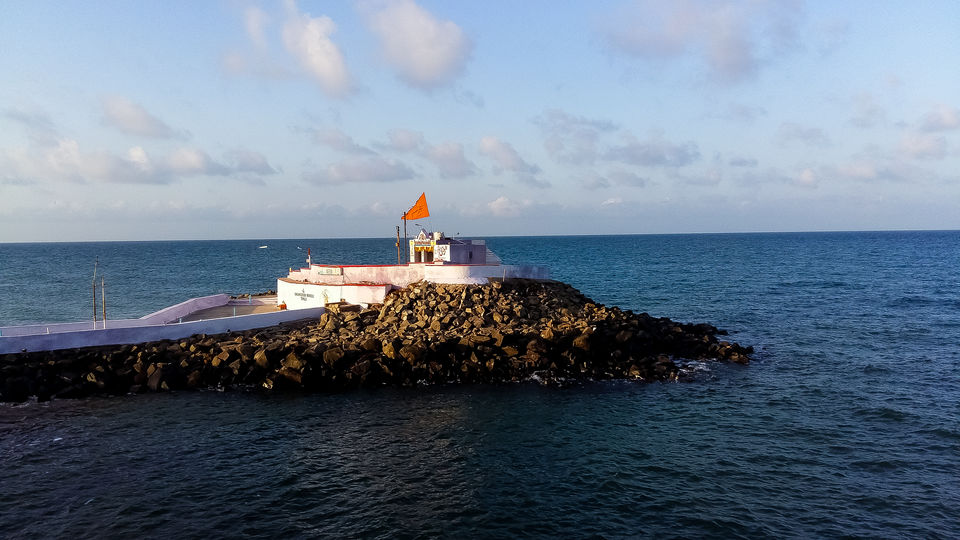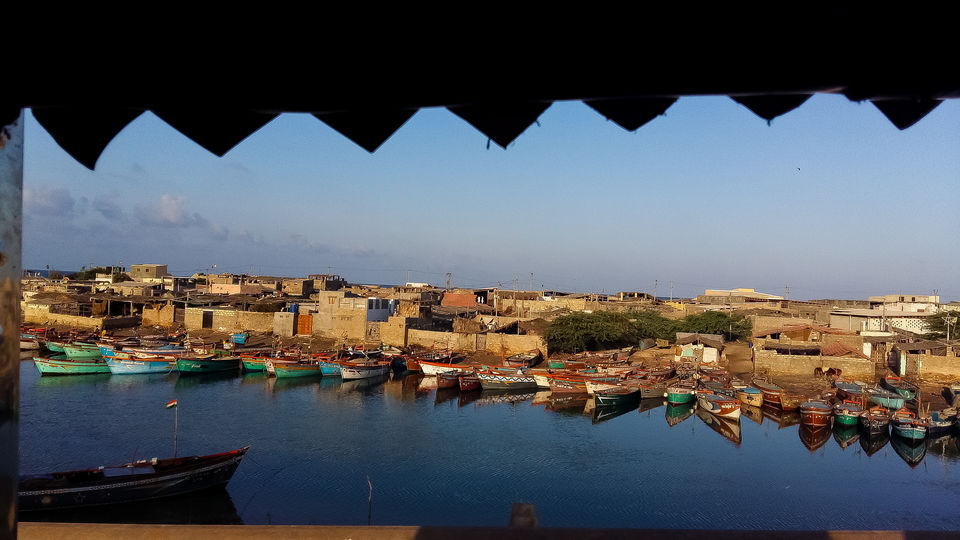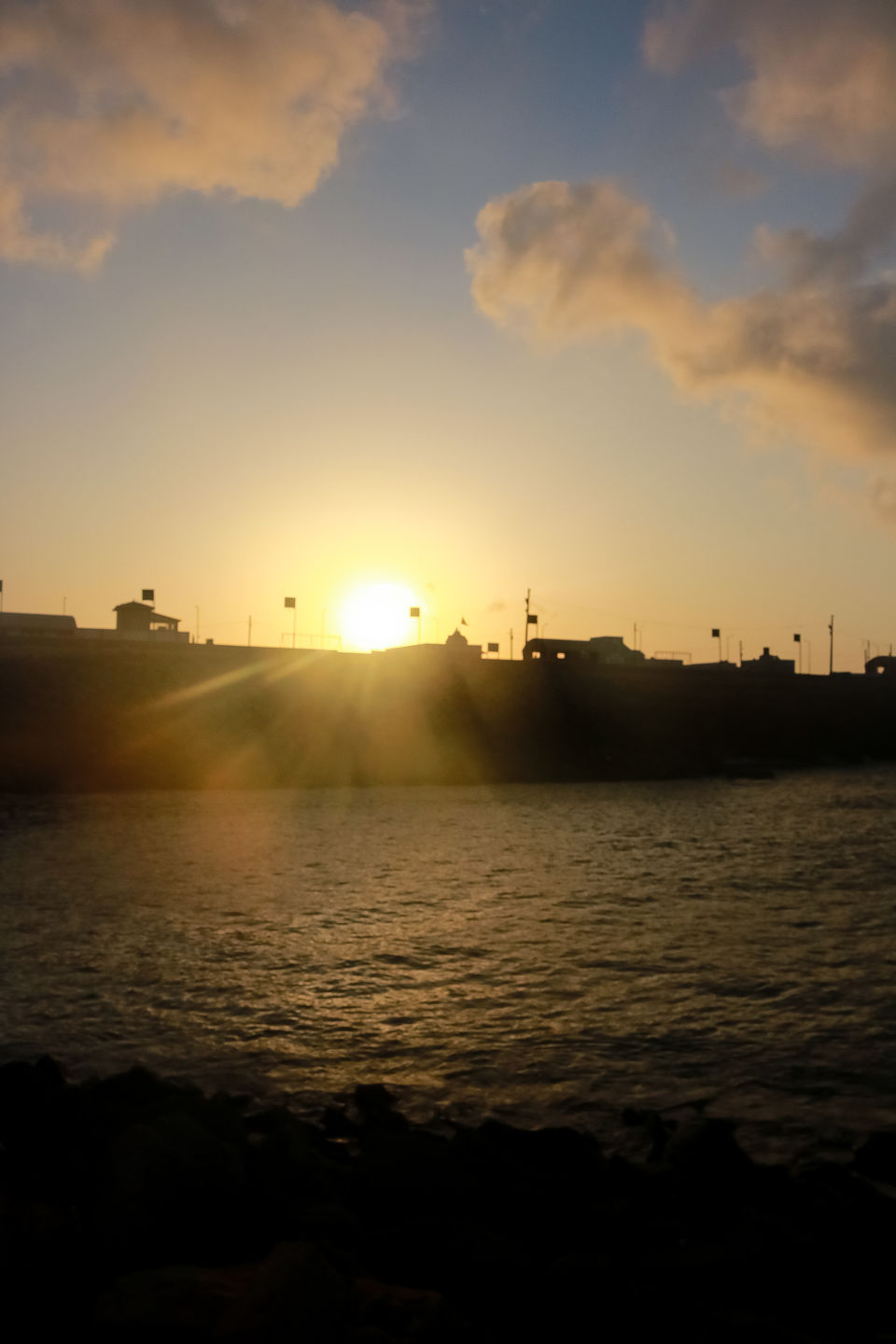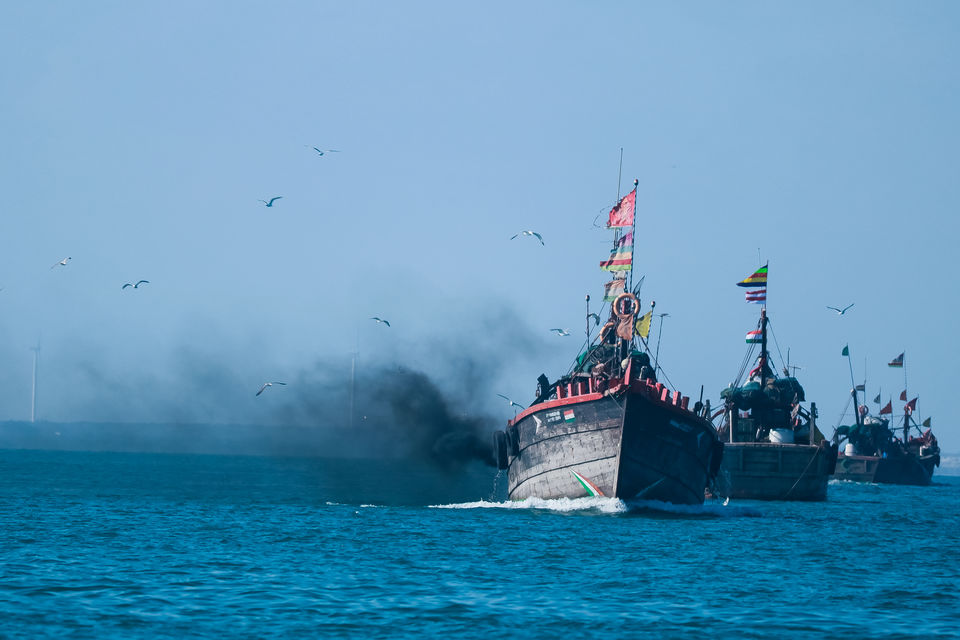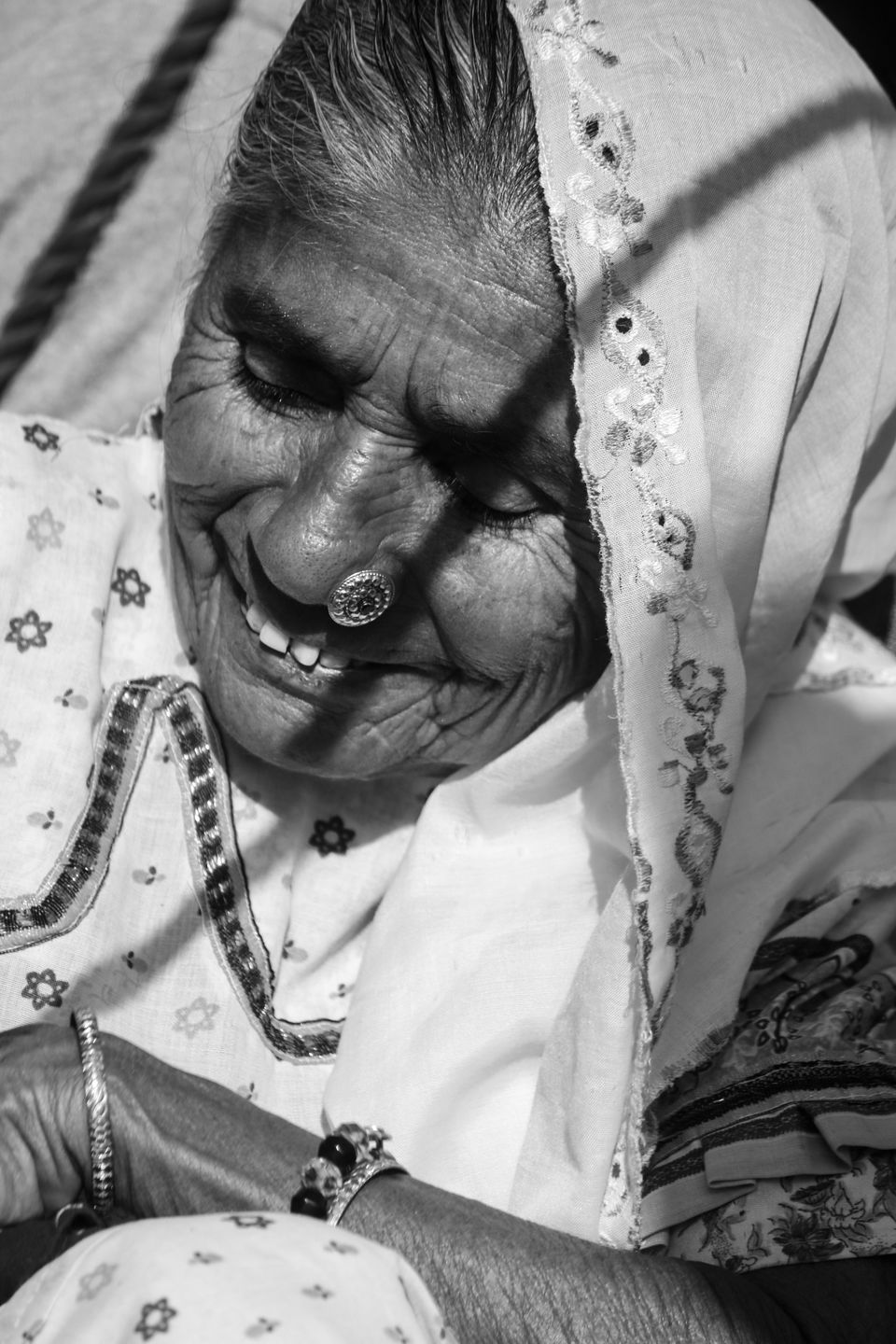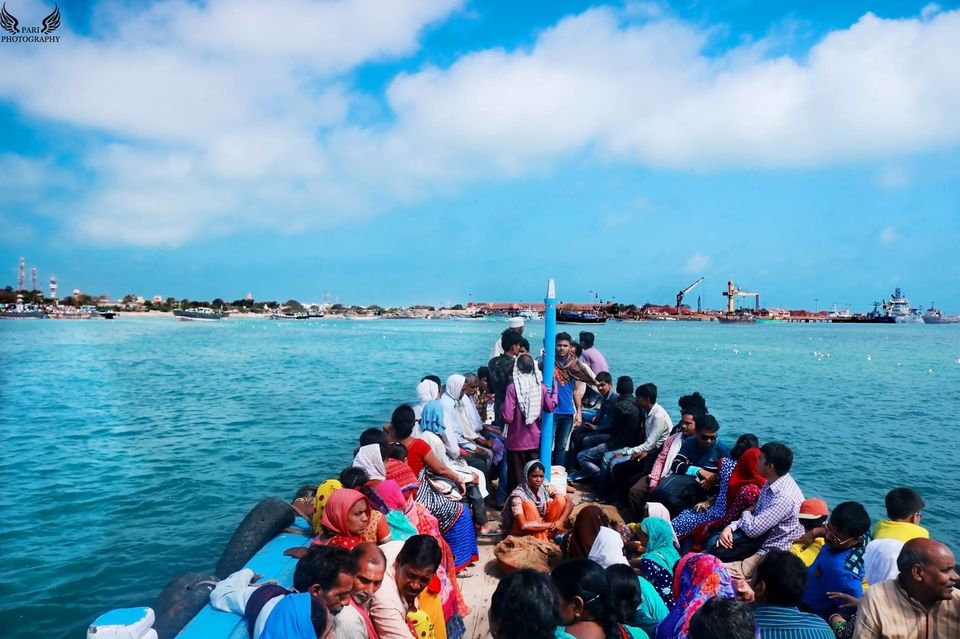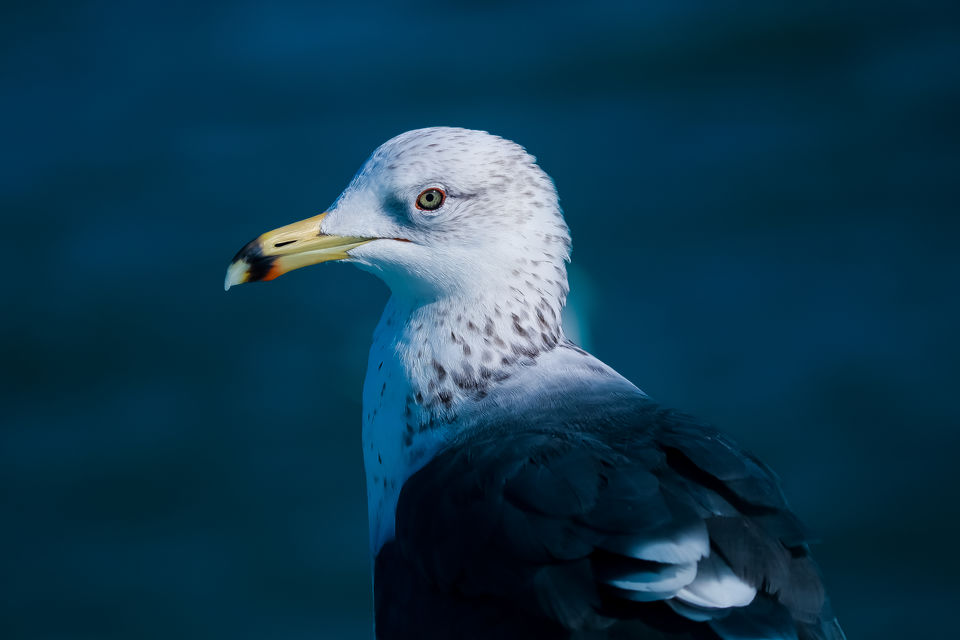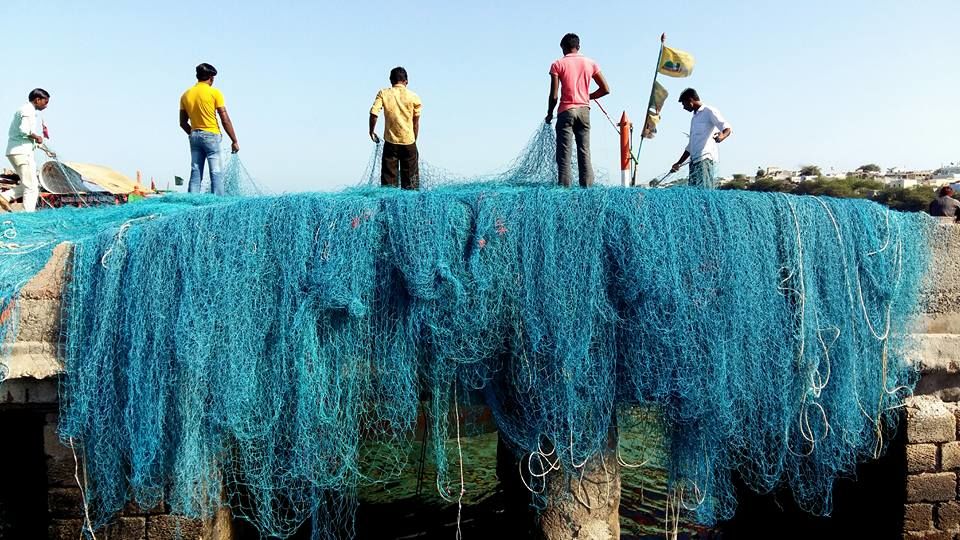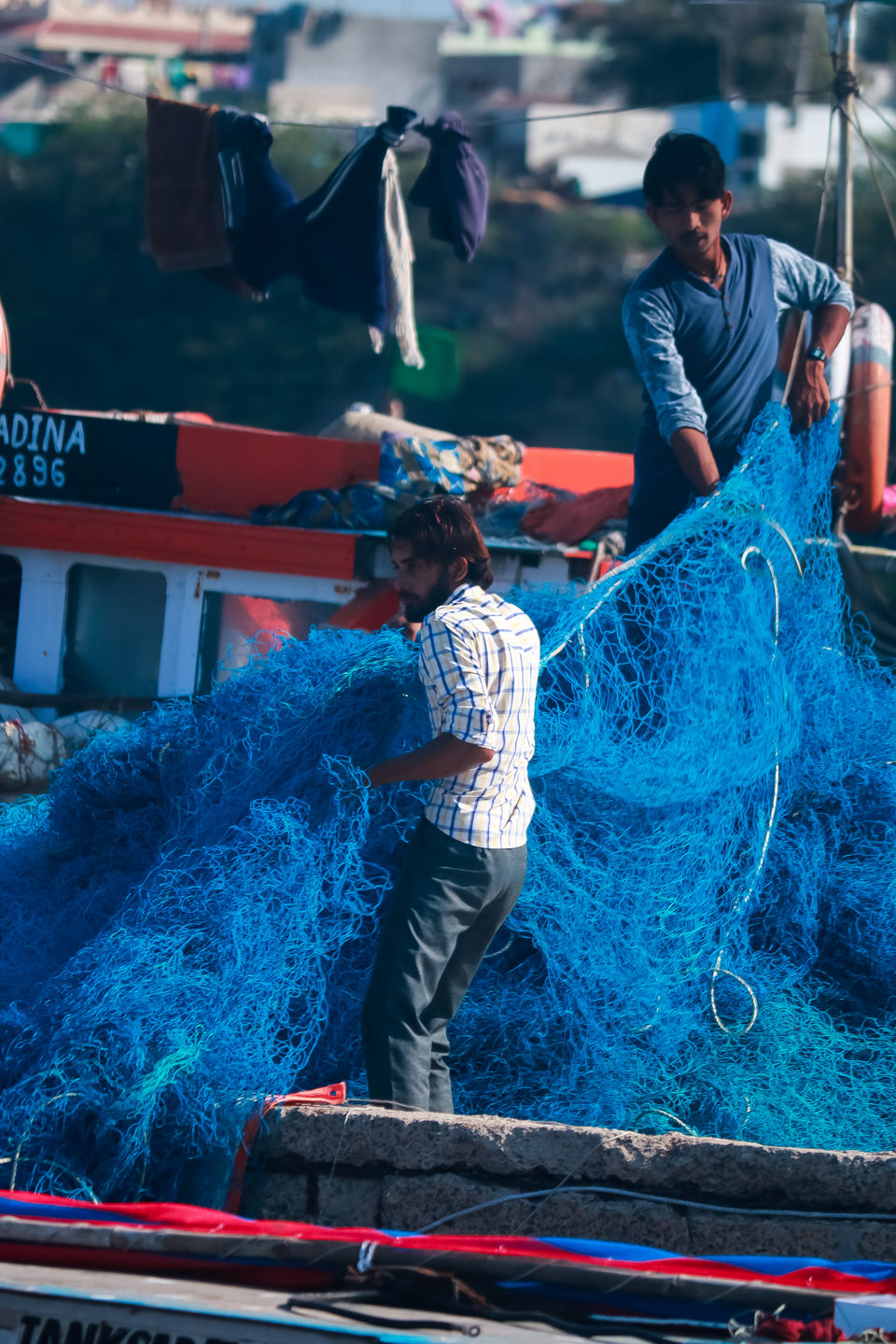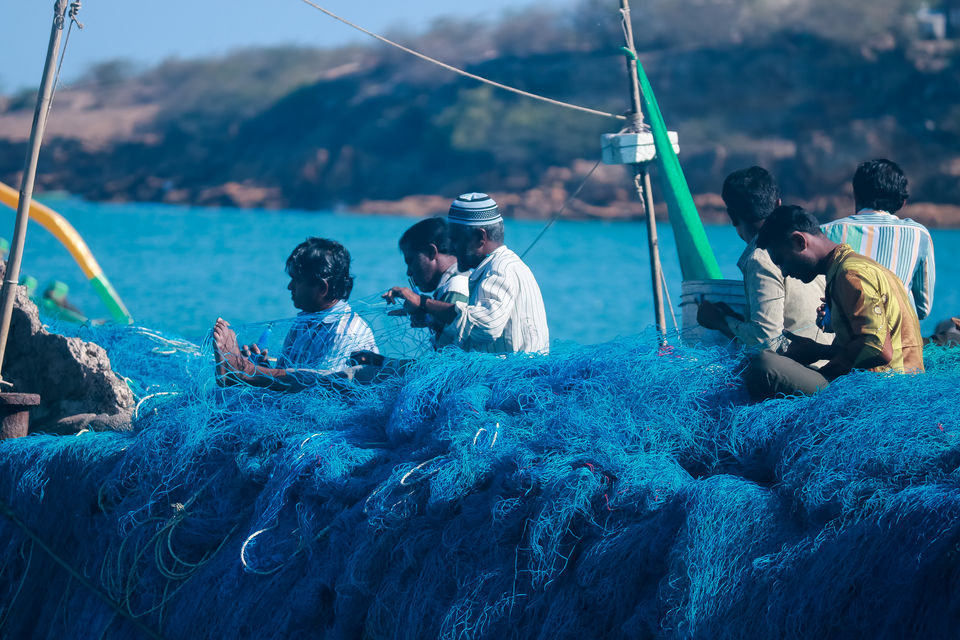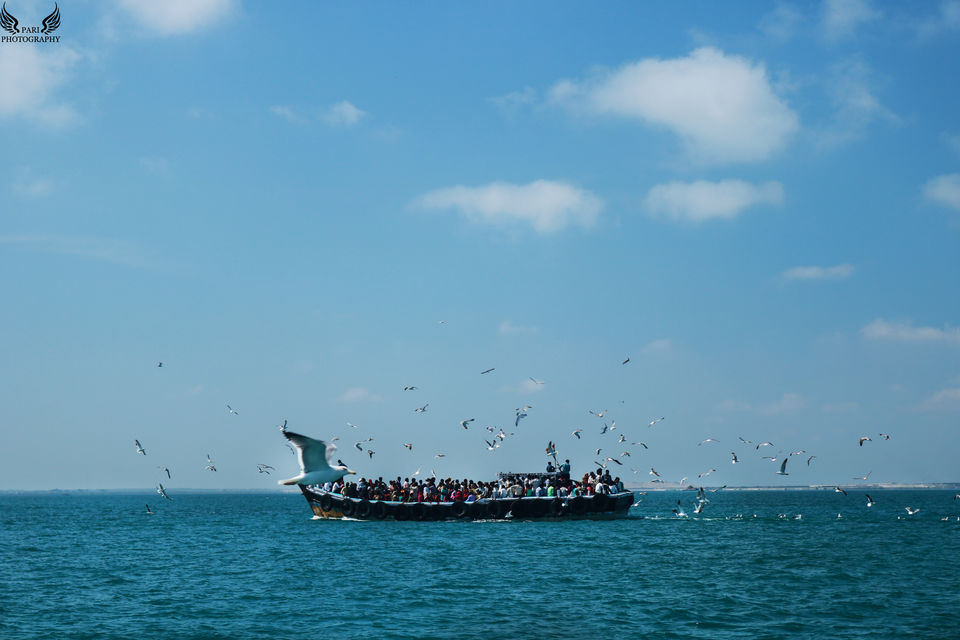 After spending the night in Dwaraka we headed to Porbandar the next morning, which is approximately 100 kms away. This coastal city is best known as the birthplace of Mahatma Gandhi. Kirti Mandir is the memorial temple built in the honour of Mahatma Gandhi and Kasturaba Gandhi. You can also visit the actual birth place of the duo. The local sightseeing can be completed in half a day. Kirti mandir, Sudama mandir and Porbandar beach can be covered by foot.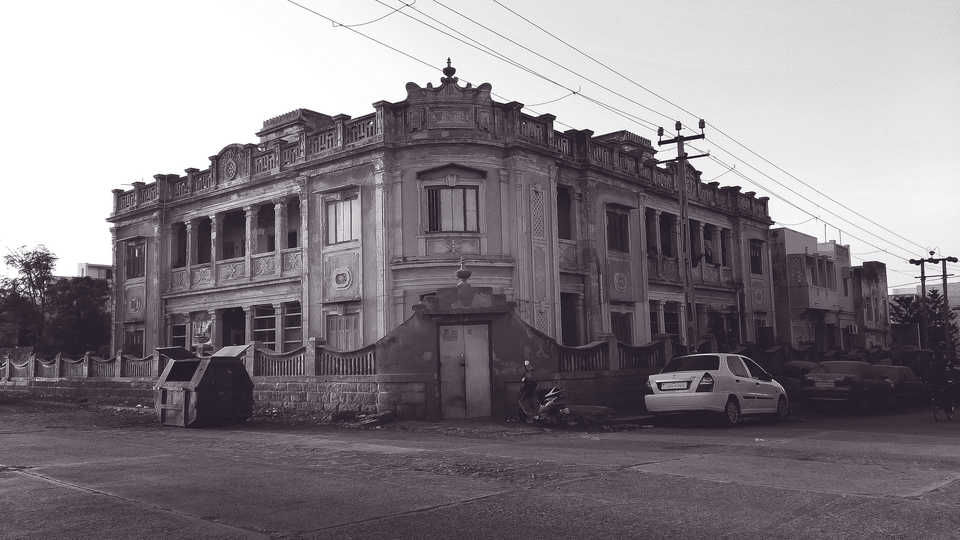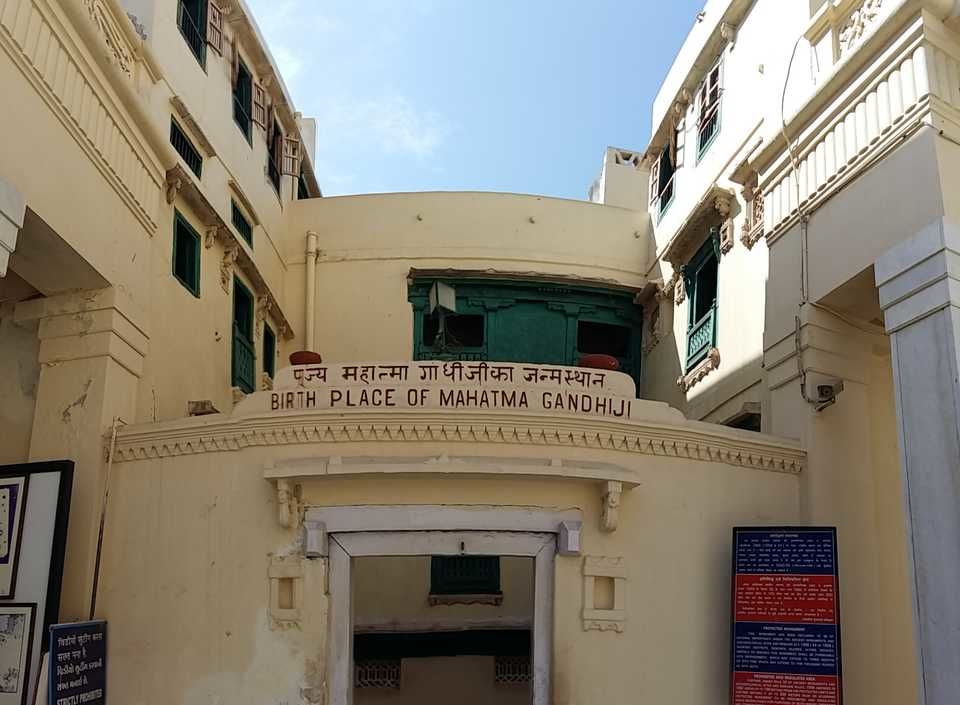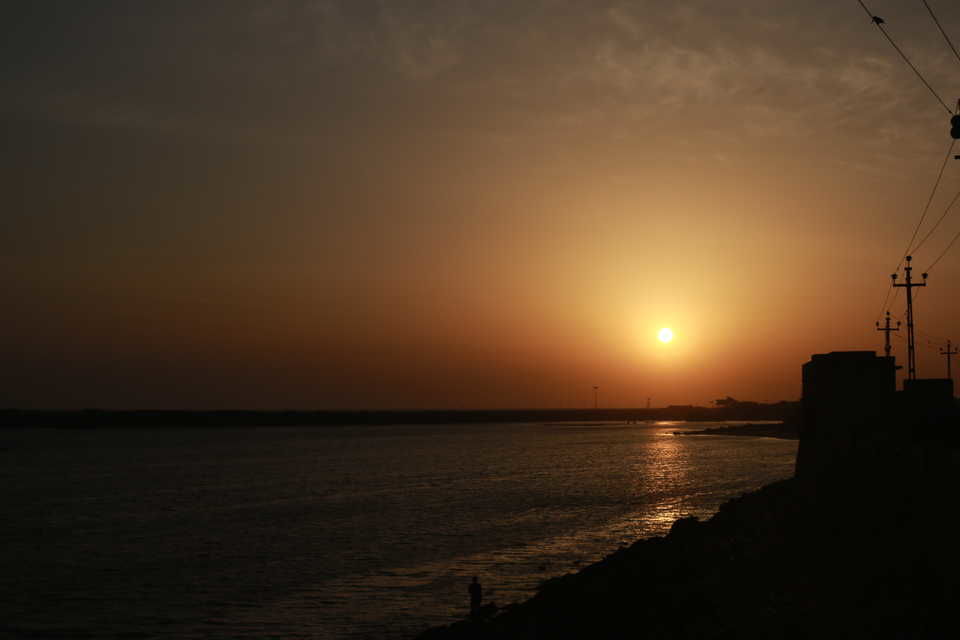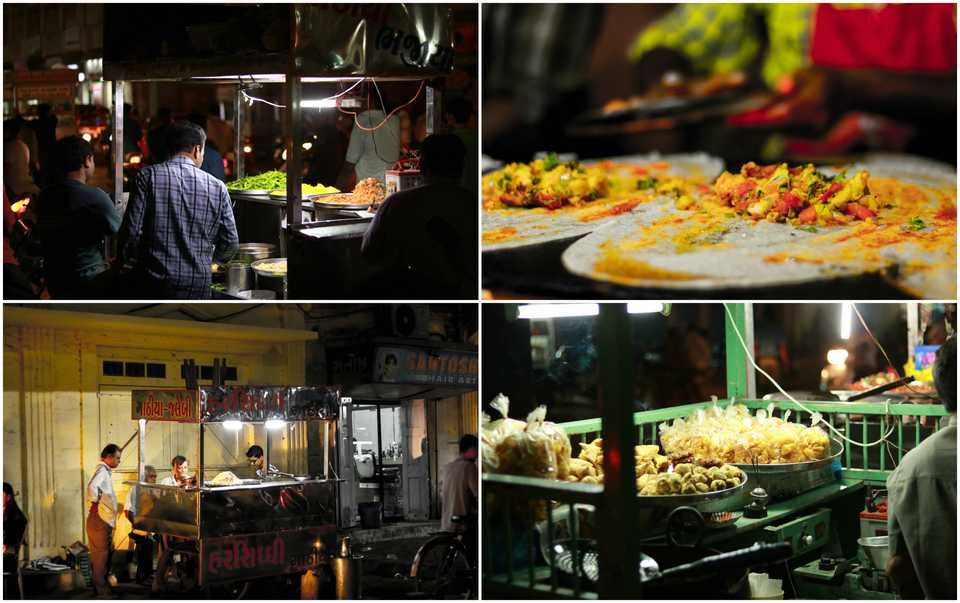 Porbandar to Somanath is 130 kms, a 2 hour journey that can be traversed by local bus or taxi. The lord Shiva temple was bursting with people from all over Gujarat on the occasion of Mahashivratri. Amidst all the security and hustle-bustle, we managed to find a spot at the beach. The temple is at the brim of the coast overlooking the ocean. There was a fair (mela) setup; chat stall, ice cream, camel rides and kites, it was like being a kid all over again. We decided to travel 410 kms overnight back to Ahmedabad . You can take the direct train or bus from Somnath.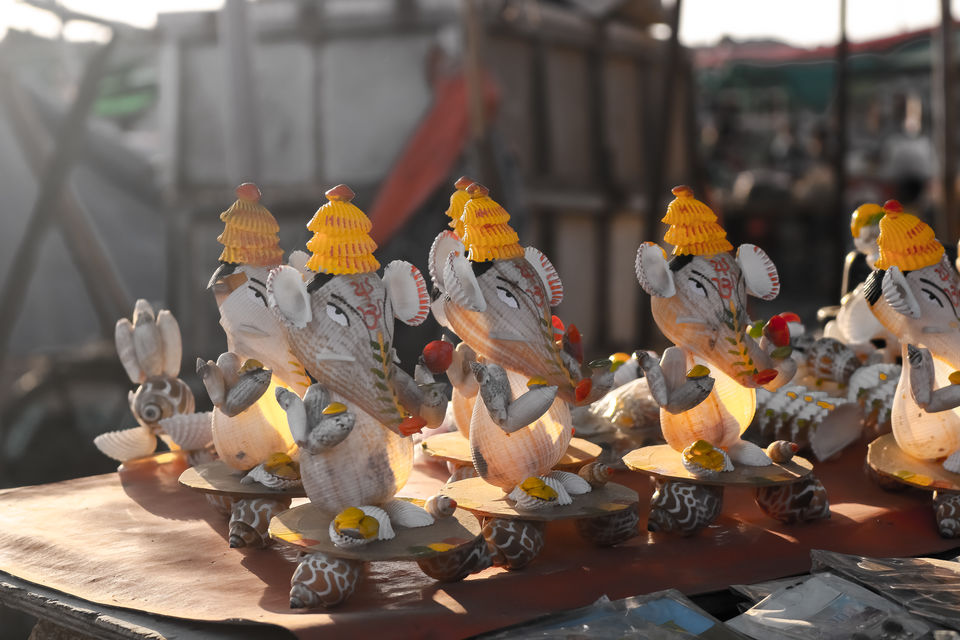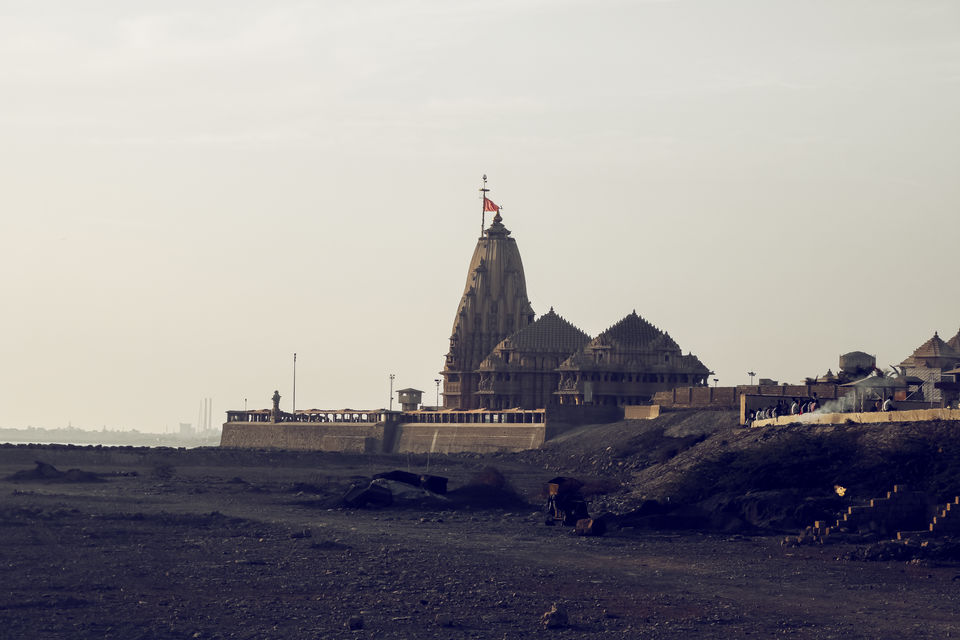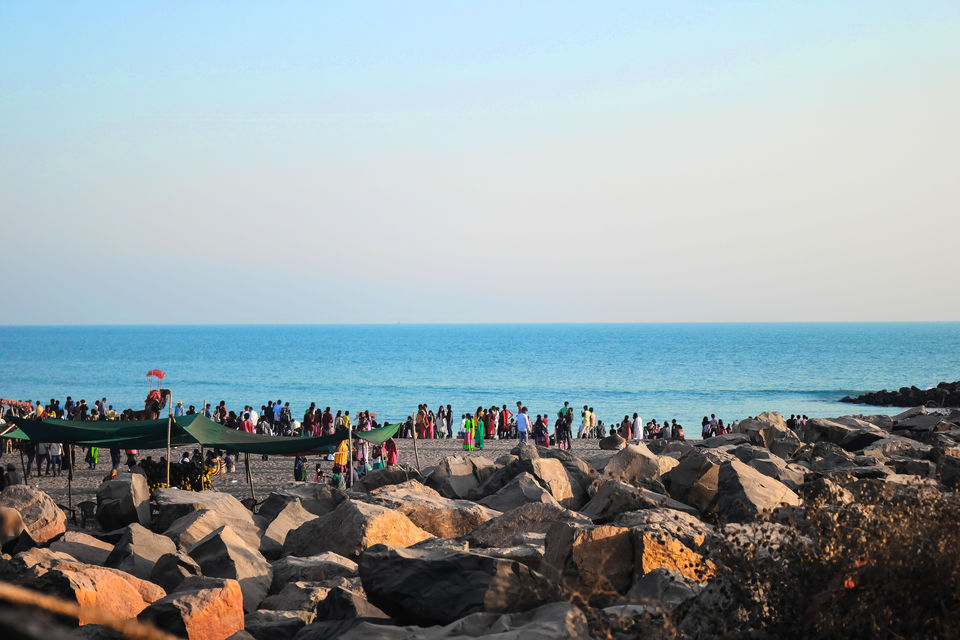 As we reached the end of our 7 days journey we reached Ahmedabad late evening. After a last taste Gujarati cuisine, we bid adieu to this amazing state the next morning.
Cost
Flight from Bangalore (round-trip): ₹5,500
Bus from Ahmedabad – Bhuj – Dwaraka – Somnath – Ahmedabad: ₹500 each
Stay in Rann of Kutch: ₹4,000
Transport in Kutch: ₹2500 
To and fro from Bhuj to Kutch:₹1400
Stay in each place: ₹600
Day trip from Ahmedabad to Adalaj, Sun temple and Rani ki Vav: ₹2500
Food: ₹3000
This trip has given me some everlasting memories and a new outlook at our history. My journey was only a quarter part of what Gujarat has to offer. Go on and make your mark.
Bon Voyage!
Checking-in to a hotel in Ahmedabad at dawn we were wondering what to do for the day. After some research we hired a taxi for 2500 INR to go to "Adalaj step well", "Modhera Sun temple" and "Rani ki Vav". Adalaj, which is 20kms from the center of Ahmedabad, is sheer architecture magnificence. These step wells are built to cater water availability during all seasons in a year. Next stop was Modhera Sun temple at a distance of ~80 kms. This shrine is designed in a manner that the first rays of the Sun are cast on the image of Lord Surya. Moving on to the last stop of the journey was Rani ki Vav, which is 35 kms away. The Queen's step well bagged the title of "Cleanest Iconic Place" in India in 2016.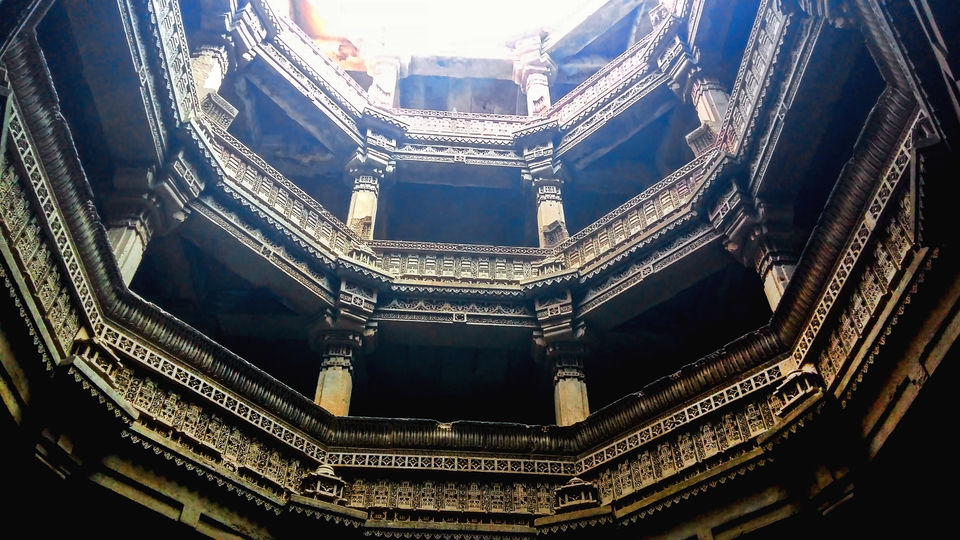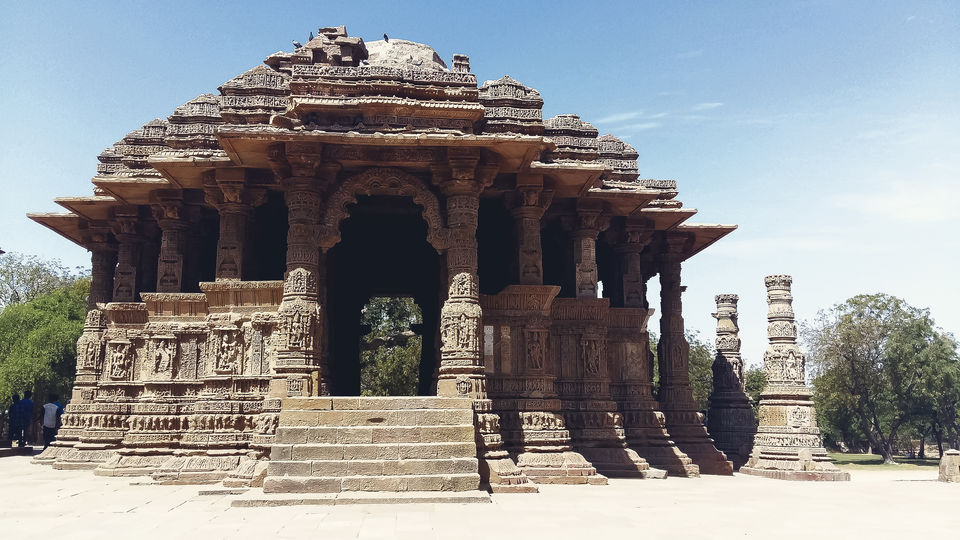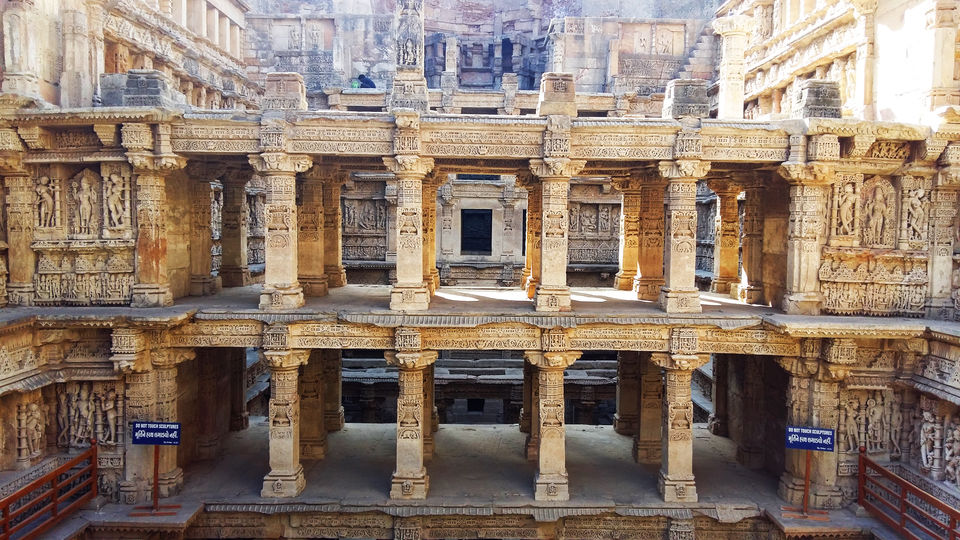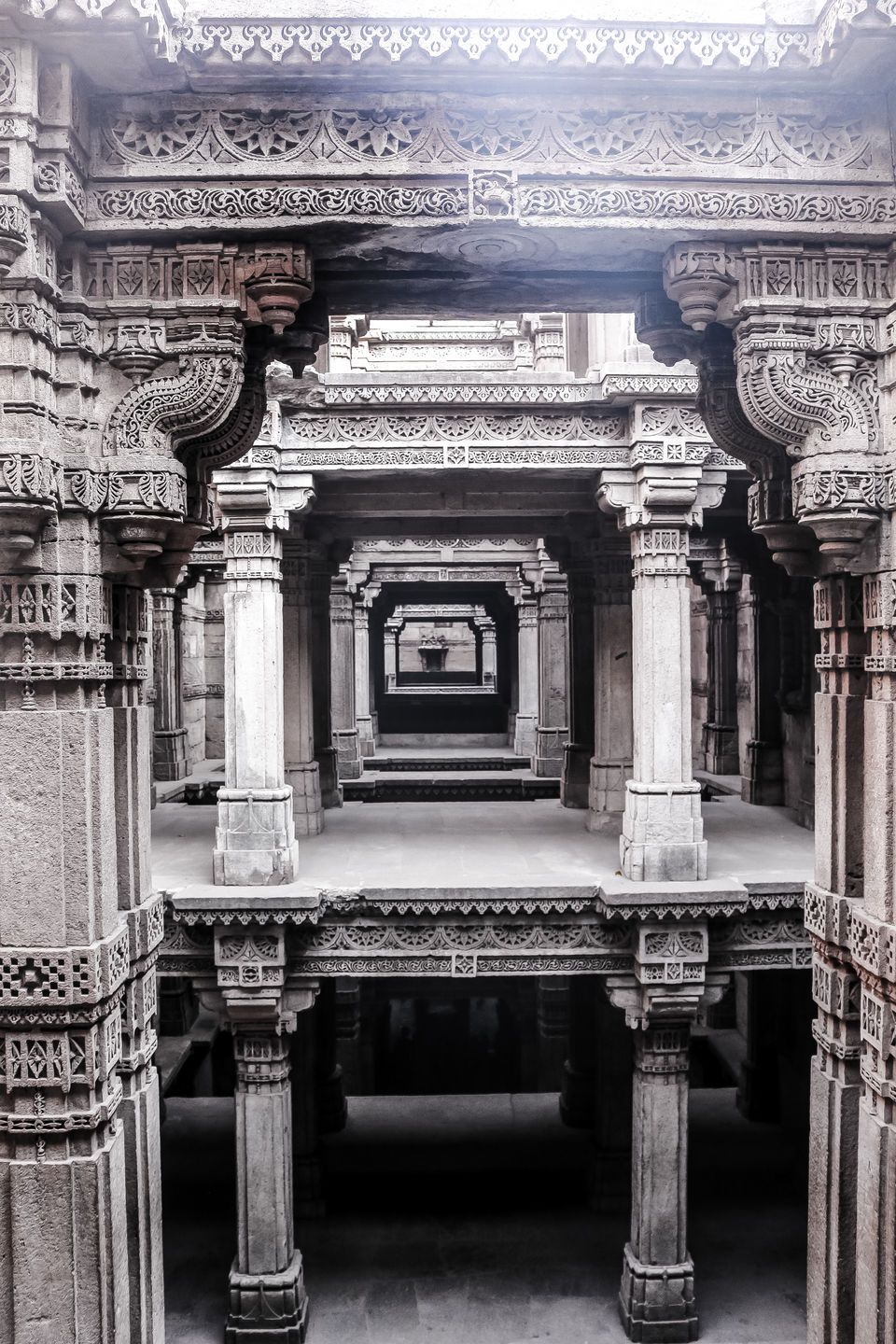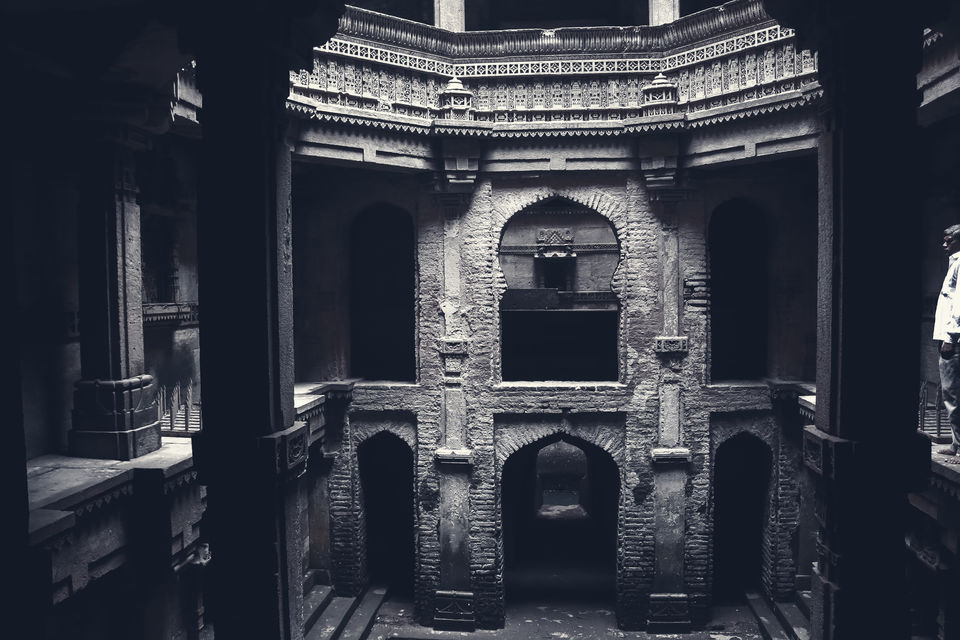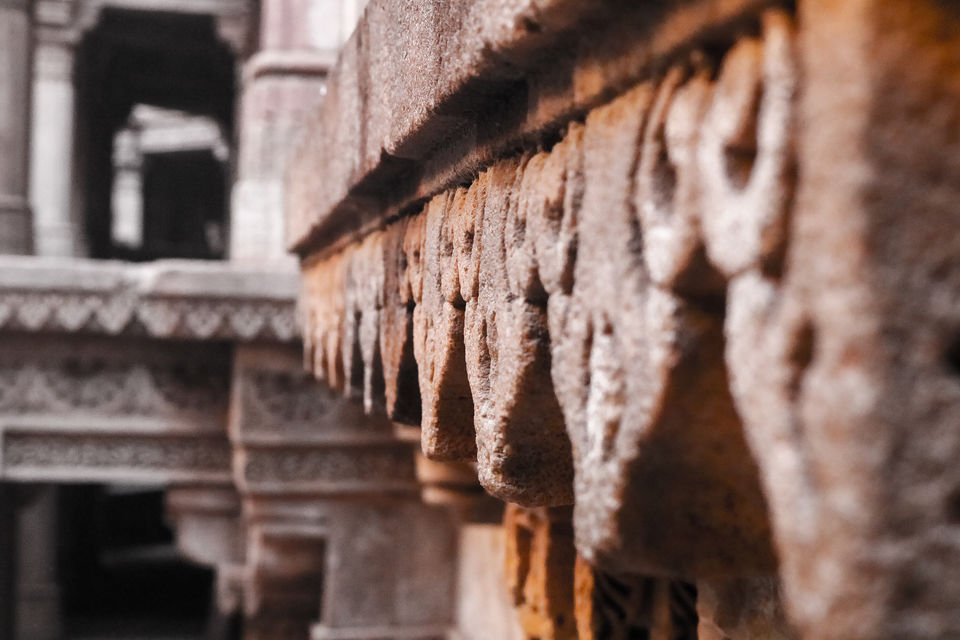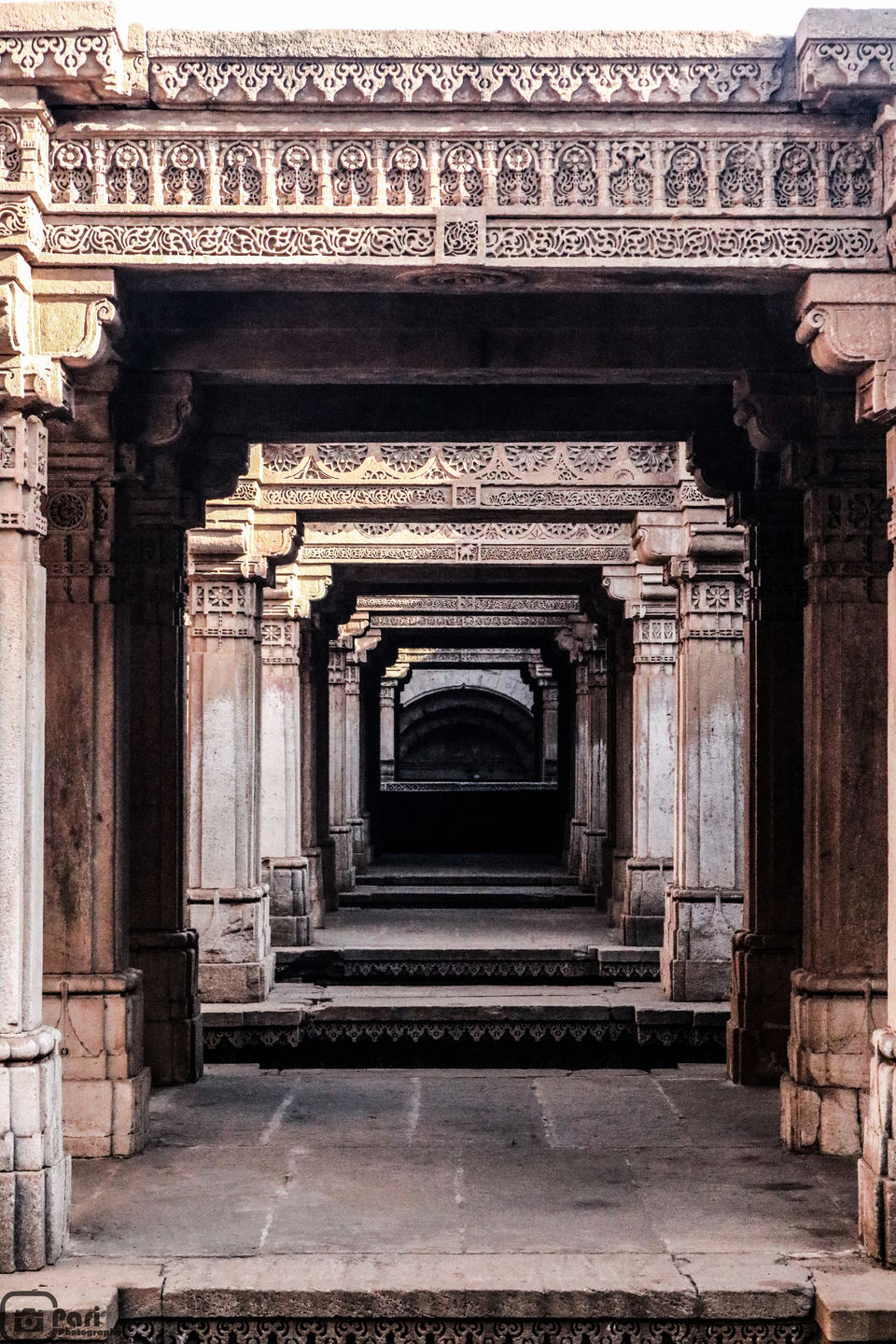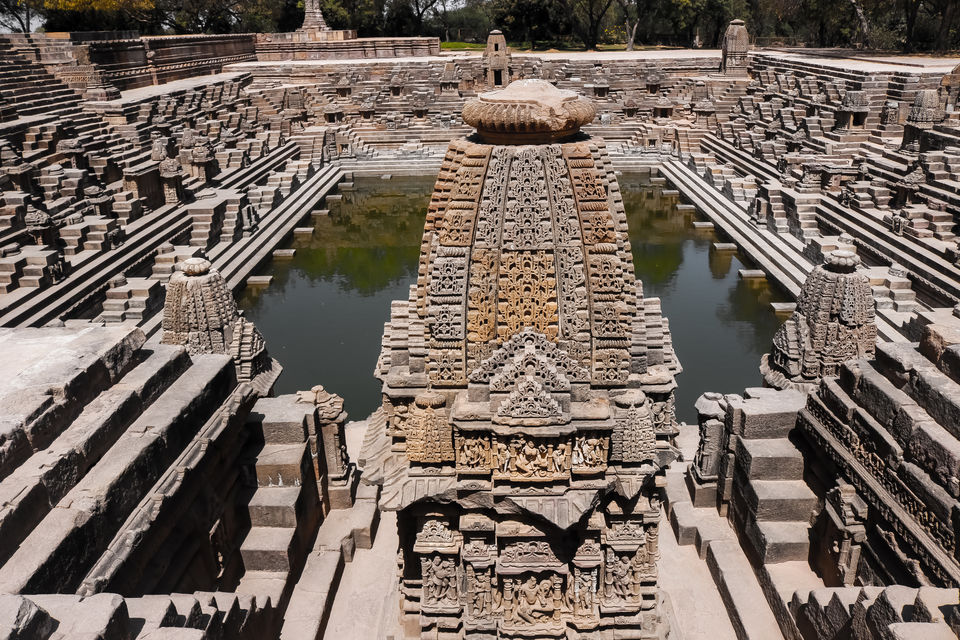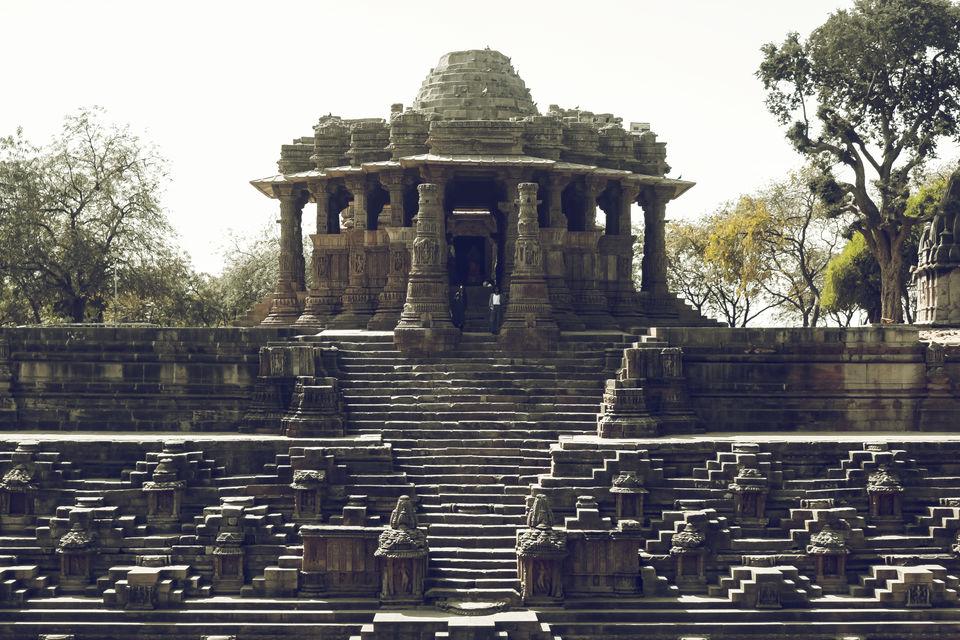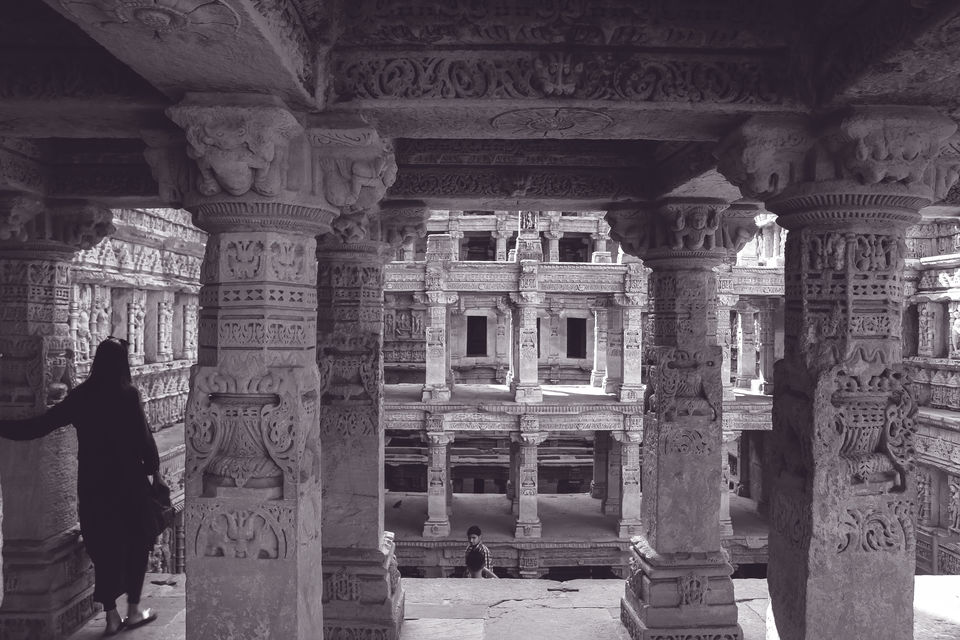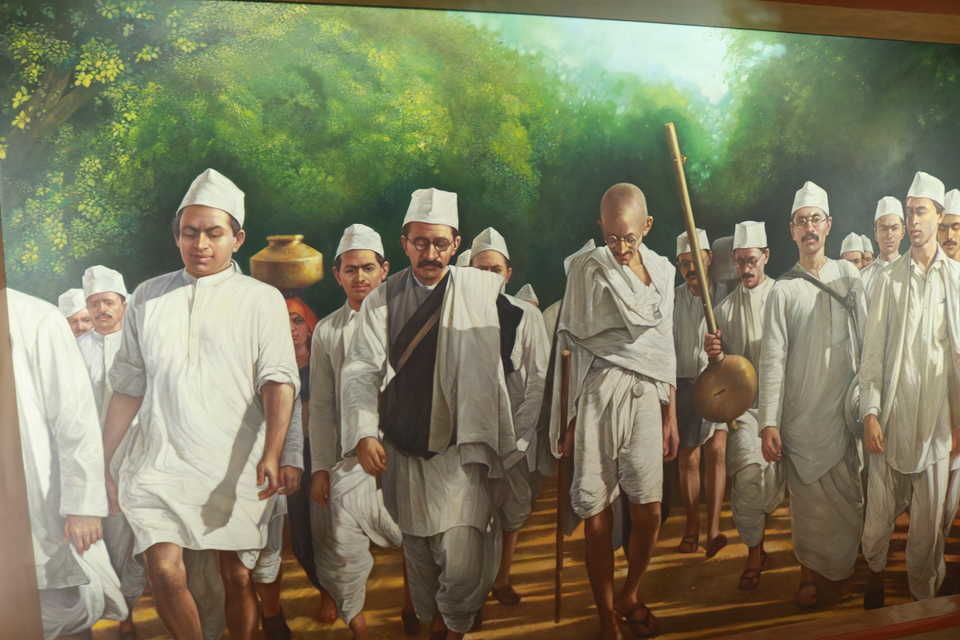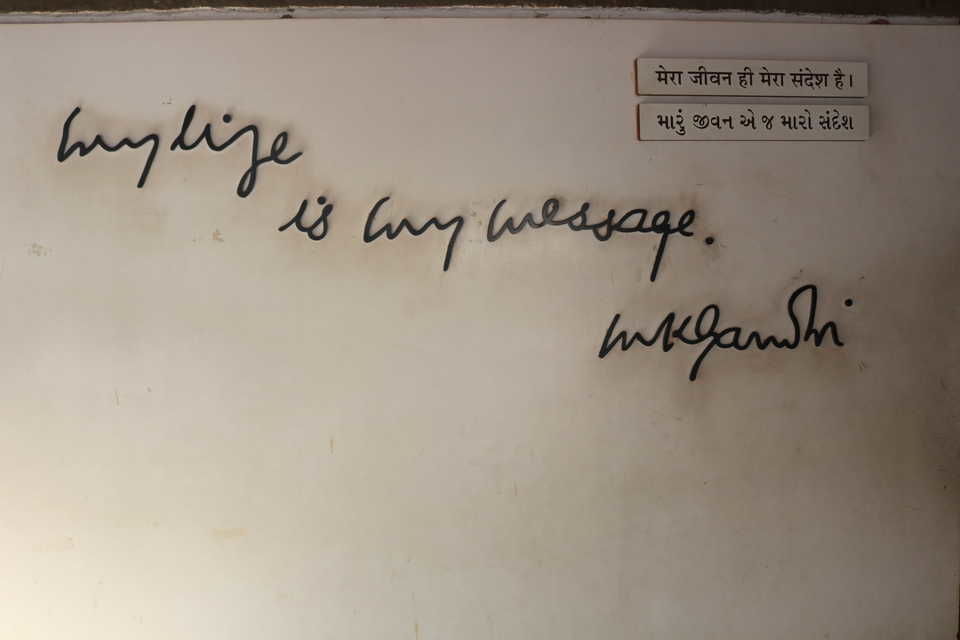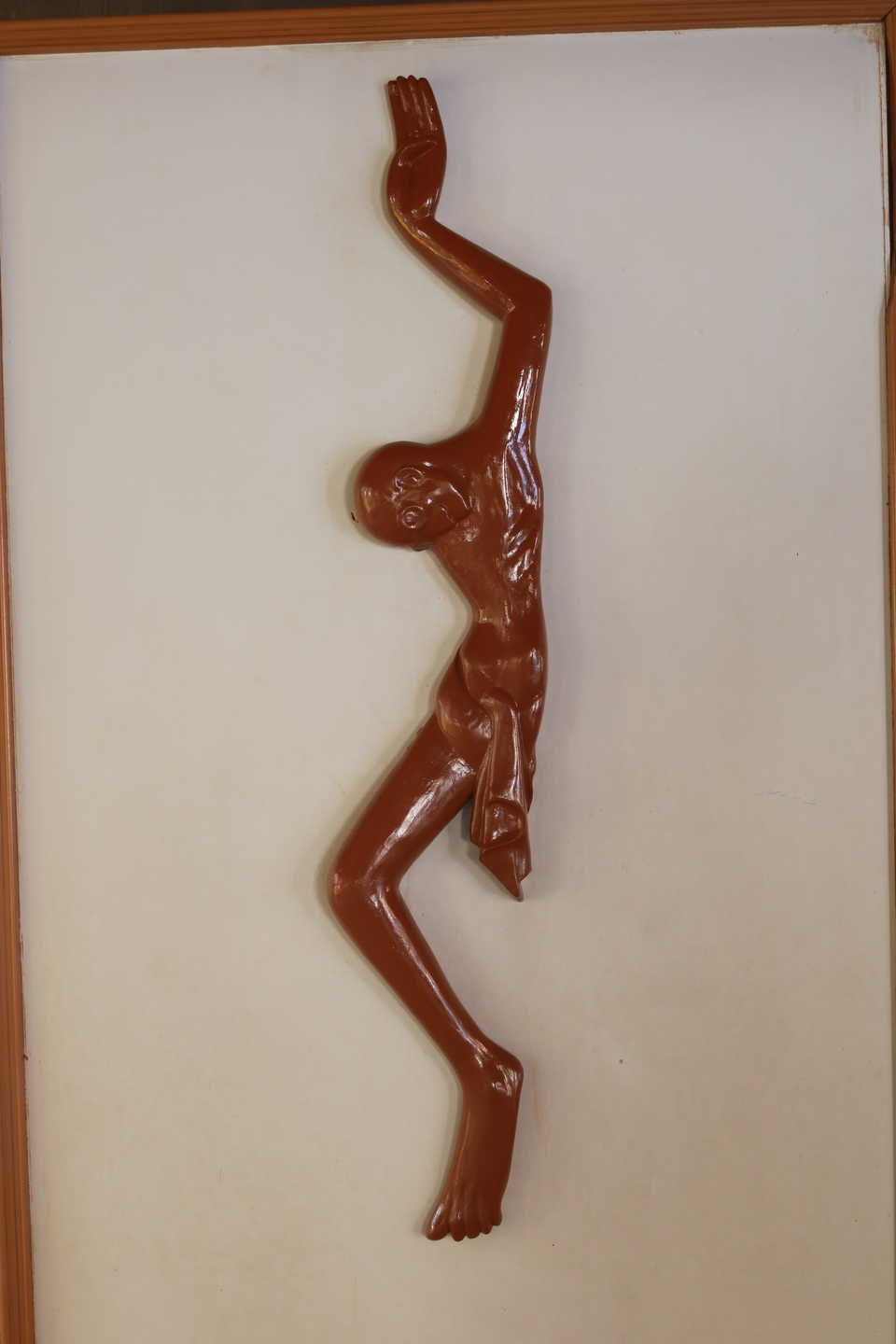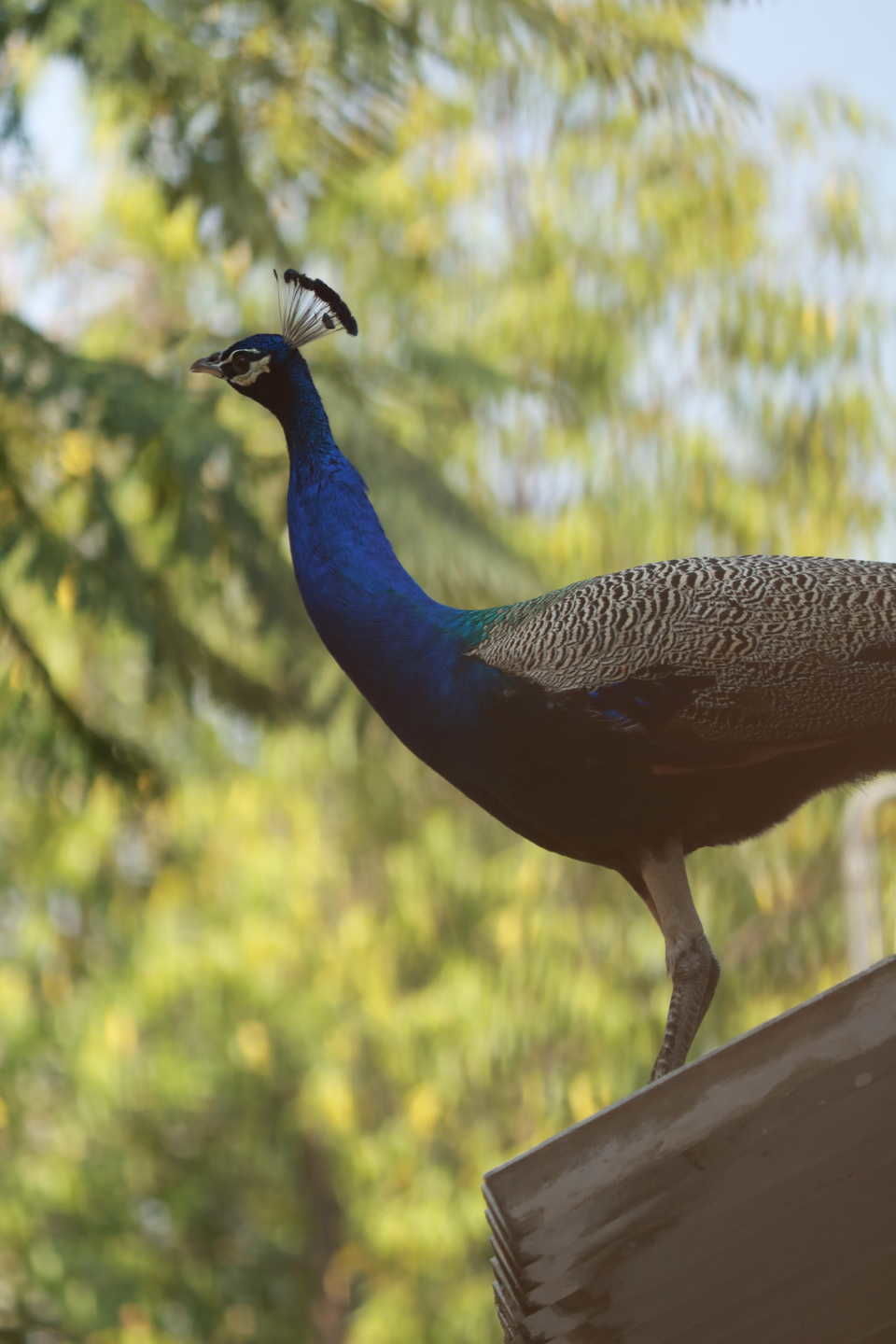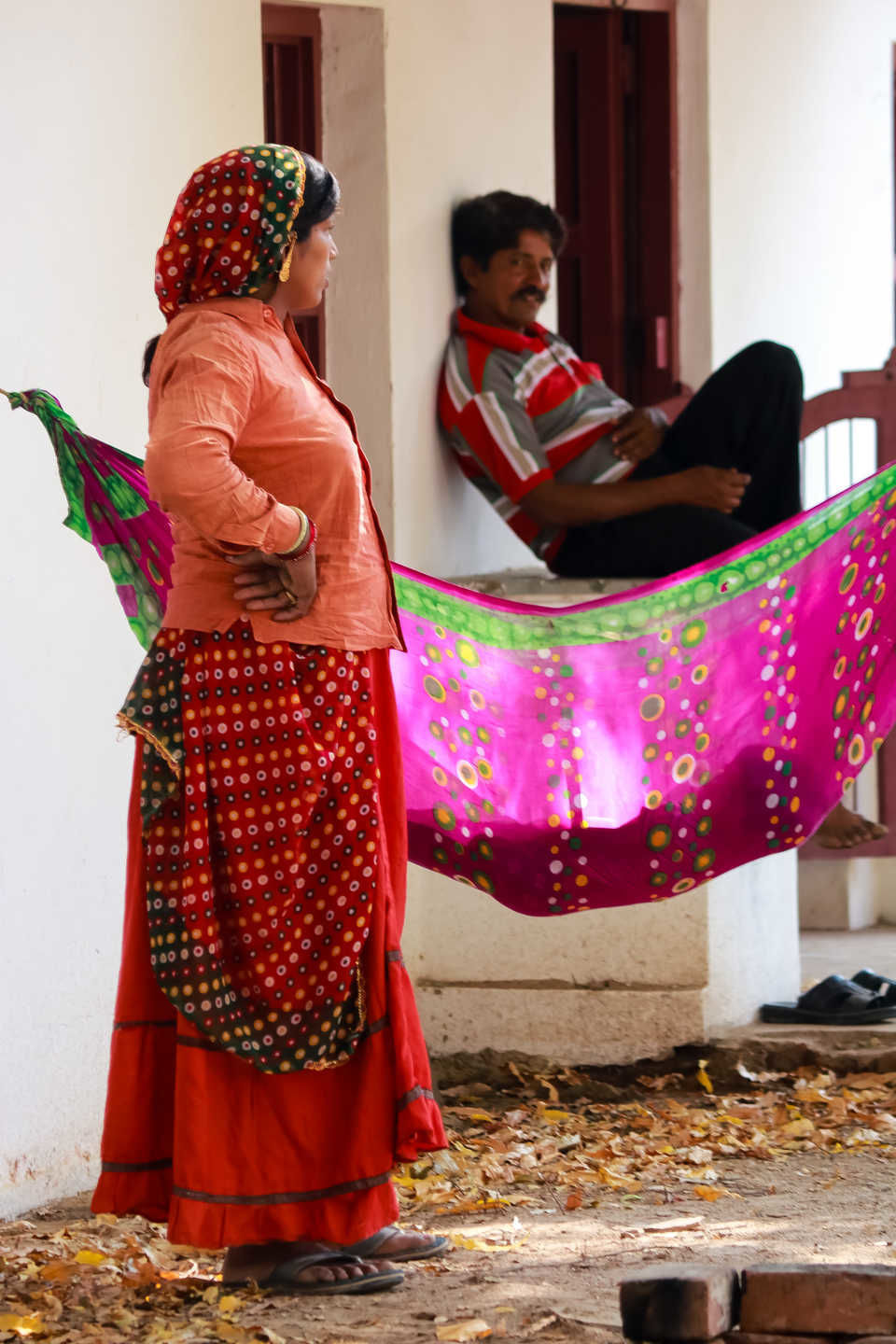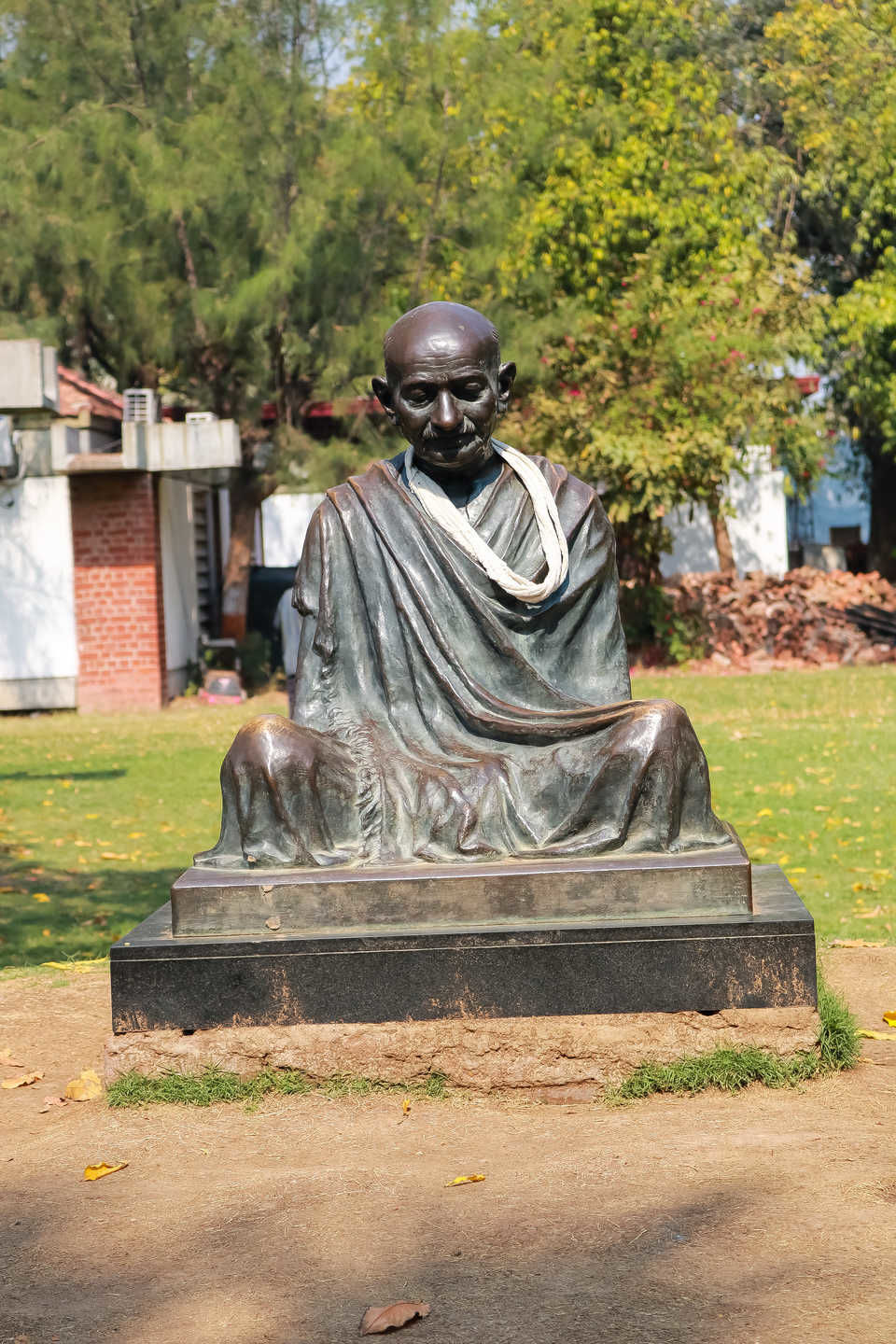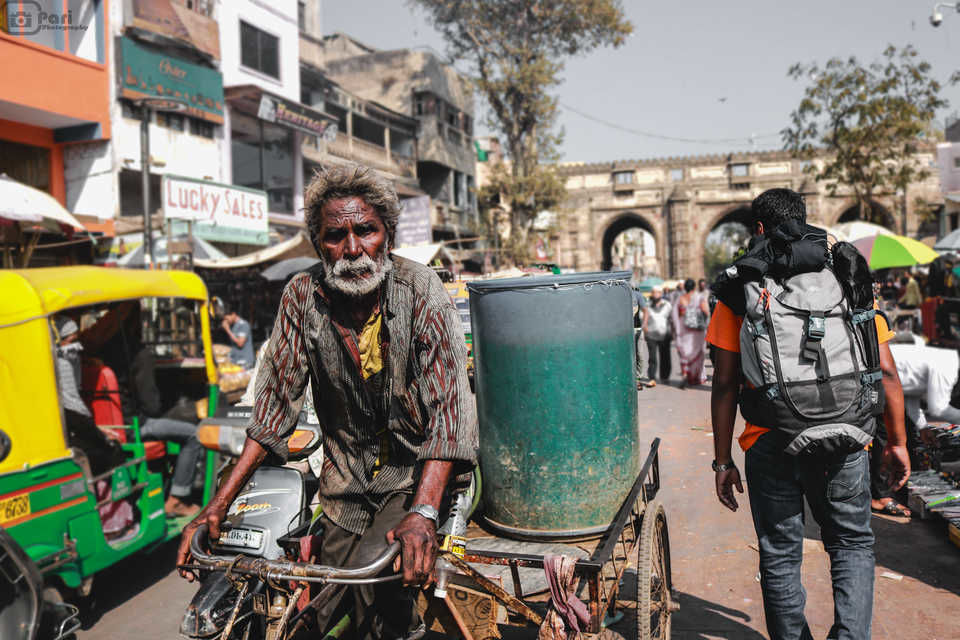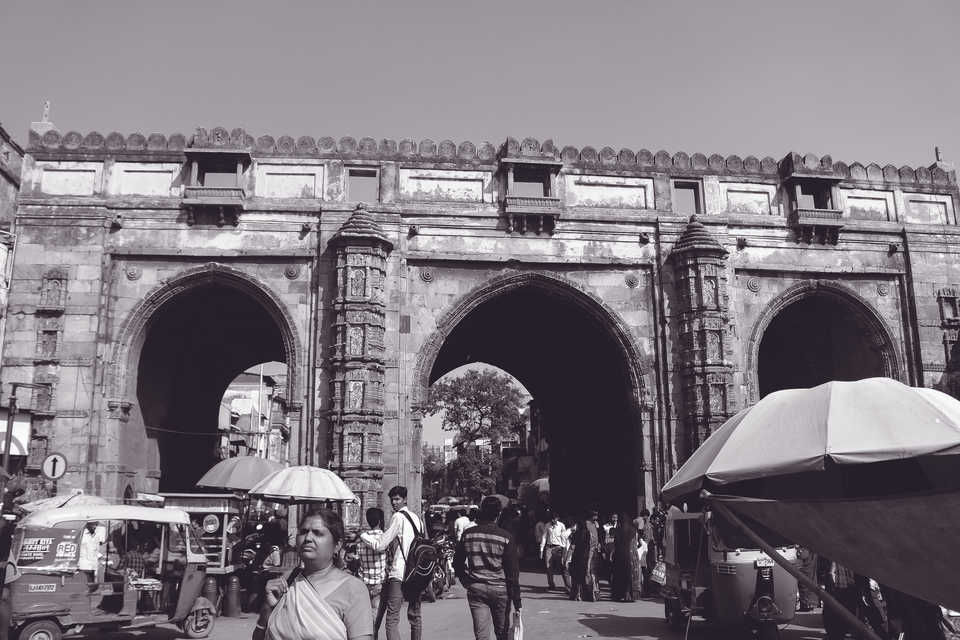 Ahmedabad to Bhuj is approximately 330 kms which we covered in an overnight non A/C sleeper bus. The only way to reach Rann of Kutch from Bhuj is by rikshaw or taxi. We hired a rickshaw for 700 INR. 80 kms chilly ride along side the never ending stretch of barren land was mesmerizing. Passing through the Tropic of Cancer, watching the sun rise and stopping for coffee in a dhaba is what I call life. As it was off season "Rann Kandhi" in Dhordo was the only place that was open and we were lucky to get accommodation with food for 4000 INR per Bhunga (hut). We went to "White Rann of Kutch" and Kala Dungar before calling it a day.