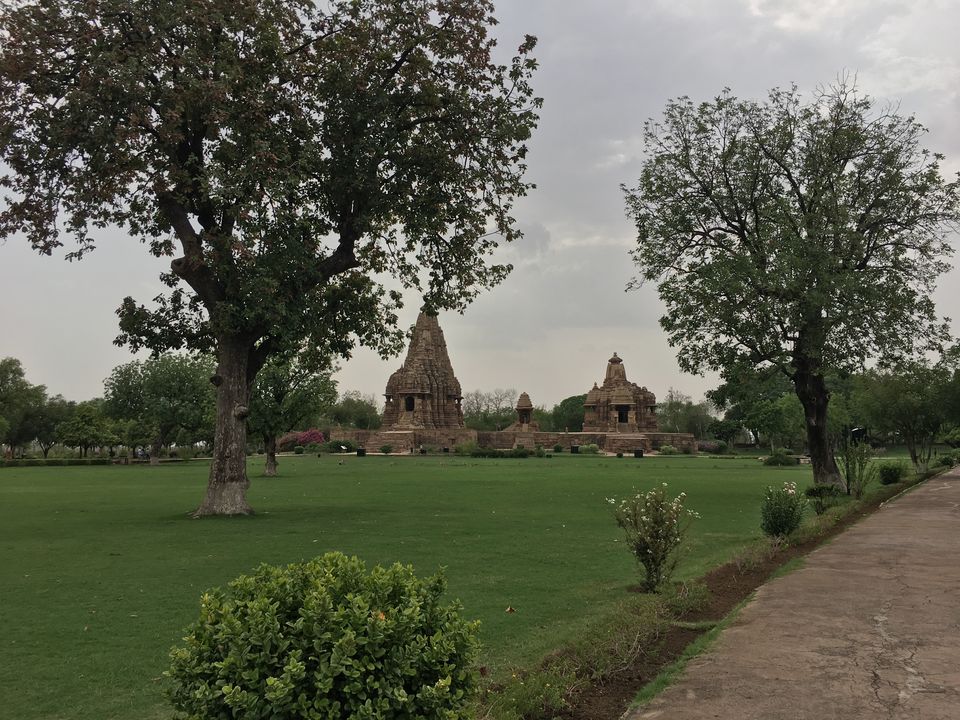 Inspite of living in Madhya Pradesh for 8 years i have never been to Khajuraho group of monuments, an UNESCO world heritage site.it is located in Bundelkhand region and in district of Chhatarpur.
My work brings me to Jhansi and gave me opportunity to see this beauty in disguise.the distance between Jhansi and Khajuraho is 170 kilometres that can be traversed easily.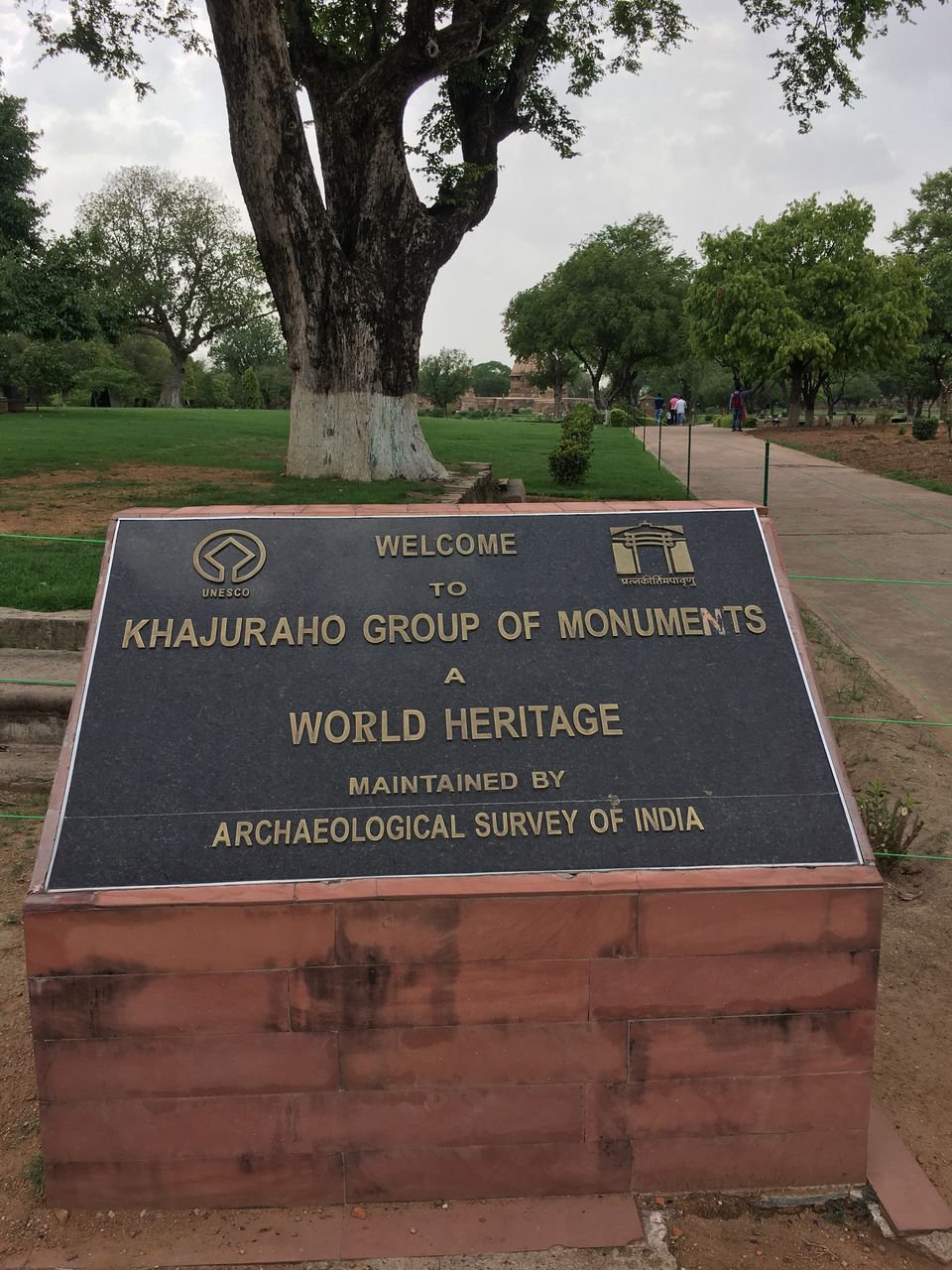 Hot to get here:
Khajuraho being UNESCO world heritage is a top tourist attraction of Madhya Pradesh so connectivity is integral.
By Air-Khajuraho has an Airport 7 kms from city centre connecting mainly two major cities Varanasi and Delhi with few flights .
By train:Khajuraho railway station at the distance of 5 kms is connected with Delhi,Varanasi,Gwalior and Satna.
By road: Chhatarpur district is connected through road from Jhansi,Varanasi,Bhopal,Gwalior and Satna etc.
Note:There is new train Khajuraho Bhopal super fast Mahamana express started recently and is the only direct connectivity between Capital city and Khajuraho.it is a chair car and has air condition too as an option.
It was a weekend off from work and i booked ticket in Mahamana express from Lalitpur railway station (90kms away from Jhansi) to Khajuraho and reached after a comfortable journey of 2 hours.it is a small city and easy to explore on foot if climate supports.
Where i stayed:
Checked in at Zostel Khajuraho (my favourite!) at best location in front of shivsagar lake,100 metres from western group of temples.it has variety of hotels ranging from budget to 4 stars (Clarks,Radisson etc.)
Having lunch and a short nap it was time to meet magnificent history starting from Western group of temples built by Chandelas and originally there were 85 artistic and most beautiful temples out of which only 25 have survived.the temples have curious engravings all over inside out,most of them representing daily lives and culture of then kingdom along with erotic and love making sculptures carved at outer walls of every temples.it is believed that these sexual sculptures are built to express equal rights to women according to Hindu mythology and to promote sex as powerful energy if channelised in right way and it should not be treated as sin or shame.major temples of western group are Kandariya mahadev (lord of caves),Vishwanatha temple with Nandi temple on the opposite with large and beautifully sculptured Nandi idol,Lakshmana temple,Chausath yogini temple and many more.
There is green and nicely maintained park and numbers of trees,plants with benches to sit for a while when you feel exhausted taking walk along temples.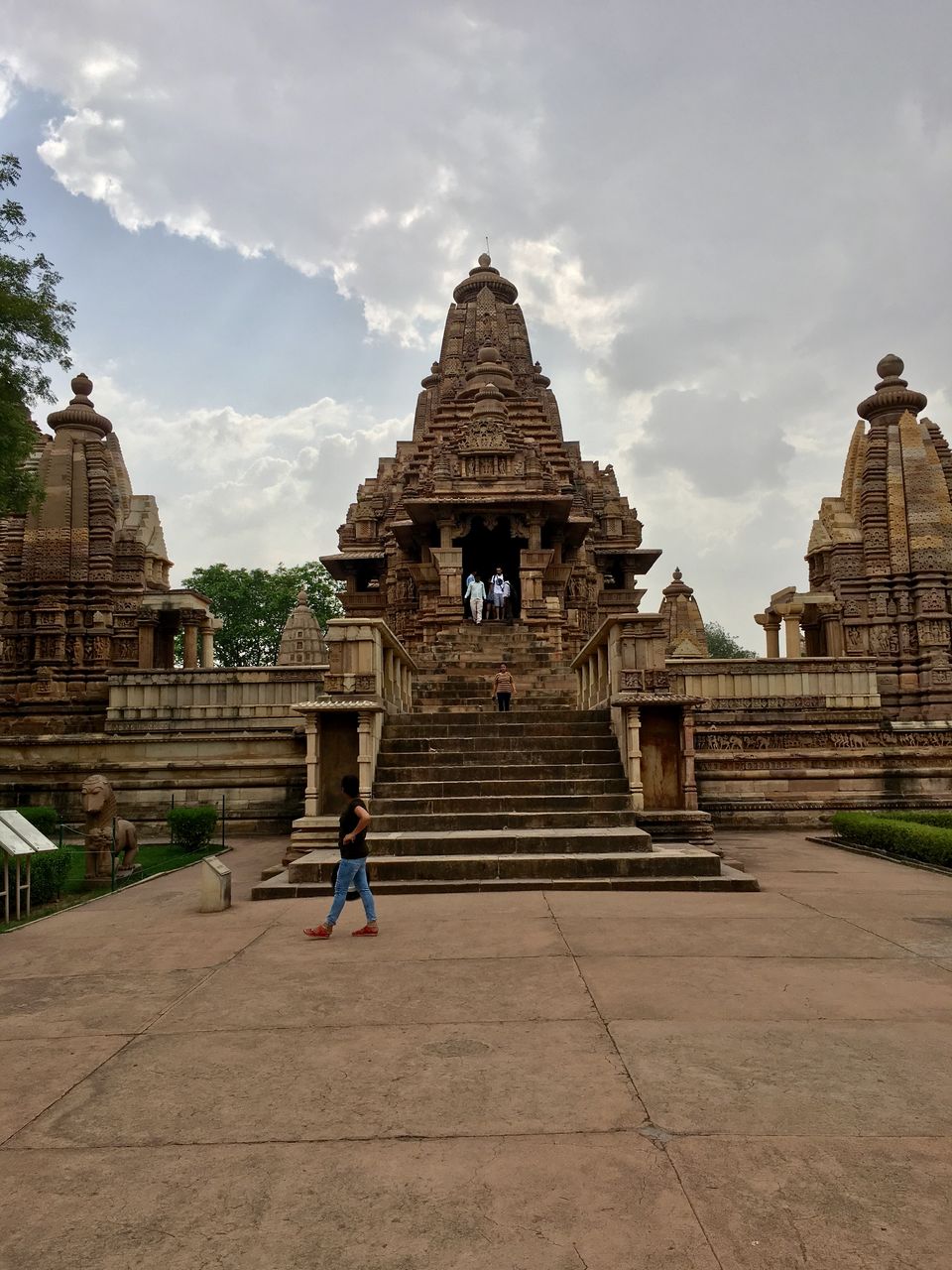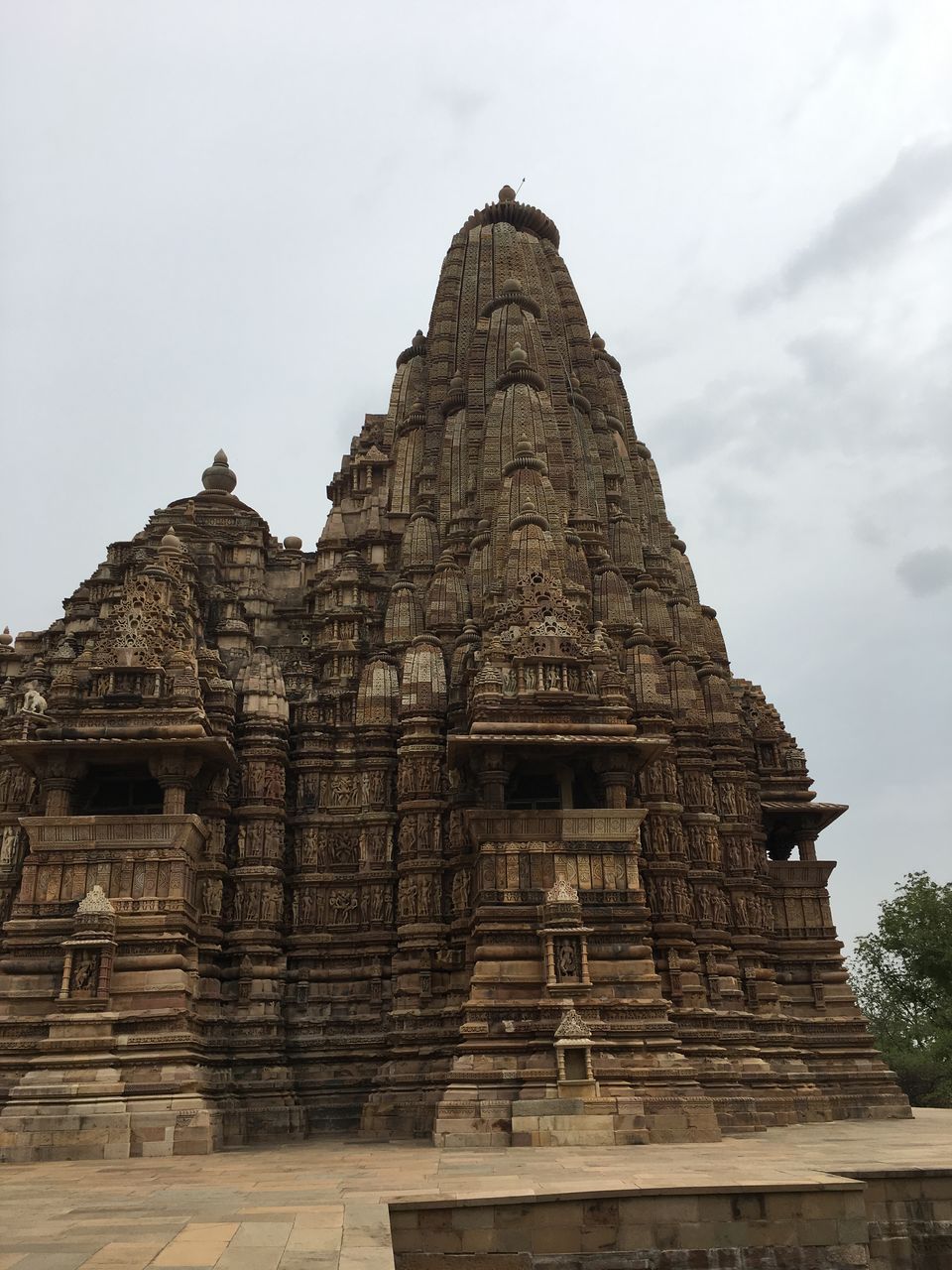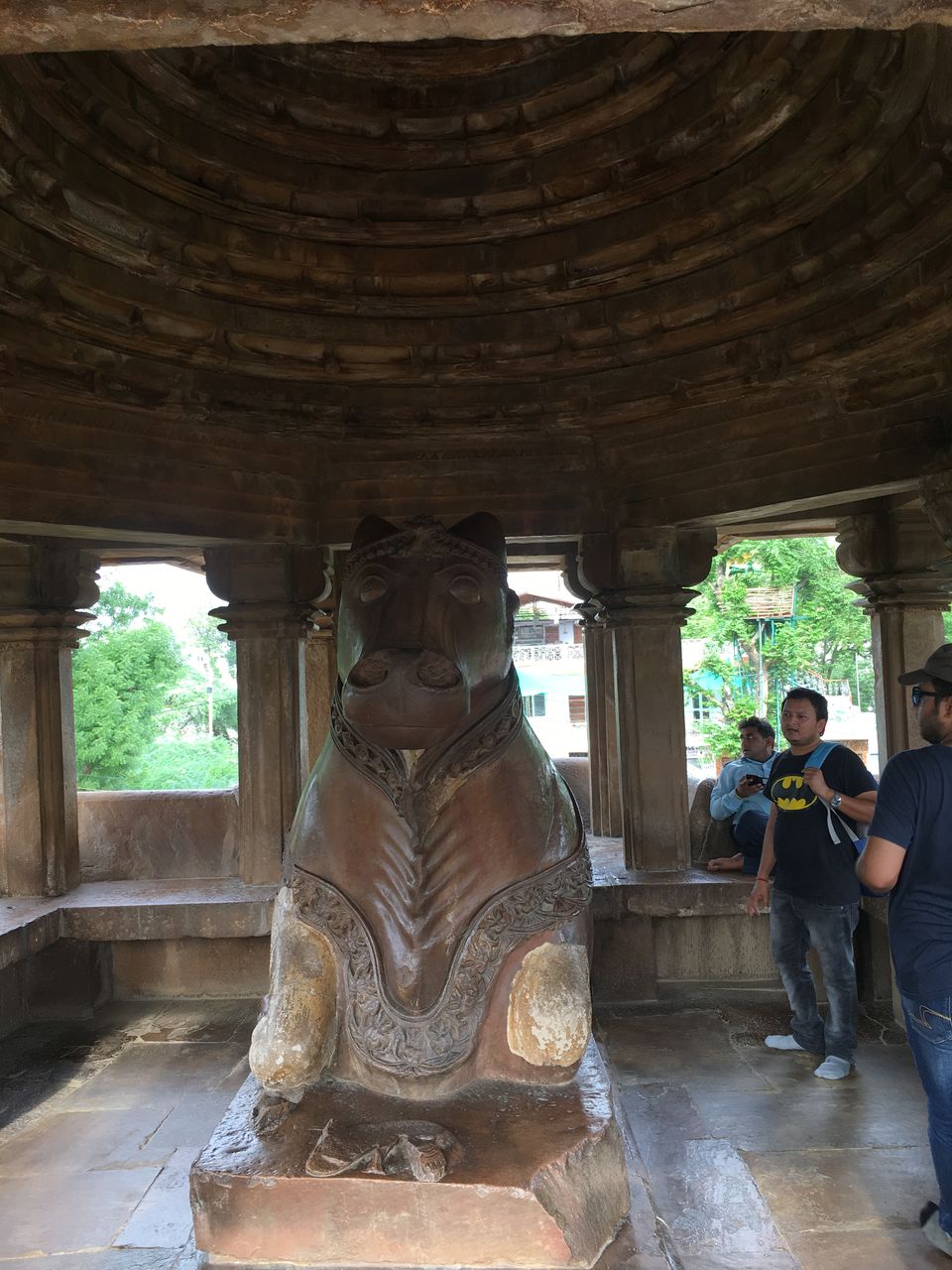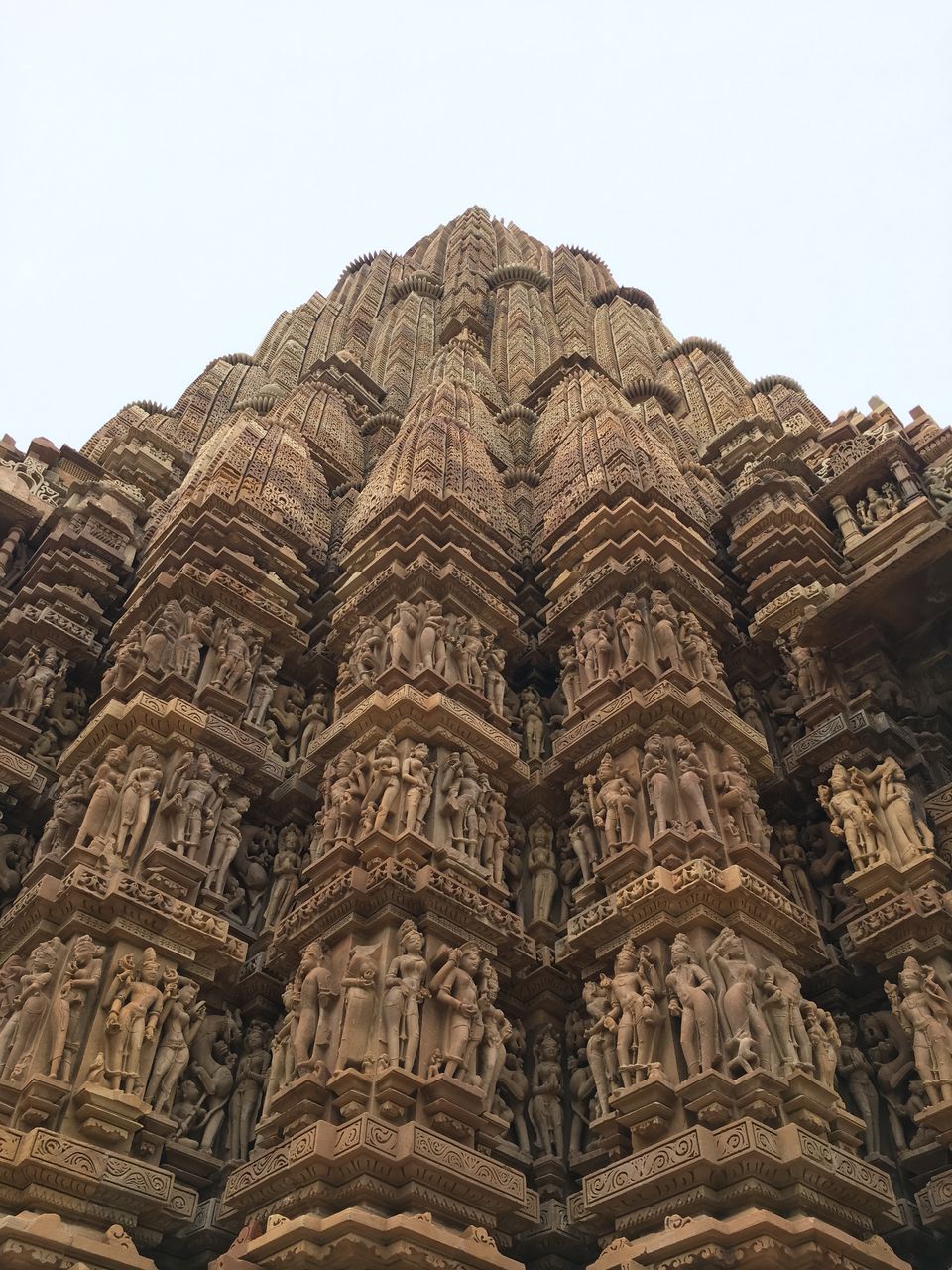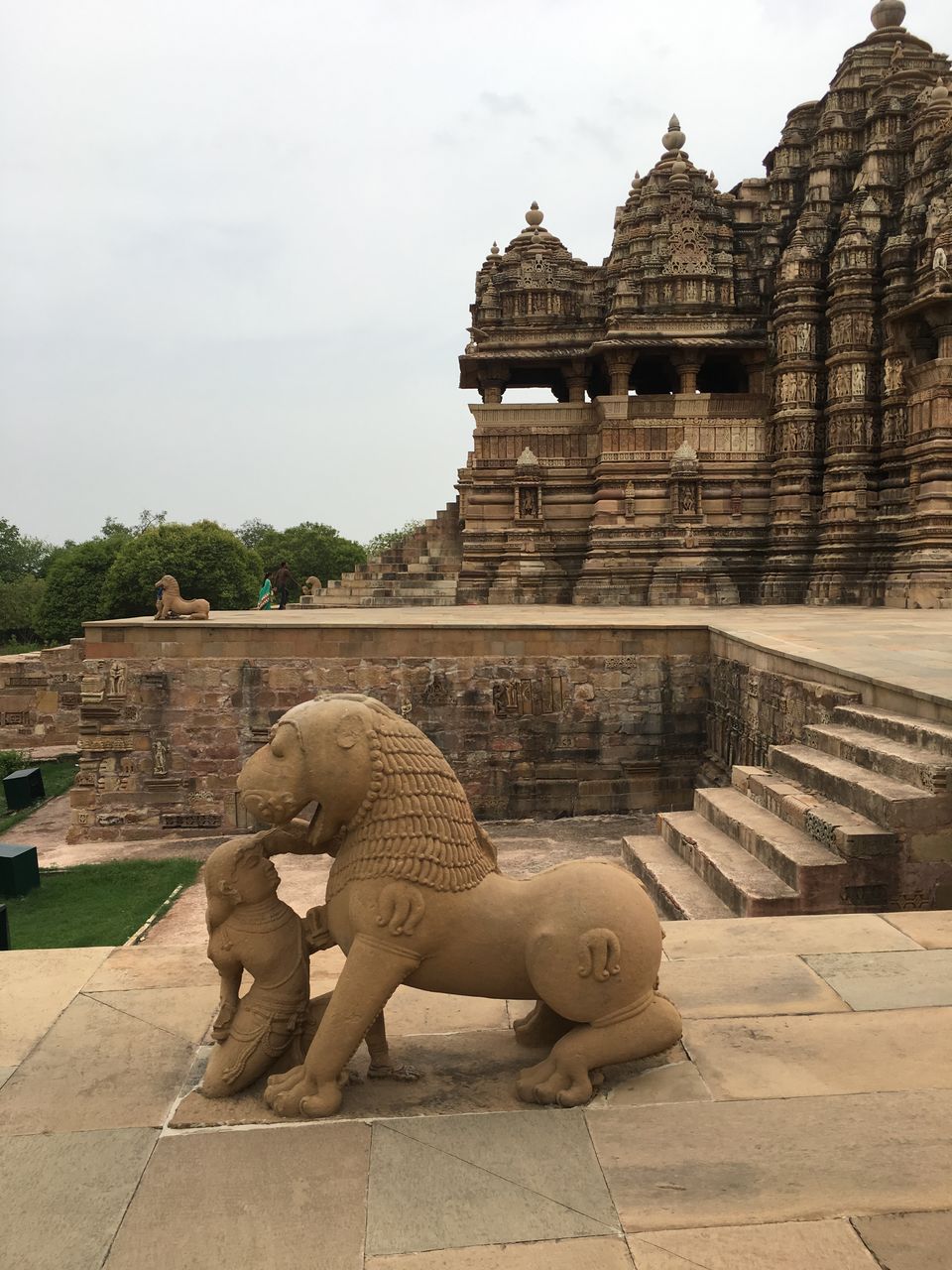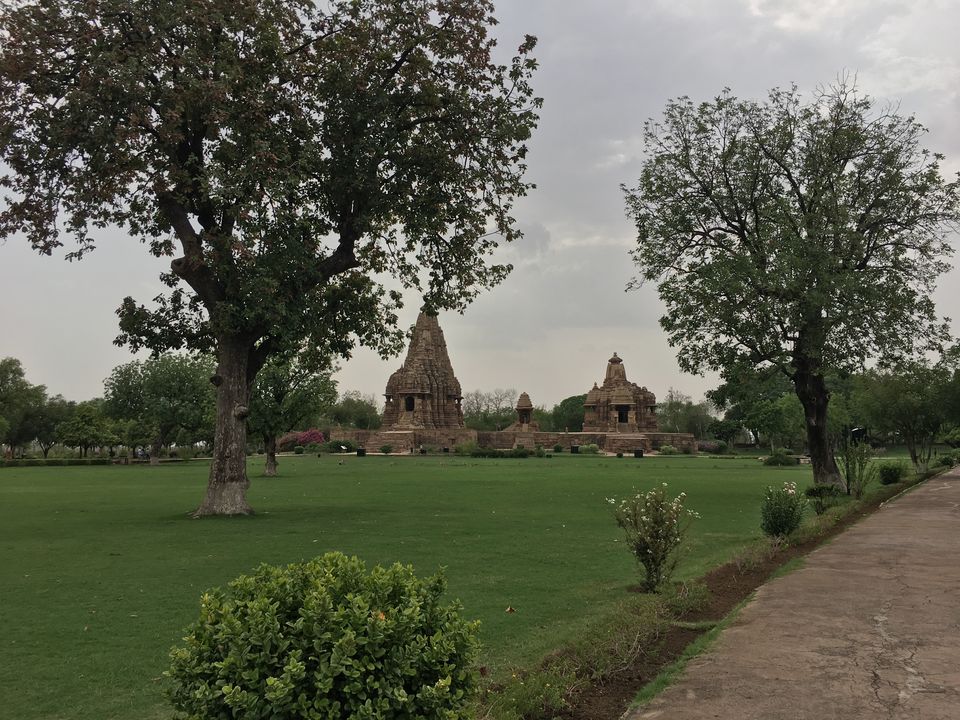 It was too hot outside and western group of temples took 2-3 hours to to visit all monuments.had a coffee and booked light and sound show at a garden near Kandariya Mahadev temple.show duration is 1 hour and timing was from 8:40 pm (in Hindi) in summers and from 7:40 pm in winters with entry fee of 250 rupees.for those who are keen about Khajuraho history must not miss this,the voice of Mr.Amitabh Bachchan makes it more interesting and curious.sound and lights synced together with nice music in background.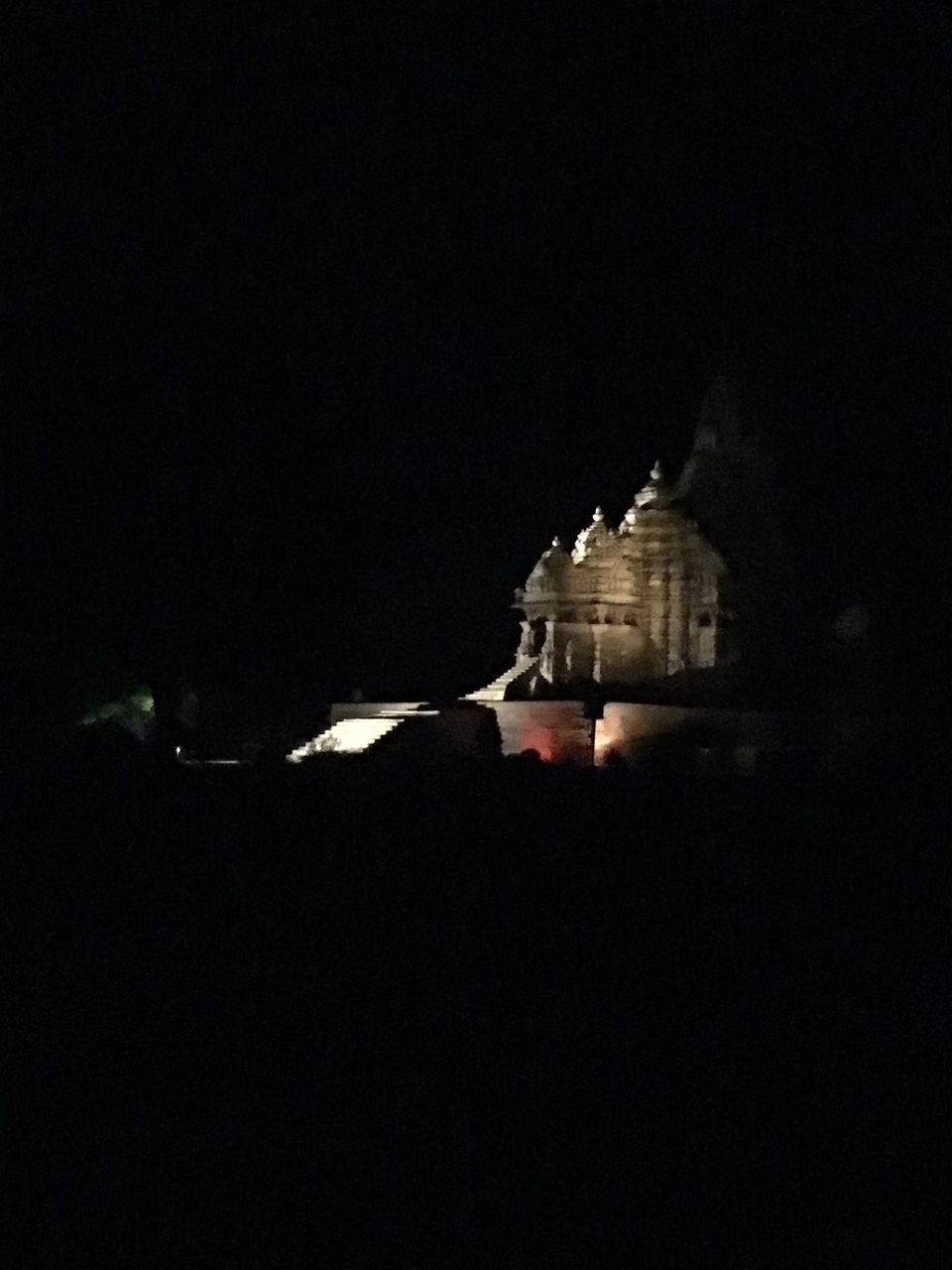 This year monsoon was late so little and rain makes scorching heat more harsh.to get some relief i decided to go visit Raneh Waterfalls located 20 kms away from city and on the way to Panna tiger reserve so you need a vehicle to reach there.journey to waterfall is scenic as road is narrow and in good shape with green forest of Vindhya range on both side.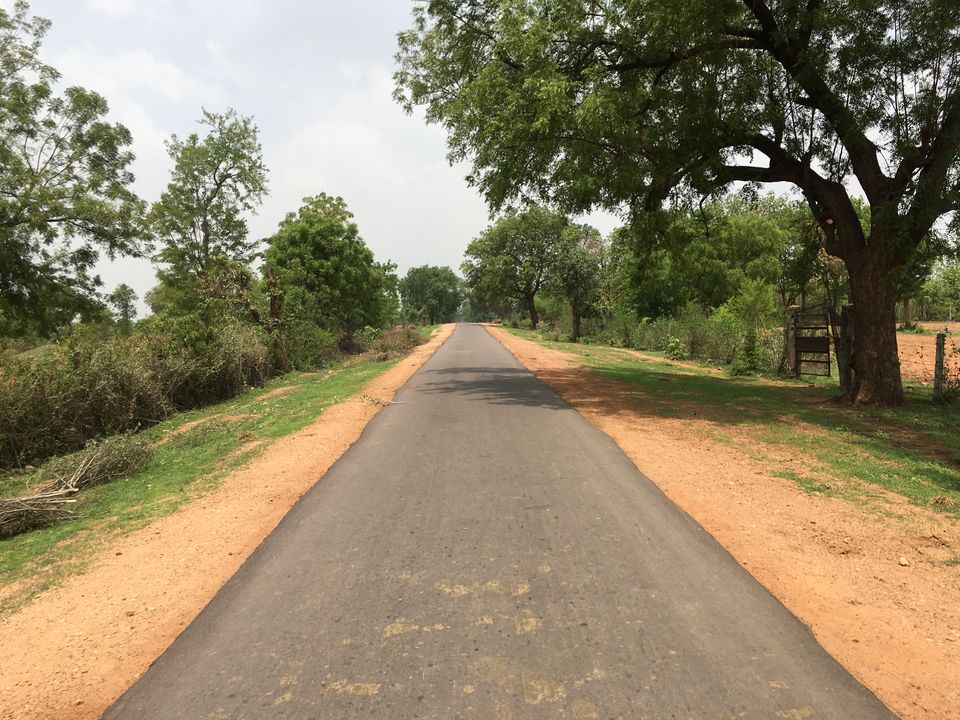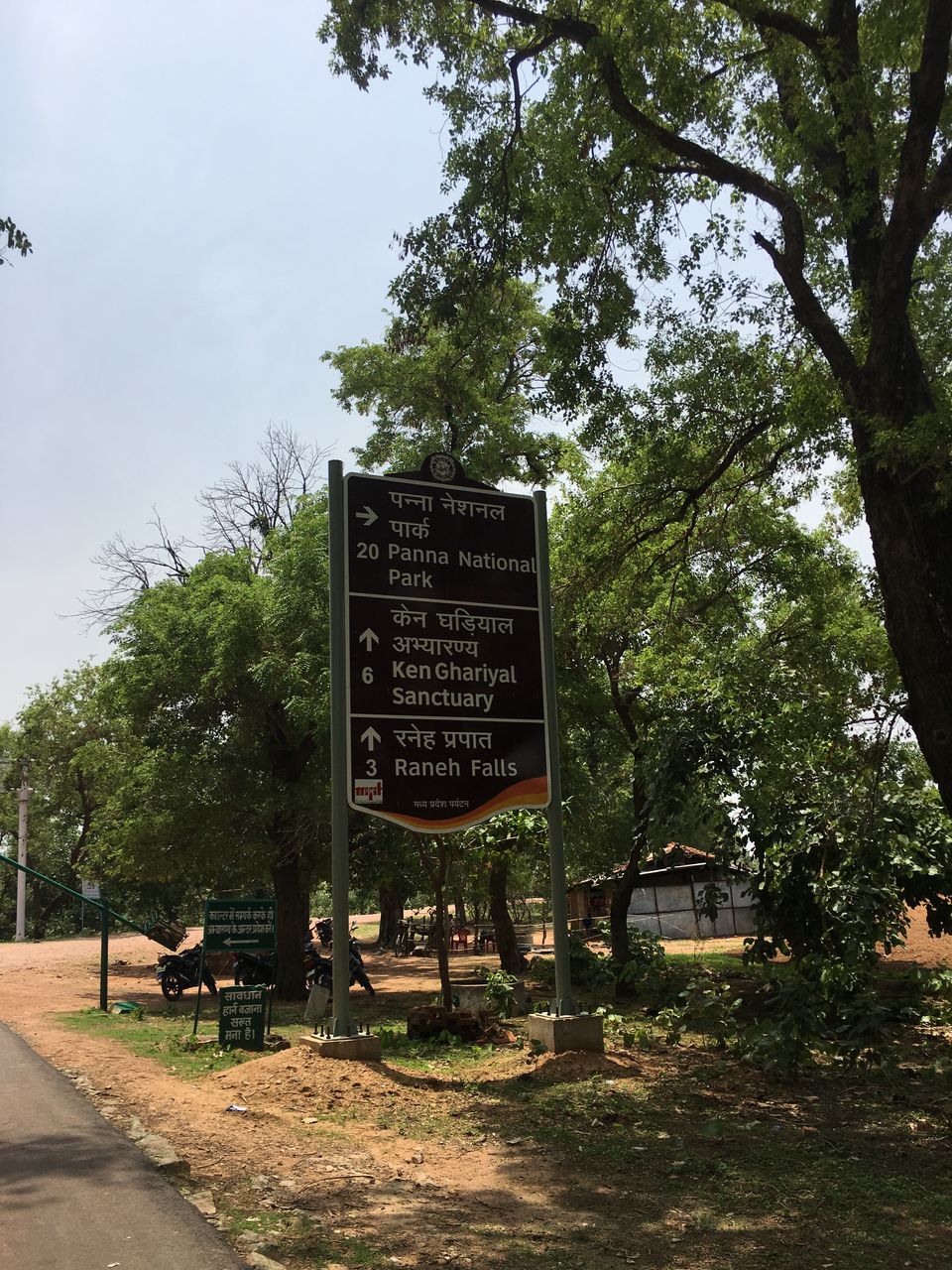 You don't have to hire a personal tour guide if you plan for this beautiful sound and light show in th evening. this is how my day ends with.
Note: there are bikes on rent and auto rickshaw just outside western monuments.i chose auto rickshaw as i was not in mood to ride in sun.it costs me 1100 rupees in total including 400 rupees Ranehfall Ken Ghariyal Sanctuary.
They have a forest guide mandatory to go with and yes it worth ! my guide took me to Raneh Waterfall made by Ken river over widespread canyons with crystalline granite rocks having different colour shades from red, brown,pink,grey to black which is visible when in all seasons except monsoon when rain hides the whole canyon.i was lucky to see all because of dry monsoon, you could spend some time watching 30 metres deep Water fall from a view point.according to guide to avoid any incidents as happened in past now railings and barricades has been made from where you can enjoy safely and take photographs without any risk.he told us that some scenes of famous Bollywood movie kamasutra were shot here ,the one when actress Rekha swimming in small pool made by Water falling from height.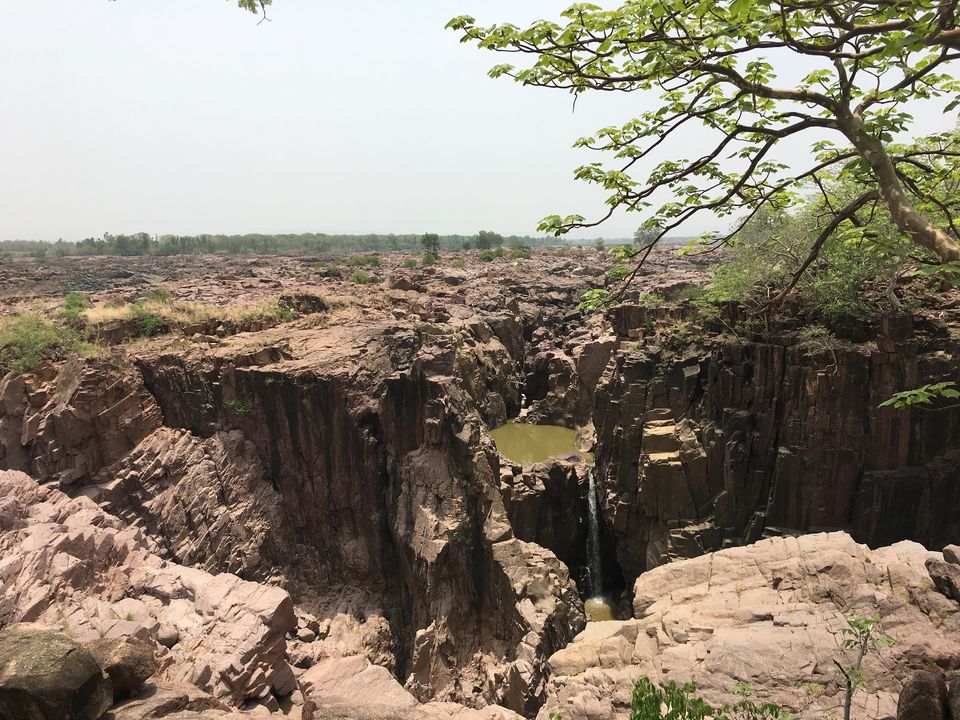 Another interesting thing my guide told me is about his tree Sterculia Urens and commonly called as White ghost or Gum Tree .it is a small tree having shiny white trunks which resembles a ghost because this is only tree which can be seen in dark and enough to scares you.the barks of the tree can be used to make natural gums after pilling and widely used as emulsifier,thickener and stabiliser for industrial purpose.
It is located at a distance of 1 kilometre from western group of temples.though it is not as good as western group of temples but it has different history ,eastern group of temples were based mainly on Jain community who lived here in small village during Chandelas rule at the bank of Khajur sagar and has fewer temples than western group.prominent temples are Brahma temple,Parshavnath temple dedicated to Jain tirthankar Parshavnath,Vamana temple etc.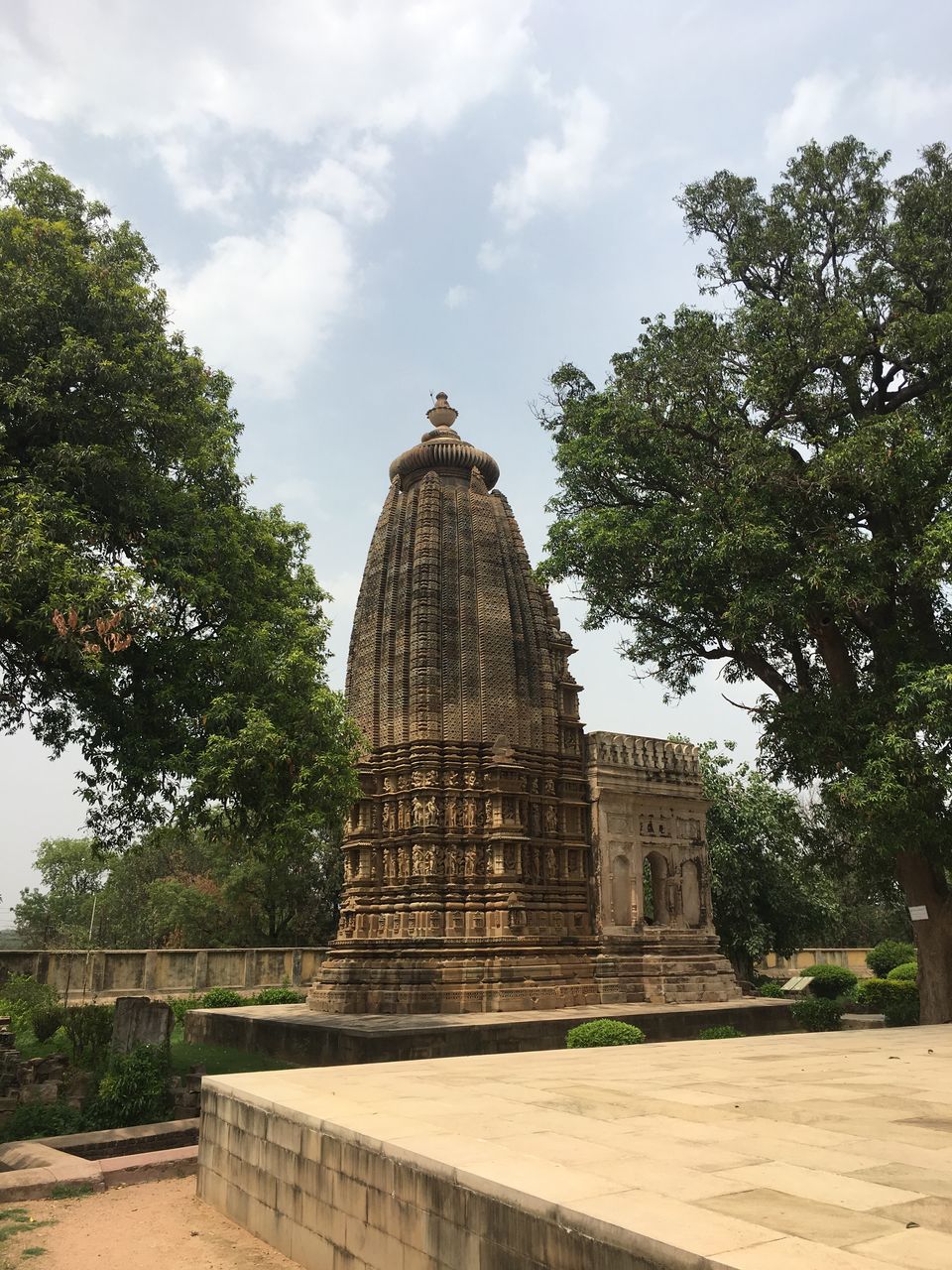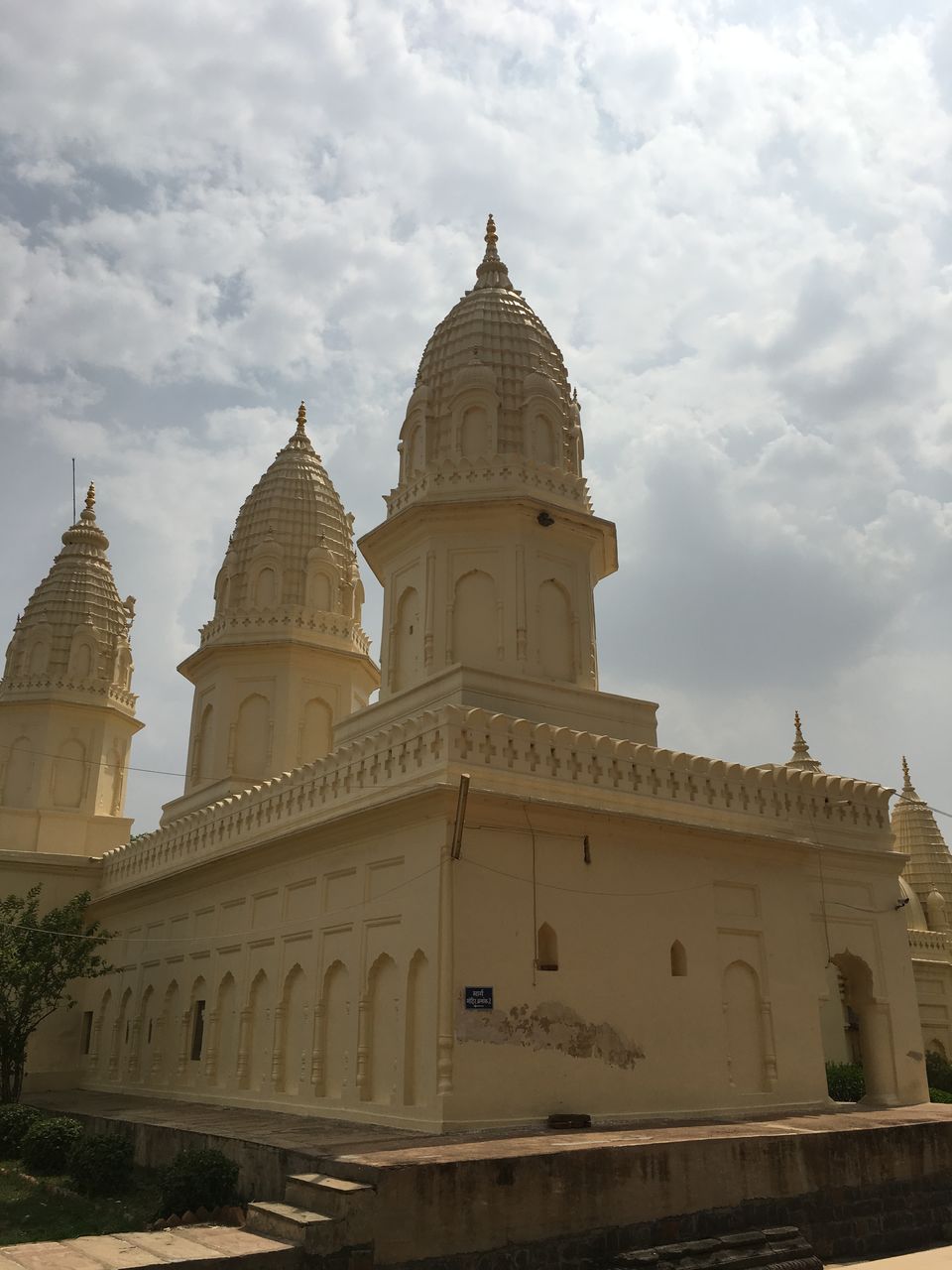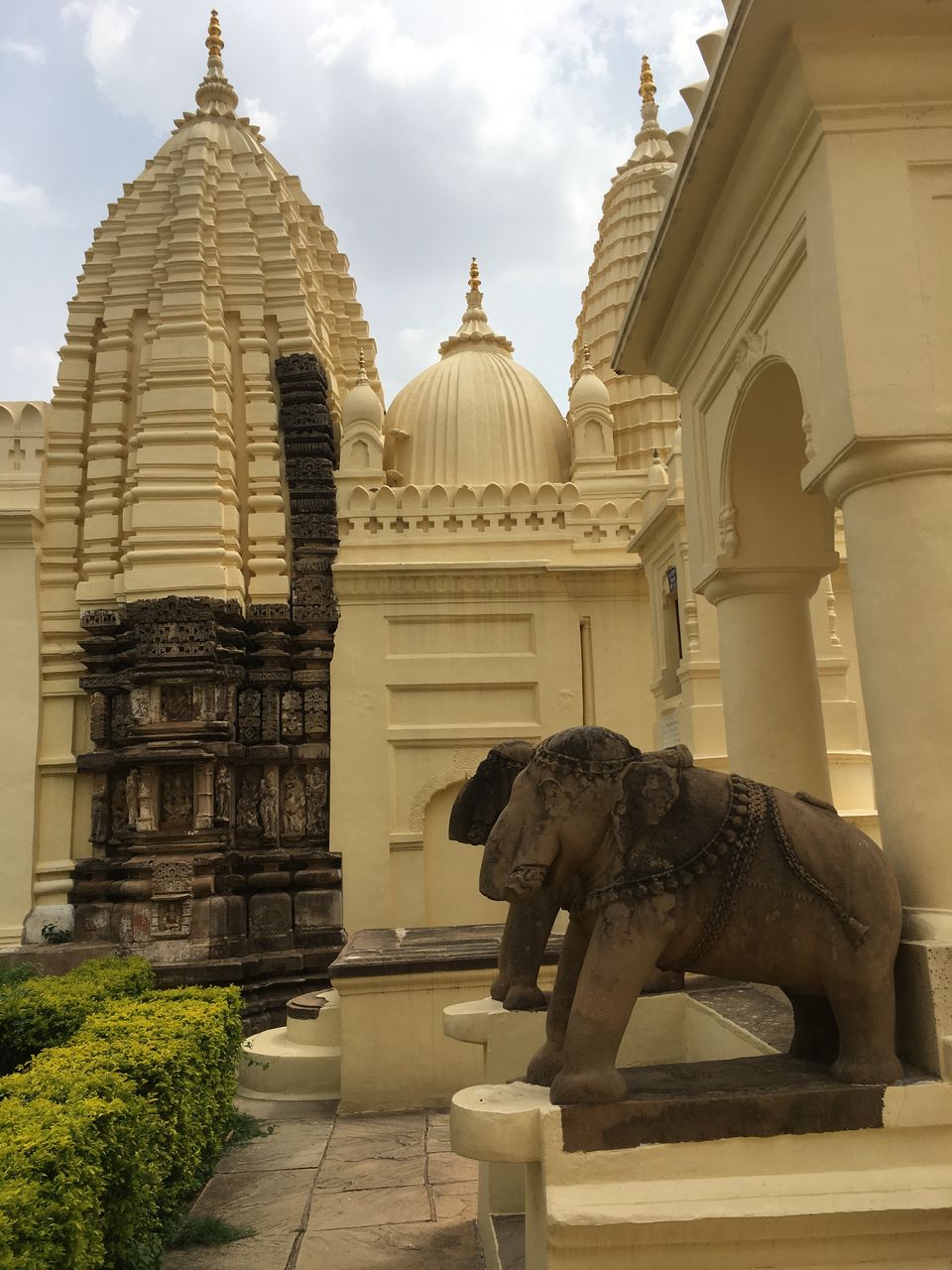 Felt good to know this world heritage so closely.
"A people without the knowledge of their past history, origin and culture is like a tree without roots"
-Marcus Garvey