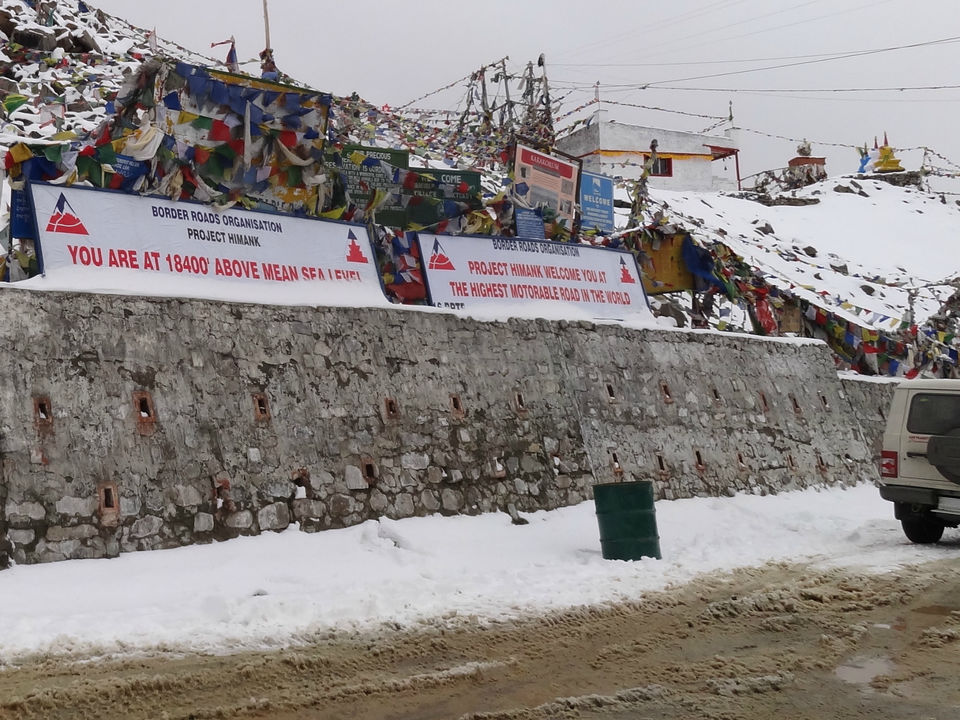 It was the third day of our Leh-Ladakh trip. But, it was the day we all were looking forward to as we were going to start our epic journey towards Khardungla top with all our bag and baggage.
The morning was excessively cold and cloudy. It was raining last night. So, we started our journey through the rain-drenched well maintained tarmac road. Soon we started proceeding through curvy mountain road mainly uphill. The breathtaking beauty of the road and surrounding mountains leaves you awestruck. You can get to see the bird's eye view of picturesque Leh city.
A permit is required to visit Khardung-la. As it was a package trip, hence our tour manager took care of it.
First glimpse of snow
As we came closure to South Pullu the path became narrower. Suddenly, we noticed white patches on either side of the roads. We all were screamed in joy. It was early September and none of us expected to find snow on the way.
Soon after the South Pullu, we were blessed with the snow-covered landscapes. We were busy to witness the jaw-dropping vistas and clicking photographs while our driver maneuvering through the icy slopes.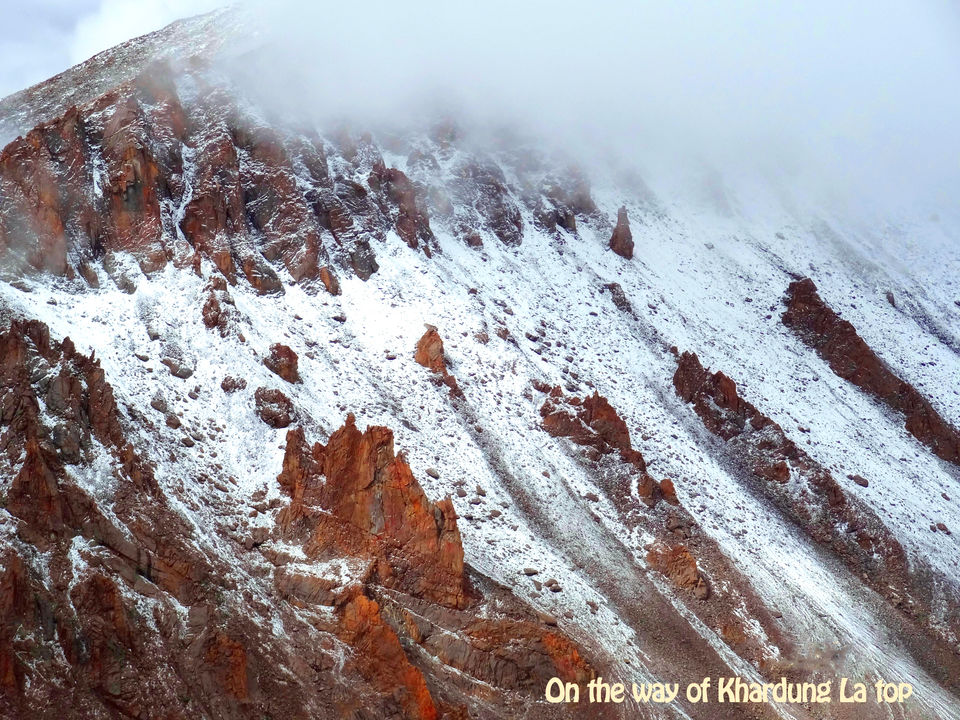 Sighting of Military trucks and canons
While we were leading in a convoy slowly towards the top, we saw a convoy of military trucks in the far below. As the Pass is maintained by BRO (Border Road Organisation), lots of military trucks, canons even Bofors could be seen on the way.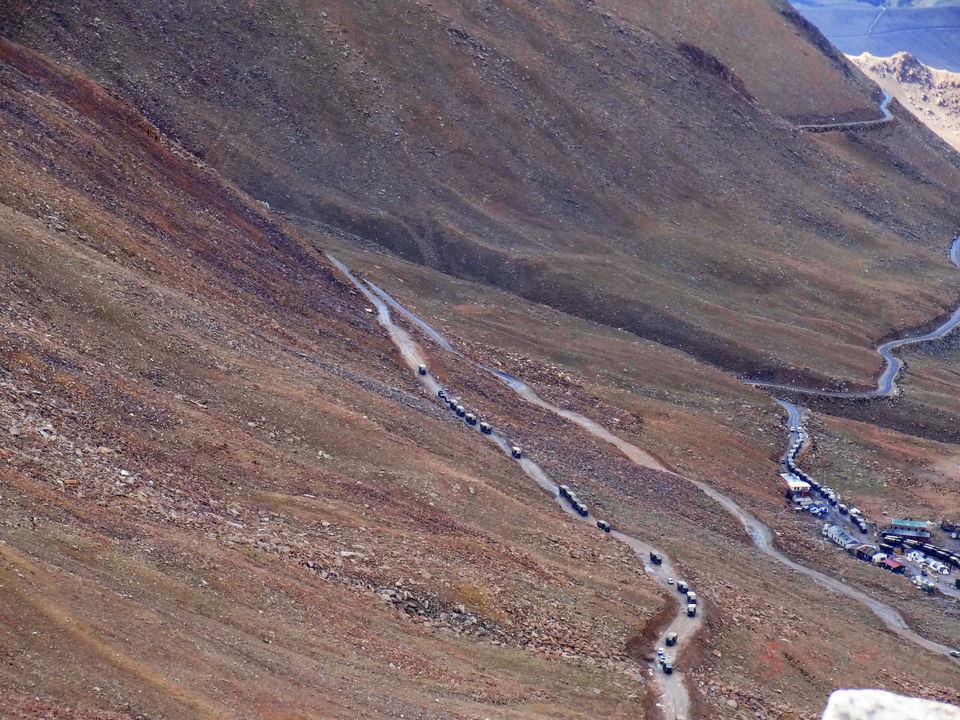 Experiencing such a whopping height
As we reached the top -one of the highest mountain passes in the world at a whopping height of 18,300 feet. We found ourselves amidst the heaves of snow and bone-chilling cold. There was a banner showing 'the highest motorable road in the world'. We all got framed ourselves with this banner.
There is a small cafeteria and a small souvenir shop was at the top, run by the Indian Army but due to excessive snowfall, the souvenir shop was closed.
Encounter with thin air
Although we all were on the course of Diamox , still some of the elderly people developed breathing troubles. They were taken to the cafeteria and were administered oxygen. Others got busy making snowballs, throwing it to their loved ones and friends, clicking photographs laying on the snow. I was busy admiring the splendid beauty of snow-laden vistas. An warning has prominently been displayed here that ' staying for more than 20 minutes could be harmful for you' but we got carried away.
Got to know the harsh life
While roaming around, I saw a water tank full of ice near cafeteria. The water kept in it, had been transformed into ice. There was not a single source of water around. The only way to obtain water is to melt ice. Tin containers kept in the toilets, as well as the Indian commodes, all were full of ice. One need to use ice instead of water to use those toilets. It was an unique experience. Life in this high altitude is really harsh.
Hospitality of Indian Army
After spending sometimes amidst snow, I went to the Cafeteria to have a cup of hot tea. Besides beverages, that canteen also serves Maggie, Thupka, cakes and biscuits. The place was much crowded. Everyone was busy getting a cup of hot cha and maggie. Providing these mouth watering foods and hot drink such a whopping height and harsh weather was admirable. Kudos to Indian army.
Set out towards across the Pass -Nubra Valley
After spending some exhilarating moments at the top, we started descending towards Nubra valley. As we reached in South Pullu, the landscape changes into bare rugged mountains all around although view was breathtaking. Once the permits were checked at the check- post, we continued our journey.
After the South Pullu, the road was mostly flat and going on a zigzag way. Soon after, the river Sayok, one of the tributaries of Sind River started accompanying us.
Stuck in the jam for hours
A couple of hours into the journey and we found ourselves stuck at the end of a long queue of traffic. It was then noon. After an hours's wait, we came to know that a Military truck had fallen in the Sayak river and army men were trying to pull it up back on the road. They would not allow civilians as long as they were not able to pick it up. On hearing this, we de-boarded and started roaming around, clicked some photographed, did some chit chat, had a bowl of Thupka at a roadside shop, and finally being tired, sat in the car again. We all feeling sleepy as well as hungry. Waiting was intolerable.
At last around 4 o'clock the vehicles started moving slowly. The view was as breathtaking as ever but we all were not in a position to admire it anymore. We reached the hotel at Sumer by 5.30 pm and entered straight to the dining room and gorge on the sumptuous food.
An unforgettable evening at Nubra Valley
After filling our stomach, we stepped out on the beautiful premises of the hotel. The hotel was a beautifully decorated two-story building. Our rooms were on the upper floor with a small front side balcony. The hotel has spacious lawn around. The entire lawn was bedecked with a variety of small flowers of red, yellow, blue swaying in the breeze. The scenery was breathtakingly beautiful but temperature was as low as 7 to 8 degrees C and strong wind gave us a feeling of 4 to 5 degree C or less. Nevertheless, we all were admiring the beauty of nature sitting or loitering in the premises until the darkness enveloped us.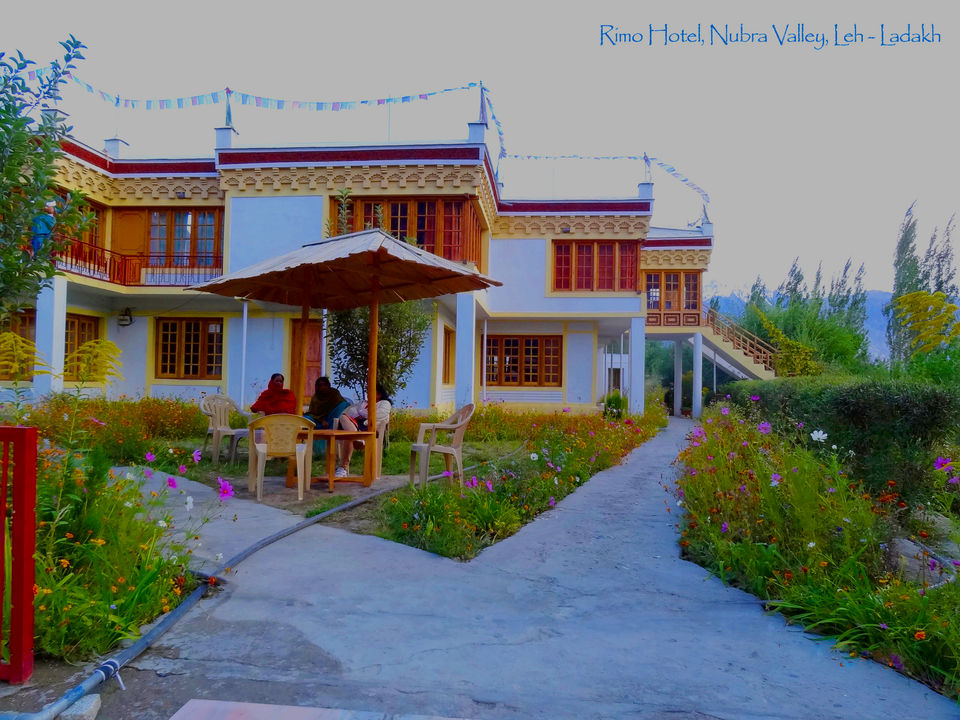 Limited access of electricity
The electricity is available only between 7 to 9 pm in Nubra valley. Within this period dinner is served and all the electric gadgets are charged. So it's good to carry power bank and torch along with you. The night was chill. After taking a sumptuous dinner, I slipped into the blanket.
Exploring the Nubra Valley
The next morning after breakfast, we set out to explore the valley. We dropped at Hoonder that houses a cold desert, the home to double hump Bactrian camel. We enjoyed camel ride, visited Diskit Monastery and then started the return journey to get back to Leh.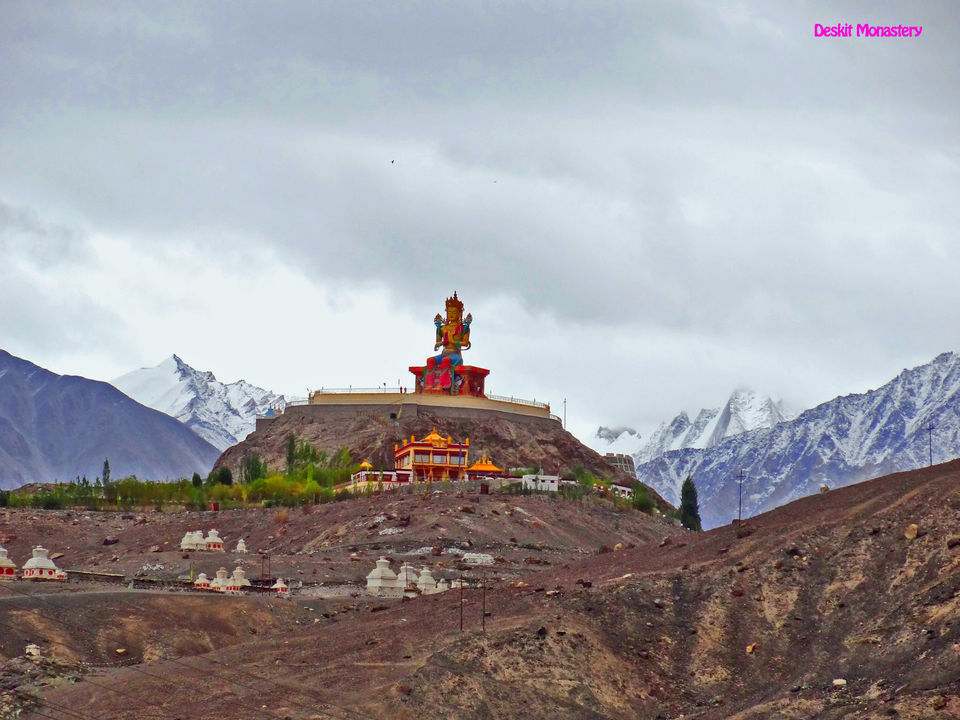 Witnessing a different kind of snowfall
As we were crossing the Pass, we came across a different kind of snowfall. Small particles of hard snow just like Homeopathy pills started coming down for a couple of minutes and then suddenly stopped it. That was my first encounter with snowfall if it was!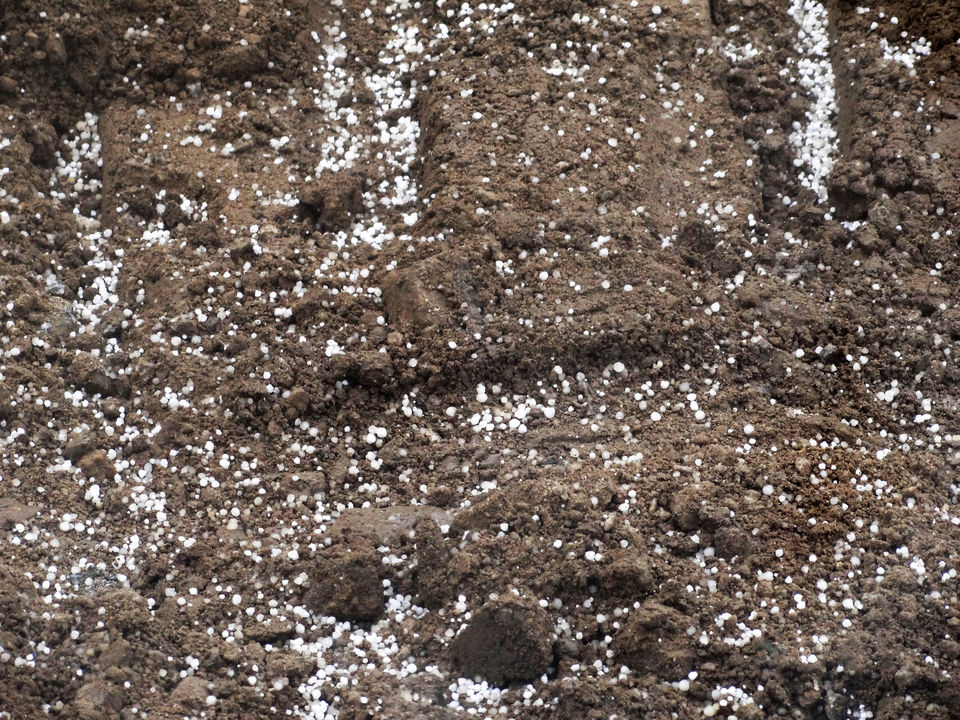 We reached our hotel Gawaling International in the afternoon.