For my first trek of 2017 I decided to take the Kuari pass winter trek in early March. From the recent report I learnt that mountains in Uttrakhand have recently received heavy snowfall, so i figured this is the perfect time.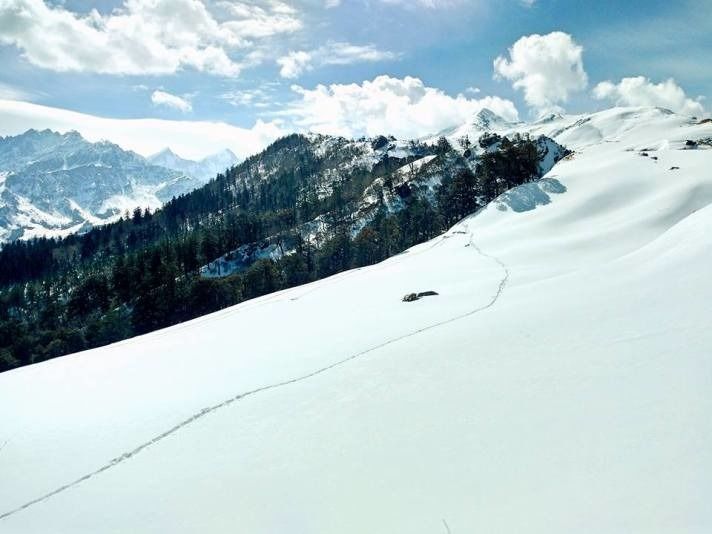 The nearest town to reach Kuari pass a.k.a the lord Curzon trail is Joshimath. There is no direct bus for Joshimath to Delhi, so in order to reach Joshimath first you will have to reach Haridwar from Delhi and take a direct bus from Haridwar to Joshimath.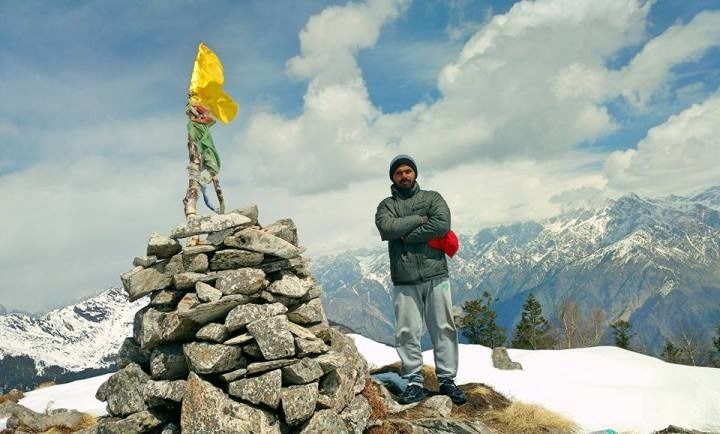 I got into a bus to Haridwar from ISBT Kashmiri Gate, Delhi (Rs.250), the bus left Delhi at 10:30 PM and reached Haridwar by 3:30 AM. It was quite cold in Haridwar compared to Delhi, the bus to Joshimath was at 4:00 AM (Rs.400). There are many buses from Haridwar to Joshimath which usually leaves early in the day i.e. before 6:00 AM, you will hardly find any bus going to Joshimath after 7:00 AM.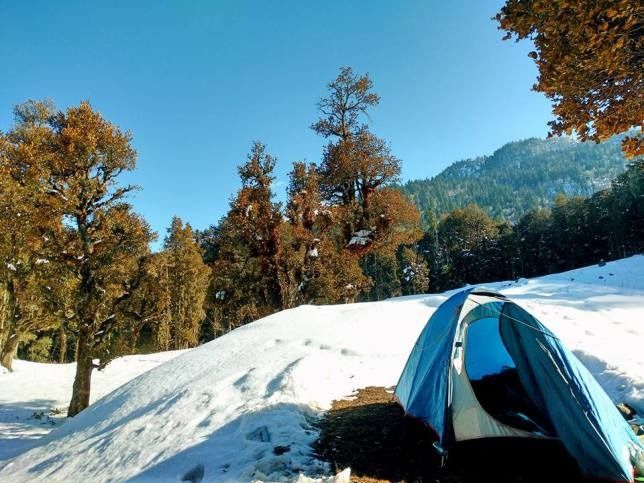 It was a long and treacherous 12 hours bus ride from Haridwar but the beauty of the mountains doesn't let you feel a thing. Joshimath is located at a height of above 6000ft, a small town nestled right between the huge mountains. I was already captivated by the beauty of the snow-capped mountains as soon as I stepped in the town. I had already called and made arrangements with a local guide to take on the trek. It was the first time ever I hired a guide for a trek, as the trail was snow covered and I was going solo.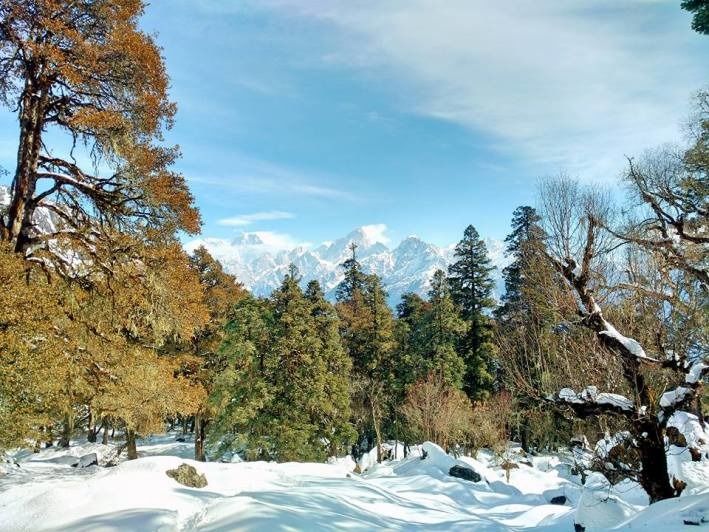 Since it was 4:00 PM when I reached Joshimath, I was going to start trekking early in the morning next day so I got myself a nice cozy room in Hotel Elephant view for just Rs.300 per night.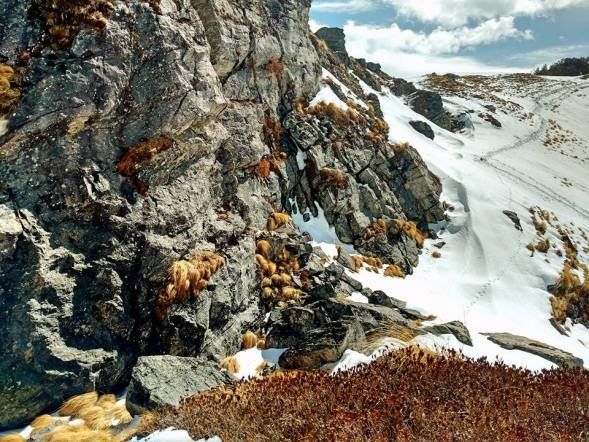 The next morning took a jeep ride till Dhak village (which was arranged by the guide), 15 kms from Joshimath. The trek begins with a spectacular view of the beautiful Himalayas including peaks like Nanda Devi and Dronagiri. The trek was all uphill and by the end of the day one we were into two feet snow and we camped at Talli (10 kms from the start of the trek). There was no one else camping, we pitched the tent and started collected dry wood, it started getting really cold as the sun went down.
The temp dropped below 0 degrees and it was hard to survive without the fire. We get into the sleeping bag as soon as the fire went off.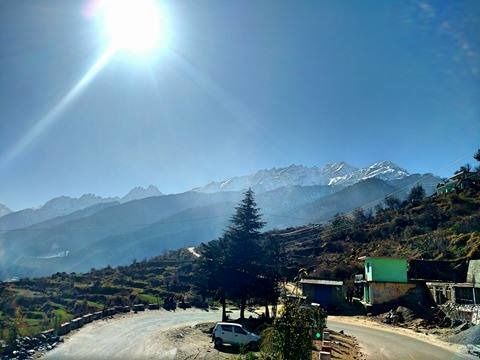 Next morning we started early after having a quick breakfast and started heading towards Kuari pass, we took a detour towards Talli top to take a 360 degree view of the spectacular White Mountains. I experienced snow blindness for the first time, it was 4-5ft of snow and trekking got really difficult by now.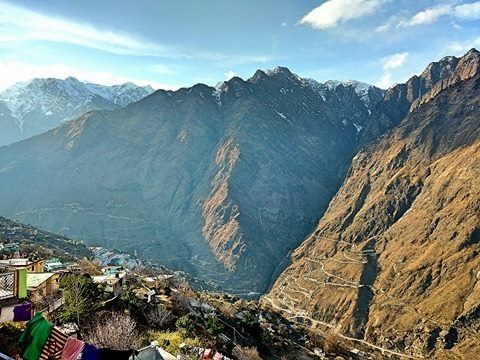 It was another 5 kms from Talli to Kuari pass, this was the most difficult stretch of the trek as the snow of the trail increased, which made every step slippery and winds were at very high speed. Gloves, cap and goggles are necessary while attempting this trek in winter. We were the first one to reach the kuari pass after the snowfall on 9 th and 10 th march.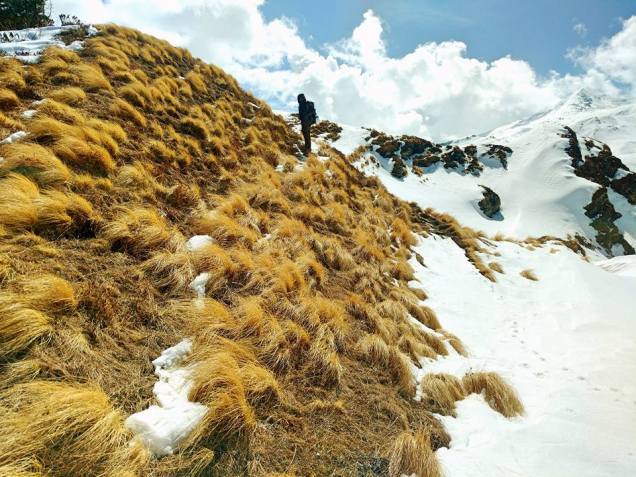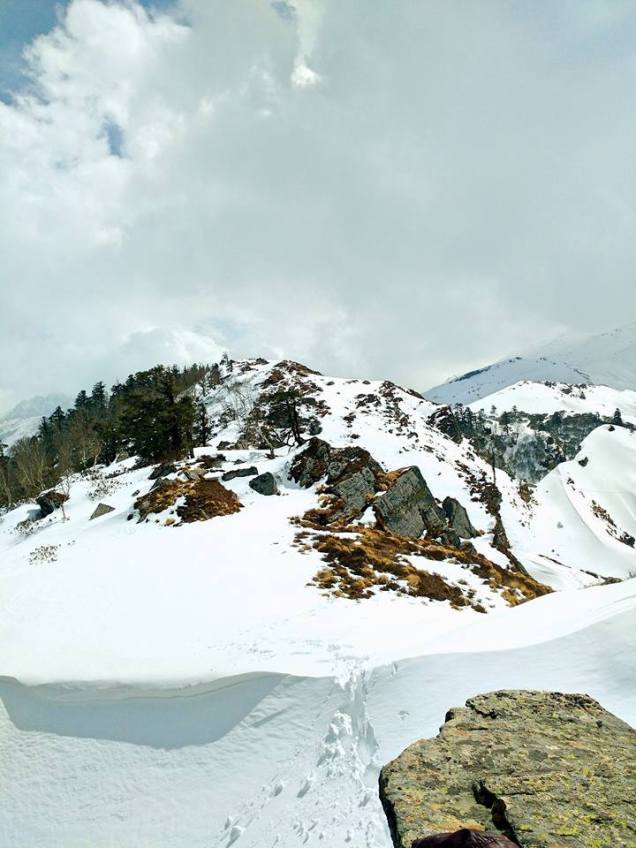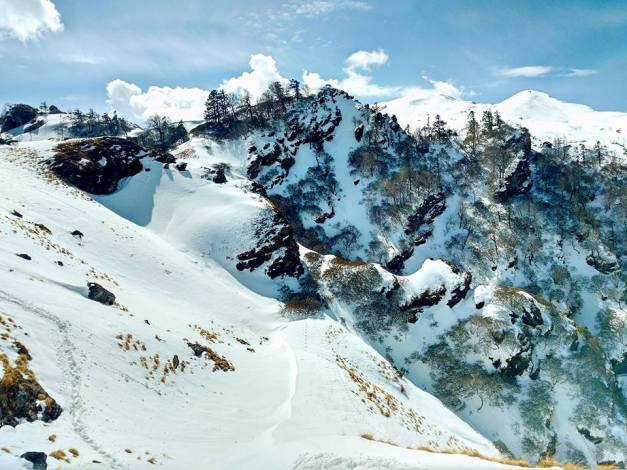 We reached and got back from Kuari pass to Talli by 4 in the evening and camped there for the night. It was good 12 kms trek in 4-5ft of snow.
The trek next day was relatively easy as it was all downhill, but we were embraced by snowfall on our way back and it everything became just a little too beautiful. I reached back to Joshimath by 3:00 PM and checked into Hotel elephant view once again for the night.
The buses to Haridwar departs early in the morning from Joshimath, starting from 4:00 AM and the last bus leaves at 6:00 AM. From Hardiwar you can get bus to Delhi anytime you want.
This is considered to be a Moderate trek and the total distance is 30-35 kms. Can be attempted without a guide in summers but it is advisable to take a guide in winters. Essentials for winter: warm clothes, waterproof shoes, gloves, goggles and cap.
If you wish you can connect with Rakesh Guide at 9536454287
Day 0: Board the bus to Haridwar from ISBT Kashmiri Gate at 10:00 pm(Cost rs.250).
Day 1: Reach Haridwar by 3:30 am. Catch bus leaving to Joshimath (Cost rs.400/person) early in morning, 4:00am, reach Joshimath by 4:00 pm. Check into a hotel for the night and start trek in morning
Day 2: Reach Dhak village from Joshimath, start trekking from Dhak to Talli. Camp overnight at Talli.
Day3: Trek till Kuari pass and back till Talli. Camp overnight at Talli.
Day 4: Trek back to Joshimath. Explore Joshimath, rest overnight in the hotel.
Day 5: Take the early morning bus to Haridwar and then proceed towards Delhi from Haridwar.
This post was originally published on Travel Beings.