There's a Road Ahead of Rishikesh in uttrakhand.
For most of us Rishikesh and Haridwar is perfect weekend destination and indeed it is. The twin cities is less than 250km from national capital provides a wide range of options be it a religious, adventurous, gastronomical or a combo of three. The places are real blessing for the People with little time and money.
But if you have a little more time for yourself and you want to explore yourself, There's a Road Ahead of Rishikesh in Uttrakhand. It sounds ridiculous because we all know that there's a road ahead of Rishikesh but few knows where it leads to. It leads to a place where cloud kisses the mountain's peak and the Sun plays hide and seek, it leads to a place where duty and devotion towards humanity come first always and every time, It leads to a place where two rivers meets and never to separate. The road leads to Byasi, the three main confluences — Devprayag where the Alaknanda meets the Bhagirathi and takes the name of Ganga; ahead was Rudraprayag, the confluence of the Alaknanda and the Mandakini; and Karnaprayag, where the Alaknanda amalgamates with the Pindar, Srinagar Joshimath, Auli and Mana Village.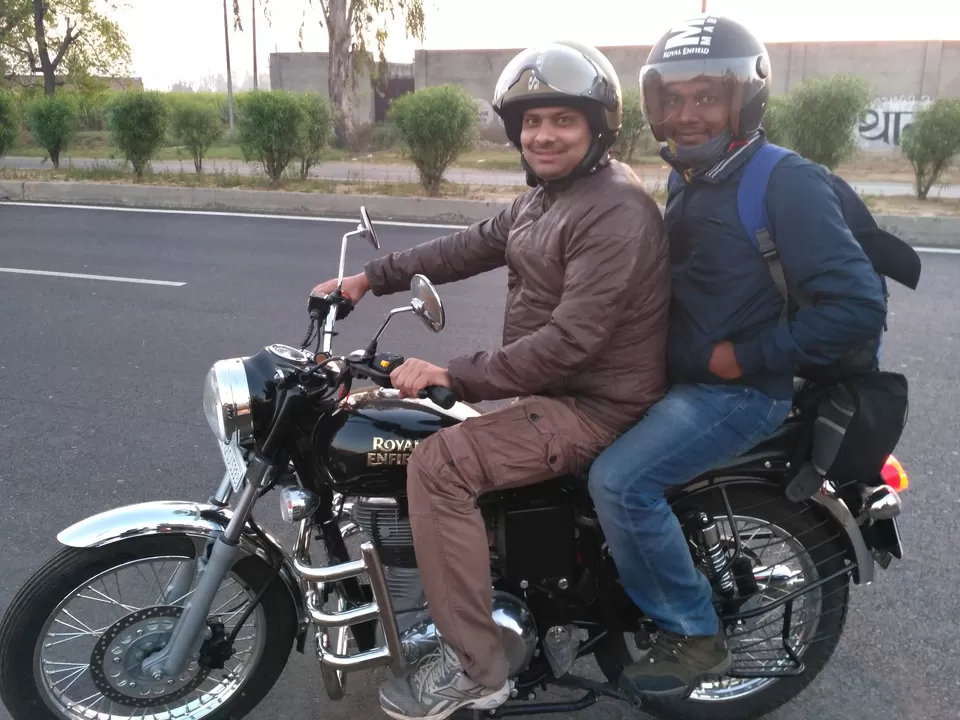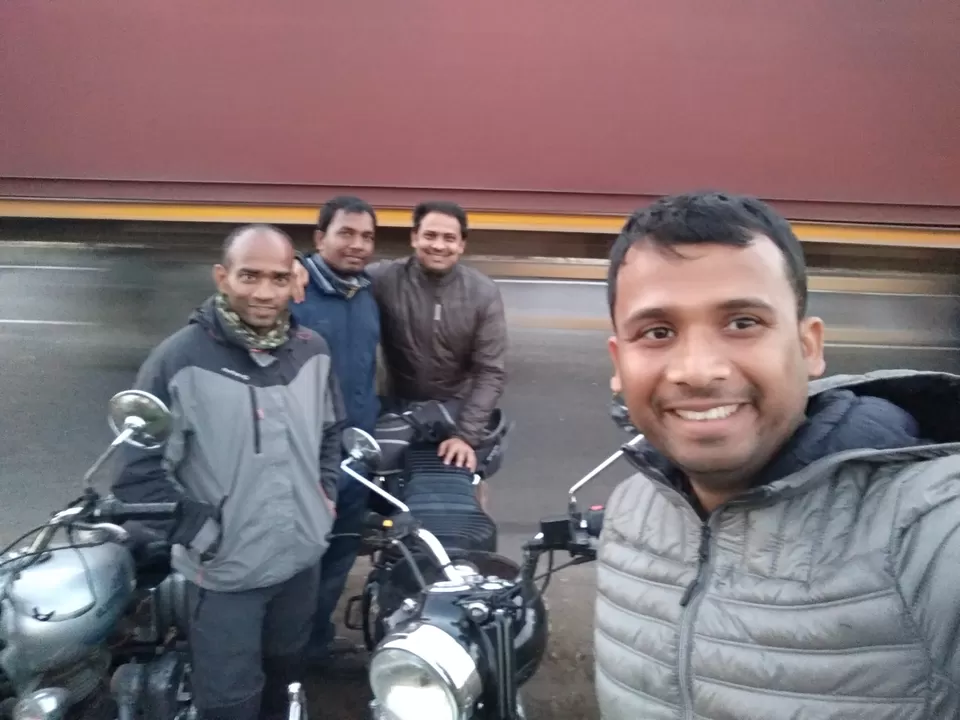 The trip was different from any other trip, I don't know why but it was different. May be because it was my first bike ride or may be I paid too much attention to little things during the ride because I have to publish it on Tripoto. Nevertheless the 1000kms bike ride from Delhi to Auli and back in just three days was full new experiences and new challenges. Conquering fresh territory was exhilarating. The Himalayan air was rejuvenating. But before I share my riding experience with you all, I would like write something on a place which touched my heart - The Devaprayag.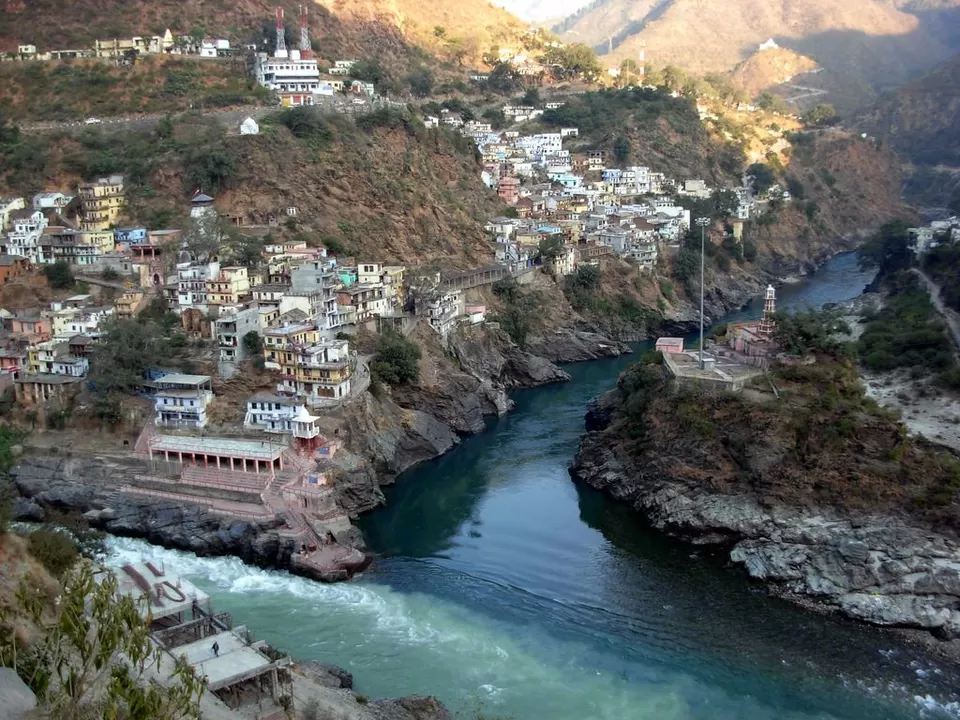 While looking at the confluences at Devaprayag, a small town on NH-58 where Alaknanda and Bhagirathi rivers meets to form the holy River Ganga. One of the holiest places in Hindu beliefs. For some these places are all about religious importance and for others the places are all about scenic beauty and adventure but for me the places are more of Love and Assimilation. For me the place represents how two lovers of different origins and backgrounds rip the mighty Himalaya apart to meet with a promise never to separate. Both lose their individuality and take the name the Ganga afterwards. The Holy and pious Ganga, I guess that's why they say "love is pious". I remember few lines of a poem composed by Amir Khusro, a 14th-century Sufi mystic, which I have heard at Thursday night qawwalis at Nizamuddin Dargah in Delhi, the lines are apt to the situation.
"Chaāp tilak sab chhīnī re mose nainā milāike" You've taken away my looks, my identity, by just a glance.
The Devaprayag also represent the core value of Indian society, the value of cultural assimilation which resulted in a fascinating picture of our society, Be it racial, social, occupational, or religious.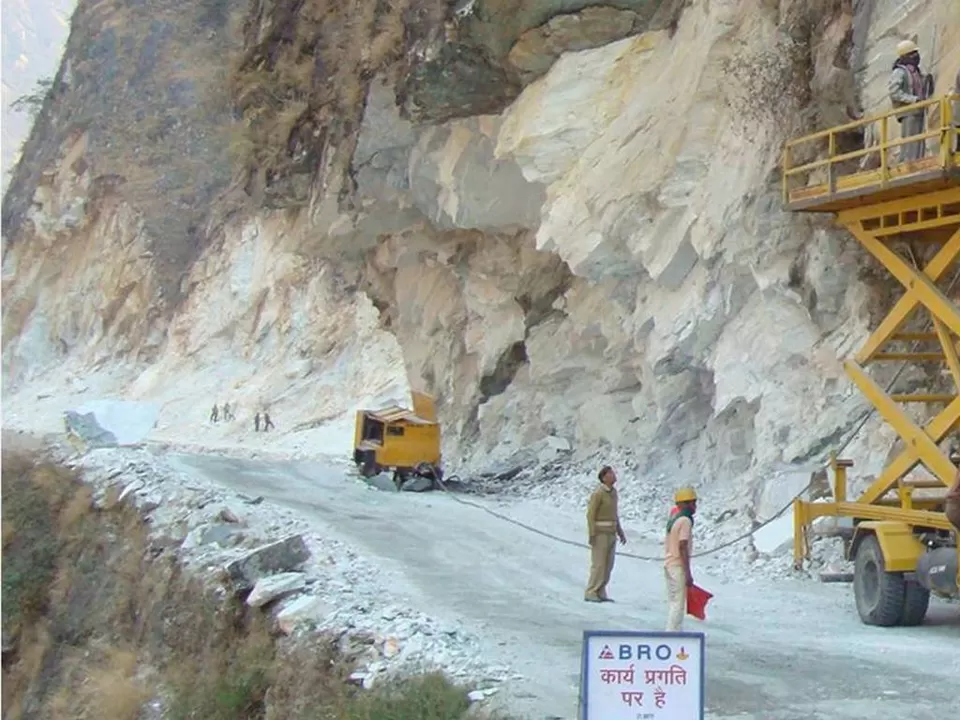 The second most remarkable thing was the commendable job done by Border Road Organization (BRO) and Indo-Tibetan Border Police (ITBP) post Uttarakhand disaster of 2013. Its pivotal role in construction, maintenance and upgradation of strategic infrastructure, in remote and far flung border areas, has not only strengthened our security, but also contributed immensely to the socio-economic development of these regions. The humanitarian face of our security forces which we hardly acknowledge. I salute the valour of the men and women of these organizations who are working day and night in inhospitable terrains.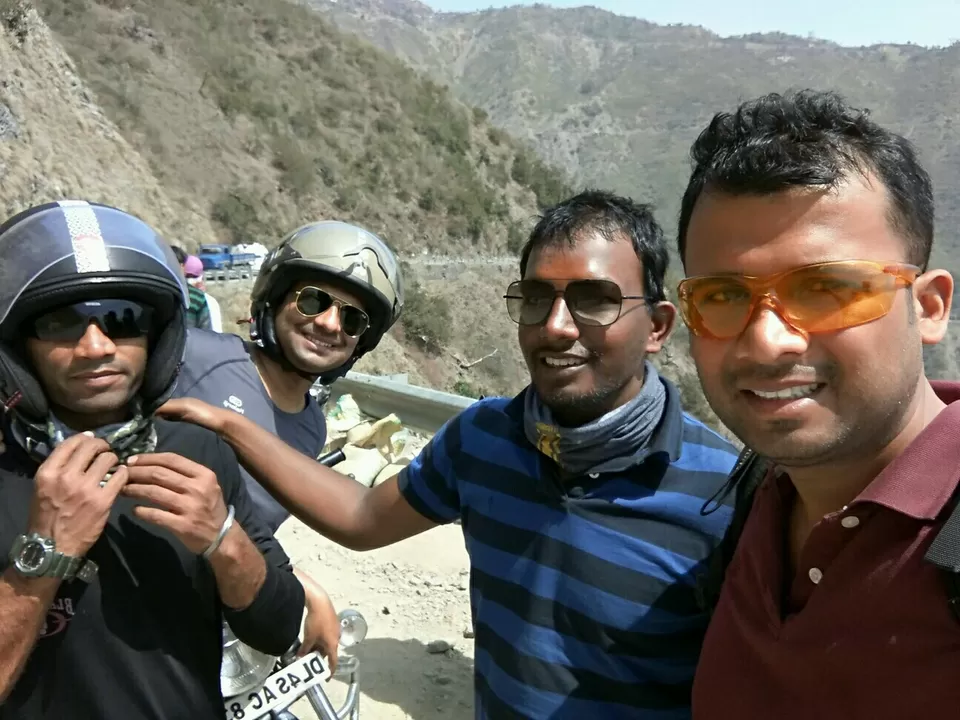 I would like to thanks Khan sir for the hospitality and financing our trip, sir believe me you are a real gem. Dosti k itihas me apka nam swarna akashar me likha jayega :P , jokes apart we salute your duty and devotion towards the nation, best wishes. At the same time I wold like thank my teammates Anupam , a fine research scholar and mighty massage man, Manoj GOI officer, our selfie stick and a real Romeo and Nipun,a disciplined adventure enthusiasts, whose quest is never-ending.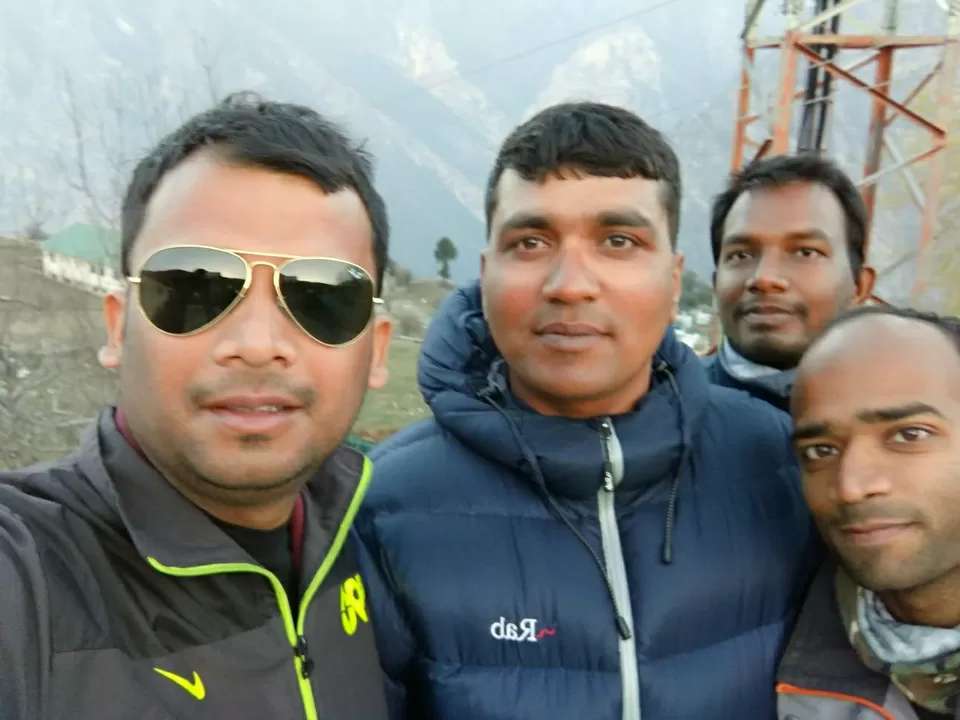 I also acknowledge the contribution of Aditi in providing me necessary information and suggestion regarding the trip; your invaluable support made it a cake walk.
Thank you all, without you guys it would not have been possible.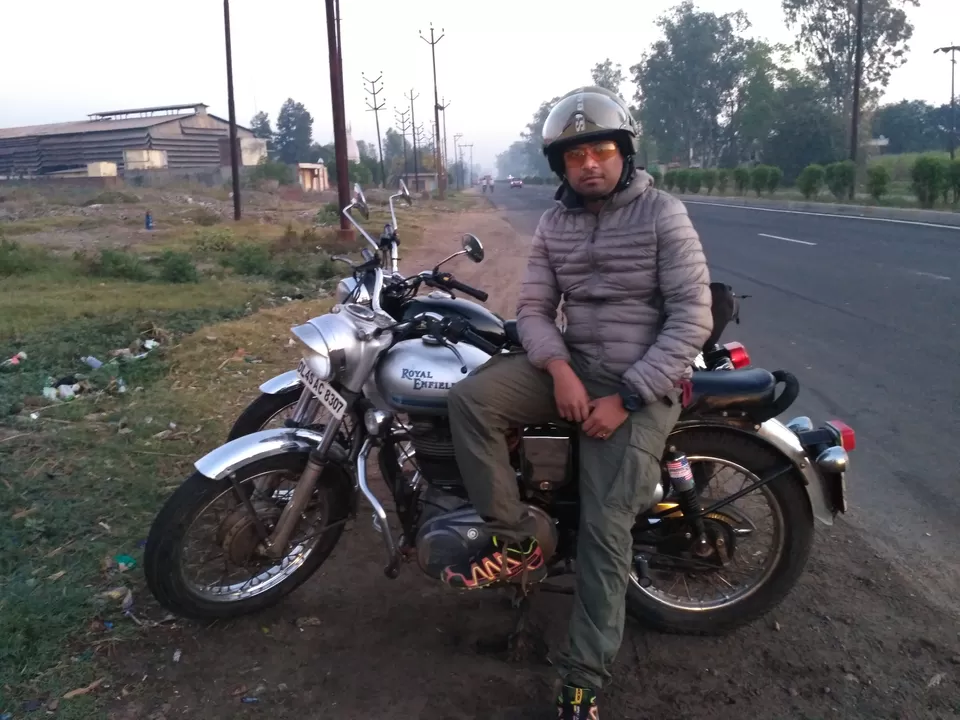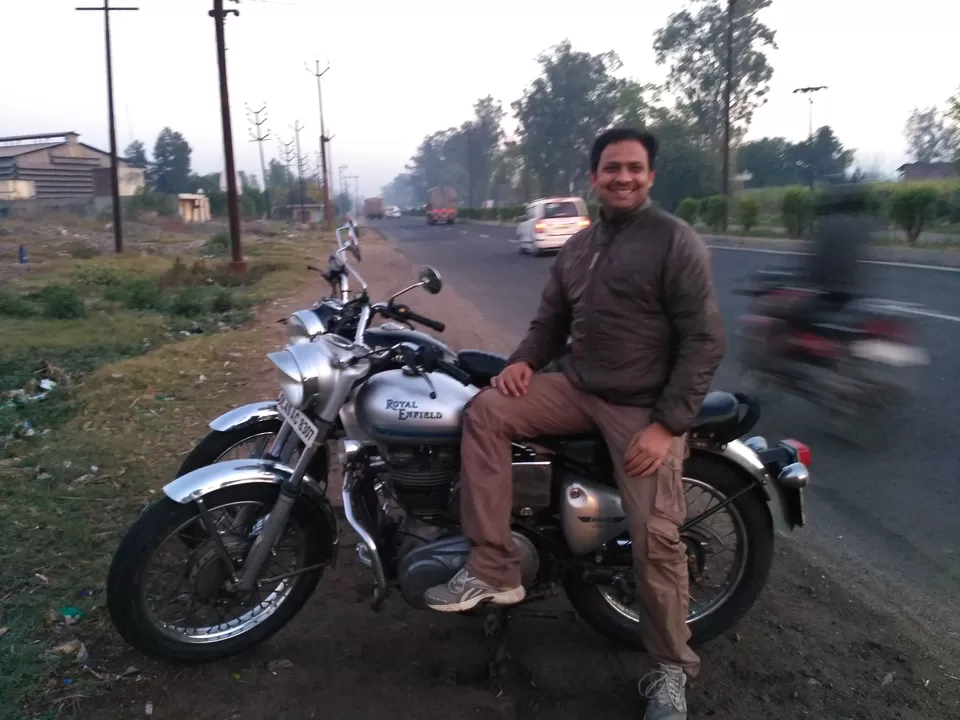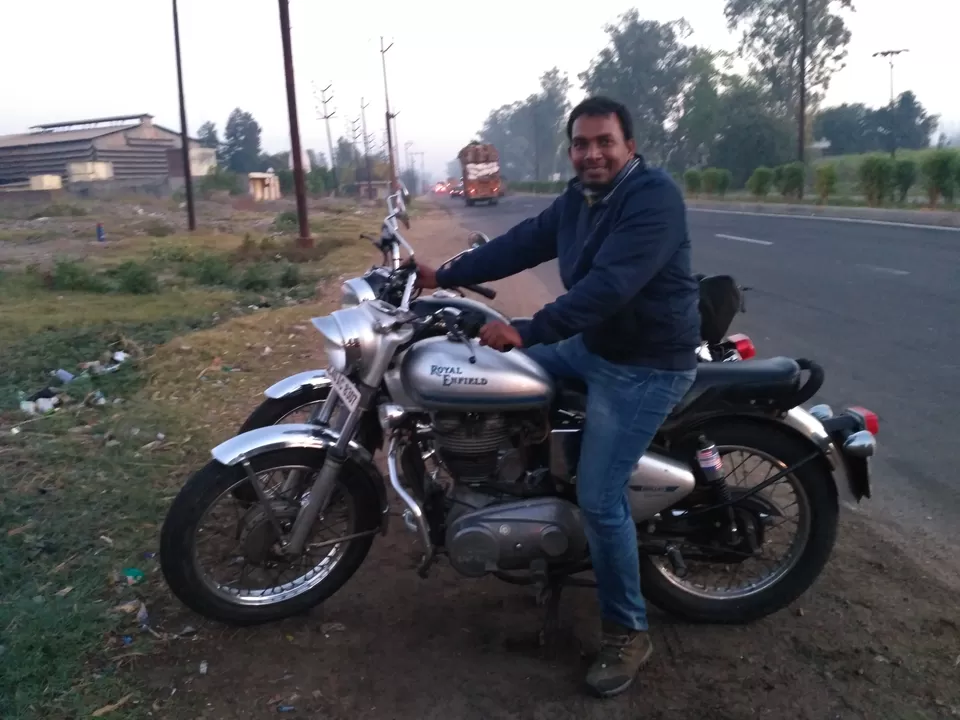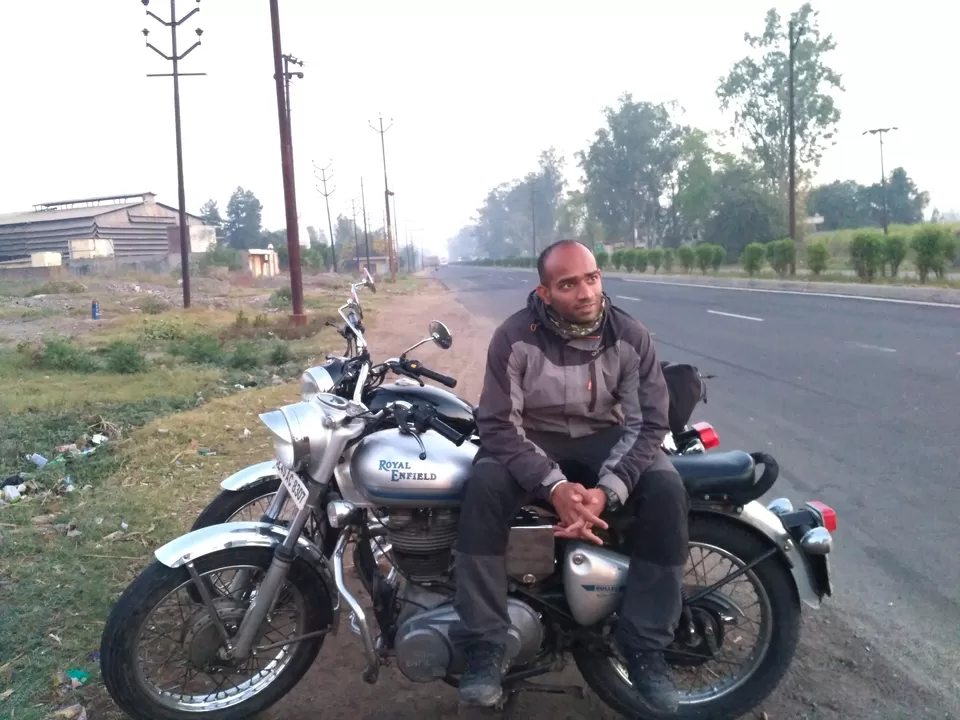 Travel plan
There is an old saying if you aim for the stars, if you fail you'll land on the moon. But in travelling, things are other way round. You plan for Haridwar and you will end up at Auli, so aim for moon and you'll land on the star. As we decided to ride up to Haridwar and back but later one of our friend who is posted in Auli invited us to visit his Place so we decided to visit Auli on the term that he must finance our trip from Haridwar to Auli and back. Although we covered the entire trip in single day but we strongly recommended you must cover it in two days. There is no rush.
Route:-
Delhi to Auli: Delhi → Meerut bypass → Muzaffarnagar → Roorkee → Haridwar → Rishikesh → Shivpuri → Byasi →Deoprayag→Srinagar→Gauchar→Joshimath→Auli.
Day 1: Delhi - Haridwar (225 kms)
As per our plan we kicked at 2:15am from JNU and reached Haridwar at 7am. We took two tea breaks first near Ghaziabad and second at Muzzafarnagar. As per our experience our decision to leave Delhi at 2am to avoid traffic was right, if you will start late there is possibility of getting stuck in traffic jam at Ghaziabad, Meerut, Muzzafarnagar and Roorkee. But if you have a female rider you should start after 4am.
For day one you can ride up to Byasi but it would be better you stay in Haridwar, because Bayasi is a small place you might not get room. At the same time in Haridwar there are ample options.
Things to do in Haridwar
(a) Take a room preferably in a Dharamshala,
(b) Enjoy traditional massage at Ganga Ghat, they will charge INR150-200. You can contact Sonu 9917596643. He is the best,
(c) If you not too tiered you can visit Mansa and chandi devi temple. Take ropeway car ride one of the best ways to experience the panoramic views of Haridwar and Ganga,
(d) In the evening attend Ganga Arti at Har Ki Paudi and Take a dip in Ganga,
(e) Enjoy Kulfi Faluda, Kesar and dry fruit milk and lassi at Prakash lok Moti Bazar and
(f) Hot Milk .
Day 2 Haridwar - Joshimath/Auli (270 kms)
Day 2 is going to be a hectic day. So you should start early and fresh at 4:00 am, don't wait for breakfast.
1st Stop: Byasi (55 Km), Have your breakfast at Byasi.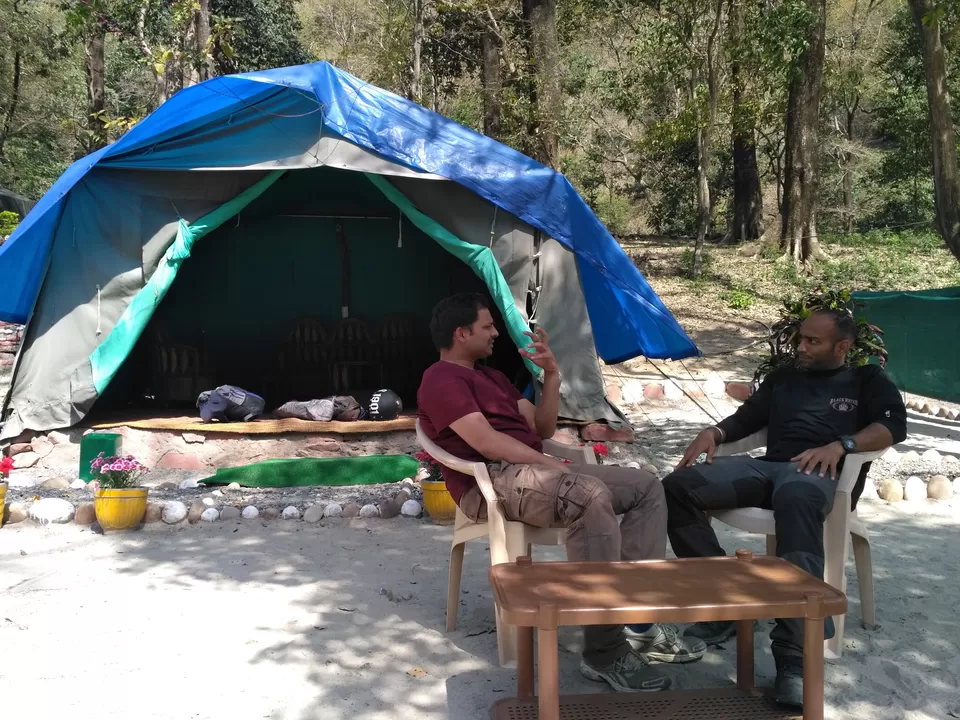 2nd Stop: Devaprayag(38km), Stop for a while, enjoy the view the confluences of Alaknanda and Bhagirathi rivers.
3rd Stop: Srinagar (38km), Time for lunch, Enjoy your meal at a dhaba in front of SSB ACADEMY. After lunch take Black coffee
4th Stop: Gauchar (54km), Take a light meal.
5th Joshimath/Auli (destination) At Auli, I satyed at a friend's place , so you should book you hotel before you leave. Heritage inn and Ski Resort would be a good option.
Day 3 - Day 4: Auli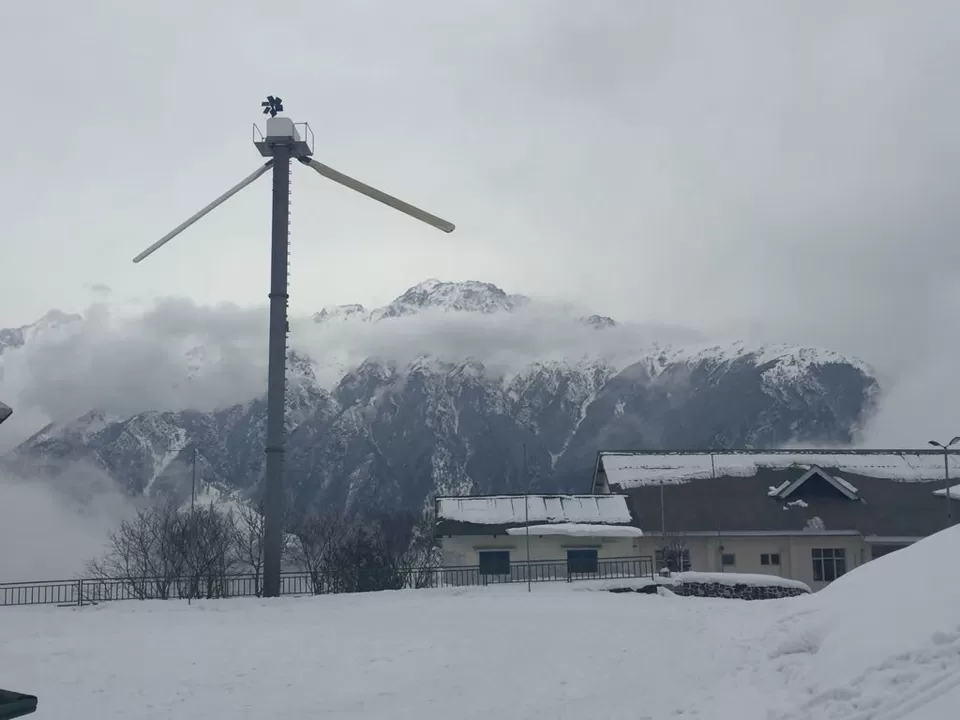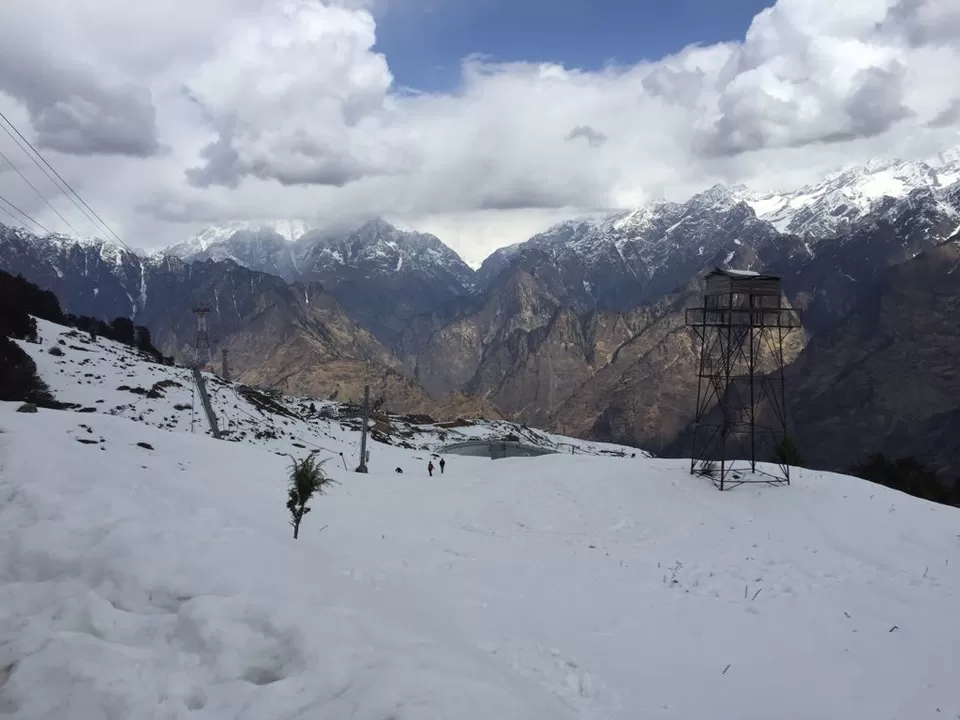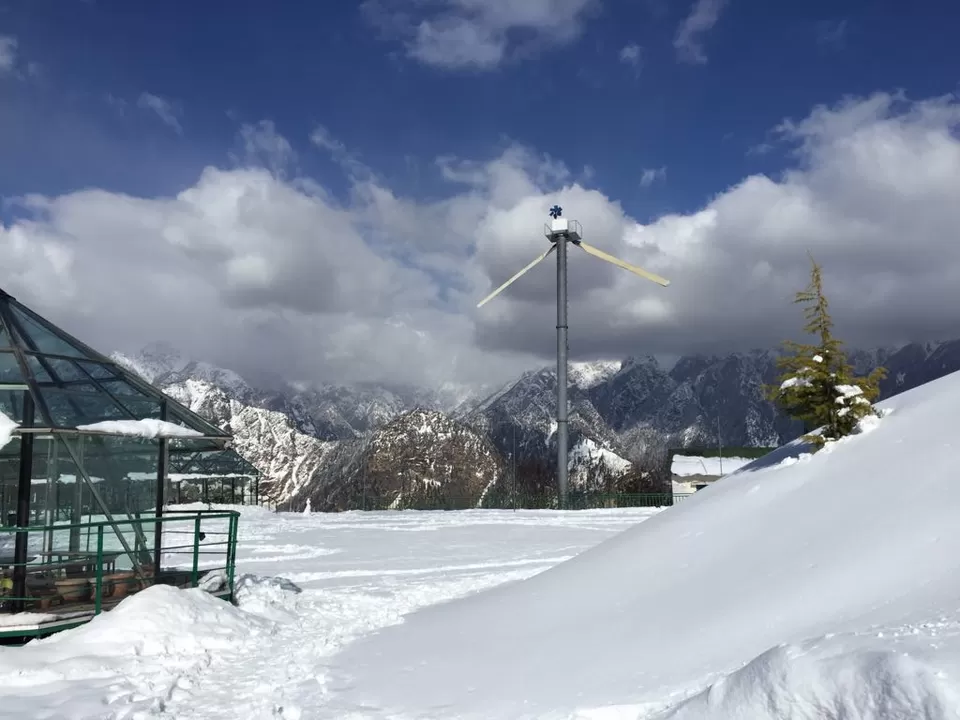 Skiing on the best Ski Slopes available in the Himalayas. Slopes have 3.8 Kms.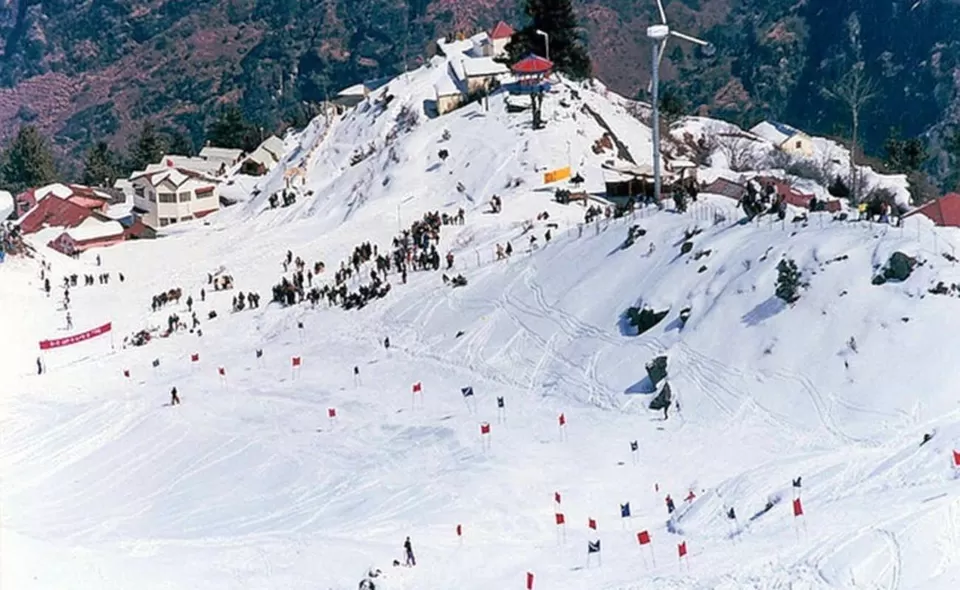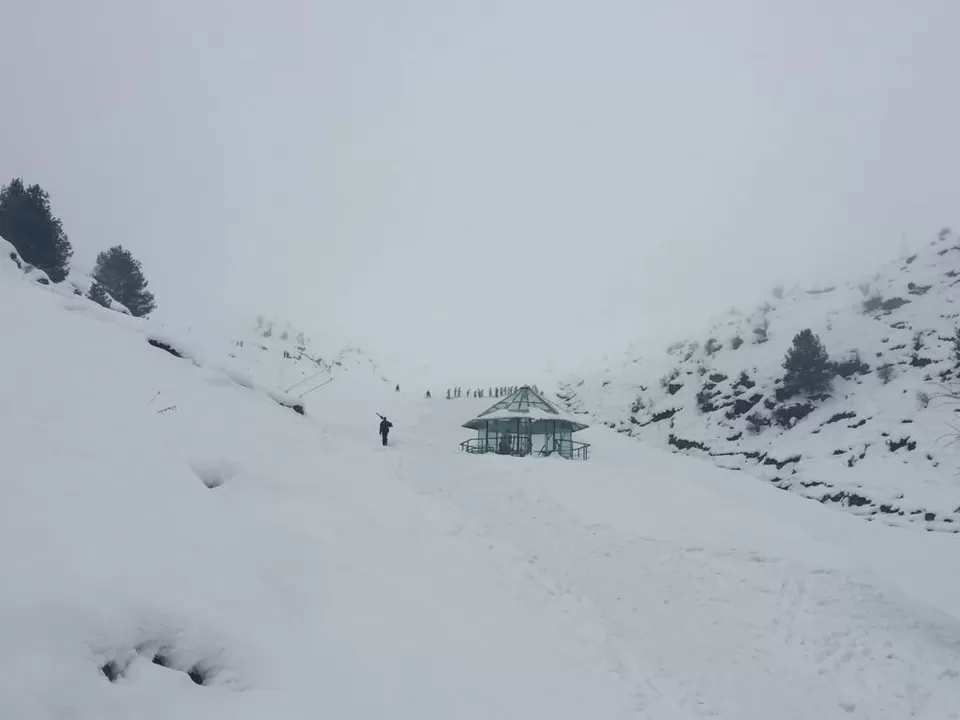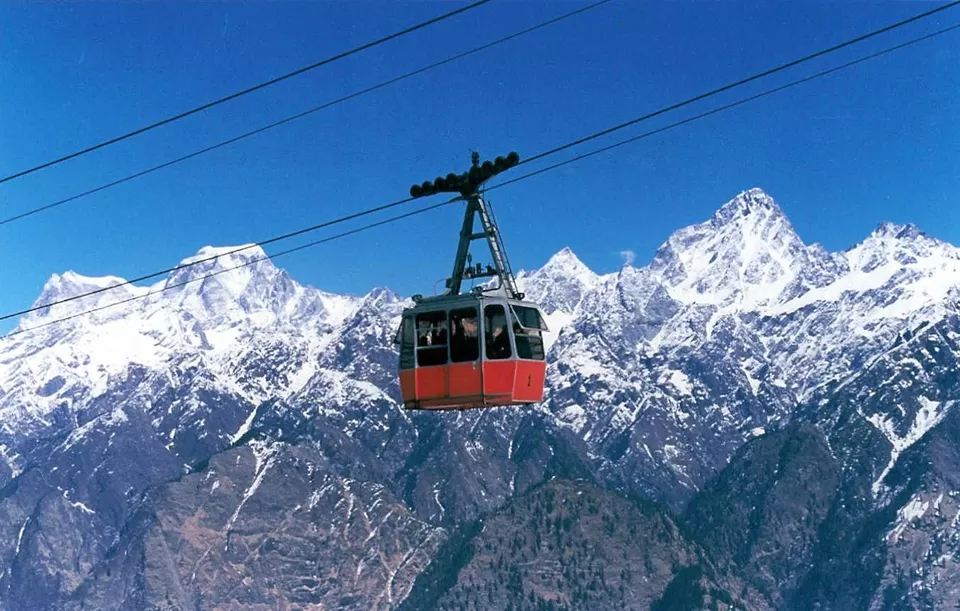 Enjoy cable car, Auli ropeway is the major attraction in Auli offering magnificent and majestic view of the Himalaya. A highest and longest ropeway in Asia after Gulmarg, Auli cable car covers a distance of 4kms. The cable car connects Auli to Joshimath.
Day 5: Joshimath/Auli - Haridwar (270 kms)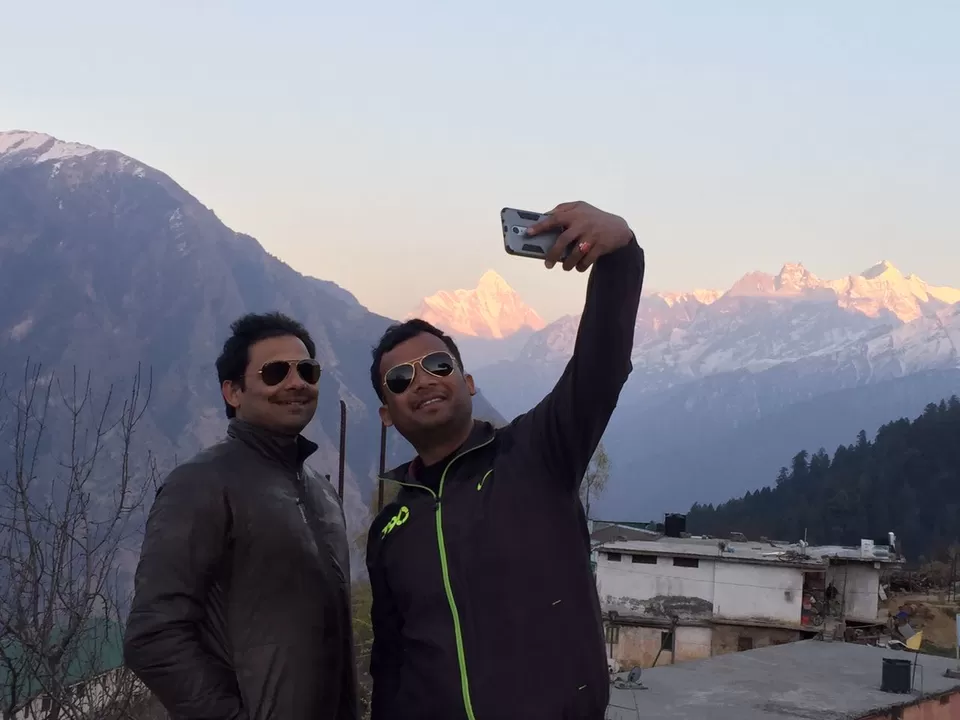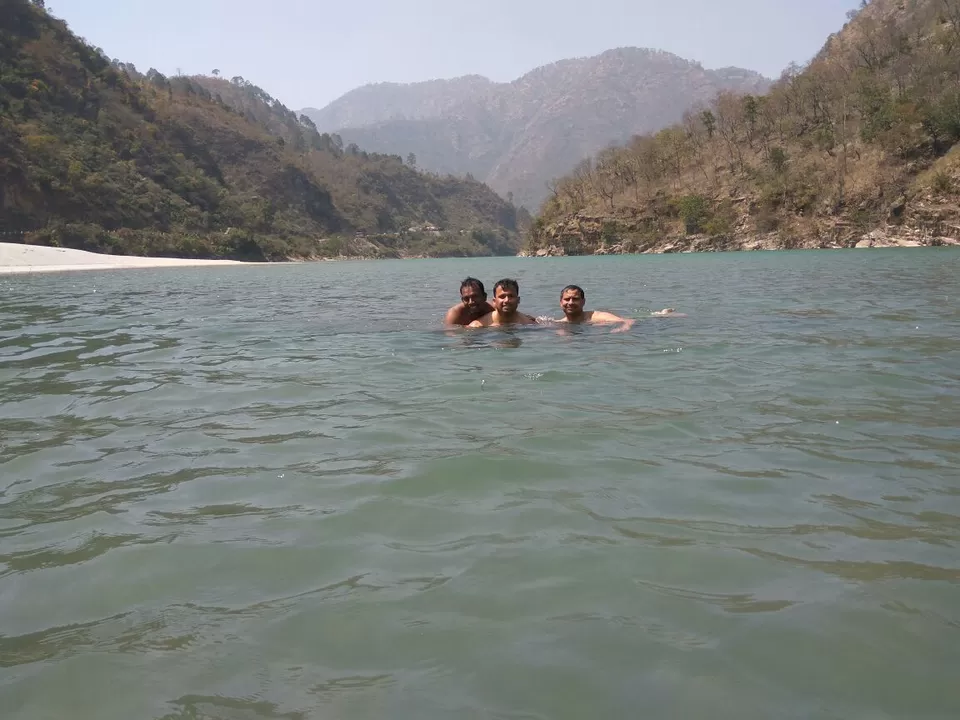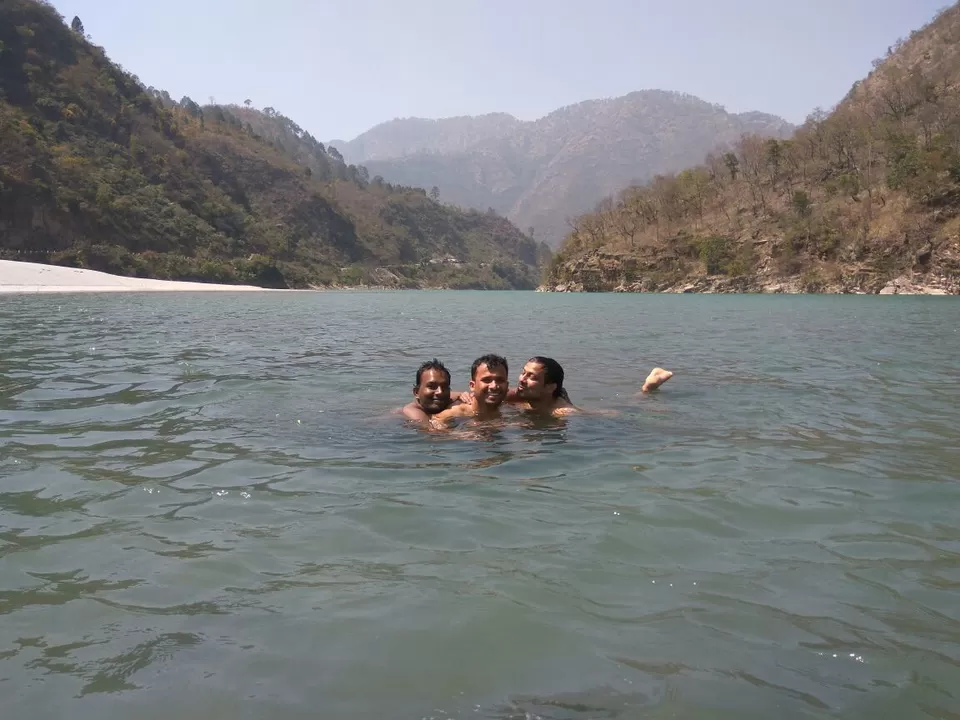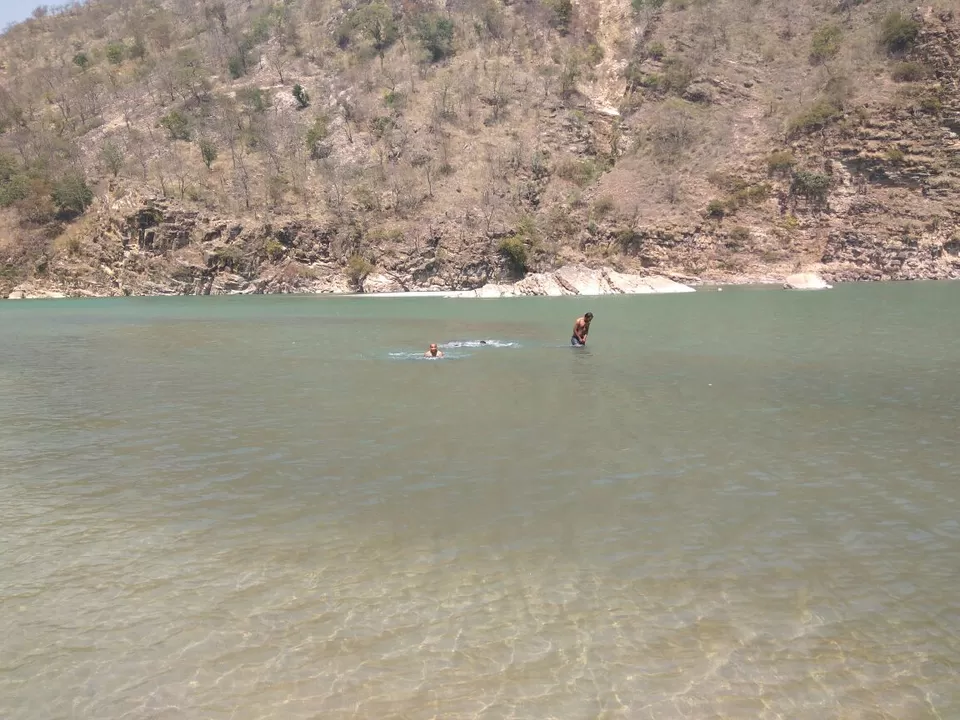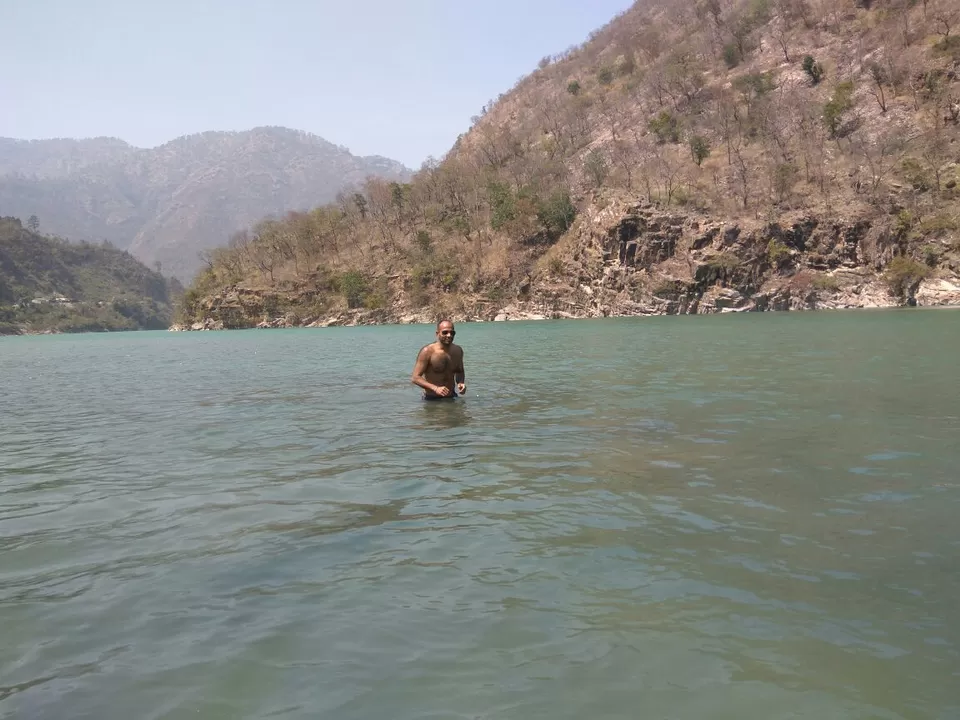 After early breakfast ride back to Haridwar. On the way near Srinagar-dhari devi temple area, we spotted a beautiful backwater of Alaknanda, we decided to take bath, water was cold and refreshing.
Arrive at Haridwar. Overnight at Hotel/Dharamshala.
Day 6 : Haridwar - Delhi (225 kms)
Again don't wait for breakfast try to leave early as soon as possible, have breakfast near Meerut. Otherwise be prepared for the traffic right from meerut to delhi.
Trip Pictures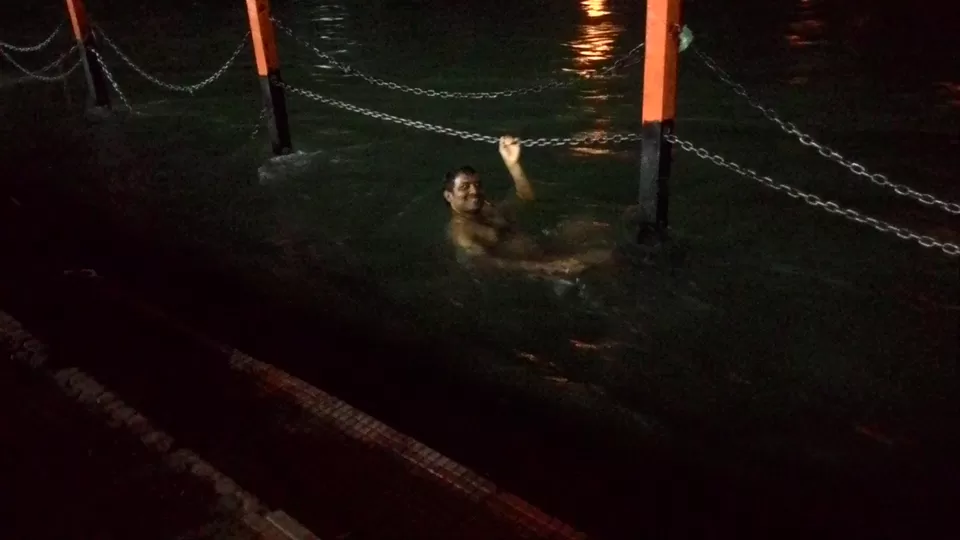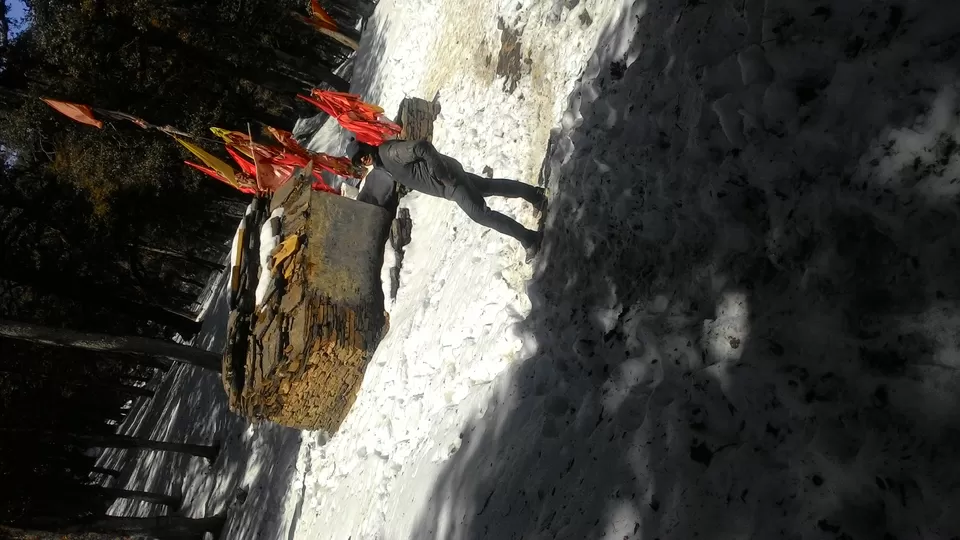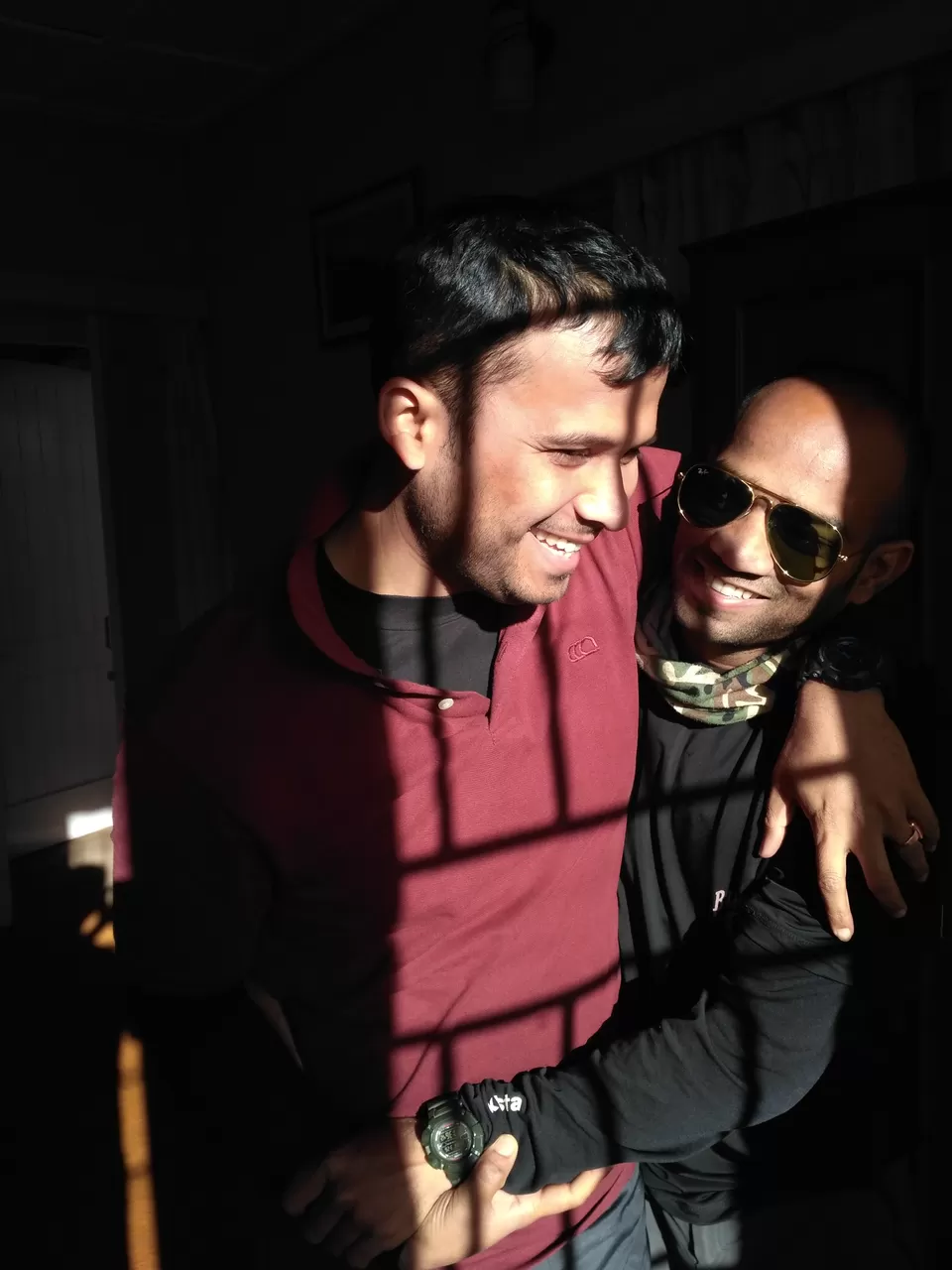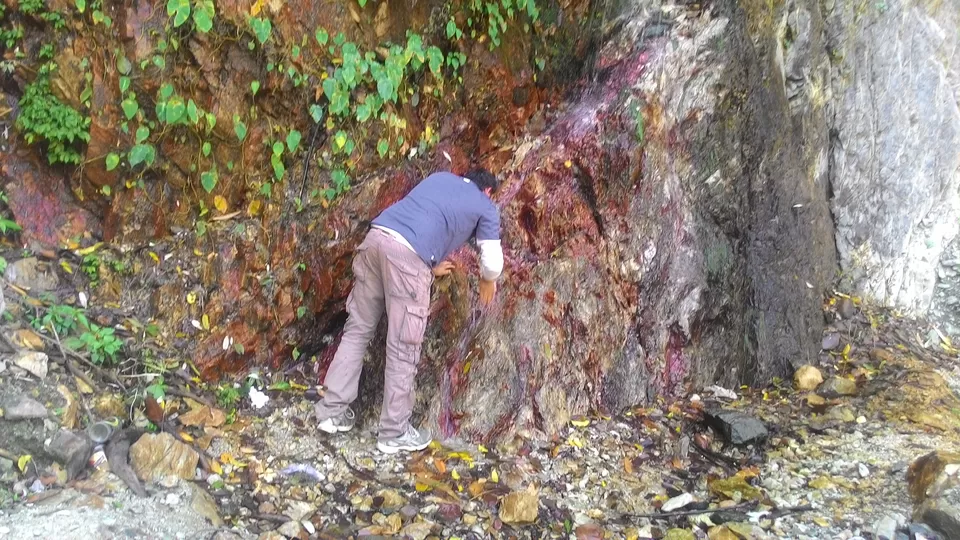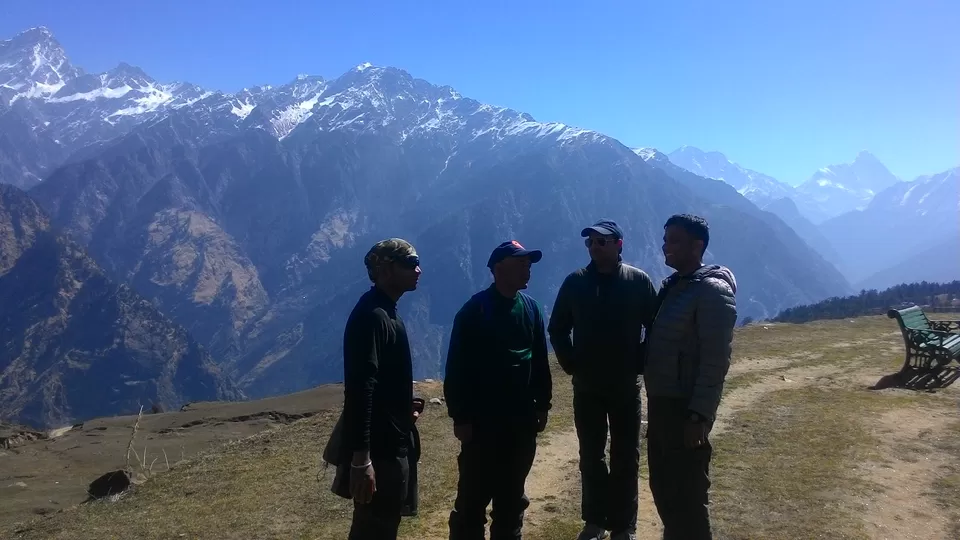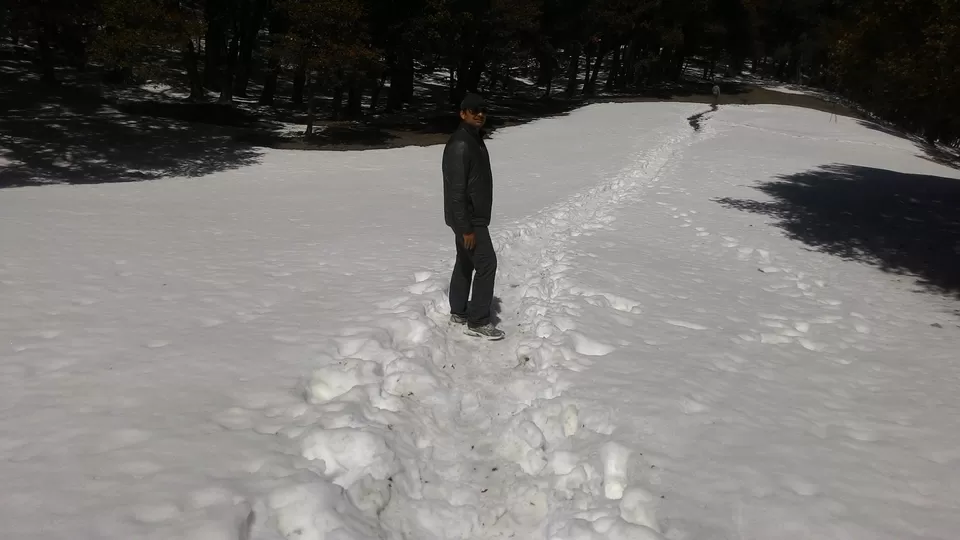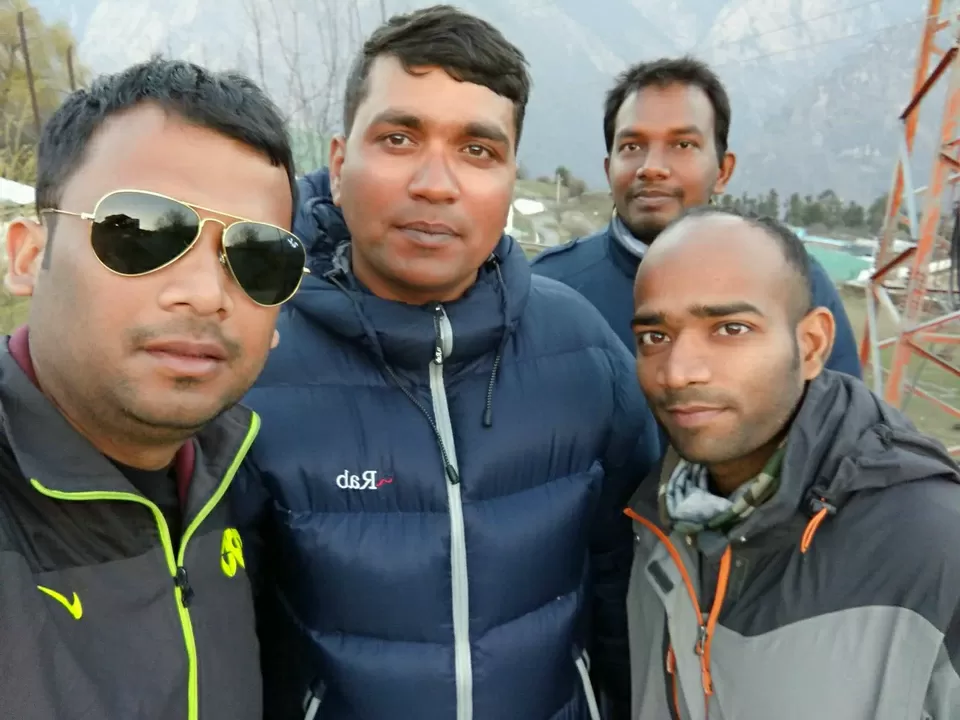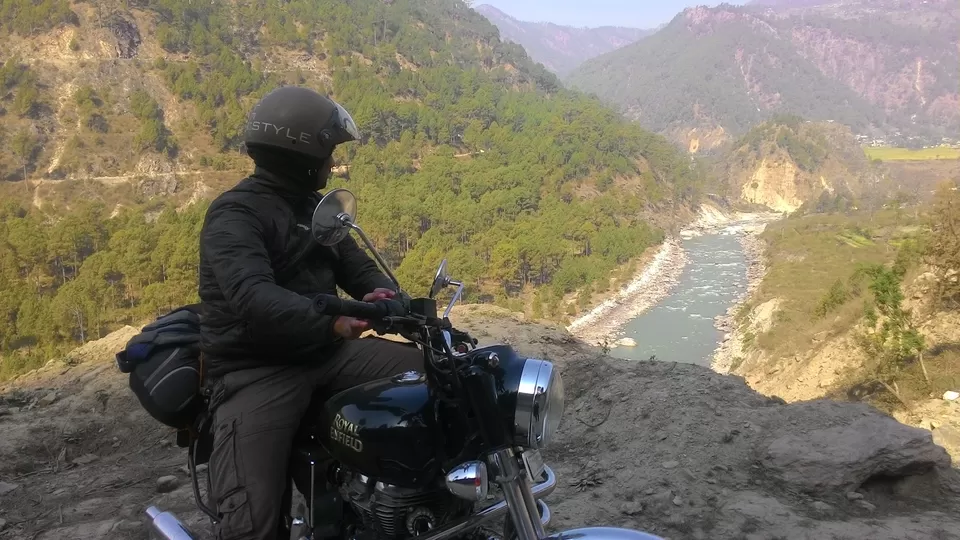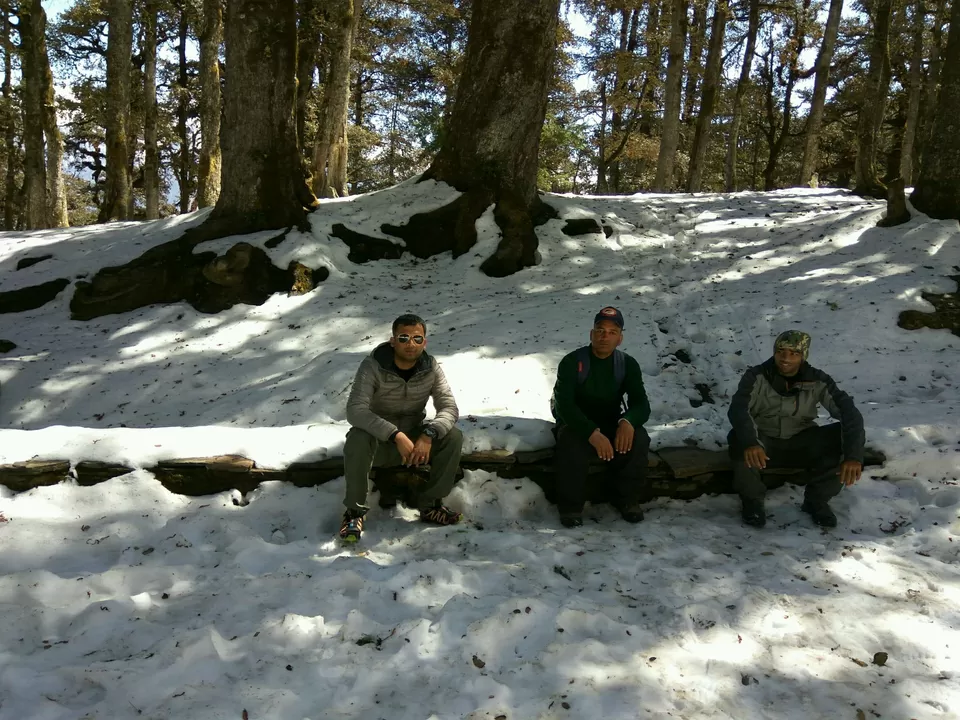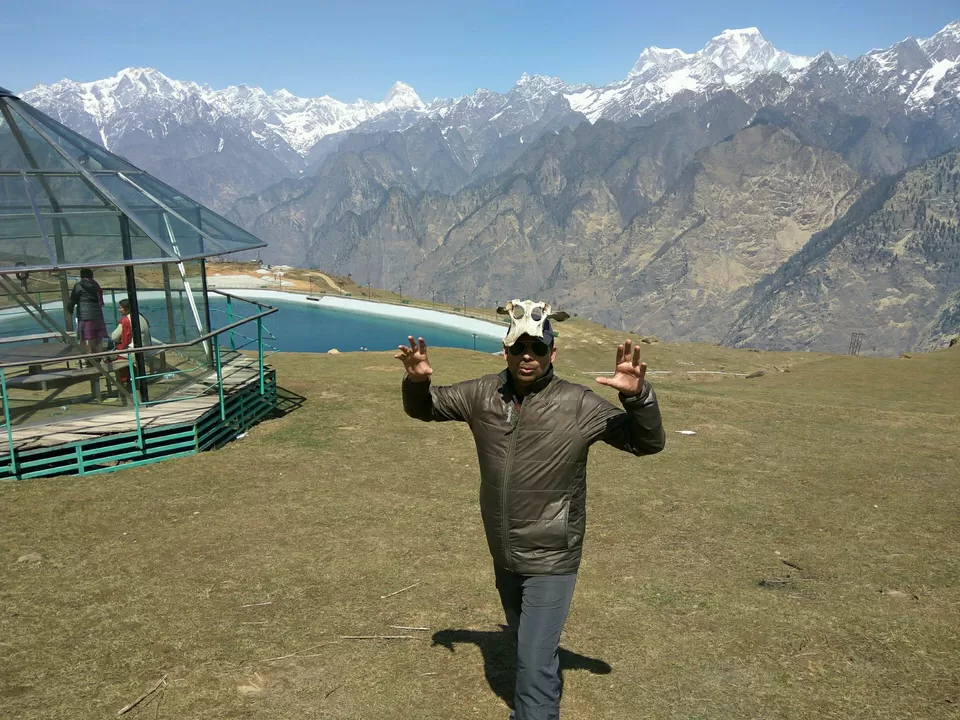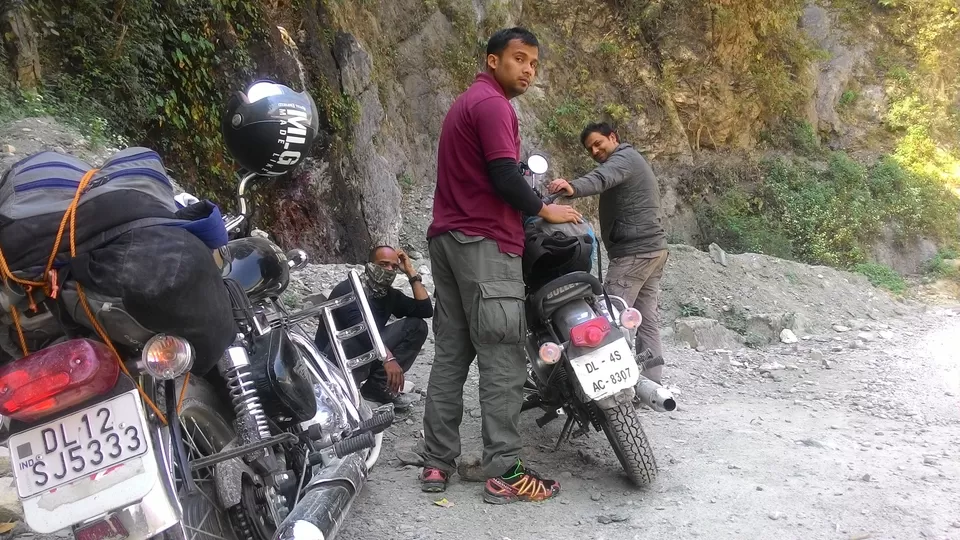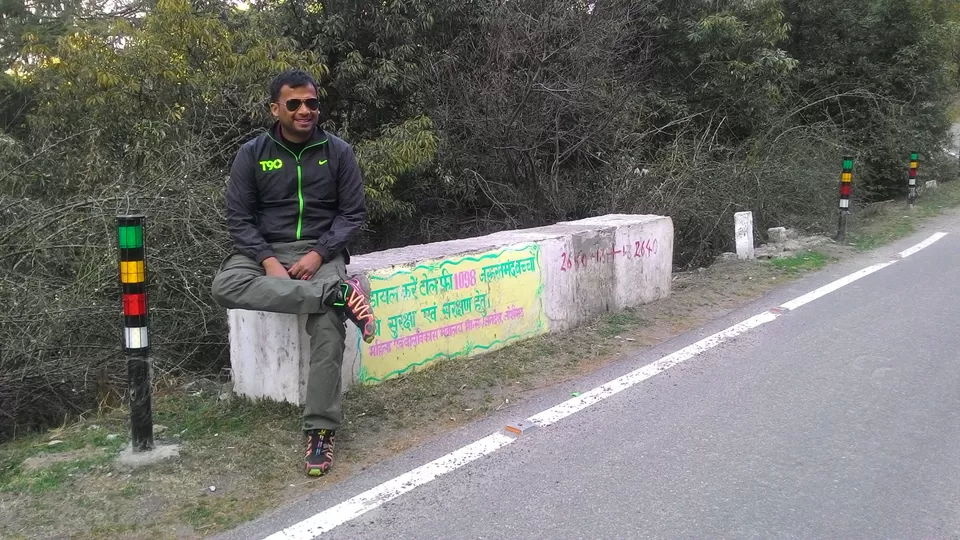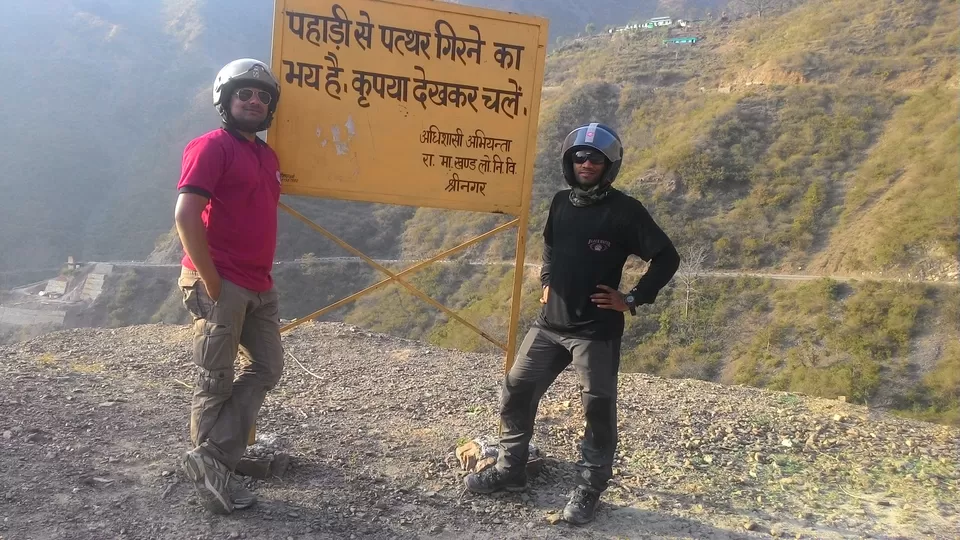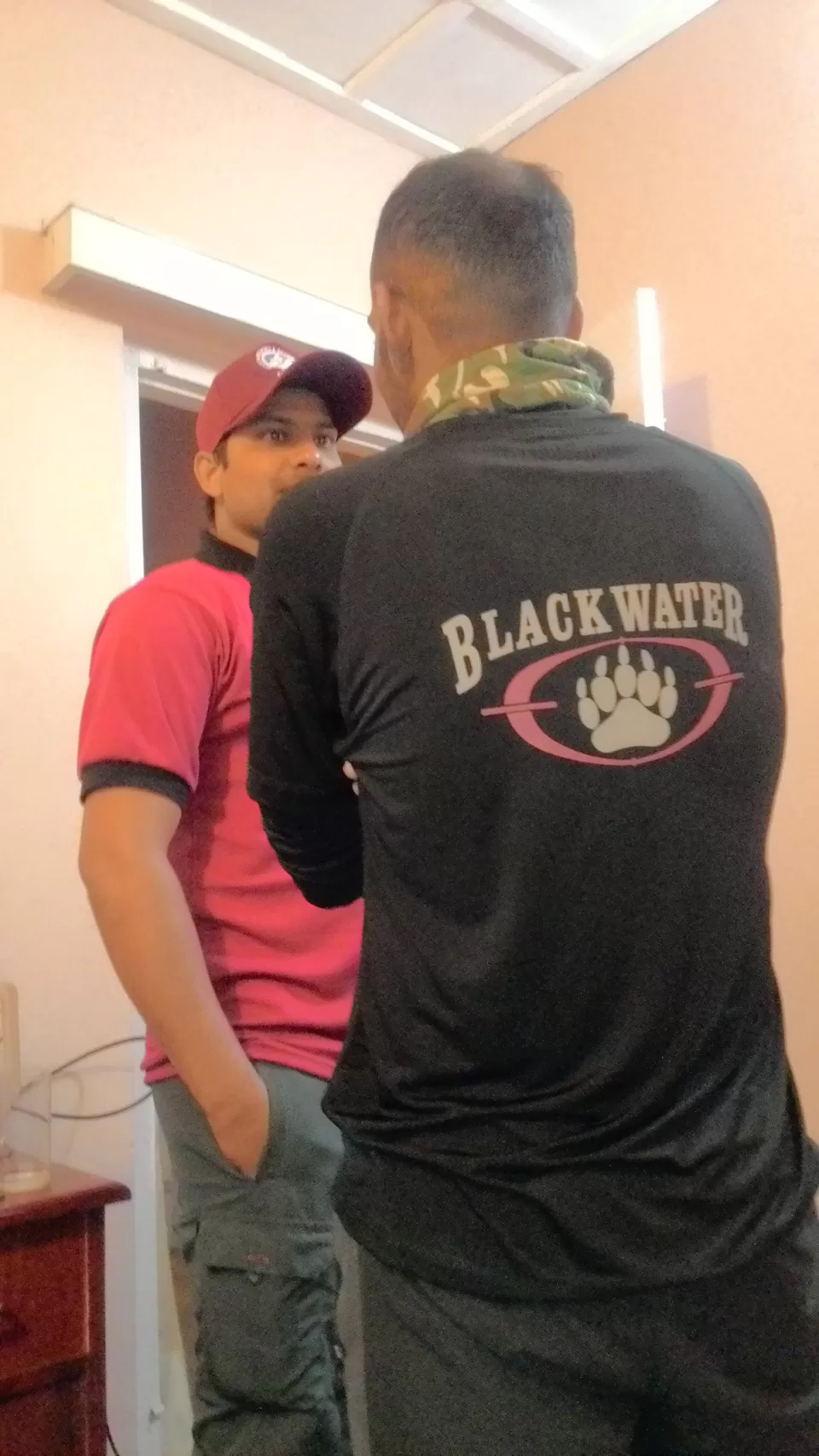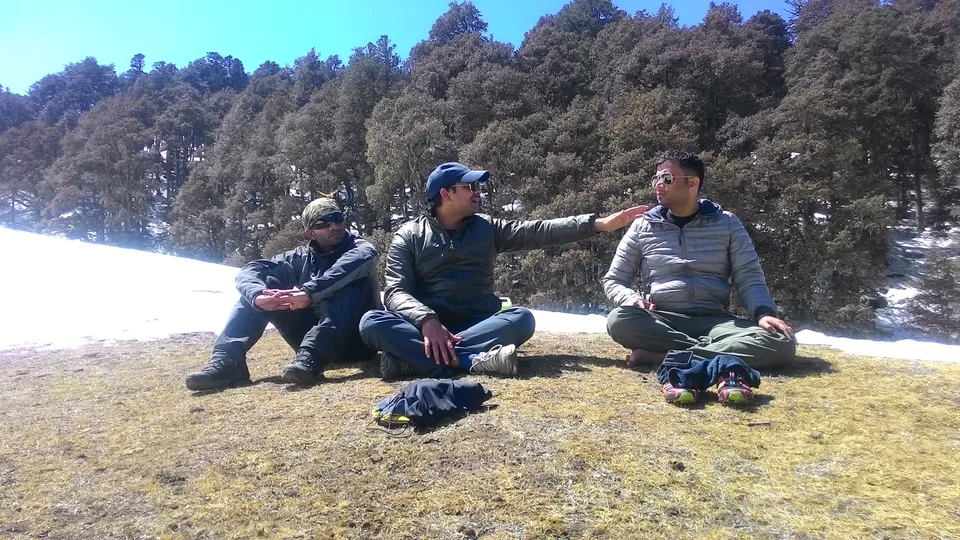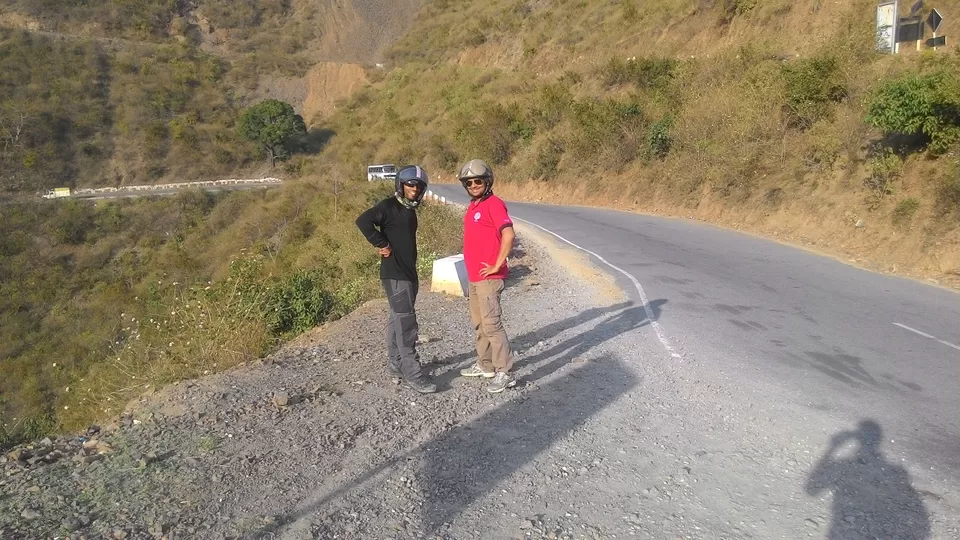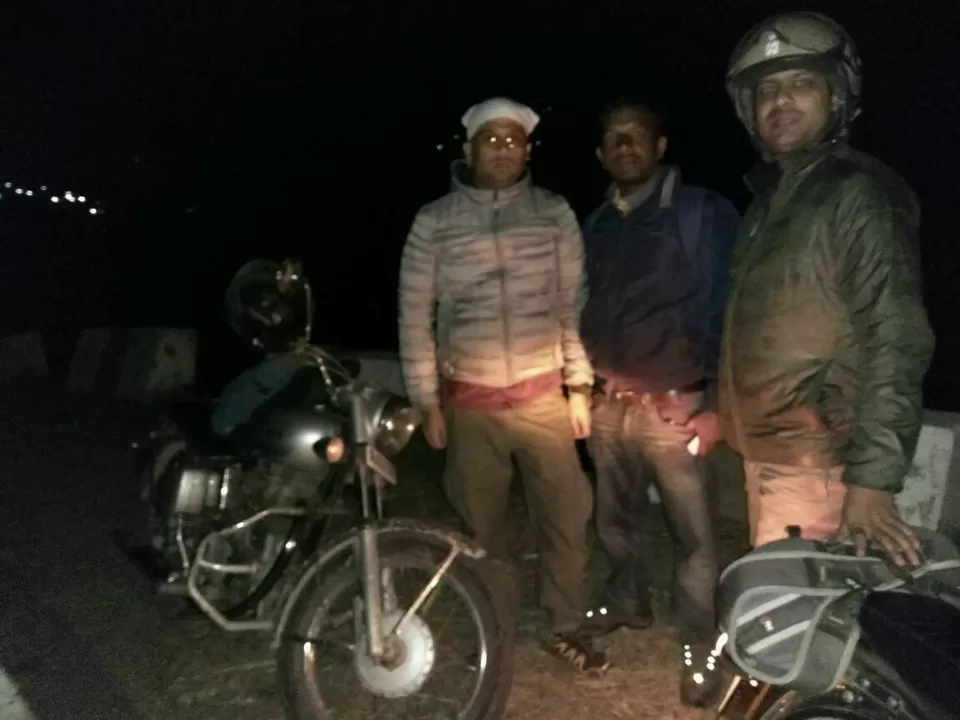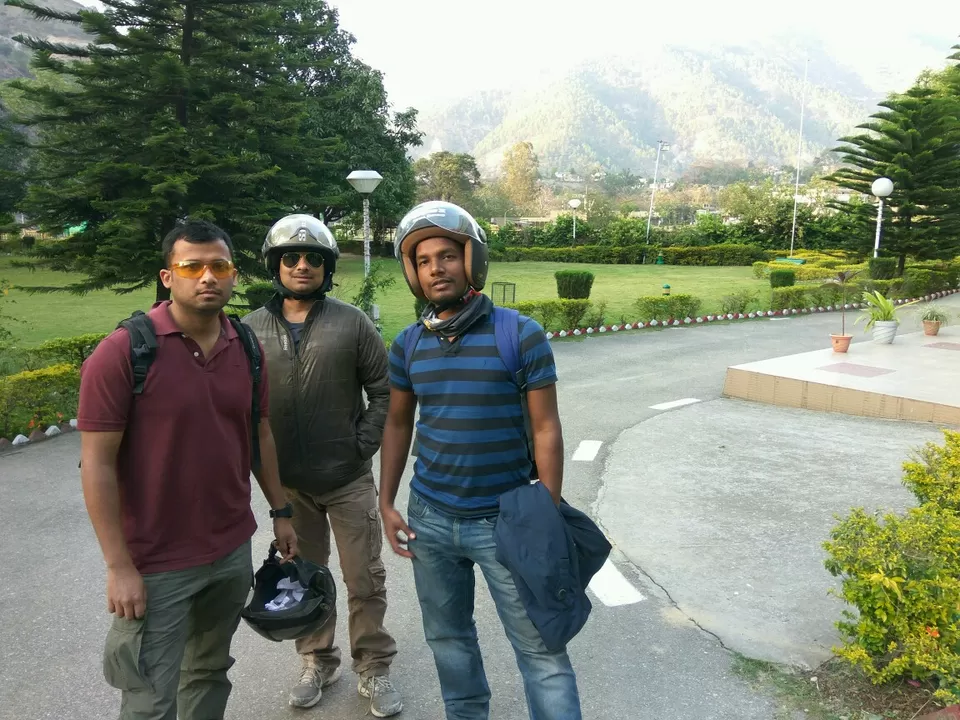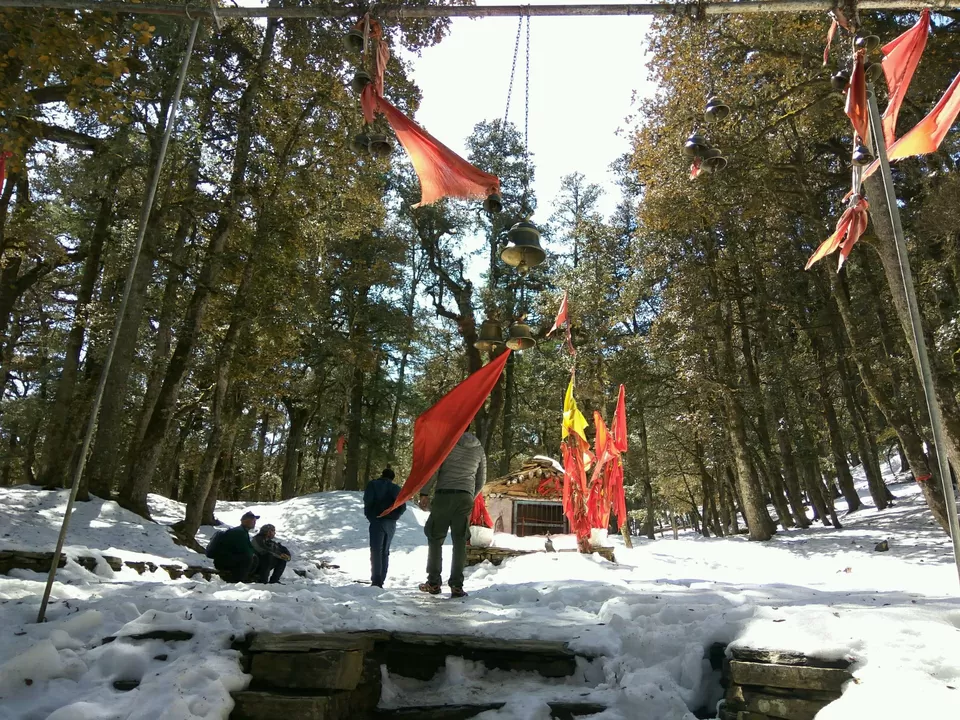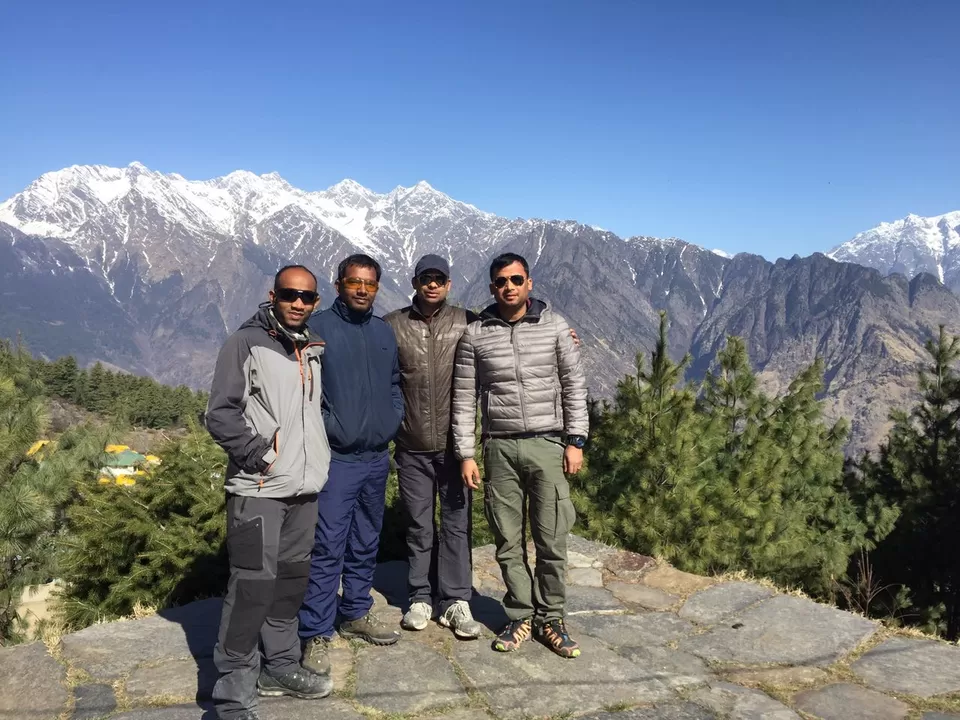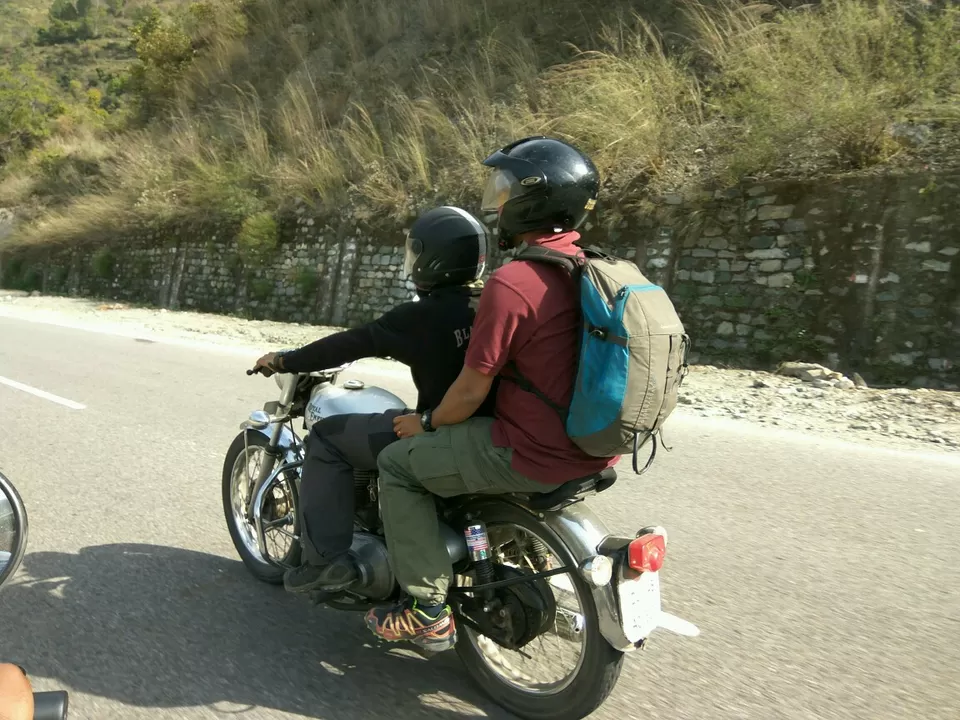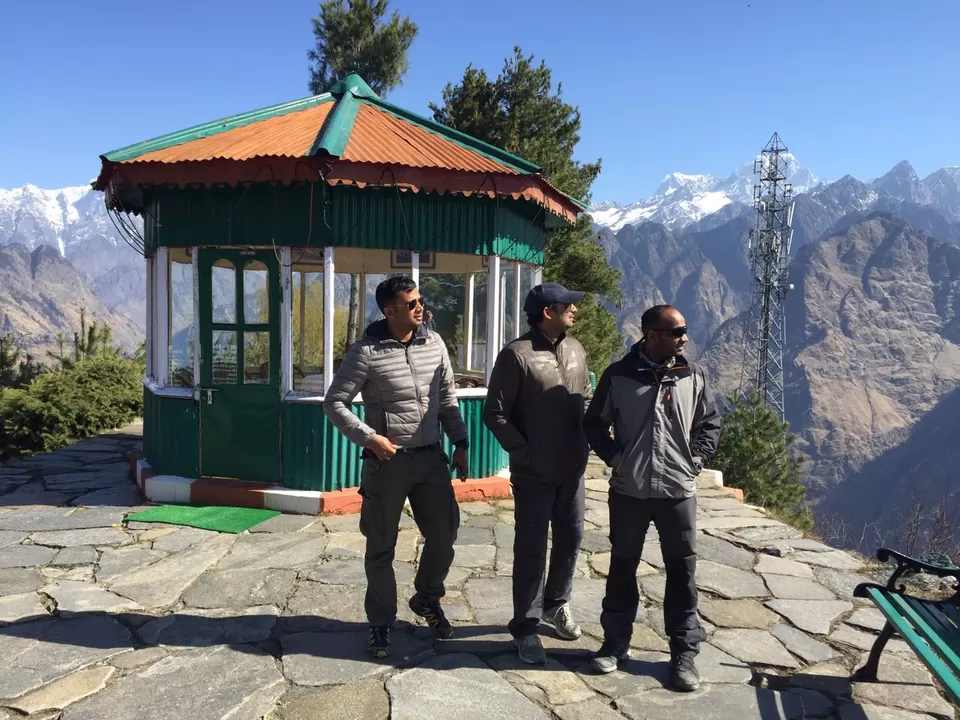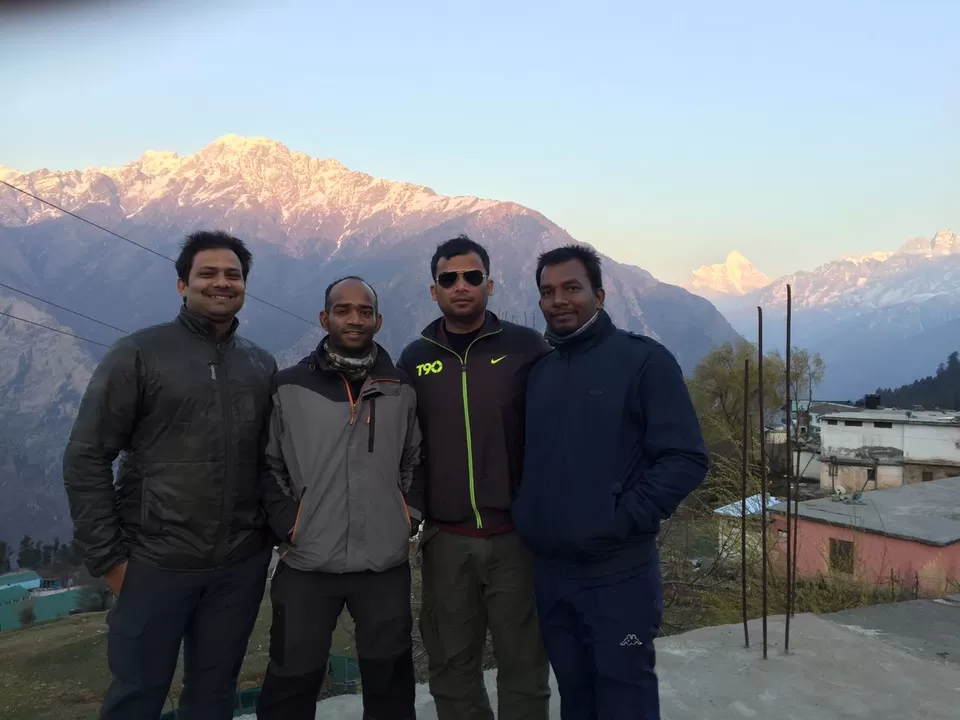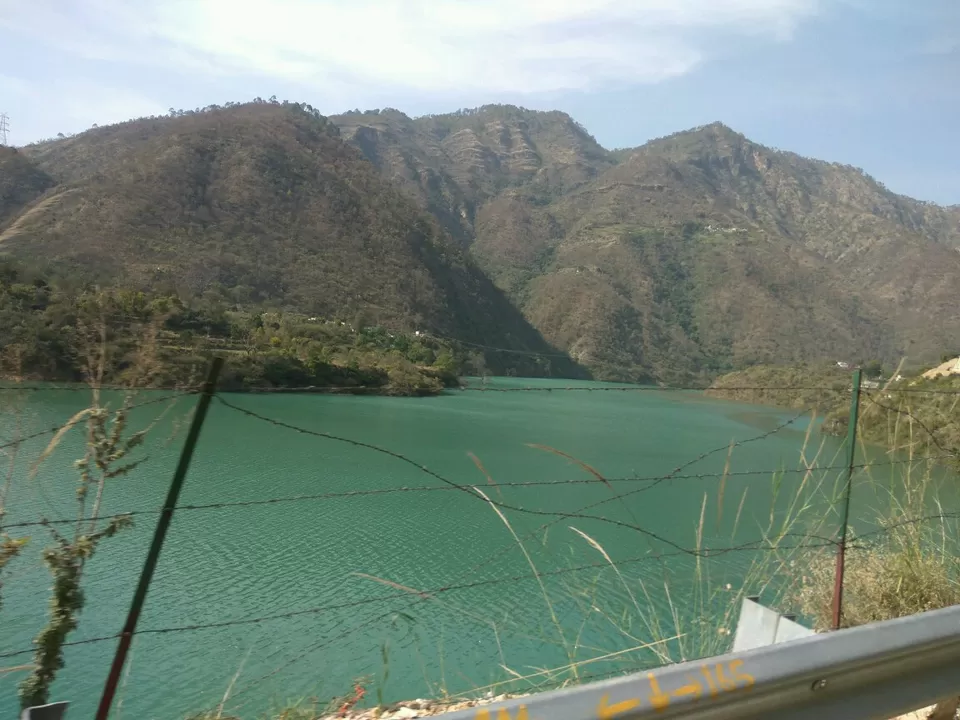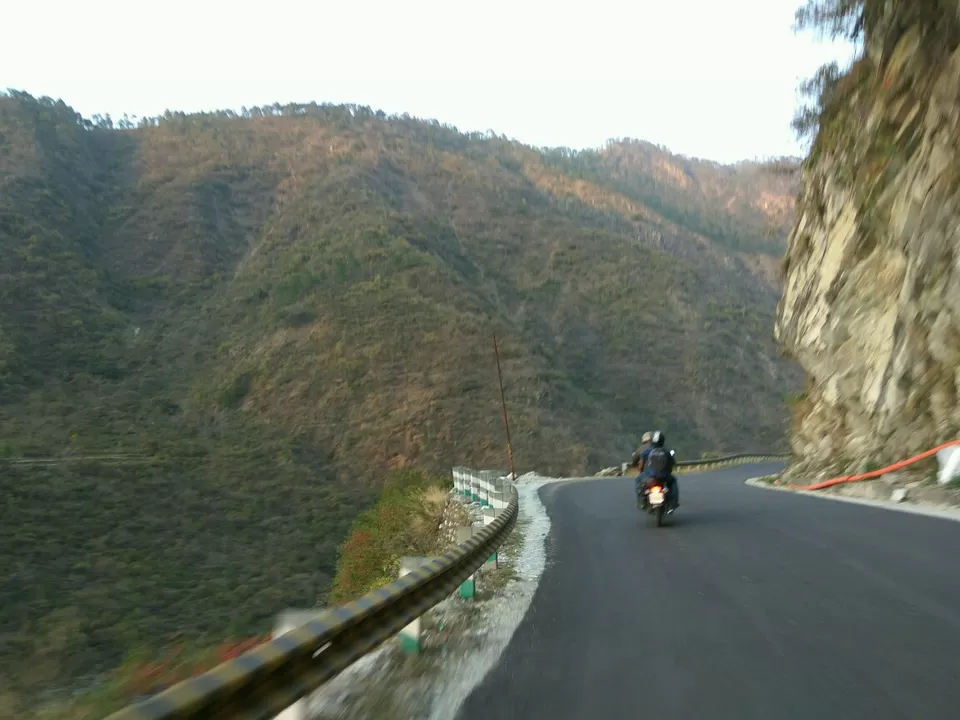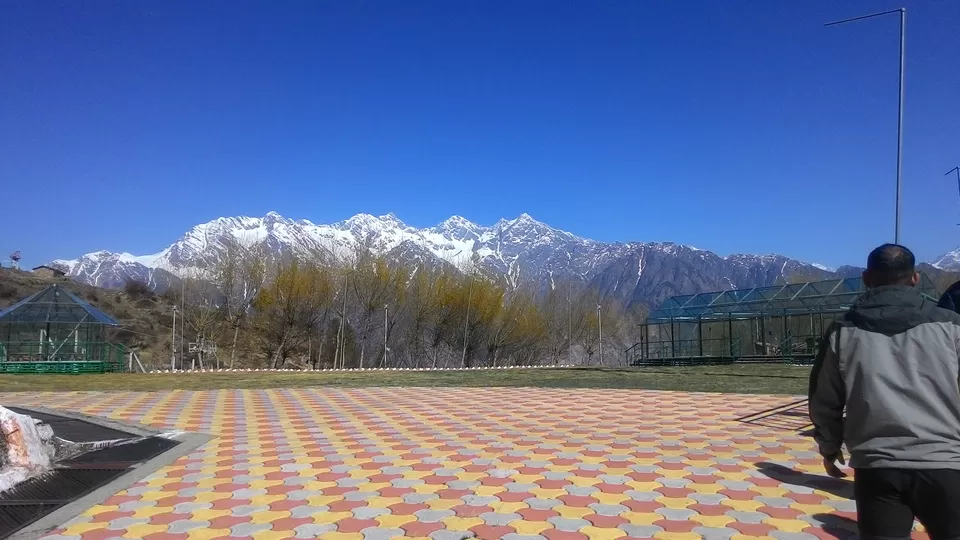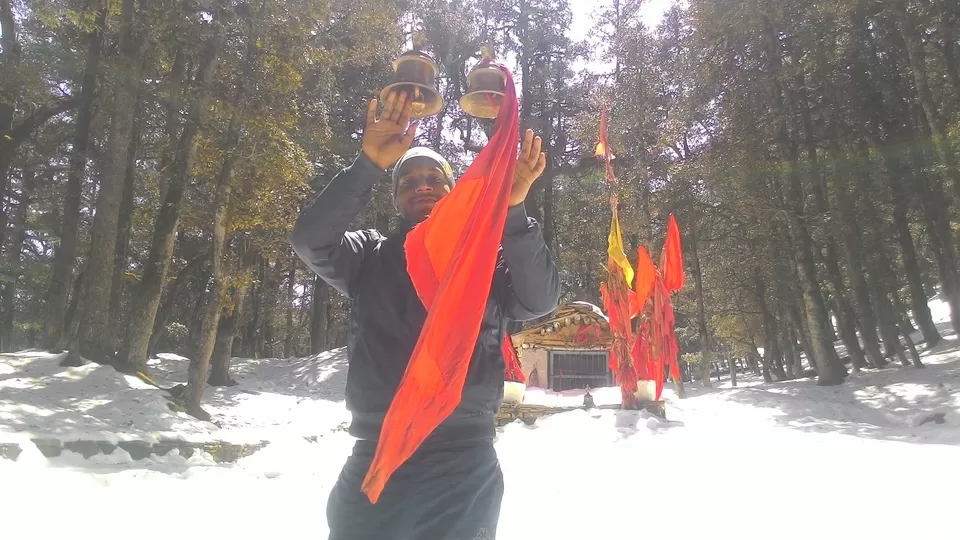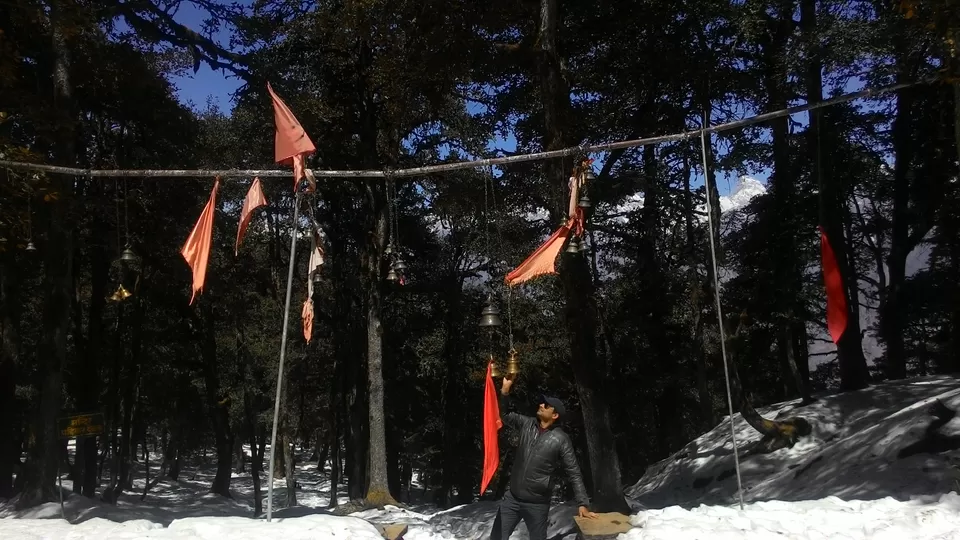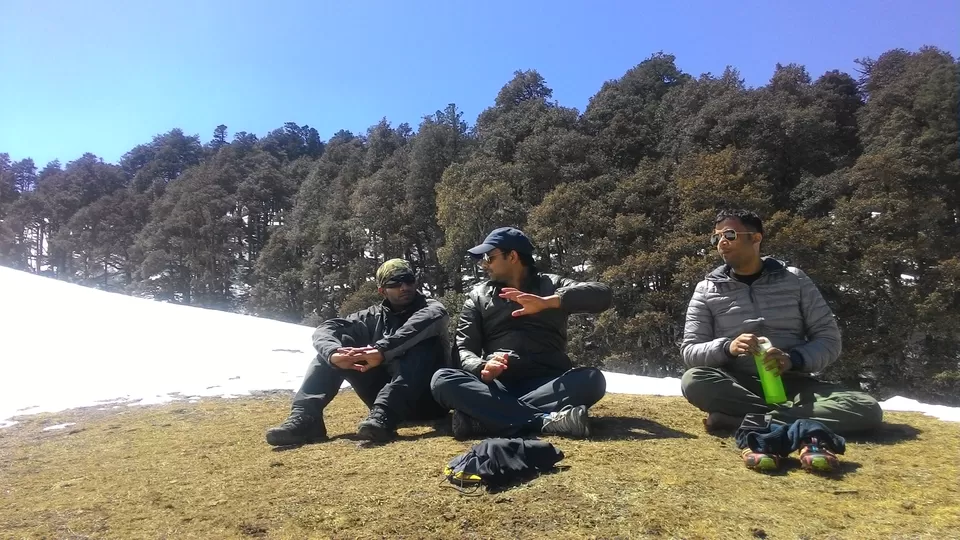 Tips for long distance motorcycle group riding.
1. Start early, end early.
2. Slow and steady.
3. Long distance riding is a marathon, not a sprint.
4. Ride with people you trust.
5. Ride with similar performance bikes.
6. Stay informed.
7. Stay together.
8. Stay calm.
9. Keep yourself and your bike ready.
10. Be prepared for emergencies.
11. Keep buffer days.
12. Be disciplined.
13. Team work with Team spirit.