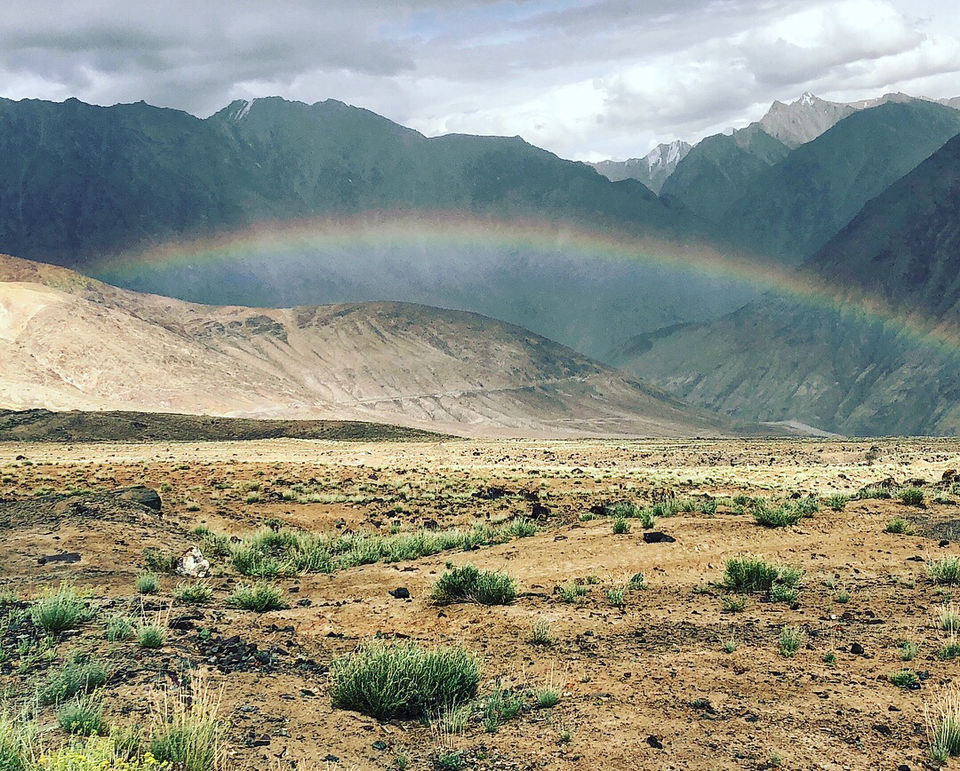 Acute Mountain Sickness or in short AMS, is like a ghost . You believe it only when you feel it.
Ladakh, is not just another destination where you can leave without prior planning. And no there is no dearth of hotels or travel agents but what you really need to plan is ;How you would "acclimatize".Acclimatize, in simple words means getting accustomed to the high altitude and hence low oxygen. Below are the blunders I did which lead to AMS.
Mistakes I did which resulted in AMS
(Scroll to the bottom to find the short list in case you do not want to read the whole article, but i would love if you did read).
Before starting our journey to Ladakh, we consulted many articles, which all said take Diamox 2-3 days in advance. Not completely trusting the internet. We reached out to local doctors, who very easily deluded us that we would be "just" fine.Big mistake.
We flew directly to Leh. Hence no time to acclimatize on our way up, where you would gradually ascend. If you are flying directly to Leh, recommended acclimatization time is 2 days in Leh (1 day, if you travel via road), before going higher up towards Khardungla Pass (18000 ft), highest motorable pass. Well, this time we listened to the locals of Leh, who said 3-4 hours is enough. One the day we reached, after 5-6 hours of rest, we left for Leh Market and henceforth started my vicious cycle of puking and drinking water. At this point I still thought may be it was just food and lack of sleep. But Meh.
Next day, feeling better, we started our journey to Khadungla Pass. Excitment was at its highest and hence the illness took the backseat. But well, this is AMS we are talking about. And it all came back. I could not breath. Taking baby steps just to reach the board which said Khardungla Pass, felt like climbing a mountain. I was breathless in a minute. Fortunately, this is common at Khardungla Pass and they have a medicare center present. Also, we were carrying oxygen cyclinder. But I refused to take it. And said I am fine.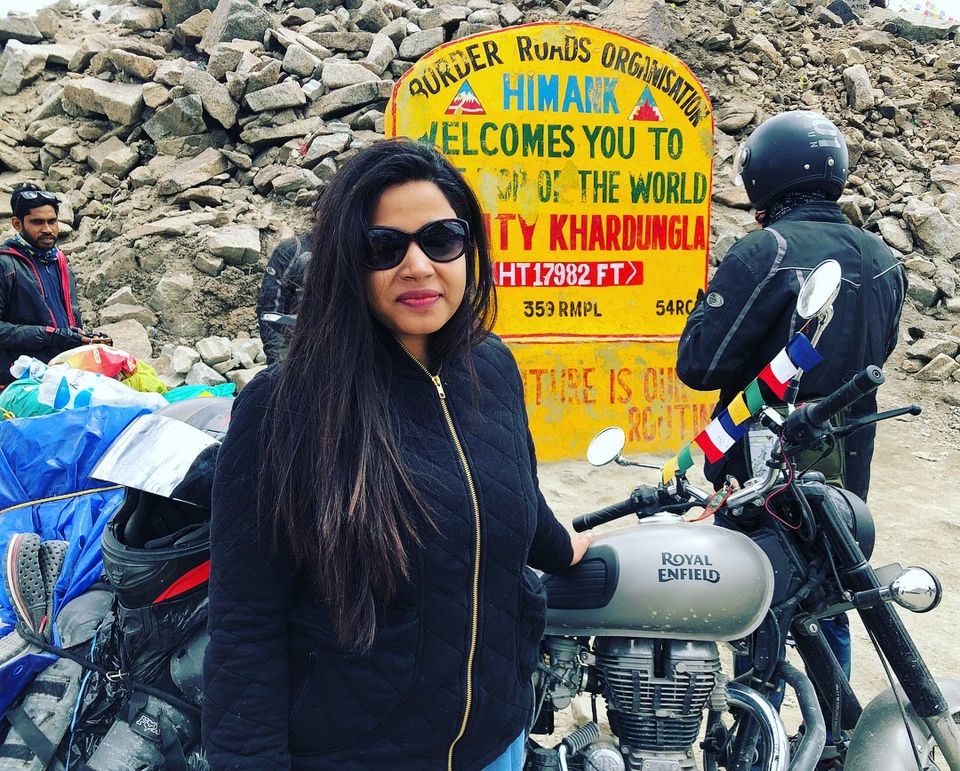 After around 15 mins in Khardungla Pass ,we started for Nubra Valley, which by God's grace is little lower than Khardugla pass , 11000Feet. But that takes time, and hereby started the worst headache ever. Further down after few kilometers, I puked and then took paracetamol. Felt a little better actually.
Nubra was good. And I thought, I have finally conquered AMS. But wait, after a stop of 2 days we started towards Pangong which is mere 15000 feet.
Now Pangong is beautiful. And I was feeling at top of the world. We played around the water, took thousands of pictures and videos and exerted our-self as much as humanly possible (ok may be a little less).
We reached our hotel. Took rest. And by night, head ache came back. I slept(at-least tried) with the headache and next morning, even moving from the bed was difficult. I was again breathless. And again, they have a medicare center right there. We went to the center, the lady doctor told me to take a paracetamol and oxygen.And also adivsed that one should take diamox before coming to such altitudes.Anyways I took paracetamol and oxygen as advised, and yes after around 30 mins I felt better.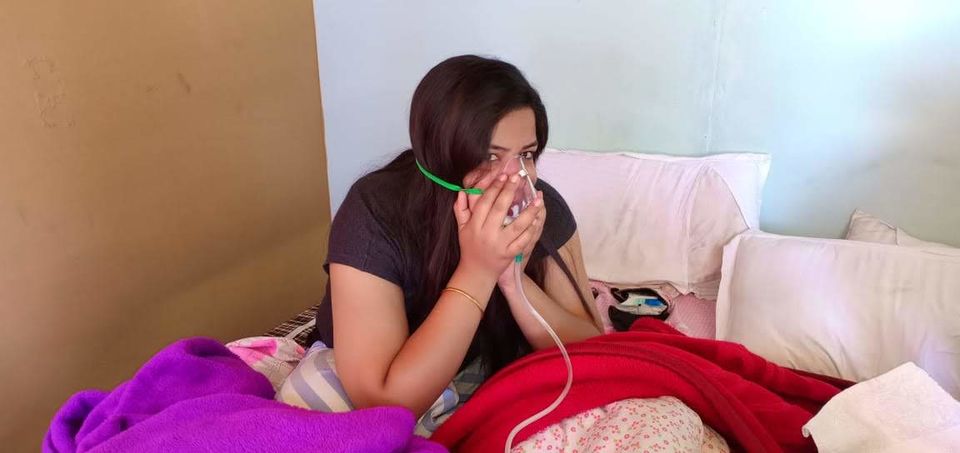 We left for Leh afterwards and hence did not had to face the torture again.
So in short, follow the below:
1. Take diamox 2-3 days prior to going to Ladakh.
2. Give time to your body to acclimatize, else it may ruin your trip.
3. Do not try to be brave. If, I had taken oxygen and paracetamol when the head ache started. I might have saved few hours of suffering. But, the thing is when you see other people around you, doing just fine. It is hard to admit that you are getting affected. But this is how it is.
Also note, this usually depends on person to person. We were 7 in our group and only 2 were affected. You could be in those 2 or not. So it is always better to be , as we say it; Better safe than sorry".
P.S: Inspite of the AMS, I loved every moment of my trip , ok barring the ones where I had headache. It is a lifetime trip and one should not skip it just because of issues due to high altitude. Just prepare better.