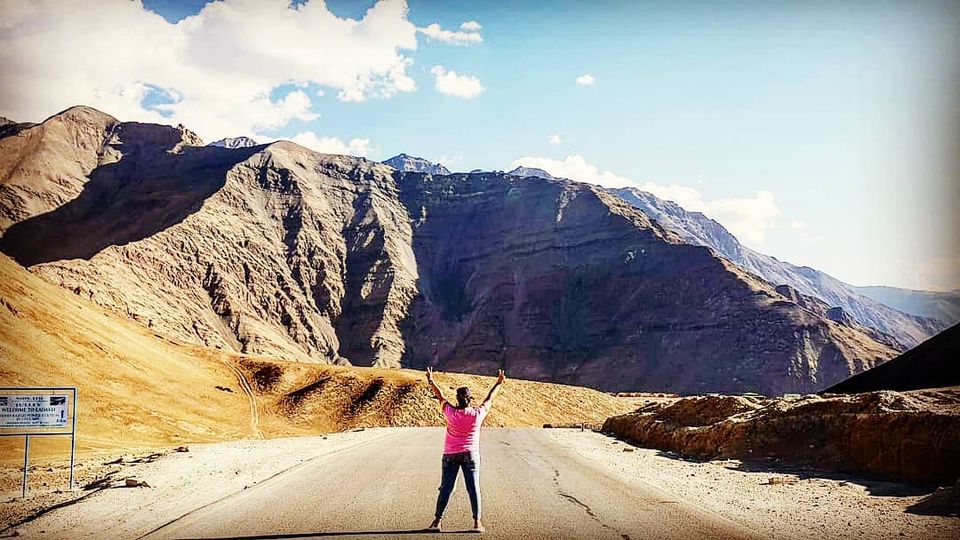 As we (me with my loved ones) make our way to Ladakh, I see the barren landscapes illuminated by the glimmering sun. Monks are everywhere and monasteries dot the landscape – that's when you know you've arrived in one of the most spectacular places on Earth!!
On reaching Leh we checked into our abode at Ladakh Sarai Resort, Saboo Village. The terrace was magnificent allowing us the Ladakh's star-spangled sky. Slowly but surely I could see my fantasy – of experiencing some of the most remote landscapes in the world – come to life!
A road trip to Ladakh is no small feat - it is well and truly the stuff of dreams. Ladakh's soundlessness, its cobalt blue skies, bright rainbows, and glistening lakes are pure magic. This road trip boasts of iconic landmarks such as the highest motorable road in the world Khardung La, Changla La Pass leads to the splendid scenic drives in remote regions. It is truly a road trip like no other!!
It's Gorgeous panoramas await you on this road trip.