My Day 2 ride came to a halt at Belgaum where I stayed at a friend's place. I reached Balgaum by riding through Dandeli Forest-Haliyal Route thinking to find some wildlife but unfortunately apart from the adventurous nothing much I came across.
On Day 3 I started bit late from Belgaum after a drone photo-shoot that will be posted soon and ride towards Maharashtra Border to take diversion for Hidkal dam and Godchinamalaki Falls.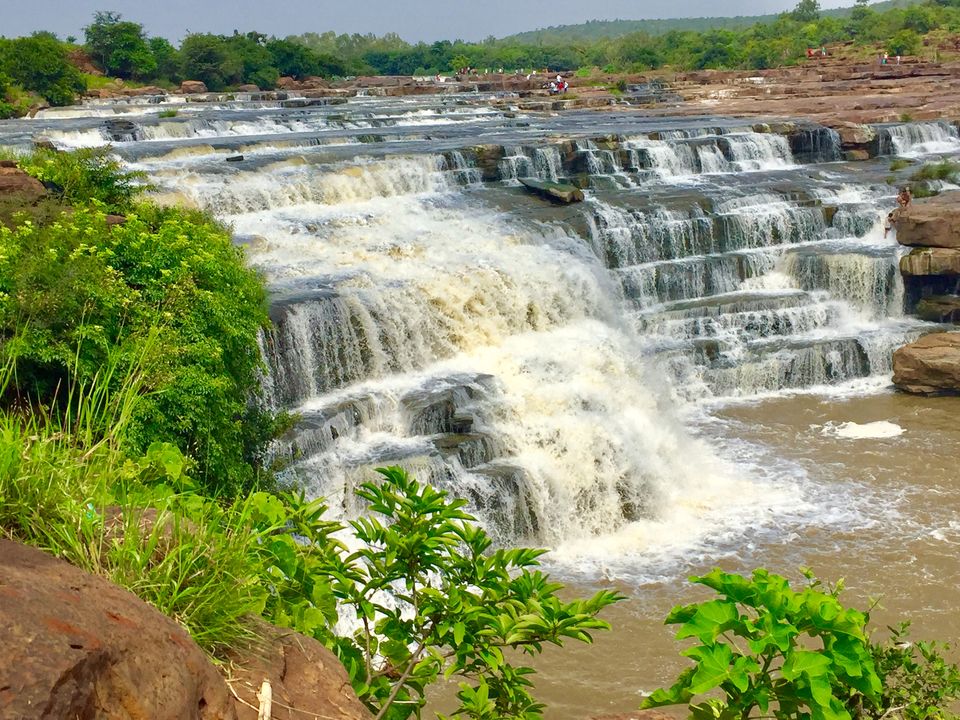 My initial plans was to visit Gokak Falls starting from Belgaum on Day 3 but friends at Belgaum suggested to visit Hidkal dam and Godchinamalaki Falls on the way without much detour. Believe me pals both these places were angelic with post monsoon surplus water adding ornamental beauty.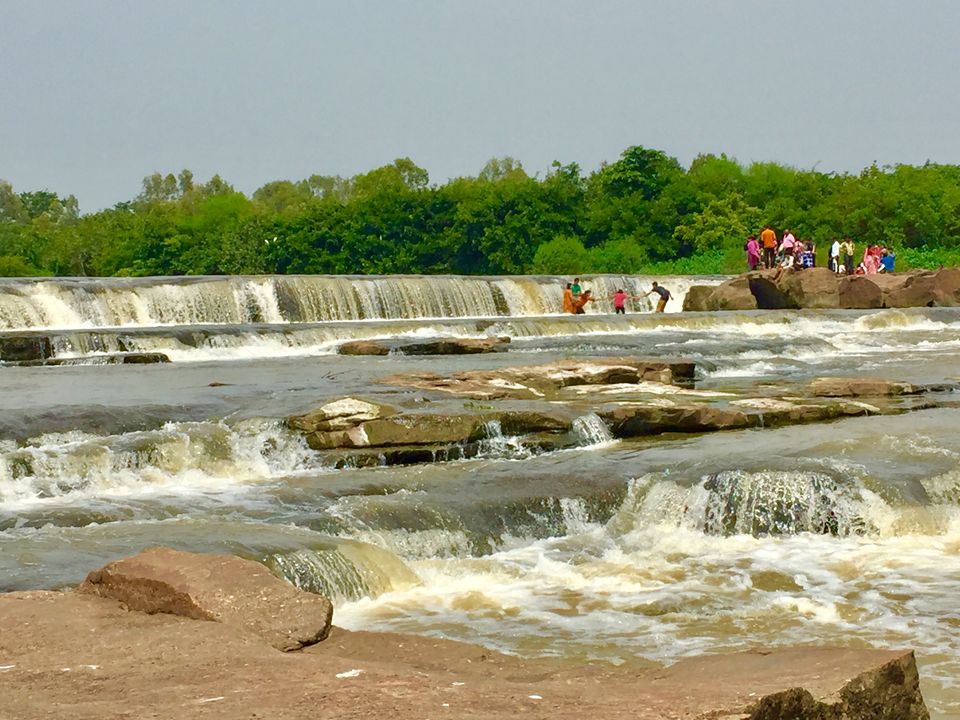 - Description:
HIDKAL DAM: Is located in the Hukeri town of Belgaum district, Karnataka state. This dam is constructed in the Krishna basin across the Ghataprabha River. It is an earthen, gravity type dam constructed with the main purpose of providing irrigation to the nearby agricultural land and water to the hydroelectric project.
The dam has a length of 10183 meters, height of 62.48 meters and 10 Vertical Crest Gates. The construction of Hidkal dam was completed in 1977. The dam is named after Raja Lakhamagowda Sardesai, philanthropist and Zamindar of Vantamuri.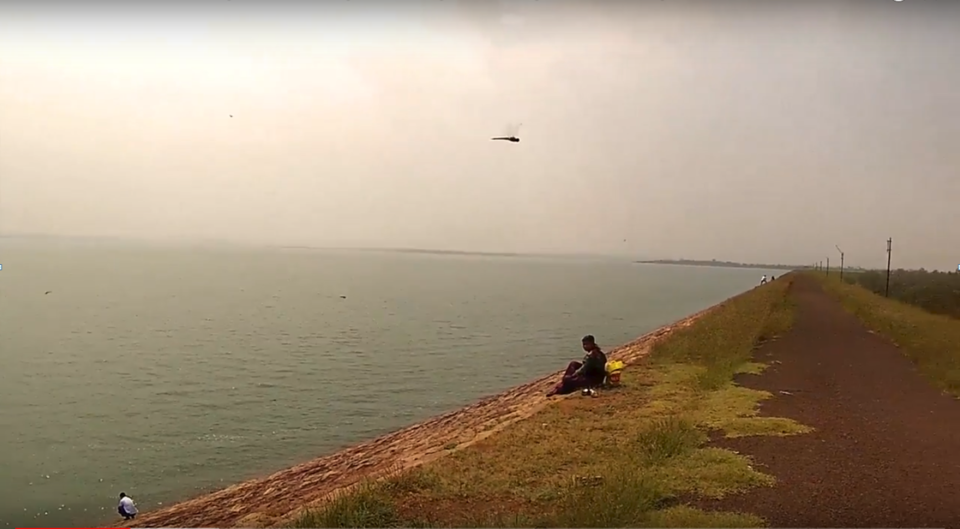 Godachinmalki Falls which is also known as Markandeya falls is located in a deep green rugged valley formed by Markandeya river in Belgaum district, Gokak Taluk, Karnataka, India. It is 15 kilometers away from Gokak and 40 kilometers from Belgaum.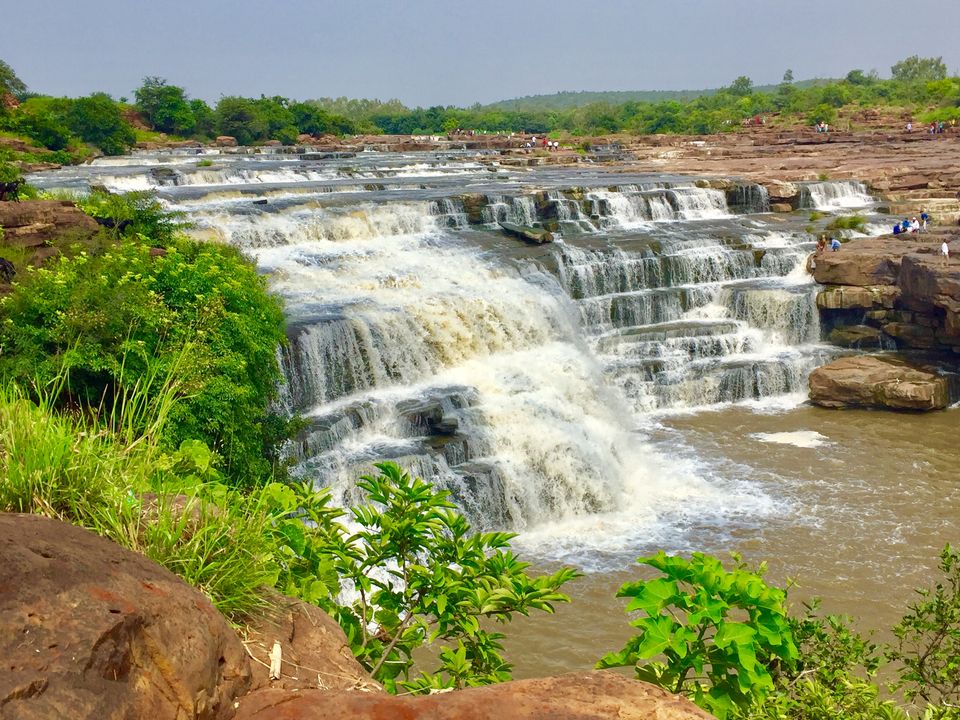 This falls offers great time to play in the cold water which take a leap over a flat rock and fall from a height of around 10 feet where one can stand below the falling water to take a cold shower. I saw a decent number of crowds. It's a must visit place en-route Gokak Falls. But be careful of slippery surfaces and sometimes sudden flow of water which gets rough and faster.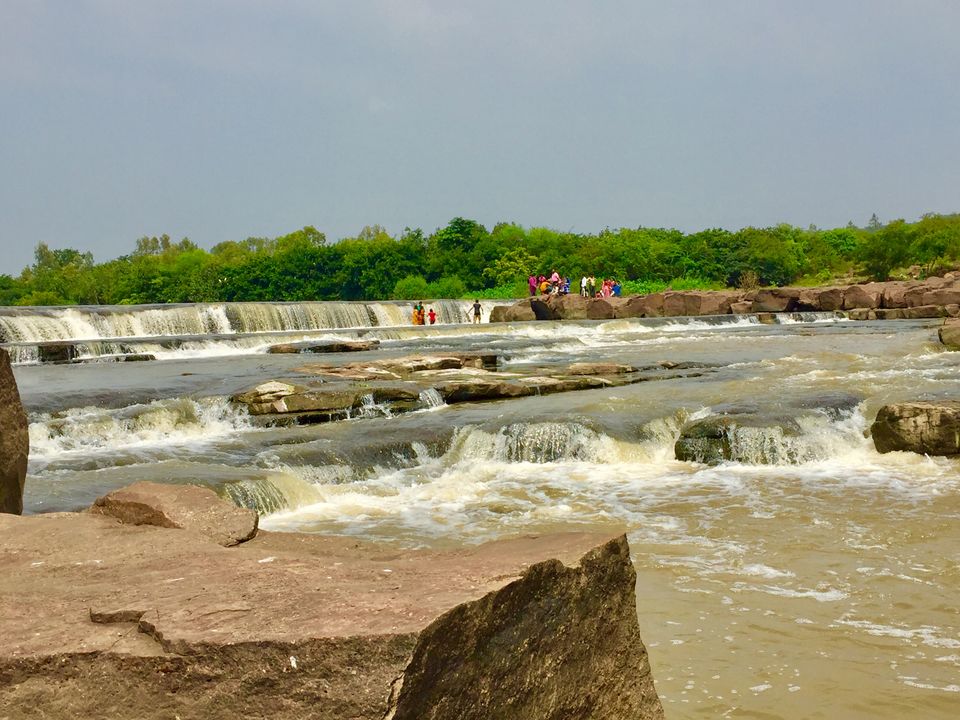 Nice quality time can be spent with friends and family as it's easily accessible by all age groups.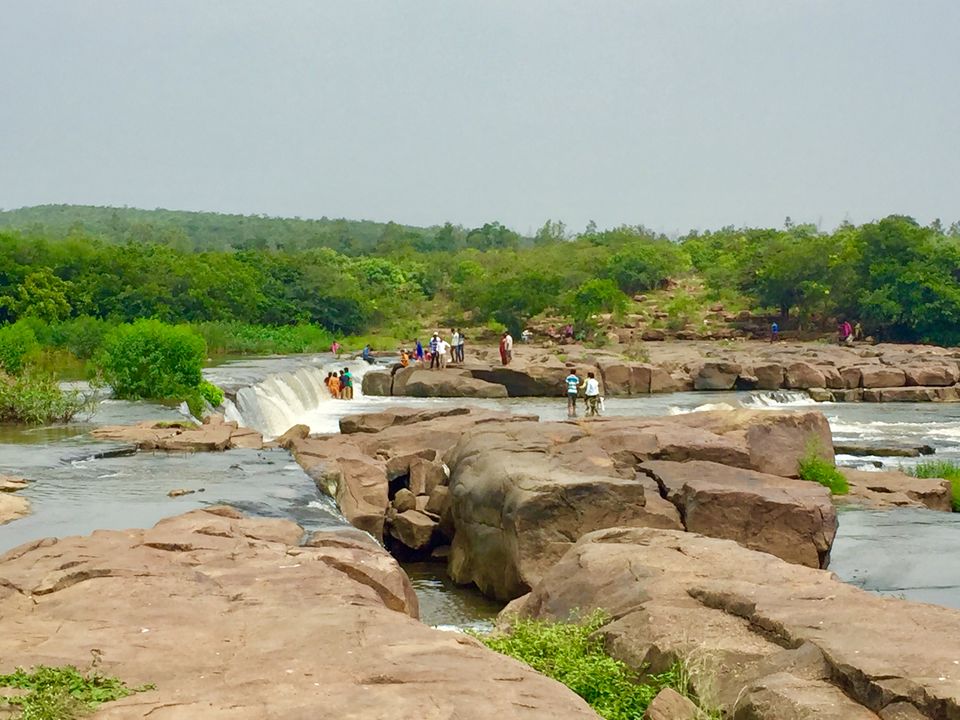 After the first leap the water flows for around 300 meters and takes a final plunge falling from a height of approximately 40 feet which is more fascinating view where getting into the waters is a threatening task but the beauty can be appraised. There are two routes to this falls one route is a trek route for about 1 kms post parking and the other route which I took in the video by which vehicle can reach very closely, best to ask locals for the route.
Route: I started form Belgaum and after riding for around 45 kms on NH 48 took left diversion immediately after Hattargi Toll Plaza form Hidkal Dam cross towards Gokak Main road state highway 134. Hidkal Dam was aside the main road for which no detour is required. Riding forward from Hidkal dam took right diversion towards Ankalgudiketra and Mavanur to reach Godchinmalki Village. There are two route to reach waterfalls, once you will approach Godchinmalki Village following the above said route take first left to reach the falls directly. In second route you need to park your vehicles and walk for around 1.5 kms.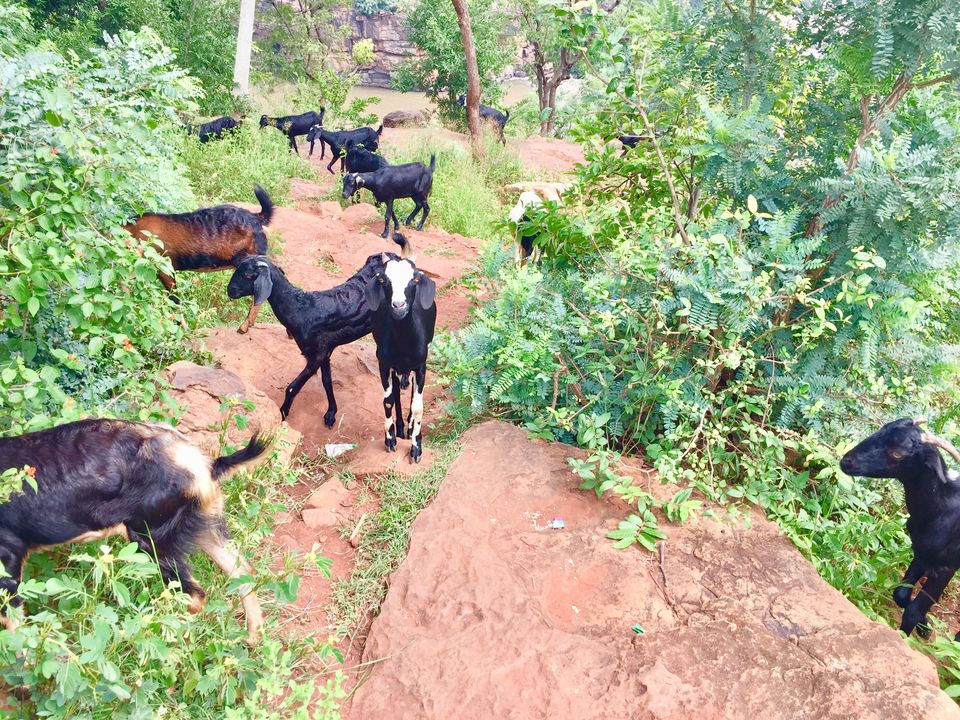 P.S: Please keep this place litter free. Since you will not find waste bins here so kindly carry extra bags to collect residue of edible items. No parking or entry fee ;)