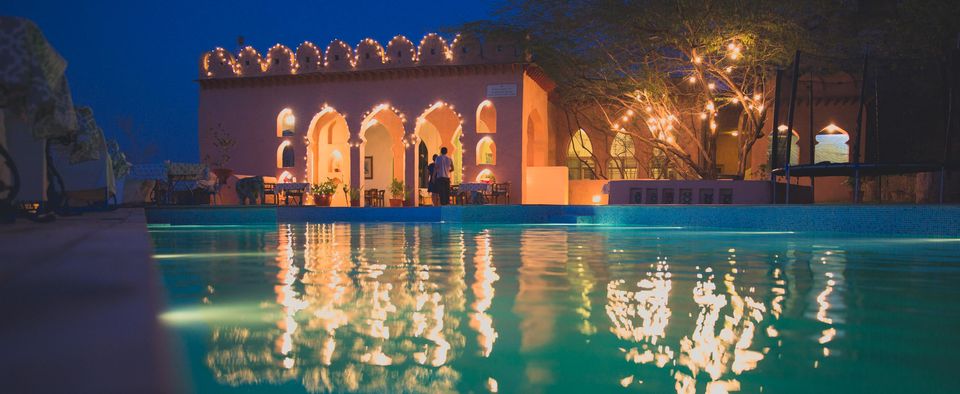 To make the most of our Good Friday weekend, we decided to visit our 3rd Neemrana Hotels property in Kesroli. The fort is over 700 years old and is the oldest property that Neemrana has restored.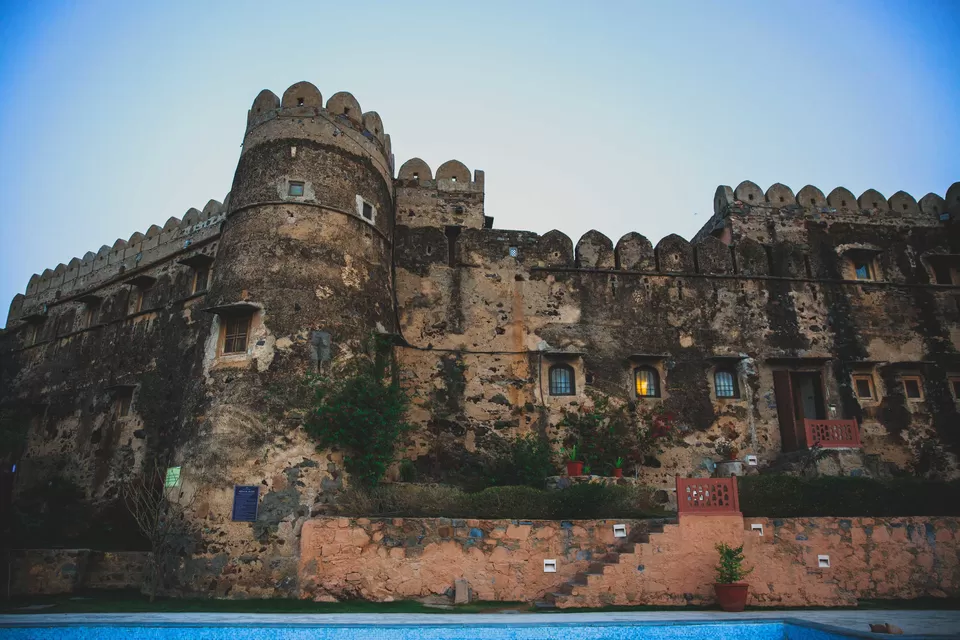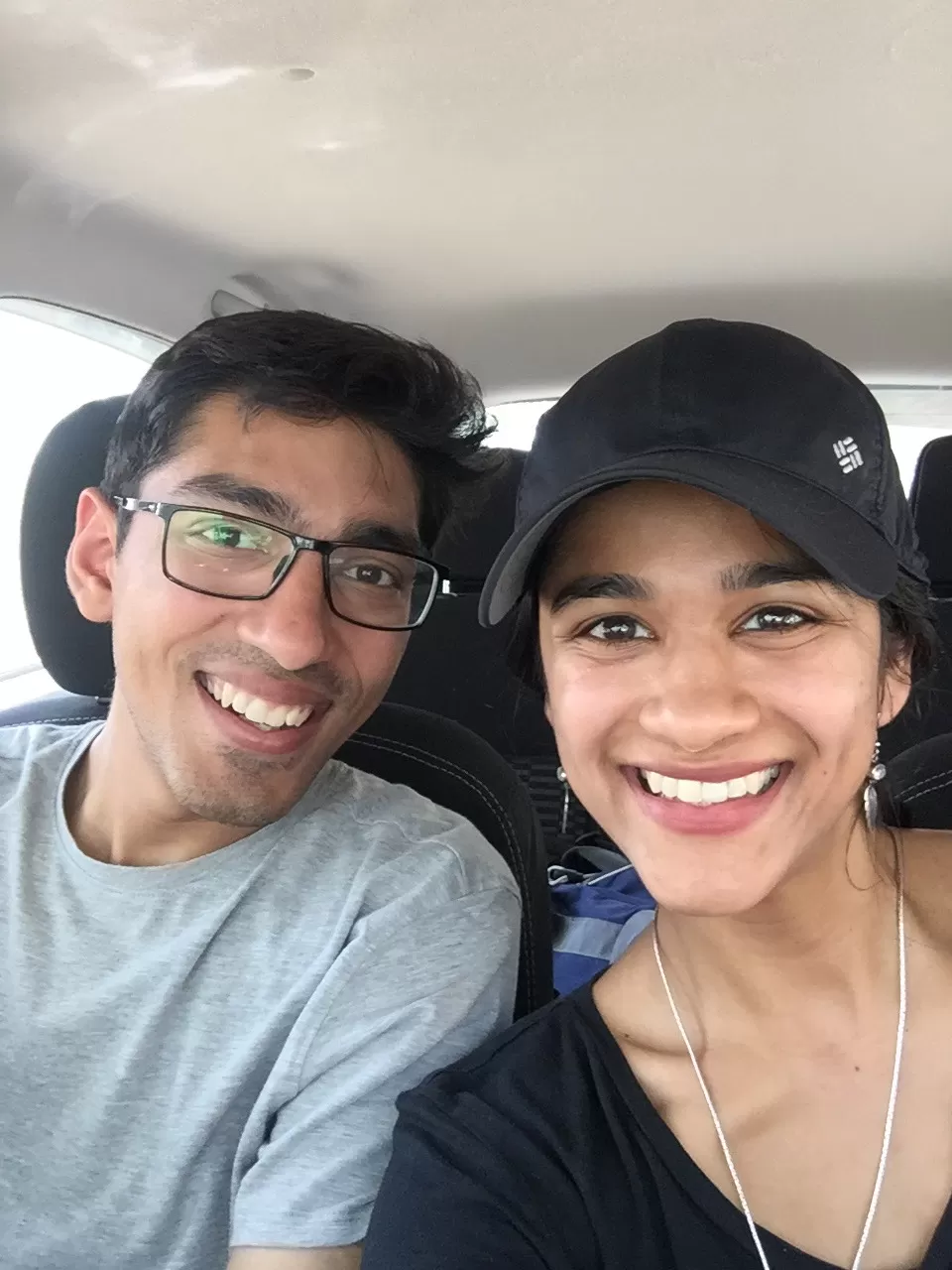 As always we drove down from Gurgaon using trusty google maps, 2 hours in we passed the sign for Tijara! Battled a dust storm for another hour and then finally reached Hill Fort Kesroli!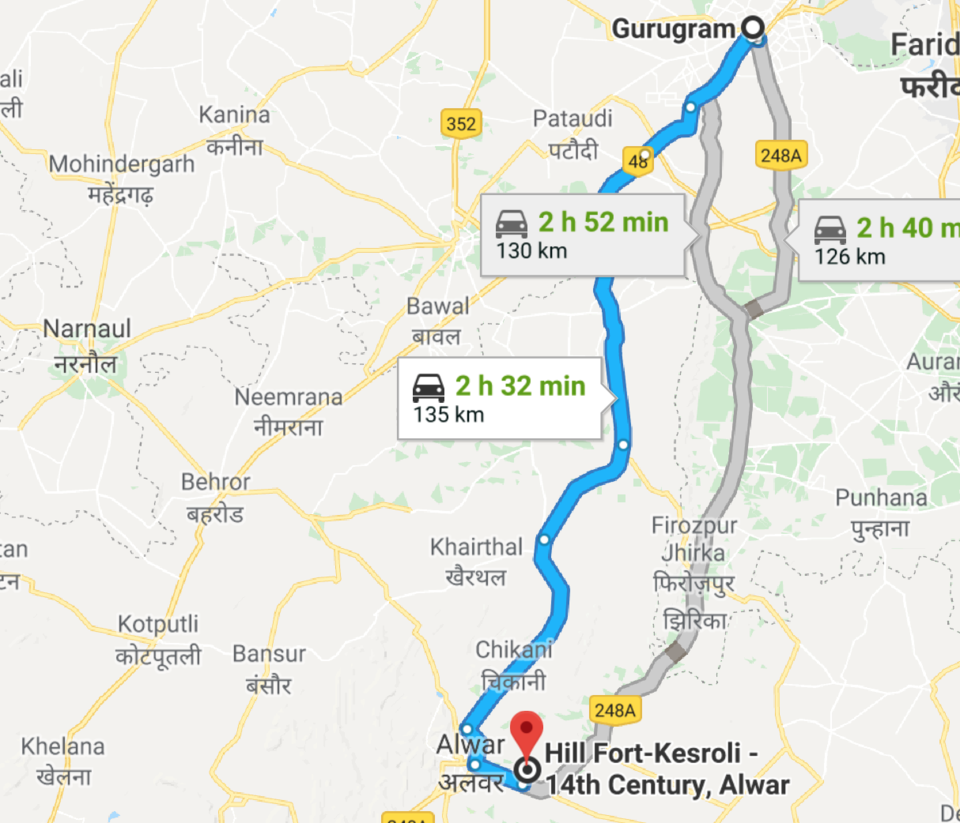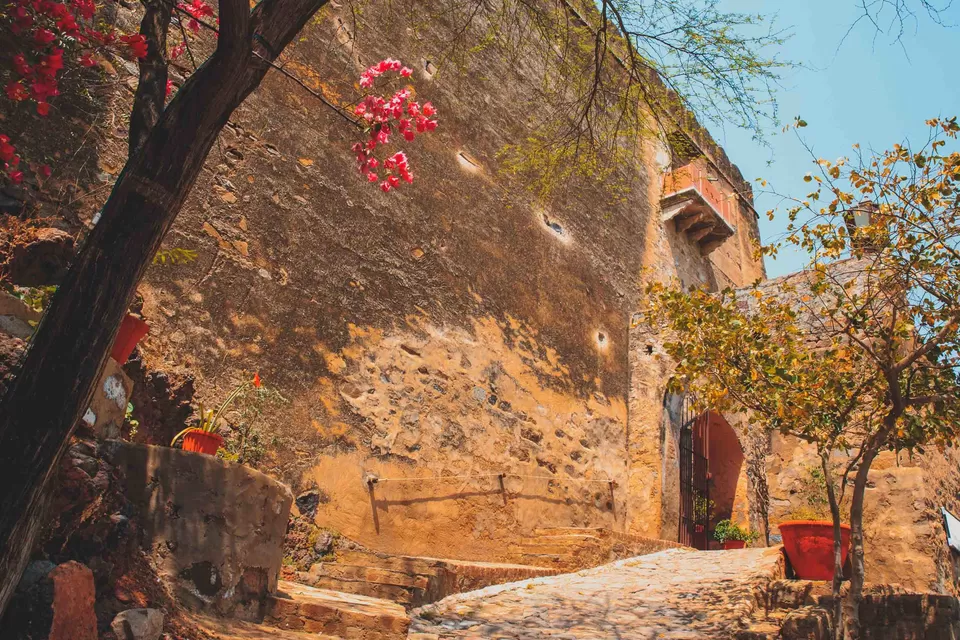 The Fort is beautiful, rising up suddenly on your left, atop dark Hornstone Breccia rocks.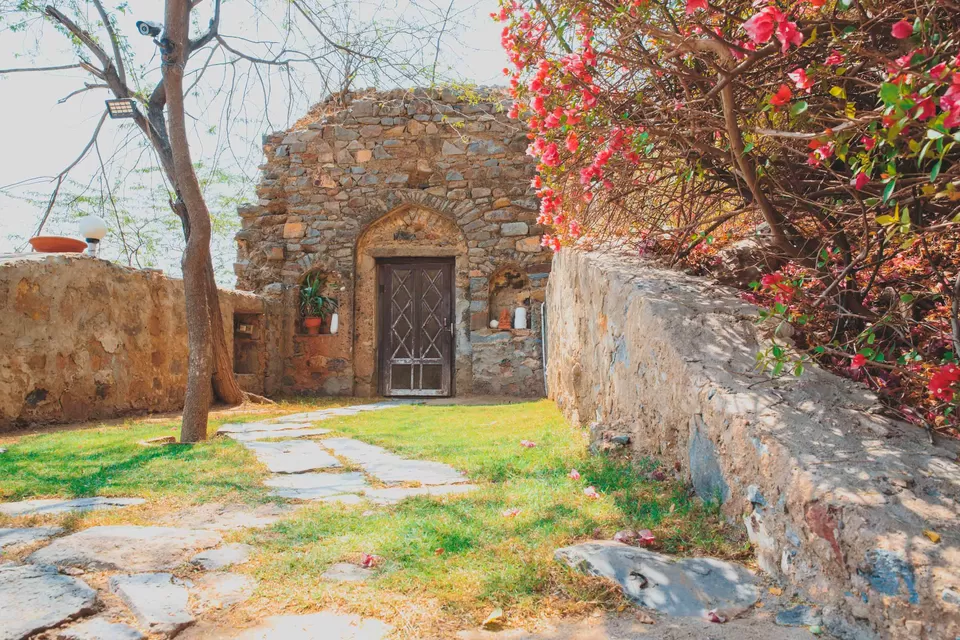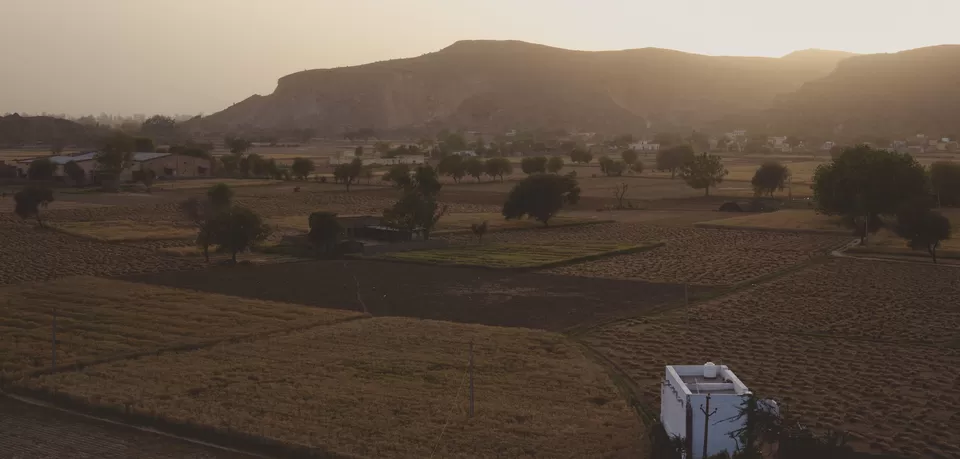 Once you're at the fort, you're rewarded with splendid views of the fields from its ramparts.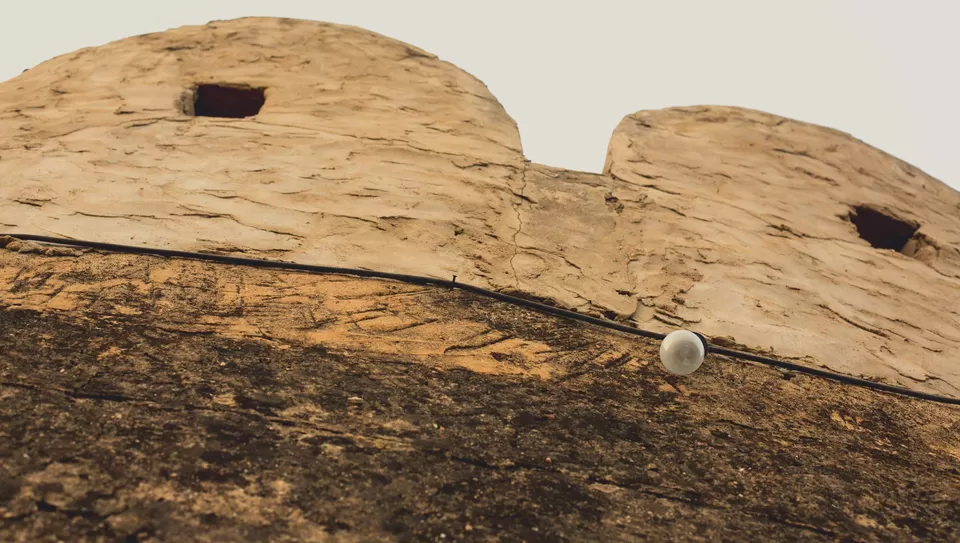 After our arrival, were rewarded with evening tea, biscuits, pakodas and chocolate brownies!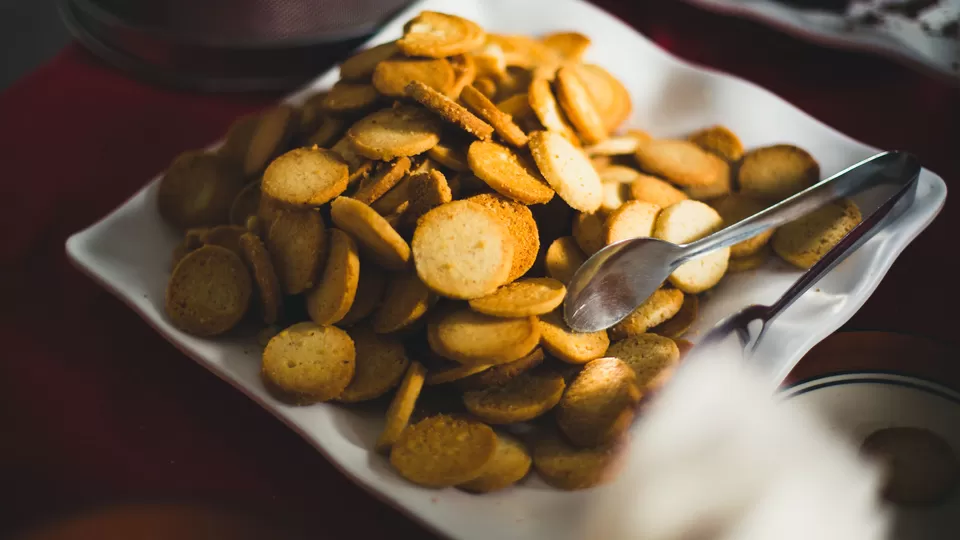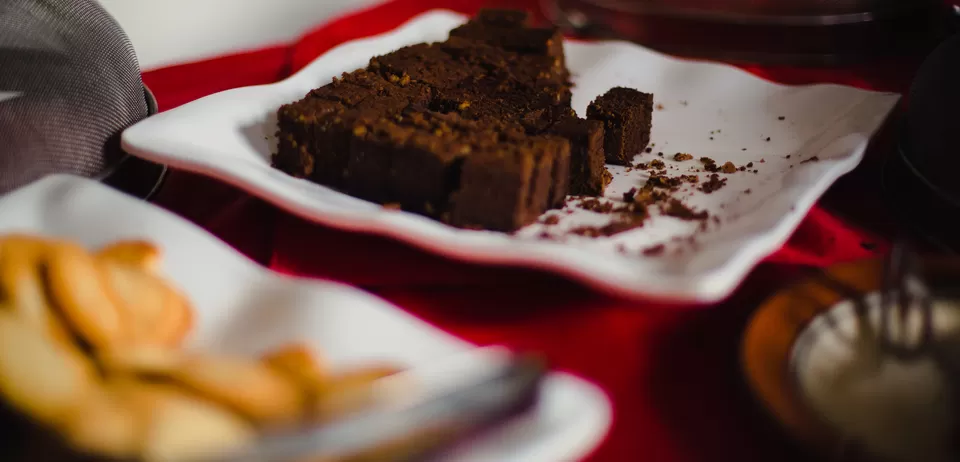 Tea was served near the courtyard gardens and was a real treat.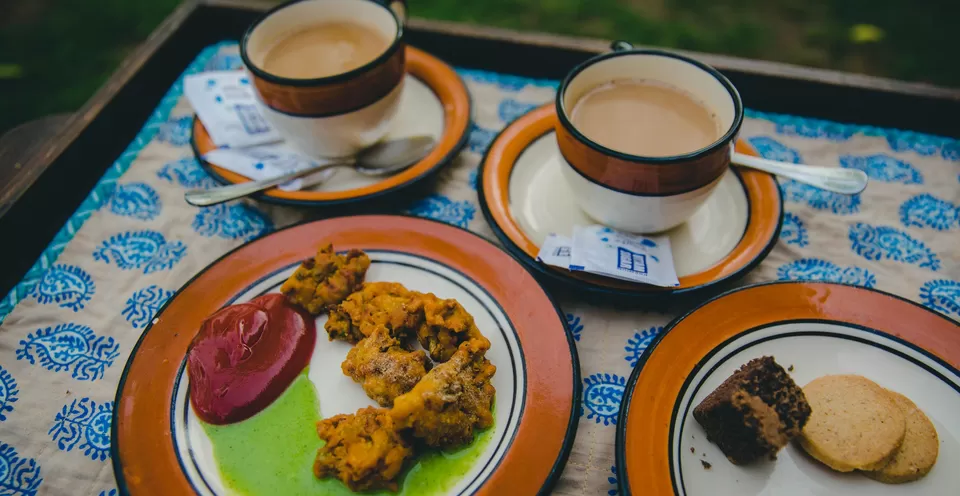 There was a lively game of badminton going on, lovely pink bougainvillea grew along all the walls and the trees had bird cages and fairy lights just waiting for the sun to set so they could be all lit up.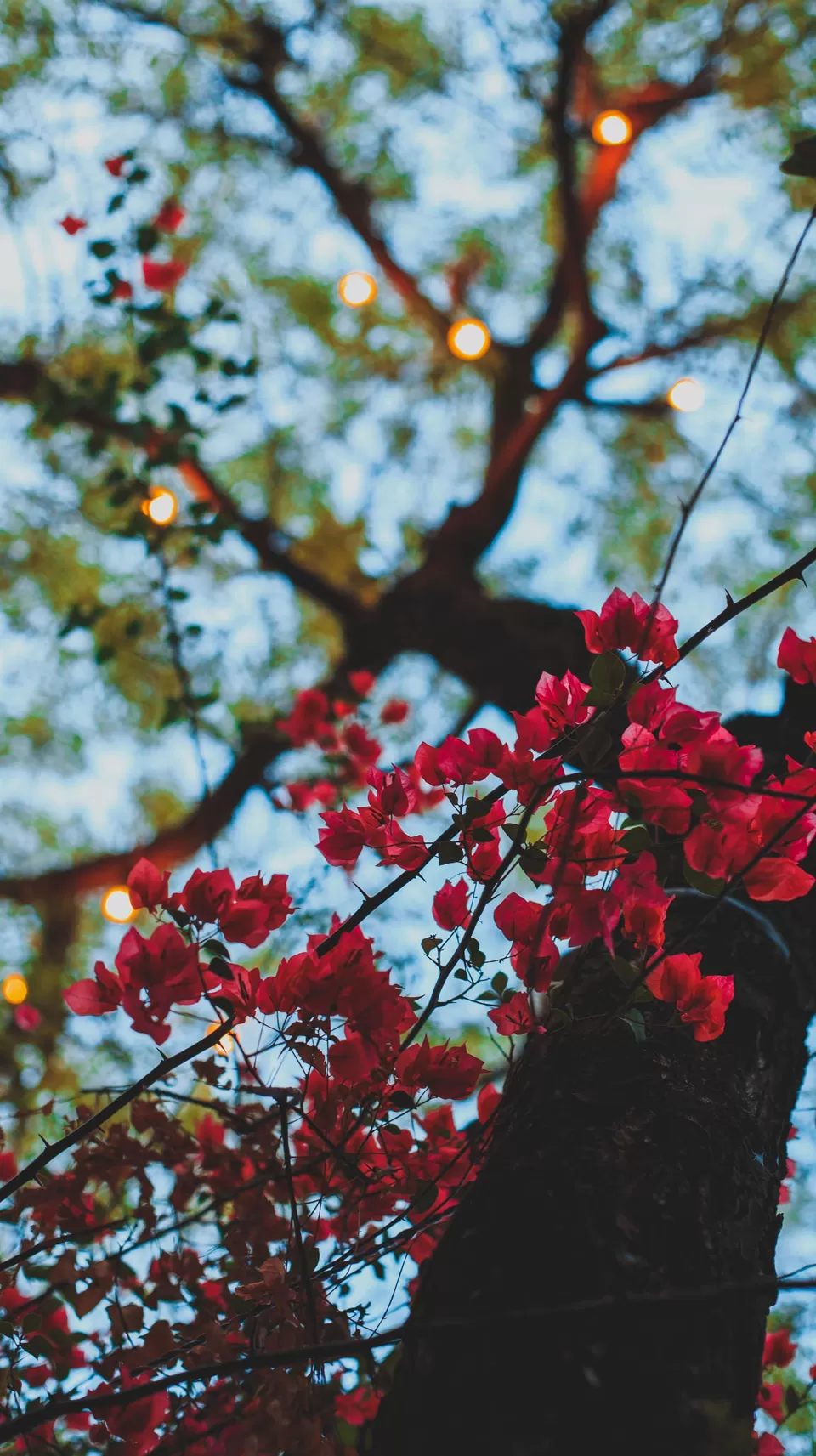 After tea, like the intrepid explorers we are, we set off to discover all the hidden nooks and crannies of the fort. We had two nights to spend and not a moment to waste!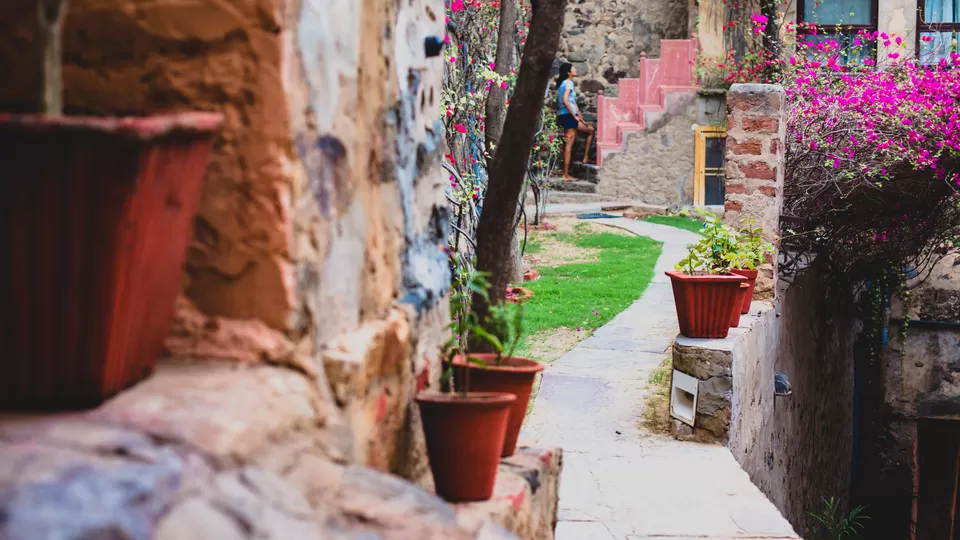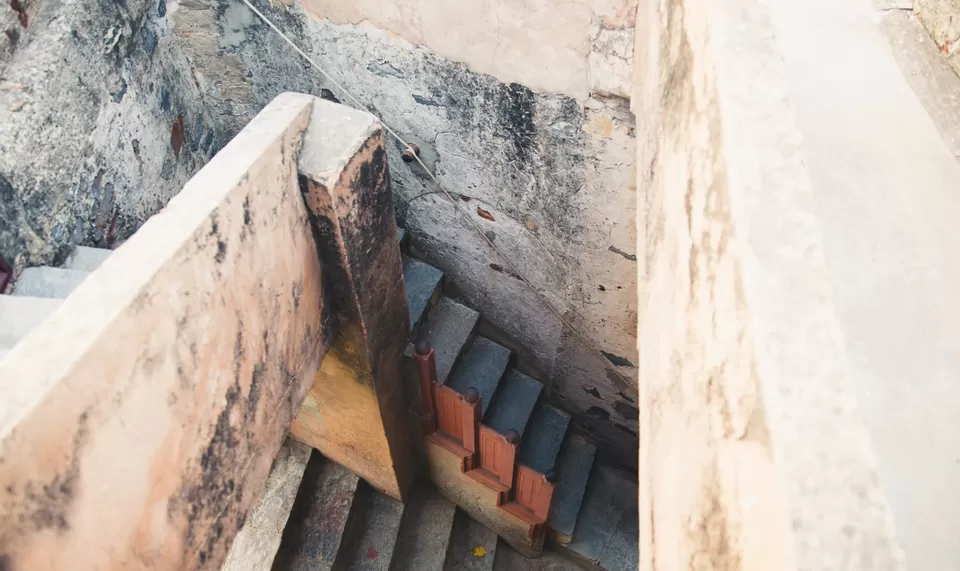 The fort is dotted with staircases that can easily be missed but once you climb them, there are vantage points everywhere.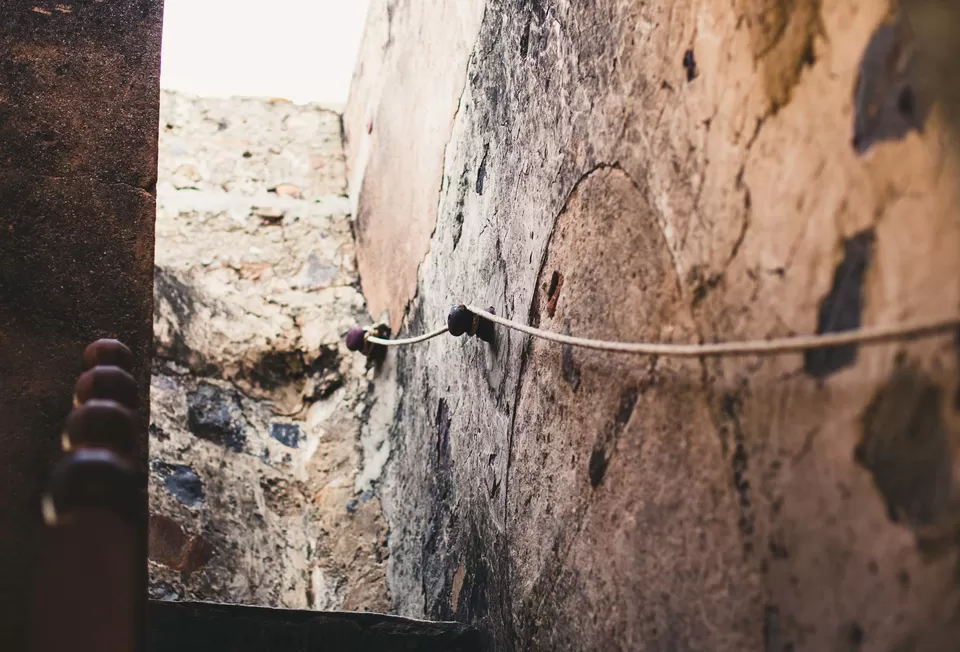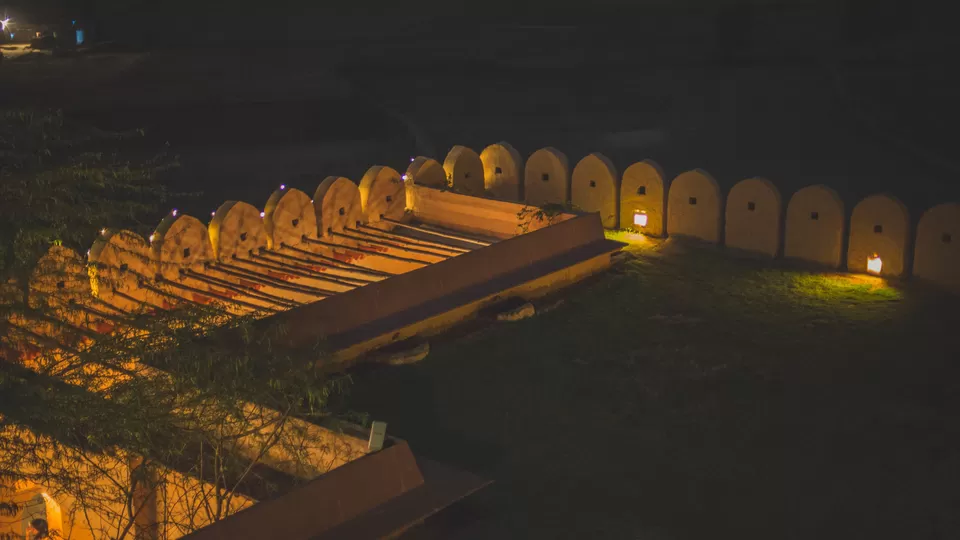 Balcony's tucked away, the pool below you and a sunset garden where we lay down after dinner and did some star gazing until the mosquitoes decided to make us their dinner!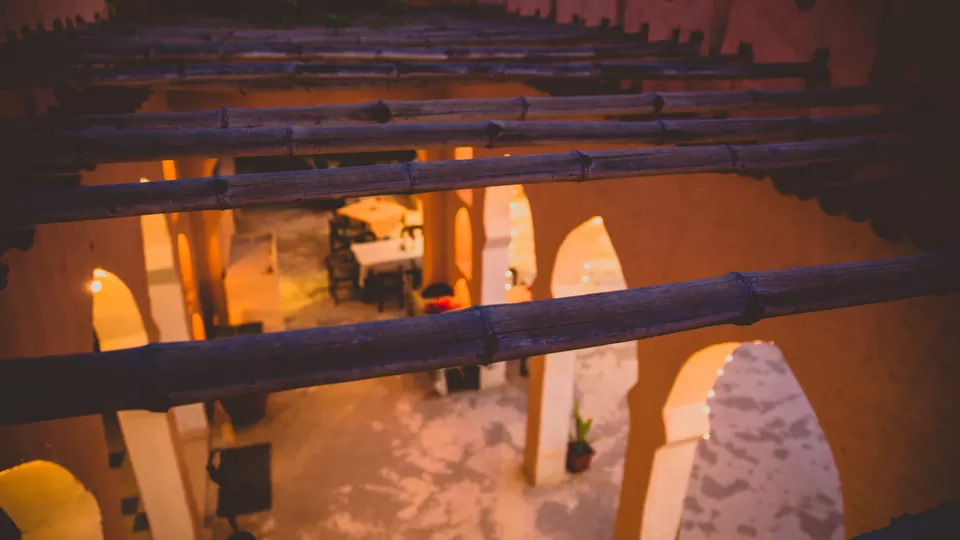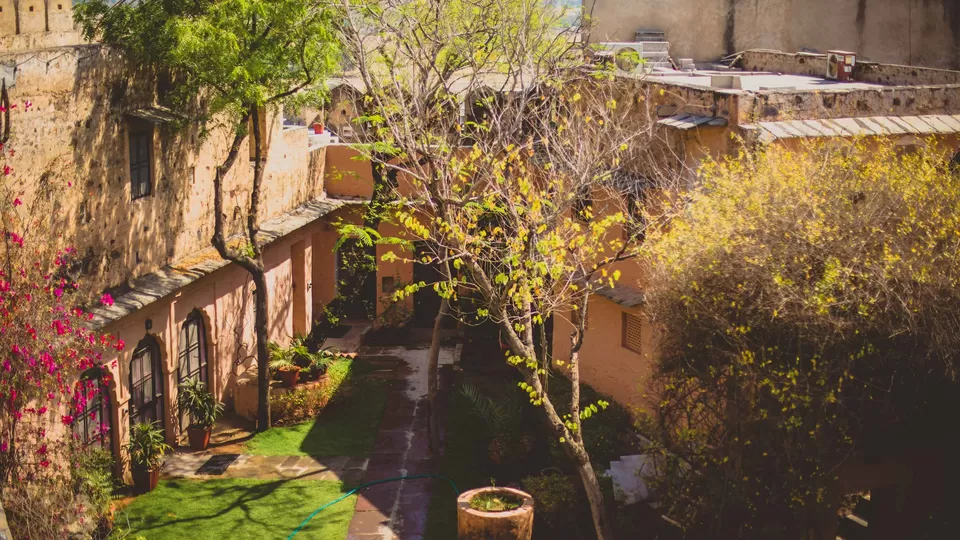 Aside from the sunset garden the fort has interior gardens in the Mardana and Zenana quarters, perfect for that early morning or evening stroll (night night in our case where we took our shoes off and squished our toes into lovely cool grass, I can think of a precious few things that are as de-stressing).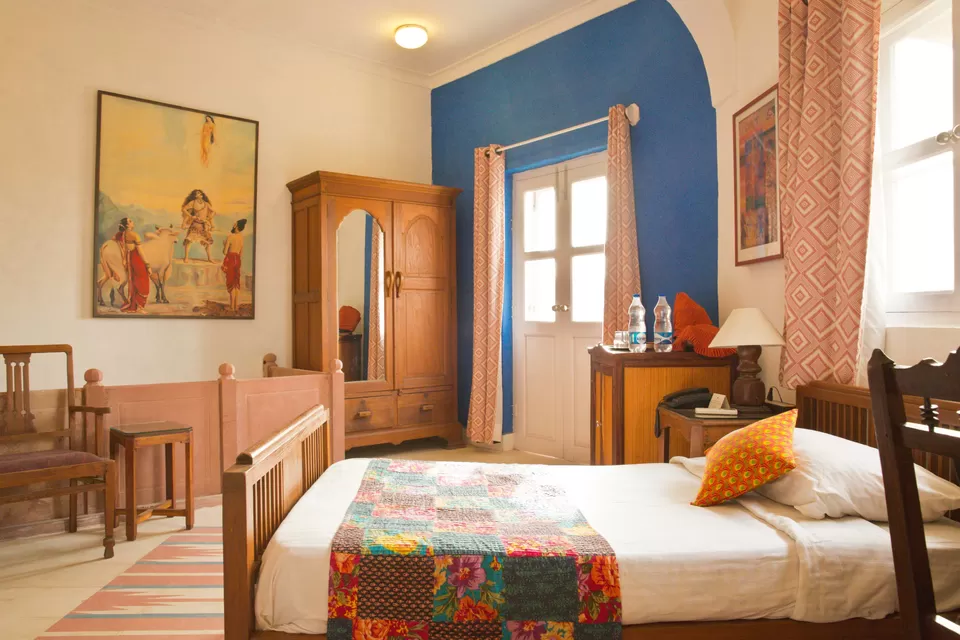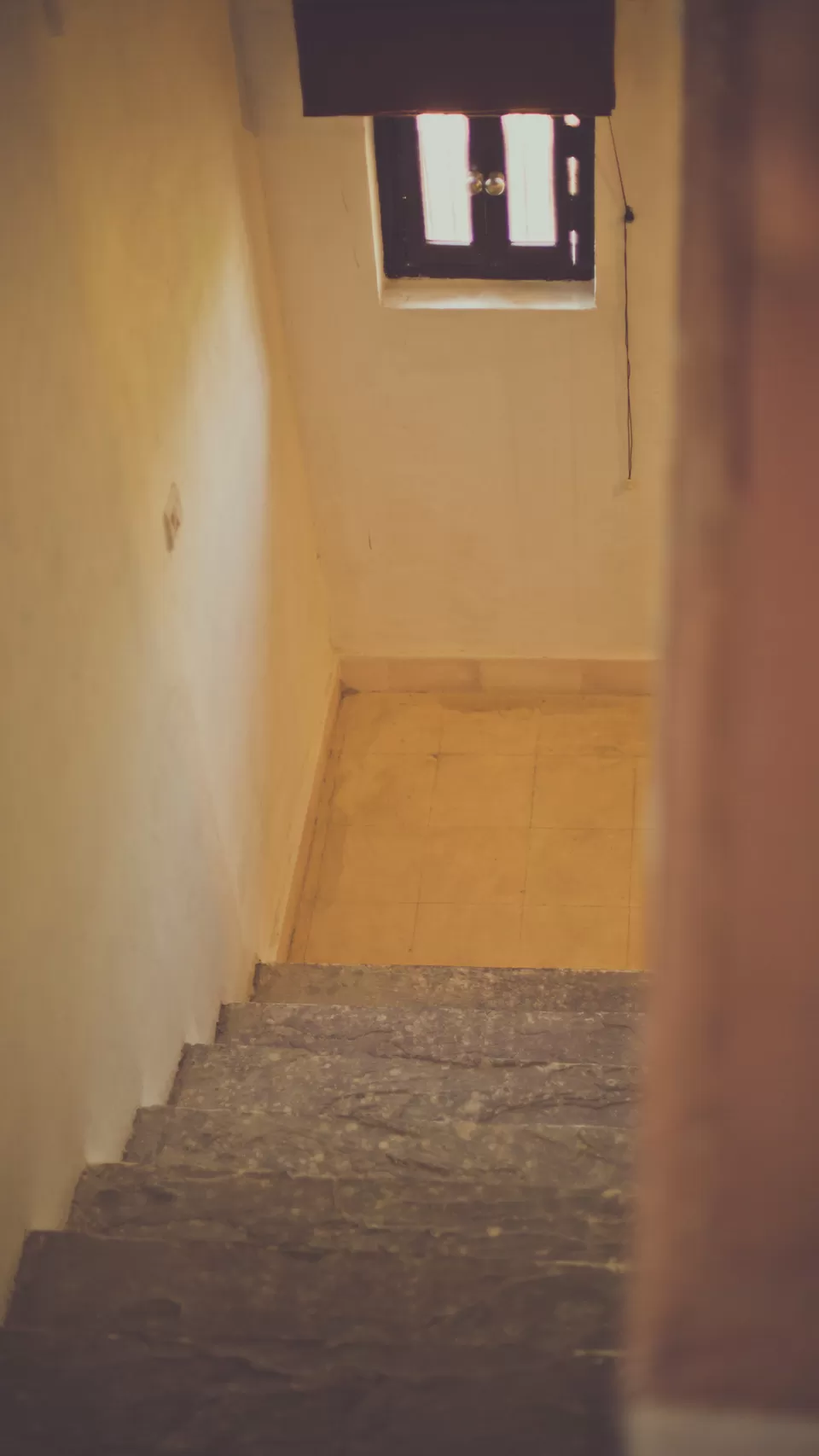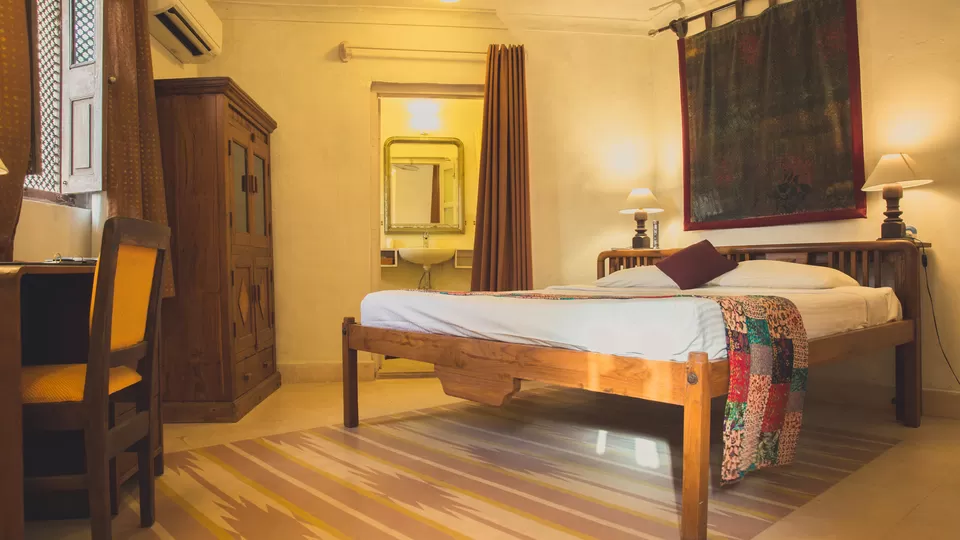 Our room, the lovely Sultan mahal was a duplex suite under the pool .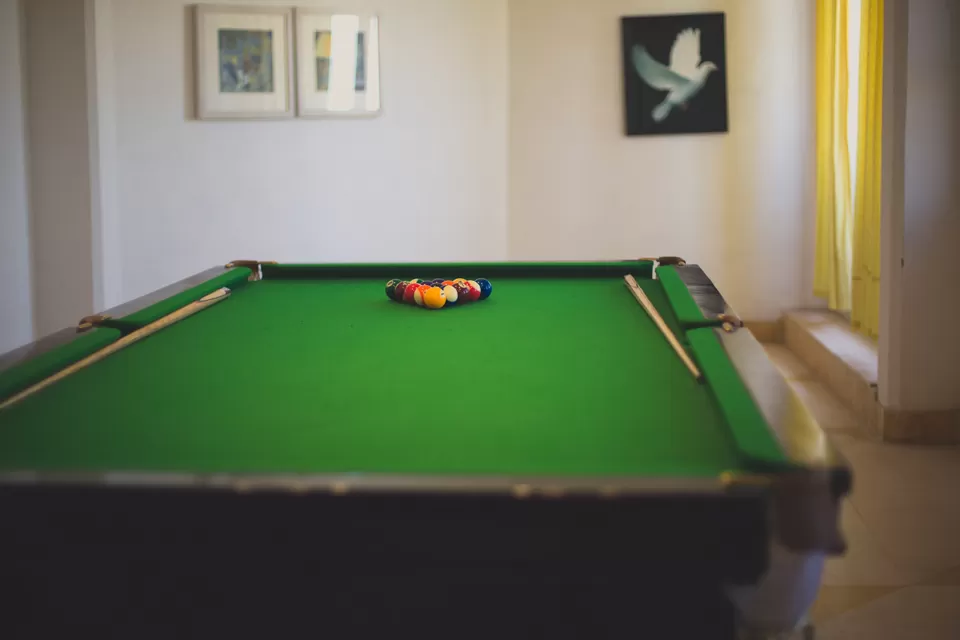 While exploring the below ground part of the fort , we found a billiards room, the spa where we had and strongly recommend the romantic chongo massage...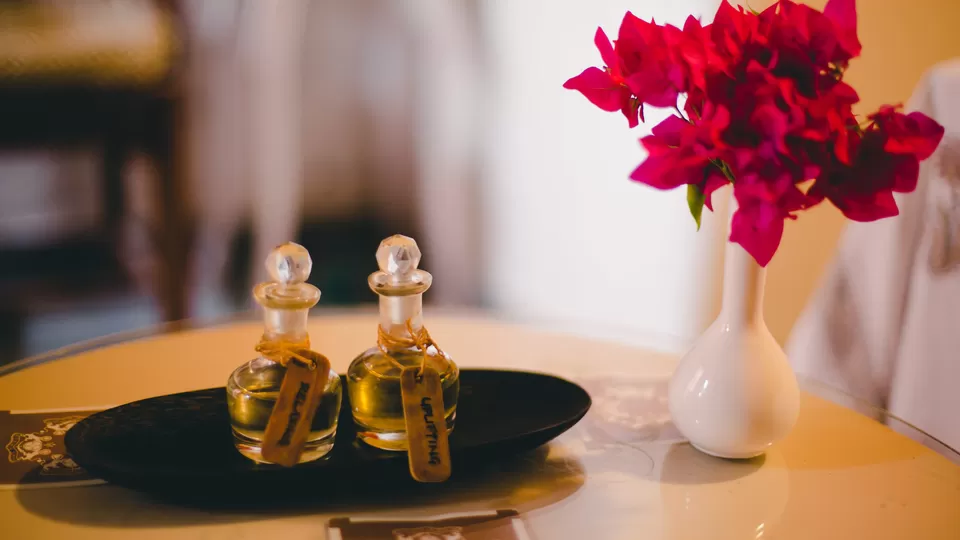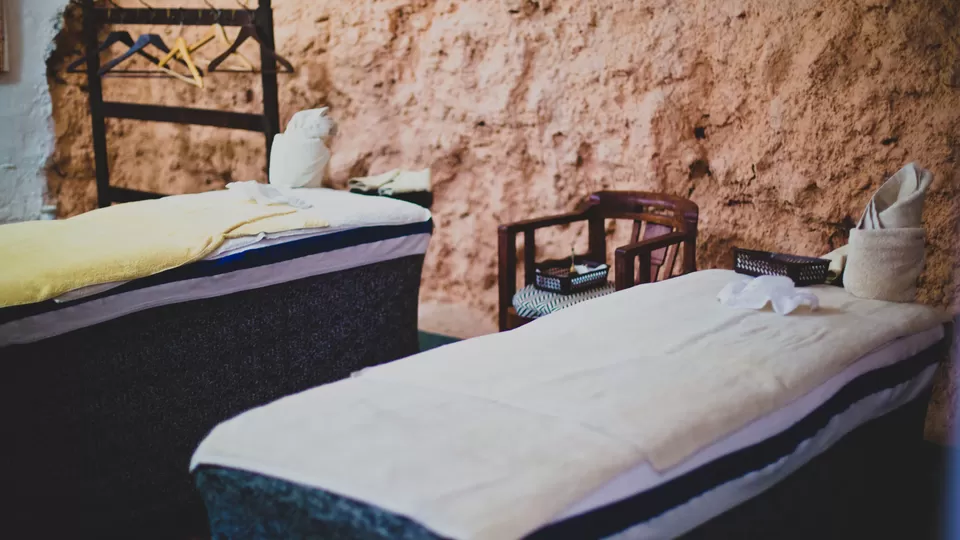 ...and a disco! A subterranean disco no less! Two floors underground.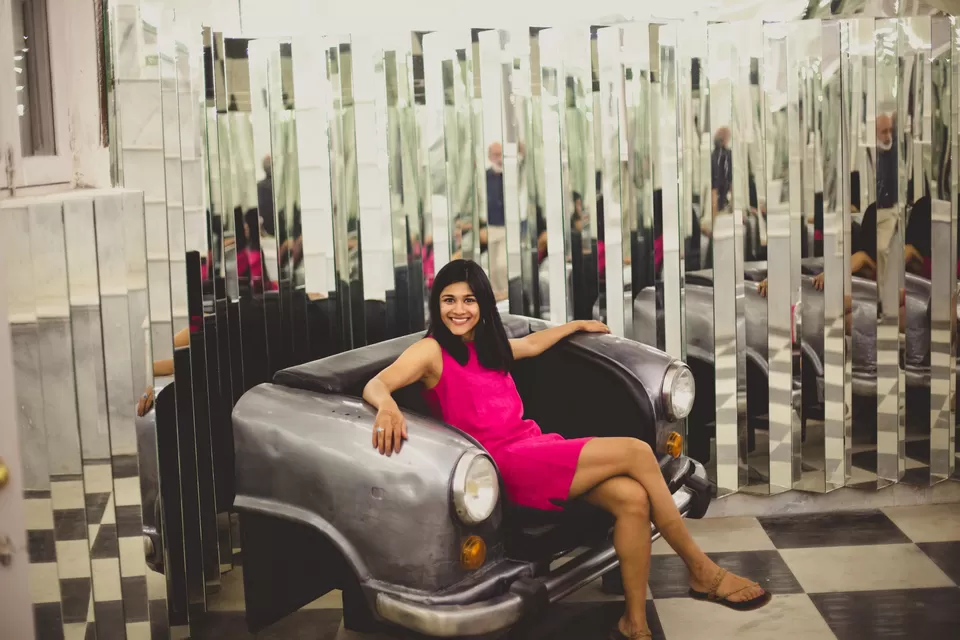 Black and white tiles, glass, and the front of an ambassador car all come together to make up this place where we were assured, you can play blaring loud Music and nobody else will get disturbed.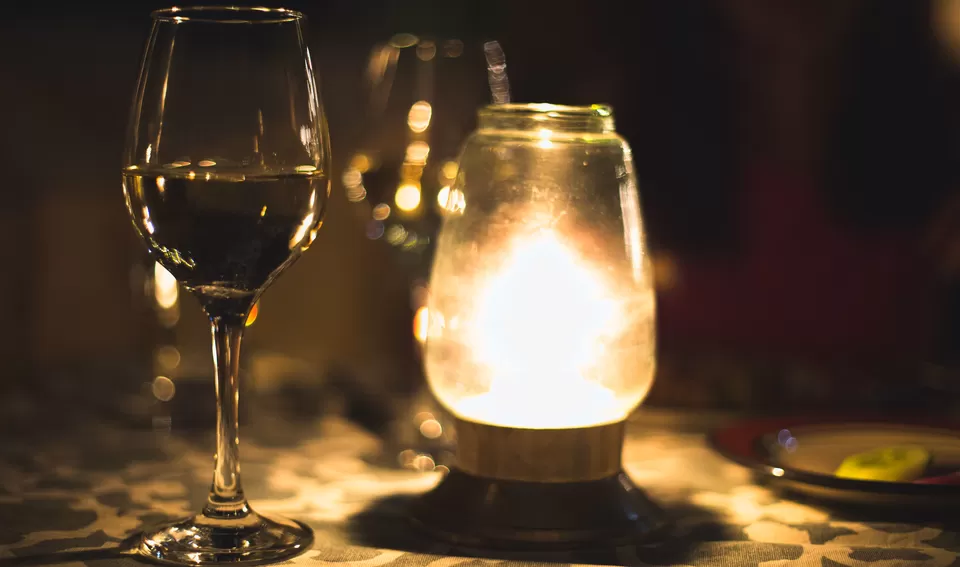 One first night there, our pool side candlelit dinner was made more special because we got to chat with Mr Aman Nath, one of Neemrana hotels' founders. A very soft spoken and interesting man, he kept us entertained with amusing anecdotes and then he took us exploring post dinner.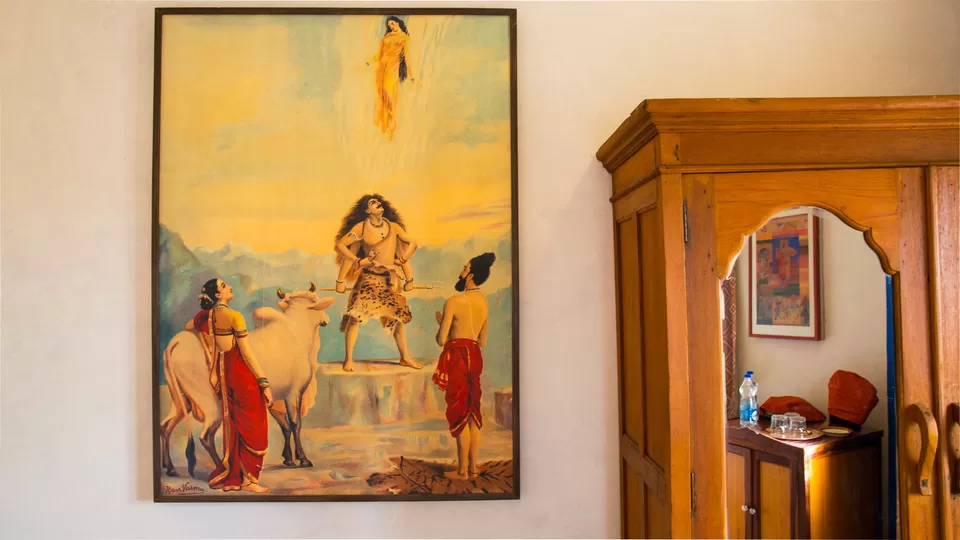 We were astounded by the fact that he knew the origin of every piece of furniture and art in any room we asked him about and in any of the properties! He had handpicked furniture in almost every room himself.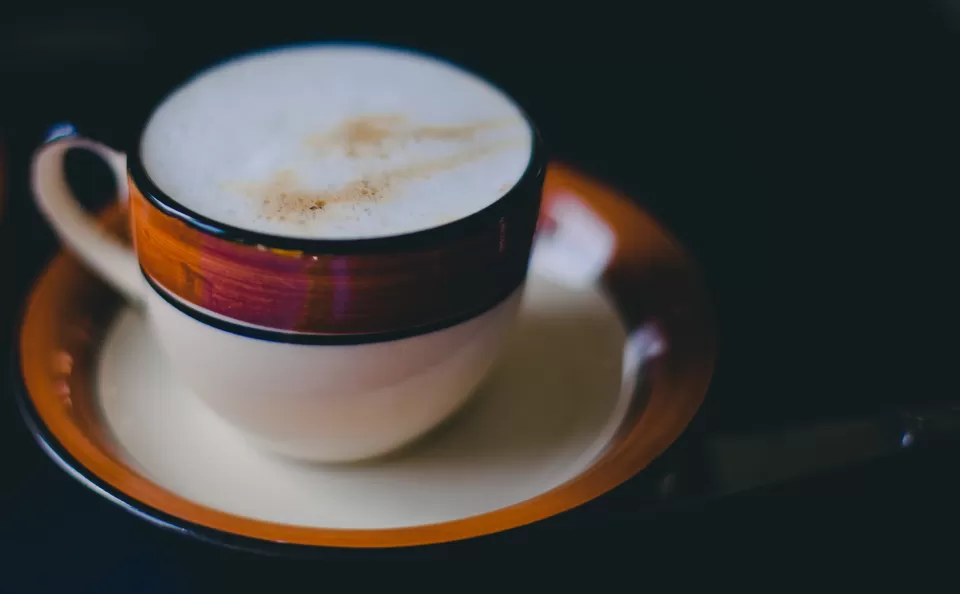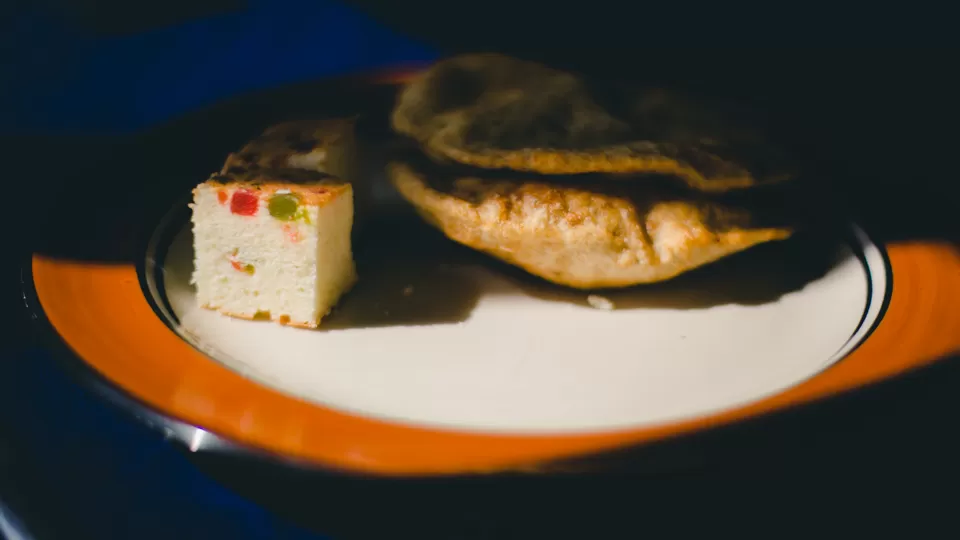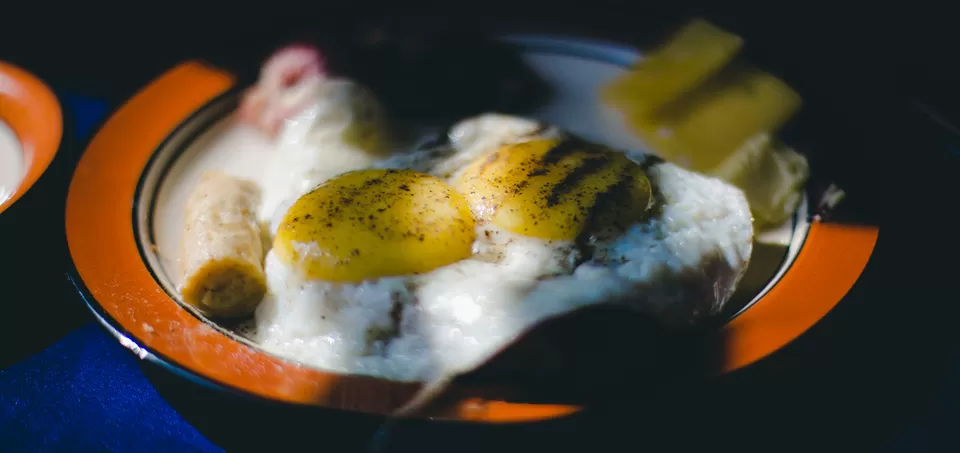 Breakfast the next day was a a feast with pooris, cakes, eggs, cheese, bacon and sausages.
Perfect for vegetarians and non-vegetarians and for morning coffee lovers and chai lovers.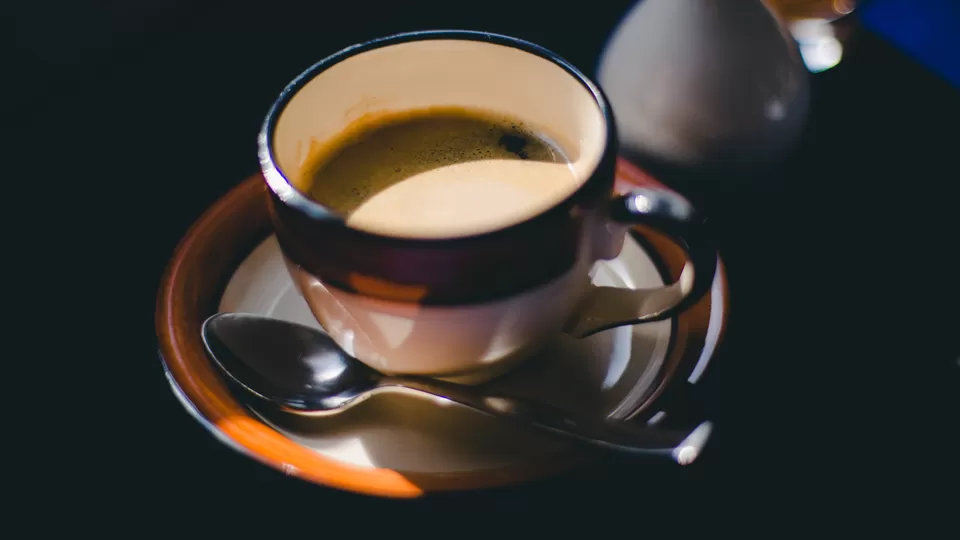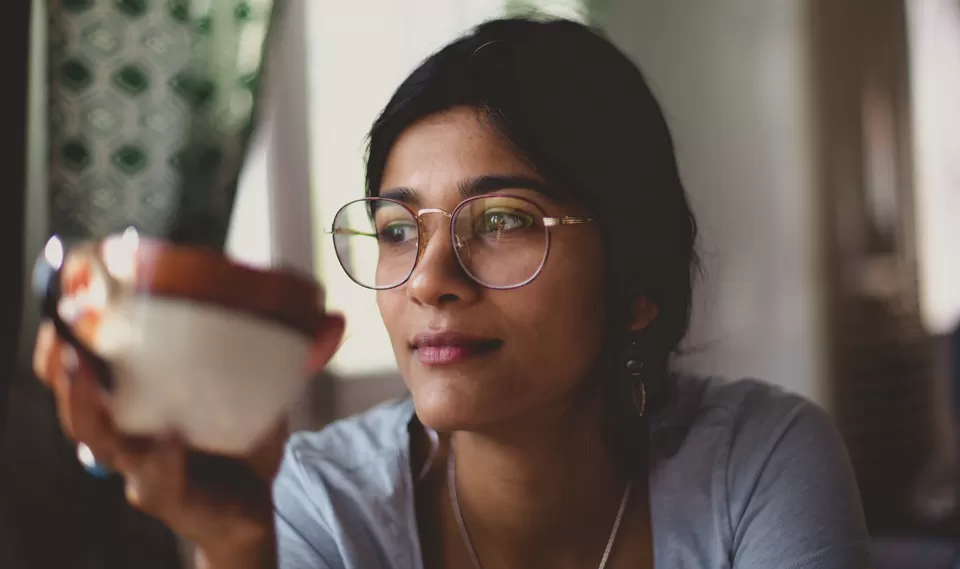 Our second night we were treated to some Rajasthani entertainment complete with fire eaters. Now that was truly spectacular!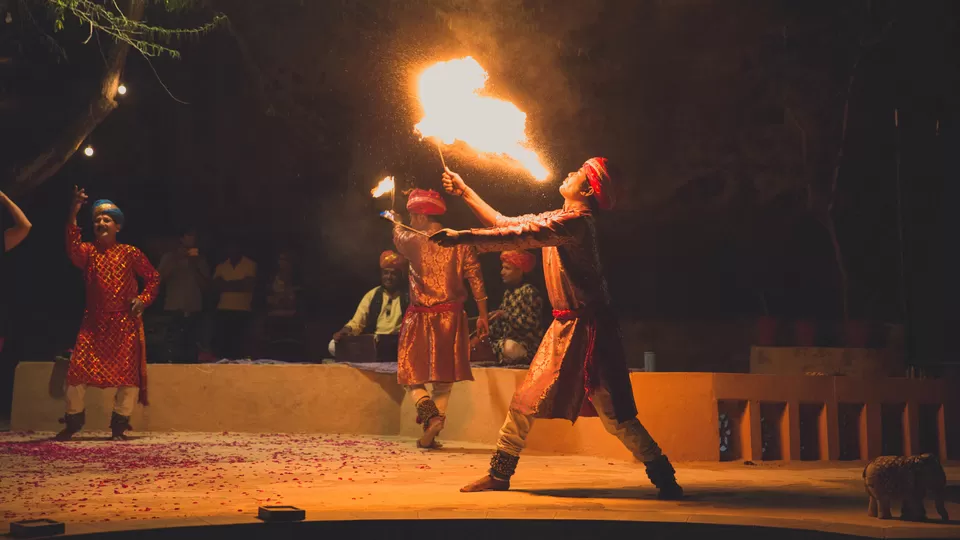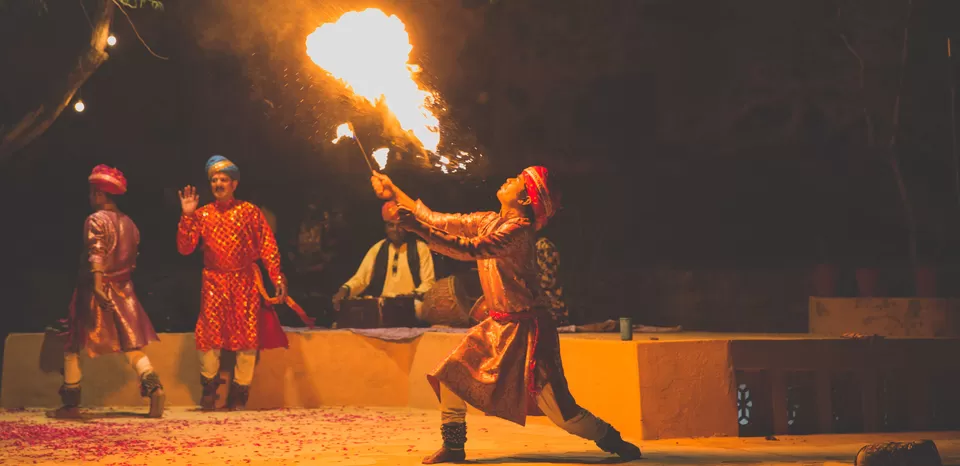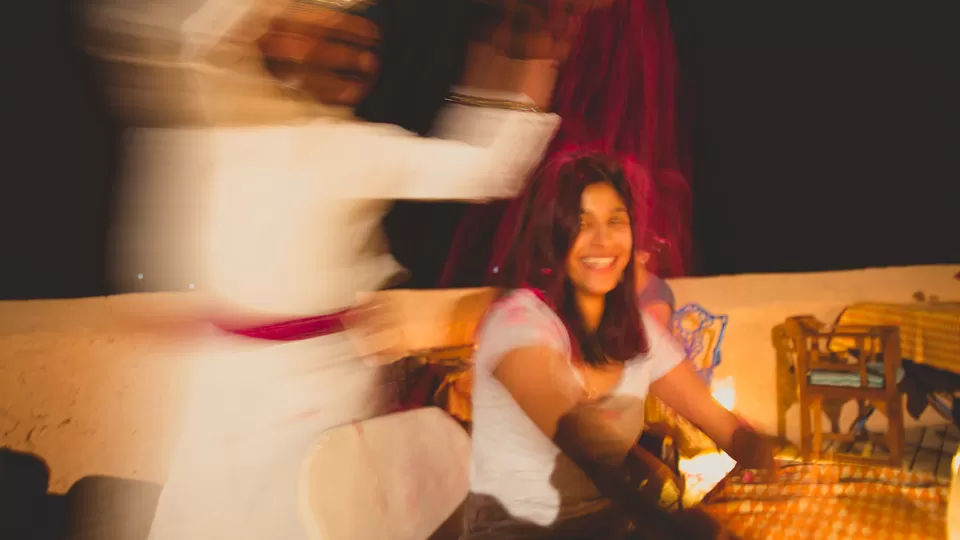 However if you're there with that special someone and you want to wine and dine away from everyone else, that can be arranged too (if only we had a third night to spend!)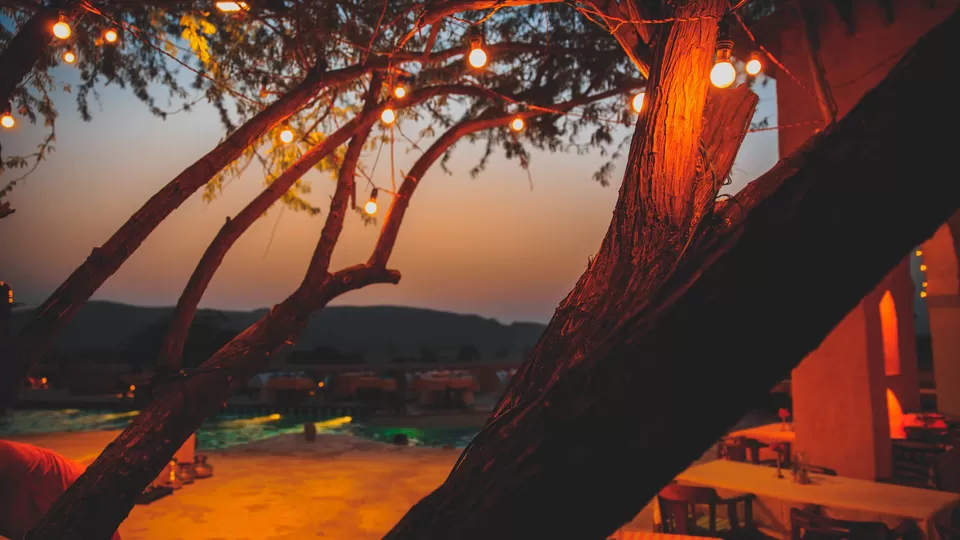 Kesroli is truly a non hotel hotel.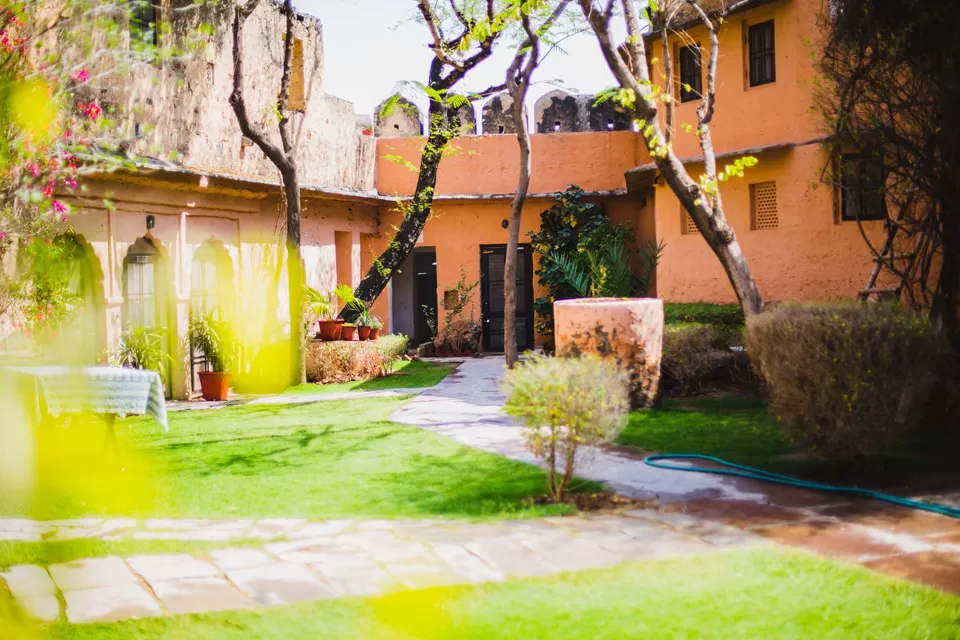 You don't miss a television because there is so much to do around the fort ( visit the spa, play badminton, enjoy a game of billiards , go for a swim or cycle around the area, or borrow a book from reception if you're in the mood to read )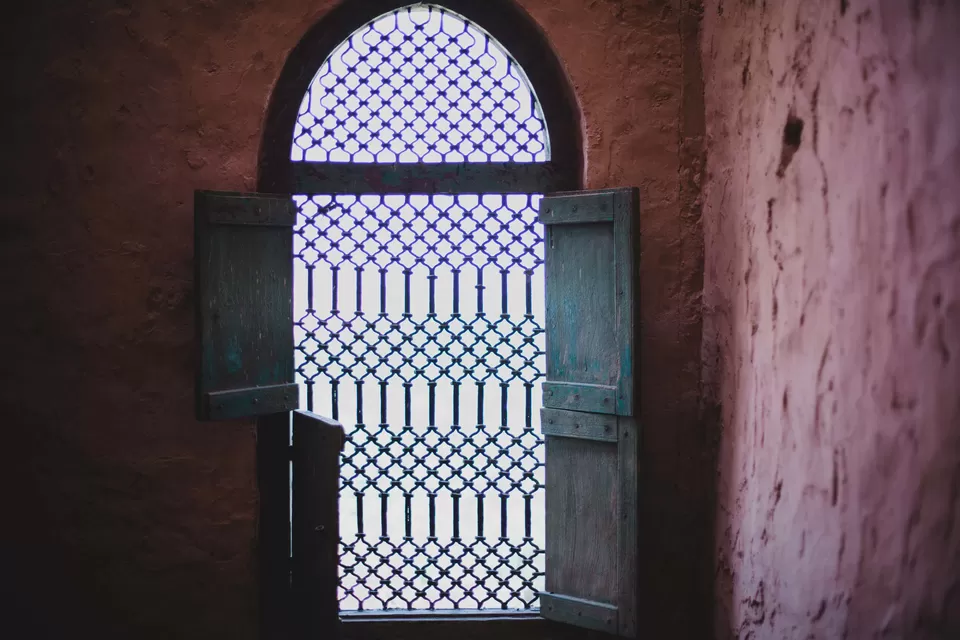 ...however if you find yourself in the mood for some good ol' Tv, Darbar mahal won't let you down.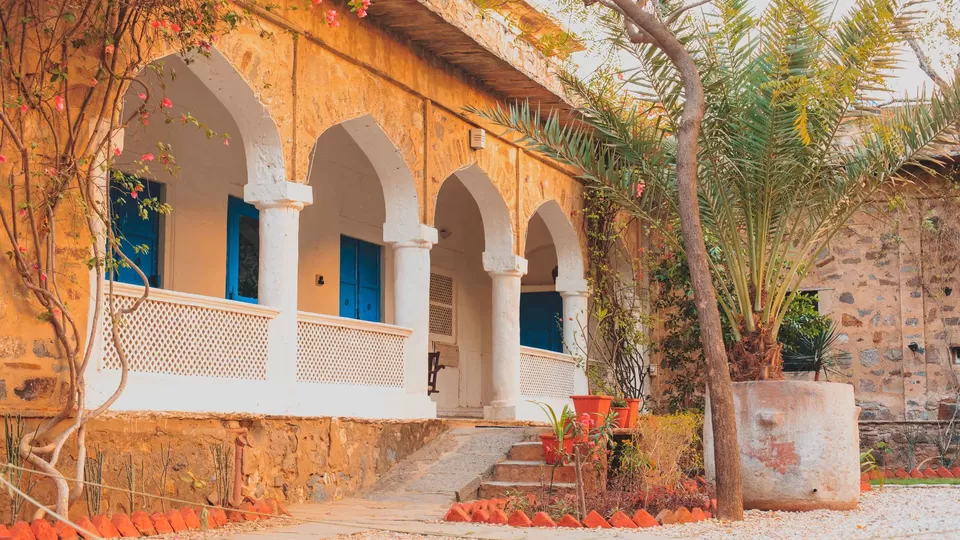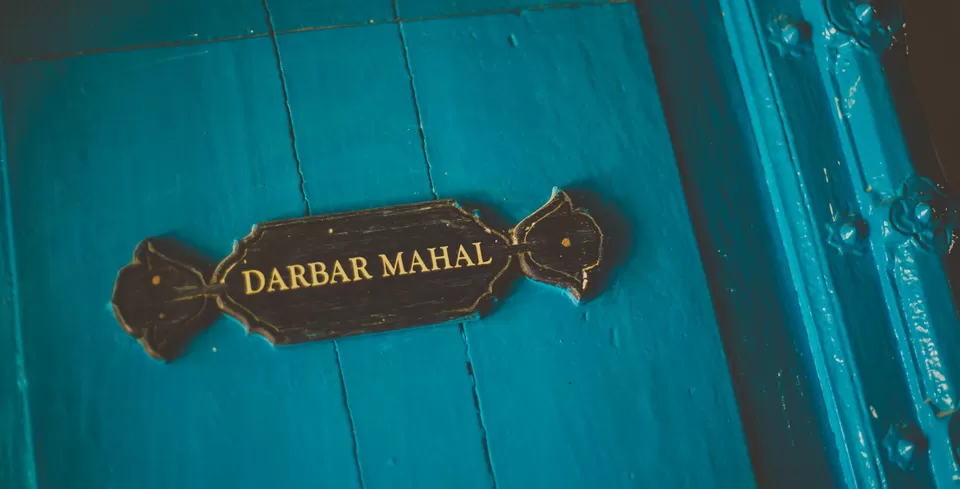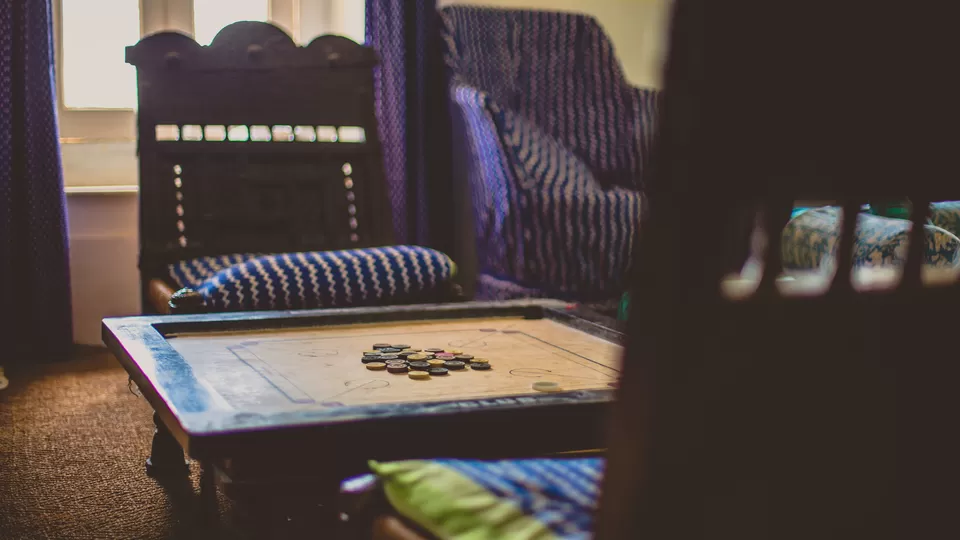 The recreation room has a big flat screen tv, carrom and a chirpy comfortable seating area done up in blue and green.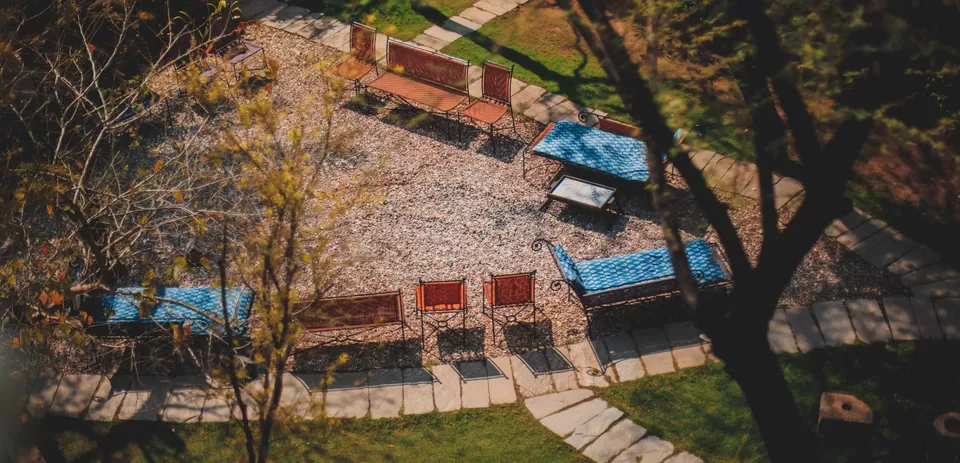 After our second day's breakfast we packed to leave. Last minute on the suggestion of one of the senior managers at the property we decided to take a detour and visit Siliserh Lake.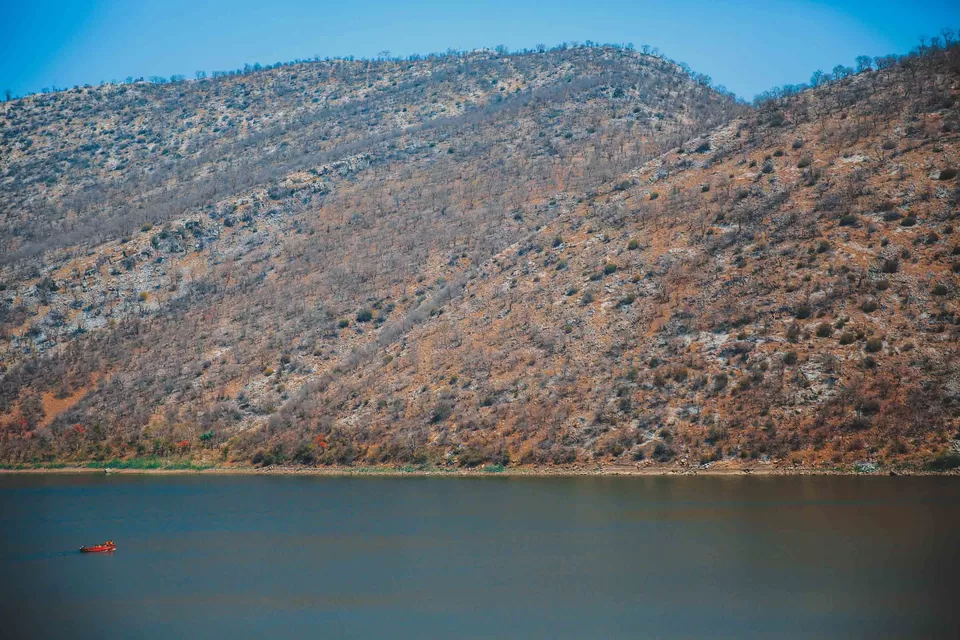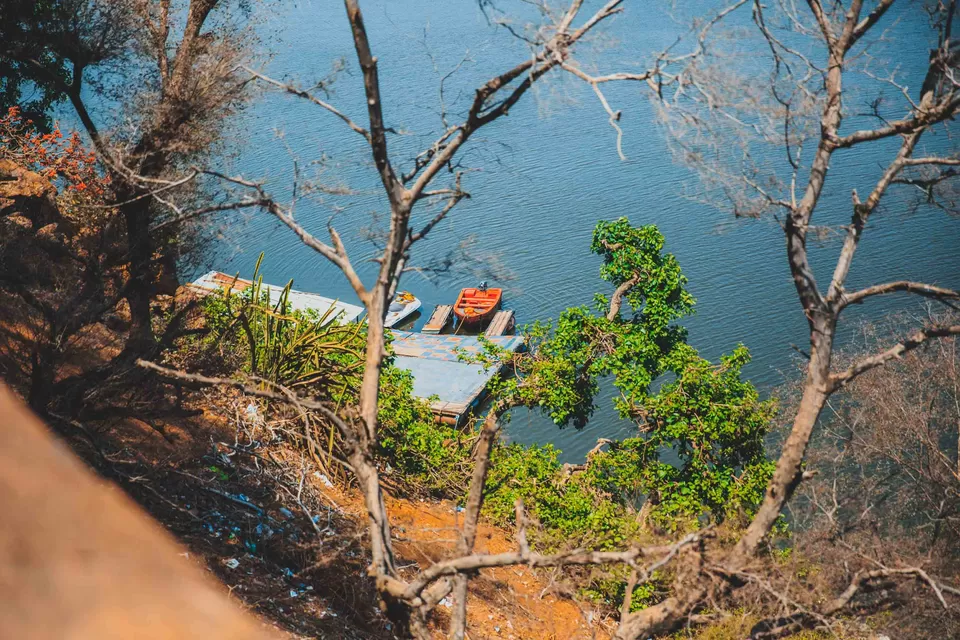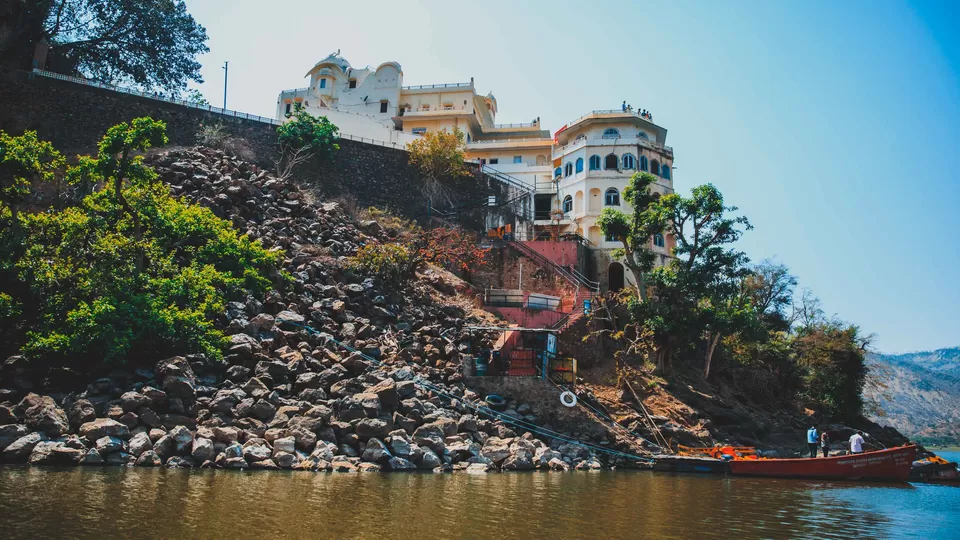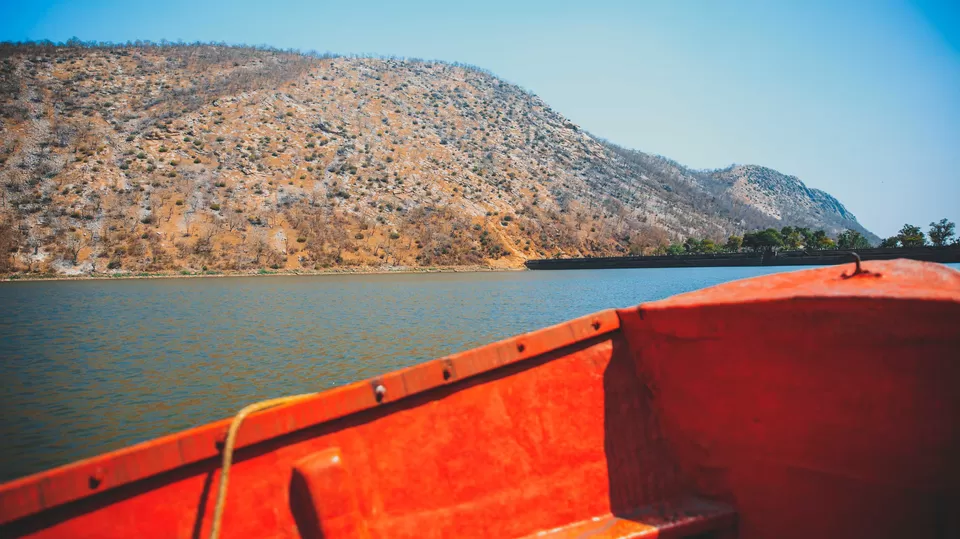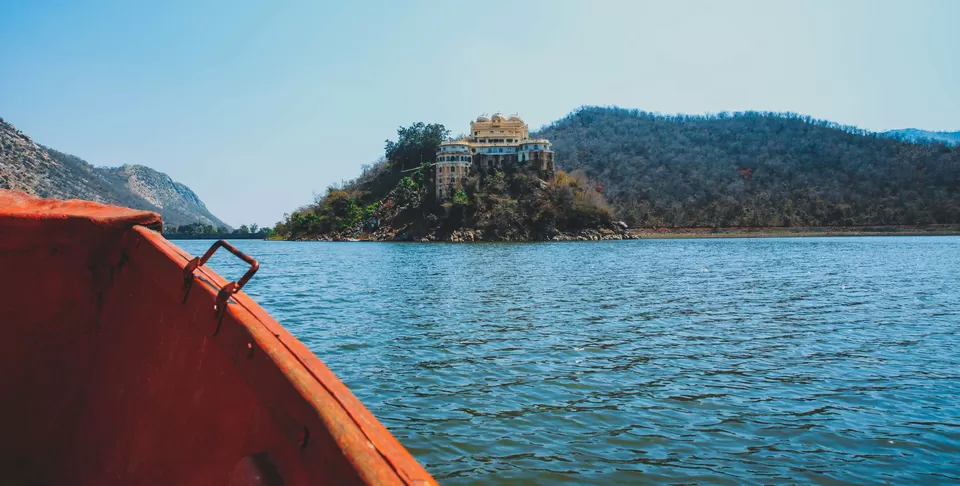 In closing, although we really could go on, if you have some vacation time coming up, and you want somewhere to go, go to Hill Fort Kesroli. Go with your friends, your family, your partner or just by yourself, but go!