Hi Everyone, Welcome Back!!
Here, I am sharing my experience during a trip to Madikeri. Myself and one of my friend planned to visit Madikeri in the month of December. We have reserved our tickets and booked hotel for our stay. We have started from Hyderabad in the morning [06:00 AM] and reached Bengaluru by 04:30 PM. From Bengaluru, we have booked our tickets to Madikeri and reached Madikeri by 11:00 PM. The hotel we booked in Madikeri is very near[500 meters] to the main bus station and can be reached easily through walk and checked into the Hotel.
Madikeri is a town lies in a Hilly Terrain of Kodagu district in the state of Karnataka. Since we're two, we have decided to hire a self drive vehicle to roam around these places. There is only one vendor available in Madikeri for the rented bikes [Royal Brothers] and also we can find these rental bikes in Kushalnagar [which is 35 Kms from Madikeri] as well. It is suggested to book the bike prior to your arrival through online booking, since it is very hard to get the bike during weekend.
We have planned our itinerary in such away that we can go to TalaCauvery, Bhramagiri Peak, BhagaMandala, Dubare and Chiklihole Reservoir on our first day followed by Abbe Waterfalls, Nisargadhama, Tibetan Buddhist Monastery and Raja's Seat on the second day.
TalaCauvery:
TalaCauvery is said to be the source of the river Cauvery which was originated from Bhramagiri hills. There is pond near to this temple where you can find continuous water flow. Bathing the pond is allowed for the pilgrims. There is a small temple near this pond dedicated to Lord Shiva.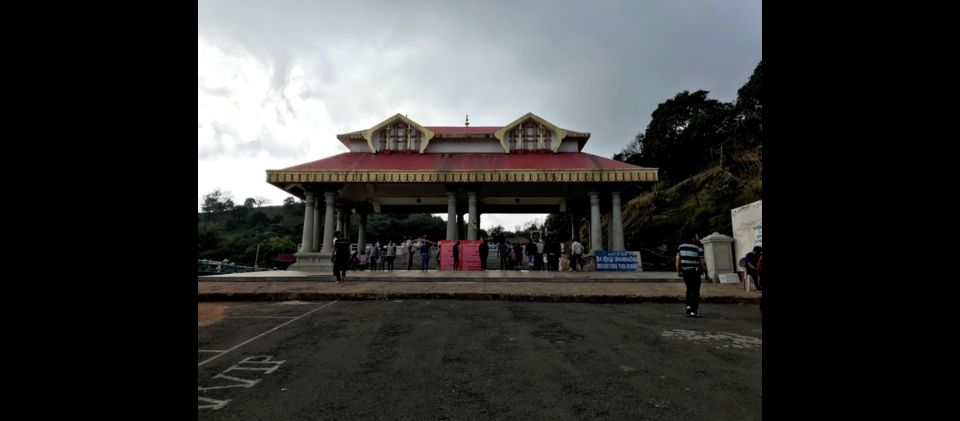 Bhramagiri Peak:
There is hill top near TalaCauvery which can be reached through steps. After reaching the hill top, we can find beautiful hills covered with clouds and lush green forests.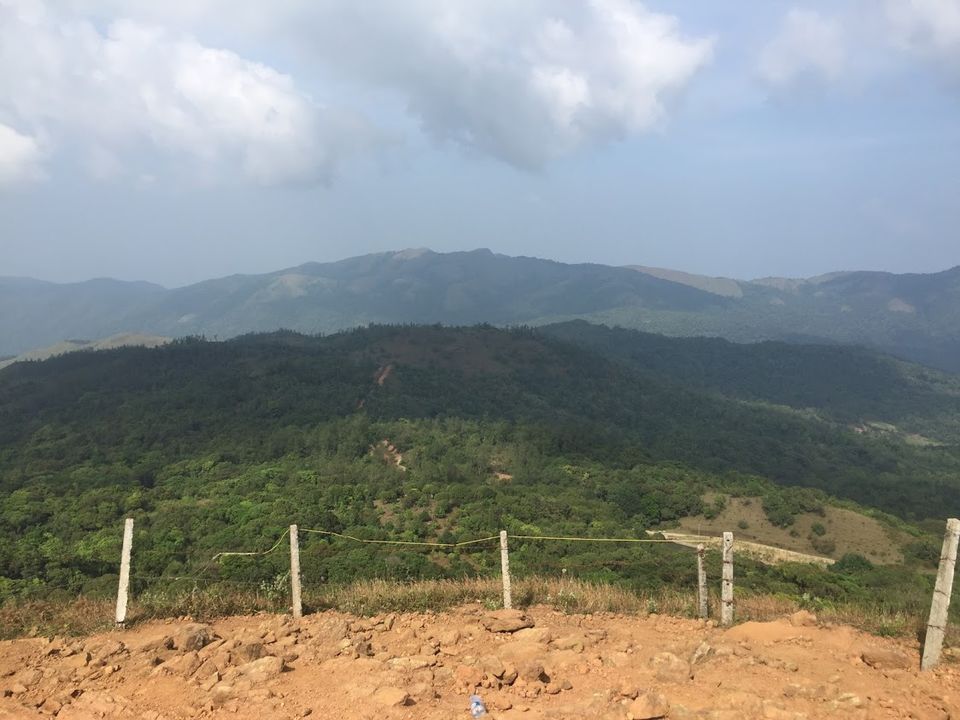 Bhagamandala:
Bhagamandala is situated on the river Cauvery in its upstream stretches. At this place, the Cauvery is joined by two tributaries, the Kannike and the mythical Sujyothi river. This site famous for the Bhagandeshwara Temple.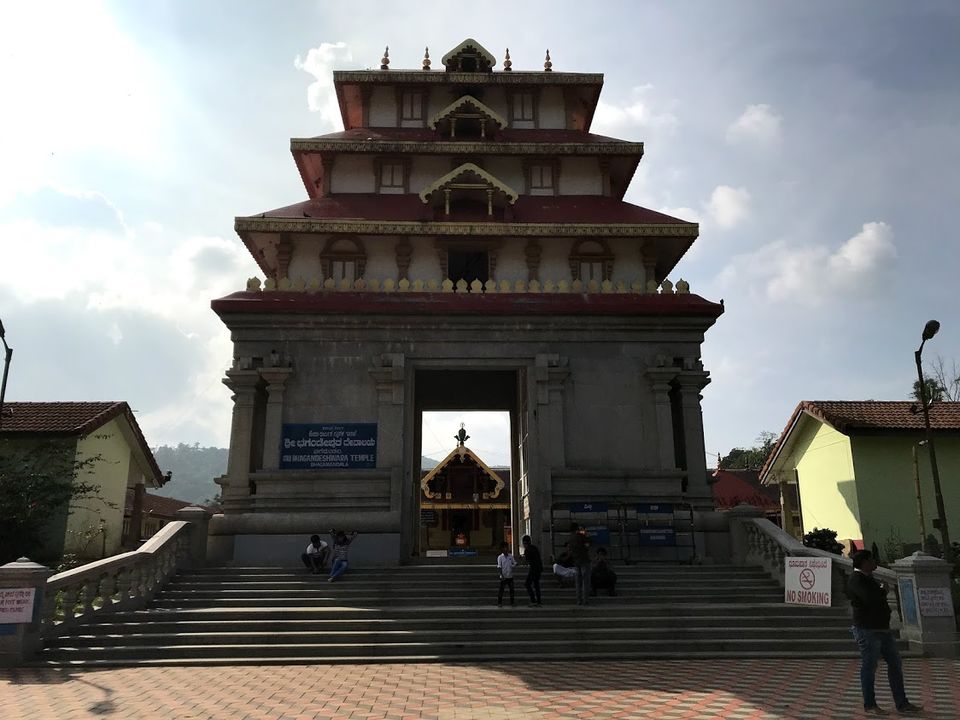 Chiklihole Dam:
Chiklihole dam lies in between Madikeri and Kushalnagar [near to Dubare elephant camp]. This Dam doesn't have any crest gates and built in the form of well. Chiklihole which was surrounded by thick forests and coffee plantations is also a tourist attraction.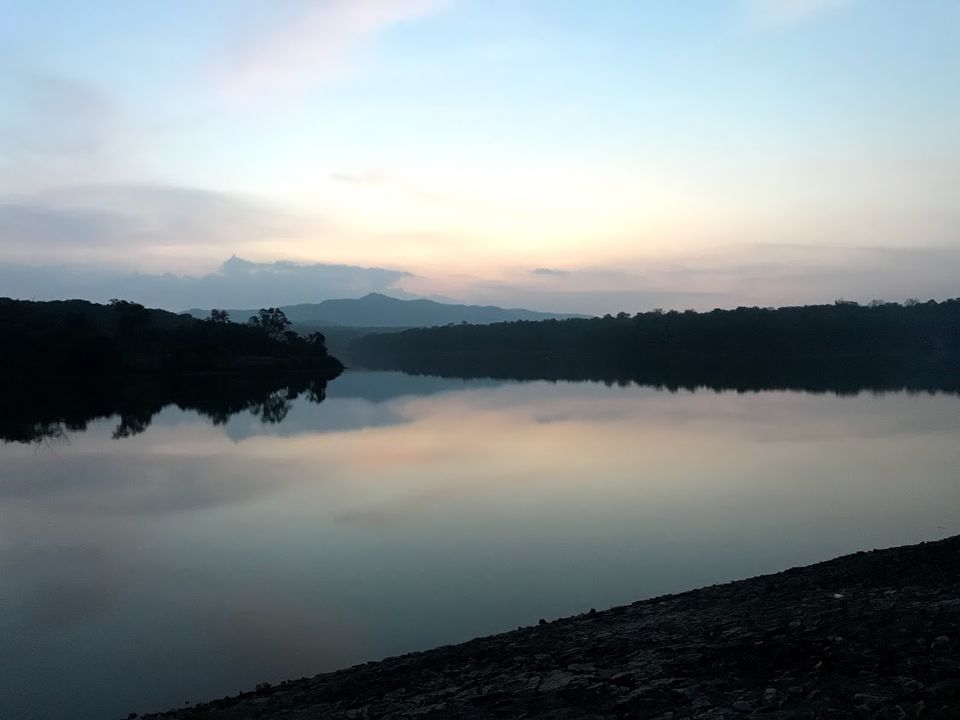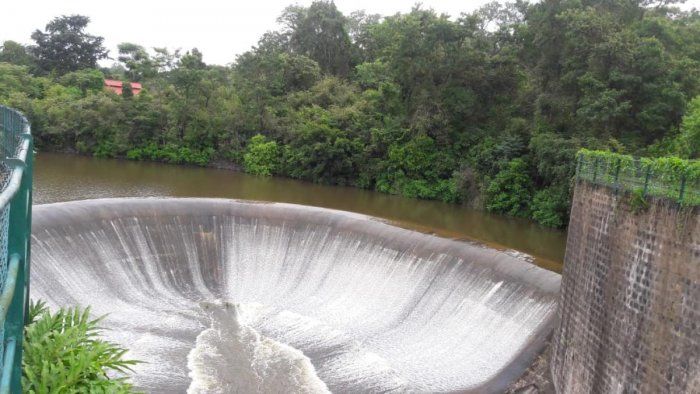 Dubare Elephant Camp:
Dubare Elephant camp is one of the site inside the forest area near to Kushalnagar. This elephant camp lies on the Cauvery river bank and tourists are allowed to take ride on the elephants. But this will be allowed till 05:00 or 05:30 PM.
Here we can experience the flow of Cauvery river over the stones and water is crystal clear.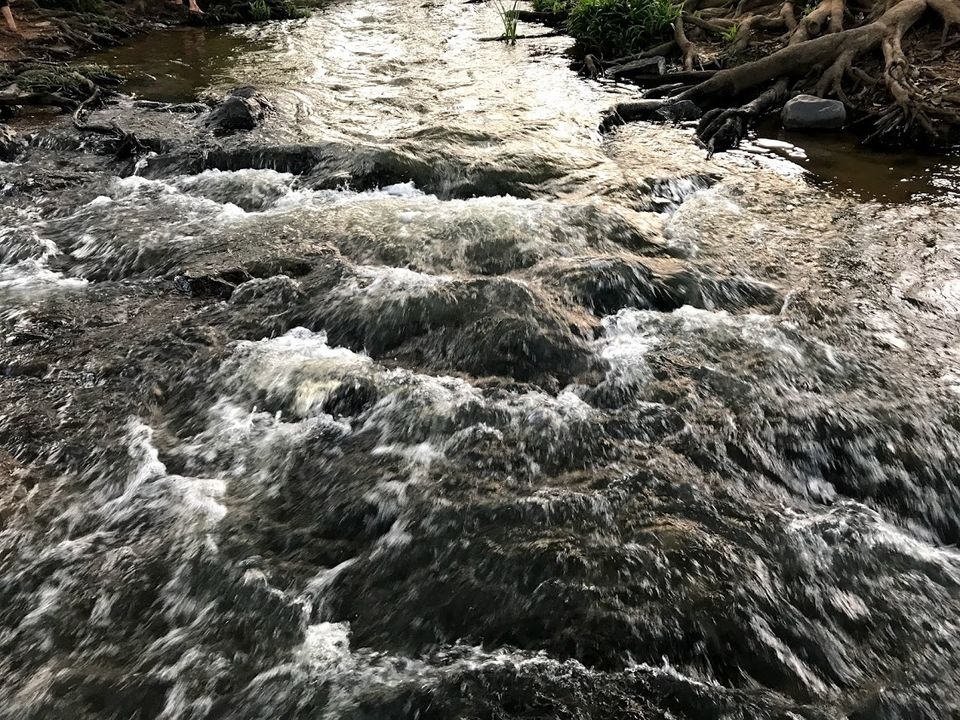 After completing all the above sites, we have headed to our hotel and signed off for the day.
On day 2, we have planned to visit Abbe Waterfalls, Mandalpatti, Nisargadhama, Tibetan Buddhist Monastery and Raja's Seat. Unfortunately, we have missed Mandalpatti, since bikes are not allowed to that place.
Abbe Waterfalls:
Abbe waterfalls located at a distance of 9 Kms from Madikeri town. One of the beautiful waterfalls generated due to the Cauvery river flow. This waterfalls can be accessed through pathway surrounded by the coffee plantations.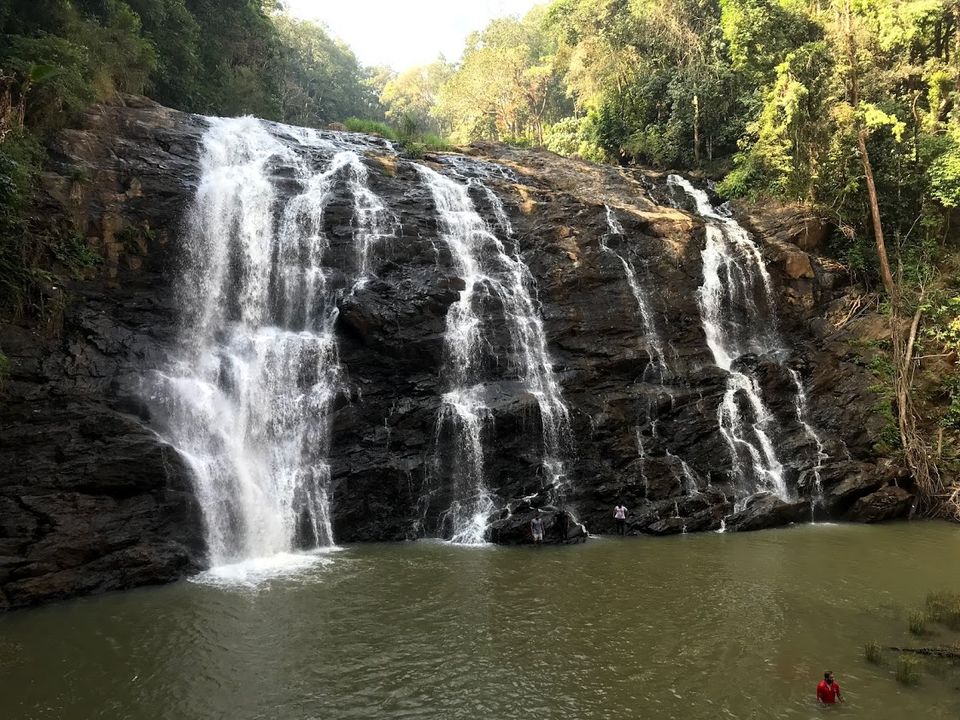 Mandalpatti:
This is a hilly terrain located at a distance of 18 Kms from Madikeri town. This site can be accessed through the local vehicles and duration would be close to 2 hours.
After visiting the Abbe waterfalls, we have again routed towards Kushalnagar to visit Buddhist Monastery and Nisargadhama.
Tibetan Buddhist Monastery:
Namdroling Nyingmapa Monastery is also called Golden Temple is the largest teaching center of the Nyingma lineage of Tibetan Buddhism in the world. One of the famous tourist place in this area. The major attraction of this place is the forty feet tall golden Buddha statues. The walls of the temples and institutions are decorated with beautiful paintings depicting the characters from Tibetan Buddhist mythology. We can find so many monks who came here to learn about the traditions of Tibetan Buddhism.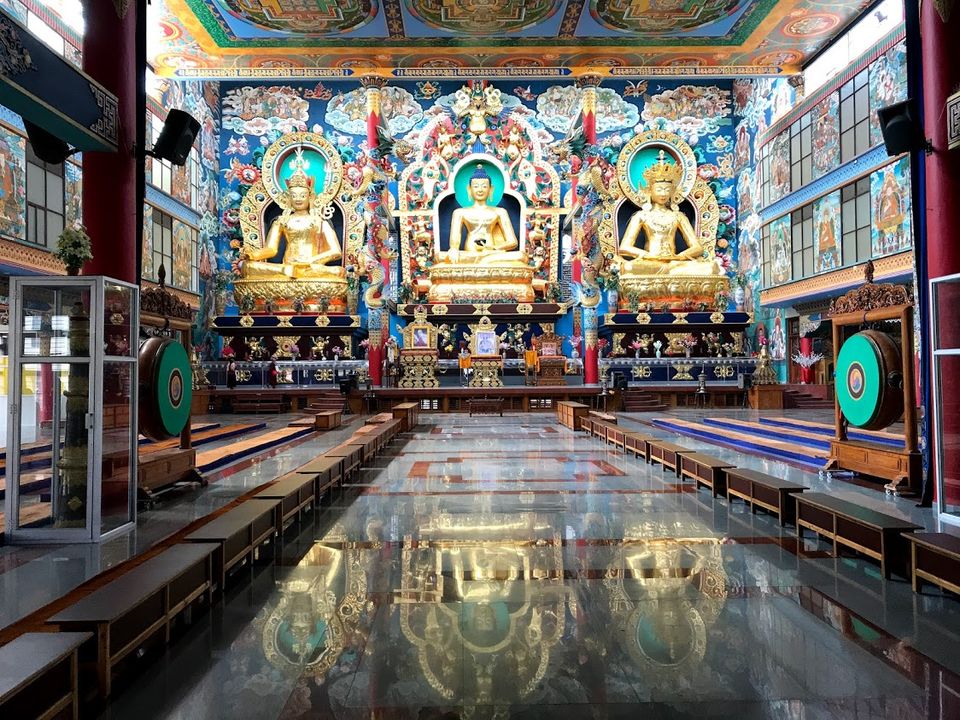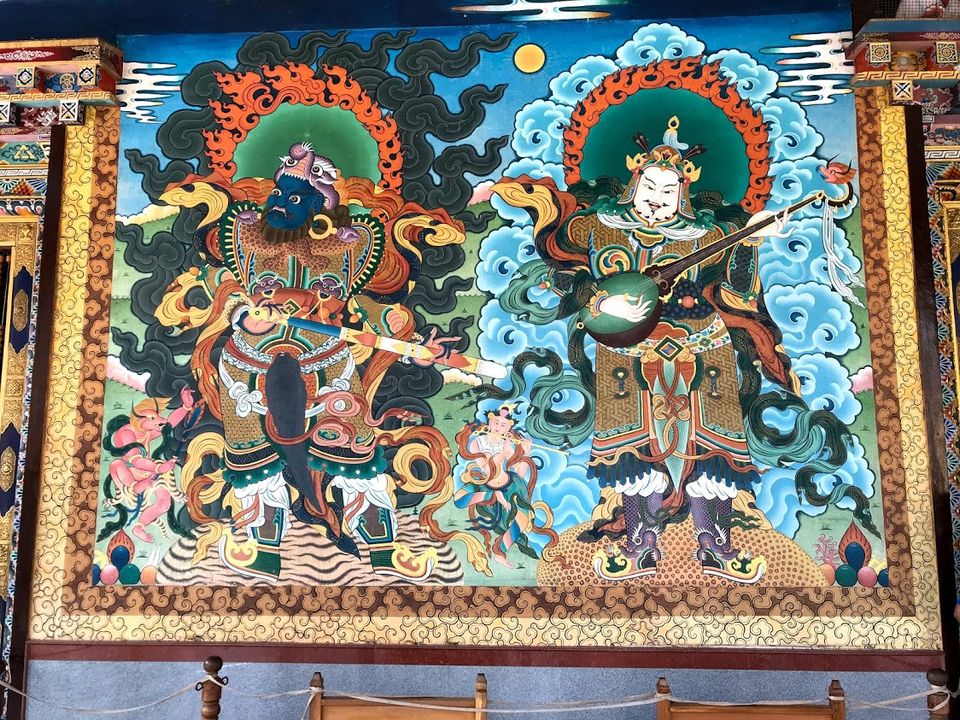 Nisargadhama:
Nisargadhama is an island on River Cauvery which was near to Kushalnagar. We can enter into this island through a hanging bridge. This site has so many attractions that will give tourists a pleasant experience. Here, we can find the small statues depicting the culture of Kodagu people. We can enjoy boat ride in this site.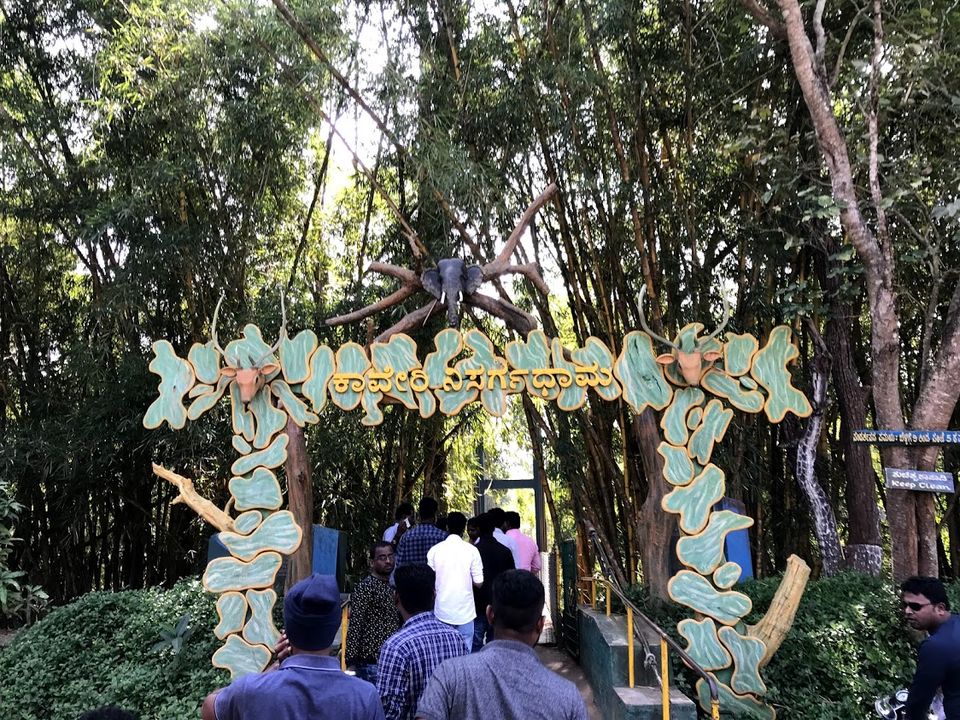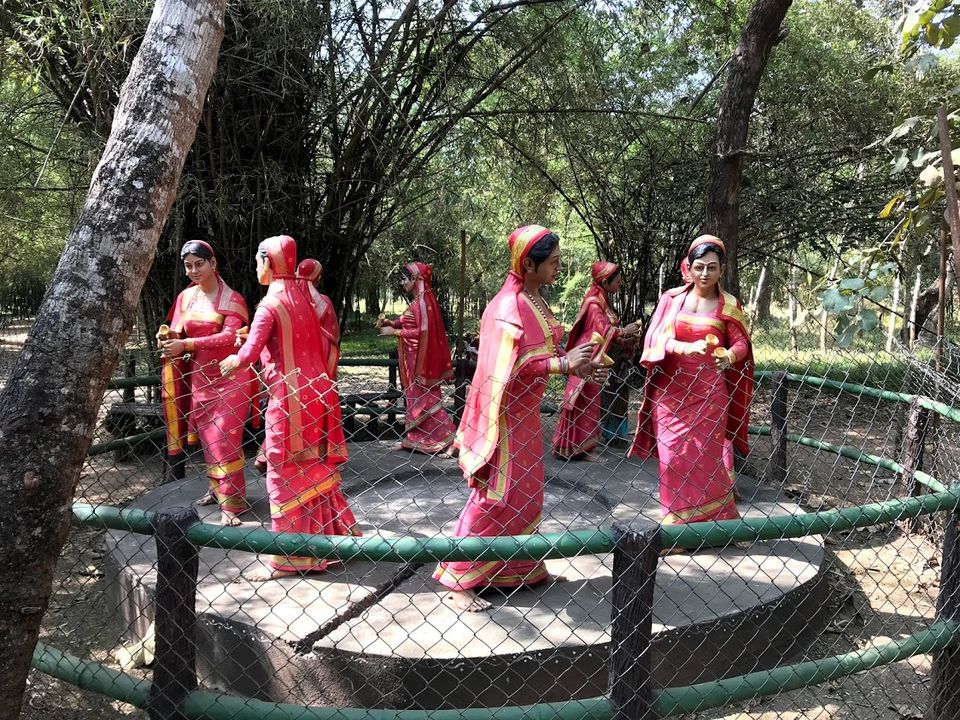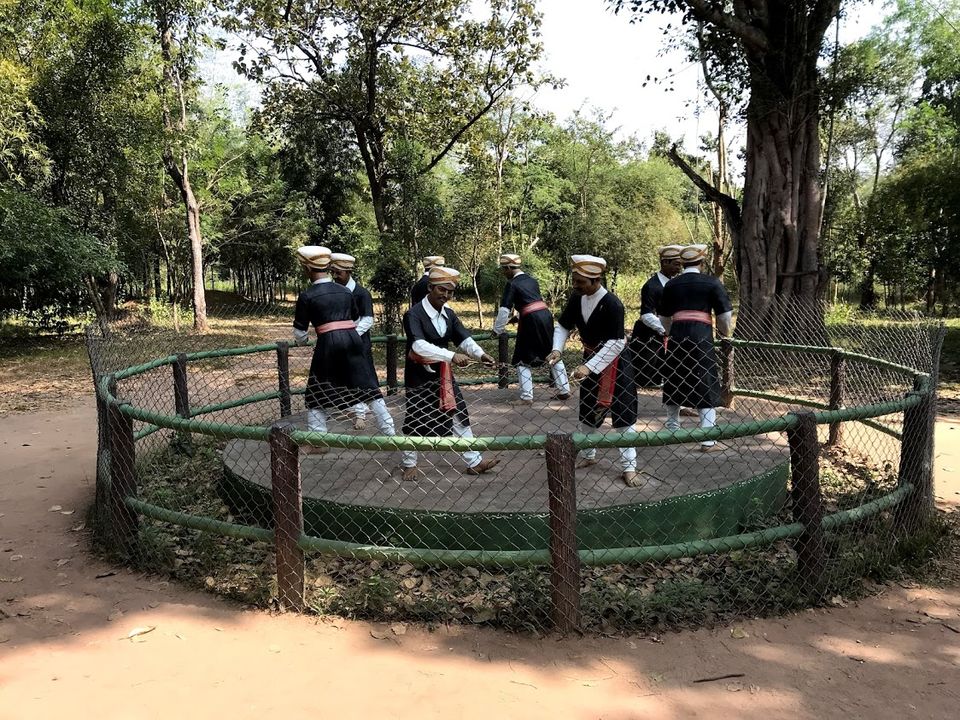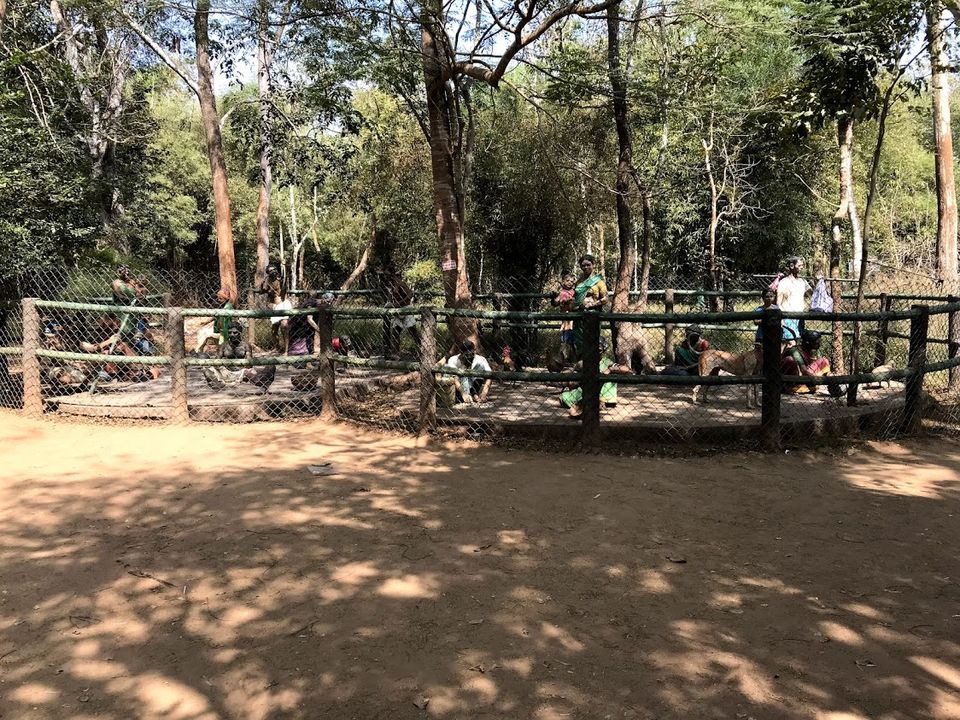 One can visit Harangi Dam which was very close to Kushalnagar. But we missed this site since we're running out of time.
We have finally headed to Madikeri and visited Raja's Seat.
Raja's Seat: It is one of the most important tourist spots in Madikeri and we can experience beautiful hills covered with lush green trees. This site is famous of watching the Sunrise and sunset.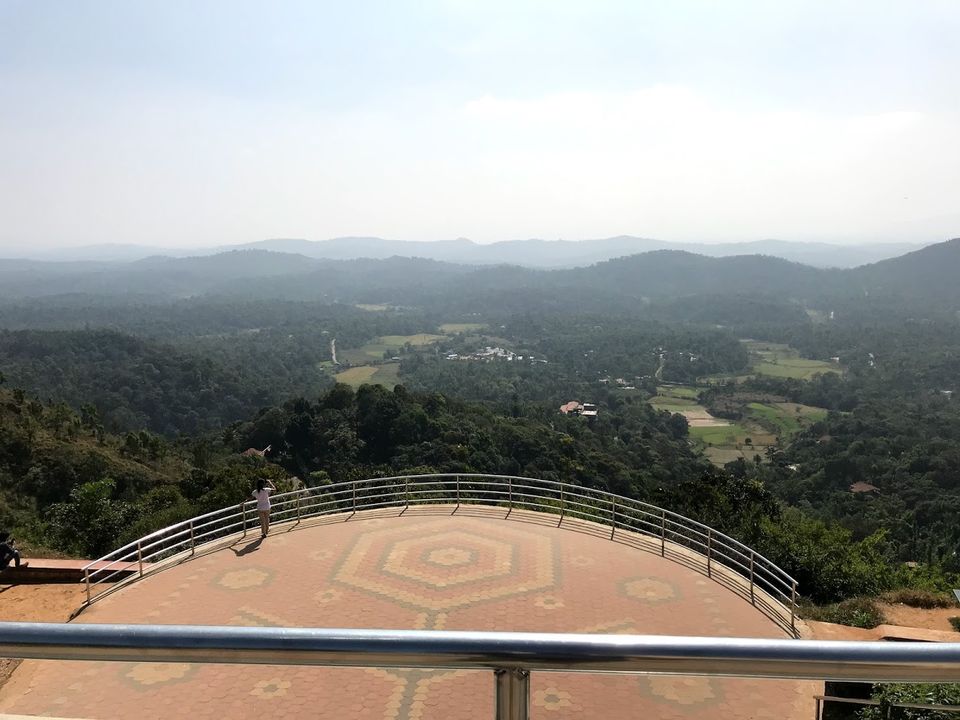 We have missed to visit Museum which was near to the Raja's Seat.
Here, I can suggest few things which might be helpful to prepare your itinerary.
1. If anyone willing to visit Madikeri first, then plan your itinerary in such away that you should cover all the places near Madikeri.
TalaCauvery - 50 Kms
BhagaMandala - 42 Kms
These two places lies on same side. If you're planning to visit these places, the start in the morning, so that you cover these places and return back Madikeri by the afternoon.
Abbe Waterfalls - 9 Kms
Mandalpatti - 18 Kms
Abbe falls and Mandalpatti lies on the same side. But to visit Mandalpatti, we need to spend minimum two hours because only local vehicles will be available to go there and the journey will take almost 1 - 1/12 hour.
Visit Museum and then followed by Raja's Seat for the beautiful Sunset.
2. If anyone willing to start from Kushalnagar, here is the suggested itinerary.
Tibetan Monastery
Nisargadhama
Harangi Dam
Dubare Elephant Camp [Try to reach before 5 PM]
Chikilihole Dam