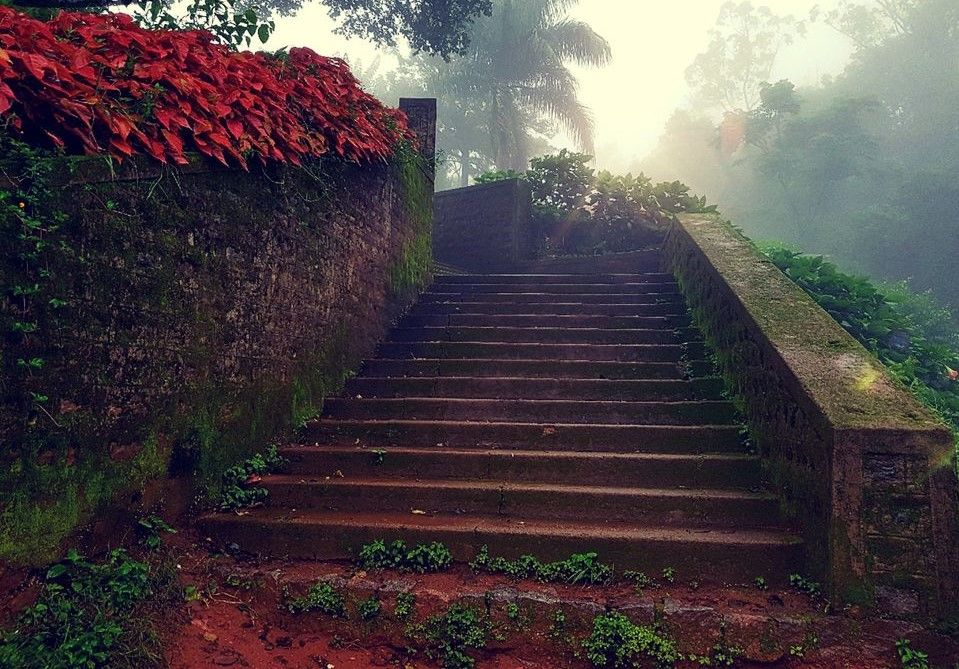 It was Dasara 2016 and our college gates are closed for the next 10 days. So,what was our plan? Prepared for the exam? No, instead we packed our bags to Scotland of India.
DIGGING DEEP :
WHY MADIKERI FOR DASARA?
Folklore has it that the people of Madikeri suffered from a disease many years ago. The King of Madikeri then decided to start Mariamma festival. Then on, the Mariamma festival is said to have been celebrated. The festival starts the day after Mahalaya Amavasya. Hence Dasara starts off with four Karagas. Also, the crowd here is less compared to Mysore. It is the second-most famous Dasara Festival in India after Mysore Dasara.
MY STORY:
DAY 0:
ITINERARY FOR THE DAY: Bangalore- Kushalnagar
DISTANCE COVERED: 250 KMS
We are totally six in number Myself, one from Yeshwantpur (Erram), one from Goa (Aaron), three from Mangalore (Gavin, Sumanth, Lester). We planned to leave Bangalore at first light. Except the one living in Yeshwantpur all were living close to each other. I was ready and waiting for my friends. They came around 6 A.M. to my place and left to Yeshwantpur around 7 A.M. This time it was not zoomcar but my friend's Swift. We had our breakfast on our way and reached friend's place around 8:30 A.M. We spent some time at his place because his mom was preparing Biryani for our lunch. We left his place and started our drive to Kushalnagar. We took NH 275. Then, around 1 P.M. we stopped the car to have our lunch. The biryani was so good and made us speechless!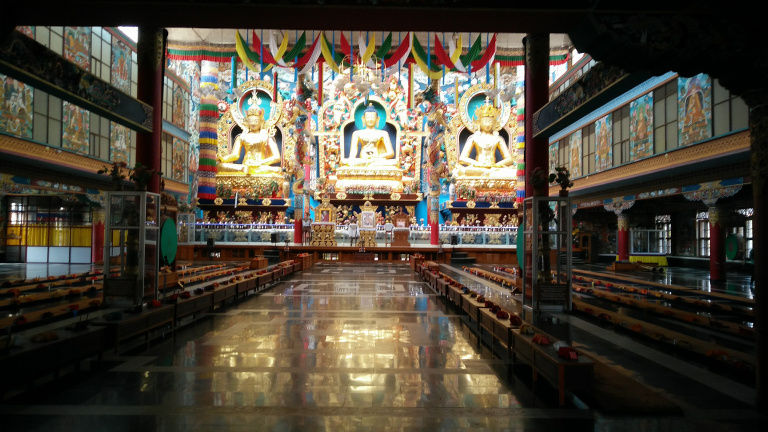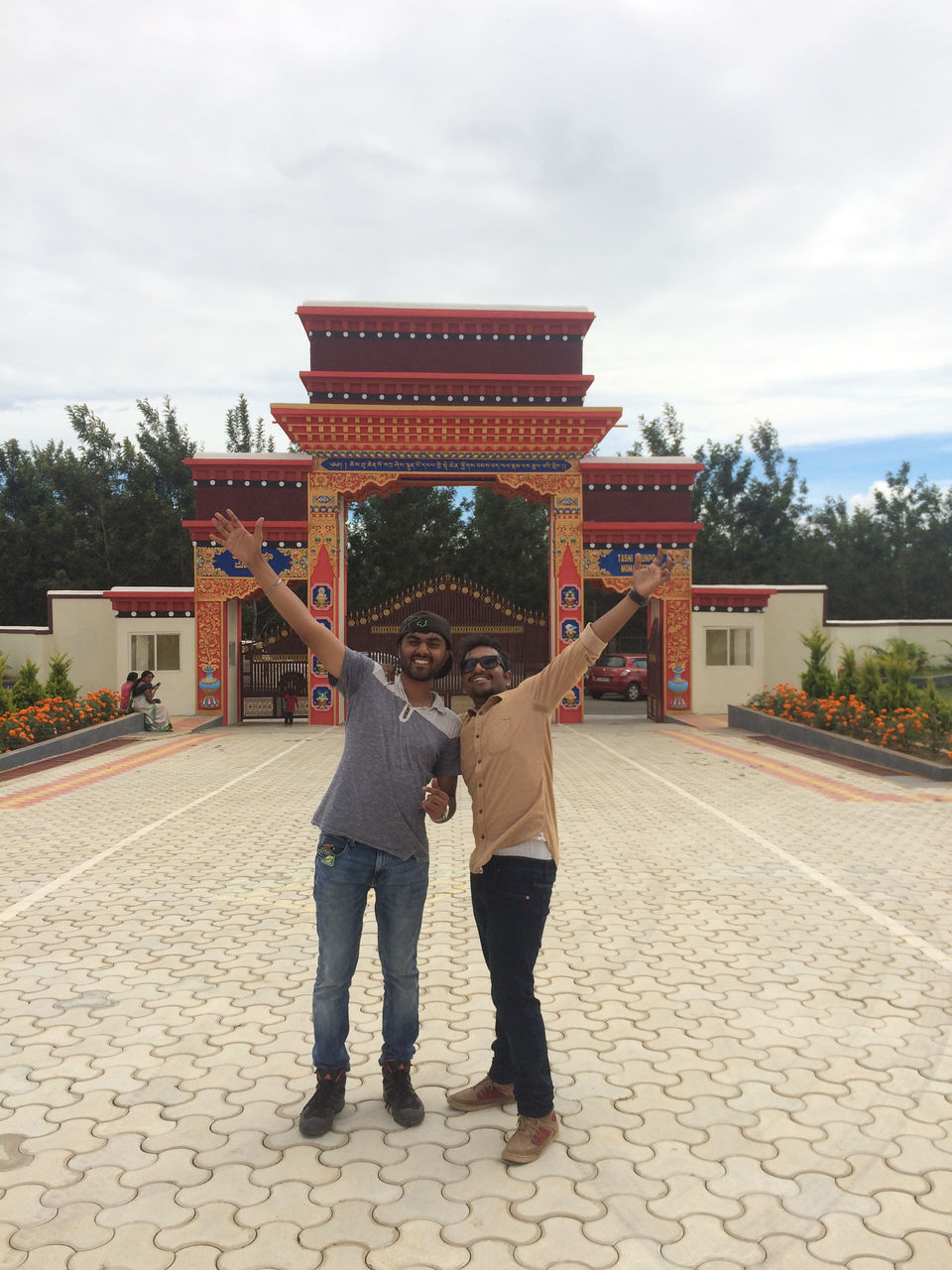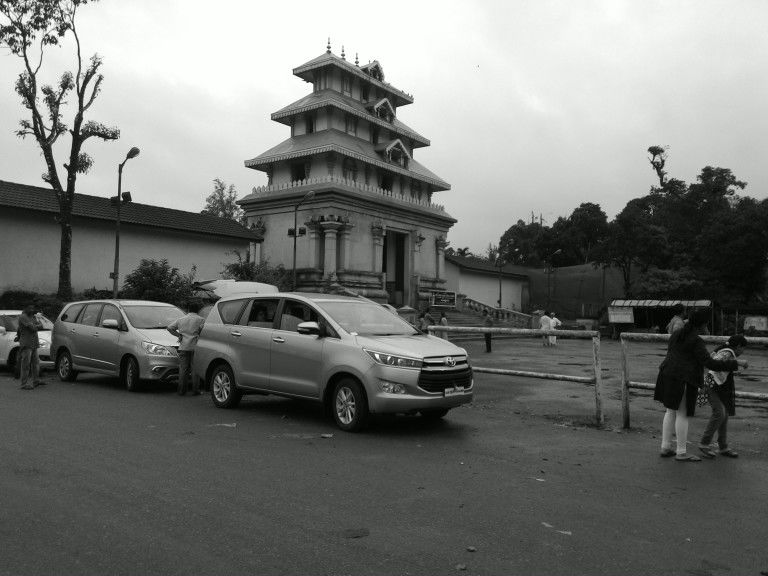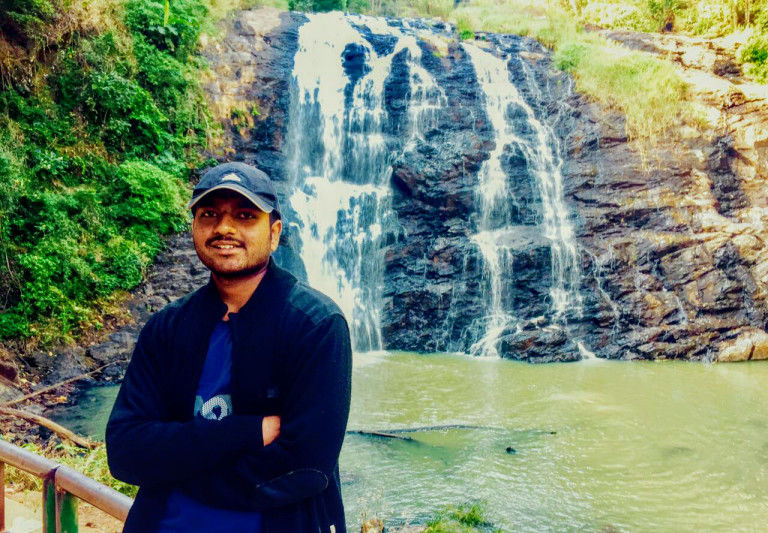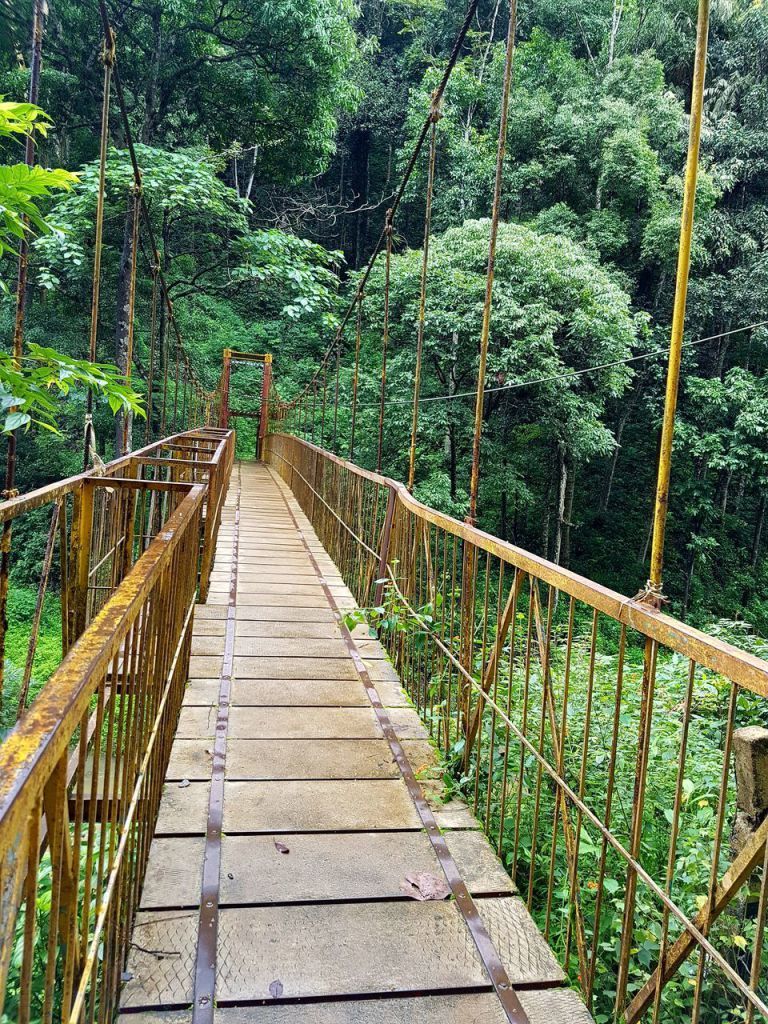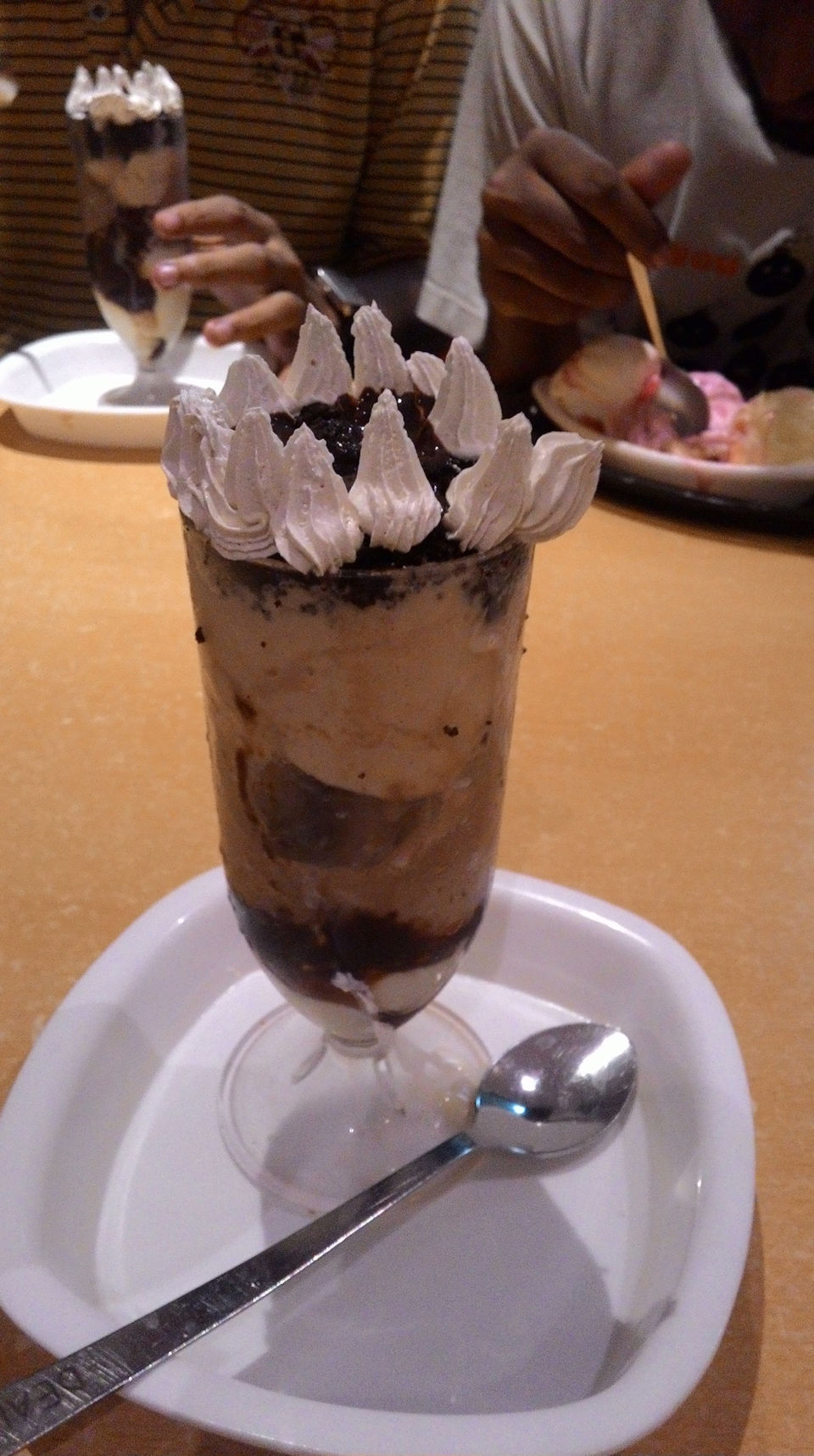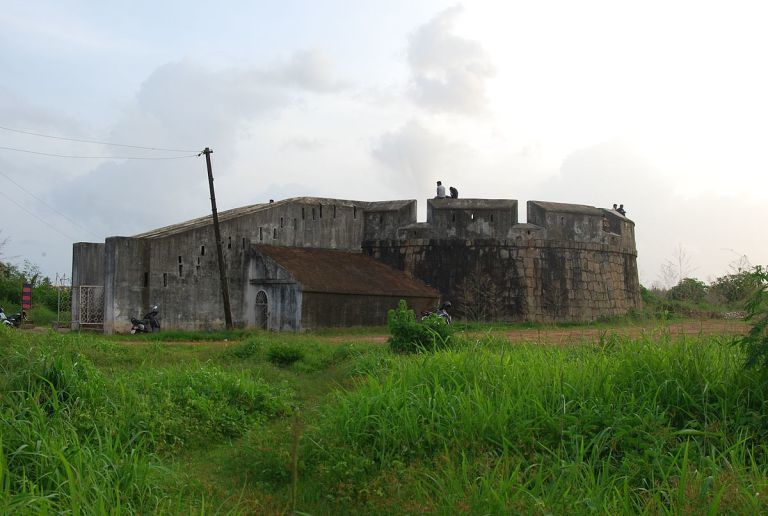 We continued our drive and reached Kushalnagar around 7 P.M. We were late because we spent some time searching for our friend's place in Kushalnagar. As soon as we reached our friend's place we spoke to his parents and two of his brothers. Then he showed us our room and around 9 P.M. we had our dinner and slept.
DAY 1:
ITINERARY FOR THE DAY: Kushalnagar- Bylakuppe- Dubare Elephant Camp- Harangi Backwater- Kushalnagar
DISTANCE COVERED: 54 KMS
We started of early in the morning and started off to Bylakuppe. This is 11 kms from Kushalnagar. This is a Tibetan settlement. Monasteries, Golden temple are the main tourist spots.There are many monasteries but, we managed to cover three. We first visited the Golden temple and Namdroling Monastery. It is the prominent monastery and you can see about 300-400 monks doing rituals at the same time. The paintings on the walls and models were also good. The visitor timings for the place is 9 A.M. to 6 P.M. everyday.
So, that's it about the place? No! don't forget to try the momos here especially the beef momos. Bylakuppe is one of the must try place if you are a momo lover.After the exotic meal, I inspect the bazaar. Shopkeepers are all very cordial, but no bargaining is allowed due to a certain Tibetan code of business honesty. As a rule of thumb, everything is cheaper here than in the shopping complex opposite the Golden Temple.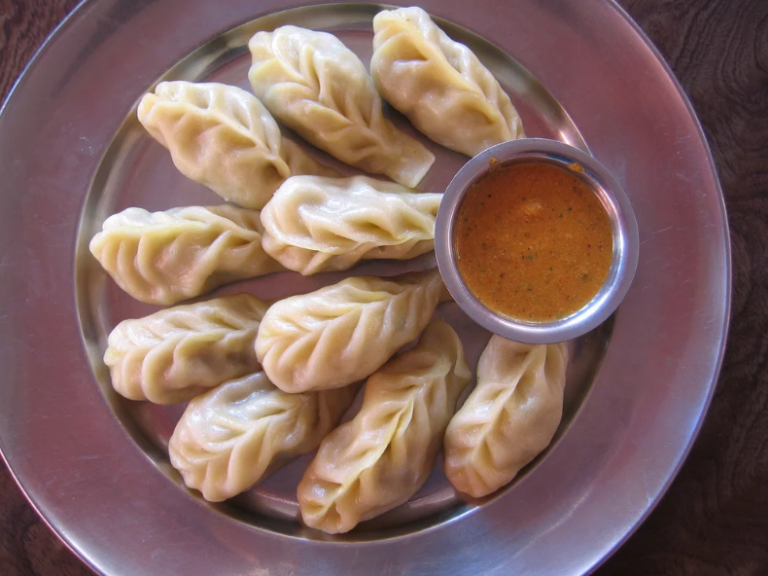 Then we drove to Dubare Elephant camp which is 16 kms from Kushalnagar.The place is so scenic located on the banks of river Cauvery. If you are looking for some adventure activities in Coorg then this is the place. You have river rafting (seasonal), zip line, Elephant safari,etc. This place also has cottages for tourist accommodation. You have to reach the camp through boat and boating costs around 100 rupees. Timings for this place is 8:30 P.M. to 5:30 P.M.
On our way back to Kushalnagar we went to Harangi Backwaters which is 12 kms from Kushalnagar. The place is a grassland and best for camping. I bet you can fill your Instagram here.
DAY 2:
ITINERARY FOR THE DAY : Kushalnagar- Bhagamandala- Talacauvery- Kushalnagar
DISTANCE COVERED: 150 KMS
Early in the morning, we had a nice breakfast at Banu's place and drove to Bhagamandala which is 66 kms from Kushalnagar. Bhagamandala lies at the foothills of Talacauvery. Triveni Sangam or Bhagamandala, symbolizes merger of three rivers, Kaveri River, Kannike River and Sujyoti River. One can take a holy dip in the sangama. The temple serves food for all the visitors. Timings for the temple is 6 A.M. to 7 P.M.
From Bhagamandala we drove to Talacauvery which is the birth place of river Cauvery. Talacauvery is 8 kms from Bhagamandala. You have a temple here. The premise is clean and sanctum. You need to wear full pants else you have to rent dhotis from the entrance of the temple to get the entry. There is a small kund which is strictly maintained for the pilgrimage who offer worship and bathe in the holy water. To view the Kodagu district hills and valleys you can climb 200+ stairs and be on the top of the hill and experience the fresh cold air. Avoid visiting the place in hot summer afternoons. The timings for this place is 6 A.M. to 6 P.M.
We drove back to Kushalnagar later.
DAY 3:
ITINERARY FOR THE DAY : Kushalnagar- Abbey falls – Raja's Seat- Madikeri Fort- Kushalnagar
DISTANCE COVERED: 74 KMS
Morning, we left for Abbey falls which is 35 kms from Kushalnagar. As a nature lover I loved the place. There is a flight of steps leading to the falls from parking which is not very difficult to climb. As you go down, observe the nature. There is greenery all around coupled with the sounds of the insects and the waterfall. We spent time clicking pics and left to Raja's Seat in Madikeri.
Raja's seat is around 8 kms from Abbey falls and it is the most important tourist attraction of Madikeri. There is a view point here from where you can get complete panoramic view of Madikeri. It has high and low rise of mountains attired with mist. It is believed that, the kings of Kodagu used to watch the setting sun, and spend time with their queens here. The place also has a toy train which takes you around the garden at just 20 Rupees.
Later in the evening we visited Madikeri Fort which is not far from Raja's seat. The rathas for dasara starts from here. The whole town bops and hops around huge carnival floats for the music that is pumping out from the on-board music system. It is the only place where you can see the whole town turning into a night club. Everyone has to move their body for their enticing mix of Kannada pop and Hindi rap. The party goes on all night. We barely slept that night and some of us just slept in car itself. Early in the morning we left for Kushalnagar. Later from there we left for Mangalore the next day.
DAY 4:
ITINERARY FOR THE DAY : Mangalore- Panambur beach
Mangalore is 170 kms from Kushalnagar and is a 4 hour drive. We reached Mangalore at 2 P.M. We put our things at Sumanth's place who is from Mangalore itself . Evening, we went to Pabba's Ice cream parlour which is at MG road. This is the famous parlour of Mangalore and a must try ! At night we drove to Panambur beach which is 9 kms from MG road. It is most famous beach here and crowded. We were there till 1 A.M. playing near the waters.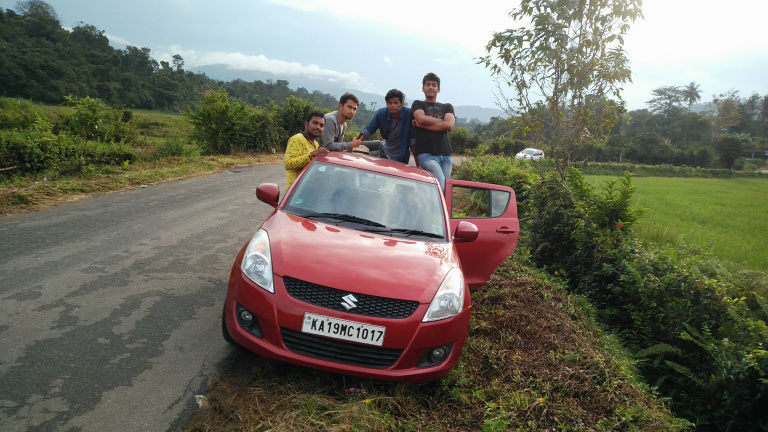 DAY 5:
ITINERARY FOR THE DAY : Swimming at Ferry road- Sultan Battery- St. Aloysius Chapel- Tannirbhavi Beach- Bangalore
Morning we went to Swimming at Ferry road. The place is well maintained and cotton shorts are not allowed. The pool is of Olympic standard and there is separate timings for females. The swimming is just 20 Rupees for 40 mins.
Later in the morning we also visited Sultan battery.Constructed by the Tipu Sultan in 1784, The Sultan Battery is a watchtower that is located in the town of Boloor which is about 4km from the Managlore city. The peculiar name arises from the fact that it was the Sultan's watchtower, a place from where cannons were fired, hence the suffix 'Battery'. This eerily beautiful place, however, has a dark and murky history, it was built from the stones of the 23 Churches that were destroyed by Tipu Sultan during his reign. The place was initially a blockage for the warships entering the river, built by the British, it was later reclaimed from them by the Sultan.
In the afternoon, we went to St. Aloysius Chapel. Located on the summit of the Light House Hill in the heart of Mangalore City, the St. Aloysius Chapel was built in 1885. The stunning architecture of the temple will certainly take your breath away and the frescoes will remind you of the Sistien Chapel which is located in Rome. The chantry will impress you to no end with stunning painitings such as Crowing of the Cock and numerous holy people. This Chapel was devoted to the St. Aloysius Gonzaga, a well off, effective, young fellow who surrendered common life to commit himself to the benefit of the destitute.
In the evening, we went to Tannirbhavi beach. It is famous beach and also not crowded.. If you want to have a peaceful and serene time at Mangalore amongst silence and lashing of the waves on the shore. If you are a nature lover, you will find the most peaceful time here! But be careful while playing in water because I lost my mobile into water there when clicking pics. So be warned!!!
Later, that night we had our dinner at Mangala cafe at St. Joseph nagar and the bill was on Gavin since it was his birthday that day. If you like shady places, then you can hit this cafe. I liked squid sukka here. You also have smoking area. That night, We drove back to Bangalore.
TIP FOR THE TRIP:
- Stay in Kushalnagar as the place is less crowded and less price. Few homestays are cheaper than hotels.
- Avoid travelling at night during monsoon.
-Always carry an umbrella with you.
Frequent searches leading to this page:-
top coorg holiday packages price, coorg packages for 3 days, coorg packages for 4 days, weekend coorg tour packages for 3 days, coorg trip packages for 3 days, coorg ooty holiday packages, places to visit in coorg for two days, homestay in coorg for group, hotel discounts coorg, things to do in virajpet coorg, coorg trip from bangalore by car