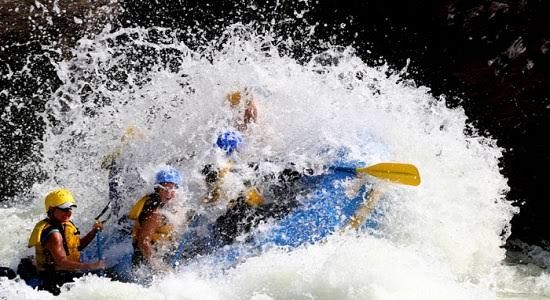 Maharashtra's Home for White Water Rafting" Kolad
Famous for white water rafting, Kolad is a thriving tiny village in the Raigad district in Maharashtra.
Known for its cascading waterfalls, green meadows and picturesque backdrop of Sahyadris, Kolad is gaining traction as an adventure sports destination with provisions for rafting, rappelling, and kayaking.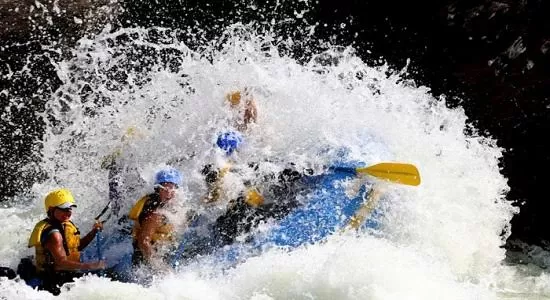 Kolad boasts of natural beauty which blooms during the monsoons.
Known as the Rishikesh of Maharashtra, the majestic valleys and picturesque backdrops make Kolad a treat for nature lovers as well as shutterbugs.
The river Kundalika is a big attraction here especially for people who interested in white water rafting.
The Kundalika River is one of the fastest flowing rivers of the South which makes it ideal for water rafting and other adventure activities.
Along with that, there are a couple of forts, dams and waterfalls which make Kolad a good holiday destination with something to offer to everyone.
Kolad is loaded with natural plants and lavish greenery and its wonderful valleys and marshlands give it a portrait-like edge.
Kolad is popular for the abundance of waterfalls, rough topography and rocky mountains.
Visitors can go for treks and other sporting activities like paragliding and parasailing.
How To Reach Kolad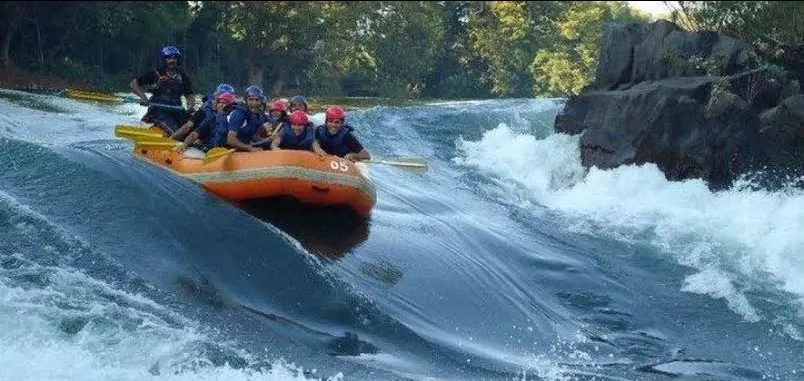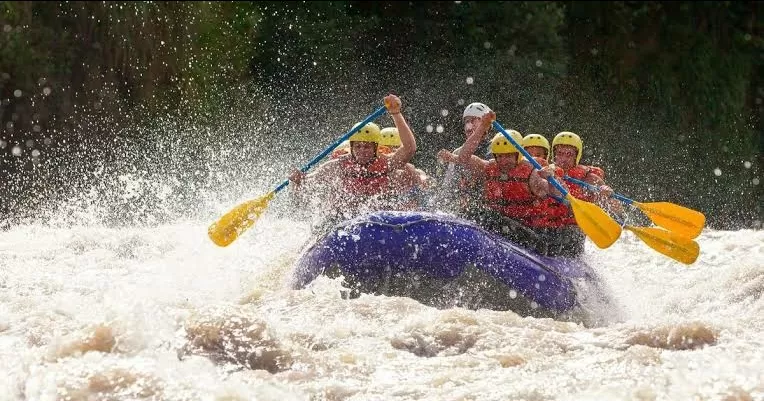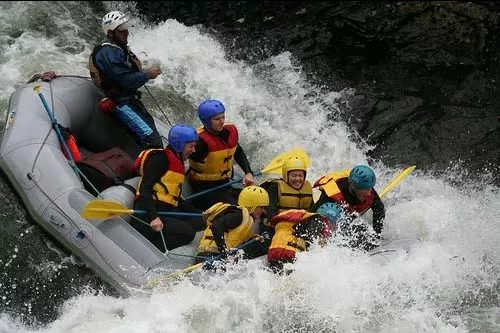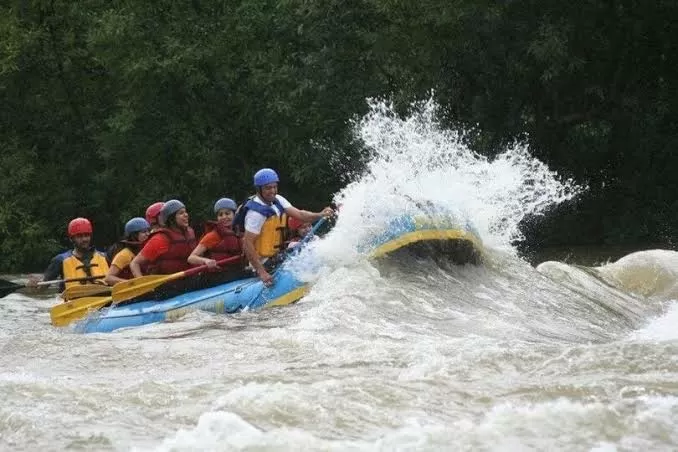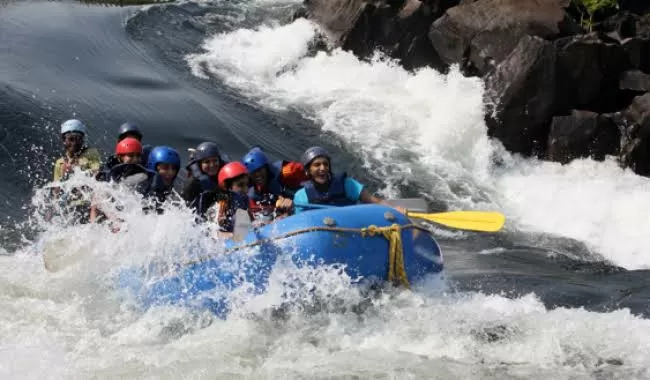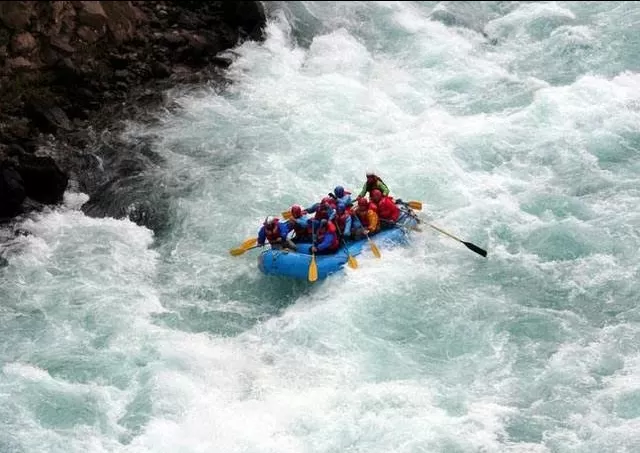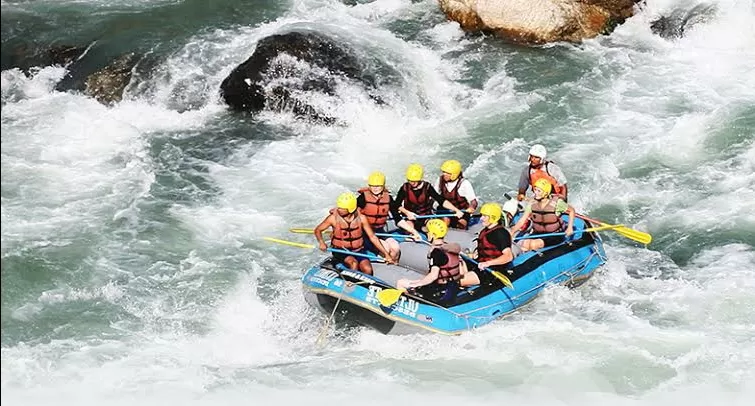 Mumbai, located 120 km away, is the closest major city which connects Kolad to the rest of the country.
The most popular way of reaching Kolad from Mumbai is by taxi or self-drive car.
The route from Mumbai to Kolad is scenic and enjoyable.
One can also opt for bus from Mumbai to Ratnagiri and get down at Kolad, which falls on the way.
Kolad has its own railway station which is connected to Mumbai and other major cities.
The nearest major airport is Chhatrapati Shivaji International Airport, Mumbai.
■■How to reach Kolad by flight
The nearest airport to Kolad is the Chhatrapati Shivaji International Airport. From here, you can take a cab, bus or train to Kolad.
Nearest Airport: New Pune International Airport - 80 kms from Kolad
How to reach Kolad by train
The Kolad railway station is connected to the Mumbai CST station and all the major cities of Maharashtra.
The Kolad railway line is part of the Konkan Railways which is full of scenic beauty. The two most popular trains from Mumbai to Kolad are -
1. Diva Sawantwadi Passenger
Origin: Panvel
Departure: 7:05 AM
Arrival: 9:17 AM
2. Dadar Ratnagiri Passenger, 50103
Origin: Dadar
Departure: 3:35 PM
Arrival: 7:36 PM
●●Best Time To Visit Kolad
The best time to visit Kolad is during the monsoon from June to October to enjoy white water rafting.
During these months the water levels in the river are high which makes rafting enjoyable.
Also, during monsoons, Kolad looks extremely breathtaking with lush greenery and misty mountains.
Another good time to visit Kolad is from November to February to enjoy the adventure activities.
March to May is too hot and sultry in Kolad and hence must be avoided.
■■Kolad in Summer (March - June)
Summer season in Kolad lasts from March to May and is possibly the only offseason that Kolad offers.
During the summers, Kolad gets as hot as any other tropical place in India would (maybe lesser), which though not very disturbing is not preferred over the other seasons to visit Kolad.
The temperature during the summer months lies between 28 degree Celsius to a sweltering 40 degree Celsius.
If you're visiting Kolad during these months, make sure to wear light clothing and ideally not visit for more than a few days.
■■Kolad in Monsoon (July - September)
The monsoon season in Kolad lasts from June to September and the temperature during this time is fairly average for this time of the year.
The heavy rain that lashes out at Kolad during these months is unparalleled; however, it does manage to make the entire village even more beautiful.
The lush greenery surrounding Kolad seems to come alive during these brief months, and the stark white waterfalls are no less eye-catching.
This also makes for the ideal time to partake in white water river rafting as well as trekking through the magnificent natural beauty of Kolad while witnessing its abundant flora and fauna.
■■Kolad in Winter (November - February)
The winter season in Kolad lasts from November to February and is known to be the best time to visit the village.
During the winter season, Kolad transforms into a wonderland with its chilly temperatures and even colder nights.
The average temperature during these months lies between 12 degree Celsius to 33 degree Celsius if its a particularly hot day.
Individuals also prefer the winter season as they are free to roam around and take in the beautiful scenery of Kolad without worrying about the summer heat.
This reason also makes it welcoming for many who live in the city where the winter months do not see a substantial change in the temperature.