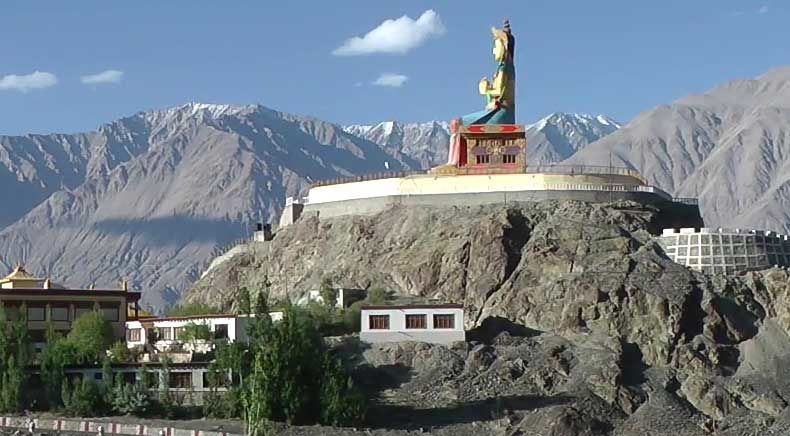 The statue of Maitreya Buddha, one of the most notable characteristics of the Ladakh area, is a unique and majestic edifice. It is the statue of Jampa Buddha, perched on top of a monastery and is known for its exquisite carvings, superb craftsmanship, and vibrant colours.
The hall underneath the statue holds an extensive collection of Buddhist literature and sculptures of Shakyamuni Buddha and Guru Rimpoche. The figure of Jampa Buddha was set up in 2006 to foster peace and protection in the region. It was, however, formally launched in 2010 by His Holiness the Dalai Lama.
The monument, which stands around 32 metres tall, faces the Shyok River. Natives from the valley helped build it, and the gold used in the statue was contributed by the heads of other prominent monasteries in the area. The most significant time to visit is during the summer months of June through September. To go to this location, one may quickly get a bus from Leh.