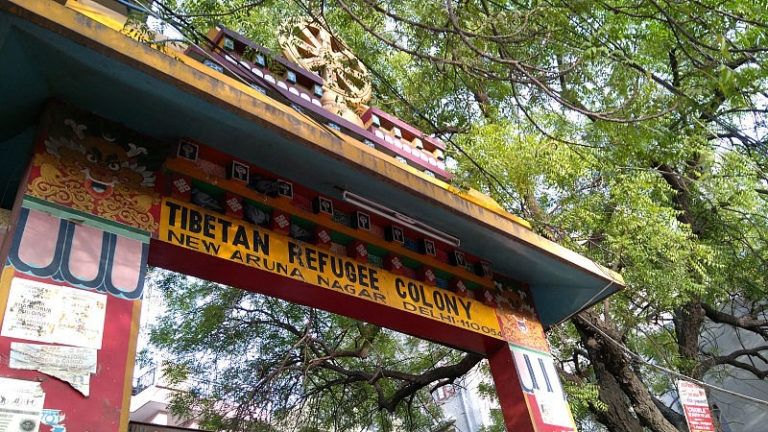 The sight of narrow lanes , the complex valleys and the smell of chilly and soya in the air, you can say that you have found yourself in an alley of Hong Kong or Lhasa .What if I say that you can find that right in the heart of the capital of India . Yes, I am talking about the suburb of Delhi that is known as Majnu ka Tilla . Located near the north campus of Delhi university , Mjanu ka till is a community center for the refugees that came from the Tibet over the years and settled into Delhi .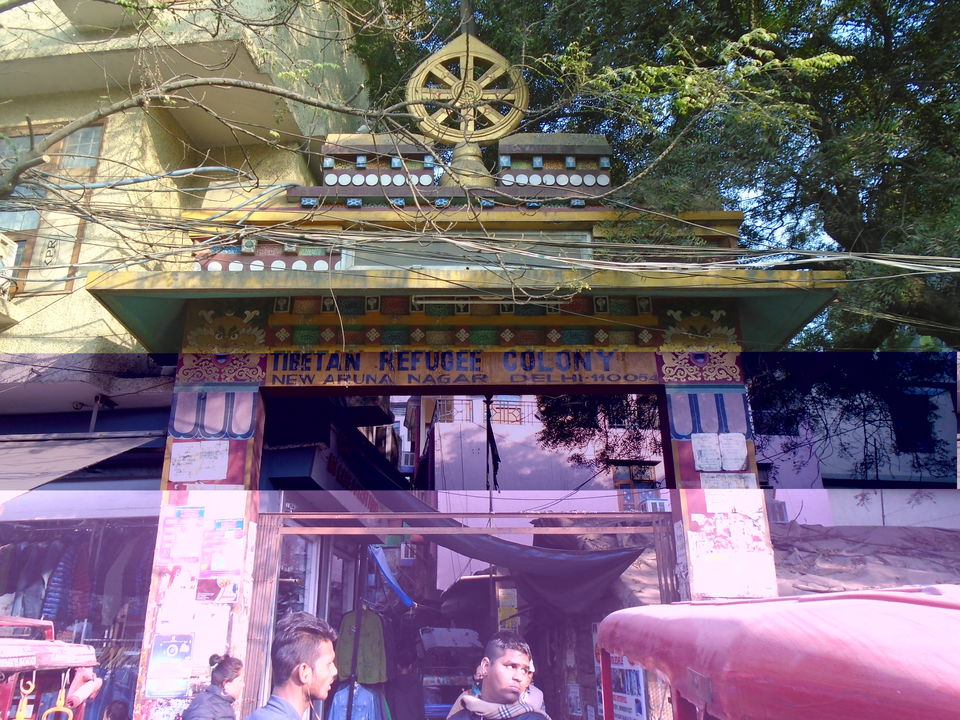 Made up of Tibetan population who brought with themselves the culture of their land, Manju ka tlla looks like a fabled street from Leh or Lhasa and there are a lot of treats for any traveller who wants to enjoy the culture but is too taken up in his time to actually visit Tibet .
Let's talk about the various attractions present here and how its accessible and how it can be enjoyed for a foreigner of the culture.
Accessibility
Easily accessible by road from all over the city . but the best way to get there specially for tourists is by metro as not a lot of bus routes are accessible from here for the rest of Delhi like south or west Delhi . You can board the metro from anywhere and can exit at the Vidhansabha metro station. you can also exit at Vishwavidyalaya metro station if it's nearby. Manju ka till is easily accessible form both of the metro station as you can rent an auto or an electric rickshaw right from the station. Beware of the cost of the autos and rickshaws as they tend to charge a lot more if they see that you are a tourist.
Autos can be booked around 50-70 INR and you can take e rickshaws for 10 rupees a person and it has 4 seats available .
Ask to go to the Tibetan monastery and ask the driver to cross the roads and stop at the monastery gate.
Major attractions
Now, there is a central monastery situated right between the lanes at the Tilla and you can follow the lanes in a straight manner to reach there.
But I advice people to not rush for the monastery right away. Here is the wrong perception of travel itself , that the destination is always better than route itself. When you find yourself right between the narrow lanes and alleys , try to stop for a sec and realize that you are in Delhi , but you don't feel like it, do you?
Look at the shops on the right hand ,selling all kind of Buddhist religious items , stop and see the shawls and carpets on display and see the difference between it and the other Indian handicraft styles. Tibetan culture is more mysterious, use of bright colors such as red and yellow are a common practice.
On the left , a bit into the alleyways, you start to find more and more shops, but now, the religious shops stops and the everyday market starts . Everything from woolen jackets and socks to shawls and shoes can be found here . And the best thing, all in the Tibetan style wool and quite affordable if you have a bit of bargaining skills. On the left, lots of clothing shops and generally on the right, here starts the long chains of amazing restaurants present here to cater you.
I am gonna go and say this right now , it's that the Tibetan culture is best tasted than observed. so, get ready for a gastric onslaught. there are restaurants of every size, of every budget and every food style. Cantonese or Lhasan or even as much as Nepali dishes can be fund here . some famous eataries include @DOLMA HOUSE where I enjoyed a lot . Momos and thukpas are a must eat there and if you want to get transferred to tibet , drink the salty Tibetan butter tea , feels as authentic as anything . but be prepared , it's salty instead of generally sugary tea but I think , it's worth a try as if you drink it, try to imagine youself at 10k feet up in the mountains , drinking a yak butter salty tea.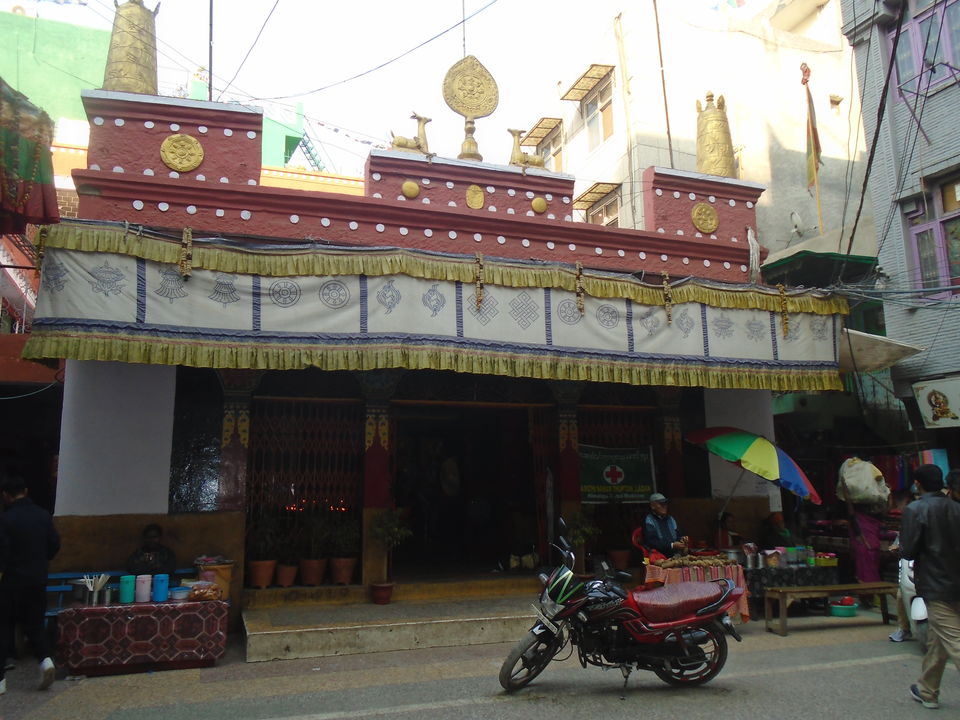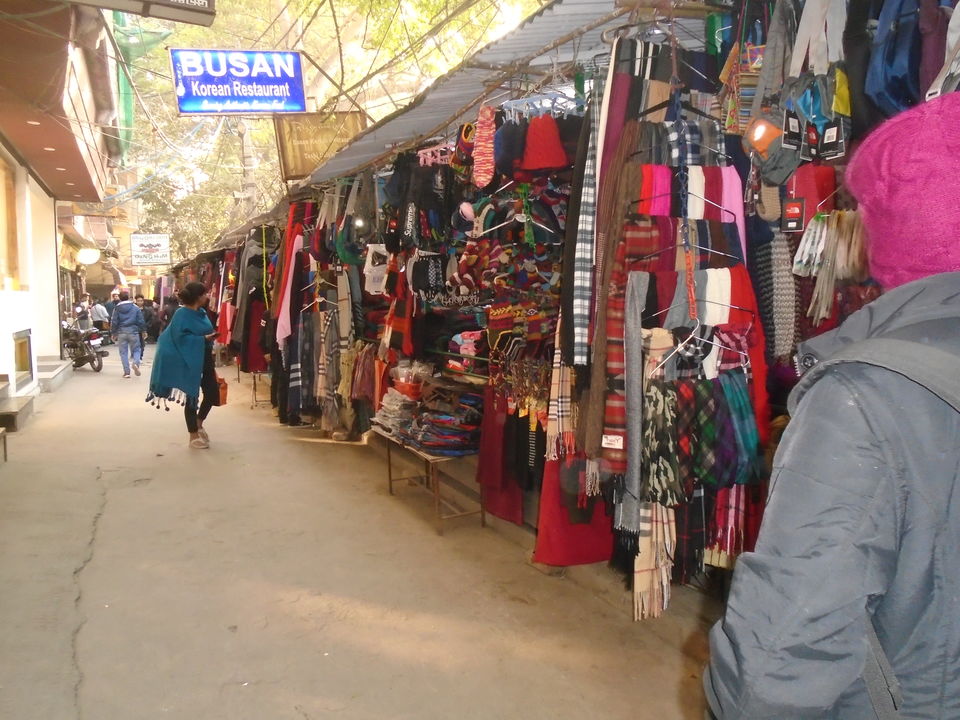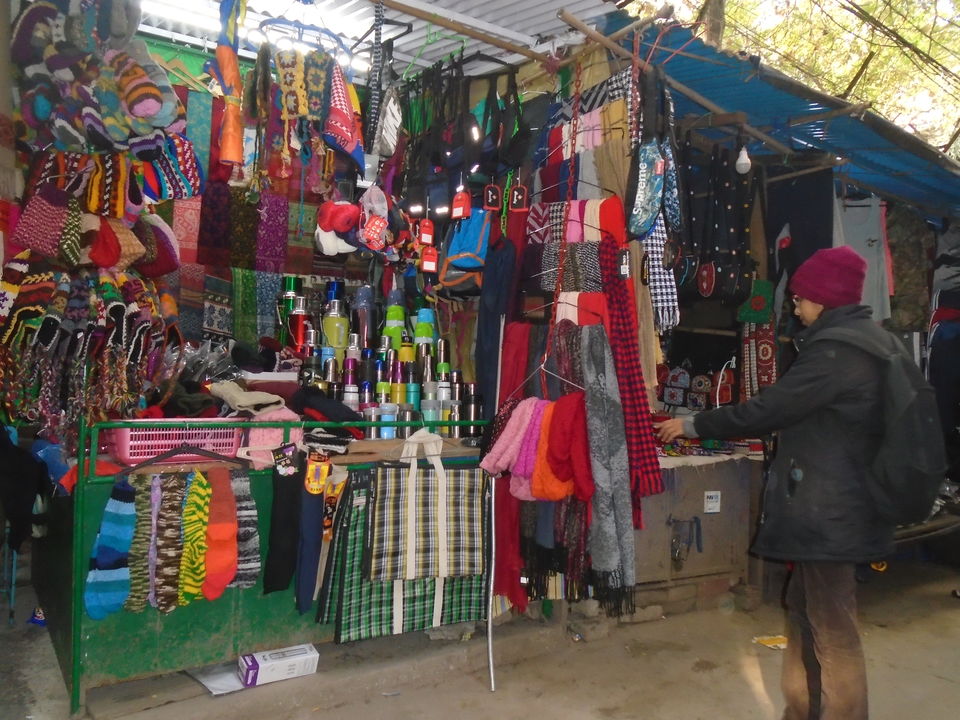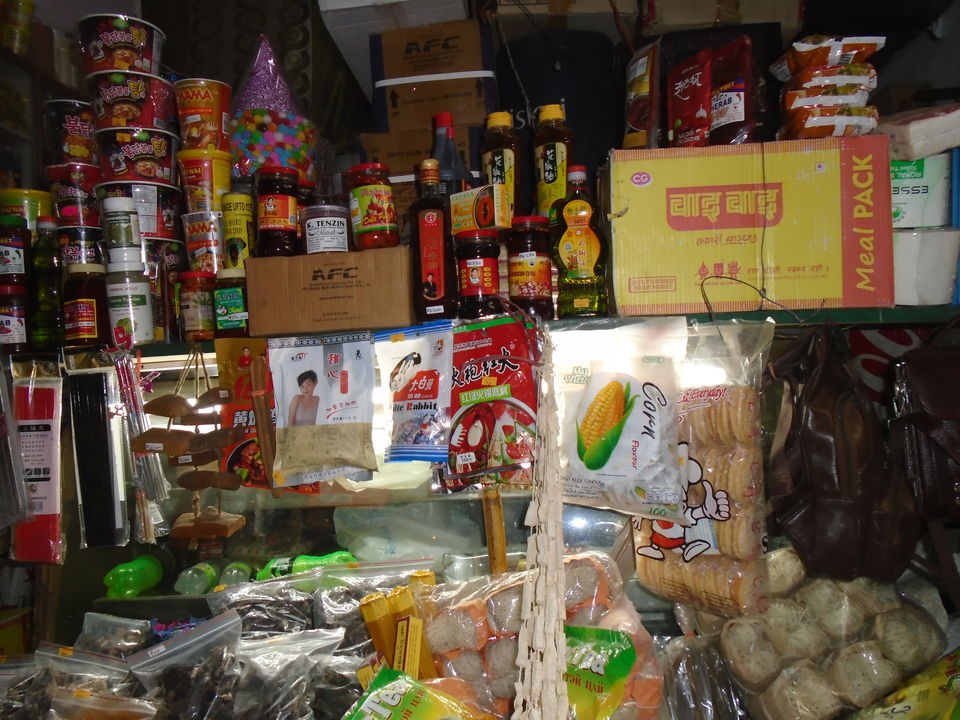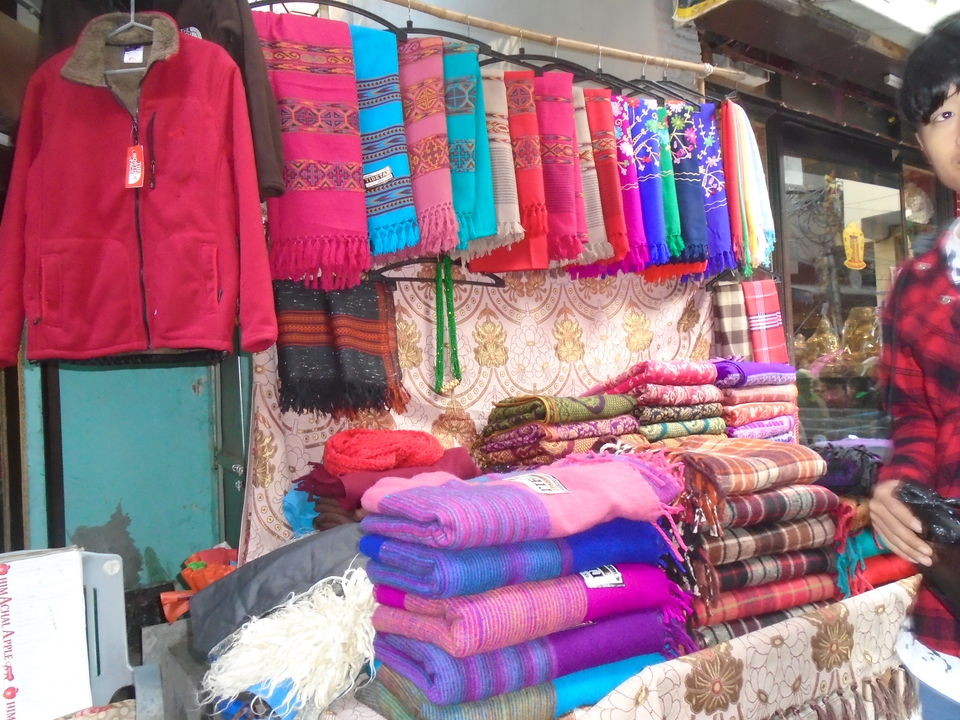 Now as you have walked into the maze that is the alleys here, try to observe as much as you can about the people present here, busy in their life and eating and drinking and shopping , and remember , it's their home , not a tourist destination for them . Try to respect the culture of theirs , of what they eat and try not to judge. The markets here are a lot clean as you wouldn't find any litters found anywhere.
Now after eating and observing all, it's time to find something to shop for , maybe as a souvenir or as a necessity, buy something from the market and I have to say , their winter market is really good .
Also , beware of pocket thieves and people generally asking you to help them , like"I want to make a call" or can you help me get some money,it was stolen. I know it seems very movie like and far fetched but it happened to me and a lot of other people so be aware,.
Try the yellow rolls and noodles which are present at various small street food joints deep inside the allleyways as they are a treat for the senses. If you are a spice beast like myself, add to ask for some extra chilly as this would give you a somewhat similar experience of the Sichuan cuisine which is spicy to say the least .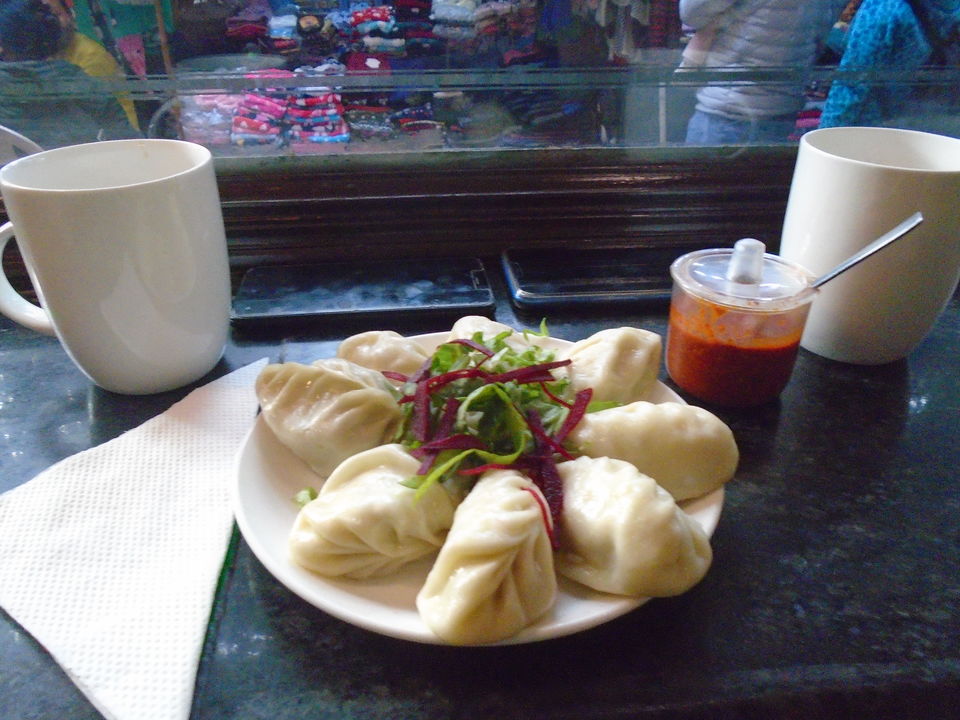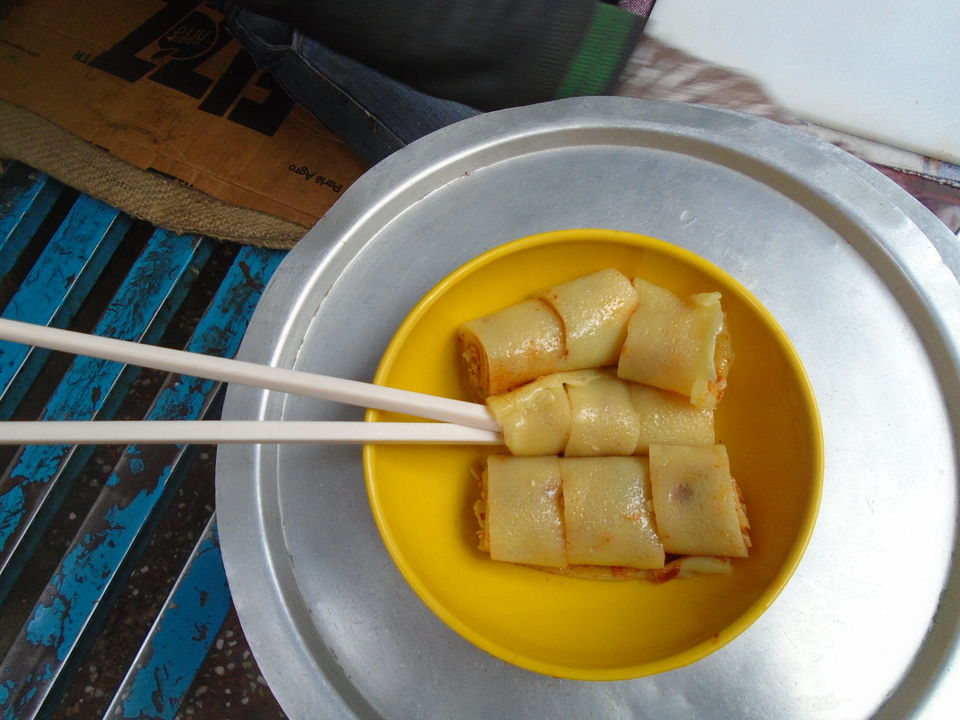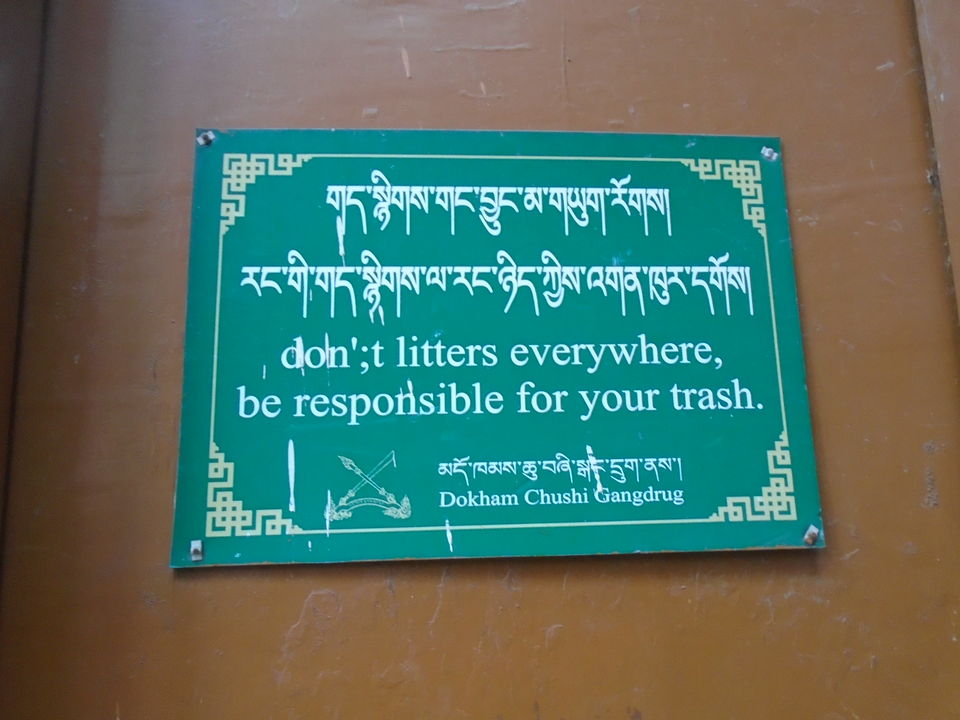 After all this, go and sit inside the monastery , which is beautiful and golden and see people offering prayers . it's quite peaceful and try to be respectful, keep your shoes out and try to be silent and listen to what the monks are humming .
ps- don't be anxious of getting lost in the mazes and if do get lost , just walk aimlessly and wander about , in the end you will get to the main road somehow, its the beauty of this maze.