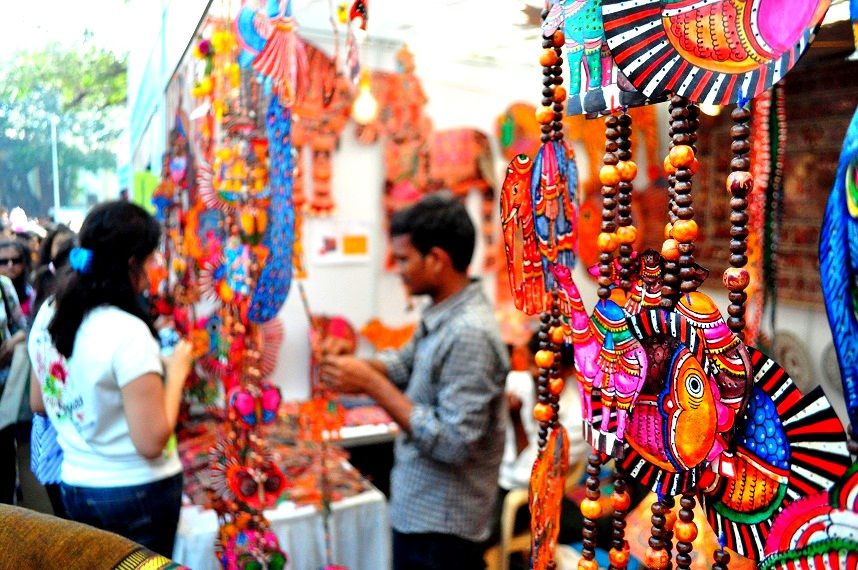 If you're a shopaholic, you must be tired of the toll branded showrooms take on your wallet. You get a few things and the status of your bank account starts to worry you, making the whole experience a little sour. Shopping was supposed to be a simple way to de-stress! What happened?
Luckily, Delhi has a few secrets up her sleeve, and if you love to shop, this is the place to be! The capital of India boasts of some street markets with the prettiest things on sale that won't pinch your pocket all that much. Here's a handy list of places to hit if you're in Delhi for the greatest street shopping experience:
Sarojini Nagar
Named after the famous freedom fighter Sarojini Naidu, the Sarojini Nagar market is every fashionista's dream shopping destination! You've got so much variety here: from clothes, bags and shoes to jewelry and trinkets. If your negotiation skills are good, you will be able to score so many unbelievable deals! Plus, everything sold here is extremely trendy, so don't expect last year's fashion must-haves to be on display. Showrooms of some popular brands (think: Reebok, Converse, Levi's and a whole lot more) are also there in the market if you're in the mood to vary it up.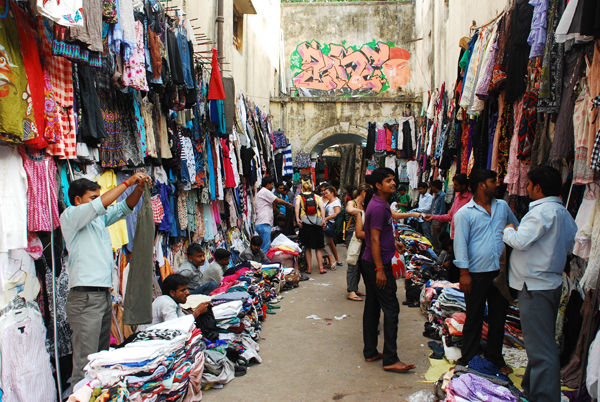 How to get there: Buses and autos ply frequently to the market. The nearest metro station is INA.
Tip: The market is closed on Mondays. If you don't want to deal with jostling crowds, avoid going to the market in the evenings and weekends. And keep your valuables safe!
Tibetan Market
The Tibetan Market is also known as the Monastery Market and is an absolute must-visit! This is where the fashionable college-goers of Delhi go to shop! It is most famous for clothes, bags and footwear and has unbelievable deals during the winter season (shawls, jackets, boots, you name it!). You can also buy various Tibetan artifacts such as paintings, statues, handicrafts and other paraphernalia. Jewelry made from semi-precious stones is also a big seller. You also get some scrumptious Tibetan food here so don't worry if all that shopping makes you hungry!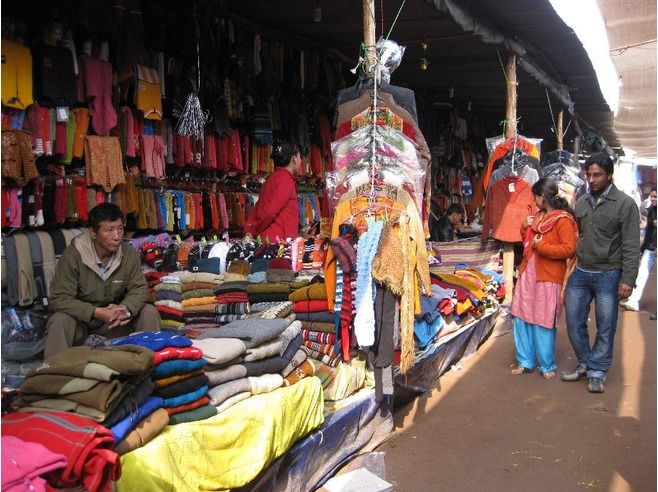 How to get there: The market is within walking distance of Inter State Bus Terminal (ISBT). Kashmere Gate is the nearest metro station.
Tip: The market is closed on Mondays. You might not be able to bargain as much as you would in other street markets of Delhi, but keep at it. You might be able to strike the perfect deal if you persevere!
Janpath Market
Janpath is one of oldest (some of the stores date back to the 1950s) and the most popular markets in Delhi especially with foreign tourists. The shops here sell gorgeously unique products that you won't be able to find in regular malls. Clothes, handicrafts, shoes, shawls and scarves along with jewelry and trinkets are in abundance here, and they're so beautiful, you'll want to buy everything! You can haggle with all your heart and get the things you want at wonderfully low prices.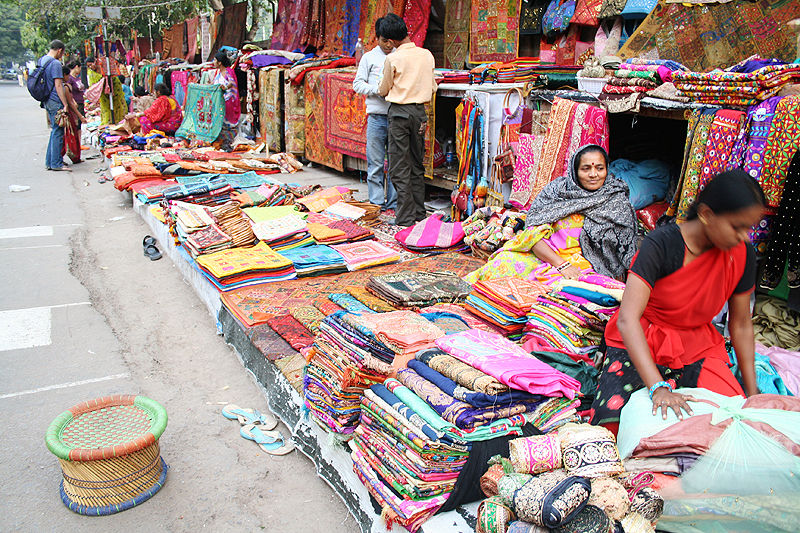 How to get there: The nearest metro station is Janpath. You can also reach the market easily if you get off at Rajiv Chowk. Buses and auto-rickshaws ply frequently.
Tip: The market is closed on Sundays. As with all negotiations, you'll have to have patience to get the best of deals here. But don't lose heart. The effort will be worth it!
Lajpat Nagar
The Central Market in Lajpat Nagar is one of the most popular markets in South Delhi, abuzz with activity almost all days of the week. Fashionable western and traditional clothing and trendy jewelry can be found here along with various household goods. Mehendiwalas sit on the road-side and are extremely skilled at applying the most beautiful henna designs that you will ever see! The many by-lanes of the market need to be explored for a truly fulfilling shopping experience!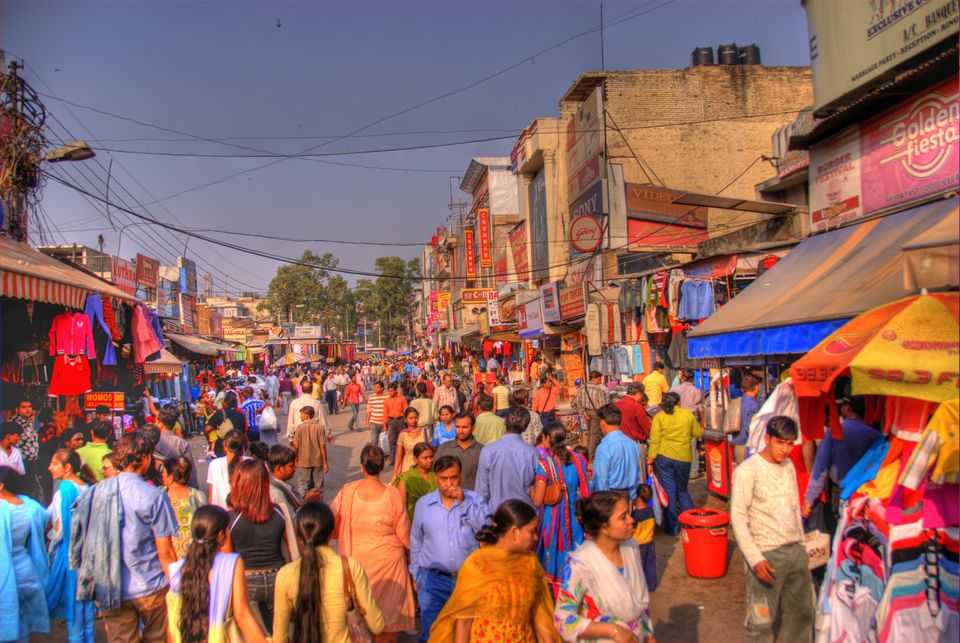 How to get there: Lajpat Nagar is the nearest metro station. You can travel through the market on rickshaws.
Tip: The market remains closed on Mondays, barring a few shops. Be prepared for a whole load of traffic and crowded lanes, especially on weekends! Parking is a hassle. Using public transport to get here would be wiser.
M- Block Market, Greater Kailash Part I
The M-Block Market of Greater Kailash is best known for the many branded showrooms that line the market. But there are sellers scattered in between these high-brow stores who will give you the perfect flea market experience along with unbelievable deals on trendy clothes, footwear, accessories and jewelry (I personally vouch for the beautiful earrings and necklaces you will find here). The market also has several eateries for those who get tired of shopping and want to grab a bite.
How to get there: The Kailash Colony station is the nearest metro station. It is fairly easy to get an auto-richshaw from here.
Tip: The market is closed on Tuesdays. Parking can be a bit of a hassle on weekends.
Chandni Chowk
When you're talking about street shopping, leaving out Chandni Chowk would be a sin! That's because of the sheer variety of things you get there! The lanes of the area are divided into different markets selling different goods. If you want to buy fabrics (silk, satin, cotton, crepe, the works), you head to Katra Neel Market. If you're looking for electrical goods, Bhagirath Palace is the place to be. Khari Baoli is the biggest wholesale spice market in Asia and has been in operation since the 17th century! Kinari Bazaar has all the wedding paraphernalia that you will ever need. Dariba Kalan is where you will find exquisite jewelry. Chandni Chowk also boasts of some of the best street food in Delhi!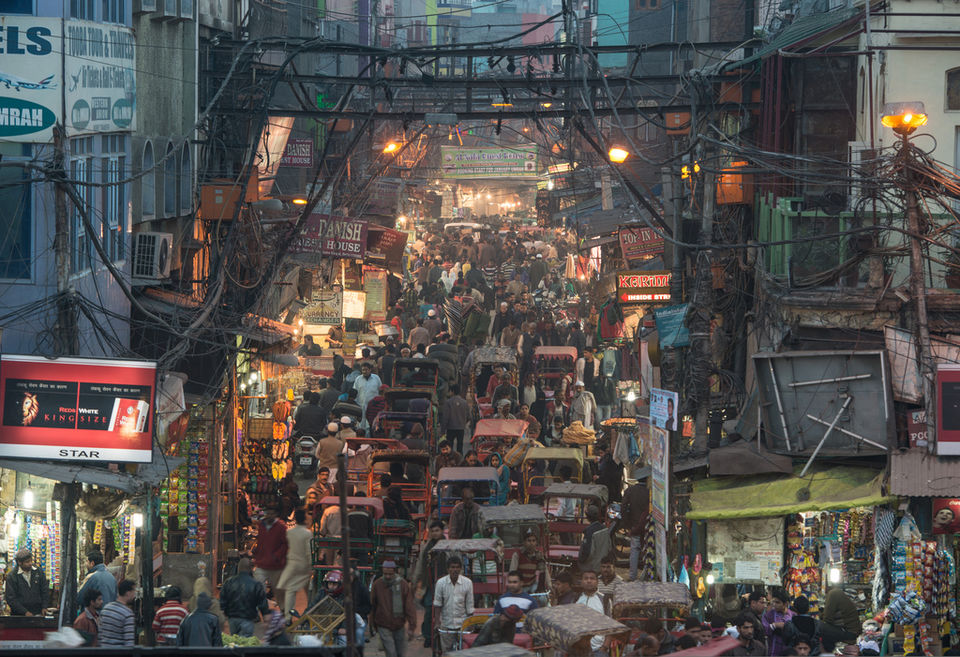 How to get there: The Chandni Chowk Metro Station is the most convenient way to reach the market.
Tip: It's almost impossible to find parking in the narrow lanes of this market. It's best to travel the area by rickshaw. Keep in mind that this market is almost always crowded.
Paharganj
Paharganj finds favor with the backpackers and budget travelers, especially those from foreign countries, as you can find really cheap accommodation in this area. The market is just as affordable with music, books, jewelry, clothes, textiles and handicrafts for sale at incredibly low prices. Paharganj offers some unique trinkets for travelers wanting to take a piece of Delhi back home with them. An absolute must-visit!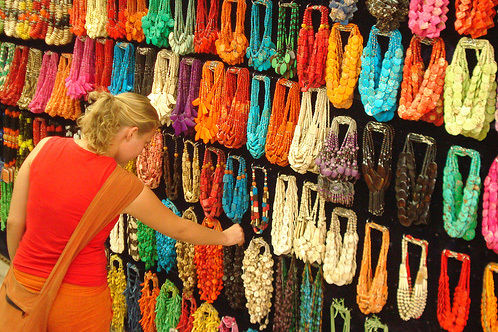 How to get there: The market is situated close to the New Delhi Railway Station. The New Delhi Metro Station and RK Ashram Marg Metro Station are both close by.
Tip: The market is crowded all the time, so be prepared.
Karol Bagh has something to offer every kind of shopper. The market is best known for Indian traditional and trendy western attire, which you can find at Ajmal Khan Road. Ghaffar market that is also situated nearby is where you can find all kinds of electronic goods for sale. At Arya Samaj Road, you will find incredible books at throwaway prices. Bank Street is the place to be if jewelry is what you wish to buy. If a varied shopping experience is what you're looking for, then a visit to Karol Bagh should be on the cards!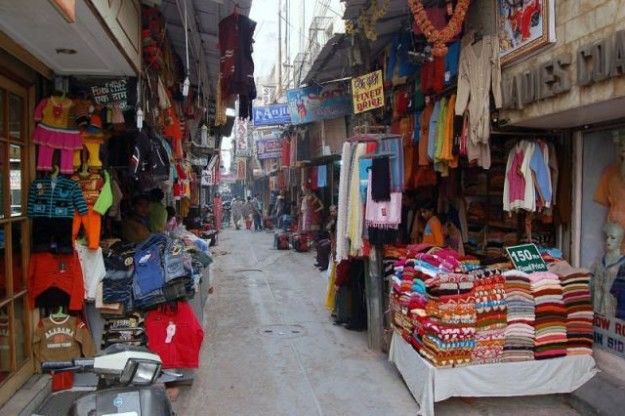 How to get there: The most convenient way to reach Karol Bagh is by metro.
Tip: The market remains closed on Mondays.