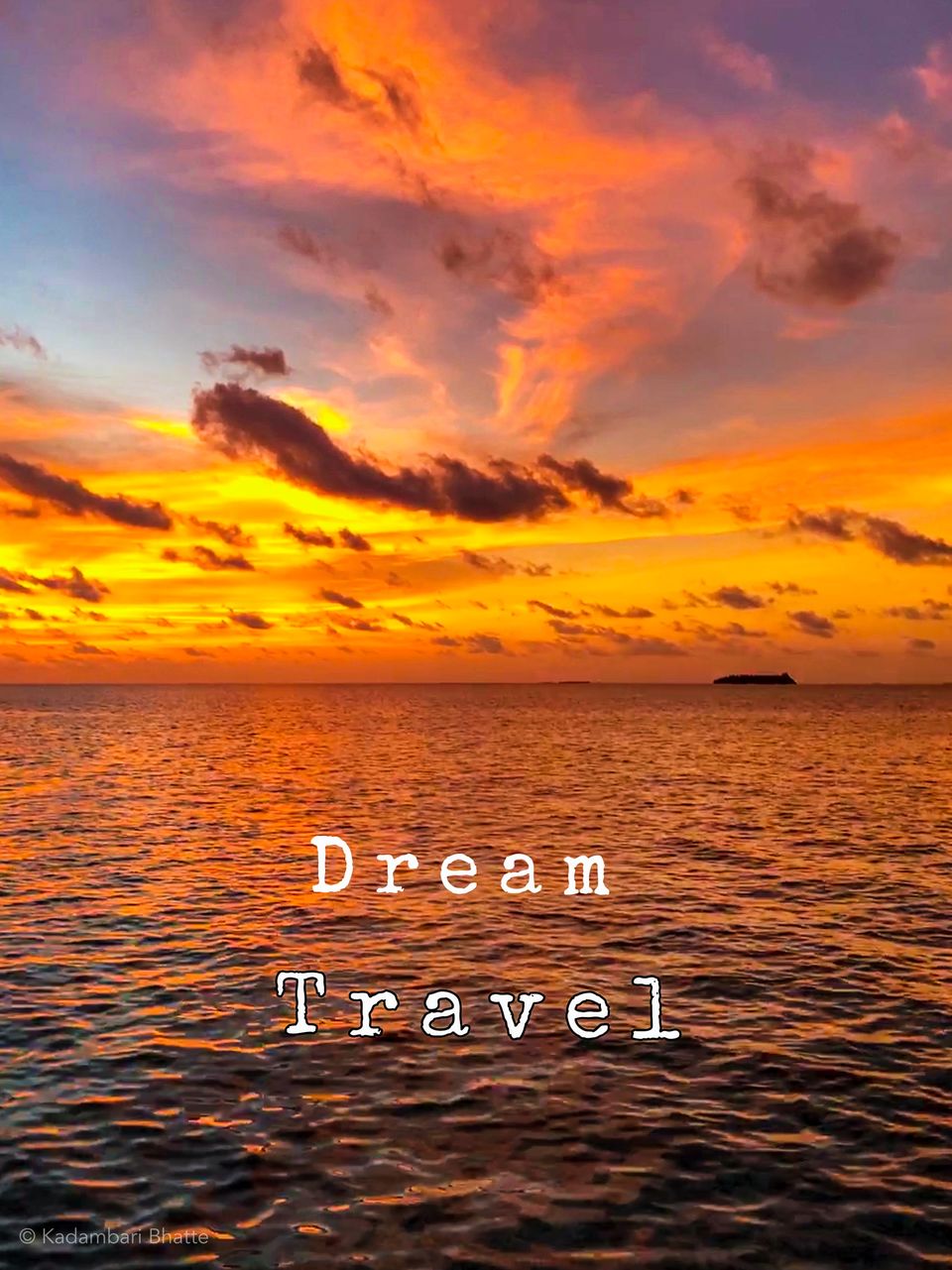 Where Do I start?
Honestly, I never really had to desire to visit Maldives. I had been to beautiful places like El Nido, Palawan, Australian Beaches, Bali, Langkawi, and some private islands, and I thought what different is Maldives going to be? There is nothing to even explore there, no temples, no museums, nothing. Isn't this what we all think about this place?
I WAS WRONG! SO WRONG! And, thank god I was. Maldives is either known for its honeymoon couples or retired people. What happened about the in between who aren't part of either? I would rather go when I am young, healthy and want to hop in and out of the water any time, entire day and just take in that clean air! A little confession - I might have taken one too many photo too! The place made me do it!
Where Did We Stay, and How Do You Decide?
Well, we wanted to experience the water villa since it was our first time and let's be honest who doesn't fancy them? We have always seen them on magazine covers and social media.
I did quite a bit of research on the Islands, Resorts with the best Coral Reefs, the distance from the airport and of course the price! Remember these 4 points when you select a resort and you have not regret. In Maldives each resort is built on its own island, and now the resorts are increasing their villas in order to make it more affordable for travellers on a budget. Note that there aren't any super cheap places to stay, but you can always research and find an affordable hotel for $30-$50 per night. And the good news for the Air BnB lovers is that it has started offering accomodations on it's local islands for as good as $100 per day!
Maldives is made up of more than 1,000 coral islands, beautiful beaches and reefs. But you need to know which suits you the best. https://visitmaldives.com/
1. DISTANCE FROM AIRPORT TO YOUR RESORT
We booked Baros, since this resort is close to the airport. It took us only 25 minutes by a boat ride. There were many other beautiful resorts a little away but those needed us to take the sea-plane or they were more than 30 mins away from the airport. Maldives Airport is very organised, once you land if you have some one picking up from the resort, they will take you the to designated resort booth and then straight on your boat!
2. AIRPORT TRANSFER:
The farther your resort is from the airport the harder it is to get there for the flight. And, we wanted to save that time to enjoy before we left! The transfer to the airport is extra and so if you want to take a sea-plane it will make a bigger hole in your pocket, unless you want to that thrilling experience!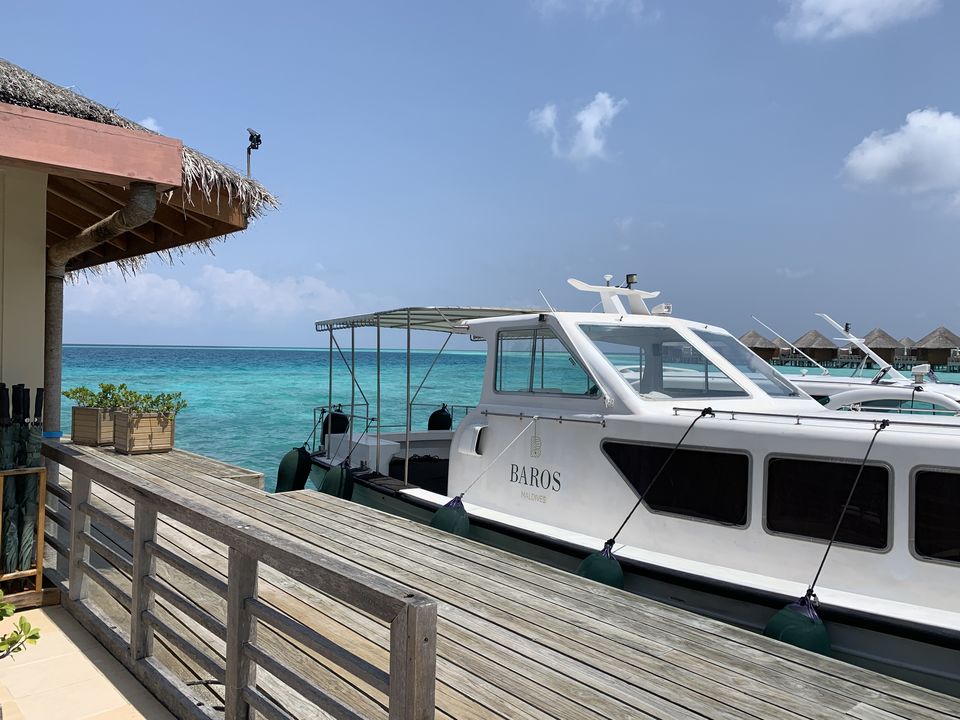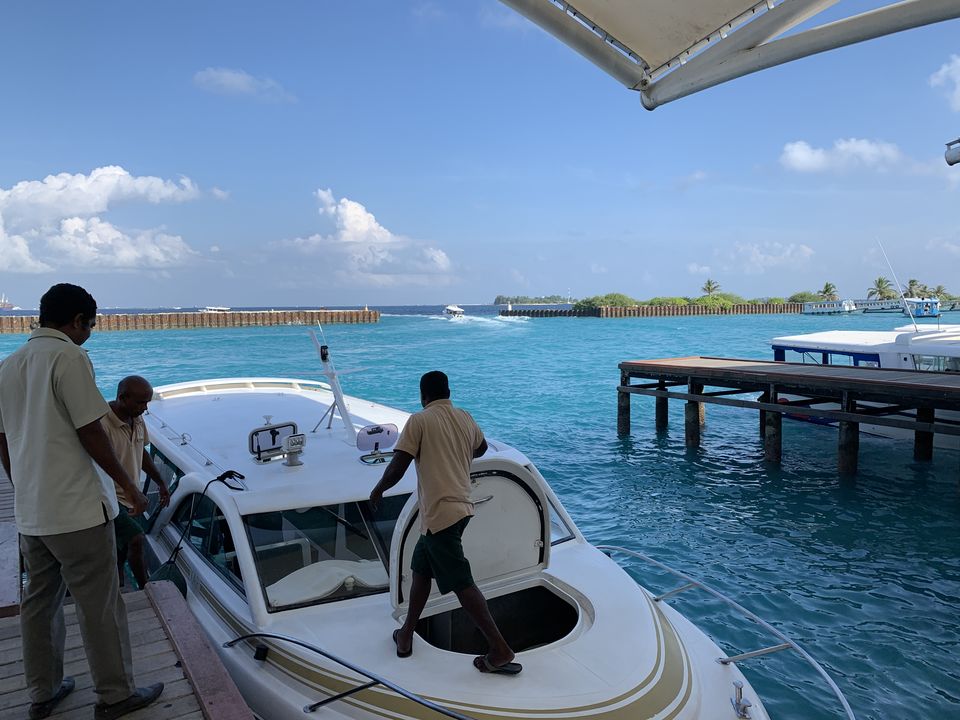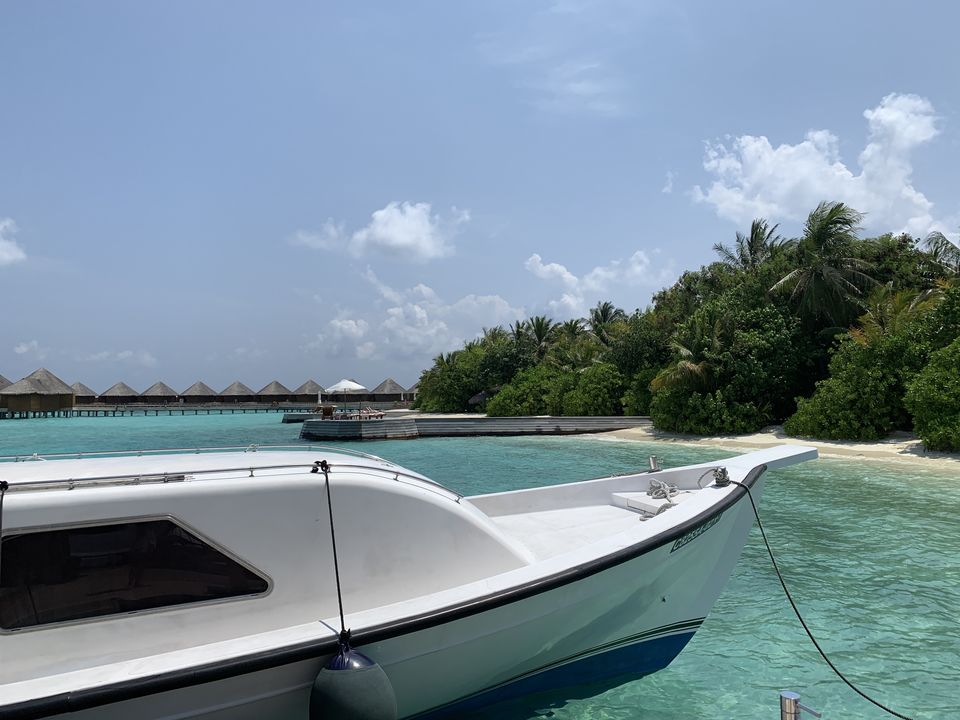 3. OUR RESORT:
So we stayed at Baros, a luxury boutique resort since last 44 years! It consists of 15 water villas, plus other kind of premium villas and beach bungalows. That number is just enough to have enough privacy and not too many people on the island to truly enjoy it!
4. WHEN YOU BOOK
When you are booking a trip to Maldives, remember that everything is charged in USD at the private island resorts, and the menu items are not cheap. You can go to other islands if they are close by for your meals but the cost won't make much of a difference. Ideally per day it would cost us 100 USD for lunch, dinner and drinks.
5. NO NEED TO STEP OUT OF THE RESORT!
So, we stayed on one island for 4 days and we did not once feel the need to leave the island! We didn't even realise how time passed by.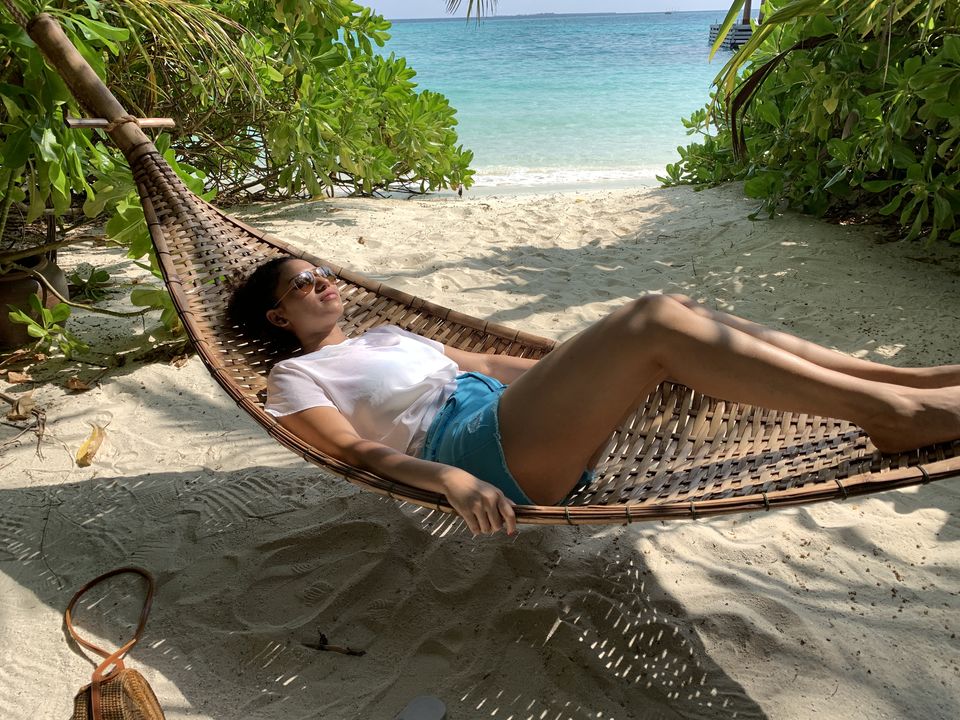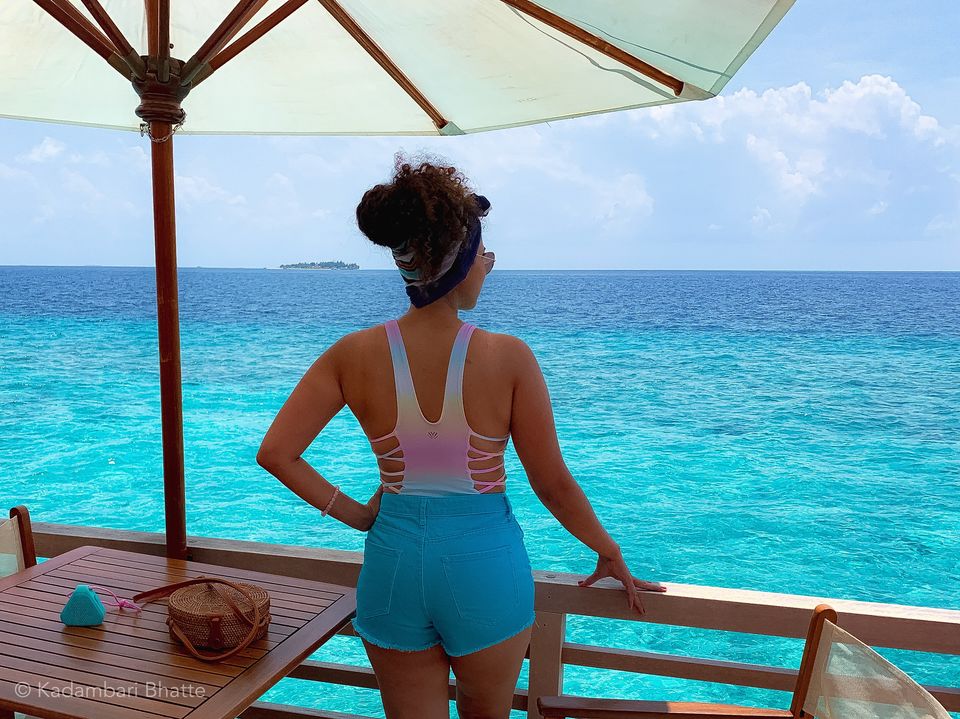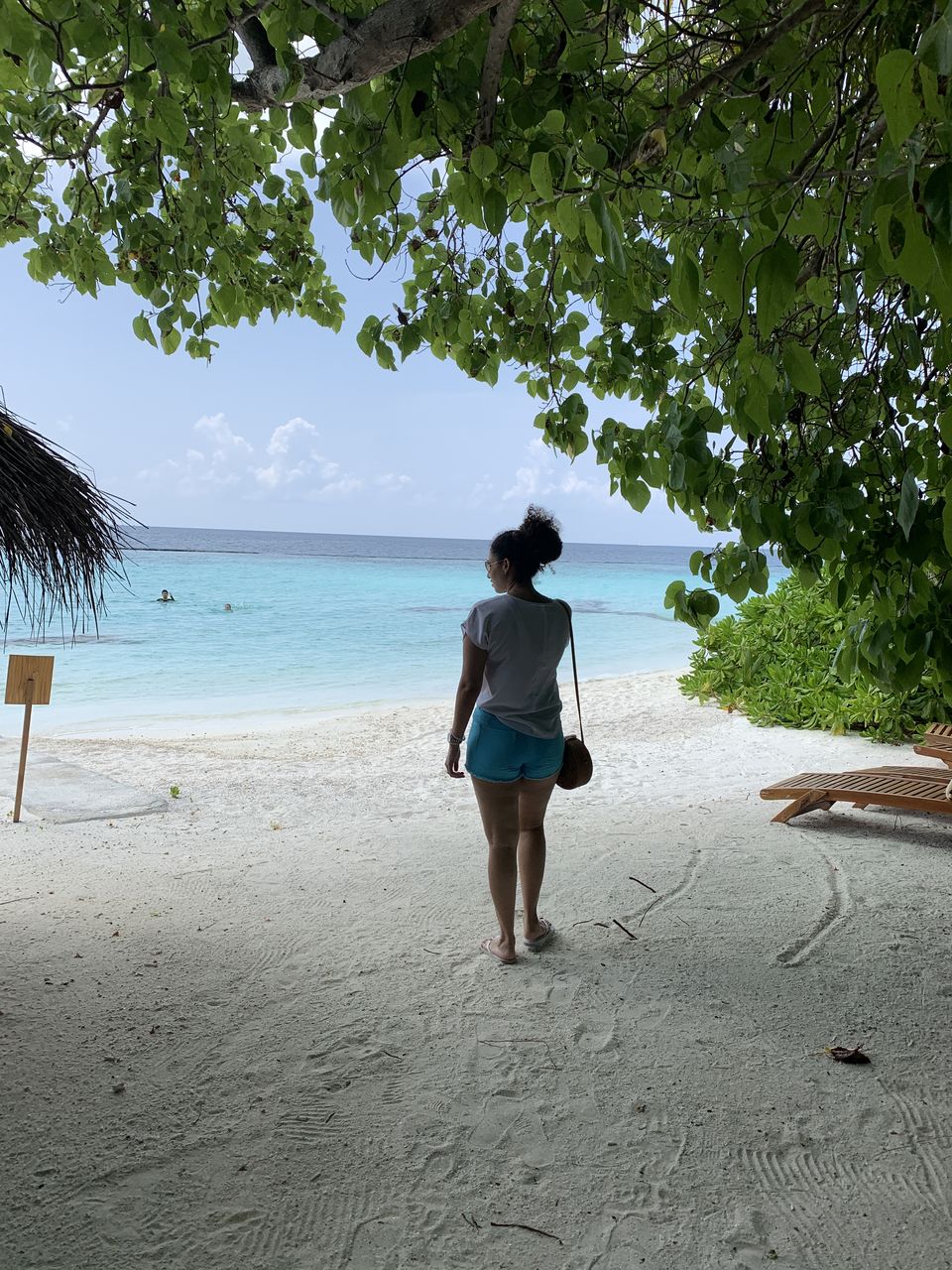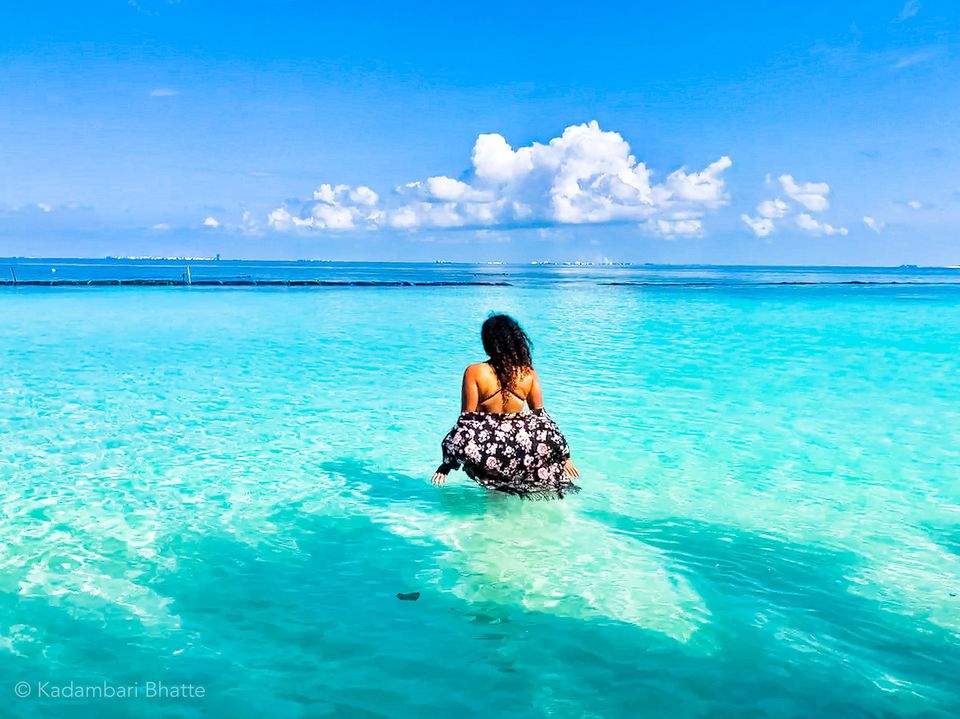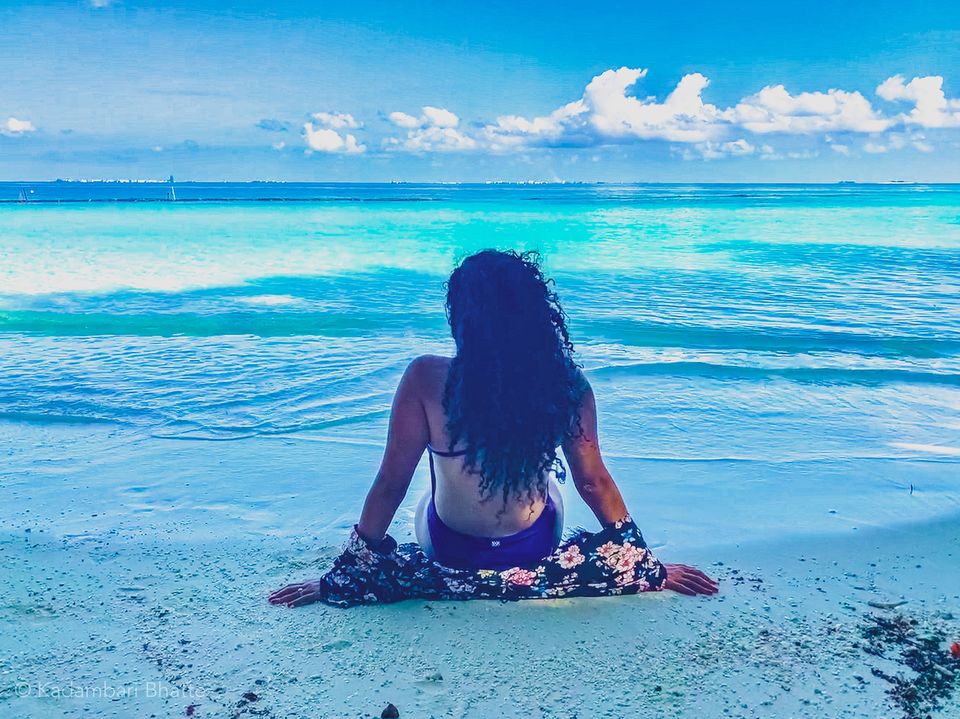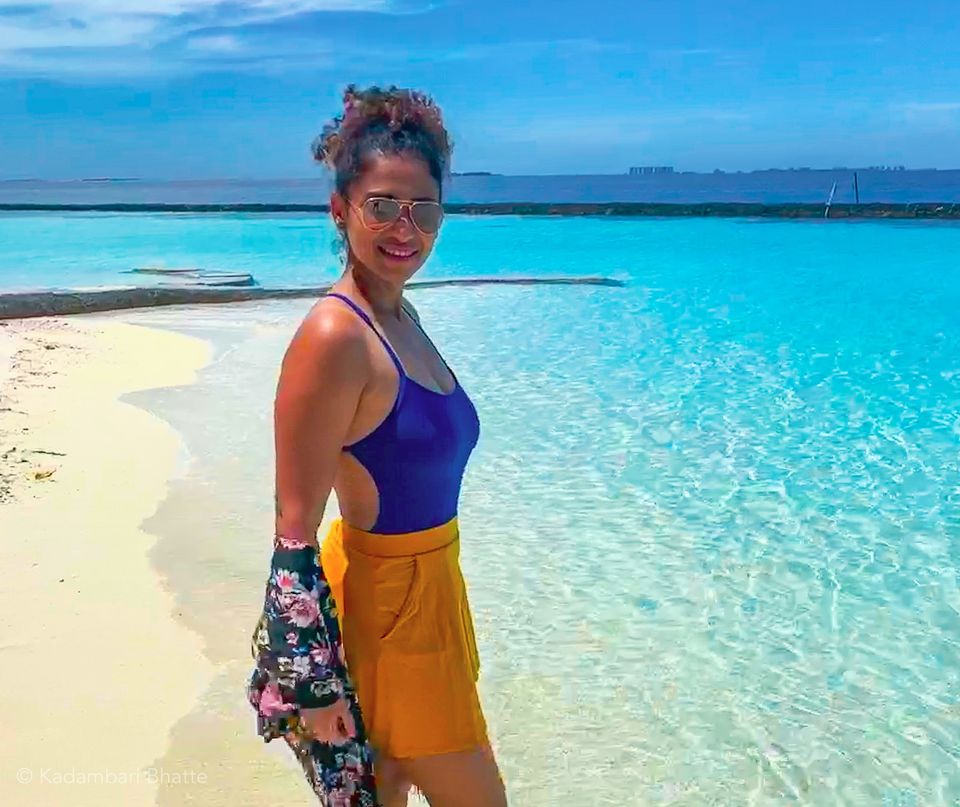 6. WATER ACTIVITIES
If you like marine life or you are a water baby, you will appreciate the beauty in this pristine land. The house reef on Baros Island is one of the best in Maldives, they have 2 resident marine biologists who take care of the reef. Some of the water sports you must try are:
Snorkelling, Underwater diving, Night Snorkelling (accompanied by the guide), Cruise for Dolphine Watching, Kayaking.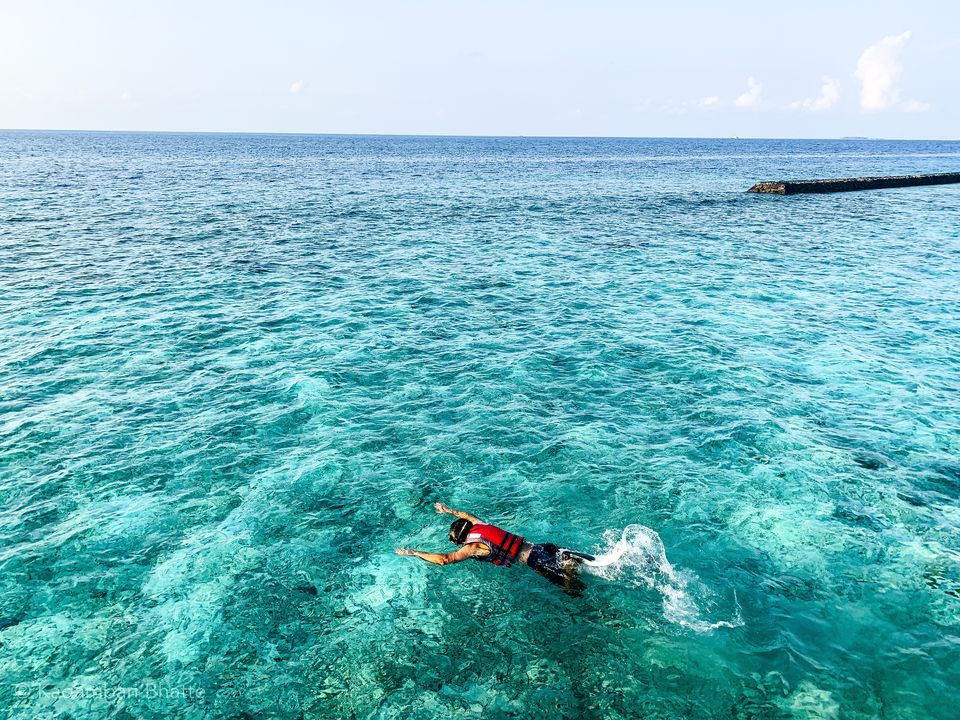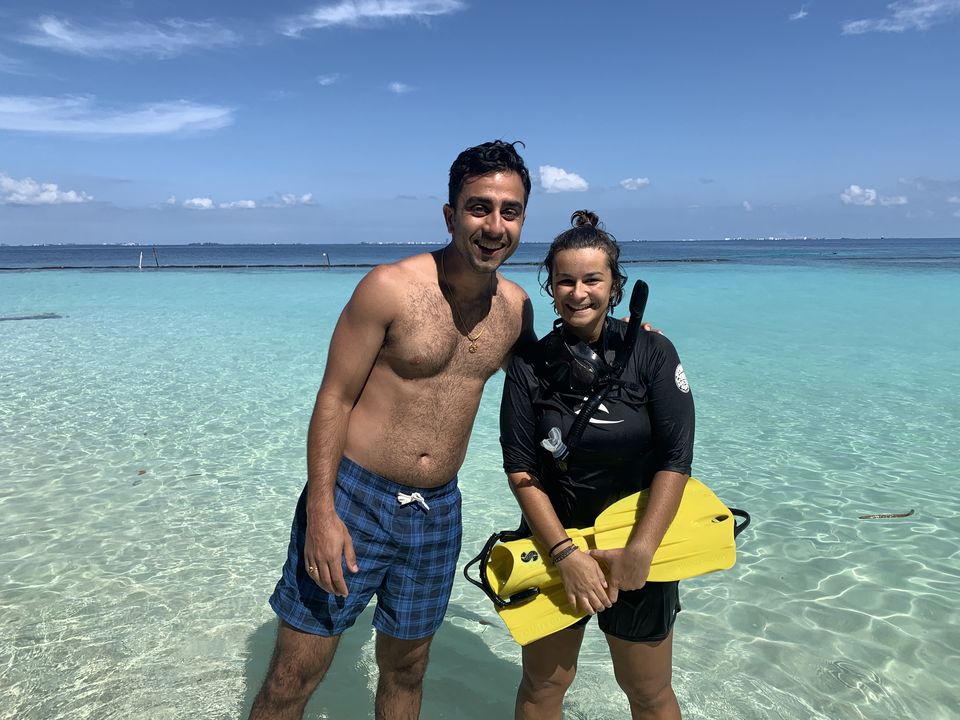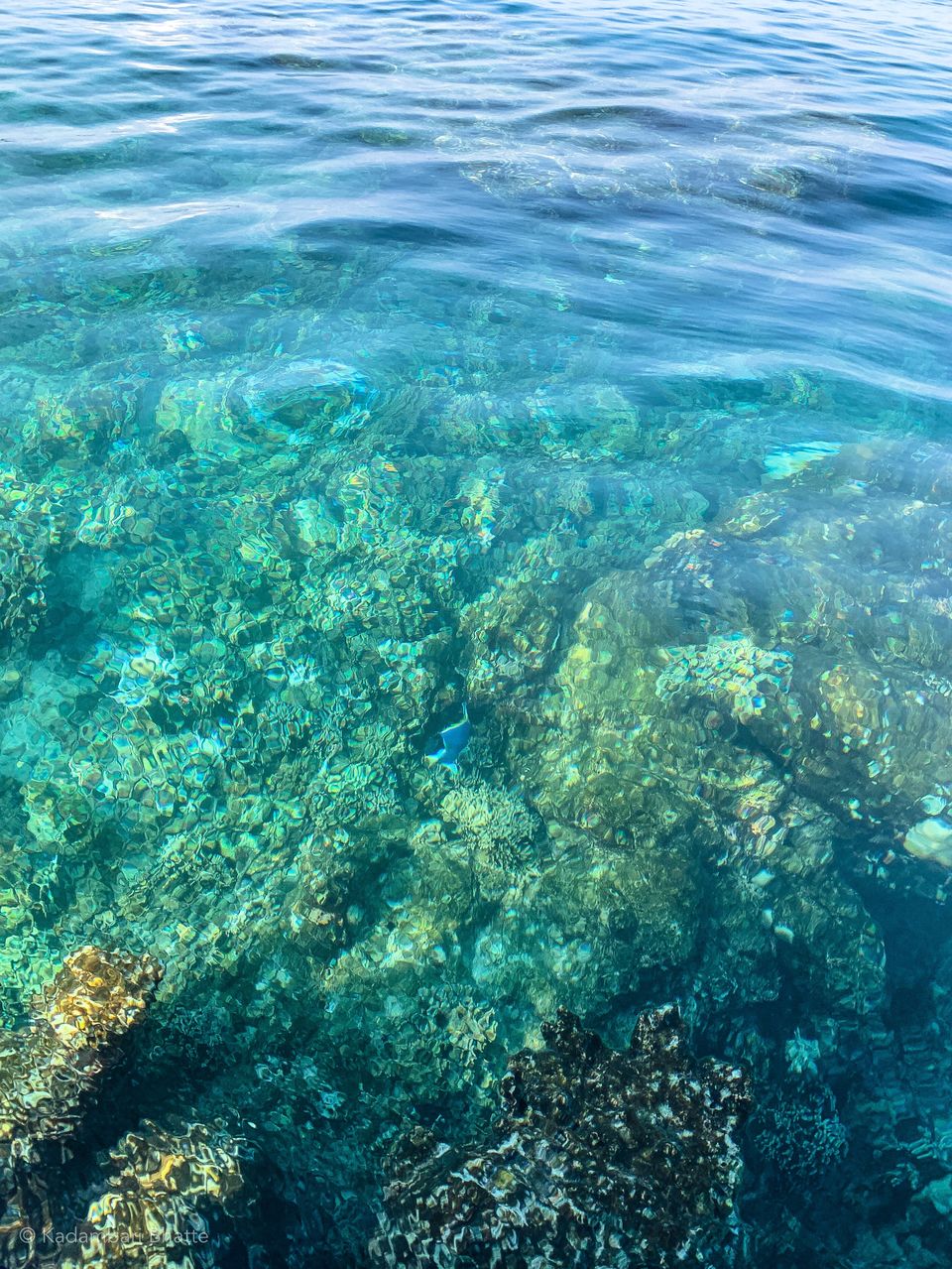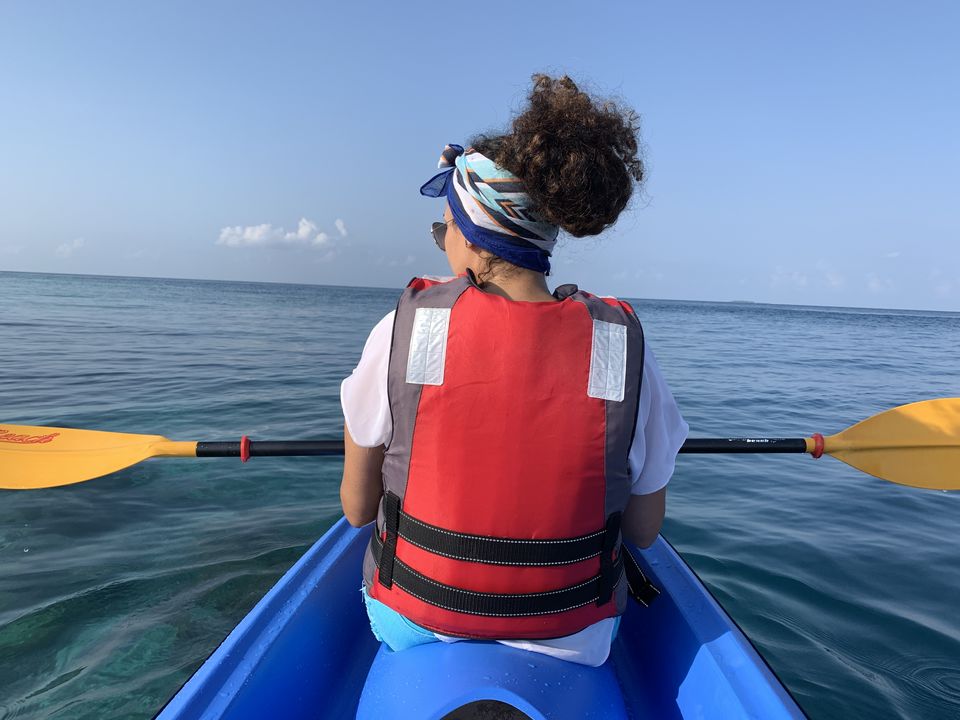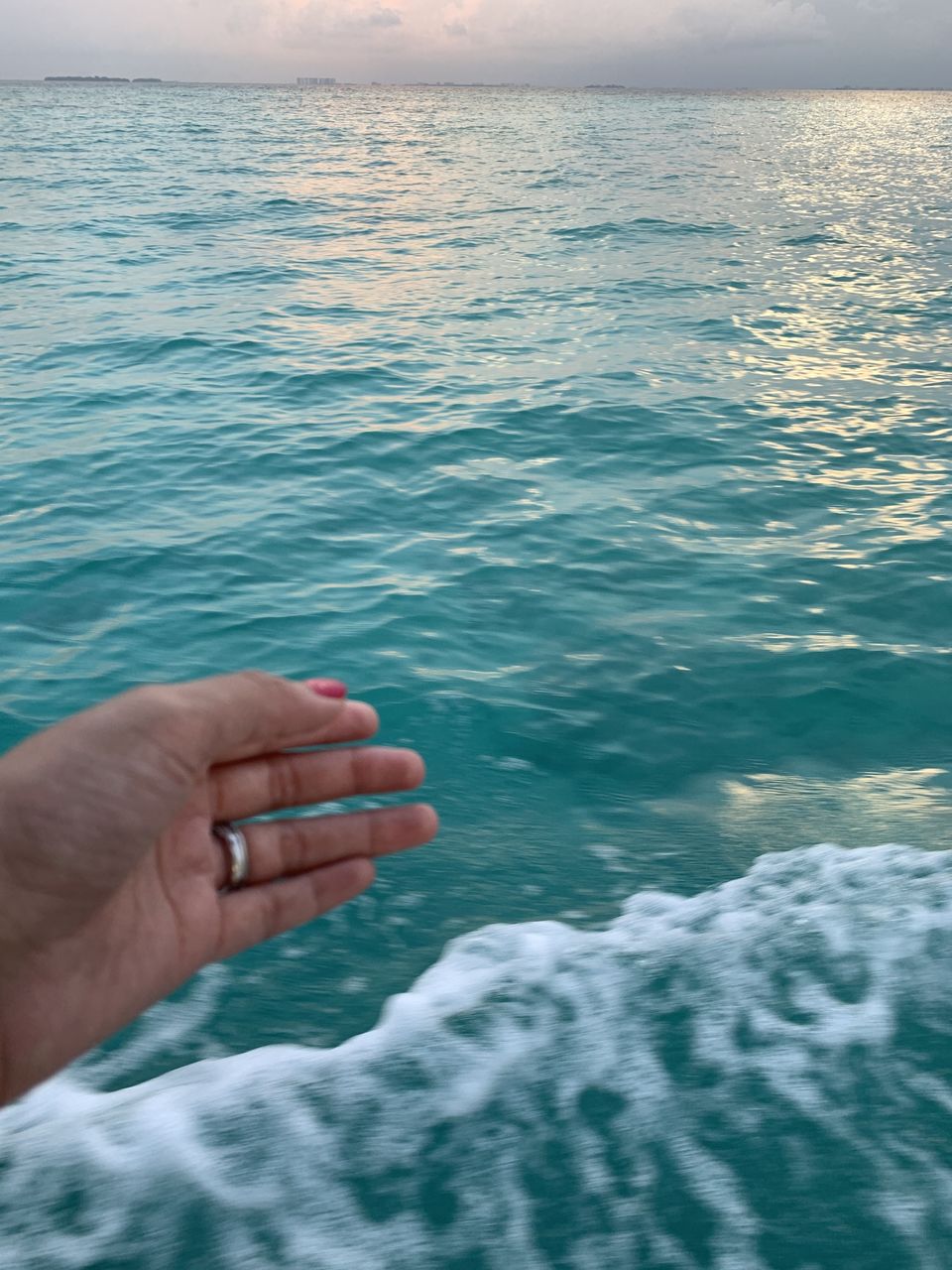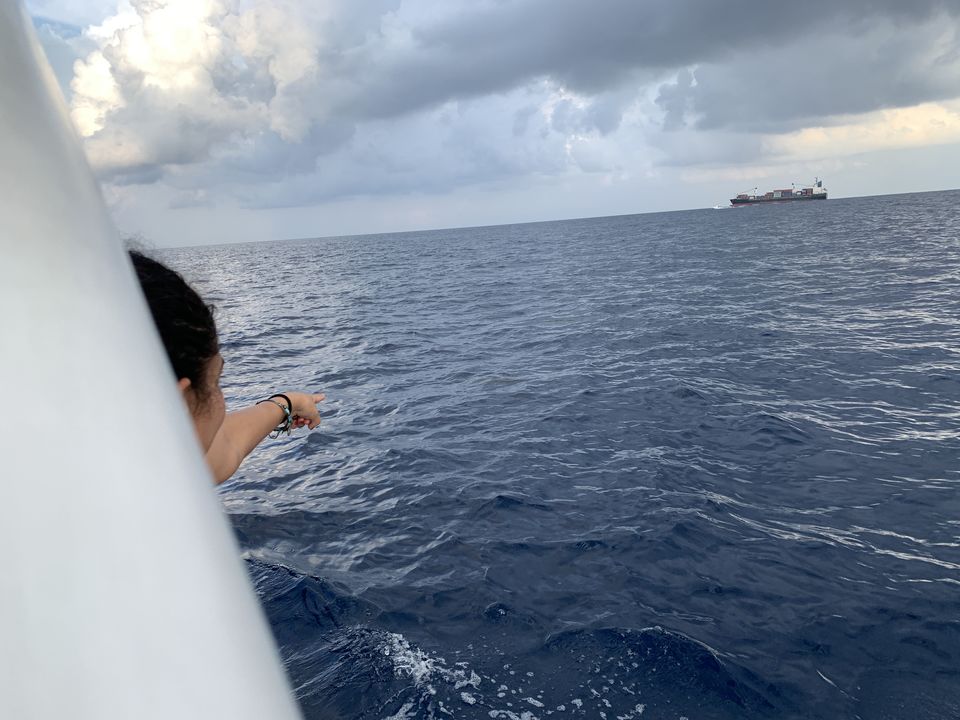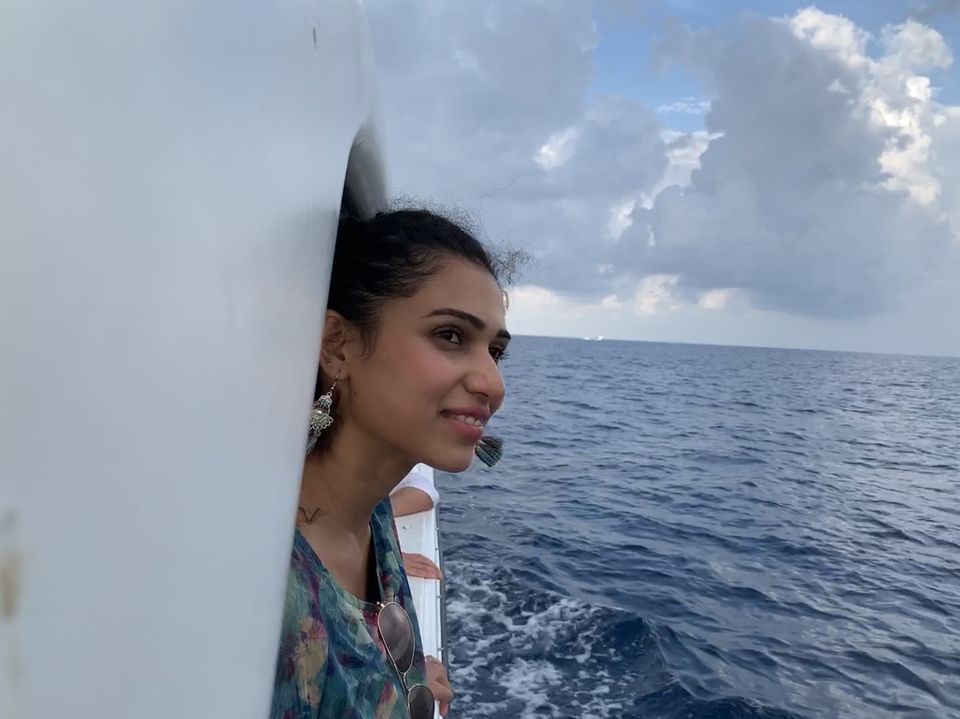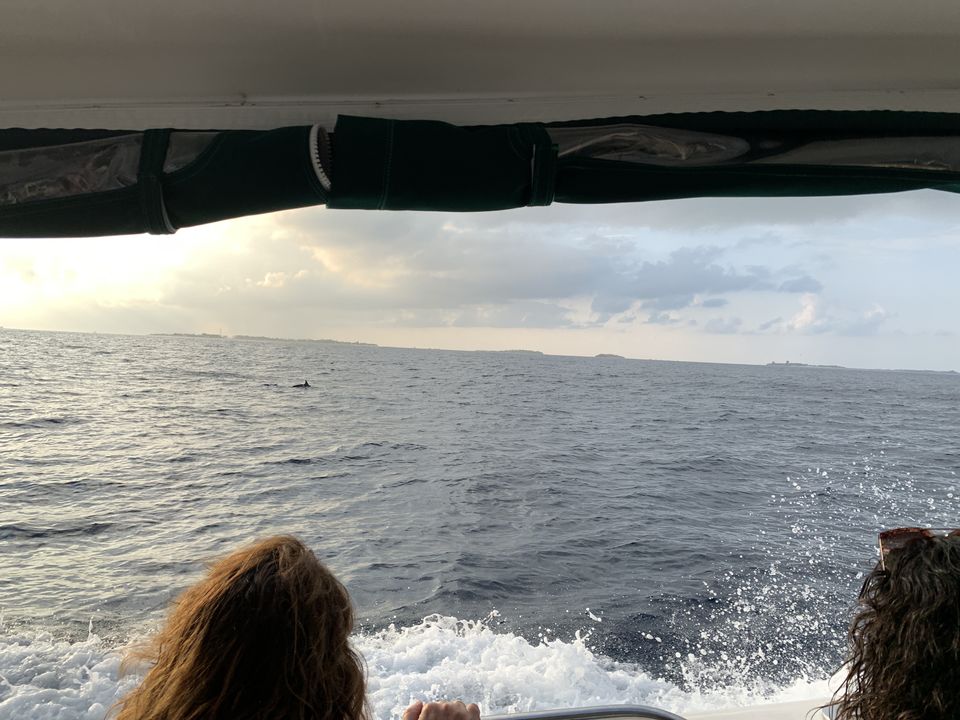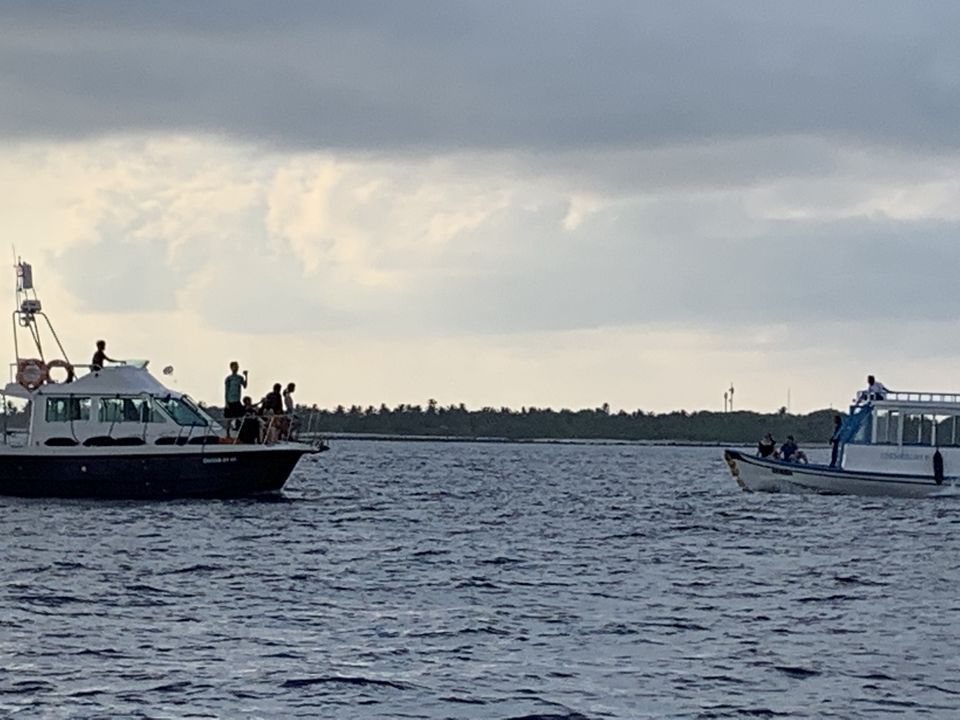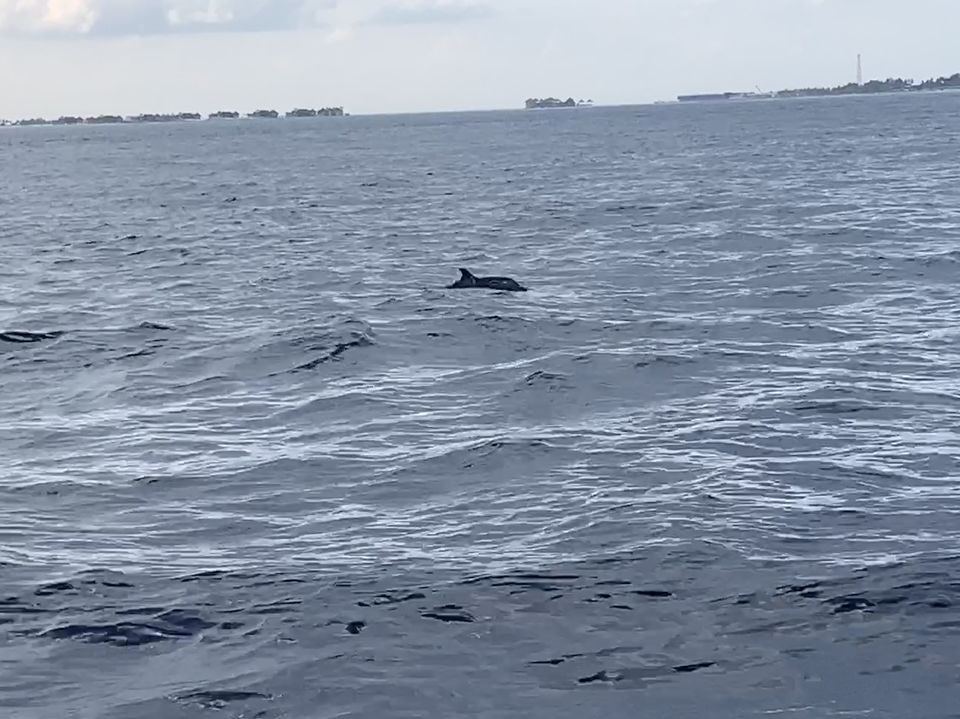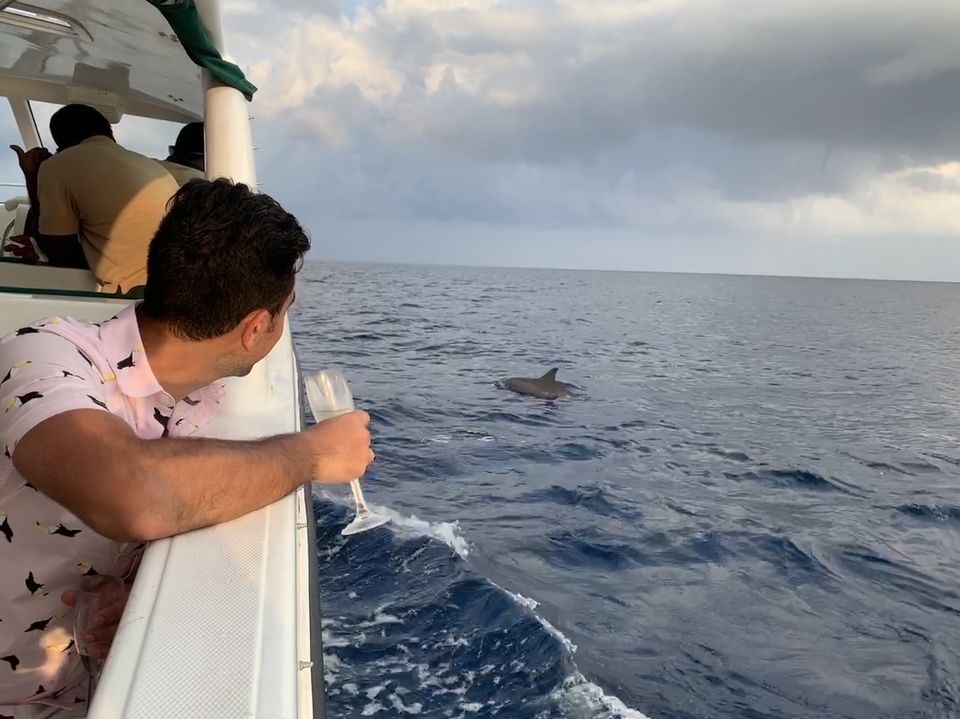 We spotted over a 50 dolphines circling around our boat and jumping! The best part was to witness that during the sunset!
7. RELAX AND UNWIND
I really had never relaxed truly on any on my travels till date. The thought of not doing anything was daunting me. But not doing anything doesn't mean just sitting in one place! There is so much more to it, and I gladly discovered and enjoyed it!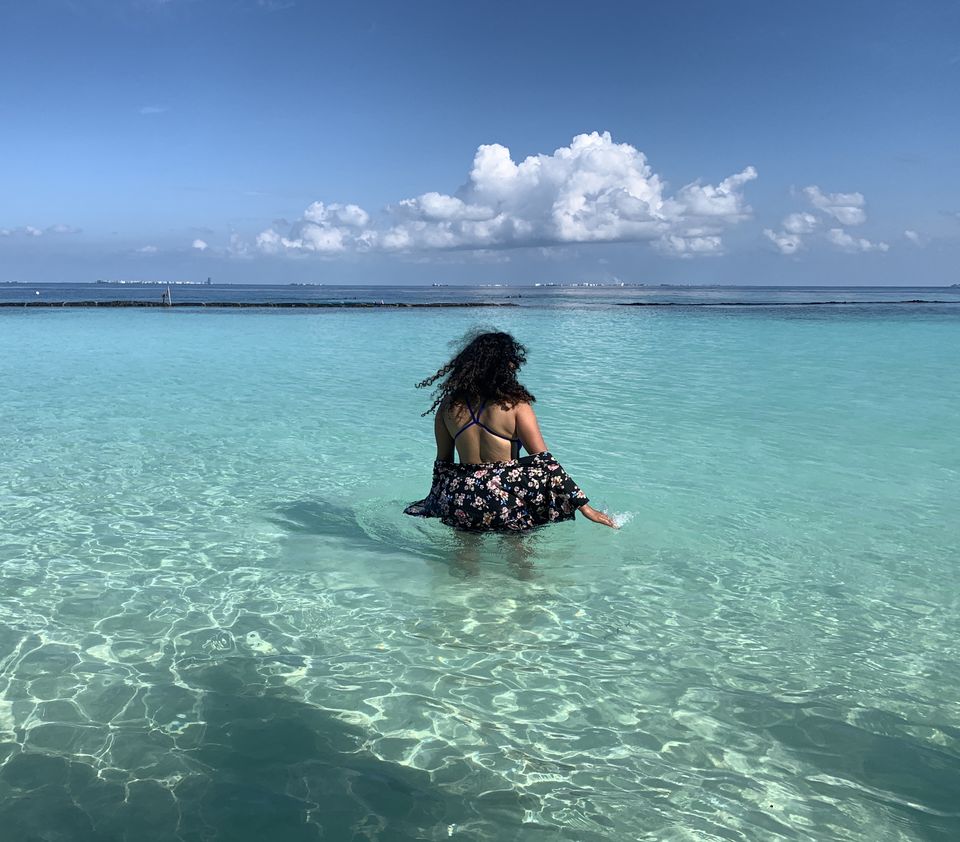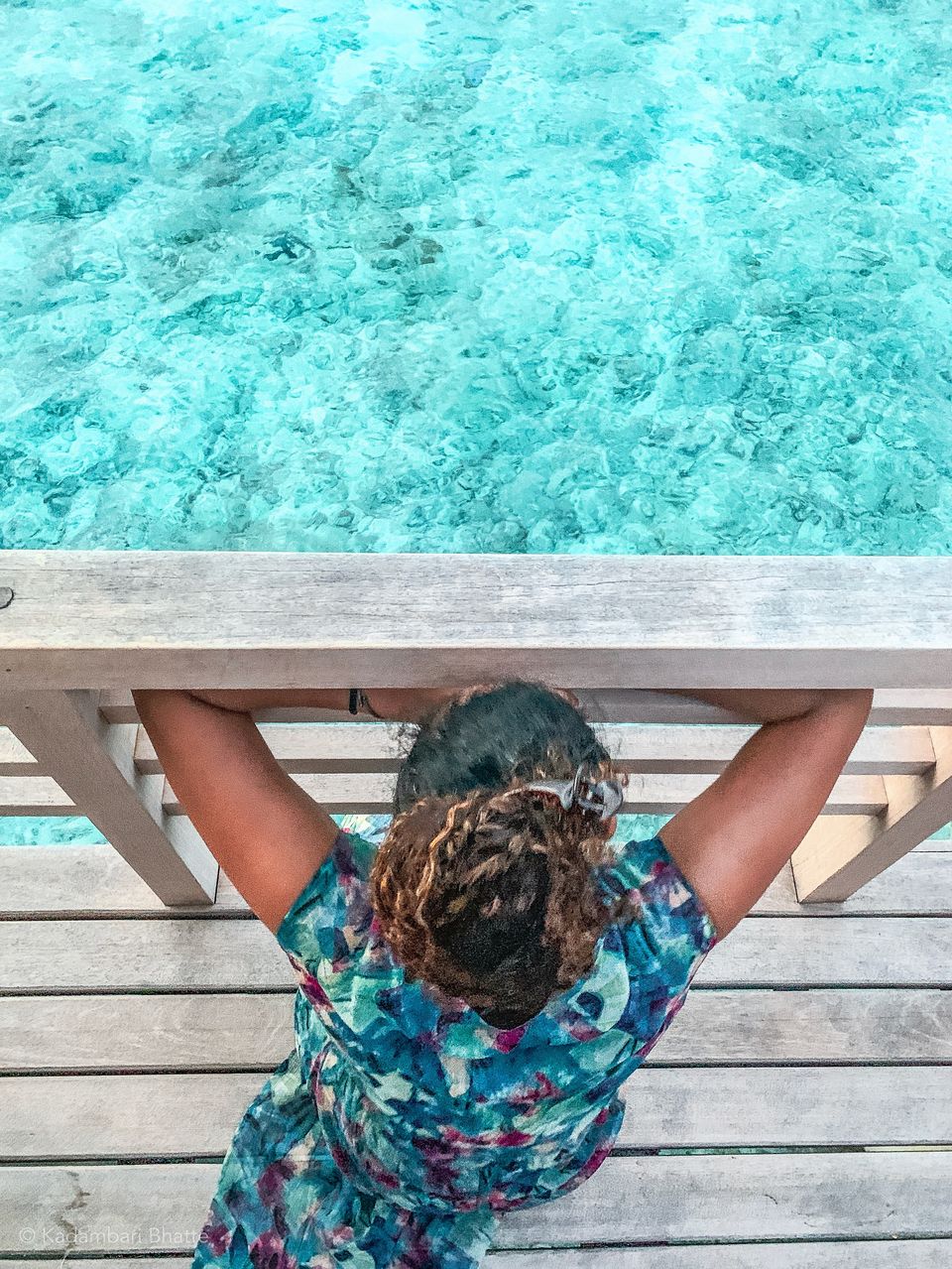 8. BOOK A PRIVATE DINNER OR A BREAKFAST ON A SANDBANK:
We initially wanted to do a romantic private dinner under the moon light on the beach, but due to the high tides it didn't become possible. So the resort gave us a solution to do a breakfast on a sand bank instead and they would arrange for everything!
A Sandbank is basically a small unhabitated island in the middle of the ocean and is not owned by anybody but the Government. So you have to reserve it by asking your resort to do so.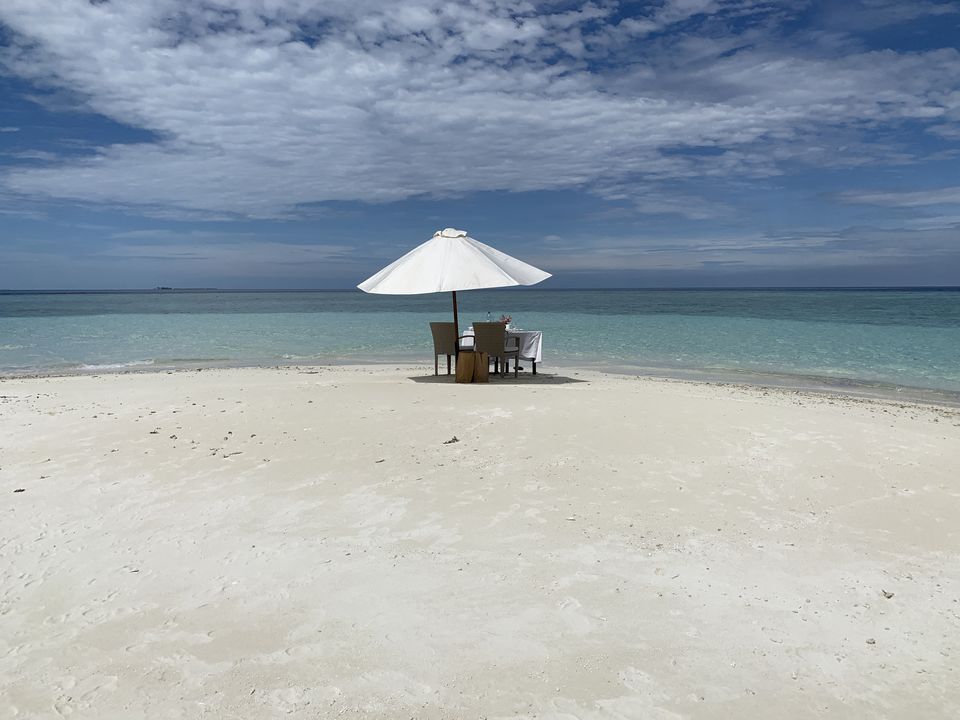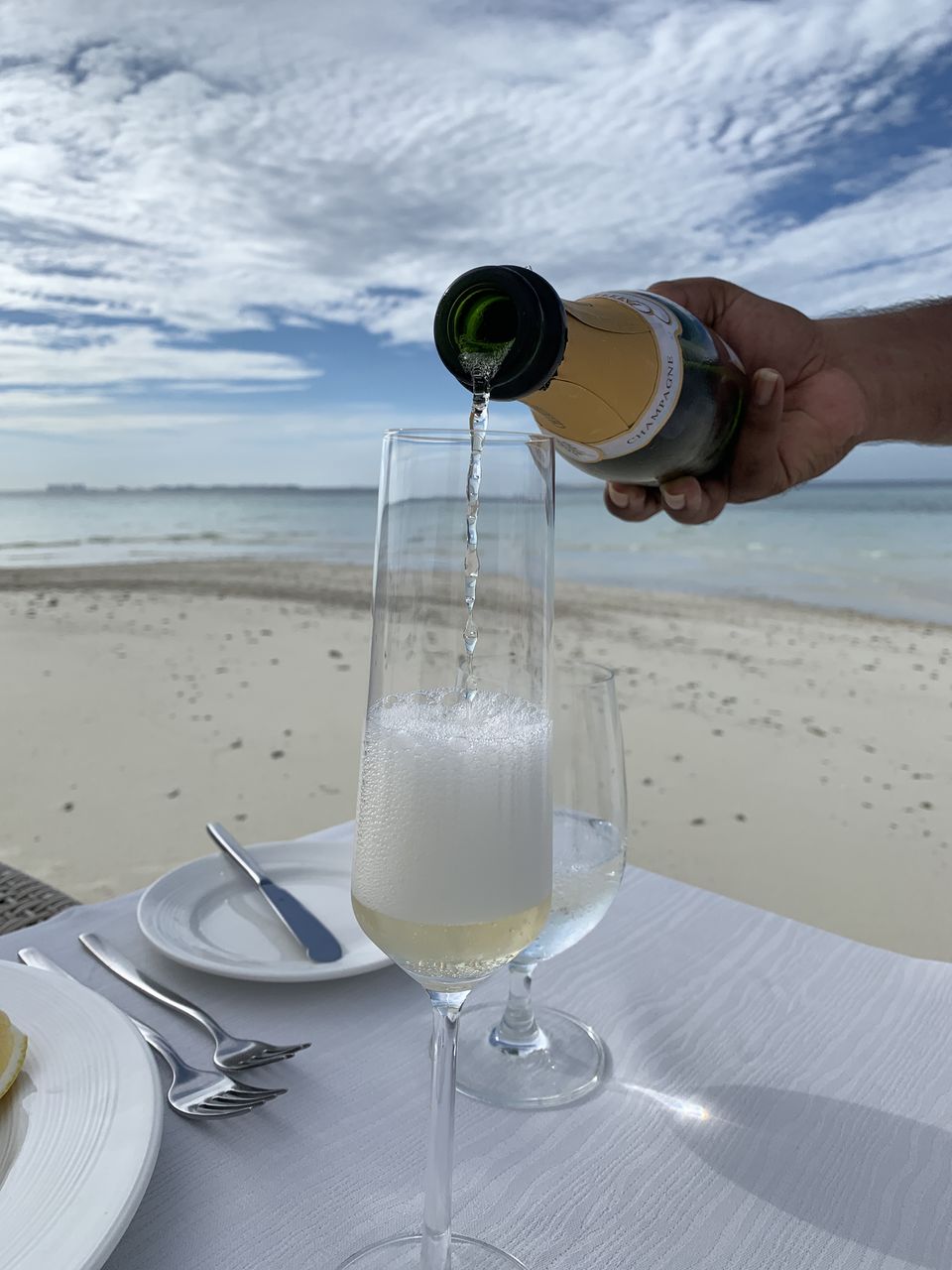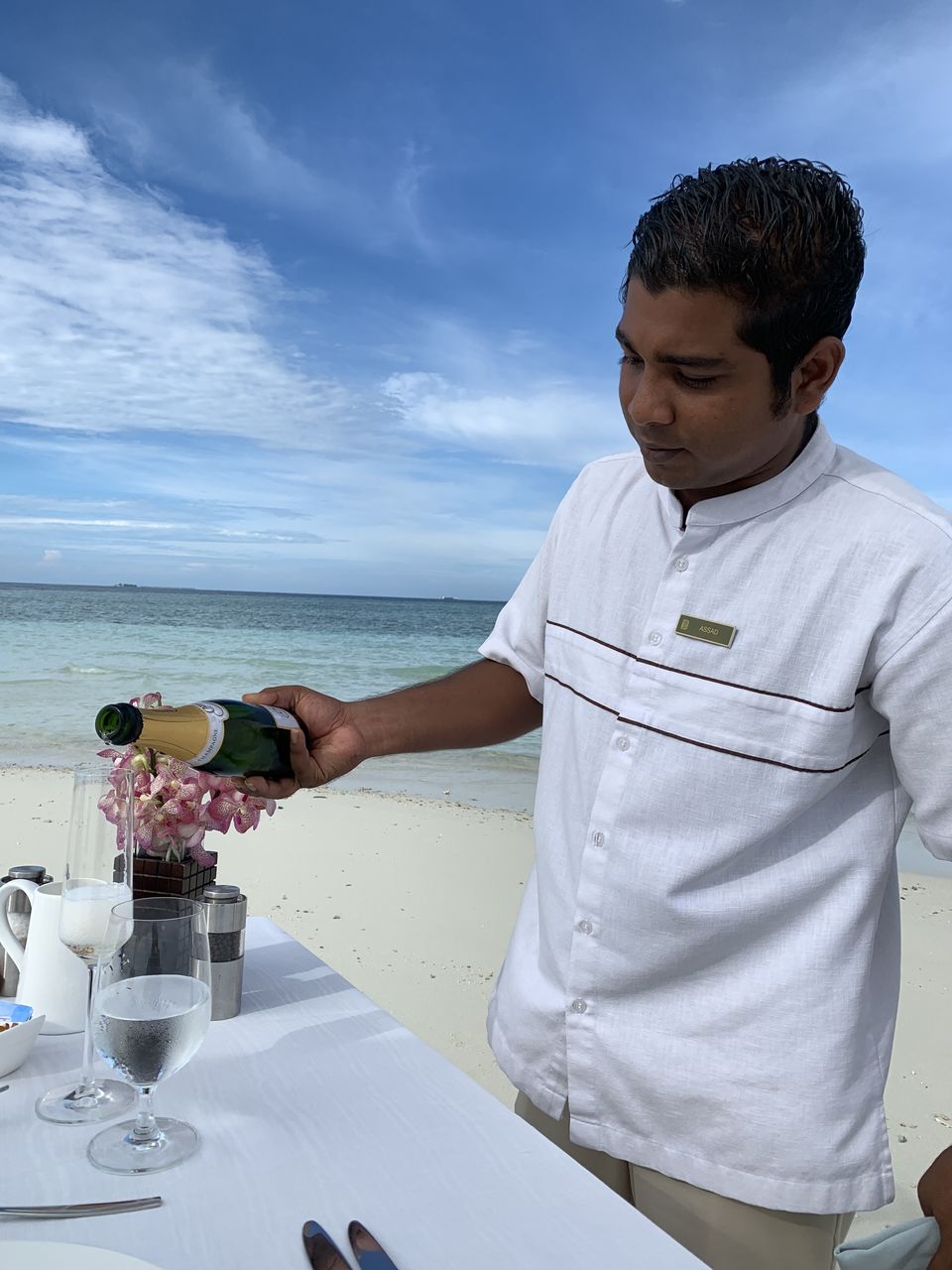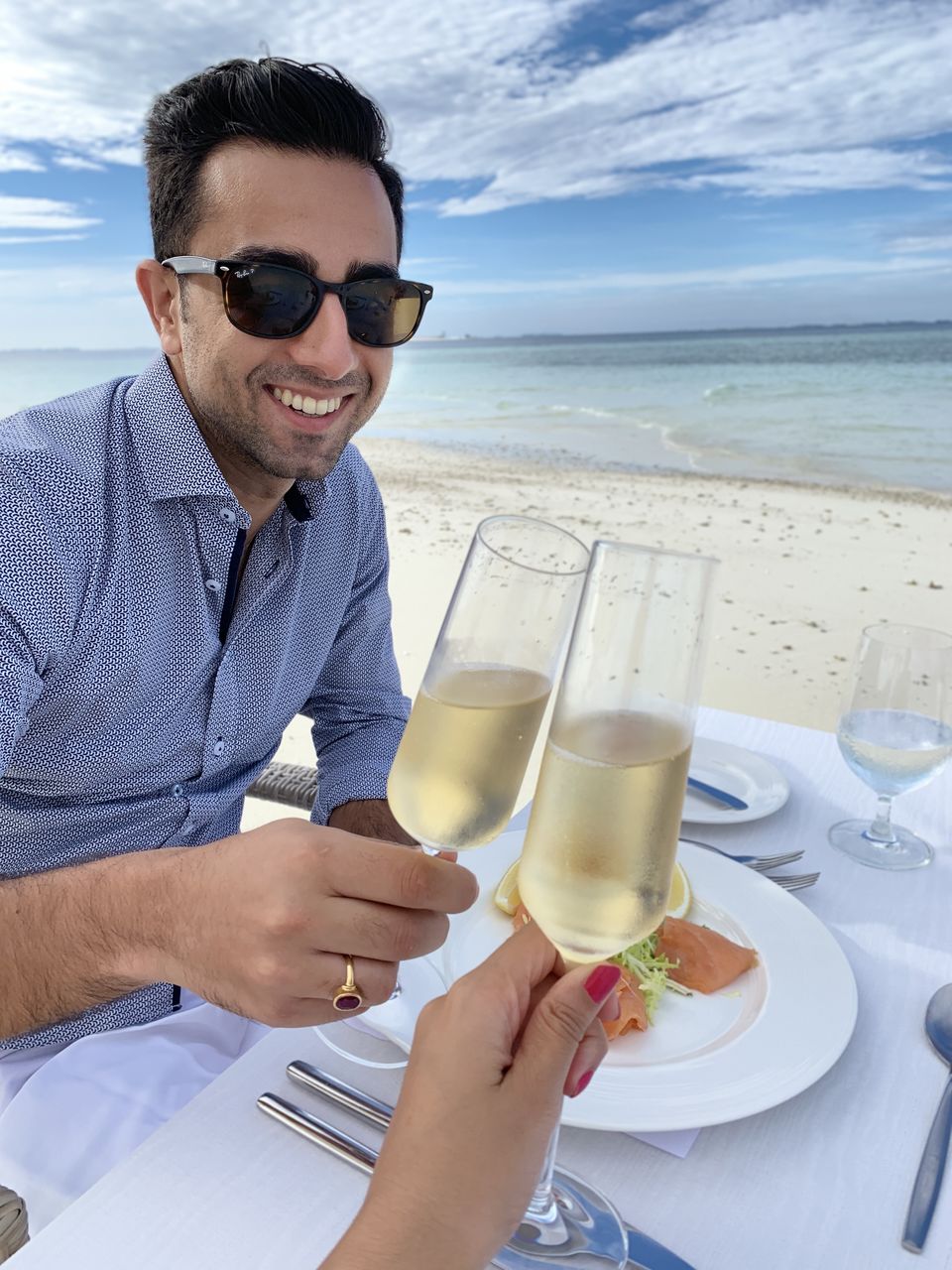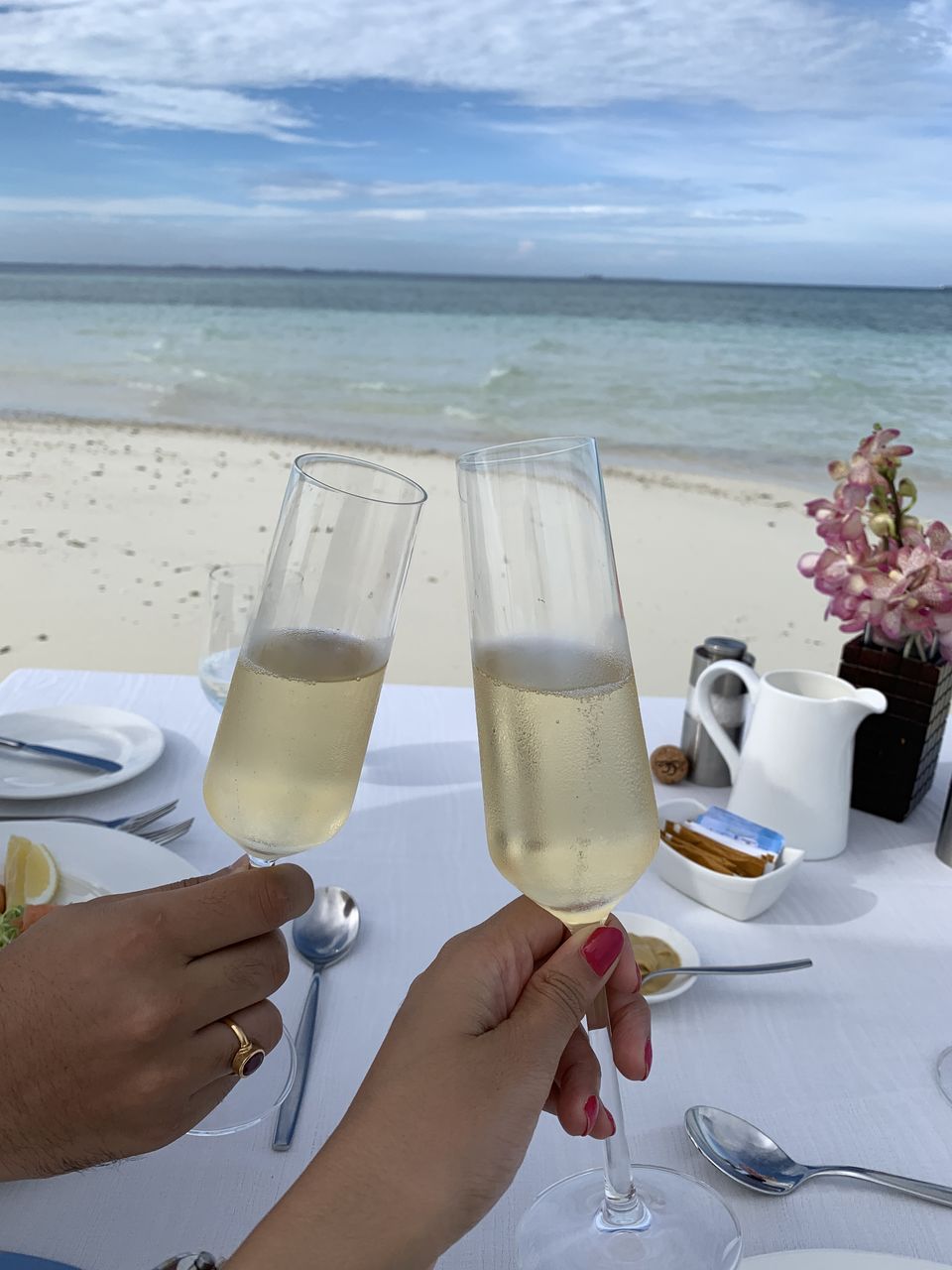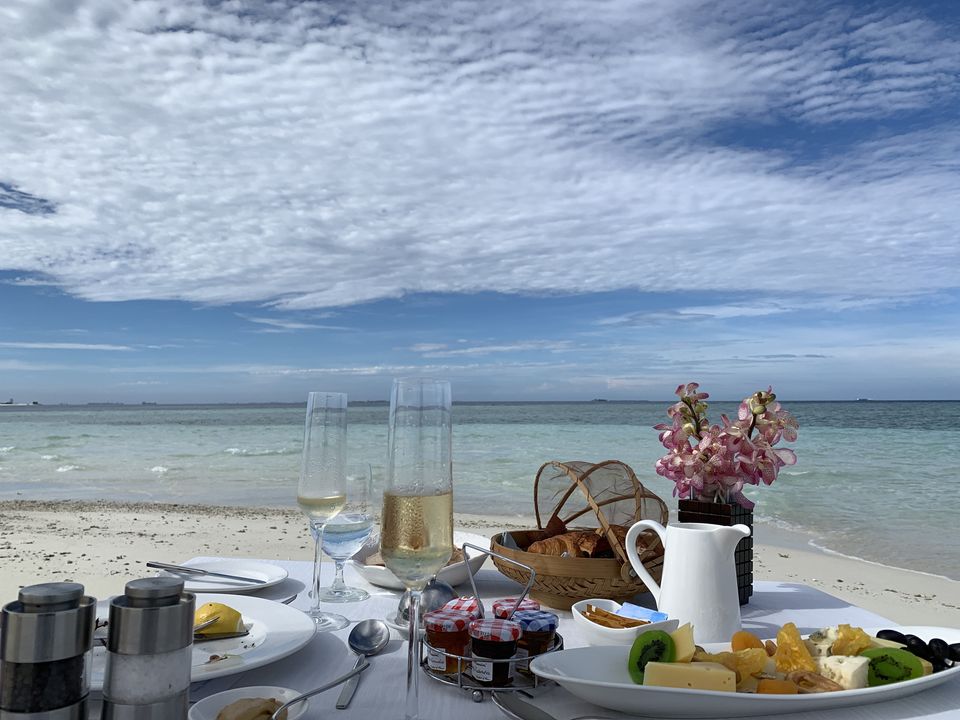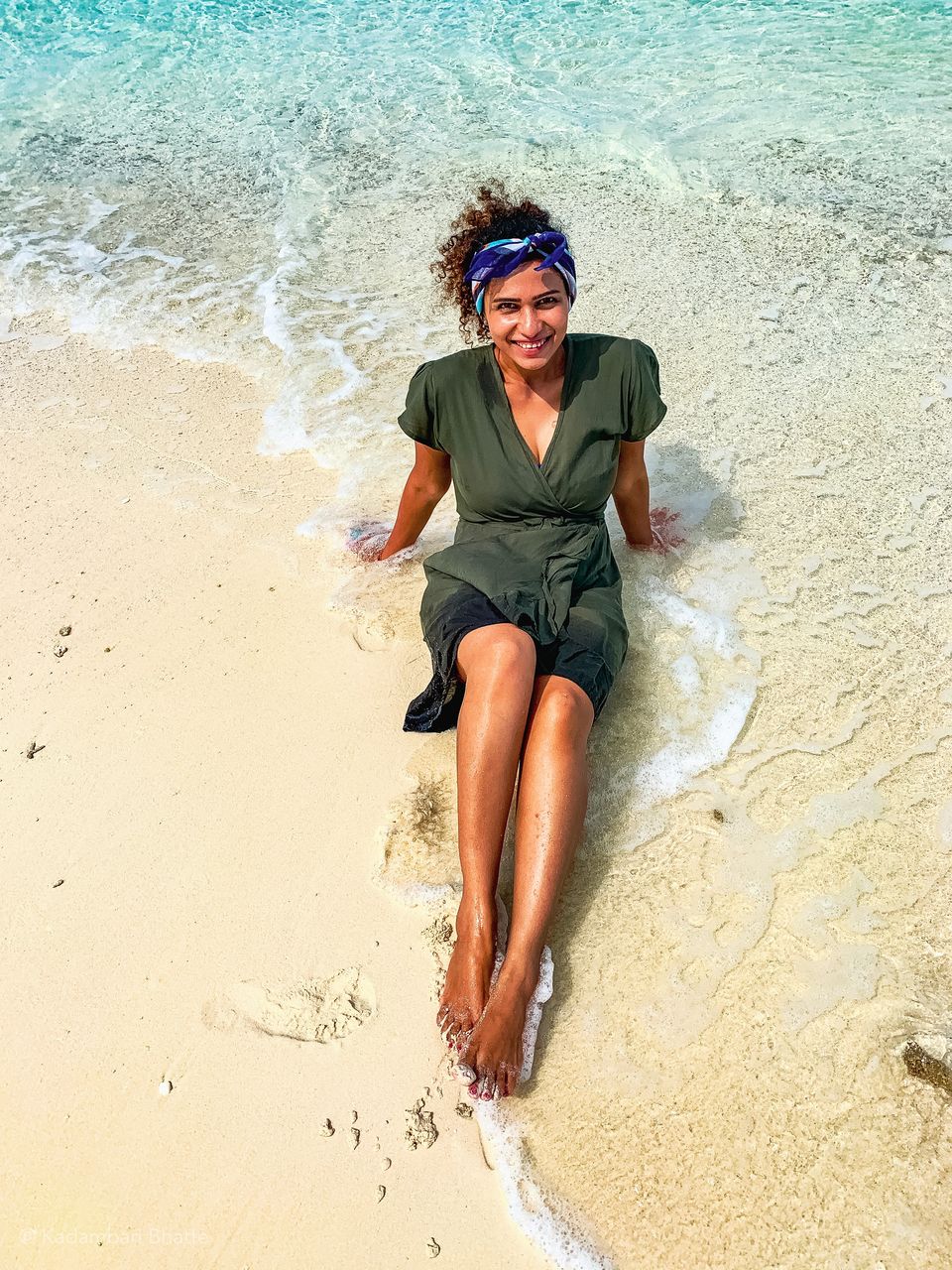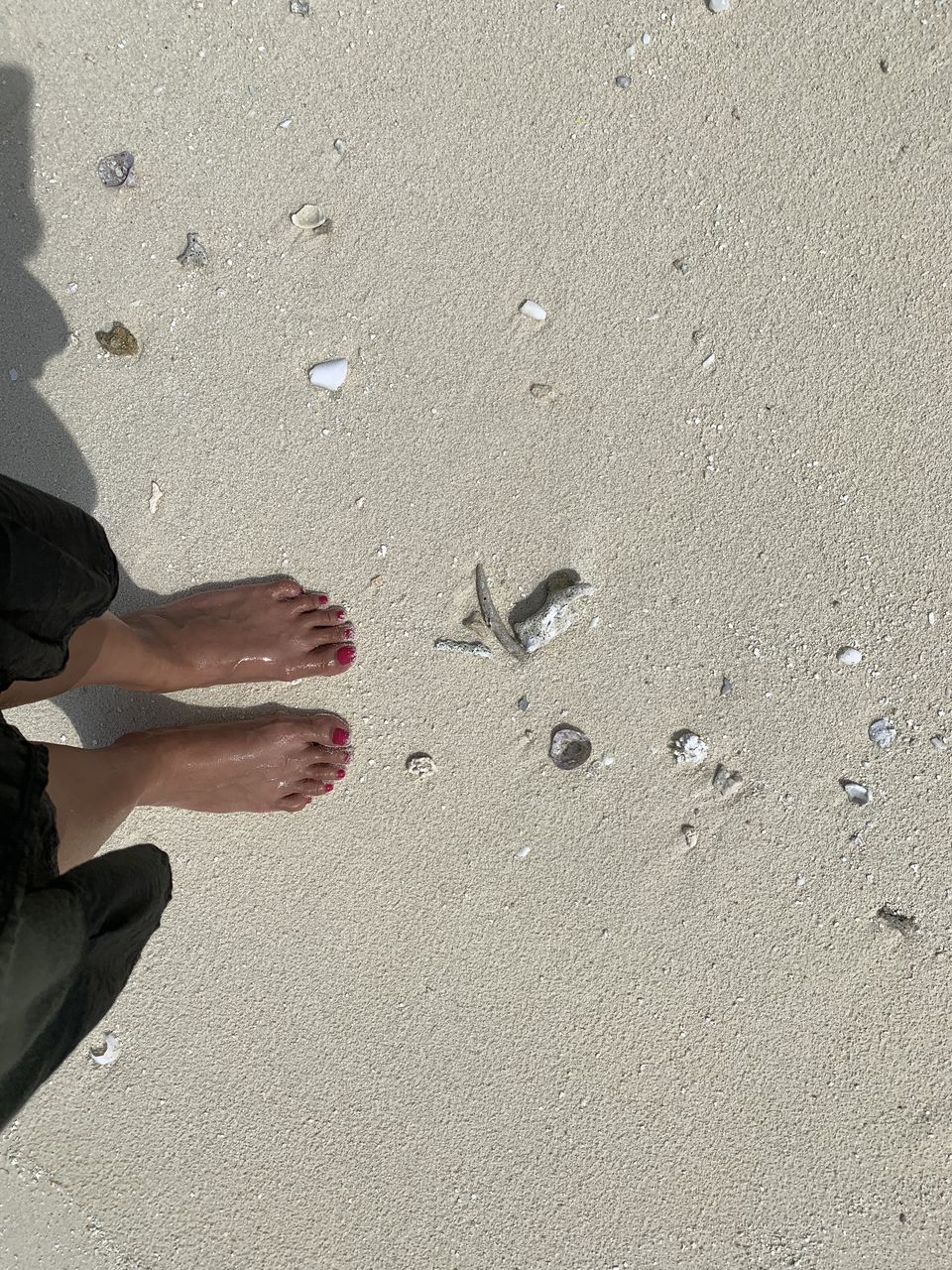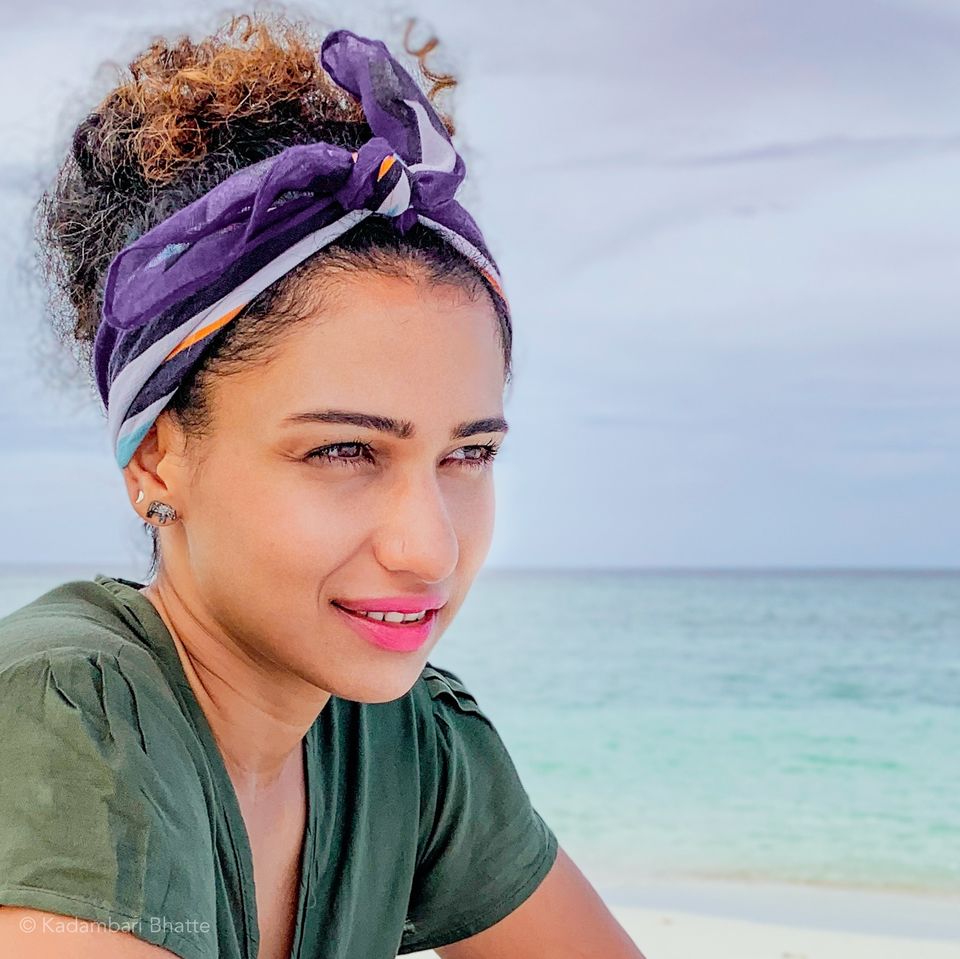 9. THE BEST SUNSETS!
I have witnessed many sunsets around the world, but these sunsets were flamboyant! Only, you can see and decide and take in the miracles of nature!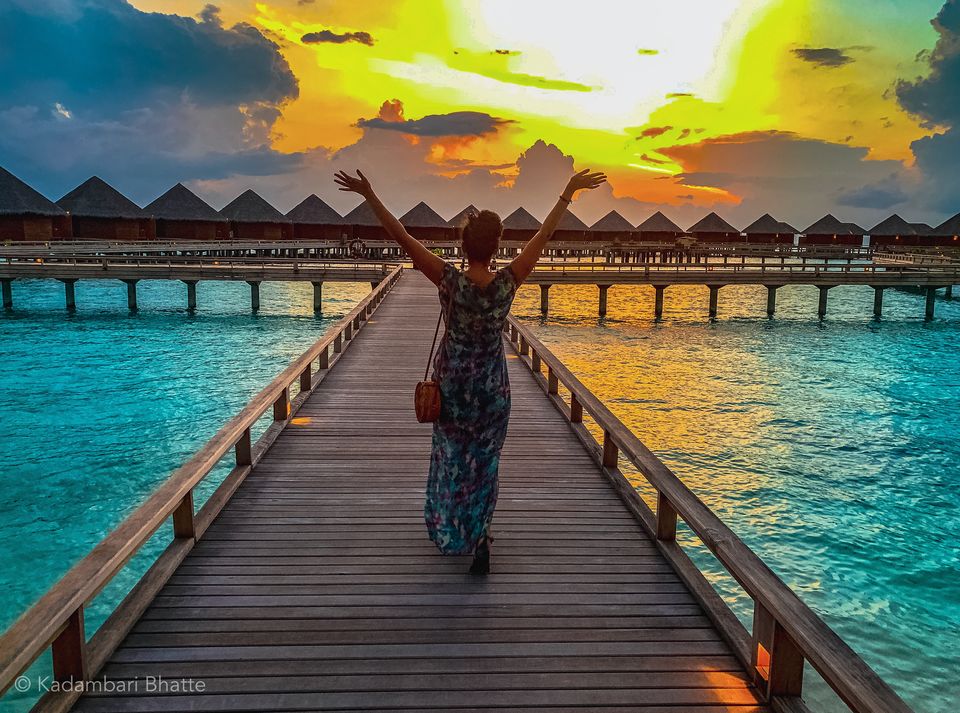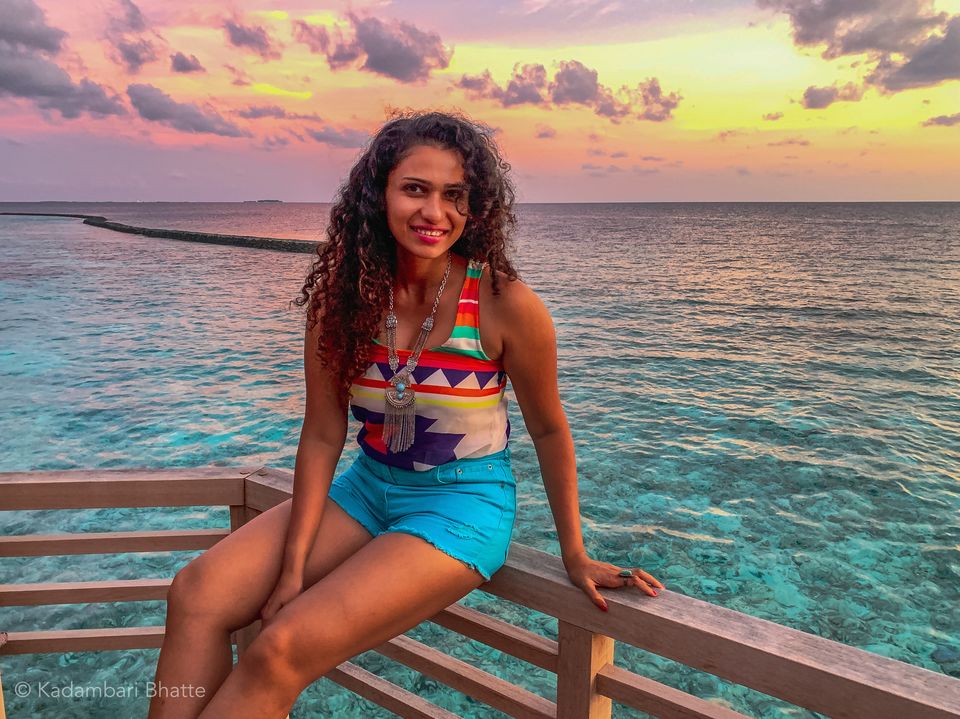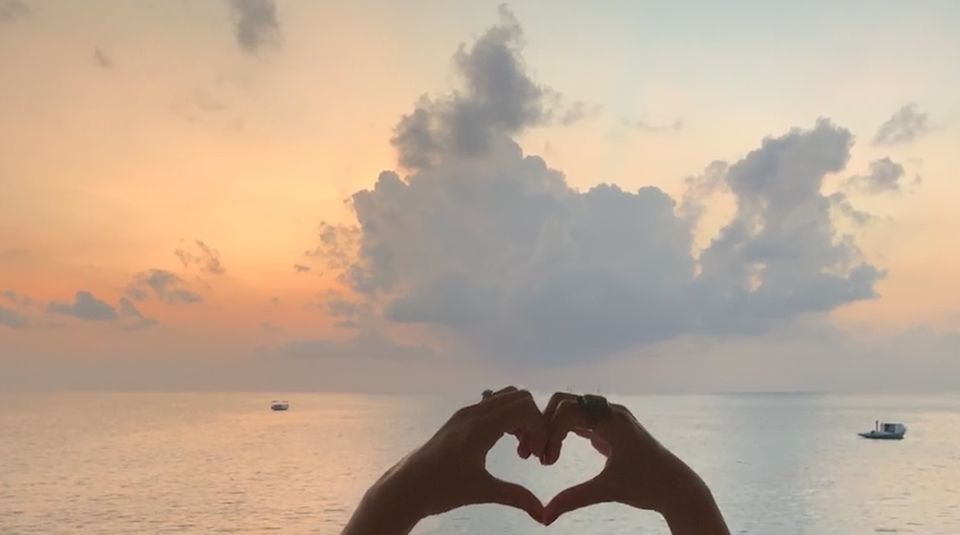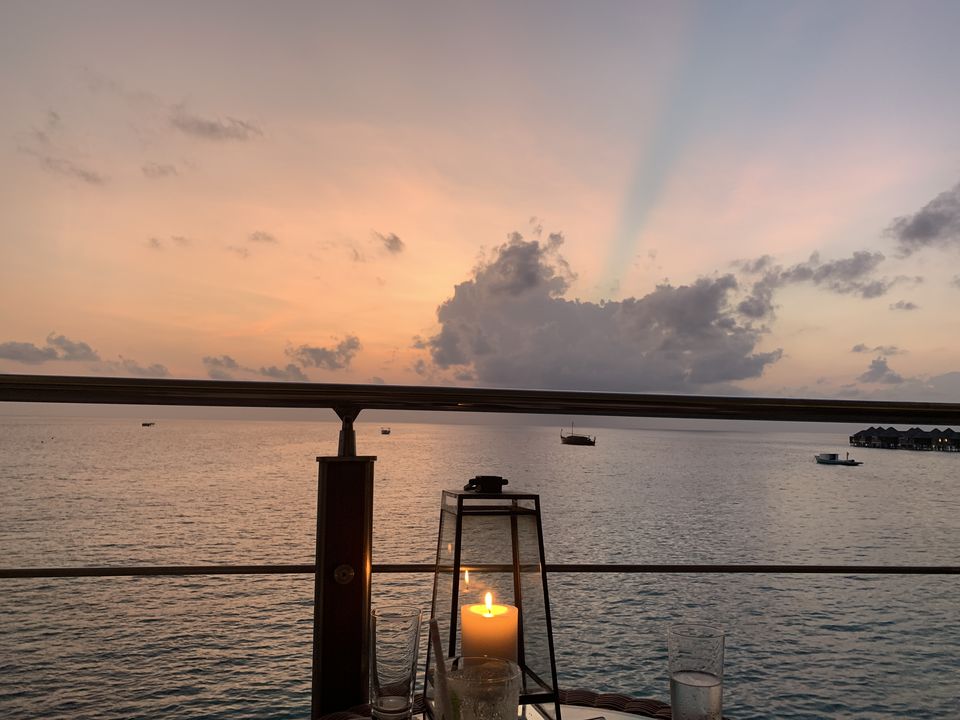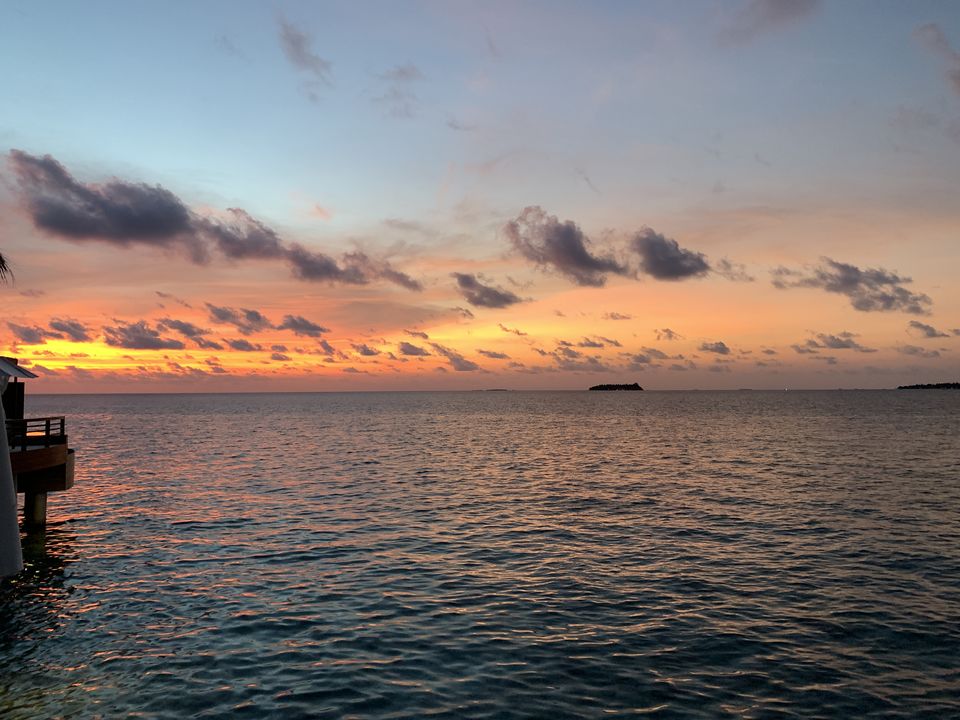 10. DINNER UNDER THE MOON LIGHT
We were truly fortunate that we got a relish Maldivian food (which is amazing, for the spicy food lovers), under the full moon light right on the beach! The service was impeccable and the food was delicious. We even saw the full moon through a telescope and took its photo! That was one of my favourite moments.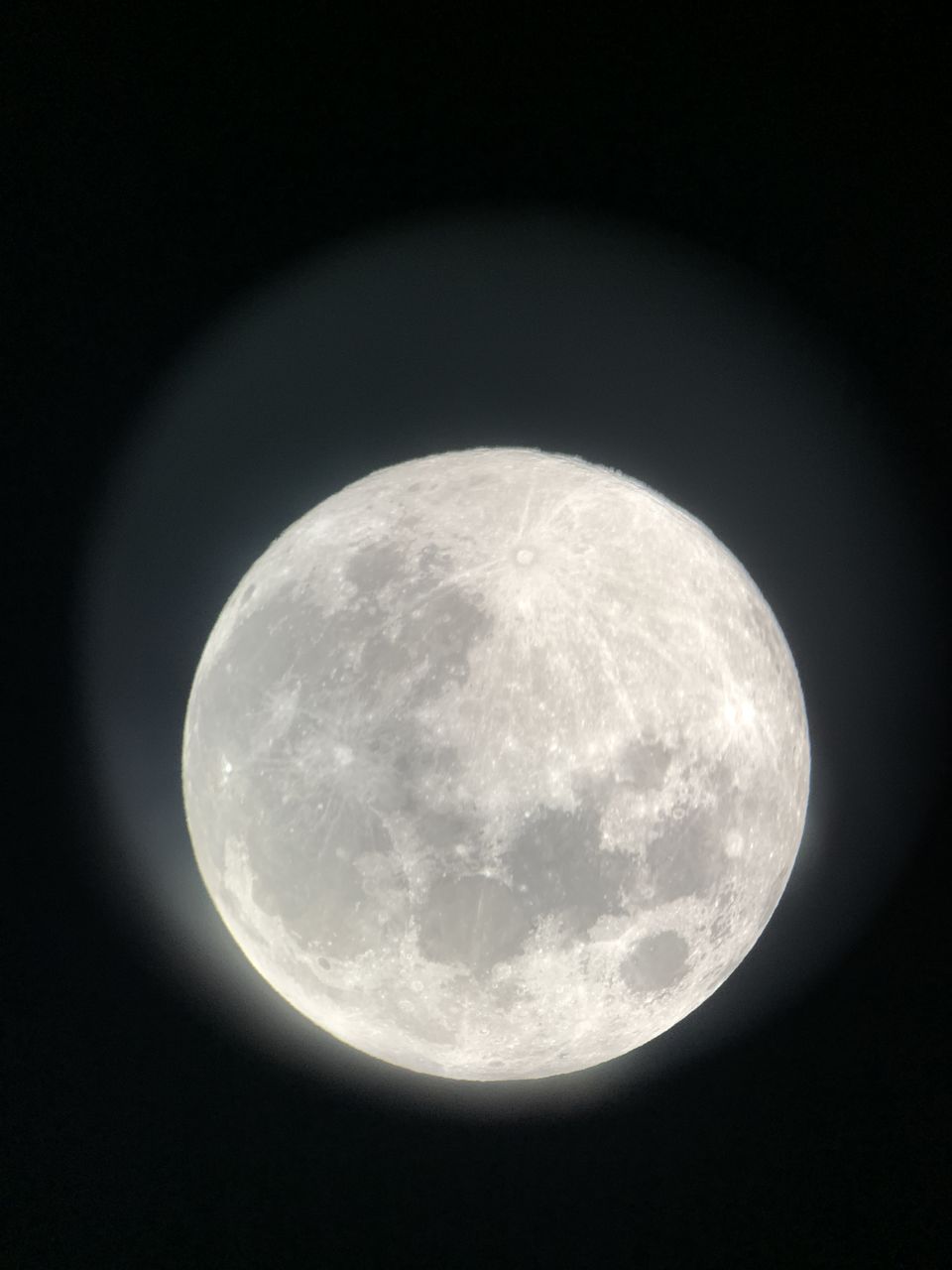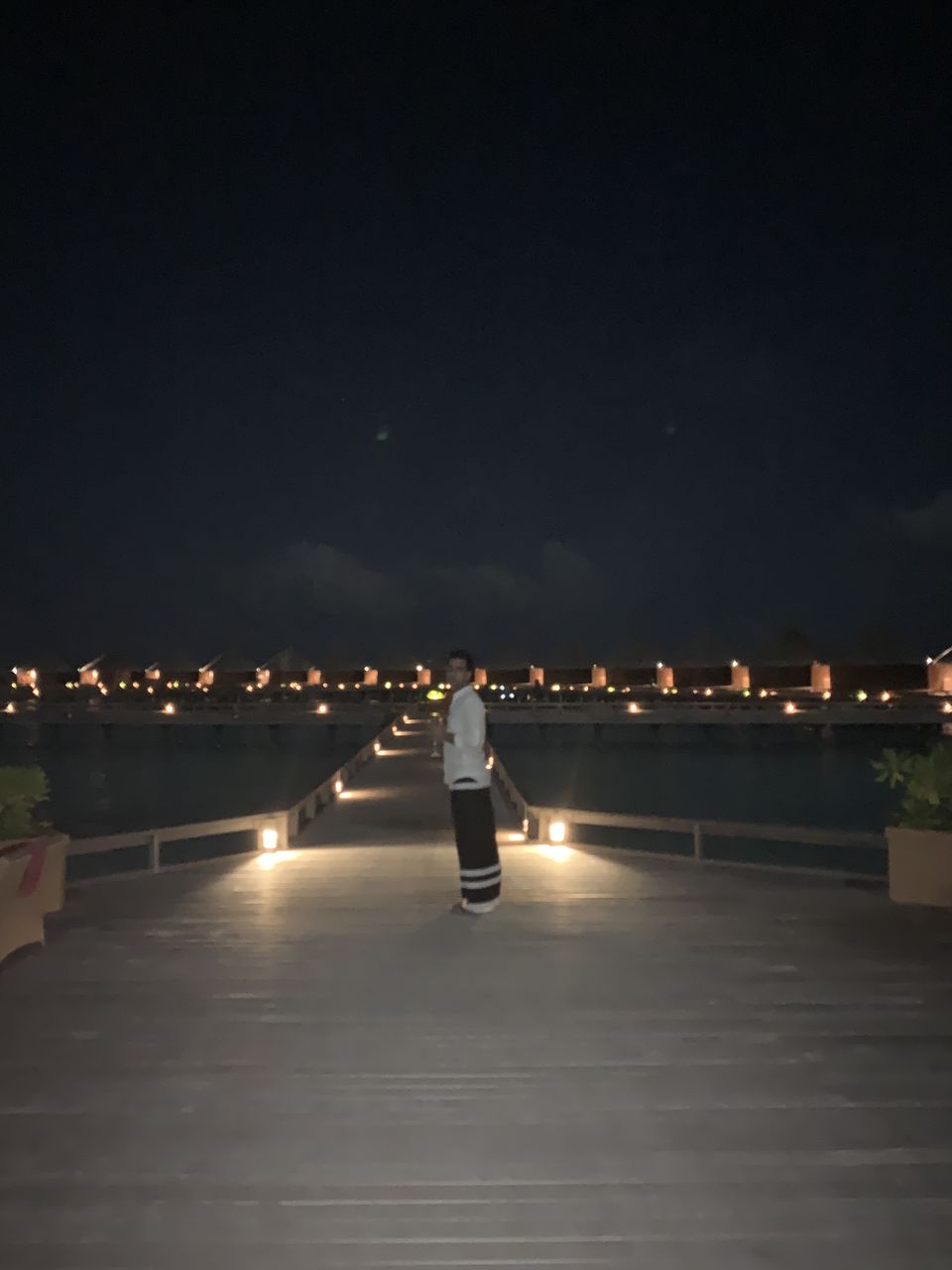 TIME OF A LIFE!
This trip was indeed one of the best of my life so far! I hope this makes it easy for you to book your trip to Maldives and my tips help you. And, I am not at all sponsored by Baros!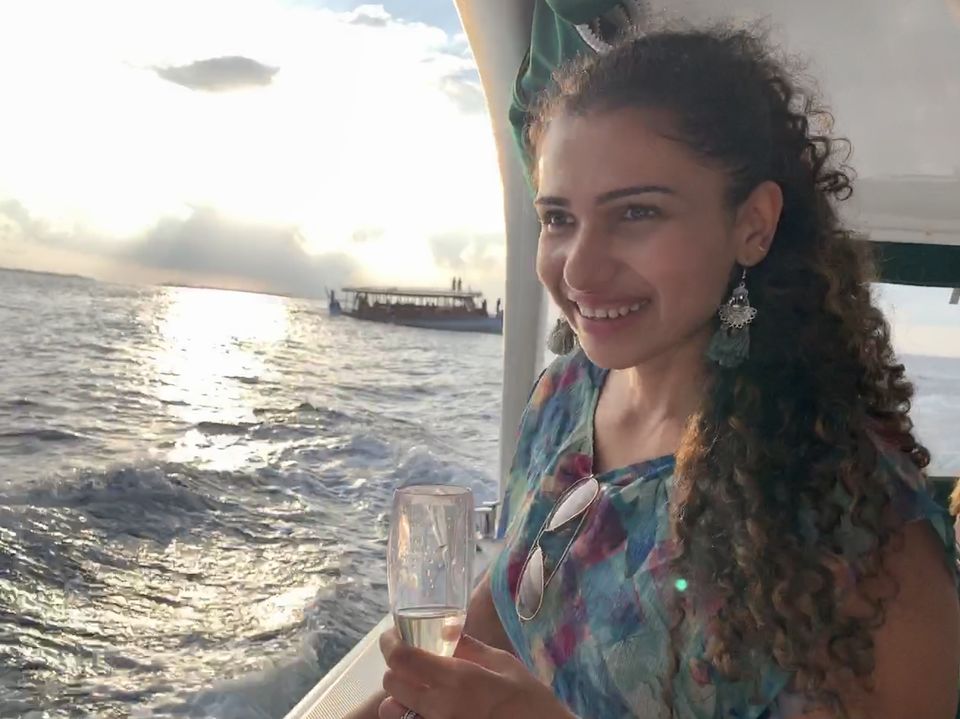 BEST LUXE RECOMMENDATIONS
It is best to visit during the off-season from May to October. Although Maldives is always hot and humid, the only difference is that it rains during this time. We honestly loved the weather, plus the resorts are less crowded and the rates are slashed into half!
1. BAROS ISLAND
2. MAAFUSHI
3. GILI LANKANFUSHI MALDIVES
4. JUMEIRAH VITAVELI
5. W MALDIVES
6. ANGSANA VELAVARU IN-OCEAN VILLAS
7. FOUR SEASONS RESORT MALDIVES AT LANDAA GIRAAVARU
8. CONSTANCE MOOFUSHI MALDIVES
9. TAJ EXOTICA RESORT & SPA
10. COMO COCOA ISLAND
BEST AFFORDABLE RECOMMENDATIONS
1. REETHI BEACH RESORT
2. MEERU ISLAND RESORT & SPA
3. KOMANDOO MALDIVES ISLAND RESORT
4. KURUMBA MALDIVES
5. BANDOS MALDIVES
6. GANGEHI ISLAND RESORT
7. KANDIMA MALDIVES
8. SHERATON MALDIVES FULL MOON RESORT & SPA
9. LUX SOUTH ARI ATOLL
10. WEST SANDS
Follow me on Instagram for such more travel adventures.
Thankyou for stopping by!