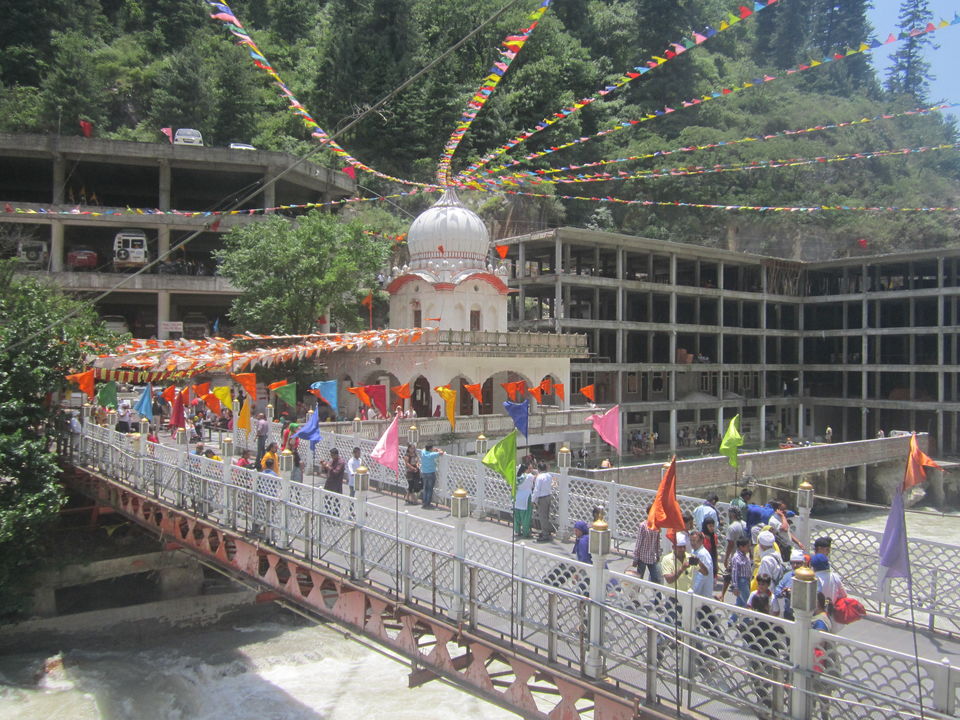 Manikaran is located in the Parvati valley between the rivers Beas and Parvati in Kullu Disrict of Himachal Pradesh. It is a sacred place for both Hindus and Sikhs and has various legends attached to it.
According to legend, Manu(Indian counterpart of Noah) recreated human life here in Manikaran and so it has become a sacred area.
Another legend is about how the place got it's name.  When the Hindu God Shiva and his consort Parvati were walking in the valley, Parvati dropped one of her earrings. The jewel was seized by Shesha, the serpent deity, who then disappeared into the earth with it. Shesha only surrendered the jewel when Shiva performed the cosmic dance, the Tandava and shot the jewel up through the water. Apparently, jewels continued to be thrown up in the waters at Manikaran until the earthquake of 1905 (Source: Wikipedia)
The Sikh Angle:
According to the Sikhs, during third Udasi, the founder of Sikhism Shri Guru Nanak Dev ji came to this place in 15 Asu 1574 Bikrami with his disciple Bhai Mardana. Mardana felt hungry and they had no food. Guru Nanak sent Mardana to collect food for the langar(the Community Kitchen). Many people donated atta (flour) to make Roti(bread). The one problem was that there was no fire to cook the food.Guru Nanak asked Mardana to lift a stone and he complied and a hot spring appeared. As directed by Guru Nanak, Mardana put the rolled chapatis in the spring to his despair the chapatis sank.Guru Nanak then told him to pray to God saying that if his chapatis float back then he would donate one chapati in His name. When he prayed all the chapatis started floating duly baked.Guru Nanak said that anyone who donates in the name of God, his drowned items float back.(Source: Wikipedia)
We journeyed from Manali to Manikaran through a hired jeep alongside the mighty Beas river flowing down the valley. We crossed a small bridge to enter the temple premises. The feeling after entering the temple was serene. There are temples of Lord Vishnu, Lord Rama and Lord Shiva along with a Gurudwara. There is a small marketplace which sold all kinds of stuff like clothes, jewelry and prasad.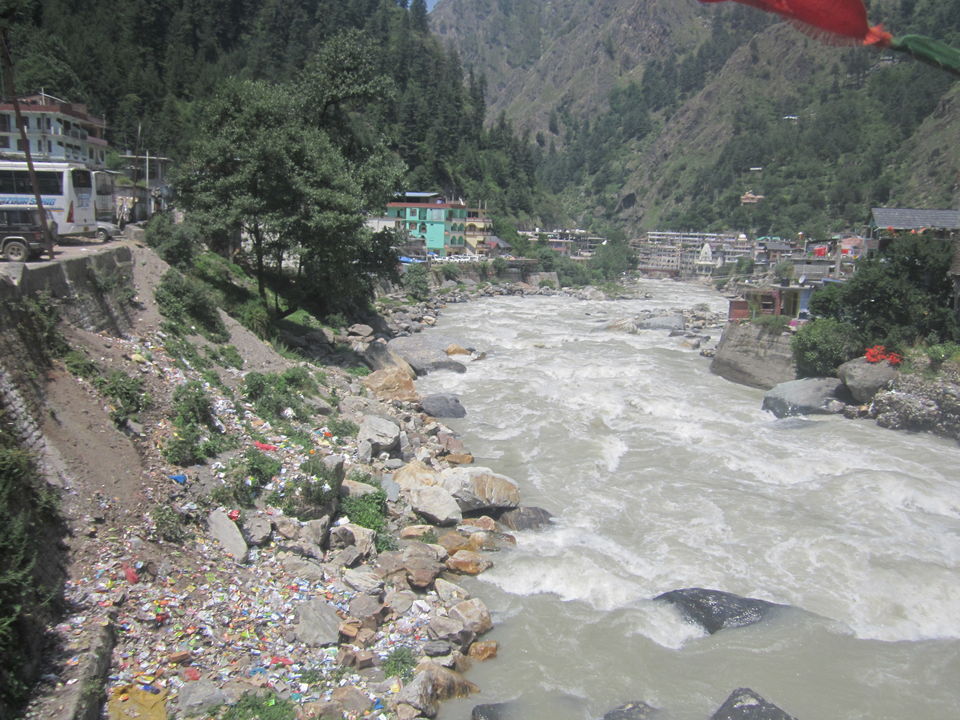 There was a small enclosed space in front of a temple and as we went closer we saw superhot boiling water coming out of earth's surface.People had hanged chickpeas and grams into the water in small cloth packets to boil it.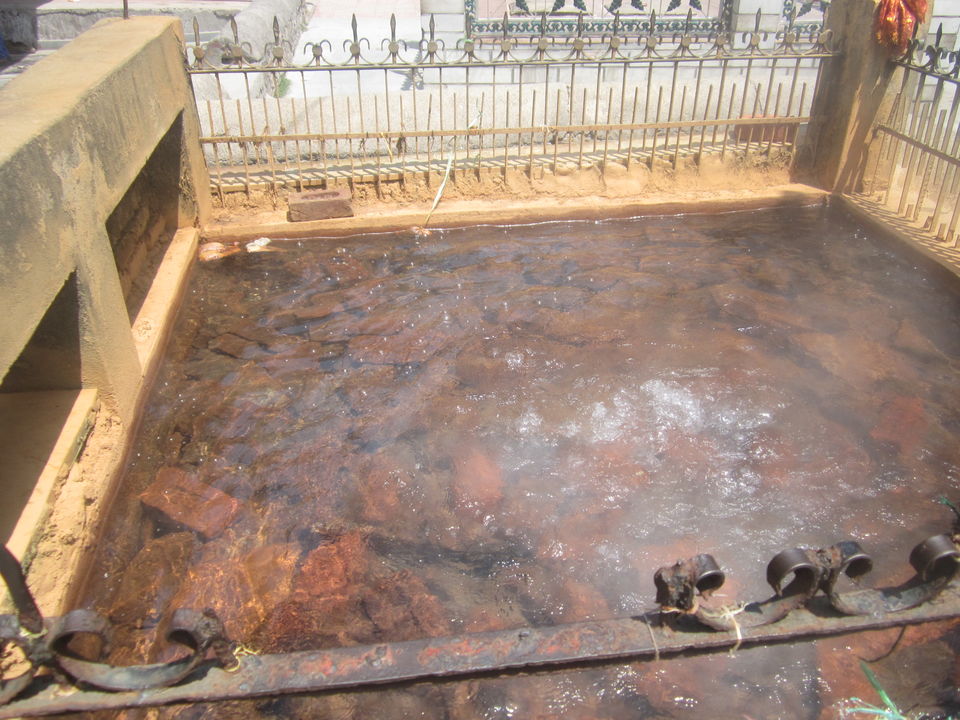 We went inside the gurudwara and the experience was serene. This was my first time inside a gurudwara. I covered my head with a handkerchief and deposited our belongings. Then I along with two of my friends took bath in the underground bathing pool. Through one pipe hot water was being pumped and through another cold water was being pumped. We had to mix the water to take bath as both the temperatures were too extreme.
Then we went to the main sanctum and prayed. It was a very spiritual experience. Then we headed for Langar(community kitchen) where food is served to the devotees all the time and free of cost. The Kadhi-Chawal that I had was the best I ever had in my life.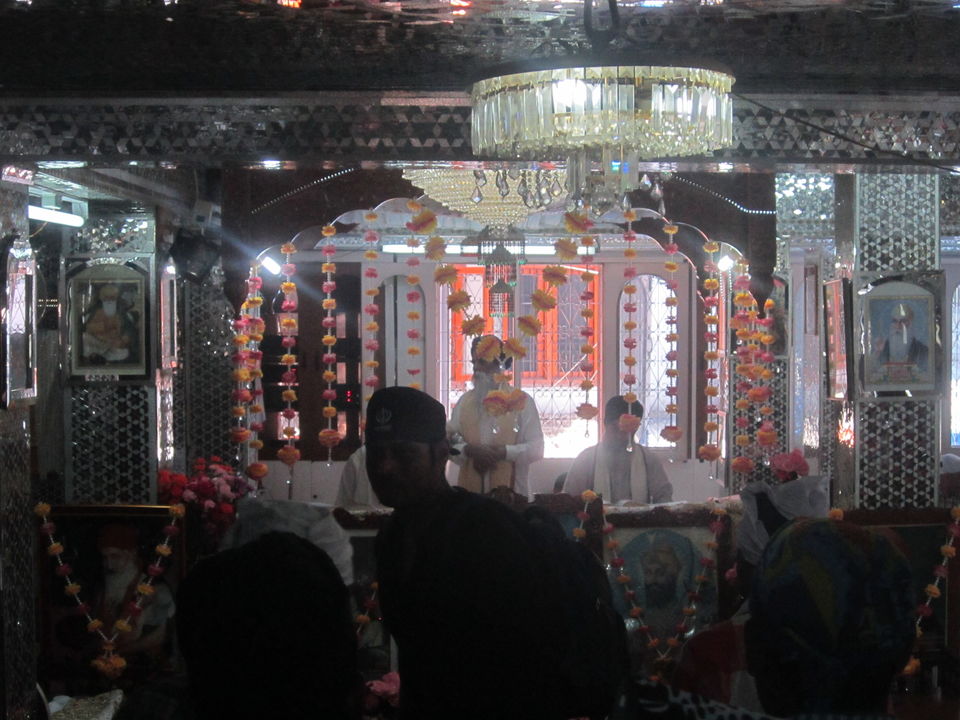 After spending our beautiful evening there we parted ways with lots of memories and calmness.
Have you been to Manikaran? Do you have any stories to relate?
This trip was first published on https://thetraveloholic.wordpress.com/.